If you're a working mama on the fence about being a stay at home mom, there's ALOT to think about!
I was a working mom, but only because I agreed to before I had my first baby… "What in the WORLD will I do all day? I'll get so bored!"
I know I know, I laugh at myself now – the rest of the working mamas must have too!
However one thing my boss said stuck with me
"Once that baby comes, you won't want to leave"
Now, never having children before, I couldn't understand that.
But after my son was born? I got it. And I savored every moment that I could, and cried when I thought about going to work.
Now, I'm not saying every mom is like this (and it's normal not to be! We all need time away!) but for my life, I knew I wanted to make it work to stay home.
I did have an obligation though, so I returned to work. Then quit 3 months later once my son had an awful time in daycare – it was a sign of sorts that it was time to quit!
It was all done in sort of a rush though!
While we figured we could make it work with the finances, there were some other things that would have been seriously helpful to discuss in terms of expectations and such.
You never really know what your partner's views of parenting are, and when you become the the stay at home parent, it's on you!
Anyways, here are some things to discuss before making the dive!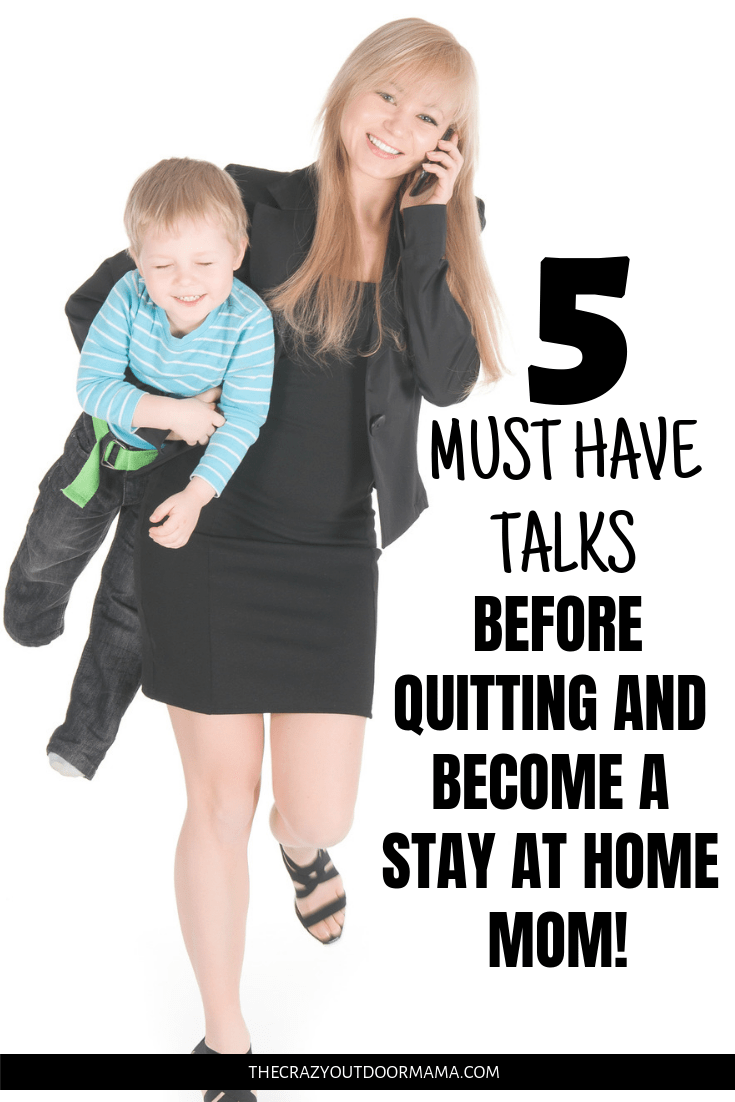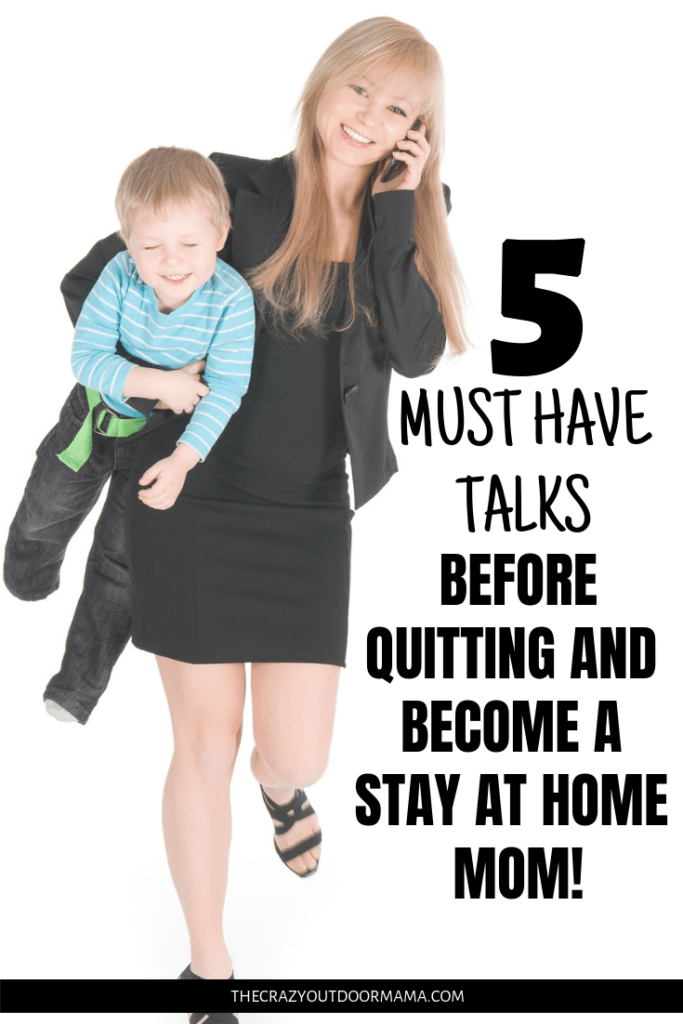 How are you going to change the budget / what things will you cut out?
Probably one of the most important ones, because obviously nothing happens without money.
It's important to talk about where the extra money you used to make will be taken from in your current budget.
This might include less nights going out, less new items, or maybe not going on vacation as much (or at all).
BOTH of you will likely have to make sacrifices of things you like – I, for example, couldn't just buy sushi every single time I went to the store. I also couldn't just buy something small without really thinking about it (when you are on a strict budget, little 10 dollar things a couple times a week add up!)
For your partner, that might mean less money in hobbies, or less nights out.
Whatever it is, it's good to talk about AHEAD OF TIME what you expect, and what is expected of your partner, to cut out in order to make it work.
Finances are a big cause of fights, so it's best to lay your cards on the table before they happen!
Related: 11 tips to live off of one income WITHOUT feeling deprived!
What is expected of you (and your partner) when it comes to household chores?
When both of you worked, it was more likely that chores were a team effort. You both were tired and both had little time to spare.
However, when one person stays home that entire dynamic changes, whether you want it to or not.
It is HARD WORK staying home, especially if you have more than one child!
People who have not ever stayed home sometimes think that babies and toddlers just play peacefully all day, are quiet, and don't need all too much…
WRONG!
Want to empty the dishwasher? The kids love to "help" take stuff out – except they drop it and freak out when it comes time to actually put it away
Sweep? That dirt pile seems so fun to stomp on!
Cook? But that means you need to put your baby down for a few minutes… and on a bad day, that could mean instant scream fest!
Pick up? It's harder if you have multiple kids literally hanging onto your pants as you try to move around the room and put things away
Chores during nap time? – Maybe, but you're likely exhausted from broken sleep, or just having to break up fights and calm kid(s) fights and concerns all day!
Just a few things that might happen…
This isn't to say that you won't find your flow and a schedule that works for you.
But it's very important to discuss the following points
Who will be cooking? – In our house, my husband still does most of the cooking since I am awful at it, and he tends to cook meals that are big enough to last the work week. However, if he is working late I can whip something up
Dishes – At this point, with three kids three and under and my husband working all the time, we both have sort of agreed that as long as we have dishes clean for meals it's good.
General house clutter – I tend to be in charged of picking up toys and clothes. I know a cluttered house is stressful, and I feel like it's a way to contribute to making the house less stressful when hubby comes home.
Laundry – I do most of the laundry since it's easy for me to keep track of switching loads while I'm home. Hubby will help if we have alot, or if we just watch a show at night and fold while we watch.
If the kids have had an awful day, I will call and tell him and it's no problem of course!
The last thing you want is your partner to come home and be dissapointed because they thought you would somehow have all the chores done, especially when you didn't even know all those things were soley you're responsibiliyt.
Hanging out with the kids, taking them places, and teaching them through play is a pretty big chore that usually takes precedence!
Related: 5 solid tips to becoming a happier stay at home mom!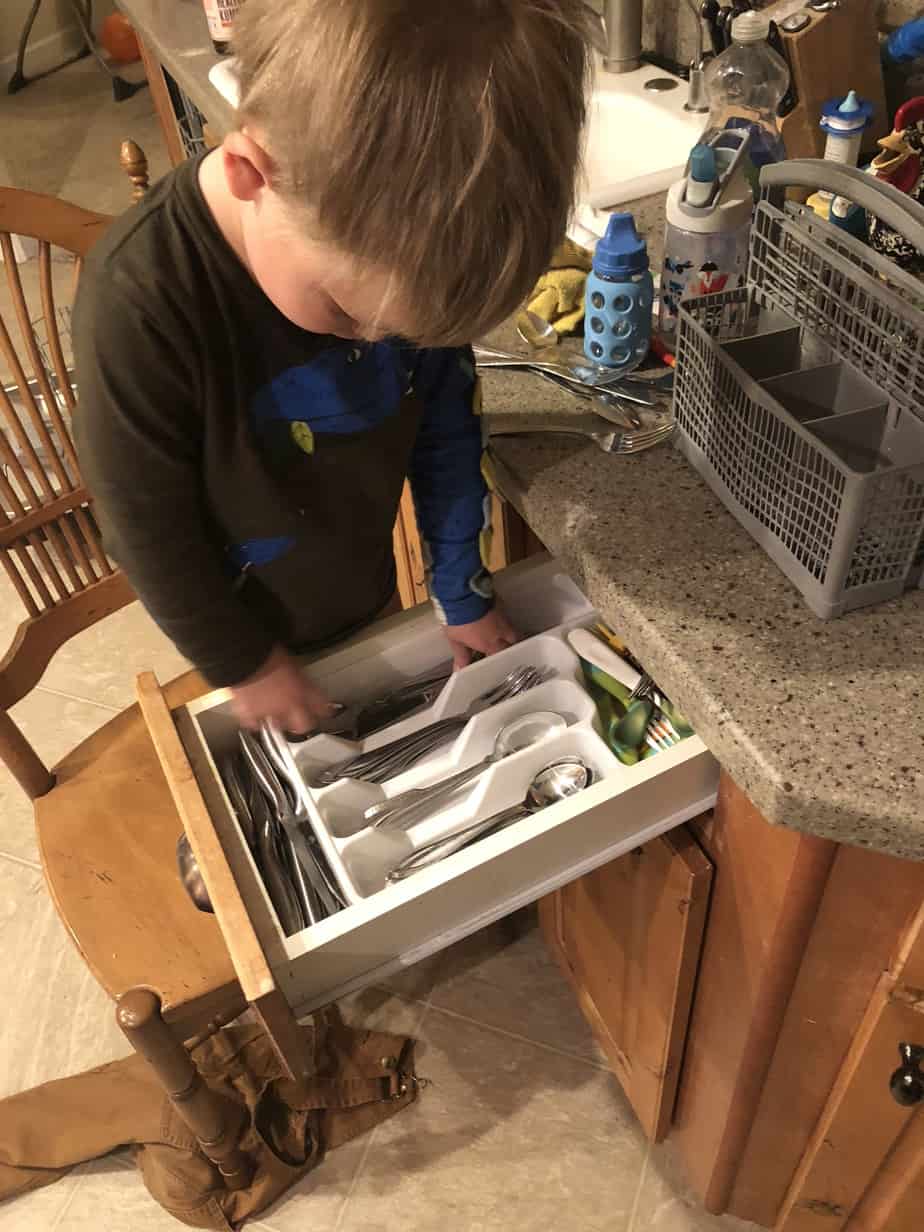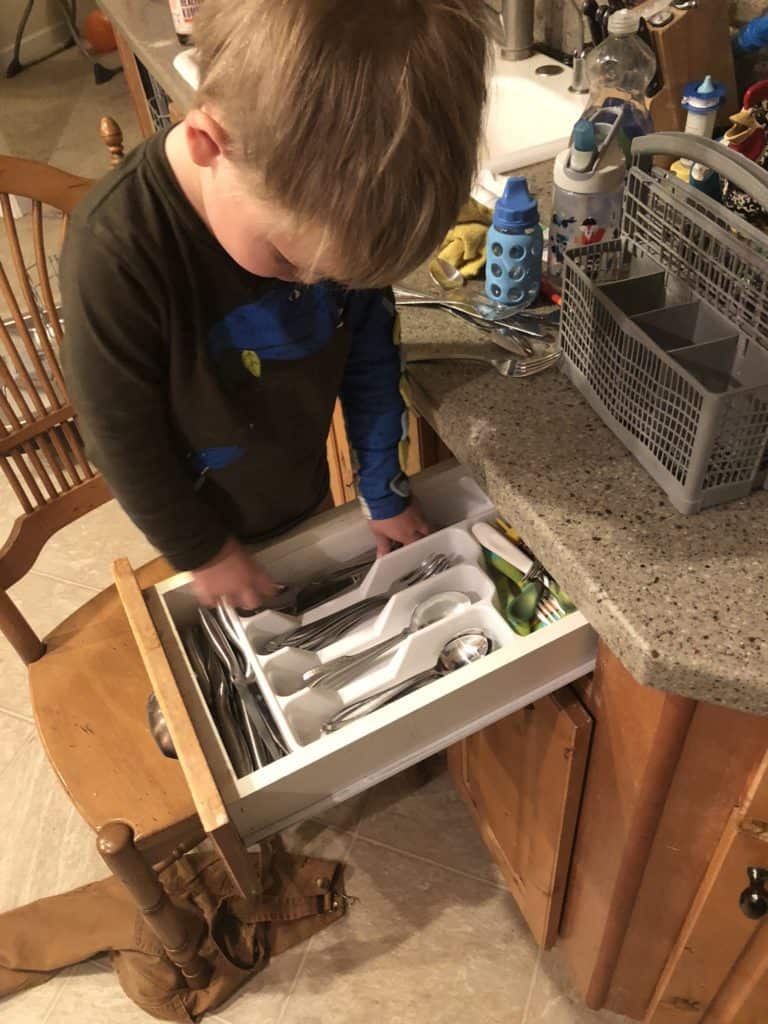 What is expected when it comes to taking the kids to events and getting out of the house?
When we took out son out of daycare, my husband felt it was super important for me to go out into the world, find mom friends, and make sure my son was getting proper socialization.
I mostly thought that was for my own benefit (finding mom friends) but actually, he was very serious about getting my son out and about, and was dissapointed when I didn't!
I get it now. But as a new stay at home mom, it seemed overwhelming to try to take care of the house, take care of my baby, and put myself together enough after lack of sleep and loss of patience to actually want to talk to someone (and them want to talk to me!)
This is something that might come once you find your flow, and you get used to stay home.
You eventually find your schedule, and then are able to find events in town that work with that.
However, discuss what kinds of things your partner feels is important to bring your child/children to (play dates, toddler play time, library hour, art classes etc)
You don't want to feel awful, and your partner angry, when expected (but unknown) expectations aren't being met!
Related: How to find mom friends (that aren't awkward and forced!)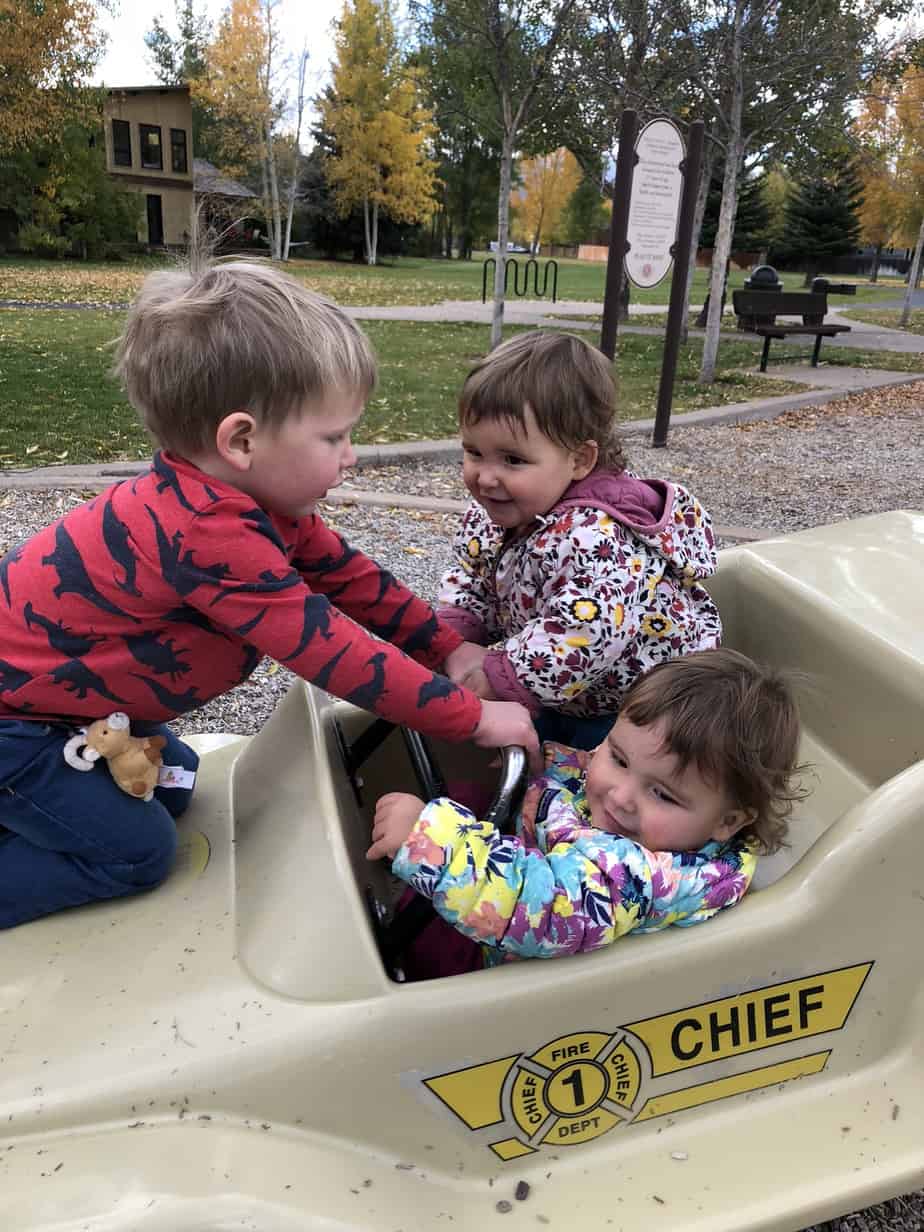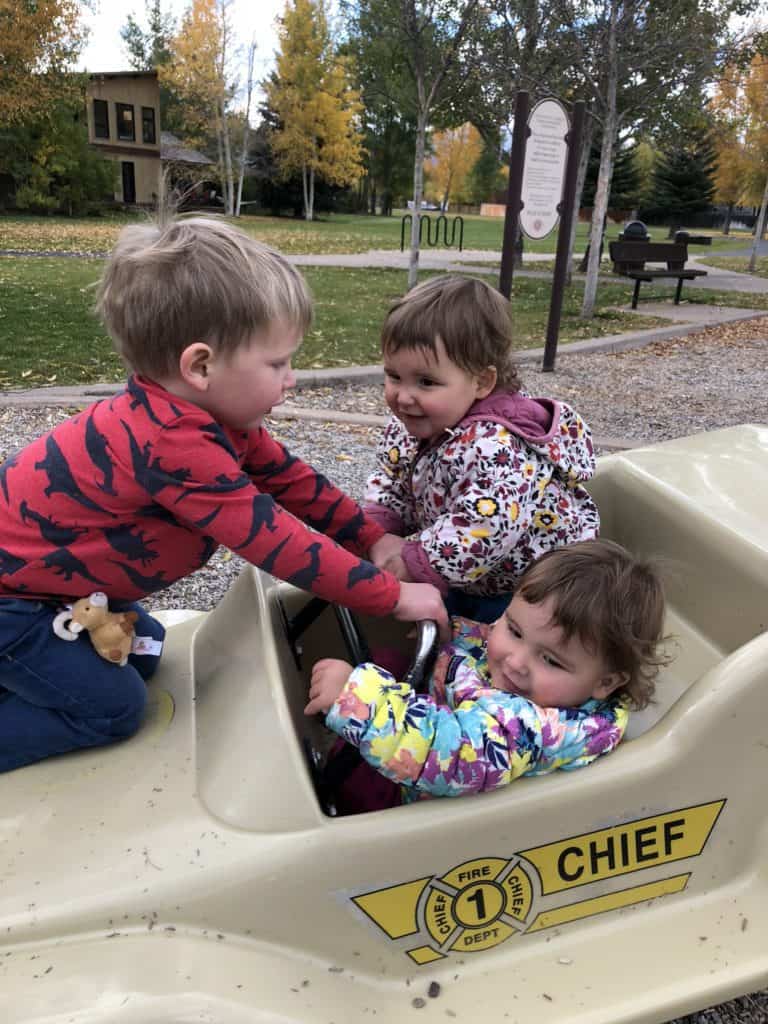 What amount of screen time are both you and your partner comfortable with at home?
This is a BIG one!
I remember a friend of ours husband said everytime he came home, he just saw the TV on and the kids in front of it.
And it really bothered him – he had an expectation that if his wife was home, she should be with the kids or working around the hosue.
But here's the thing – at most work places, you get do do your work without little people asking for things, crying for things, or physically hanging onto you while you do said things.
Most people who work also get things such as a lunch break, bathroom breaks, or time periods, depending on the job, where they can leisurely scorll through their phone to relax.
For us, screen time is OK.
The amount? The minimal, but some days that's 2 hours in the morning while I get the day started, and others it's 6 to 8 because both of my twin girls are teething and refuse to be put down and my 3 year old will go crazy that he isn't getting attention.
Your partner may have a different view, so it's really good to talk about the following in regards to screen time
Should there be set times for TV / Tablets – Should these things be on a schedule or a as needed basis?
What types of shows are ok? – Some people only like to allow educational stuff, but others (like me) don't mind a show or two that's just for fun (My kids all LOVE Toy Story.. and so do I!)
How much screen time per day? – Very important, so that if your partner comes home and the TV is on, they don't become upset thinking that it's just on all day.
Theories on situations to use TV / Tablets – If all the kids are freaking out, should you turn the TV on, or should you let them freak out and find a way to calm down? Should it be used before school / after school? Can it be taken away as a punishment (keeping in mind this might affect the amount that gets done during the day)
If you are a family who is fine without TV, then this section doesn't really apply to you.
However if you do intend on some screen time, then talk about it's uses to prevent fights down the road!
Related: Here are 5 easy skills and activities to do with your toddler or preschooler that take just 5 minutes!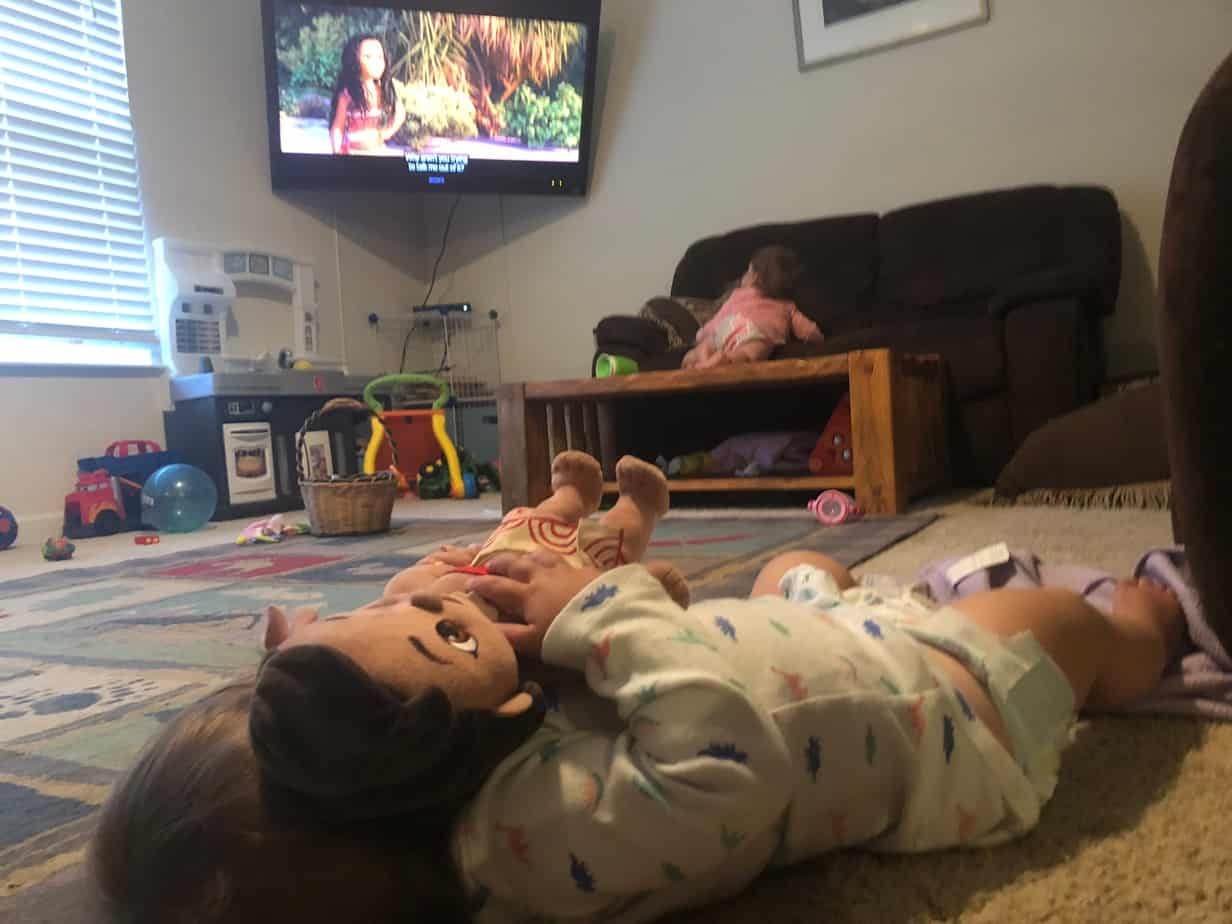 Without time away from the kids now, how will you get your "me time"
Just because your home doesn't mean you are relaxing!
With the giant decrease in adult interaction, and just time away from people always needing and touching you, it's important to talk about how you will get "me time".
That might be once a week on Saturday mornings you get to go to the coffee shop for a couple of hours.
Or maybe two evenings a week, you get to "tag out" when your partner comes home so that you can go to town, or work on your hobbies.
I know that, as moms, we spend alot of our time after the kids go to bed getting "me time".
That might be just scrolling our facebook feed until our eyes are about to shut, just to enjoy the quiet of the night by ourselves.
However, if all of our me time is until late hours of the night, that just makes us more tired the next day and snowballs into being completely exhausted after months of this cycle!
So talk about what days or times would work out to go relax – it's so important to get time away so that we an come back a more patient, happy mama!
Related: How to erase mom guilt by keeping these five things in mind!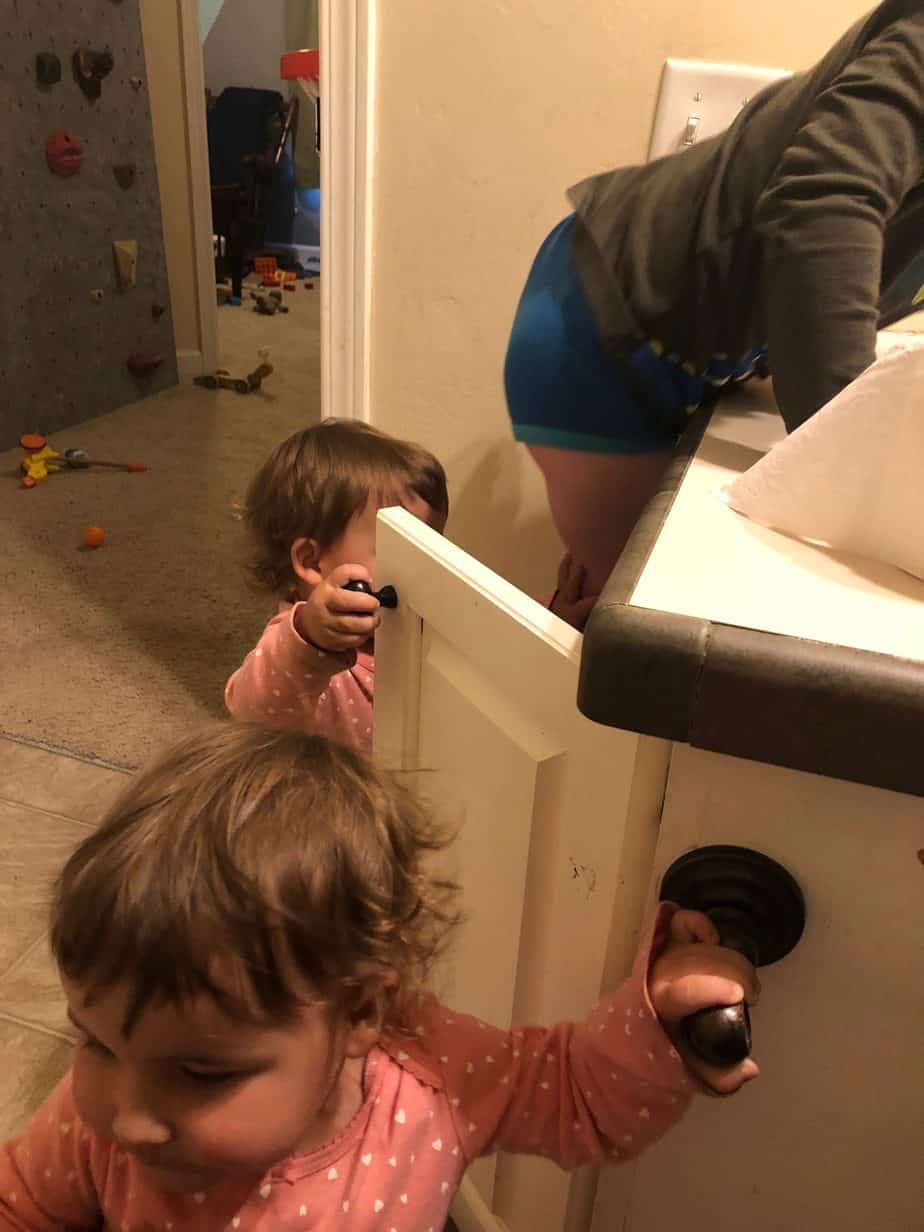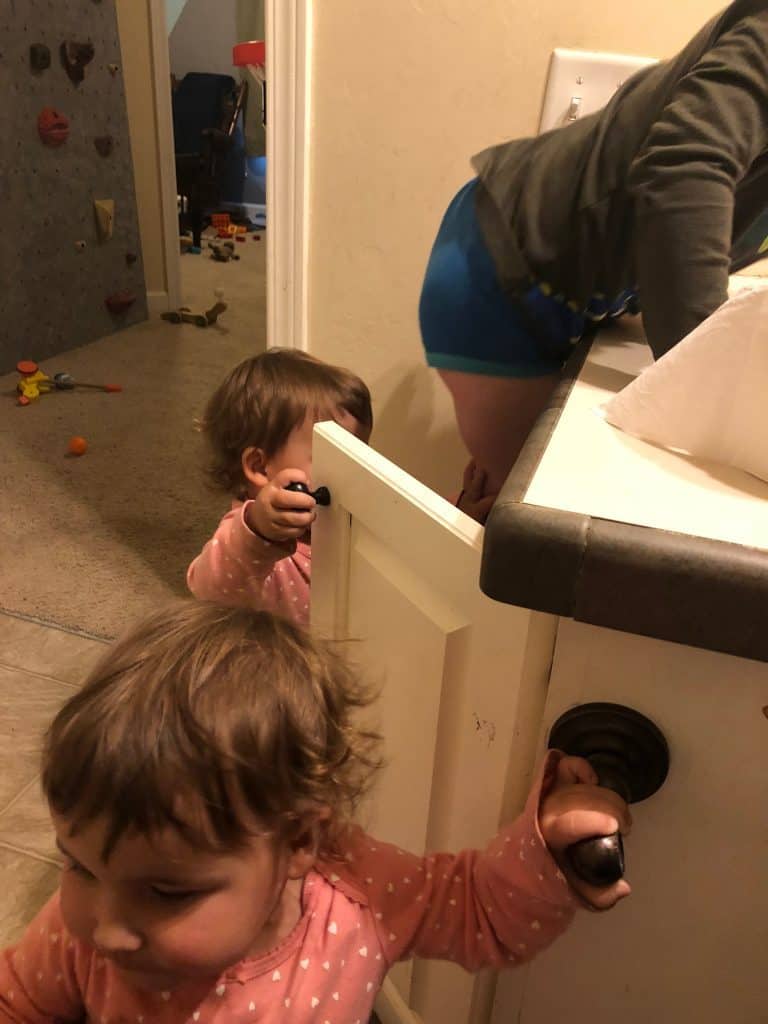 Were there any topics you wish you would have discussed before quitting?
These are just the five most important ones that came to mind, but there will likely be other small things that come up.
Being a mom is hard, and I've been a stay at home mom for a little over two years now… and am still working to find my flow (to be fair, I did add a set of twins into the mix!)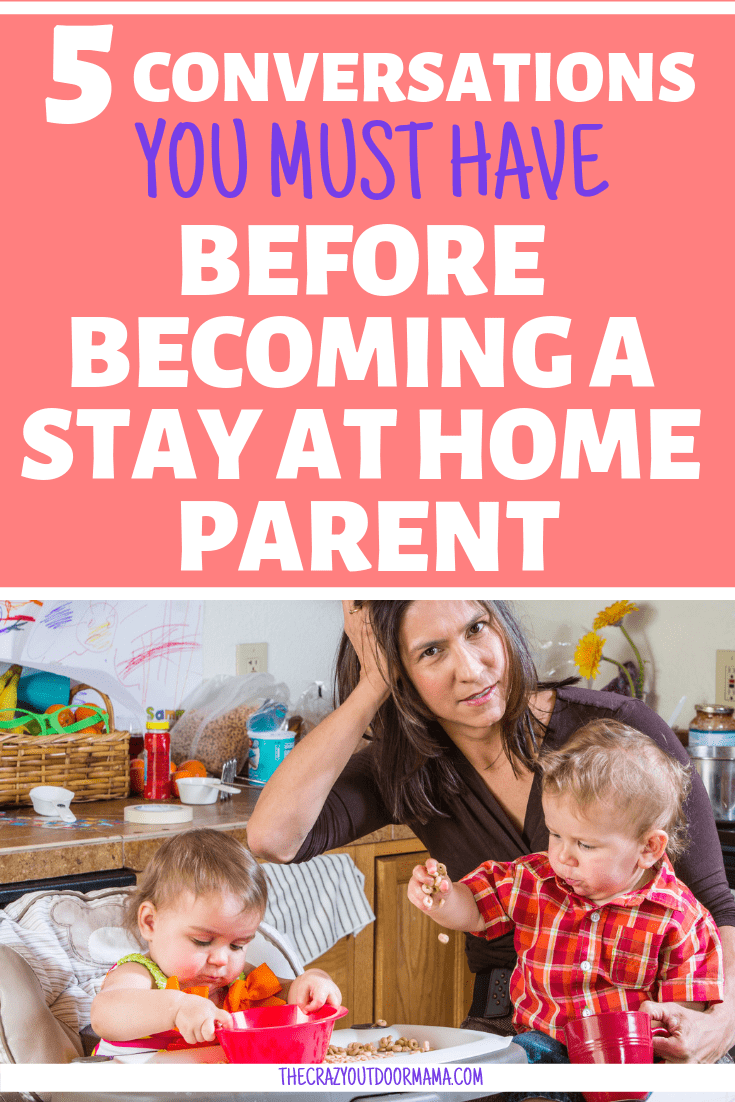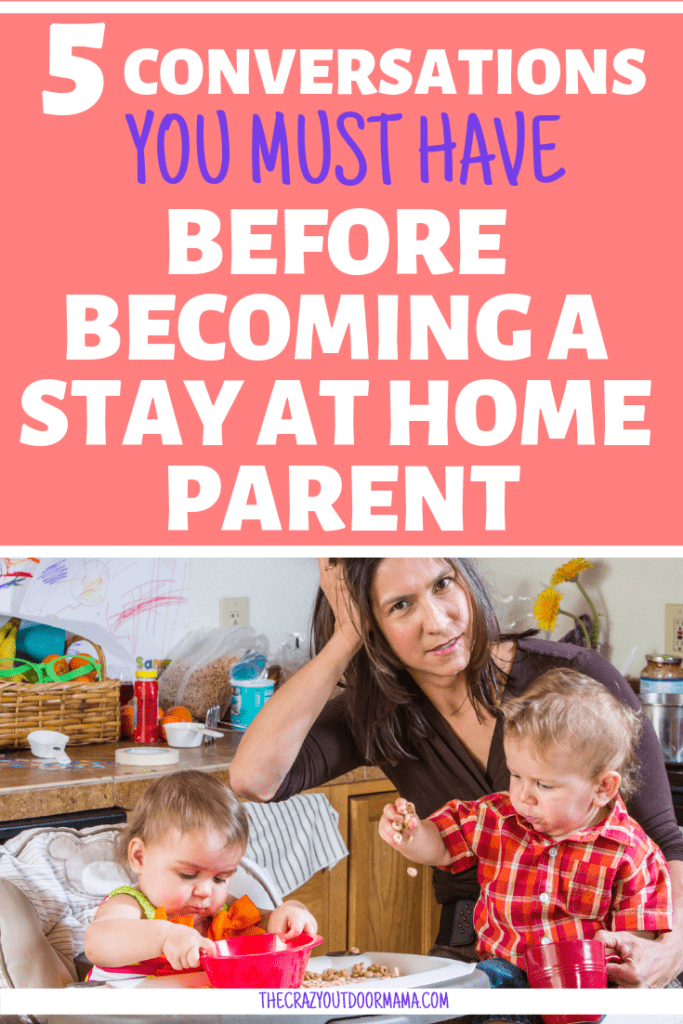 Latest posts by Stacy Bressler
(see all)