I still look pregnant, but I do EVERYTHING right. What gives?
Ladies, we need to have a talk about the "Mommy Pooch", the "Mommy Apron", or as it's commonly known, the "I look pregnant but I'm not" look some of us have despite our best efforts to eat clean, work out, and do everything right. And why our OB's often don't ask or inform us about what's going on with our bodies!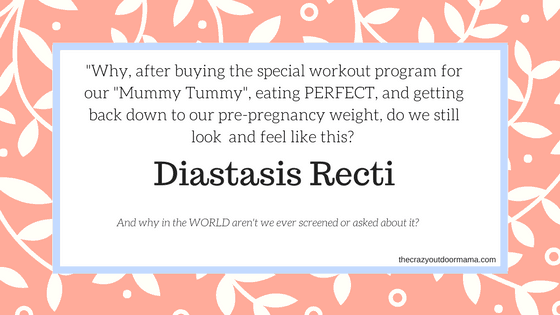 There's a common misconception that if you don't "bounce back" after having a baby, then it must be because you are not trying hard enough to fix yourself. Through all the sleepless nights, stress of having a new baby, and perhaps not the greatest food, your tummy is expected to just shrink right back.
We see it in the media; women who bounce back to being perfectly flat are glorified. Then we think this is the standard… we think, "If she can do it, so can I!" which is a wonderful mentality, except our bodies are all different. And some of us physically cannot do it, as our tummies have been stretched beyond the point of fixing through any kind of work out.
Our muscles are no longer able to hold our guts in after housing this beautiful little miracles(s)! They cannot keep our organs in place, and so we get awful GI issues. Our core is essentially out of commission, so our back picks up the slack. By the end of the day, our bloating makes us look like a dead animal laying in the sun, and our back is killing us. Then, to top it off, our relative our local grocery clerk says
"Wow! Pregnant again already! How far along?"
And then we shrink inside.
After a long day with the baby, you managed to cram in a workout. You also had the willpower to choose a chicken salad over your normal go to unhealthy stress food. You were feeling pretty good about how you looked. Then this.
Why, despite our best efforts, does this happen?
Why, after buying the special workout program for your "Mummy Tummy" do we still look like and feel like this?
Diastasis Recti.
What is Diastasis Recti?
It is a literal separation of the rectus abdominis (otherwise known as the six-pack muscle) that commonly occurs after pregnancy. It's important to mention it can happen to men and babies as well, though not as common, because it's the excessive pressure that causes this.
As your belly expands during pregnancy, the two sides of the rectus abdominus muscles spread to make room for your growing uterus and baby. The linea alba (the tissue in the center of the muscles) between the two sides of the muscle thins out during pregnancy in response to the change in a pregnant mother's hormone.
Once baby is born and your hormones return to normal, the thinning of the linea alba improves and your muscles are brought back together. For some though, it loses it's elasticity and becomes over stretched, making it hard to use your core effectively.
Petite women, women with short torsos and women that carry large babies or multiples, are more prone to this condition, leaving the muscles unable to come back together on their own.
How do I know if I have it?
To check for this condition,
Lay on the ground and lift your head up a little bit while keeping your shoulders on the floor.
Put your fingers into the middle of your belly
Feel for a split,; you should be able to feel each side of your abs.
Measure how many fingers you can fit from side to side. Fit2B has this great graphic explaining some about it!
How big of a gap is considered having "Diastasis Recti"
Everyone does have a small gap; it's what allows us to turn, to expand our stomachs and more.
However, if you have a gap of more than two fingers, you have this condition!
How will Diastasis Recti affect my life?
Having Diastasis Recti can mean a lot of things depending on how big your gap is. There are many women who live with it if the gap is small. They are functional, and it doesn't seem to give them any problems.
If you have lower back pain, GI issues (such as bloating) or you pee sometimes when you shouldn't, you should try specific work outs to improve your functionality.
It also means you should avoid certain work outs like the plague! They can actually make it worse! Be sure to avid ALL crunches, twisting motions, planks, push ups, or anything that gets you on all fours.
What can I do to help myself become more functional?
Your first step would be to see a physical therapist who is KNOWLEDGEABLE about diastasis recti. My PT visits were paid for after I asked for a referral from my OB; hopefully yours will be too!
He/she can help you improve things like your posture, the way you do every day things (that have a BIG impact on the amount of pressure put on your abdominal area) and give you specific work outs that will strengthen the area without putting a lot of pressure on your mid section.
Keep in mind that your daily movements can help you just as much, if not more, than doing the work outs. This includes good posture, sitting up by rolling to your side, and more. When you think about it, your workouts only take up at the most 30 minutes of your day. Your posture and movements account for the rest of the time!
This lady is awesome and gives you pictures of what movements to do, and what to avoid when it comes to posture and sitting!
I'm hesitant to sound negative, but be careful about programs that claim things such as "10 days to lose the tummy". DO try realistic work out plans though!
Please, I repeat, PLEASE do not buy into all these work outs that say they can "fix" it. It can not be truly fixed unless you have surgery; my physical therapist said it. My OB said it. My surgeon said it. You can become functional to a point, but it will not be to the extent to how you looked pre baby.
I say this because I feel there's a lot of dishonest people trying to make a dollar, and I don't want anyone to get taken advantage of or have unrealistic expectations.
I am a member of a couple DR (Diastasis Recti) support groups, and a couple of them sell programs saying they can fix it. The woman of one group in particular got a tummy tuck because she was "Unsatisfied with the results she got" from her own program. She does not disclose this anywhere on her page, or her program, and gives the unreal expectation of what to expect from buying her workout program.
Of course, this isn't to say that there aren't some programs that can be beneficial in terms of helping with back pain, or incontinence. They can! My incontinence stopped after doing the workouts my PT gave me.
Full disclosure; I GOT A TUMMY TUCK! (Most plastic surgeons will not repair your DR without also doing a TT, hence why I got the full deal! More on my 3 part surgery series here)
I was unsatisfied with my months of DR work outs, especially after I was back down to pre pregnancy weight and still looked bloated and pregnant by the end of the day.
Again, I want to say some women do get results, especially if their gap was not very big to start with. Others, like me (or you!), do not.
Do not compare yourself to other people, or other people's journey!
Please pass this on to your mom friends; let them know WHY they still have the pooch!
I had no idea what this was, or why I couldn't lose my stomach. I did my own research on line and ended up finding it. There are MANY women like this, who grow really frustrated with their situation and could take comfort in knowing why they are not getting the results they want.
It baffles me that our OBs don't check us for this. I love mine, and I still go to her, but she never mentioned it and I so wish she would so that I could have started specific work outs sooner.
There's not enough awareness about Diastasis Recti; please help spread the word!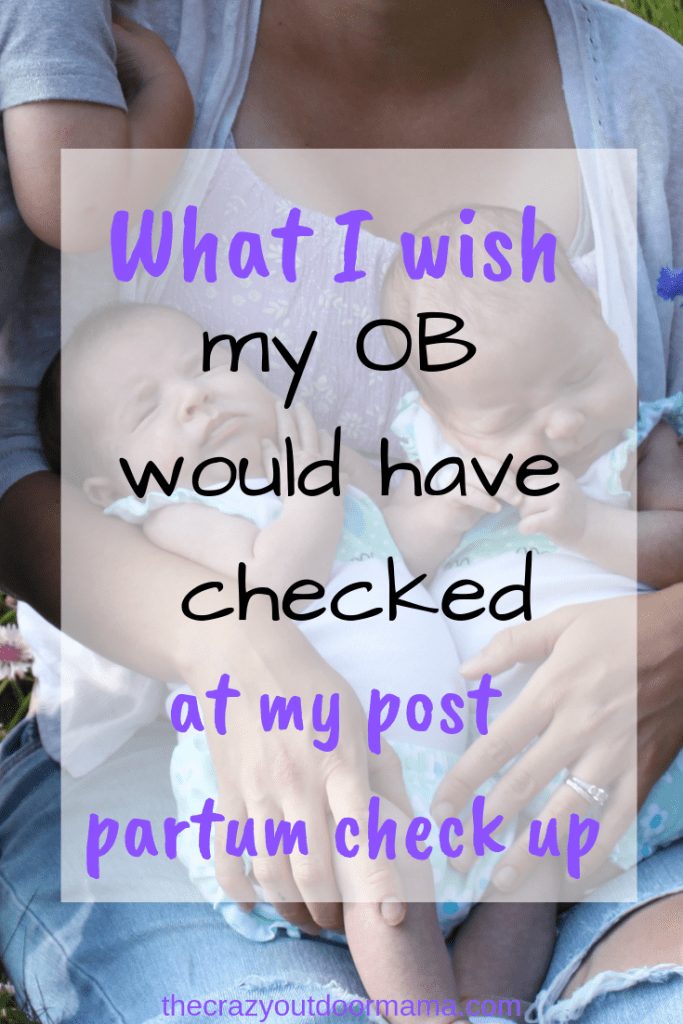 All content on this Web site, including medical opinion and any other health-related information, is for informational purposes only and should not be considered to be a specific diagnosis or treatment plan for any individual situation. Use of this site and the information contained herein does not create a doctor-patient relationship. Always seek the direct advice of your own doctor in connection with any questions or issues you may have regarding your own health or the health of others.