So what makes this lemon peel smoothie so beneficial for your health?
Eating LEMON PEELS for your health? Yes, I cringed at it as well. But hear me out!
So I recently heard some hype about lemon peels and their anti cancer properties, and I'm so excited to share them with you (as well as a tasty way to eat them)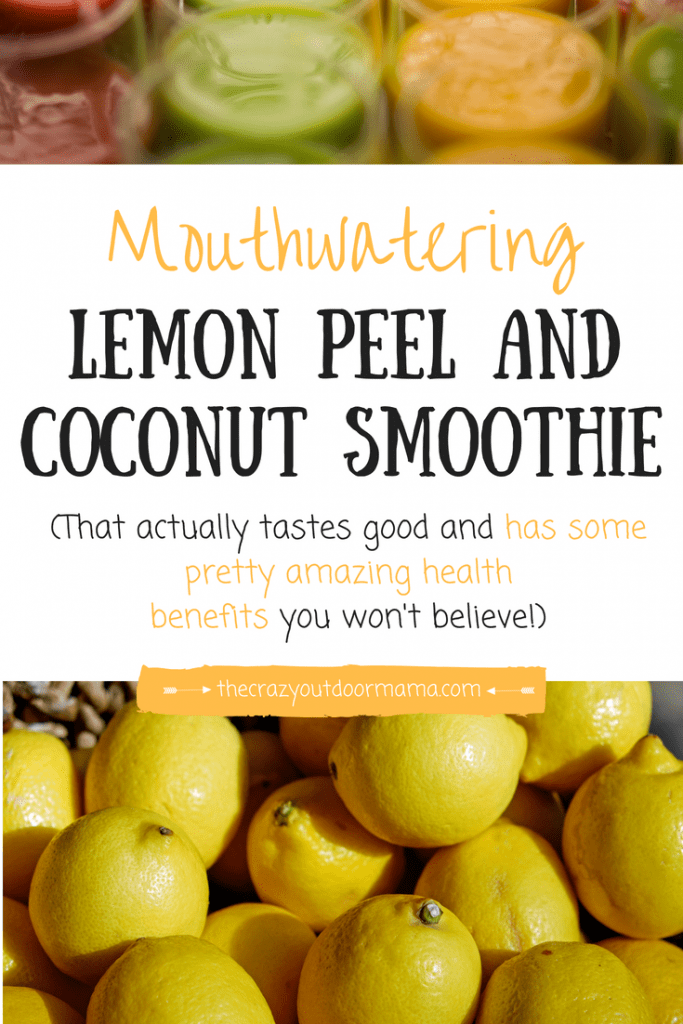 Being the paranoid mom (and dad, hubby was super interested as well) we looked it up and found some pretty convincing information.
Here is some general info about the hype
Here is a little more science behind it
How do lemon peels help with cancer?
I found this quote from this study on citrus peels here
"Our previous studies demonstrated that oral administration of Gold Lotion (GL), an extract of multiple varieties of citrus peels containing abundant flavonoids, including a large percentage of polymethoxyflavones (PMFs), effectively suppressed azoxymethane (AOM)-induced colonic tumorigenesis. However, the efficacy of GL against prostate cancer has not yet been investigated. Here, we explored the anti-tumor effects of GL using a human prostate tumor xenograft mouse model. Our data demonstrated that treatment with GL by both intraperitoneal (i.p.) injection and oral administration dramatically reduced both the weights (57%-100% inhibition) and volumes (78%-94% inhibition) of the tumors without any observed toxicity."
Holy cow right?? Citrus Peel extracts did the following
Reduced weight of tumors in mouse models by 57%-100%
Reduced volume of tumors in mouse models by 78%-94%
NO bad side effects like you see with traditional cancer treatments such as chemo (no observed toxicity)
And if you explore that site some more, they have related articles on the right that talk more about the ways citrus peels have been tested with tumors and cancers!
Does it matter if the lemon peels are frozen or fresh to gain the health benefits?
I can't find a clear answer on this – most sites, such as this one here tout the benefits of freezing all the lemons you get.
However, freezing the whole lemon seems to be recommended mostly because it's alot easier to grate the whole thing into shakes if they are frozen.
I have used the lemon peels in my shake both ways, and while I cannot measure the benefits, I can say one way is obviously colder than the other.
Since we have an awesome Ninja Blender, the difficulty of getting the whole lemon into a drinkable form wasn't a concern, so I likely won't be freezing it.
I actually just found a couple of frozen lemons I forgot about, so I think I will stop doing that!
I know, the cancer benefits of lemon peels are great. But how about weight loss benefits of eating lemons?
Weight loss is always something that is at the front of our minds because it is something we can see changes in much more quickly than our overall health.
You'll be pleased to know lemons are kick butt when it comes to losing weight! According to Eat This, Not That
"Just one lemon contains an entire day's worth of vitamin C, a nutrient that's been shown to slash levels of cortisol, a stress hormone that triggers hunger and fat storage. But that's not all — lemons are rich in polyphenols that researchers say may ward off fat accumulation and weight gain. The peel is also a potent source of pectin, a soluble fiber that's been proven to help people feel fuller, longer."
Here are some major take aways regarding weight loss
Lemon Peels have tons of Vitamin C, which reduce levels of cortisol (you know, the stuff that makes you stress eat!)
There are tons of polyphenols that help keep off weight gain
Lemons also have an abundance of fiber that makes you feel full!
What are some lemon peel benefits for my skin?
Because of the acidity and Vitamin C, lemons (and juices extracted from lemon peels in a mortar and pestle) can be amazing for scar reduction and the removal of dead skin!
BUT be warned – never apply straight lemon juice to your skin! It is super acidic and can actually damage it!
I found a lot of really good information here at Chemistry Cachet regarding the ACTUALY benefits of lemons for your skin – without any of the sensationalized stuff you would normally expect.
So what lemon peel recipe will actually taste good so that I can get all the benefits??
This shake!
No really though – upon doing a pretty extensive google search, there was nothing besides "Candied Lemon Peels" for the first 5 page of the results for "Lemon Peel Recipe"
The coconut milk really tames down the sour, while the berries sweeten it up a bit.
The nut milk adds a little liquid to it to make it more drinkable, and the bannanna…well bananas are just darn good!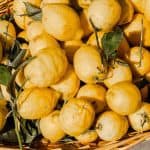 Mouthwatering Lemon Peel Shake!
This lemon peel shake recipe will burst with flavor in your mouth! Imagine Sour Patch Kids in liquid form! BAM - in comes my mouthwatering lemon peel shake! My recipe keeps all the benefits of the lemon peel intact, while making it actually enjoyable to drink!
Ingredients
1/2

Can coconut milk

Roughly 8 ounces

1/2

cup

Nut milk

I use hemp milk

1

whole lemon

Always try to buy organic!

1/2

Banana

1

Cup

Berries of your choice

I used raspberries for my shake
Instructions
Cut lemon into 4 pieces to make it easier for your blender to break it down

Add lemon pieces into the blender, and blend until very small

Add the rest of the ingredients (Hemp milk, berries, banana, coconut milk) and blend until a smooth, liquidy texture is achieved.
Recipe Notes
You may add more of whatever you like to make it palatable to you. My husband, for example, likes more liquid, while I like it less liquidy because I feel like the flavor is better!
A quick overview of some other benefits of eating lemon peels and other citrus peels
What resulted was a surprisingly yummy shake that made us feel so good after! Just sour enough to make you make a face, but with enough other ingredients to make it tasty! Here are some other benefits of this shake –
Lemons help to restore the body's Ph
Replacing your Vitamin C pill with the real thing makes it easier to absorb!
Helps to keep yourself regular, and helps out your liver! Dissolves Uric Acid, and increases Peristalsis in your bowels!
Vitamin C in lemons helps to neutralize free radicals linked to aging and most types of disease.
The peel contains hytonutrient tangeretin, which is thought to help prevent Parkinsons Disease!
And of course, it contains TWENTY TWO anti cancer agents!
I'd also LOVE to hear of any modifications you made that were as tasty! Please let me know in the comments!
P.S. if you love eating healthy, you may love these other healthy (but delicious!) takes on common treat recipes!
Check out the items used in this recipe to make your life easier!
Stacy Bressler is an avid outdoorswoman, wife, and mother of three who lives in Jackson, Wyoming. She loves all things camping and enjoys sharing helpful tips, fun activities and laughable learning experiences she finds along the way! Navigating the outdoor life through the lens of humor and positivity, she chronicles it all on her website "The Crazy Outdoor Mama"
Latest posts by Stacy Bressler (see all)