If you haven't heard already, slime is THE THING right now for kids, but dealing with measuring out borax (or having to find it and buy it!) or contact solution is a pain in the butt… so check out this recipe WITHOUT the borax or contact solution!
No, I didn't reinvent the wheel guys – elmers glue just got on the gravy train and made their own activator that works PERFECT with their glue!
I had never heard of it (and trust me, I've been scoping out alot of slime recipes!) and really only thought that borax and contact solution were the sole activators…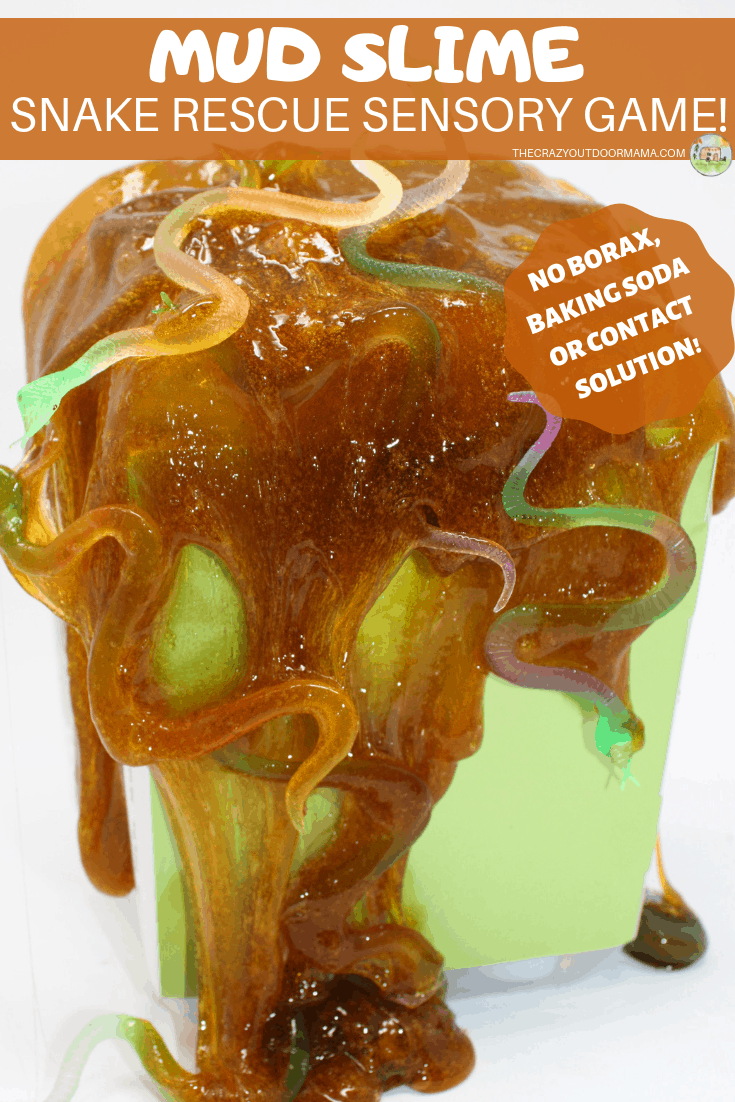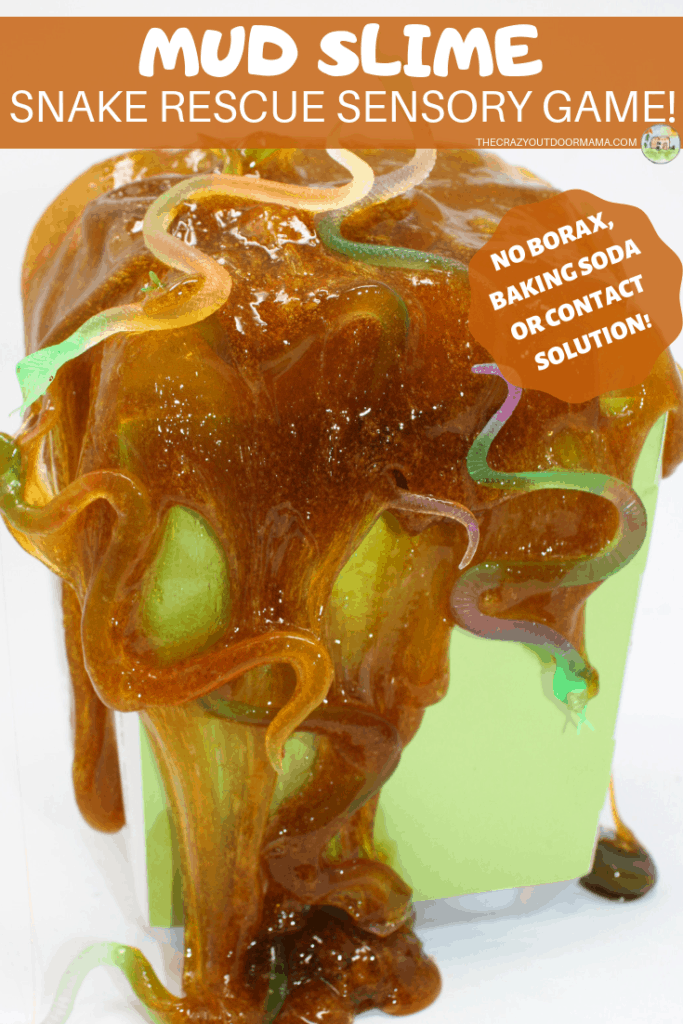 Last week when I went to restock my glue inventory at Walmart, I saw a bottle of "slime activator" next to it!
It was such a relief! I had a pretty awful time trying to make my snow floam using borax (it did turn out after much experimenting, you can check that floam recipe out here!) and I know most people don't have borax (I had to borrow mine from my father in law!) or contact solution.
Anyways, the goal of this post was to talk about this fun worm rescue game I had made for my preschooler, I just got side tracked because people started asking about the slime recipe!
With spring on the way, I can't help but think of the 1 or 2 month long "muddy season" here in Wyoming. It is almost as bad as fall, in that the conditions are very limiting! (Fall is cold with no snow, "spring" is mud so it's hard to access much trail even though it's warming up!)
I wanted to put a positive spin on it, and created this "snake rescue" slime game!
Related: Check out this "rock rescue" sensory bin and construction zone moon sand if you love DIY sensory fun!
I'm a work from home mama, and my preschooler is pretty close to losing his nap, meaning I needed to find something else to take up that two hours so I could still get neccessary things done!
Anyways, here's the recipe!
How to make your "muddy" slime WITHOUT borax or contact solution!
Fun games to play with your "mud" slime! Don't forget to pin it if you loved it <3
Here are some fun ideas to play with your slime (they have all kept my guy pretty occupied!!)
Rescue the snakes
For older kids, use oversized tweezers to really up the diffculty
Hide letters inside, and challenge them to find certain ones
Blow bubbles! Get a straw and make awesome slime bubbles by blowing air into it!
P.S., if your slime came out too sticky, not stretchy enough etc then this slime fixing guide is really helpful!!