Ditch the pesticides and prevent lice naturally with these harmless tips!
With my son in pre-school, I'm trying to learn more about what things I need to be aware of. Things like signs of bullying (though I hope this wouldn't happen so early!) frustration, or just skills I need to work on with him.
However, after months of Facebook scrolling mom chat groups, it seems one of the most common problems is lice!
It freaks me out!
Our house is so crazy, and to think about having to sanitize every single stuffed animal, couch, carseat etc is crazy. And with five of us, I can only imagine the chaos that would ensue if we had to go straight monkey on eachother and pick through 3 wiggly toddler's hair as well as our own!
I've seen some lice remedies, as well as lice prevention methods here and there. I always kind of make a mental note, but I wanted to put it all in one place so that anyone who needs it could access it!
While I SERIOUSLY hope I don't need any of this information, I do hope that this extensive list can help someone else out in the meantime!
I want to first take a look at some lice information, as well as prevention and remdies should you get it!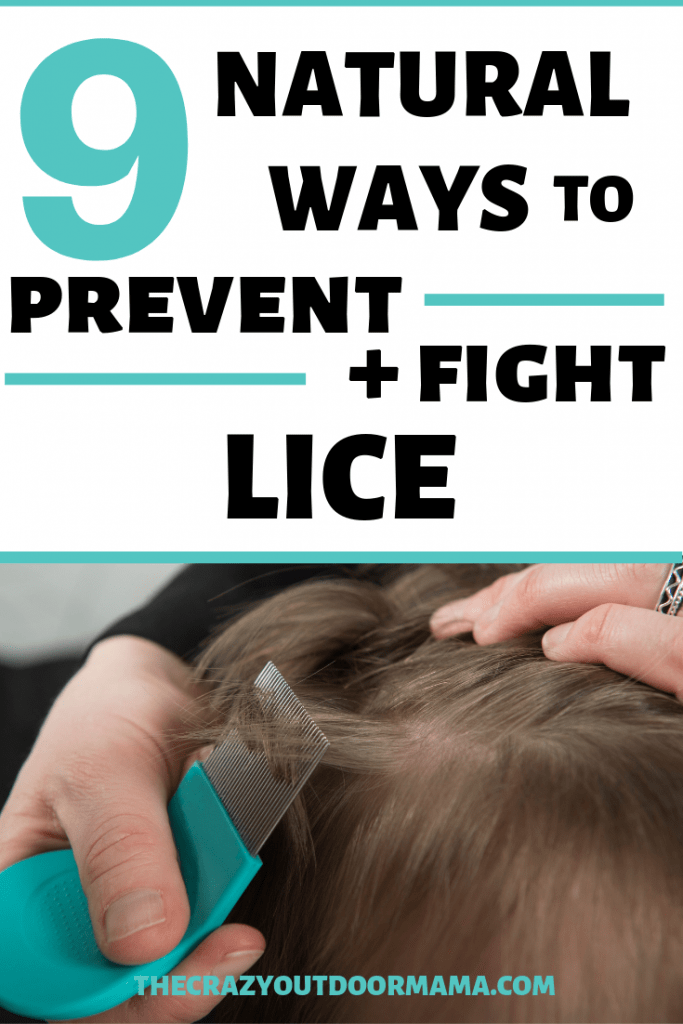 How to prevent lice from spreading
The hope is of course to never have to deal with getting rid of lice! Check out some of these recommendations from other parents who have been there!
Don't wash your kid's hair too often – lice love clean hair!
For whatever reason, it was a common trend that lice loved clean hair! Parents noticed that when they did not wash their kid's hair as often, they had fewer cases of lice.
I did some research on this to see if it was scientifically proven, and this is what Dr. Chow-Johnson ( pediatrician at Loyola University Health System and assistant professor of pediatrics at Loyola University Chicago Stritch School of Medicine) had to say about it
"There is no shame in having lice. In fact, they are attracted to clean, shiny hair so the assumption that only unclean people having lice is false," said Chow."
I couldn't find an actual REASON why this was, but it's good to keep in mind! Find out more from that article here
P.S. I am an Amazon Associate and will get a small commission should you buy anything through my links!
Use hairspray and braid or secure long hair to make it harder for lice to cling on!
Lice is spread from head to head contact, or from sharing things that come in contact with the head.
With this in mind, if you hairspray your child's hair it makes it alot tougher for the lice to hang on to the hair. It also makes it more difficult to penetrate and get to their ultimate destination – the bottom of the hair shaft where the blood will be that they need to survive (AHHH I cringed writing that!)
Use lice repellants such as essential oils or pre made lice prevention spray
The idea behind this is that lice are attracted to human smells, and so using something that smells really strong can help deter them!
Some moms had amazing results using some tea tree oil and water mix – just spray it on your childs hair daily, and hopefully you'll have amazing results!
There are also lice repellant products that utilize essential oils and other methods to help repel lice!
The most popular and effective solution seemed to be Fairy Tales Repel Conditioner, both in the mom groups and Amazon (it by far had the highest rating of all of them!)
Surprisingly, kids must make DIRECT contact with another child who has lice!
Lice CANNOT jump, and are only transferred via hair touching, or things like hats and stuffed animals being shared.
Try to keep items that are used near the head, such as jackets and hats, away from community storage areas such as coat racks!
How to get rid of lice naturally
I will always opt for a less harmful and more natural way of doing things before running to the doctor. Besides the health benefits, I just plain don't have time to go to the doctor with my three three and under over just anything!
I am not denying there is a time and place for the heavy hitters, but keep in mind lice cannot spread disease, and generally, are not dangerous to your health. The biggest danger is excessive scratching and loss of sleep!
Having lice seems to carry a social stigma with it (dirty house or child) that is NOT true! A lice outbreak can affect anyone, and most of us are just desperate to get rid of them because of this stigma! Besides, who wants blood sucking bugs in their hair?
A word of precaution on why you should be weary of common prescribed lice medicines 
Essential oils are a big butt kicker when it comes to preventing lice! While your doctor might recommend medicines such as Ovide, Rid and Nix, you should be wary of what's in these medications!
This is what an expert had to say about commonly prescribed lice medicines
"(These all have ingredients) used in common garden pesticides. Ovide contains an even stronger neurotoxin, malathion. Yes, that's the same pesticide many communities banned a decade ago."
"Lindane, the oldest neurotoxin used for lice treatment and the active ingredient in Kwell, has been banned in 52 countries and restricted in 33 others for causing serious side effects, including seizures, stiff neck, lethargy, and slurred speech."
With this in mind, and the knowledge that 99.6% of lice in America is SUPER lice and resistant to this anyways I will definitely opt for essential oil or naturally derived remedies!
See the study here for more info!
Quick facts about how to treat lice (and rid it from your home!)
AHHH! You might freak out, but let me comfort your with some facts from the pros!
You DON'T have to clean everything in the house! Lice only lives for 48 hours or less away from a human body, so don't worry about burning the house down! It is recommended to wash things that come in contact with the head and body, such as hats, jackets and bedding. Anything you can't wash can be tied up in a garbage bag so that any potential lice are isolated and die!
Pets cannot carry lice! I didn't even know this until I read about it doing research for this article – lice can ONLY survive on human blood!
Cutting your hair short won't help – While it may seem to make sense that long hair is easier for lice to live in, they actualy only need around 0.1 inches of hair to hang onto!
Natural remedies to get rid of lice
Without further ado, here are the go-to remedies parents loved to combat lice!
DIY Tea Tree Spray I love this DIY Lice Prevention recipe that uses tea tree oil and really goes in depth into why essential oils work against lice (hint: they are natural insecticides containing anticholinesterase activity, which means it takes action against one of the important enzymes needed for the insects nervous system)
Apple Cider Vinegar + Coconut Oil This article has a good method to kill lice using these natural ingredients, as well as a couple of others!
Dawn Dish Soap – Wash your childs hair in dawn and leave it for five minutes. Condition the hair, then dry and comb!
Just Coconut Oil + Shower Cap  – Slather up your childs hair with coconut oil, put a shower cap over it, and sleep in it. Once they wake up rinse it out and use a comb to finish getting them all out!
Don't forget to get a good lice comb! I love this one because it has spirals on the teeth which really help it pick up any little nits that other similar combs might miss!
Do you have any easy tricks to get rid of lice quickly?
I'd love to hear them and add them to this list! Don't forget to check your child's hair a week later for any lice that may have hatched from missed nits!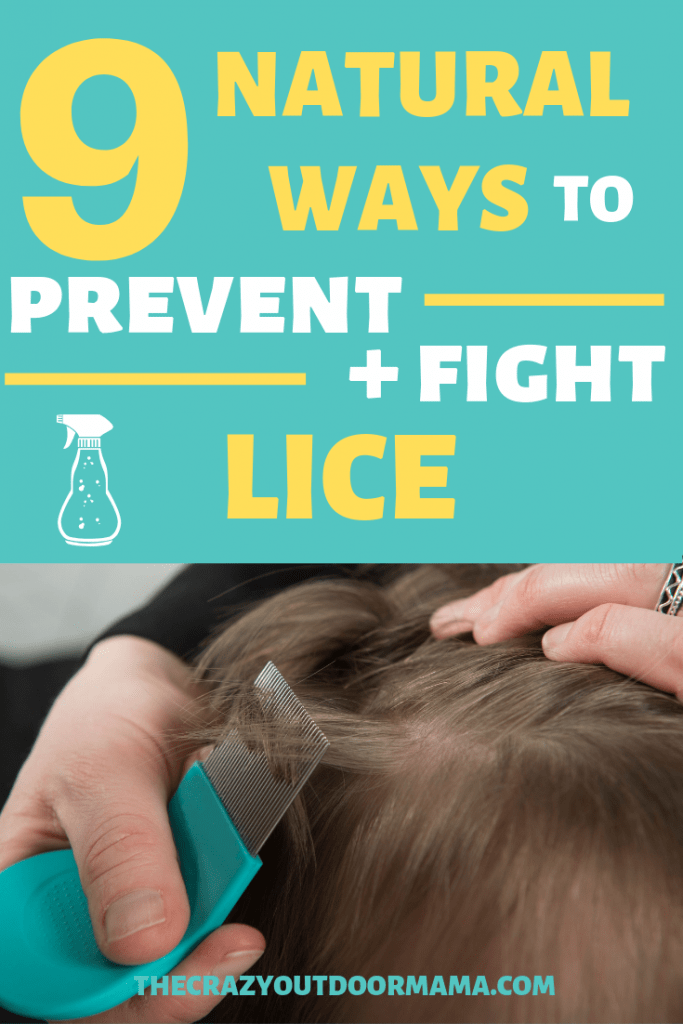 Stacy Bressler is an avid outdoorswoman, wife, and mother of three who lives in Jackson, Wyoming. She loves all things camping and enjoys sharing helpful tips, fun activities and laughable learning experiences she finds along the way! Navigating the outdoor life through the lens of humor and positivity, she chronicles it all on her website "The Crazy Outdoor Mama"
Latest posts by Stacy Bressler (see all)