This mama's favorite product to get out of the house? A good baby stroller organizer!
As a busy mama and an outdoor lover, I find the key to actually getting outside is organization!
We all know that getting outside is good for you, especially if it has green!
Study after study has proven that a walk out in nature (besides obvious physical health benefits) can lower depression as well as help get rid of that weird "Down for no reason" mood
We also all know how hard that can be with little ones in tow. I have three kids under three at the time of writing this, and getting everyone dressed, fed, and packing what they need can be exhausting!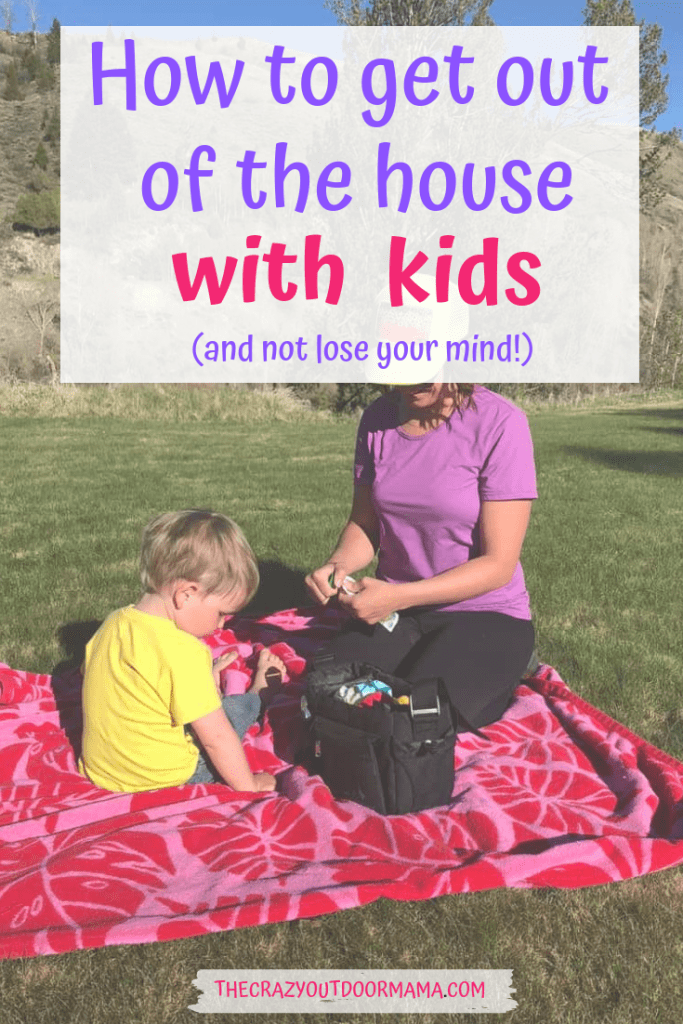 Keeping these amazing benefits in mind though, and knowing I will feel emotionally better when I get back keeps me motivated to get out.
This post was sponsored by the Merry Milestones Stroller Organizer, however, these opinions are my own! 
I also wanted to let you know I am an Amazon Affiliate, and will get a small commission if you click on my product links! More on that here!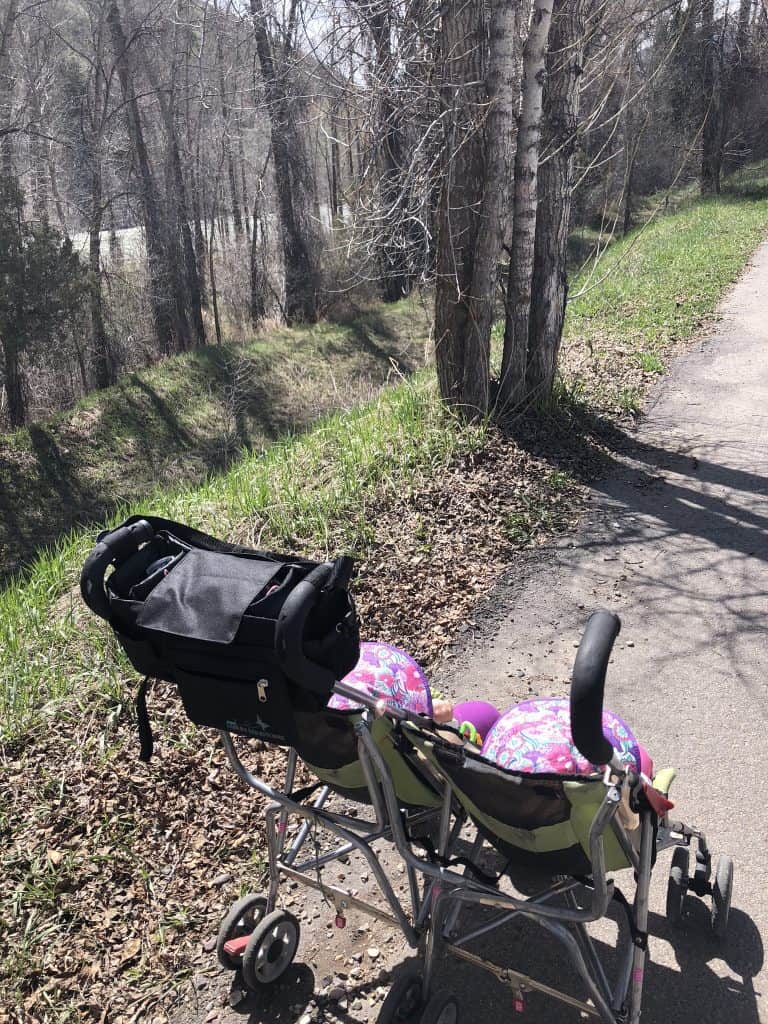 Have everything possible packed and ready ahead of time with non perishables!
I don't know about you, but most of my walks are initiated by three crying children who can only be calmed by a walk in the stroller.
I don't want them to cry even longer while I'm getting ready, and becoming even more inconsolable, so I've gotten in the habit of everything packed and ready!
Some things to include are non-perishables, such as wipes, sunscreen, and snacks.
My girls are in a teething stage and so LOVE crackers, and my son loves those little squeeze pouches. If we want to go any distance, which is always my hope, I bring a serving or two of each of these just in case we do end up making it a ways!
It would be a bummer to have to turn back around when everyone is happy because you forgot to pack sunscreen or the kiddos get hungry!
Related: If you love getting outside with the kids, check out these fun, easy dandelion crafts and print out the book to take with you on the walk! Or do some cute, summer inspired toddler crafts in the front yard when you come back!
Make sure you know how to attach your stroller organizer of choice (so you aren't struggling while everyone is crying!)
It's always good to do a test run of your organizer (and stroller if you haven't used it before!) before it's time to go on a walk! The last thing you need is to start freaking out because you can't get it to work! Mean while your toddler is flooding the sink and your babies are about to roll into a corner and bonk their head!
Mine was easy to attach and is very secure!
I used to carry a bulky diaper bag for my walks, but this stroller organizer has been a life saver for getting out of the house quicker and more put together!
 There are tons of pockets for everything, as well as removable dividers! I keep mine in right now to keep a bottle warm, or my water cold!
I also love that it fits on ALL my strollers. I have a double chariot/jogging one, single stroller, and double umbrella stroller. This organizer is easily customizable and works with all of them!
Perishables to bring to ensure everyone stays happy!
Don't forget to bring a snack for yourself!
There's been a couple of times I felt like I had this 3 under 3 thing down, then got so hungry and had to turn back to eat! If you're a nursing mama and are starving every 2 hours, you especially will understand the need to have snacks all the time!
I also bring a full bottle of water, which I put in the side pocket. While a bottle of water is technically not perishable, I like it to be cold so usually will take one out of the fridge or fill up a reusable one with cold water.
I really like having everything accessible and organized so I don't have to dig around something giant and bulky like a diaper bag!
PDF of Stroller Walk Checklist
A couple "what ifs" in case your walk goes well and you want to stay later!
I always carry my cards and phone, even if I don't plan to be gone for long. I also try to remember to bring sunscreen, a hat, and extra food for the kiddos if I have space!
I can't count how many times I popped up my umbrella story to take a walk just to calm down the girls, and ended up enjoying myself and walked for way further than planned!
A bonus about this particular stroller organizer bag is that it has a wristlet that zips off from the main compartment!
This is super handy if say, for example, I want to check something out real quick but don't want to break down or bring in my stroller.
All I need to do it zip off my essentials and go!
Don't get down on yourself if you DON'T get far; just enjoy the moment and fresh air!
Sometimes I make it around the whole neighborhood!
Sometimes I make it literally across the street to the lawn and we make lemonade out of lemons and have a picnic!
Don't get frustrated!
You can set yourself up for success by planning your walk during nap time and organizing everything so that you are ready to go. but as we all know, sometimes the kids have other plans!
I just pack extra food as mentioned above, and roll with it!
I can just leave the stroller, convert my stroller organizer into a diaper bag so that I can bring out food (literally just velcro the straps together to make a shoulder strap!) and find a sunny spot to enjoy!
You can handle this mama! Let's get outside!
In all the craziness of little kids, it's good to get some fresh air. Even if it's just 10 minutes, you'll feel so much better!
A little organization can seriously help it not seem so daunting to leave, so get your checklist, get organized, and go explore!
(P.S. Click on the pic below if you're interested in checking out the stroller organizer I used! )
Here are some other articles you might enjoy!
7 Steps to get your little ones to actually LIKE going outside!
How to clean the kitchen (when it's your absolute LEAST favorite chore!) HERE
The ONE reason you might not be able to lose your tummy after the baby (Hint: It has nothing to do with what you eat, and your OB likely never asked about it!)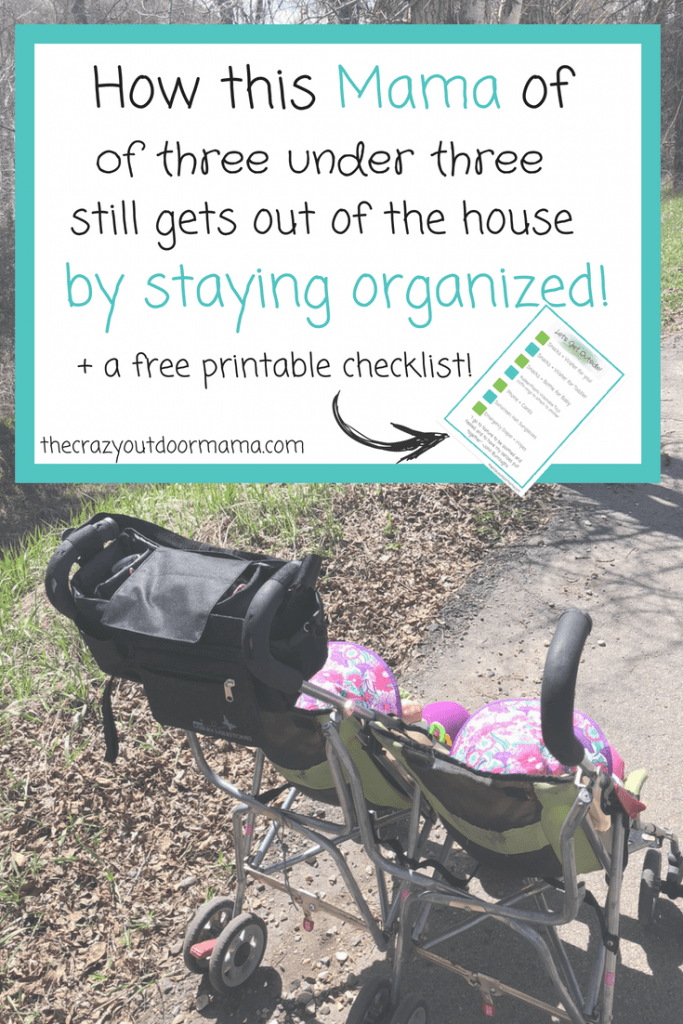 Stacy Bressler is an avid outdoorswoman, wife, and mother of three who lives in Jackson, Wyoming. She loves all things camping and enjoys sharing helpful tips, fun activities and laughable learning experiences she finds along the way! Navigating the outdoor life through the lens of humor and positivity, she chronicles it all on her website "The Crazy Outdoor Mama"
Latest posts by Stacy Bressler (see all)