Meet the thankful, loved, TIRED, and not always outside or particularly productive (though I try!) mama behind the scenes of it all!
My name is Stacy, and I'm the voice behind "The Crazy Outdoor Mama!"
I'm an adventuring, kid wrangling mama who is trying to live her best life while traveling around anytime our family gets the chance!
I am a married mom of three kids from Jackson, WY and we absolutely love to go outside – whether it's hiking, skiing, camping or just playing in the front yard!
I also want you to know that I don't call myself "Crazy Outdoor Mama" because we are doing AWESOME outdoor stuff all the time (although we do some awesome things when we do adventuring!) but rather that I'm sort of crazy (as 3 kids 3 and under would make you!) and just love being outdoors!
Here you'll find camping tips (especially with kids!) mom advice and some cute crafts for kids as well!
I am usually pretty tired and sometimes overwhelmed, but I am SO. DAMN. HAPPY!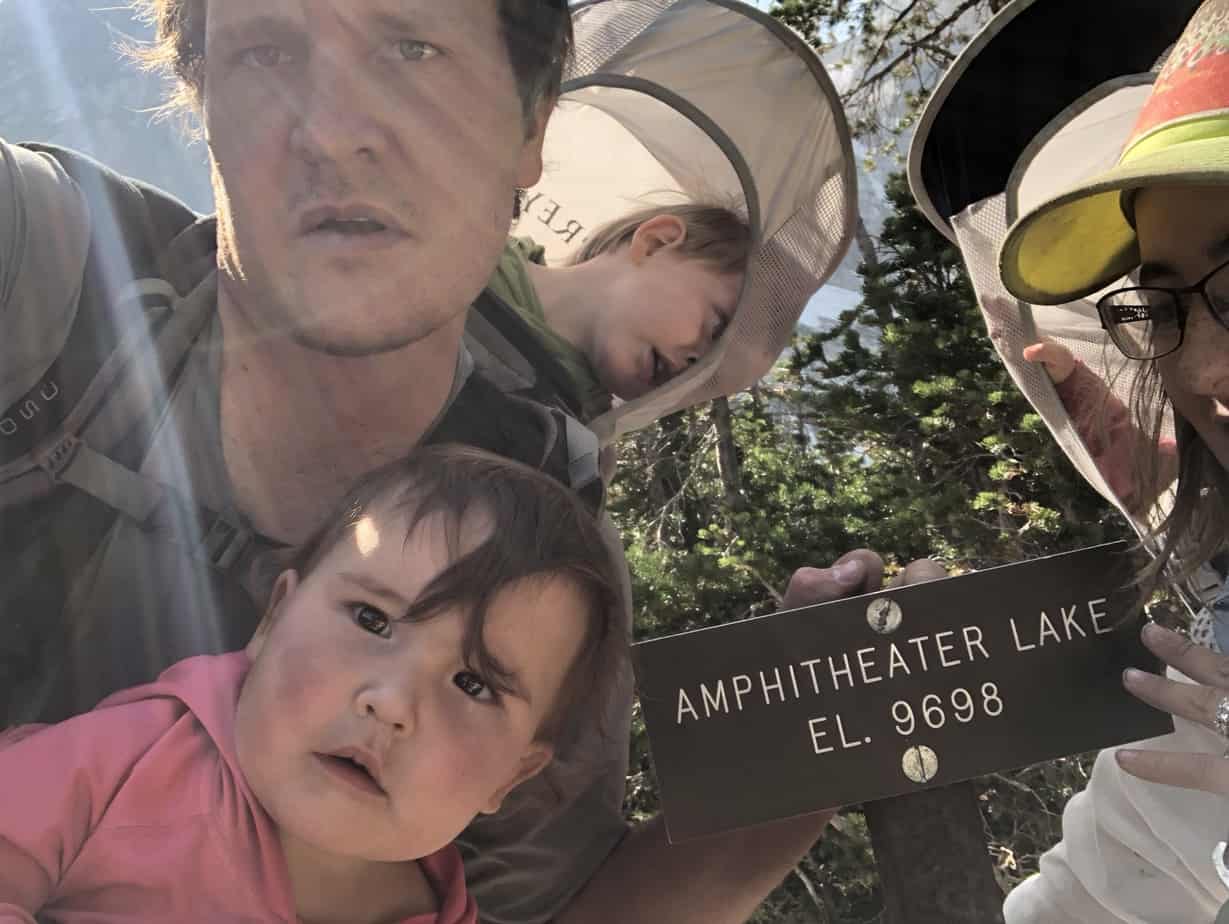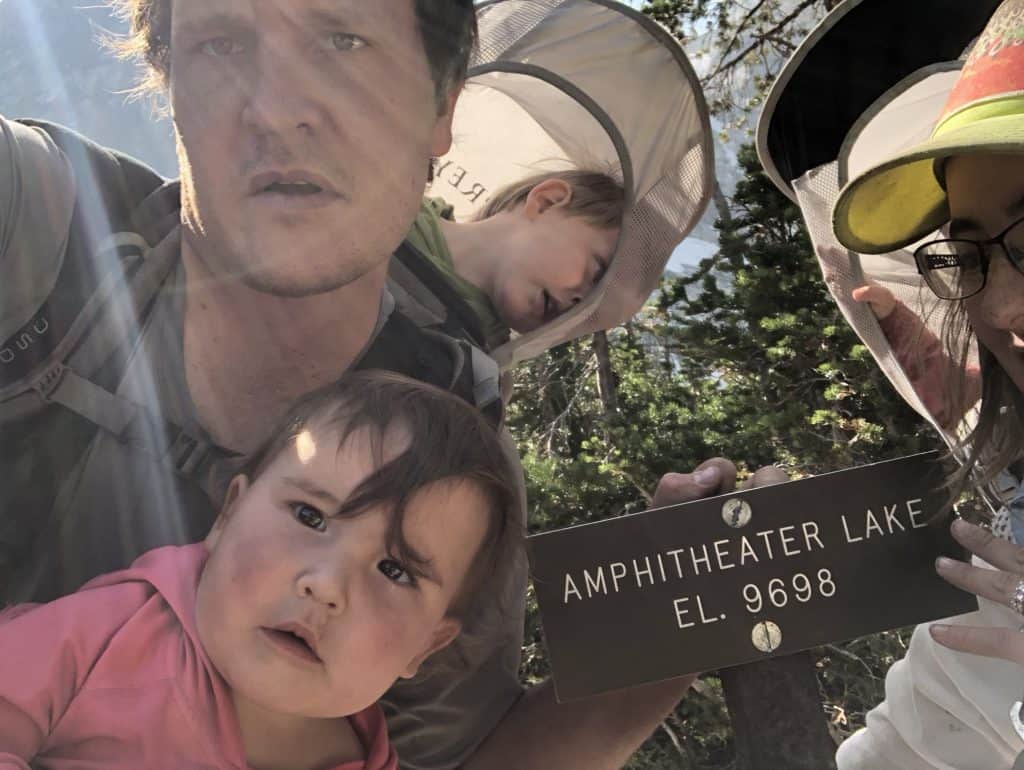 I want to help get you there too –
Whether that be through learning how to bring the kids with you to get back outdoors, learning practical life tips that simplify your home routine, or easy craft ideas to do with your kids and create awesome bonding experiences… let's get through this together!
P.S. If you are coming through Jackson, Wyoming (near Grand Teton National Park and Yellowstone National Park) I'd absolutely love to meet up for coffee or a hike!
So thank for stopping by, and thanks for also coming here to meet me!
---
---
---
A little more about me (since it seems people are reading this, thought I'd elaborate a bit!)
From the start (1990)… P.S. this is a lot of scrolling =P
Well now that I've told you why this website was established, here's more about me!
I was born in 1990 and grew up in Southern California. It was freaking hot and I think that's why I never did much outside as a child (beyond of course playing in the yard, riding my bike, etc) – 70 in the winter, and between 110-120 in the summer.
I have two hilarious parents (we laugh to tears atleast weekly) and one little brother. He sadly took his life when he was 17, so through everything, mental health and taking care of yourself has always remained very close to me heart. <3
I moved to Hawaii after graduating, ran out of money, and had too much pride to call my parents for help so…. what better option than to join the military for a bit? =P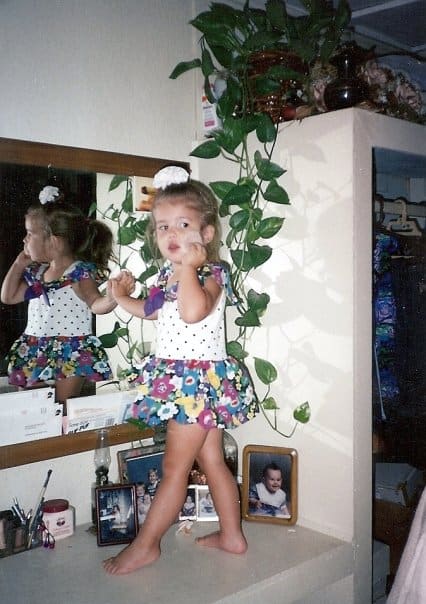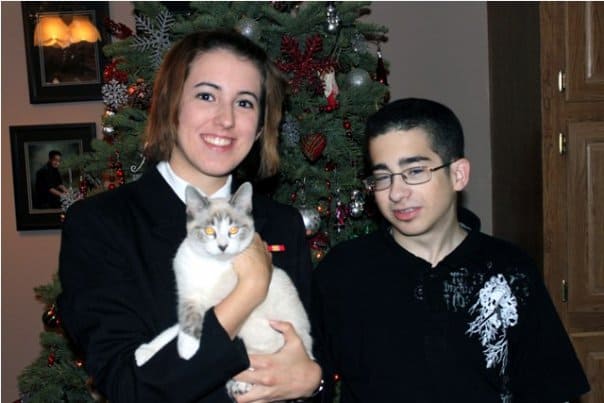 Joined the Navy for 5 years
I met my husband while in the Navy serving on the USS Iwo Jima in Virginia Beach, VA. We went on two deployments together, and right as I was about to get get out, we had an opportunity for my husband to get a good job and a house in Jackson, Wyoming (his hometown, and right near Grand Teton National Park + Yellowstone) at the same time!!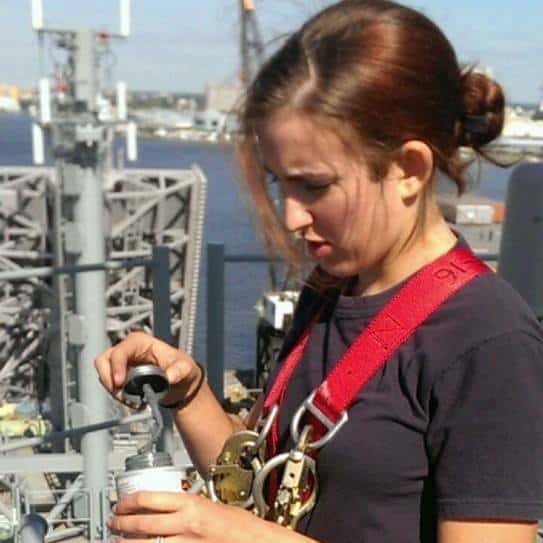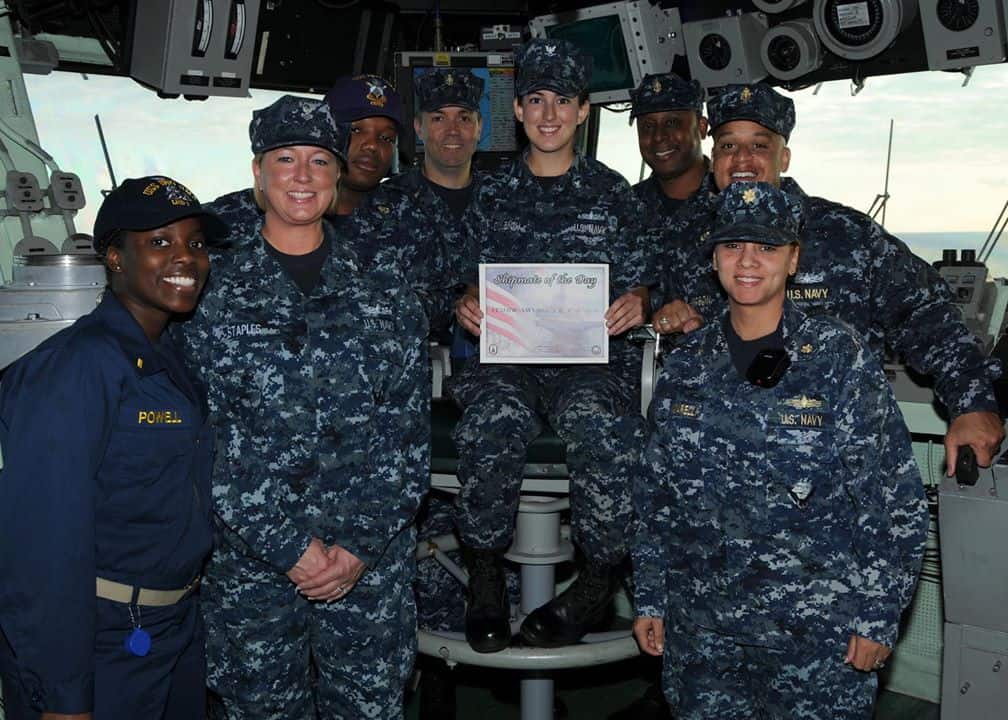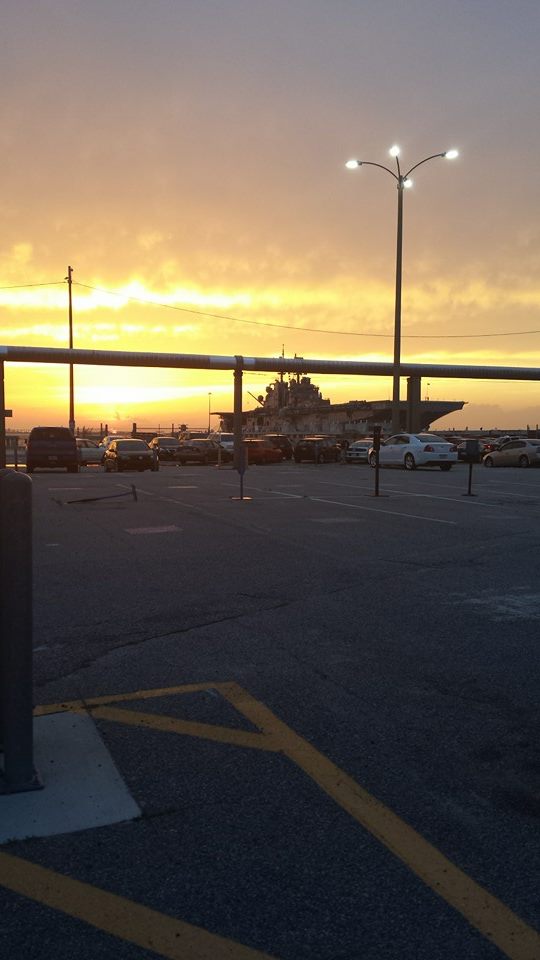 We never thought we'd have the opportunity till we were much older to live somewhere as beautiful as Jackson, so we jumped on it! As soon as I had my DD-214 (your seperation papers from the military) I literally snapped a photo of my ship, then hopped into a moving truck!
Moved to Jackson, Wyoming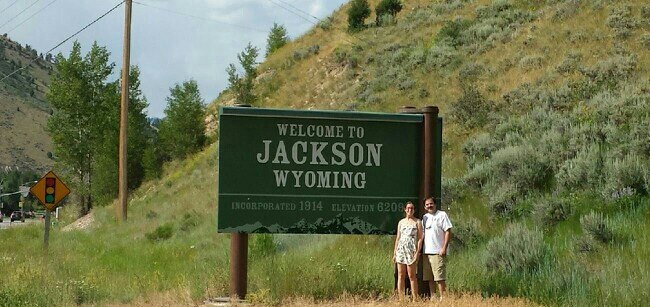 We got to Jackson, setttled in our home and explored around for a year with just the two of us. I started to work at an OB office and my husband was rocking his job.
Once our son was born, we started out car camping in the back of our truck (my husband built a sweet bed and drawer system in it). It was perfect for our little family to still enjoy going outdoors!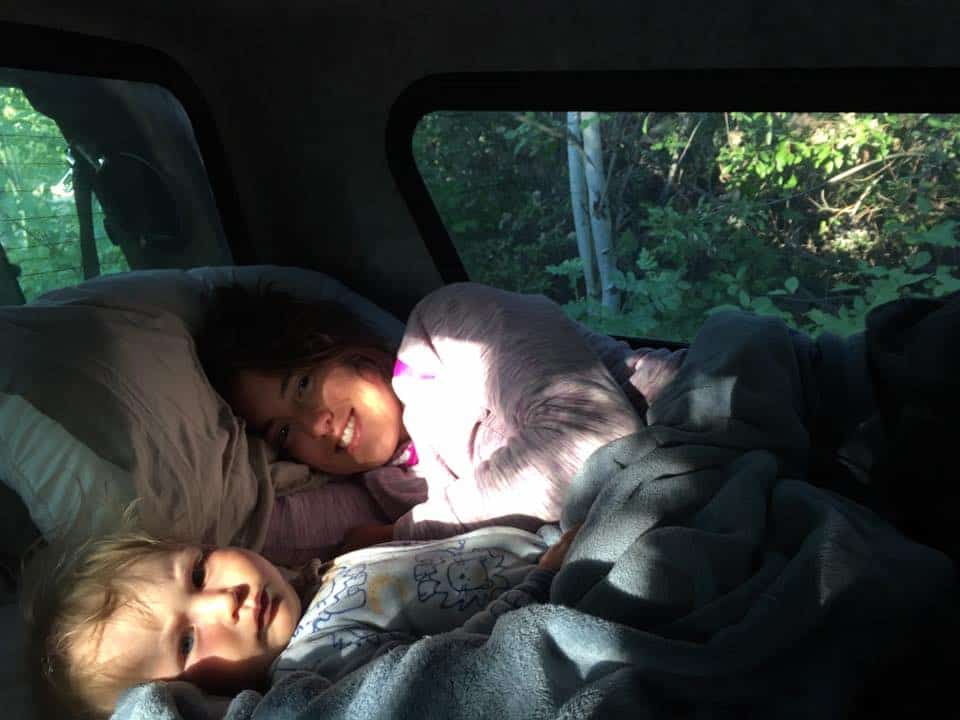 However, when we found out that we were expecting twin girls, we decided to take the dive and purchased a 18 ft Keystone Hideout since there was no way we'd fit in the back, and wanted more than a tent so that we could have more travel opportunities!
Here's our first camp trip with our girls (they were still on oxygen from being born prematurely, but we just brought their tanks and charged up their monitor batteries!)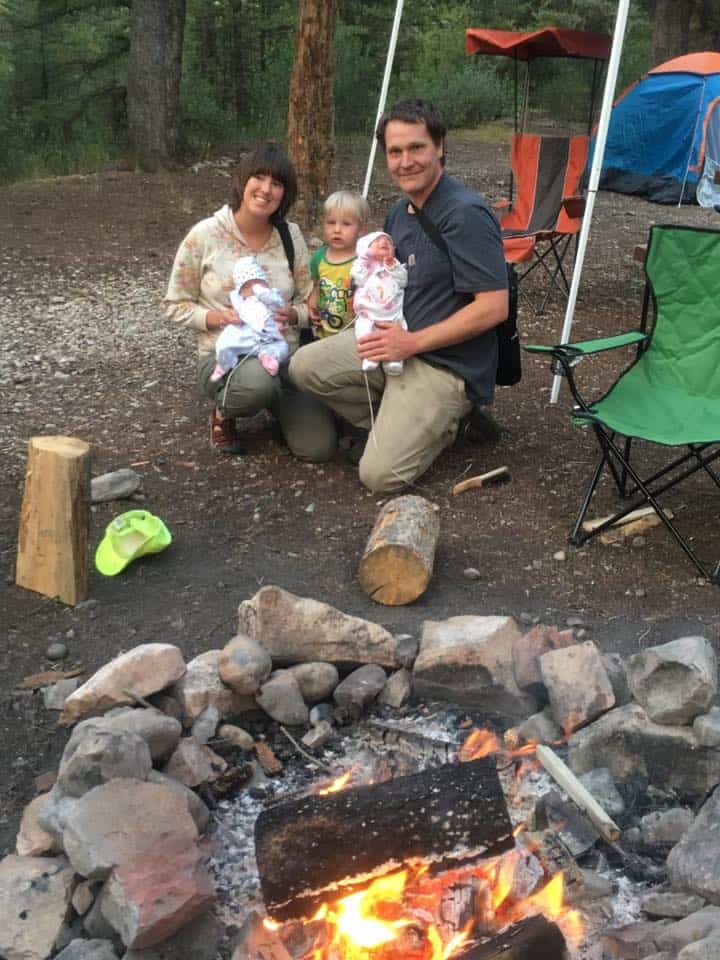 Made a website
Surprisingly enough, I didn't actually start this website to give out camping tips. It was only meant to be a simple "blog" (yes, in the sense that you're thinking, and I thought at first) to write down my experiences after getting a corrective surgery after my twin pregnancy.
However, as I started to write more about what we did, I saw a pattern of what I loved (and readers who came by) seemed to love… all the camping and outdoor stuff!
Well say no more! I started to focus on writing about camping, learned a bit more about how to make this a job, and voila!
This website is now my fulltime job, and I couldn't be happier. I seriously just got two emails today thanking me for the tips I give and it made my whole darn week!!!!
Not only that, but having a camping website as your job is a GREAT excuse to go camping more… you know… got to get content right? ;P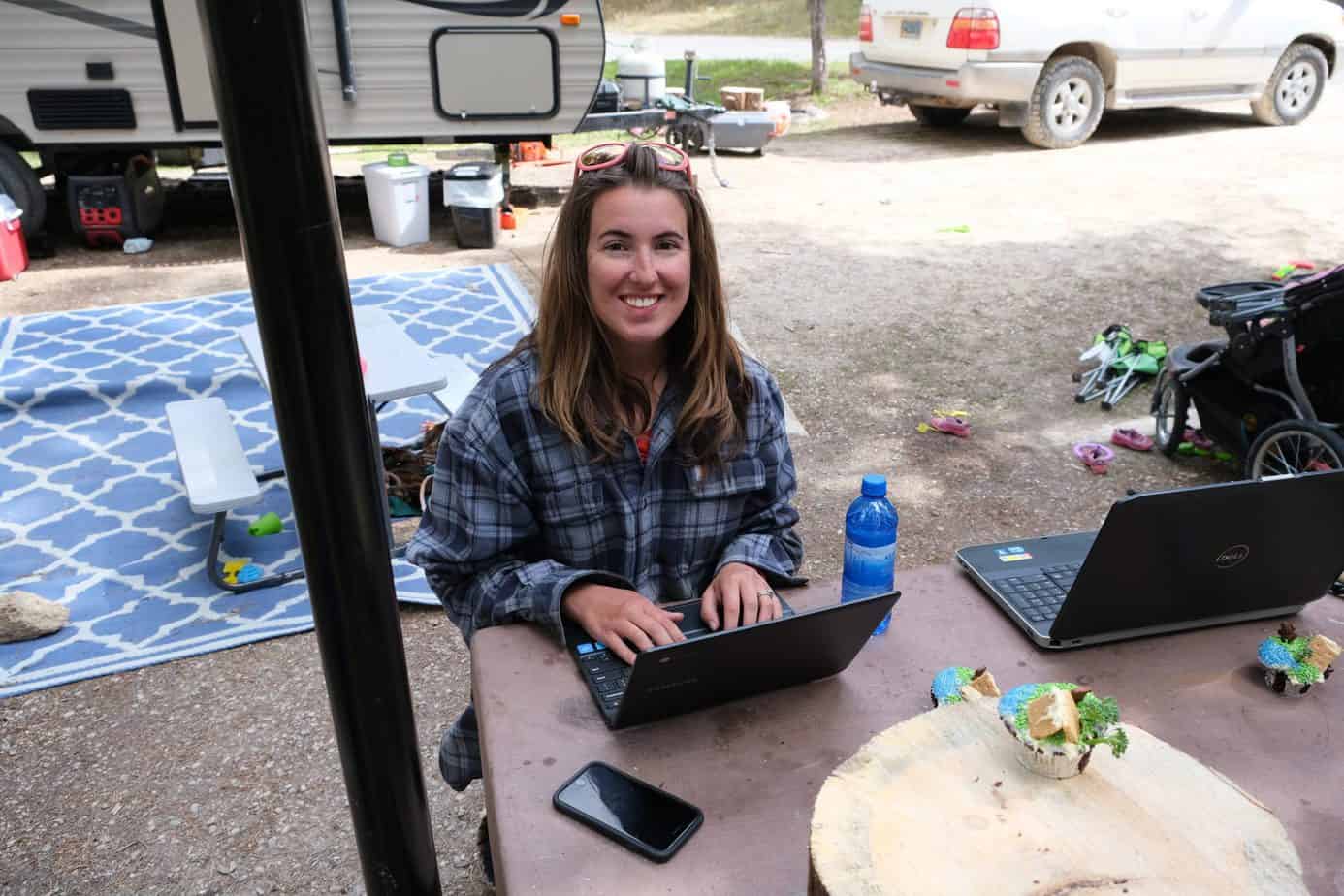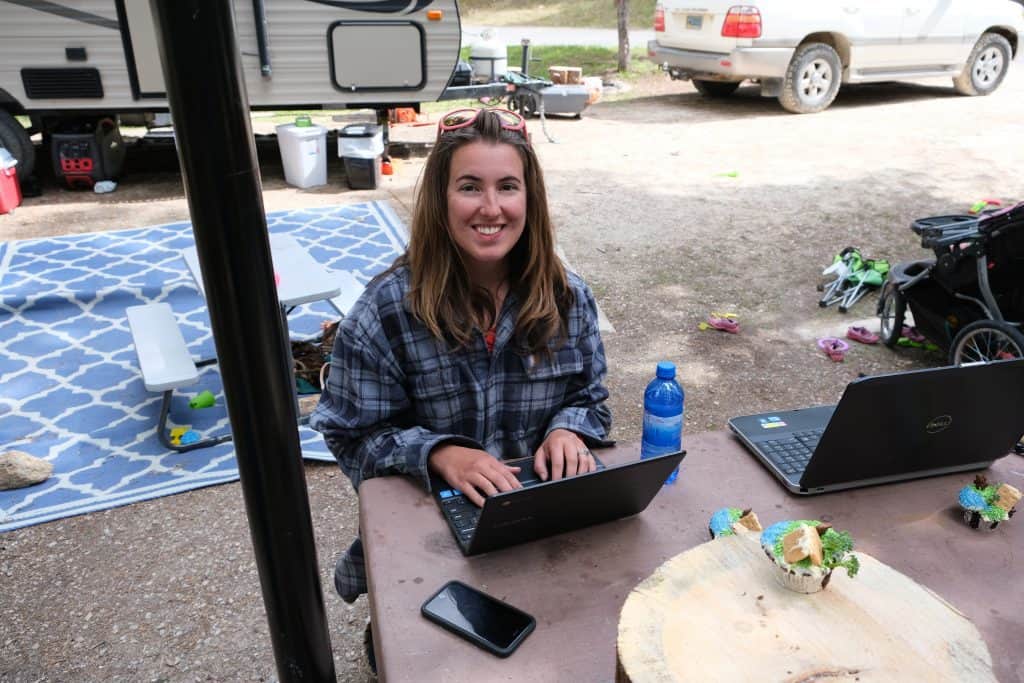 Made some journals
After a couple of years making camping printables and the like, I realized there was a GIANT need – decent camping journals! And by decent I mean something for people who want more than just a black and white work log!
I designed my adult camping journal, put it on Amazon, and it was the #1 new release in camping when it came out in January of 2020. I tried my best to mine all the facebook RV groups I was in to find what they really wanted, and put it all in a journal!
Then I made one for the kids too – it seemed on Amazon there was not a single journal for camping kids, only ones for kids who go to summer camp!
I'm super excited to grow this area, but as of typing, we are in the middle of the COVID-19 deal, so things are on hold for a bit.
P.S. shameless plug here we go! More info for my adult camping journal is here and my kids camping journal is here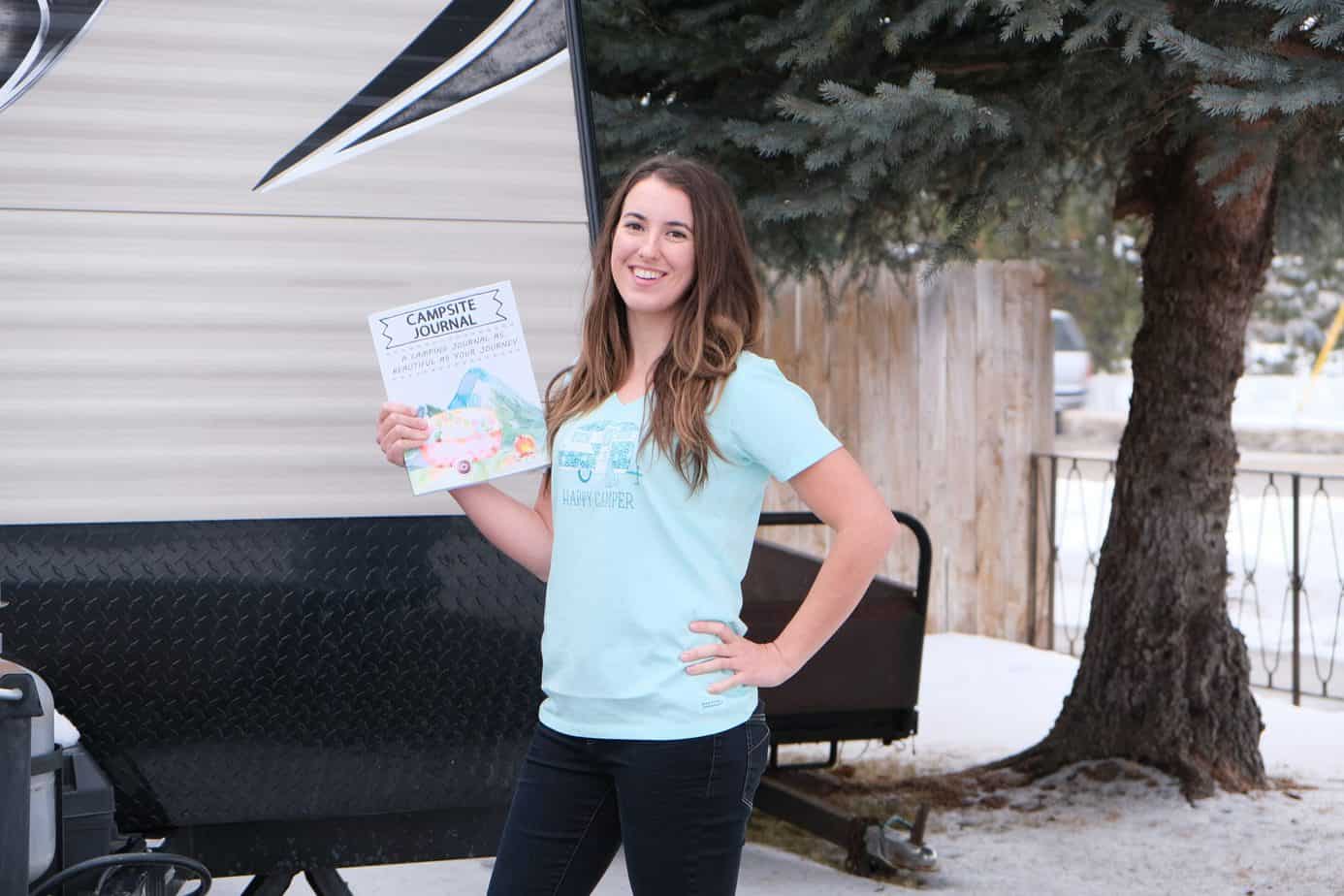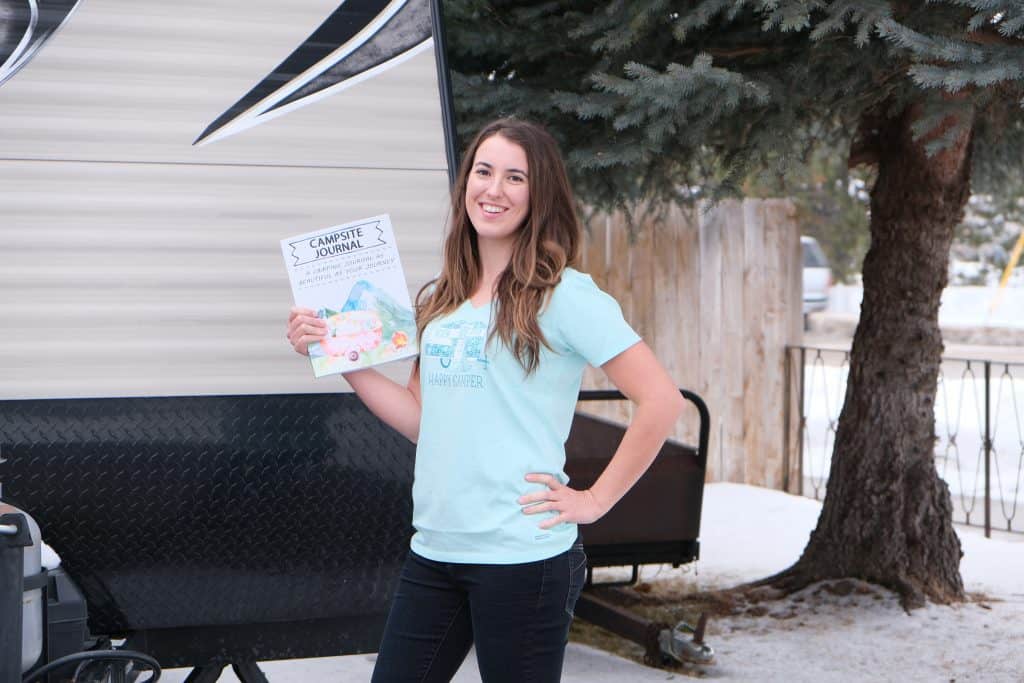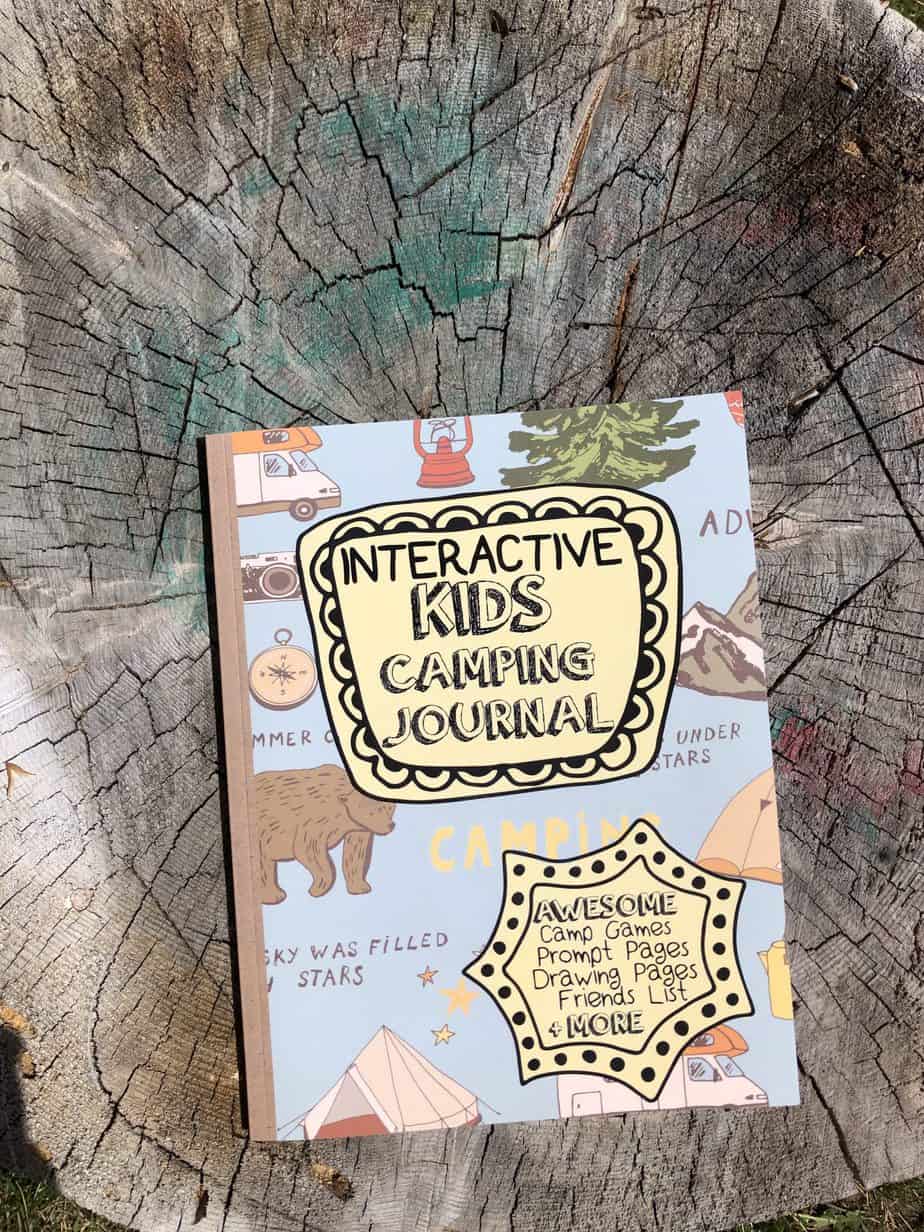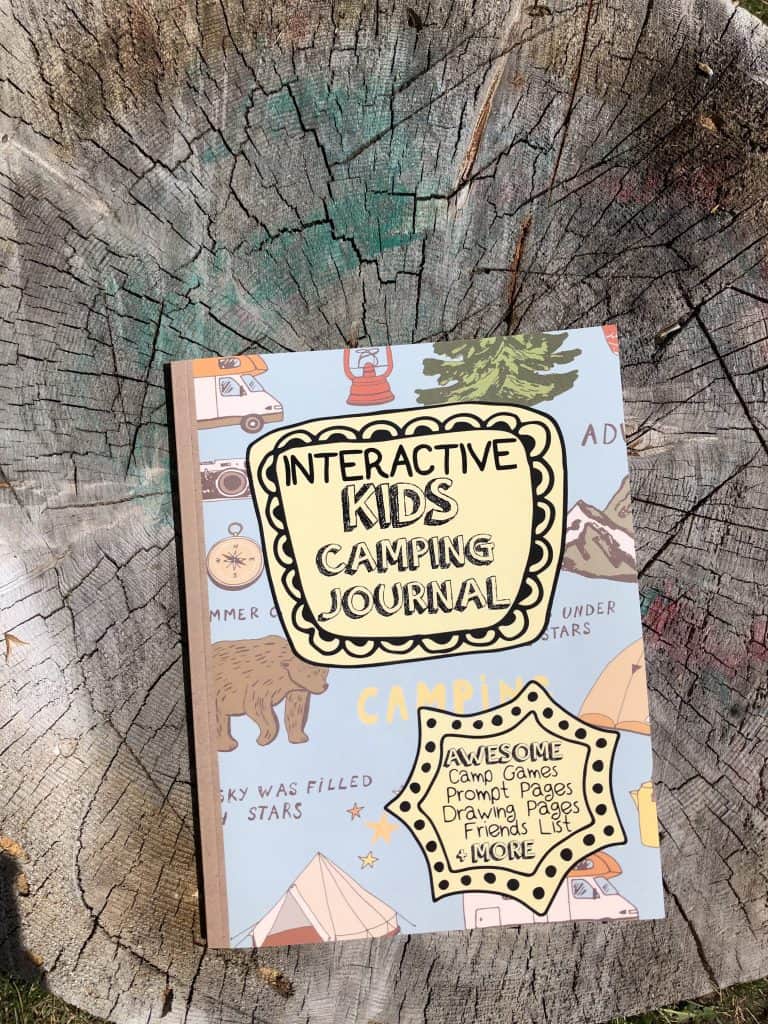 And now…. trying to enjoy every single day and feeling incredibly lucky!
I am so, so thankful for every single one of you who come to my little slice of the internet!
I am beyond stoked that I get to make things that are USEFUL for people! I always wondered how I would help people since I don't have many talents to speak of (well, besides being a hardworker. I'm quite proud and not humble about that!) and would have never even known that I'd be here now!
Writing articles, making fun printables, and having a great excuse to go on more camping adventures with my family…. so thank you!