It's the middle of the night.
You're halfway into an overland trip, way out in the middle of nowhere. It took you 3 hours to find a clear spot to pitch your tent on the ground. Now you're laying on your not-so-comfortable 1/2-inch thick foam pad at 2 AM listening to a coyote sniff around your tent.
I know what you're thinking.
"I shoulda bought a rooftop tent!!!" Because somewhere out there is a fellow overlander sleeping like a baby on top of their Jeep in an overland roof top tent (while you're planning how to defend yourself if the coyote figures out how to work the zipper).
For those of us who want to avoid that uncomfortable situation and actually get a good night's sleep while overlanding or off-road camping, a rooftop tent is a necessity.
So what should you look for when choosing an overlanding roof top tent?
Do you really need one?
And what are some of the best rooftop tents?
Let's have a look.
Oh… and don't forget to check out my other overlanding articles to help with planning your first overland adventures (even if you don't have a rooftop tent yet).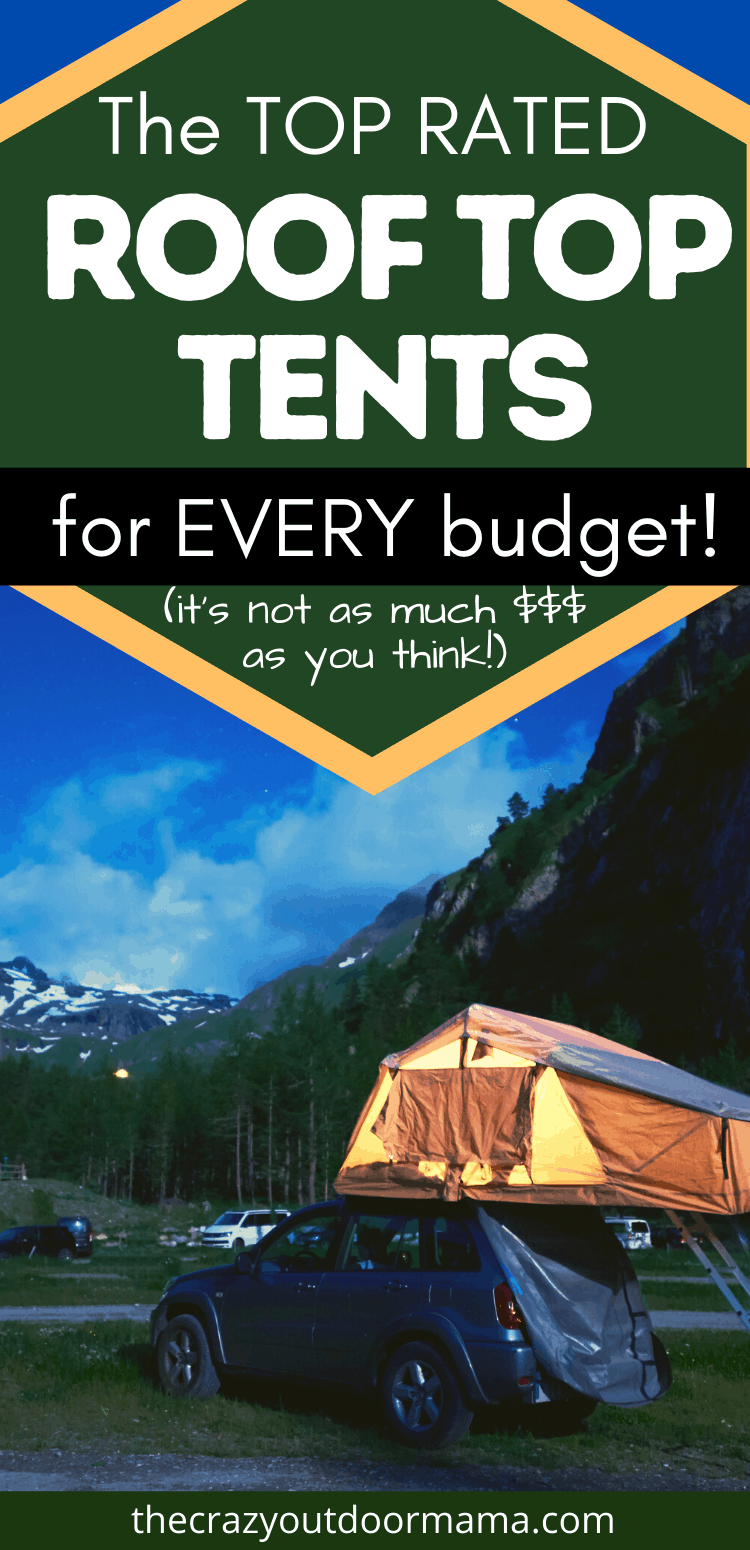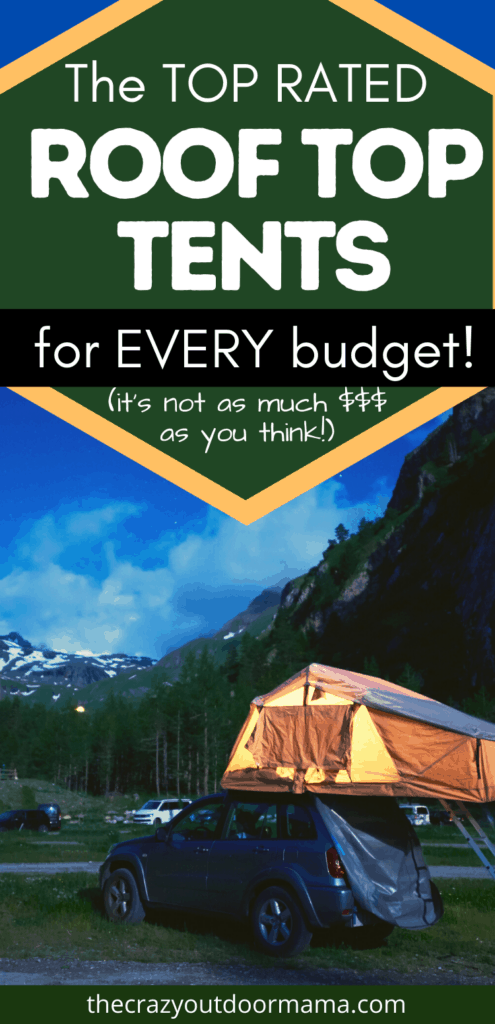 Why rooftop tents? Are they really worth it?
Depending on the kind of camping you're doing, a rooftop tent can be a big advantage or a huge pain in the neck.
If you're staying at a campground for a few days, it'll probably be a pain in the neck. The extra security and ability to camp anywhere aren't as important at a developed campground. An established campground already gives you a certain level of security and it's not hard to find a flat place to pitch a tent.
Plus, if you're staying for a few days, you'll probably want to use your vehicle some. If your tent's on your vehicle's roof rack, that means you'll have to fold it up and then set it up again every day you want to use your vehicle.
But if you're on an overland camping trip, you're away from established campsites and moving from one place to another each night. In that case, a rooftop tent can be a lifesaver! b
Here's why…
–A roof top tent gets you off the ground. No more coyotes tryin' to figure out your tent zipper. No more waking up in the middle of the night to a raccoon casting a grizzly bear-sized shadow on your tent wall that almost scares the crap out of you – literally.
-Fast and easy setup. Just find a spot to park and deploy your tent. There's no need to clear the ground of sticks, rocks, and brush. Most rooftop tents set up in 5 minutes or less, with some popping up in just a few seconds.
-Stay comfy. Once you get your vehicle leveled, you'll instantly have a 100% flat place to sleep (no rocks poking you in the back). The best overlanding rooftop tents even have built-in mattresses.
-Stay cleaner. If it's rained recently, you know how messy it can be to deal with a normal tent. The bottom gets all muddy, then you roll it up and create a big mud roll that's just one big mess! A rooftop tent, on the other hand, is up off the ground and away from the wet grass, mud, and sand.
-It's basically an adult version of a tree fort! Feel like a kid again and remind yourself of when you used to play in your treehouse.
So, what do you think… Are overlanding car top tents worth it?
Sure, you can go overlanding and off-grid camping without them. (Check out my post on the absolute most basic setup you need to start overlanding. Read it here.)
But if you want to stay safe, rest well, and enjoy your overlanding adventures even more… Then absolutely! They are 110% worth it!
So what should you look for when choosing a roof or car top tent? Let's see!
What to Look for When Buying a Rooftop Tent
Here are 3 big things you should keep in mind before purchasing:
Hardshell vs. Softshell
The Weight and Your Car
Sleeping space
Ease of setup
Hardshell vs. Softshell
Softshell tents are usually cheaper and lighter. They're more like a normal tent on a folding platform.
Softshell rooftop tents do have some disadvantages though. They usually aren't as good in bad weather. Plus, they're more likely to get wet or even damaged as you're driving to your destination.
Hardshell tents, on the other hand, are heavier and usually more expensive. But with their plastic or fiberglass shell, they offer more protection during transportation. And hardshell roof top tents, although heavier, usually are faster to set up and require less assembly than a softshell tent.
The Weight and Your Vehicle
First, you'll need to know the total weight of your roof top tent. Then, add the weight of the occupants. (That should be fun!)
Take that figure and compare it against the ratings for your car's roof and roof rack.
Although most vehicle frames are designed to support rollovers (basically supporting the entire weight of the car while upsidedown), it's always good to check just to make sure, especially if you have a smaller sedan or hatchback.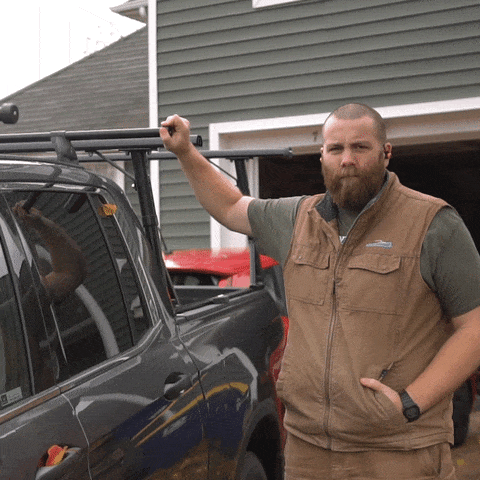 The weak link is your roof rack, so be sure to check your car's owner's manual or the specs of your aftermarket roof rack to make sure it's compatible with rooftop tents.
Then, if the weight of the occupants + tent exceeds that of your car roof or roof rack, then you have two options.
Get a new roof rack.
Convince your traveling partner to ease up on the twinkies before your trip.
Sleeping Space
Most rooftop tents have enough sq ft of interior space to comfortably sleep 2 adults. Some larger tents, like the iKamper Skycamp 2.0, have a king-size sleeping space for 2 adults and 2 kids.
And don't just go by how many people it's advertised as sleeping. I've seen some say they sleep 3-people, but the interior is really only as big as a twin bed.
So be sure to check the specifications to see the interior dimensions once set up and then decide how "cozy" you want to get with your sleeping partner.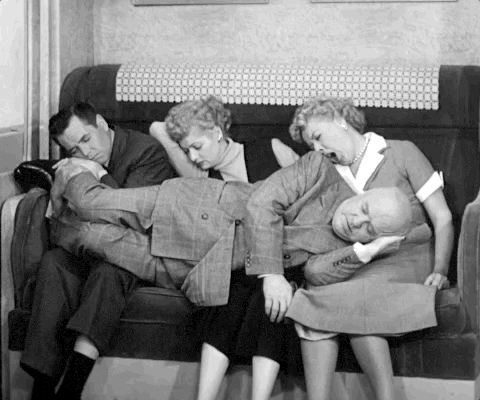 Ease of Set-up
Watch a couple of setup videos to see how easy each tent is to set-up (especially if you're not mechanically inclined).
How many pieces are there to put together?
Is it just a matter of unfolding?
Or do you have to put together a bunch of tent poles, fold out multiple panels, add a rain fly, open window awnings, etc.
Remember…setting up a normal tent is hard enough, let alone when it's 6 feet off the ground.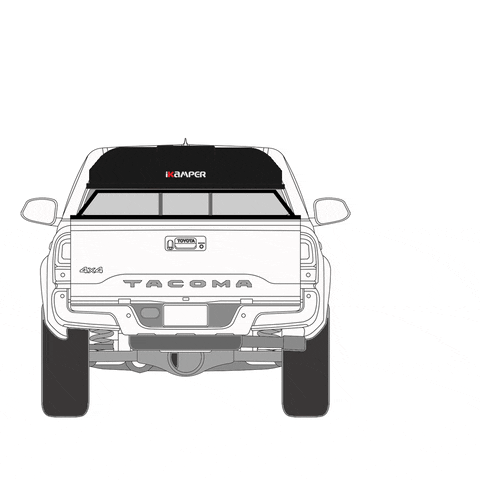 A Few Other Considerations
While looking at rooftop tents, a few other questions you should consider are…
How easy is it to get in and out of?
Does it have enough mesh panels for ventilation?
Does it have enough protection for the weather I plan to camp in, like winter weather?
Are there available add-ons like awnings or annexes I might want to get later?
Will my factory roof rack work or will I need to buy extra crossbars?
How will it affect my gas mileage?
How thick is the mattress?
Now that you know what to look for, here are some of the best rooftop tents you should have on your list.
The Best Overlanding Rooftop Tents (for 2022)
Without further ado… here's a list of some of the best rooftop tents that you should seriously consider, starting with the big kahuna!
Ever sleep in a king-size bed while overlanding?
Pros
Big. It'll fit a couple and two kids
Super-quick setup
Aerodynamic hardshell top
Insulated sides for cold-weather camping
40+ sq ft
Cons
A little pricey (but it's worth it!)
The iKamper Skycamp 2.0 is the updated version of iKamper's original Skycamp roof top tent. It's hard to beat the Skycamp's quality construction, ease of use, and intelligent design.
From the time you put your vehicle in park, you can be ready to crawl in bed in just 60 seconds! Don't believe me? Check out the iKamper setup video here.
Once it's set up, the sleeping area is the size of a king-size mattress! That's right, you've got room to spread out, roll around, or bring the kiddos along.
One of the joys of overland camping is being able to see the stars from remote light-pollution free locations. Enjoy that even more with the iKamper Skycamp 2.0. It's got a sky view window for extra light during the day or stargazing at night.
Learn more about the iKamper Skycamp.
But if you've got a small vehicle or you're just overlanding as a couple, the Skycamp 2.0 might be overkill. I mean, it's a freakin' 7-feet long, so it might look a little ridiculous on your Subaru Crosstrek.
Fortunately, iKamper has a smaller option. In fact, a MINI option.
It literally fits on a Mini.
Pros
Perfect for small cars or short truck beds
Fast setup
Iconic iKamper high-quality construction
Cons
Too small if you're camping with kids
The iKamper Skycamp Mini has a lot of the same features as the Skycamp 2.0, just in a much smaller package.
It's got the same 1-minute setup and take-down that makes overland camping way more convenient! It also has the same premium features as its big brother like:
Comfortable foam mattress
Dual-layer hardshell with quilted insulation
300GSM Poly-Cotton Canvas for unmatched durability and protection from the elements
You get all of that in a package that literally fits on a BMW Mini (Mr. Bean would be proud!) Check out the iKamper Mini video here.
While you're on the iKamper site, don't forget to check out their complete range of innovative overlanding equipment like:
–More rooftop tents and add-ons
–AIOKS all-in-one outdoor kitchen system. (This is like seriously cool! Picture a rolling kitchen. Just grab the box and roll it like a wheeled suitcase to wherever you want to cook. Then it opens up into a table and workspace with a built-in stove. Sweet!)
Best budget rooftop tent
Pros
One of the least expensive roof top tents
Plenty of ventilation
Relatively easy to setup
Cons
Ladder can be a little difficult to work
If you want to give car top tents a try but are on a budget and can't get an iKamper, try the Smittybilt Overlander Tent. There's a gen 2 model available in 2022, but if you're on a budget you can probably find a better deal on one of the original models.
Although it's a softshell rooftop tent, it comes with a waterproof PVC cover that keeps it protected from the elements during transportation. Once you take the cover off, the tent is easy to use and the set-up is a snap (except for the ladder that sometimes clicks into place as you're trying to pull it out and unfold the tent).
There's plenty of space inside for two people and the high-density foam mattress will help you sleep like a baby. This is a great tent for warm weather thanks to all the mesh windows and the removable rain fly that exposes a large mesh area on the top.
Check the current price.
The best of the middle ground.
Pros
Nice balance of cost and durability
Great stargazing roof
Cons
No extras like an awning or vestibule
For a step up from the Smittybilt Overlander, try the Thule Tepui Kukenam. It's big enough to accommodate 2-3 people.
Despite the relatively light weight of 131 pounds, this tent is surprisingly durable with its mold and UV-resistant 600-denier ripstop fabric. Plus, it's got a water-resistant coating to keep you dry in the harshest of weather.
If you're a stargazer, you'll love the huge mesh panel at the top. It's also nice for camping in the hot and humid weather since it allows for plenty of ventilation.
And for those of us who need all our overland camping gear to be "matchy-matchy", it even comes in 2 different colors.
Check the current Thule Tepui Kukenam price.
Low-profile softshell tent
Pros
Low profile for less impact on your gas mileage
Large mesh panels for plenty of ventilation
Lightweight fabric tent canopy
Only weighs 105 pounds
Cons
Only 400 lb weight capacity so if you can your camping parter are…let's say "hefty", it might not be the best choice.
The Thule Tepui Low-Pro 2 is similar to the Kukenam rooftop tent. It's just a little smaller and folds up slimmer for better aerodynamics and less impact on your gas mileage. The Low-Pro 2, once folded up, is only 10 inches tall.
With closed dimensions of 43 x 40 x 10 inches, this is one of Thule's smallest tents. This makes it a nice choice if you're planning on using it on a small SUV or crossover.
Plus, at under $2000, the Low-Pro 2 is a nice budget rooftop tent.
Check the current Thule Tepui Low-Pro 2 price here.
So now that you've seen some of the best overland roof top tents, you still might have a couple of questions rolling around in your head about what to expect.
FAQ About Your New Overlanding Roof Top Tent
These are the top questions people ask.
Are rooftop tents safe from bears?
Rooftop tents weren't just invented so you could show off your new toy as you roll up to your campsite. They were made to help keep people safe from wild animals while camping in the Outback or the African Sahara.
So yeah, most roof top tents are safer than regular tents when it comes to protecting you from curious animals like bears. But…
They still won't protect against stupid decisions. If you're in bear country, you still NEED to seal all your food and anything aromatic (like sunscreen & chapstick) inside a bear can.
If you slather yourself with coconut-scented body cream and sleep with a bag of beef jerky, you're gonna end up with a bear in your rooftop tent.
Are roof top tents comfortable?
When compared to a normal ground tent and sleeping pad, yes, yes & yes!
Most come with high-density foam mattresses built right into the tent. No need to fumble with an air mattress and pump, or sleeping pads that are barely thicker than a piece of lettuce.
The fabric tent canopy of a roof top tent is thicker than a normal tent and made from heavy-duty waterproof canvas. This makes it quieter inside and you don't notice the wind as much as when sleeping inside the thin nylon walls of a regular tent.
In fact, sleeping in a rooftop tent kinda feels more like sleeping in a pop-up camper than sleeping in an actual tent.
Can I use a rooftop tent in bad weather?
Yup. In fact, most rooftop tents, because of their rugged construction, do better in bad weather than normal tents. The heavy-duty waterproof materials and durable supports stand up better to rain, wind, and whatever else nature has to throw at you.
Why are roof top tents so darn expensive?
I see tents online that only cost $40. Why does a rooftop tent have to cost $2,000?
First off, a quality 2-4 person backpacking tent can easily cost $200-$300 and is made from thin fabric, has a few tiny poles, and packs up to the size of a large zucchini.
But a rooftop tent is more than just a tent. It's a sleeping platform, roof rack, high-density foam mattress, ladder, and half a pop-up camper all rolled into one.
I don't have $1,000 to spend. What's a good overland rooftop tent alternative?
In addition to a regular ground tent or just simply sleeping in the back of your vehicle, another good option is a pop-up tent. You might think these are just for kids, but there are some nice "grown-up" versions as well.
They're similar to overland roof top tents in the sense that they're super easy to set up in just a few seconds. Most don't require you to hammer in a bunch of stakes and put tent poles together. Just pull it out of the sleeve and let it pop open.
Here are two good options for pop-up tents.
Get Ready for Your Next Overland Camping Adventure With a New Rooftop Tent
So whether your next overlanding adventure takes you to the mountains of Canada or the Utah deserts, why not give a roof top tent a try?
Before you make the commitment, try renting one or borrowing one from a friend and take it on a weekend trip. But be warned! Once you go rooftop, you don't go back.
But don't worry… Even if you have to settle for a regular ole' ground tent for now, you can still have a blast on your overland camping trips. So whether you have a rooftop tent or not, get out, explore, and have some fun!
Want some more help getting started as an overlander?
Don't miss my other overlanding articles like…
What is Overlanding? Get Ready to Go Overland Camping!
How‌ ‌to‌ ‌Start‌ ‌Overlanding‌ ‌|‌ ‌Overland‌ ‌Camping‌ ‌for‌ ‌Beginners‌
And more COMING SOON!
Latest posts by Stacy Bressler
(see all)