If you're looking for a quick craft for New Years, check out this New Year's Eve shaker craft!
I forgot to go to the Dollar Tree this year and buy all the normal poppers, so instead, I just looked around and whipped this equally noisy and festive guy up!
I love that these are VERY easy to make, so even the young kids can get in on the fun.
How to make a fun noise toy for the new year with kids!
I know we parents love to joke about hiding all the noise toys, but there are a few times I actually don't mind them… and New Years is one of them! Grab some play doh containers and make these easy shakers!
Here we go!
Yield: 1
Fun and cheap New Years' Eve Kids Shaker DIY!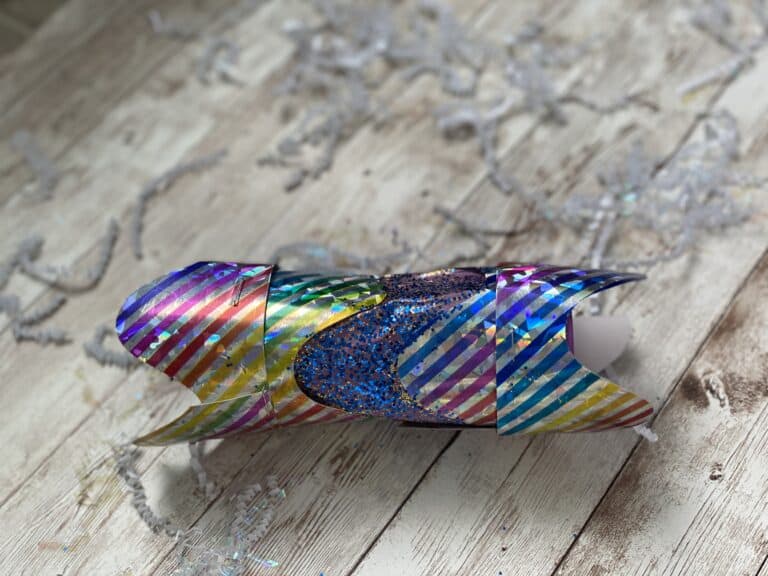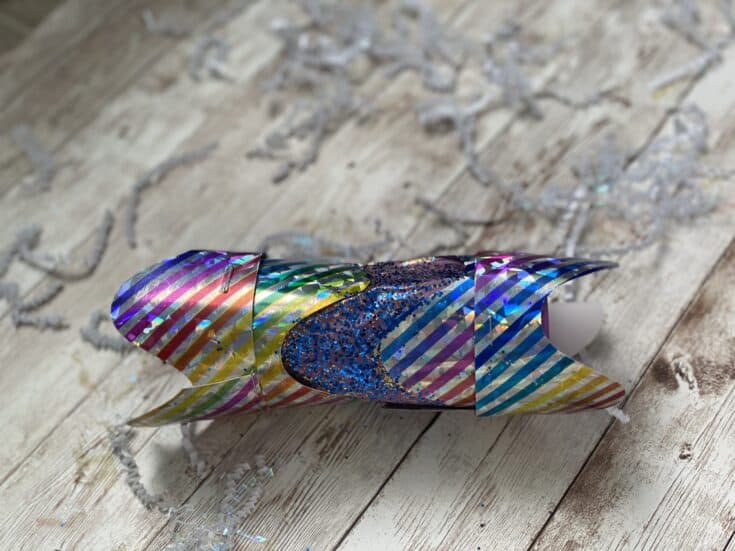 WHip up a 10 minute shaker with what you have on hand and let the kids decorate it!
Materials
2 same size play doh containers
Decoration items (glitter, pretty paper etc)
Tools
Stapler can be helpful if you want to skip glue!
Instructions
Clean out two play doh containers and fill them with the item of your choice. Rice, corn beans and anything hard all work well!
Tape the two containers together (for younger kids, make the lids face each other so the tape covers it, making it unable to swtich out. For older kids, leave the lids on the outside and tape the bottoms together so that they can experiment and change out what's inside!)
Now decorate! I told ya it was easy =)
Notes
If your kids are old enough, it's super fun to pop open the containers and test how different things sound!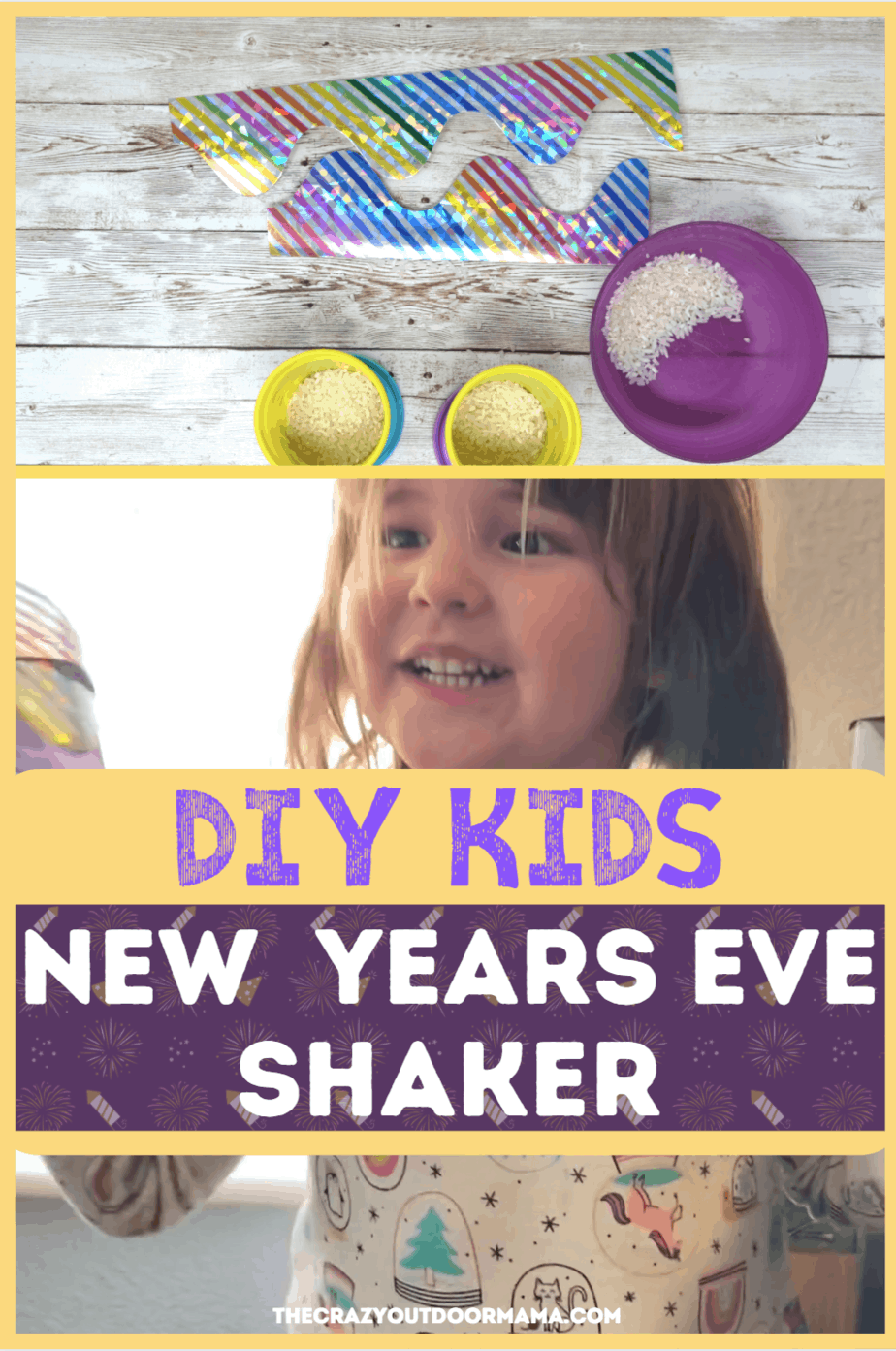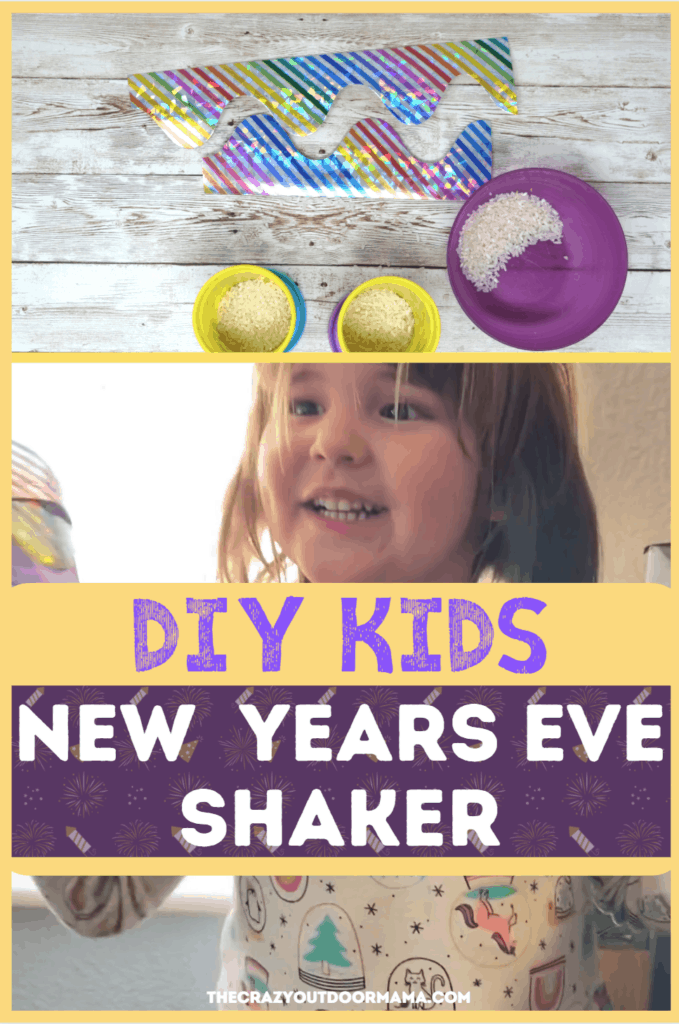 Latest posts by Stacy Bressler
(see all)