What's one of the best ways to "go" on the go? Use your own portable camping toilet! If you're a regular tent camper, RVer, overlander, van liver, or just spend a lot of time on the go in the outdoors, a small portable toilet is a must-have.
While spending time outdoors, it's nice to have a few things that remind you of home — like a comfortable place to take care of business. And with so many unsanitary public campground bathhouses, it's nice to have a backup for both safety and convenience.
But when it comes to portable toilets for camping, there are TONS of options. Dry toilets, bucket toilets, self-contained porta-potties, composting toilets, and the list goes on.
So which is the best camping toilet for you and your family? Don't worry, you'll find it here on this list.
Let's take a quick look at
Why portable toilets are worth having
Get the basics on several different types of camping toilets
Look at 13 of the best portable toilets for a variety of situations and uses.
Let's get started!
I am an Amazon Associate – that means I receive a commission should you purchase anything through my links. More information can be found here
Why Use a Porta Potty While Camping?
So why do you need a portable toilet anyway? Well, they come in handy in a lot of different situations.
When you're camping in an area where you have to pack out all your waste: Some areas require you to pack out all your waste. Yup, that's right… ALL of it. In that case, having a portable camping toilet will make gathering your waste waaaay easier.
As a less expensive alternative to other RV, van, and camper toilets: Camping toilets can get really expensive. Drop $1,000+ on a cassette toilet for your RV and it feels like you're quite literally flushing money down the commode. A less expensive portable toilet for camping can help you get your "business" done for a lot less money.
Easier to dispose of waste: If you plan on staying in your RV in the same place for more than a few days without a sewage hookup, you'll need to empty your RV's waste tank. You could physically drive the RV to the dumping station or deal with a honey wagon. Some prefer just to use a portable toilet. When it's full, it's easier to grab the small waste tank and head to the bathroom or dumping station.
If you just can't get used to campground bathrooms or squatting in the woods: Some of us have a hard time, shall we say… "relaxing" 🤔😏 in a crowded campground bathhouse or while squatting over a hole in the woods. Having your own portable toilet gives you a little more comfort and freedom to do what you need to do.
As a backup toilet at home: Imagine you lose power and water for a few days. Where are you going to "go" if you can't flush your normal toilet? But if you have a backup camping toilet, you'll have a way to safely collect and dispose of your waste.
Types of Portable Camping Toilets
There are tons of different types of camping porta potties and toilets. And names like porta potti, cassette toilet, flush toilet, or camping toilet can sometimes get used interchangeably, even though there are slight differences between many of them.
For this article, I'm just gonna divide them up into 3 basic categories
Portable Bucket Toilets
Flush, Cassette, Dry, and Composting Toilets
Folding Seat Toilets
Portable Bucket Toilets
Bucket toilets are the most basic kind of portable camping toilet. Some are essentially just a standard 5-gallon bucket with a seat and lid that fits on the top. One disadvantage of the standard 5-gallon bucket type is that the seats are small. They can only be as big as the opening of the bucket, which is a good bit smaller than most standard toilets.
Others have a specially shaped bucket and seat that gives you a little more room when taking care of "business". A few come with made-to-fit bags so it's easier to collect your waste. But most will also work with regular trash bags. (Just make sure they're heavy-duty bags!)
TIP! Put cat litter or sawdust in the bottom of the bag to help absorb the liquid and cut down on smells.
Flush, Cassette, Dry, and Composting Toilets
These types of camp toilets are a step up from the bucket toilets. Most will have multiple compartments or tanks to collect the waste. Plus, most are designed to seal the opening to the waste tank between uses to cut down on smells.
Some also have a separate fresh water tank. This lets you flush the top bowl with water to help keep it clean. Depending on the design, some rely on a special powder or bio gel to solidify the waste so it's easier to dispose of in the regular trash.
One of these portable camping toilets is a good choice if you'll be using and storing it in a camper van, RV, or travel trailer.
A composting toilet is different in that it separates the liquids from the solids. The liquids are easier to dispose of and the solids get mixed in with some other organic matter (like sawdust, peat moss, or something like that).
A composting toilet helps limit the amount of solid waste you have to empty. With some composting toilets, you can even go several weeks between emptying the solid waste compartment.
Note! Cassette toilets can also refer to the types of toilets installed permanently in some RVs and travel trailers. In this article, I'm not talking about those, since they're not really portable. Here are some really nice cassette toilets, if you're curious to explore this option!
Folding Seat Toilet
These are another basic type of camping toilet. They're kind of like a bucket toilet, but without the bucket. It's basically just a seat and a bag to collect the waste.
Folding camping toilets are a good choice if you're short on space or will only use it every once in a blue moon. Most fold up to about the size of a briefcase. When it's time to go, just open up the legs, attach a bag, and you've got a place to sit.
If you're on the larger side, be sure to check the weight ratings. The last thing you want is to have one of the legs break while you're sitting on it and then you fall into…(I'll let you finish that yourself 😫😲💩).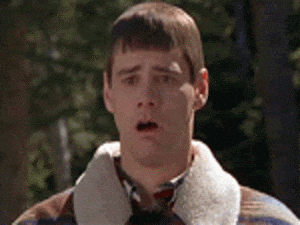 Now that you've got a general overview of the camping porta potty options, here are the top choices for ways to "take care of business" on the go!
*Don't miss the buyer's guide at the end with a few more things you should keep in mind when choosing your portable camping toilet.
13 Best Camping Toilets for RVing, Tenting, and Van Living
Of these 13 portable toilet options, here are three that should be at the top of your list.
The king of the portable thrones.
Pros:
Easy to use
Large 5.5 gallon capacity
Practical features like level indicators and toilet paper roll holder
Cons:
Can get heavy and difficult to carry when it's full
Some have had problems with the electric pump breaking
If you'd prefer a portable camping toilet that's more than just a bucket and a bag, the Thetford Porta Potti Curve should be your top choice. It's the Luggable Loo's pretty and sophisticated cousin with its sleek design and practical features.
It has a comfortable seat and seat height so you can almost forget you're not at home on your regular toilet. The 5.5-gallon waste tank is larger than most so you won't have to make as many trips to the bathhouse or dump station. Just keep in mind, it will get a little heavy as it gets full.
Although this portable toilet has a battery-powered electric pump to help clean out the bowl, if you don't use it, you'll be able to conserve fresh water and go longer between emptying the holding tank.
If you're van-living or using this in a small RV, you'll appreciate how the tight seal creates a leak-proof and odorless design that keeps bad smells where they should be. Plus, it even comes with a mounting kit so it'll stay secure while you're on the road. Believe me…you don't want a half-full porta-potty rolling around your camper.
Check the current price here. 
A simple, no-frills way to answer nature's call.
Pros:
Simple design is easy to use
Works with most standard garbage bags
Lid can fit on most 5-gallon buckets
Cheap
Cons:
At the end of the day, it's just a bucket with a toilet seat.
The loveable Luggable Loo. Go ahead, admit it…you love the name 🤣. The Luggable Loo truly is "luggable". It's lightweight, has a handle for easy carrying (as long as the seat's not on top), and is a simple way to take care of business. If you're a no-frills kinda camper, this is a good choice.
Take it from everybody who has ever used bucket-style portable camping toilets…use a bag. If you're cheap, just use a heavy-duty garbage bag. As mentioned in a previous section, add some sawdust or cat litter to help absorb the liquids. It'll cut down on smells and make it sooooo much easier to dispose of.
For some extra peace of mind, go with Reliance brand Double Doodie waste bags. (Man! Whoever's coming up with the names for their products are really hitting some home runs😂😂) They have an inner bag to collect waste and an outer bag that's leak-proof and puncture-resistant (2 very important words when it comes to bags of 💩). Plus, the inner bag has some bio gel to cut down on smells and solidify the waste.
Check the current Luggable Loo price here. 
Everything you need to poop in peace
Pros:
Comes with folding toilet, tent, carry case, and waste kits
Easy to carry everything together
Privacy tent can double as a changing room
Cons:
Can be a little pricey since there are cheaper privacy tent options if bought separately
If you're looking for a camping porta potty that gives you some privacy in addition to a place to go, the Cleanwaste Go Anywhere Toilet System is a nice pick. Yes, technically you can get each of the individual items by themselves (privacy tent, foldable toilet, waste kits, carrying bag), but it's nice to have a portable bathroom system that works and packs together. It's easy to transport and easy to store.
If you're in a crowded area like a multi-day outdoor festival, or the pit toilets at the rustic campground are a little too rustic, this system is a nice option. Even if you don't need to use the portable toilet, you can still use the tent for some privacy while changing or showering.
Just like the Luggable Loo, you can use regular garbage bags or you can get the Go Anywhere Toilet Kit Bags that are more durable and come preloaded with Pooh-Powder.
One word of advice! If it's nighttime and you bring your lantern in the privacy tent with you, anyone outside the tent will see your silhouette. 😲 It's one of those things you probably wouldn't think about until you come out and find your kids laughing and your significant other with a silly smirk on their face.
So there are three of the best portable camping toilets that'll give you a place to go almost anywhere. But they're not the only ones.
Here are a few more of the best portable toilets that'll work depending on your needs and circumstances. One of these could be your #1 for #2 😋.
3 Best Portable Bucket Toilets for Camping
A step up from the Luggable Loo
Pros:
Better seat than standard bucket toilets
Space for carrying toilet paper or extra waste bags
350-pound weight limit
Cons:
Small waste bucket, good for 2-3 uses
Lid doesn't lock down
If you want a no-frills portable toilet, but want something more than just a regular bucket with a lid, the Stansport Portable Camp Toilet is the one for you.
It's got a slightly larger and more comfortable toilet seat than most bucket toilets and a higher weight capacity. Most regular bucket toilets are rated at around 200-250 pounds and if you're heavier, the seats can sometimes feel a little flimsy. However, this portable camp toilet feels a little more like a regular toilet seat.
Plus, it's got some handy features you won't find on a regular bucket It's got side handles that make it easier to carry and a storage area so you can keep unused waste bags and toilet paper altogether.
However, if you're looking for a portable toilet for camping that you only have to empty every few days, this is not for you. The waste bucket is not very big at all and will probably only hold 2-3 uses. But if you already like to empty your bucket toilet after every use, then this won't pose a problem for you.
Stansport also sells toilet bags that are compatible with this model as well as a privacy shelter.
Check the current price here. 
Bucket simplicity, large toilet seat comfort
Pros:
Normal size toilet seat makes you feel right at home
Built-in toilet paper holder
300-pound weight limit
Cons:
Don't buy it just because of the carrying bag, the toilet barely fits in it and it almost seems like it will bust the seams.
Finally, a portable bucket toilet with a normal-sized toilet seat. This one is a really nice combination of comfort and simplicity.
It's similar to the previous portable toilet in that it has a removable waste bucket and two-part toilet seat and lid. The waste bucket is a little larger than the Stansport, but still don't expect to go several days without having to empty it.
You can't get any simpler than this
Pros:
Cheap (<$20 at the time of writing)
Use with any standard 5-gallon bucket
Comes with 3 bucket bags
Cons:
Not the most comfortable, but you probably know that already
It's a lid for a bucket. I don't know what else I can say 😆. Get a 5-gallon bucket. Line it with a bag. Pop this baby on top. Sit down and open up youtube.
Those were the simple bucket-style portable toilets. If you're looking for something a little more, shall we say… "sophisticated", here are some of the best flush, cassette, dry, and composting portable camping toilets.
Best Flushing, Cassette, Dry, or Composting Portable Toilets
Simple, budget-friendly, and easy to use
Pros:
Just a little more expensive than some of the bucket options
Available in 2.6 and 5.3-gallon capacities
Manual pumping flush action
Cons:
Check the seals before using, sometimes they are not seated correctly from the factory (it's an easy fix you can do yourself)
Coming in at just a little more than some of the bucket toilets (at the time of writing), this Camco portable toilet is a smart choice. It's got a waste tank that comes in two different sizes as well as a freshwater tank for flushing.
It might not have some of the bells and whistles of the Thetford Curve — like the electric flush pump and the built-in toilet paper holder — but this premium Camco portable toilet does have comfortable seat and three-way manual flush. Basically, the pump flush action rinses the bowl from three different directions to help it stay cleaner. And the easy dumping elbow helps you pour out the waste without any spillage.
Check the current price here. 
You can't get any simpler than this
Pros:
Unique flush system
Level indicator
2.3-gallon fresh water tank
Cons:
The seat is a little smaller than the Camco one
This portable travel toilet is similar to the Camco model. Two features that set it apart are the one-touch flush button and the level indicator.
Use the pump to pressurize the upper freshwater tank. Then when you need to flush, just press the button on the front and it uses the water pressure to flush similar to a portable toilet with an electric pump.
Simple, sturdy, and budget-friendly
Pros:
Only about $100 (at the time of writing)
50+ pumps flushes from the clean water tank
5.3 gallon waste tank
Double seal drain valve to keep nasty smells from getting out
Cons:
Takes some practice to learn how to fully empty the waste tank
Seat is a little small
Source: Amazon.com
The SereneLife portable toilet is a sturdy, no-frills portable camping toilet. It's got a 2-part design similar to the previous 2 portable toilets.
The top has a seat, fresh water tank, and pump flush system that actually works quite well. Then the bottom has the holding tank with a sealing waste valve to keep everything (#1, #2, and smells) where it should be.
Then when it's time to empty the waste container, just undo the clips, take it to the nearest toilet or dump station, swing open the orange pour spout and pour it out.
Check the current price here. 
A top choice if you're going the composting route
Pros:
Solid waste container can go for 1-2 weeks or more without needing to be emptied
Durable design with stainless steel hardware
No need to use weird-smelling chemical powders or treatments
Cons:
As with most composting toilets, it's a little pricey
Need to learn how to use it properly or you'll have more problems
The idea of portable composting toilets is great — separate liquids and solids, create fertilizer for mother nature, cut down on plastic and chemical usage, only empty the solids every few weeks, etc. And when composting toilets work like they're supposed to, they're a more convenient and environmentally friendly portable toilet option.
The Nature's Head portable composting toilet is a top choice. Although it is a somewhat portable toilet, it's durable enough to stand up to long periods of regular use. That makes the Nature's Head a nice choice to add to your camper van, off-grid cabin, or homebuilt camper.
Last but not least, here are some of the best folding portable toilets.
Best Folding Portable Camping Toilets
Small, light, and portable
Pros:
Folds up really small
Easy to transport with the handle
Locking legs and 250-lb weight capacity
Cons:
With just 3 legs it can wobble a little
This is a nice option if you want a portable toilet you can stow behind a truck seat on long road trips or in your camping gear just in case.
Check the current price here.
A hybrid bucket / folding toilet
Pros:
Folds up to less than 3 inches high
Line it with normal 6-8 gallon bags
Sturdy for its small size
Cons:
Only 11 inches tall, less than the 13-14 inches of most portable toilets
If you need a backup or emergency portable toilet for a long road trip or to stow away in your RV, this is a solid choice. It's one of the most compact portable toilet options, yet is still surprisingly sturdy once set up. Use it just like any other bucket-style portable camping toilet.
You did it! You got to the end of the list of the 13 best portable toilets for camping!
Before you go, here are a few quick things you should consider before making your final toilet decision.
4 Things to Consider When Buying a Portable Toilet for Camping
Keep these things in mind so you're sure to get the right portable toilet for camping and not just a load of crap.
How to Dispose of the Waste
Will you be dumping it in a public toilet? A dump station? A garbage bin? The woods?
If you'll be disposing of it in a garbage bin, it's wise to choose a portable toilet that lets you add bio gel or at least something like cat litter. Trying to throw a bag full of liquids in the dumpster is NOT a good idea.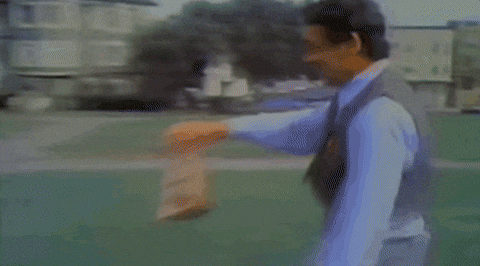 If you're OK dumping the waste tank in the public toilet or dump station, then a porta potty toilet with a removable holding tank and easy pour spout will work.
Overall Size and Capacity
How many people will be using the toilet? And how long do you want to go between dumps? (I mean emptying it… not the other kind)
Most porta potty camping toilets like the Thetford or Camco versions come in 2-5 gallon sizes. The larger tank sizes are heavier to carry when full, but unless you're really short on space, most prefer the larger toilets. First of all, they're taller, so they're easier to sit on. Plus, the extra tank capacity also gives you the freedom to flush with more fresh water to keep the toilet bowl clean.
Odors
If you're planning on using your camping porta potty inside your camper, RV or van, it's best not to get a bucket toilet. Unless you remove the waste after every use, there's just no way to avoid some stinkiness.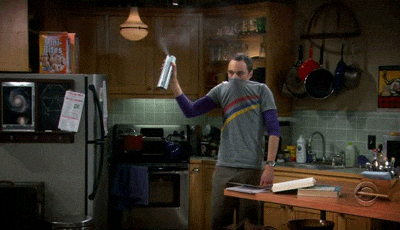 A camping toilet like the Thetford Porta Potti does a much better job of sealing off the waste and keeping bad smells where they should be.
Ease of Use
Do you need a comfortable place to sit down and relax? Or are you ok with roughing it? Pay special attention to the seat sizes. Some of the toilet seats are quite small and can be uncomfortable to use for some.
Confirm how easy it is to remove the holding tank and dump the waste. Although portable camping toilets with separate holding tanks have fewer odors, emptying the tanks can be a little riskier than just tying up a garbage bag with cat litter or bio gel and throwing it in the dumpster.
Which of the Portable Camping Toilets Will Be Your Go-To "Go" On-The-Go?
In the list of the best portable camping toilets, there's something for everyone. If you want the best portable toilet for all kinds of camping situations, why not try the Thetford Porta Potti? It's hard to beat its smart combination of practical features. Or if you're content with something simpler, the Luggable Loo is always a solid choice.
*Don't forget to check out my other RVing, camping, and gear review articles!
Latest posts by Stacy Bressler
(see all)