Whether it's summer camp, the family camp trip, or just something fun to do as a family, these camping selfie and emoji scavenger hunts are sure to change up the "traditional" camping scavenger hunt!
We all know kids get to a certain age where cutesty things aren't cool, so I thought I'd make a "cooler" scavenger hunt to try out at your next campground!
Don't forget to check out my full guide that includes 27 Camping Activities Your Teen WANTS to Do if you're trying to brainstorm things to do together this summer!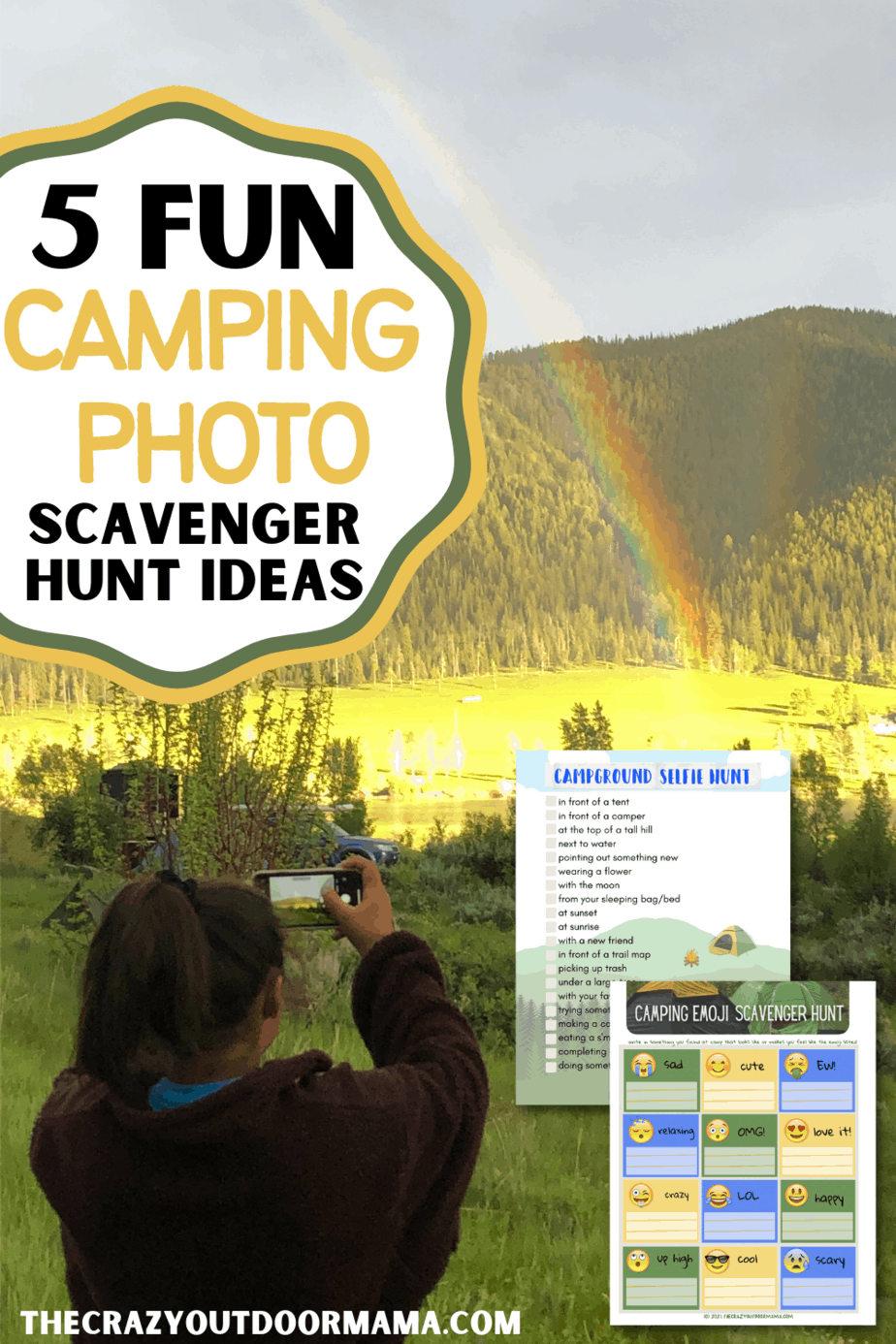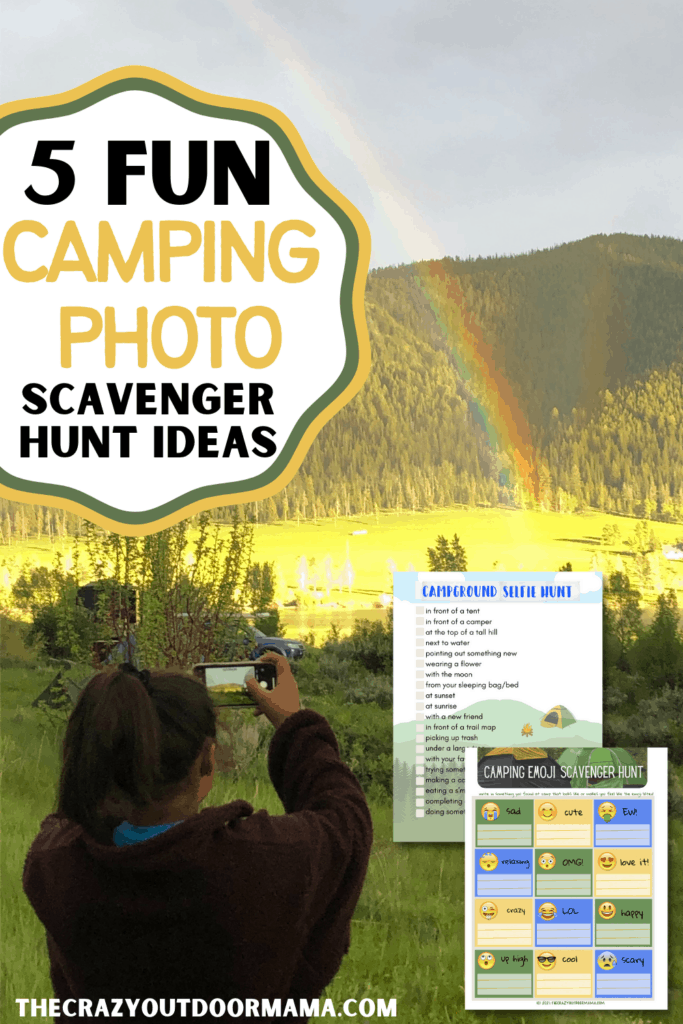 Camping Selfies Photo Scavenger Hunt (Perfect for Teens or Summer Camp!)
By this time, you probably know technology has advanced since we were kids, and that now almost every teen has a phone. Alot of people like to make a "no tech" rule or something, but I do think it's possible to merge the two in a fun way!
This selfie challenge is just that – you can even further modify it by having it be a competition such as silliest faces, most beautiful shots, etc.
Don't forget to keep scrolling to download these scavenger hunts!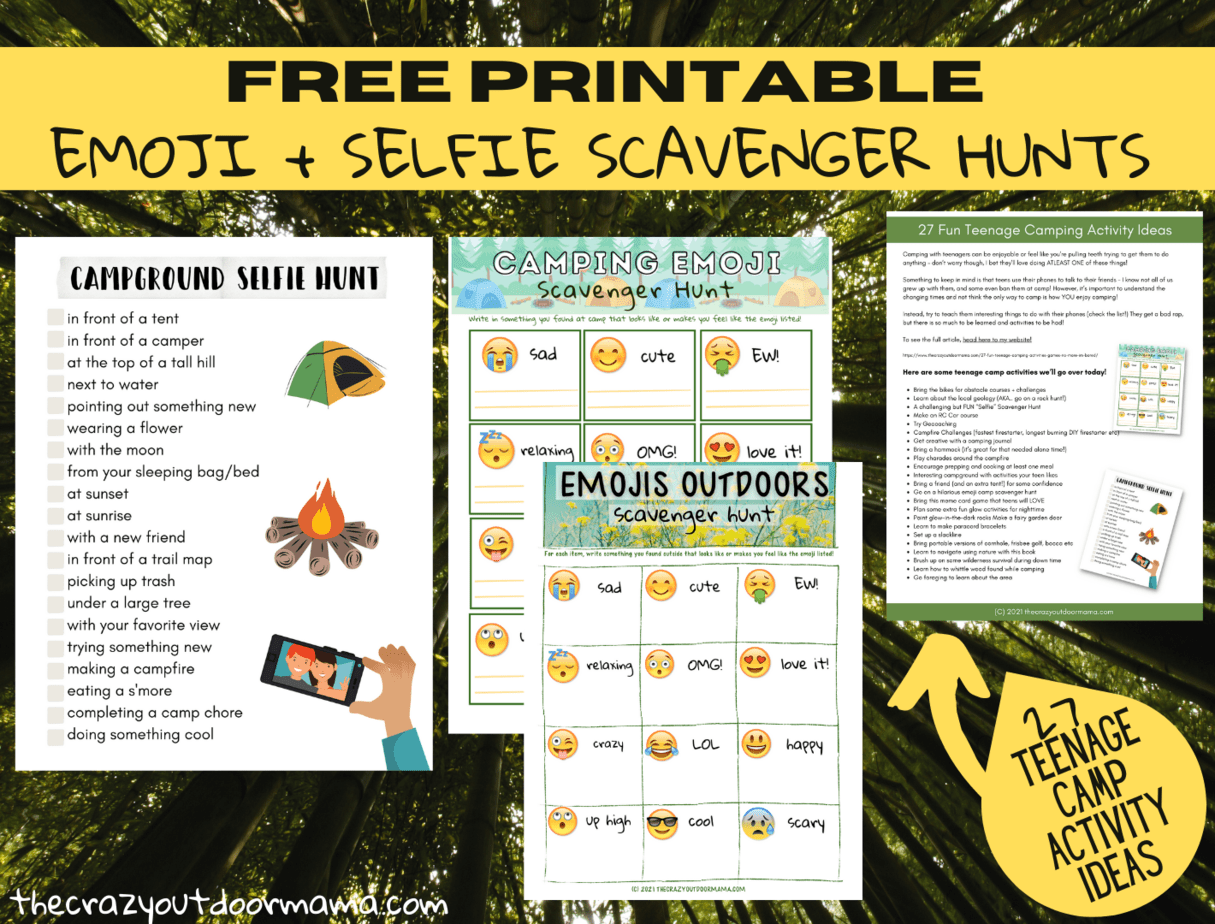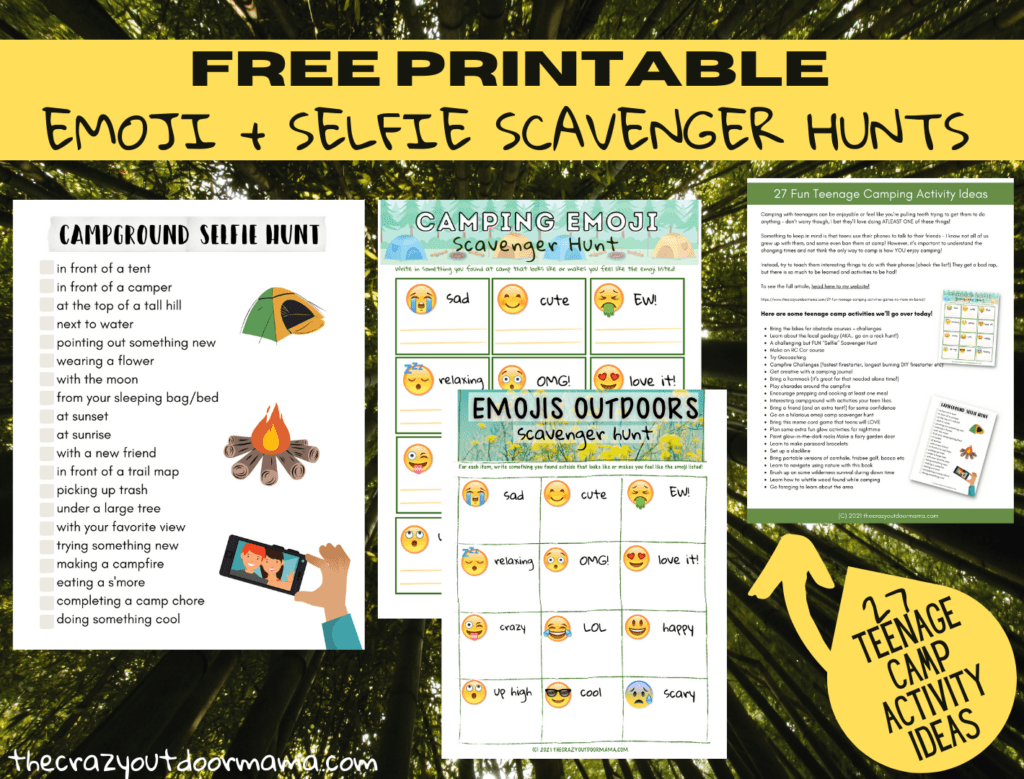 Here are some fun camp themed things your tweens and teens will love to find and photo!
Feel free to copy and paste for your personal use – I do offer a free and premium versions, but I also know that some people really like to personalize this list!
☐ in front of a tent
☐ in front of a camper
☐ at the top of a tall hill
☐ next to water
☐ pointing out something new
☐ wearing a flower
☐ with the moon
☐ from your sleeping bag/bed
☐ at sunset
☐ at sunrise
☐ with a new friend
☐ in front of a trail map
☐ picking up trash
☐ under a large tree
☐ with your favorite view
☐ trying something new
☐ making a campfire
☐ eating a s'more
☐ completing a camp chore
☐ doing something cool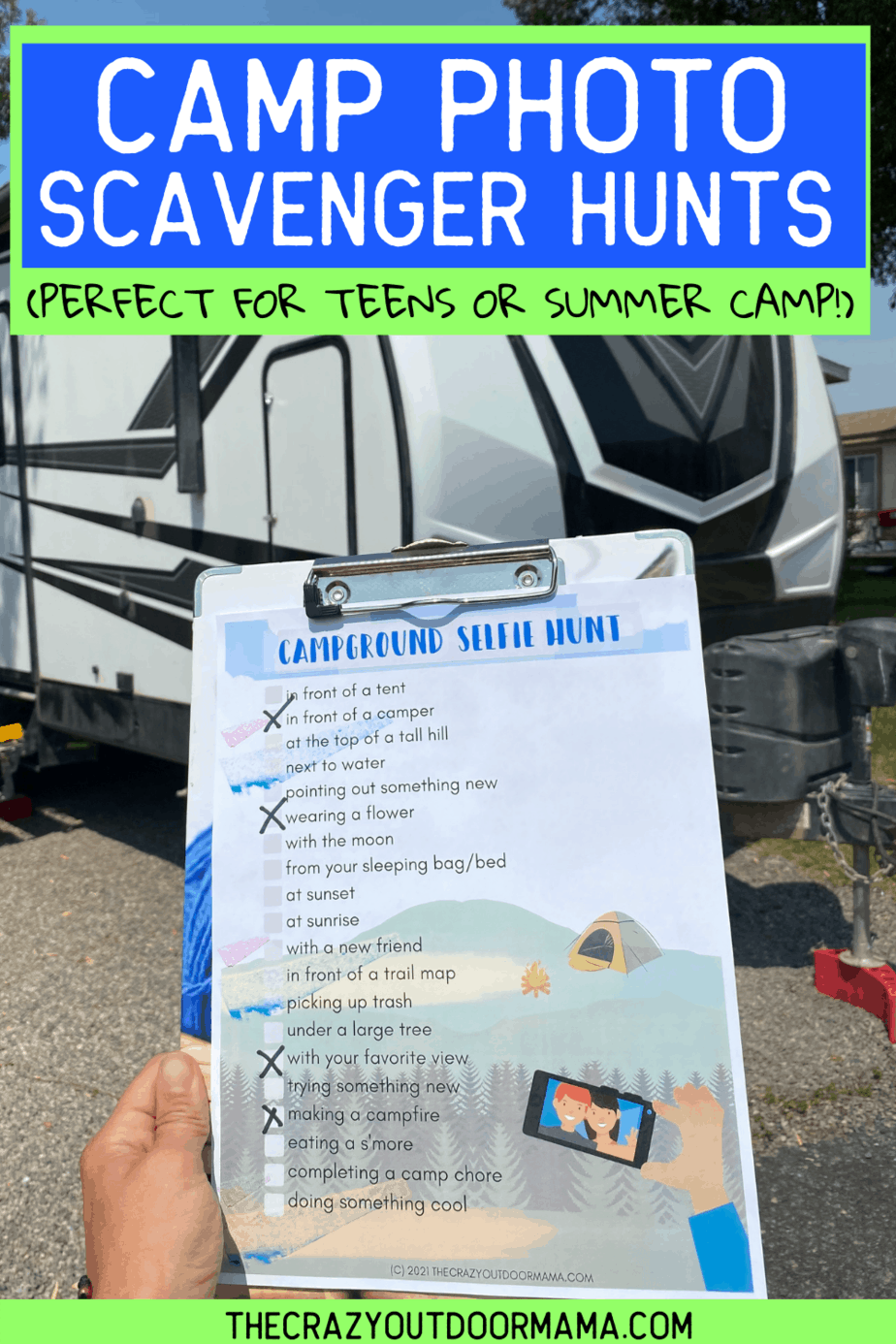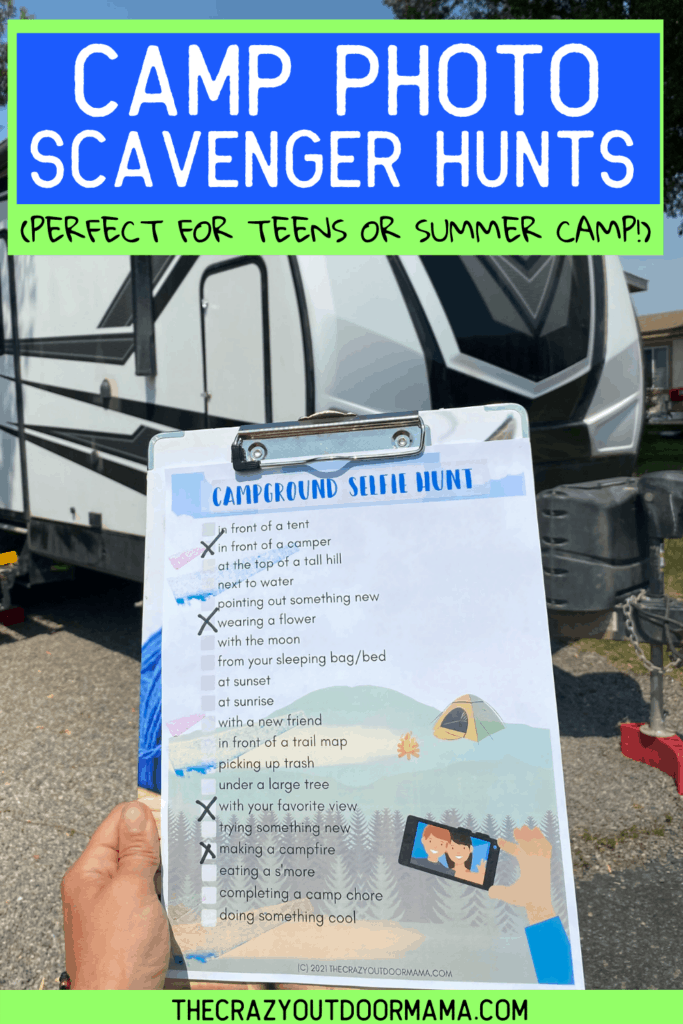 Some really cool location based camp selfies might include
Here are some you can add to your own DIY photo scavenger hunt list if you know where you're going to camp. Below that is the free version you can download and what it includes (that might be enough without needing to DIY it!)
☐ in front of a wave
☐ with the tallest pine tree you can find
☐ smallest cactus
☐ prettiest shell
☐ most unique rock
☐ campfire at night shot
☐ fall trees
☐ largest pinecone
☐ biggest flower
☐ feather
☐ cool rock formation
☐ in a cave
☐ at the top of a hill/mountain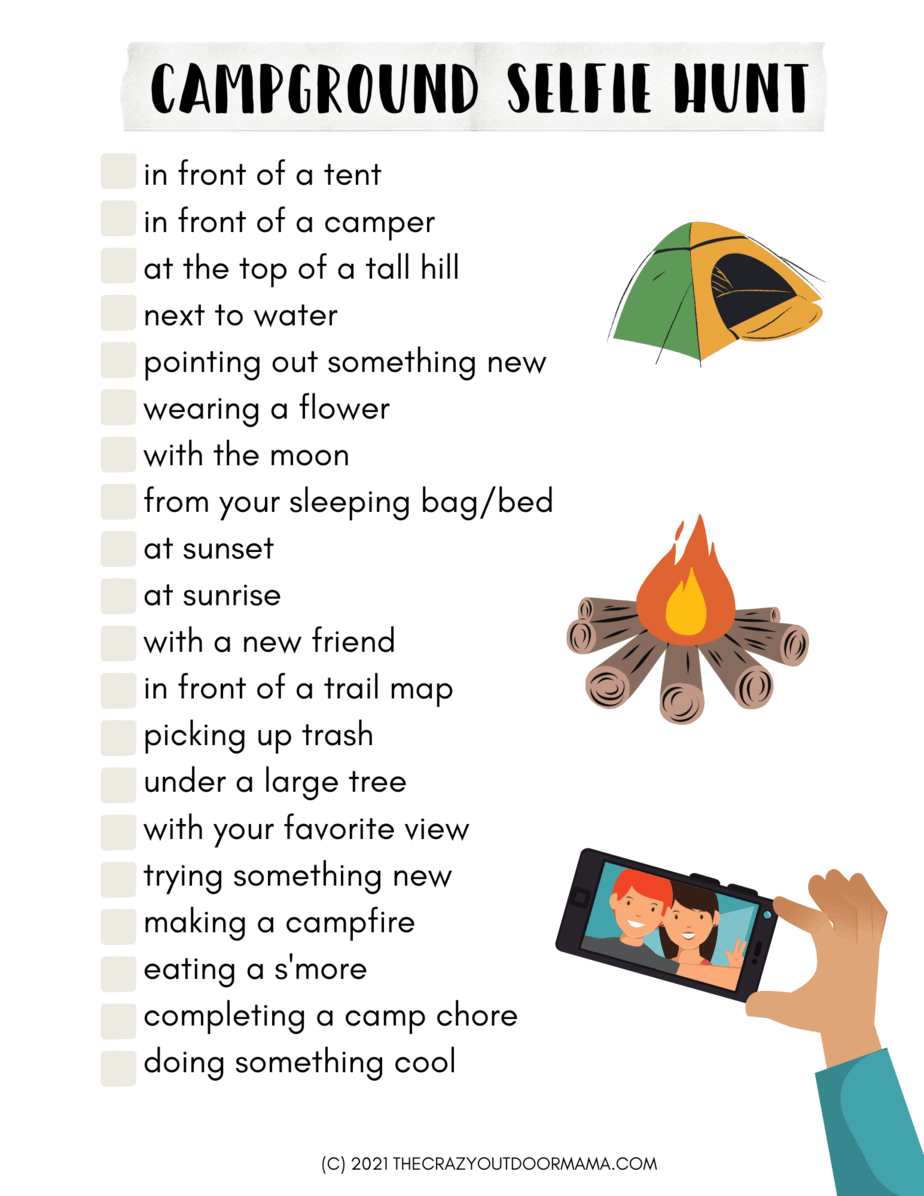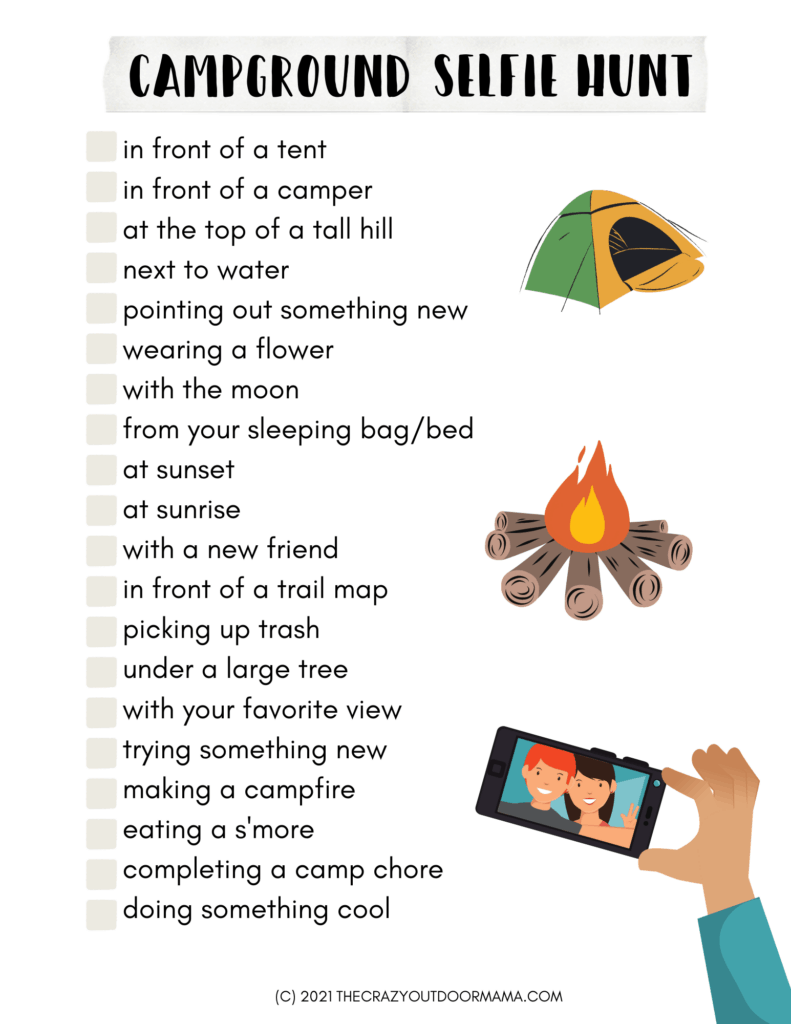 Emojis Outdoors and Emojis Camping Scavenger Hunt!
Emojis are everywhere… and they're pretty darn cute! It's become a way of adding emotion to just the written word, and again, I'm all about embracing technology and changing times!
This camp scavenger hunt can be used a couple of ways
Photo version – For each category, challenge the kids to take a picture that, to them, represents the emoji shown! A short description to remember it later can be written on the actual scavenger hunt paper
Selfie version – Take a selfie that matches the mood of each emoji. The faces they make are almost meme worthy alot of times, especially if they coordinate it with a super funny thing that happened to them at camp. IE, the "EW" emoji could be a selfie in front of the backed up black water tank LOL
No phone version – Don't worry, phones aren't NEEDED for this! Just writing in what made them feel like the emoji is fun too! There is a blank and lined version of the scavenger hunt =)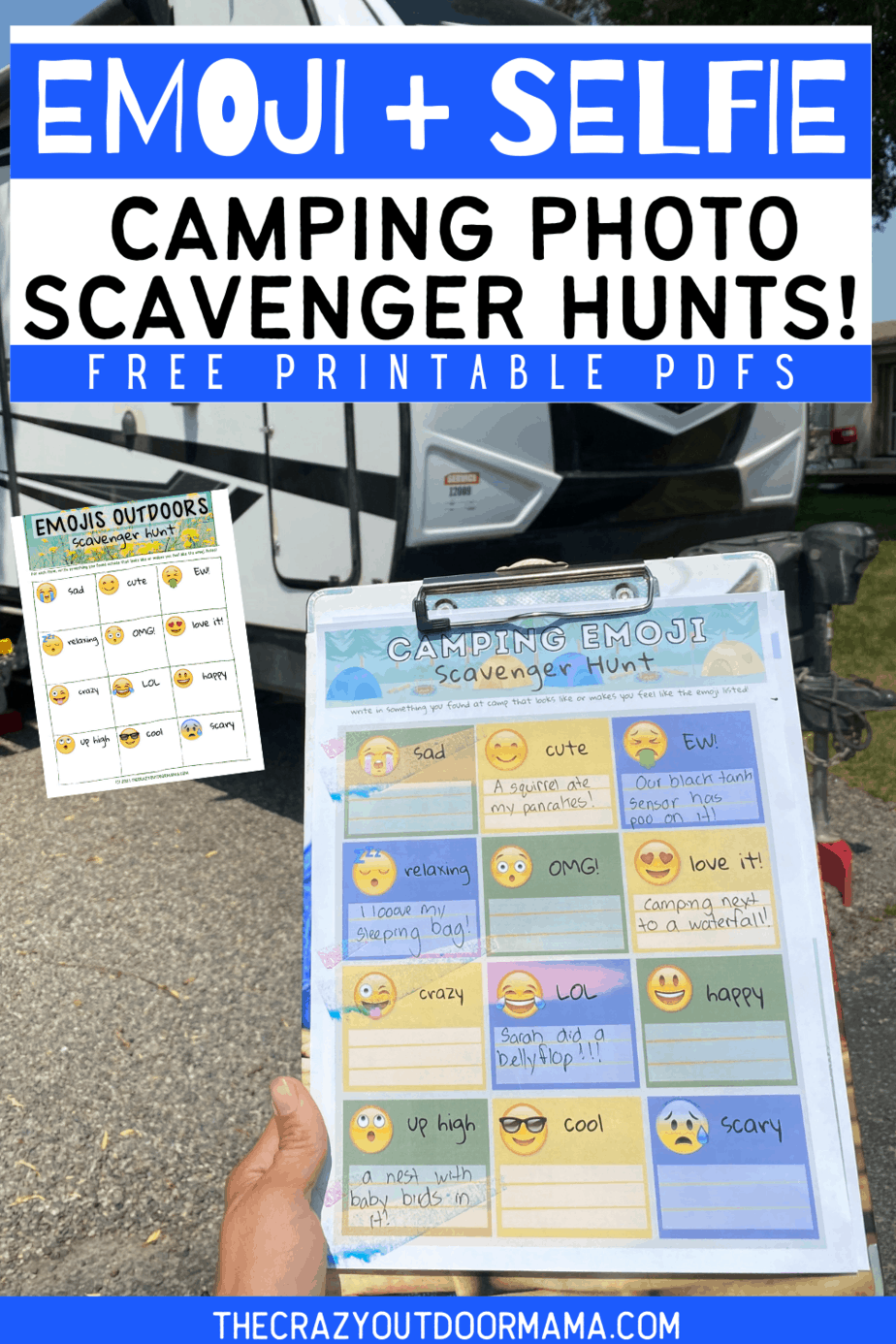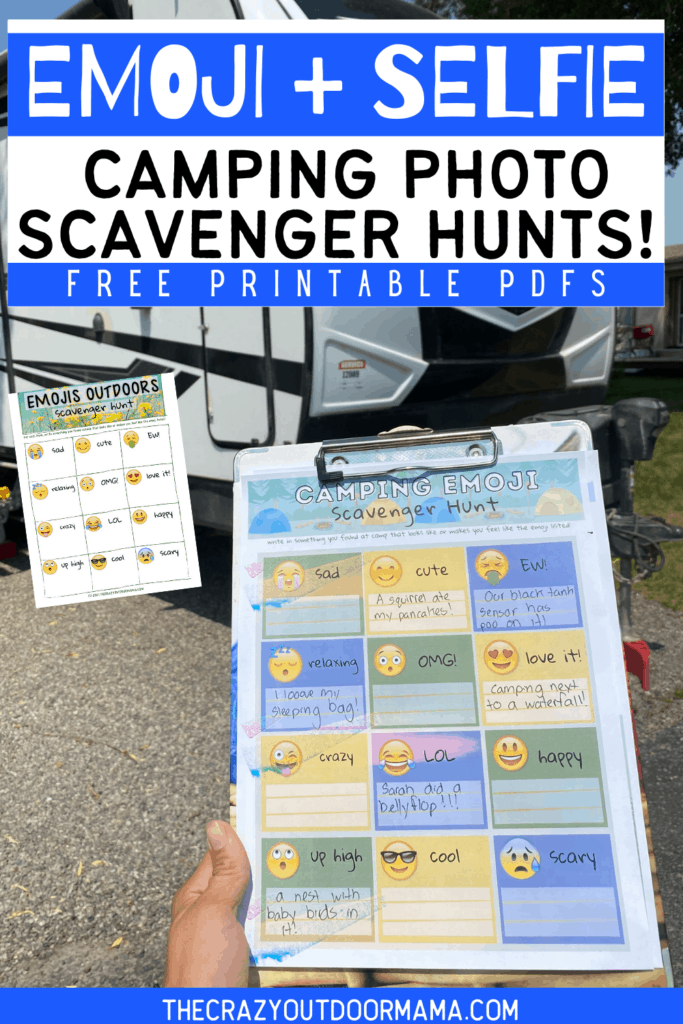 Download your own fun set and enjoy some smiles next camp trip!
I have a free set you can download here (it also includes an activity bank I pull from when camping with teenagers!)
Check out my Etsy for the full color version (that also includes the free ones!) if you prefer the pop of color or would rather not give out your email. No hard feelings =P
Here are some more activities to keep kids from getting bored while camping!
Latest posts by Stacy Bressler
(see all)