Noisy RV generators can quickly make a quiet, serene spot in the outdoors sound like a loud construction site. Save yourself (and your camping neighbors) the headache and get one of these quiet generators for your RV.
Some of these quiet RV generators are small, light, and perfect for powering your lights, devices, and small appliances. Others are a bit larger and able to power a moderately sized RV or travel trailer—including A/C units and refrigerators. Some of these RV generators are even 100% silent!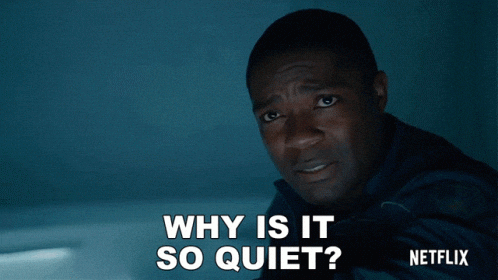 Let's get right to the list of the quietest generators for RV camping. Oh, and don't miss the frequently asked questions and buyer's guide at the end of the article to make sure you're making the right choice!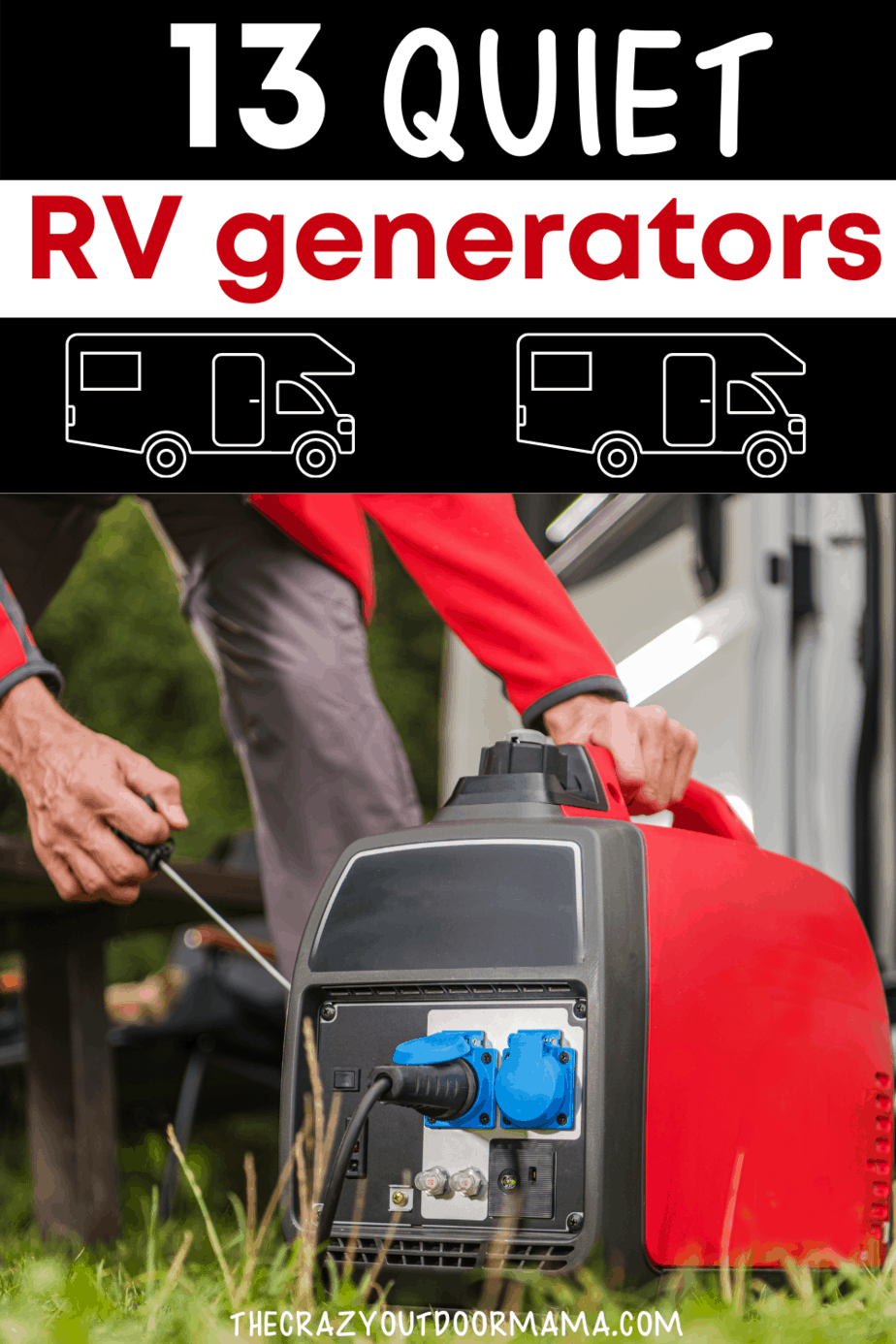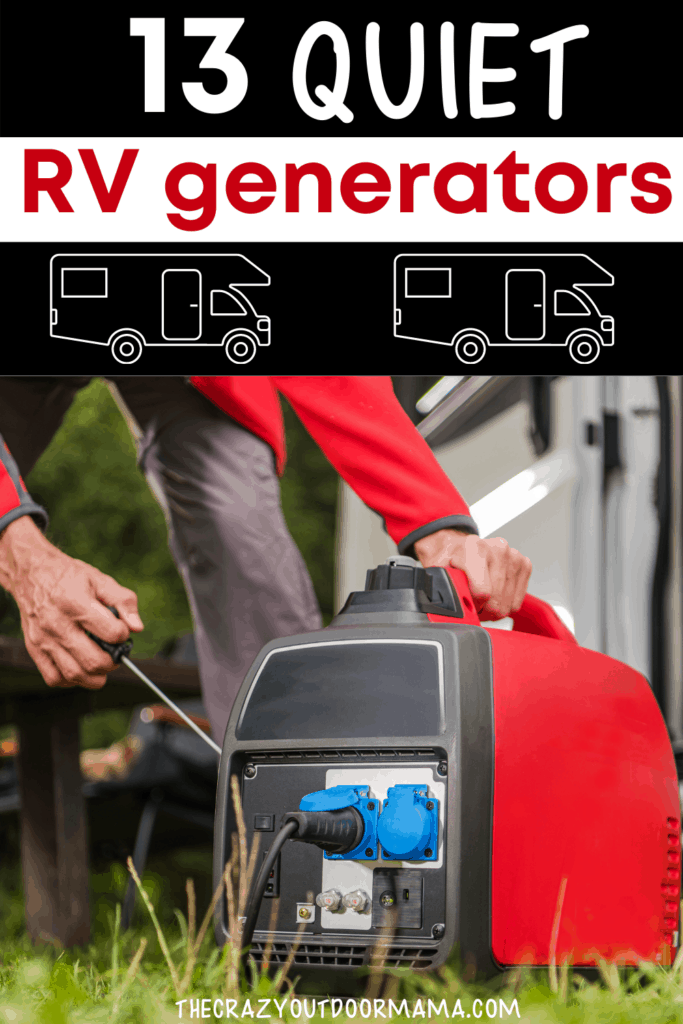 Top 13 Quiet (and even silent!) RV and Travel Trailer Generators for Camping
Important! These quiet generators are not ranked from best to worst, quietest to loudest, or prettiest to ugliest 😝. The right RV generator for you and your camping needs will depend on what you need to power, your budget, and even what you consider to be quiet. (That's why I suggest checking out the buyer's guide if you're unsure about what you're looking for.)
Source: Amazon.com
Output Wattage: 3000w
Weight: 144 pounds
Noise Level: 49 to 58dB (About the same noise level as when you take a deep breath and calmly but firmly tell your mother-in-law, "No, I don't need any help cleaning my house." 🤨🤨🤨)
What It Can Power: Most RV A/C units up to 13,500 BTU, common appliances like TV, refrigerator, microwave, blender. 
Runtime: Up to 20 hours with its 3.4-gallon tank capacity depending on the load
Honda inverter generators have an excellent reputation for quality, reliability, efficiency, and smart design features. Unfortunately, all those good things come with a higher price tag. But if you're a regular camper who is looking for a quality portable inverter generator that will last a long time, you can't go wrong with a Honda.
The EU3000IS is a popular choice as a quiet generator for RVs. It's got a really nice balance of power, noise reduction, and portability.
This portable inverter generator is about as big as a medium-sized cooler (22"x26"x18") and weighs about 150 pounds. You'll definitely need some help getting this thing out of your truck or RV (unless you've been hitting the gym recently😋).
It's got an electric start so you won't throw your shoulder out with a pull-cord. There are two normal 110v plugs and a 30-amp receptacle for hooking it up to your RV. (Although it's a 30-amp receptacle, keep in mind that this quiet generator is only rated to 25 amps.) The inverter technology provides stable power for computers and other delicate electronics.
Plus, this inverter generator has got some nice safety features to protect you and your family. It has a carbon monoxide detection system and if the levels get too high, it will automatically shut off. And if the oil levels get low, it will automatically shut off to prevent damage to the engine.
Source: Amazon.com
Output Wattage: 7000w
Weight: 261 pounds
Noise Level: 52 to 58dB (About the same noise level as when you say "Honey, I'm home" after you get back from golfing with the guys and realize you forgot to take out the trash 😬😬😬)
What It Can Power: Large RVs and everything inside…dual RV A/C units, large and small appliances like a TV, refrigerator, microwave, blender, coffee pot. 
Runtime: Up to 16 hours with its 5.1-gallon tank capacity depending on the load
If you're got a large RV or motorhome and want to be able to power everything in it, the Honda EU7000IS portable RV generator is a solid choice. It's hard to find another portable generator with this much power and a maximum noise level of less than 60dB.
Size-wise it's a little bigger than the EU3000IS, but it does weigh over 100 pounds more. Fortunately, it comes with wheels and handles so once it's on the ground, it's easy to move around.
This quiet generator has a lot of the same features as the EU3000IS like push-button electric start, sub-60dB noise levels, inverter technology for clean power, and the CO monitoring system.
Another interesting feature on this quiet generator is Bluetooth connectivity. Download the Honda MyGenerator app and control the generator with your smartphone.
Output Wattage: 2200w 
Weight: 53 pounds
Noise Level: 48 to 57dB (About the same noise level as your kids saying "I don't know" when you ask who drew on the wall with permanent marker 😨😨😨)
What It Can Power: Lights, fans, small appliances like a TV, refrigerator, microwave, blender, coffee pot and some small RV A/C units. 
Runtime: Up to 8 hours on a full tank (a little less than a gallon of gas) depending on the load
If portability and versatility are your top priorities when looking for the quietest generator for camping, the Honda EU2200i Companion should be your top choice. This is actually the quietest RV generator (of the gas-powered ones) on this list!
It only weighs about 50 pounds but still provides over 2000 watts of clean inverter electricity. It's got the same CO monitoring system and Bluetooth connectivity as its bigger brothers. Unfortunately, there's no electric start on this generator, so get ready to pull.
One reason this portable inverter generator is a top choice for versatility is that the Companion model gives you the ability to pair it with another EU2200i model with a simple parallel cord (a lot of other generators require a special adapter). There's already a 30-amp socket on the generator, so once you've got two running in parallel, you'll have 4400 watts of power!
That means you'll have the power for your entire RV in a combined package that weighs about 100 pounds. Not bad, right! If you're tailgating, tent camping, or just don't need as much power, you don't have to be lugging around a huge 200-pound generator. You can just grab one of these little guys and go.
Ok, so those Honda portable generators are some of the top choices for ease of use, power, reliability, and low noise. But like I said, they are not cheap. If you'd prefer a quiet generator for your RV that's a little more budget-friendly, here are some decent choices.
Output Wattage: 4500 Peak Watts
Weight: 93 pounds
Noise Level: About 52dB (The same noise level as when you're discussing whether to make blueberry or chocolate chip pancakes for breakfast 😋😋😋)
What It Can Power: Most RV A/C units, common appliances like TV, refrigerator, microwave, blender.  
Runtime: Up to 18 hours on its 3.4 gallon tank capacity depending on the load
The iGen4500 packs quite the punch for such a small and quiet generator. It's about the size of the Honda EU3000IS but is almost 50 pounds lighter and has a higher operating wattage. It comes ready to roll with built-in wheels and a telescoping, suitcase-style handle.
This portable generator is RV-hookup-ready with a 30-amp outlet. Plus it has two regular 120V AC outlets and two USB ports for powering your devices. It's also got a convenient LCD screen so you can monitor the generator load and know how much more you can plug in or turn on while it's connected.
And although it's harder to find, the iGen4500 also comes in a dual-fuel model that can run off both gasoline and propane.
This quiet generator for RVs is a great choice if you've got a medium to large RV and want to power everything in it without having to spend an arm and a leg for a more expensive RV generator.
Output Wattage: 2200 
Weight: 46 pounds
Noise Level: About 52dB (The same amount your microwave makes when you're heating up yesterday's pizza. 🍕🍕🍕)
What It Can Power: Lights, fans, small appliances like a TV, refrigerator, microwave, blender, coffee pot, and some small RV A/C units. 
Runtime: Up to 12 hours on a 1.2 gallon tank depending on the load
As one of the lightest and most budget-friendly quiet generators on this list, this one is perfect for those of us who need electricity, but still like to camp without a lot of frills.
This little ultra-portable generator weighs just 46 pounds and is barely bigger than a lunch box. It's got two 20amp 120v power outlets as well as two USB outlets for charging your phone or tablet. And since it's an inverter generator, you know you'll have a stable power output that won't damage sensitive electronics.
Unfortunately, this portable inverter generator doesn't have a 30-amp outlet to connect right into your RV. But if you get a second generator and the 30A parallel cord, you can run them together to get 4000+ watts of power for your travel trailer and everything in it.
Output Wattage: 4500 starting watts and 3500 running watts
Weight: 103 pounds
Noise Level: About 61dB (The same noise level as when your uncle is telling you about that huge fish he caught a few years ago 🐟🐟🐟)
What It Can Power: Most RV A/C units, common appliances like TV, refrigerator, microwave, blender.  
Runtime: Up to 14 hours on gasoline and 22 hours on a propane tank
This is a really popular choice as quiet generator for RV camping. It's got a lot of nice features like dual-fuel capabilities, electric start, 30-amp RV-ready outlet, stable inverter power, and oversized carrying handles.
It's important to keep in mind that if you're running it on propane, the wattage figures will be a little lower—more like 3,150 running watts instead of 3500.
Get the optional 50-amp parallel kit and you can hook two of these babies up for over 7000 watts of energy for power-hungry travel trailers.
A Few More Quiet RV Generators to Consider
Although those are some of the best quiet generators with the best combination of features for most campers, here are a few more you can consider.
Surprisingly light (60 pounds) for a 3000-watt portable inverter generator, the Craftsman 3000i can also be run in parallel with the optional Parallel Kit 3000.
This compact and quiet RV generator weighs about 100 pounds and produces 3800 watts of peak power.
With a peak output of 6500 watts and weighing a little less than 150 pounds, this quiet RV generator has a nice power-to-size ratio.
I Want Power, But I Also Want Silence
Well…you're in quite the predicament. 😂 But don't worry, there are options!
If you have a small RV without its own batteries, are camping somewhere with no electric hookup, and need to power your devices, lights, fan, and a small appliance from time to time, why not try a battery power station? (UPS, power bank, battery generator, solar generator, or whatever you prefer to call it.) These are of course the quietest generators for camping.
Yes, you'll have to make some sacrifices—you probably won't be able to power your A/C units, large refrigerators, or some large appliances with most battery RV generators. Fortunately, most RVs have water heaters, stoves, and fridges that run on propane.
Also keep in mind that none of these battery power stations have a 30 or 50-amp outlet, so you'll have to get one of these adapters to connect your RV to the outlet on your power station.
But still, a battery-powered generator does have some really nice advantages.
100% silent power
Free power—if you use solar panels to recharge
Cleaner—no smelly gasoline or dirty maintenance
Happier neighbors
One of the most popular systems is the Goal Zero Yeti.
Output Wattage: 2000
Weight: 78 pounds
Noise Level: None. (The same noise level your significant other makes when you ask if they remembered to unload the dishwasher 🤐🤐🤐) You may hear the faint hum of a cooling fan similar to that of a computer. 
What It Can Power: Lights, fans, power tools, TVs, small appliances, refrigerator.
Runtime: Depends on the usage. It has 3000 watt-hours of power and likely has an average efficiency of 85%. So… 3000*.85 / watts being used = # of hours it will last. If your phone charger, lights, and fan are using a total of 250 watts, this power station will last for about 10 hours.  
If you are extra judicious with your power usage and plan to have your power station hooked up to solar panels, you could opt for one of the smaller versions.
Charge your Goal Zero battery generator from a normal wall outlet, with the optional car charger from your vehicle's 12V outlet, or with Goal Zero's portable solar panels.
There are other brands with similar systems (portable battery generators + solar panels).
Another interesting option for a battery-powered RV generator for camping is one that runs off of common power tool batteries. Yup, that's right! The same batteries you use to power your drill, cordless leaf blower and circular saw can be used to power a small RV.
If you already have a collection of cordless power tools, this could be a really nice, budget-friendly option for powering RV essentials. Plus, most of these are more rugged than normal battery power stations. Just don't forget to get your plug adapter to be able to connect to your RV's 30 or 50-amp plug.
Not every tool brand offers power stations, but here are a few that do.
With 1800 watts of continuous power and 3600 watts of peak power, this power station and 4 DeWalt 20v or FlexVolt batteries can power the basics in your camper. Use the FlexVolt batteries if you plan on pushing it to its limits.
Check price and availability.
Source: homedepot.com
Similar in capacity to the DeWalt one, this Ryobi Power Station runs on two 40-volt Ryobi batteries. One cool feature of this one is the ability to run it in parallel with another Ryobi power station for twice the capacity! You just need the optional inverter generator parallel kit. Once you connect them in parallel, you can connect your RV directly to the 30-amp outlet on the parallel kit.
Check price and availability.
Ego makes a nice selection of cordless landscaping tools. Switch out your old gas-powered blowers and trimmers and get the power station too so you can use the batteries for 2000 watts of continuous running power.
Quiet RV Generator Buying Guide | What You Need to Know
These are the essentials that you should keep in mind when buying an RV generator.
How Much Power Do You Really Need?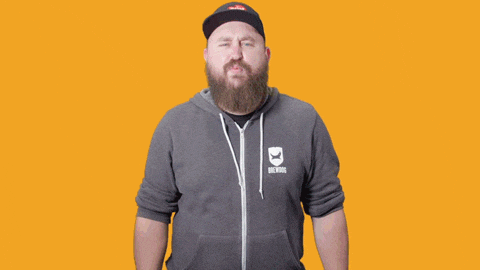 First, it's important to understand that running watts and starting watts are two different things. Most electric motors—like those found in air conditioners, refrigerators, blenders, and power tools—pull extra power for a split second when they first start. Some can draw up to 2 times more power than their rated running watts.
So put on your thinking cap, get out a calculator, and start adding up the total wattage of everything you plan on running at the same time. Look on the electrical tags or owner's manual to find those figures.
Air conditioner and/or furnace
Water pump
Lights
Fan
Electronic devices
Radio
TV
Coffee maker
Microwave
Disco ball strobe lamp (Hey, sometimes things get a little "funky" at the campsite 🤣)
In the case of refrigerators, a/c units, blenders, and similar items, take into account the starting watts.
For example, at the same time, you might plan on running…
Some of your camper's LED lights – 100 watts
Water pump – 70 watts
Radio – 5 watts
A/C – 2500 startup watts, 1800 running watts
Multiple devices charging – 70 watts
Microwave – 800 watts
*These figures are just an estimate to give an example.
Total wattage: 3,545
If you go with a 4,000-watt generator, you'll have plenty of power to run all that at once without having to turn off the A/C anytime you want to heat something up in the microwave.
TIP! – If you only occasionally run the A/C, then you could consider getting two smaller generators you can run in parallel. Just use one generator on cool days when you're not running the A/C. If it gets hot out, break out the 2nd generator and hook them together to run the air conditioning.
How Much Noise Am I Ready to Deal With?
Fortunately, all the inverter generators on this list operate at about 60 decibels or less. 60 decibels is about the same as a moderate conversation. That means if your family tends to get a little rowdy at the campsite, you'll probably drown out the low hum of the inverter generator.
If you don't want any noise and have a small RV, then go with one of the battery power stations.
Weight and Overall Portability
Some questions to consider when looking at buying a quiet generator…
Who is going to be the chief generator lifter and mover?
Will you always have the help of a strong companion?
Or will you have to set things up on your own from time to time?
Do you want something you can easily stow away in your RV's basement?
Will this portable generator go with you elsewhere (tailgating, boating, to the beach)?
A lot of people opt to get two smaller and more portable generators they can run in parallel if needed. Instead of having a single 100-lb generator to deal with, you have two smaller 50-lb generators that are much easier to handle and less likely to throw your back out.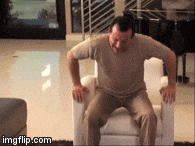 Having one single portable generator does save you hassle in other ways. They're much easier to hook up since you don't need any extra accessories. You only have to worry about filling one up with fuel. And maintenance takes half the time as well.
Runtime and Fuel Efficiency
Check how long the RV generator can run on a full tank of gas. Granted, a lot of that will depend on how much electricity you're drawing from it, but a more efficient generator with a larger gas tank will need to be refilled less.
This especially comes in handy if you need to run the generator throughout the night. If you get an inverter generator that only runs for 5 hours on a full tank then someone's gonna have to get up in the middle of the night to top off the gas.
The Honda EU3000IS inverter generator has a runtime of up to 20 hours on the 3.4-gallon tank. So even under load, it should definitely get you through the night.
But the Honda EU22001 portable generator has a runtime rated at only up to 8 hours. So if you're running your RV's A/C throughout the night, there's a chance this generator will need to be refueled.
Quiet Generator FAQs
How big of a portable generator do you need to run an RV?
Most RVers shouldn't go for anything less than 2000 watts. If you have a small RV and only really need power for some lights, a fan, the water pump, and to charge your devices, then you can get by with a smaller power output. But as soon as you start to power small appliances—blenders, coffee makers, microwaves, etc.—then you should shoot for at least a 2000 watt portable inverter generator.
Plan on powering your RV's A/C? Then you should go with at least a 3000-3500 watt generator based on how powerful your A/C unit is.
How loud in decibels is the average generator?
The average portable generator you might see on a construction job site is probably about 70-75 decibels. Most low decibel generators operate at about 60 decibels or lower, with the quietest generators—like two of the Honda options—operating at less than 50 decibels (depending on the load).
Just for reference… 70dB is comparable to busy city traffic. 60dB is comparable to a moderate conversation. 50dB is about the same as light rain.
Should I get a generator cover?
It's good to have one on hand. If it starts to rain during your camping trip, then you should cover your generator. Because of the exhaust fumes, it's not a good idea to put the generator under your RV's awning close to where everyone is sitting. Using a cover will keep it protected and safely away from people.
A word of caution! Don't confuse storage covers with covers that can be used while the generator is running. Make sure the cover is one like this Champion Portable Generator Cover that allows for adequate airflow for the engine intake and exhaust.
If you have a battery power station, then you can put it under the awning, inside the RV, heck… you can cuddle up next to it in bed if you want—there aren't any fumes to worry about. Just keep it out of the rain.
Can I run my RV generators in parallel?
Maybe, it depends on the make and model. Check the specifications to make sure it has parallel operation outlets and then get the appropriate adapter. Some—like Westinghouse—use the normal AC outlets for pairing and other brands have their own special connections.
Here's a helpful video that compares parallel kits
What is an inverter generator?
An inverter generator uses electronics to automatically throttle the engine up and down based on power demands. Inverter generators usually cost more upfront but will produce cleaner power, fewer emissions, and less noise than a traditional generator that runs at full-throttle the entire time.
What are generator THD levels?
THD stands for Total Harmonic Distortion. (Note to self… if I ever decide to start a rock band, that's what I'm gonna name it!😋) A portable generator with a low THD produces "cleaner" power that's better for sensitive electronics—computers, pump controllers, A/C units, etc. For your RV generator, look for one with a THD of less than 5%.
Power-Up Your Next RV Trip
So before choosing one of these quiet generators for RVs, don't forget to consider how much you plan to power, your budget, and even how you'll be transporting it. And don't forget any necessary accessories or adapters you might need for connecting the portable generator to your camper.
Want some more tips for RV camping fun with your family? Check out these articles.
Latest posts by Stacy Bressler
(see all)