If you love the beauty of the desert – the array of reds and oranges, sheer cliffs, cactus, twisty junipers etc – then you're going to love this craft that literally "bottles" some of the desert to take with you!
This craft started out as an idea I had for the kids, but I was the only one who ended up doing it! Don't worry, the kids did get to do a sandcraft, but this one was perfect for a special wine bottle I had drank with my husband and friends during the trip.
This craft can be as fancy or "plain" as you make it – it's more about what speaks to you in the desert landscape, so every one will be different!
Here we go!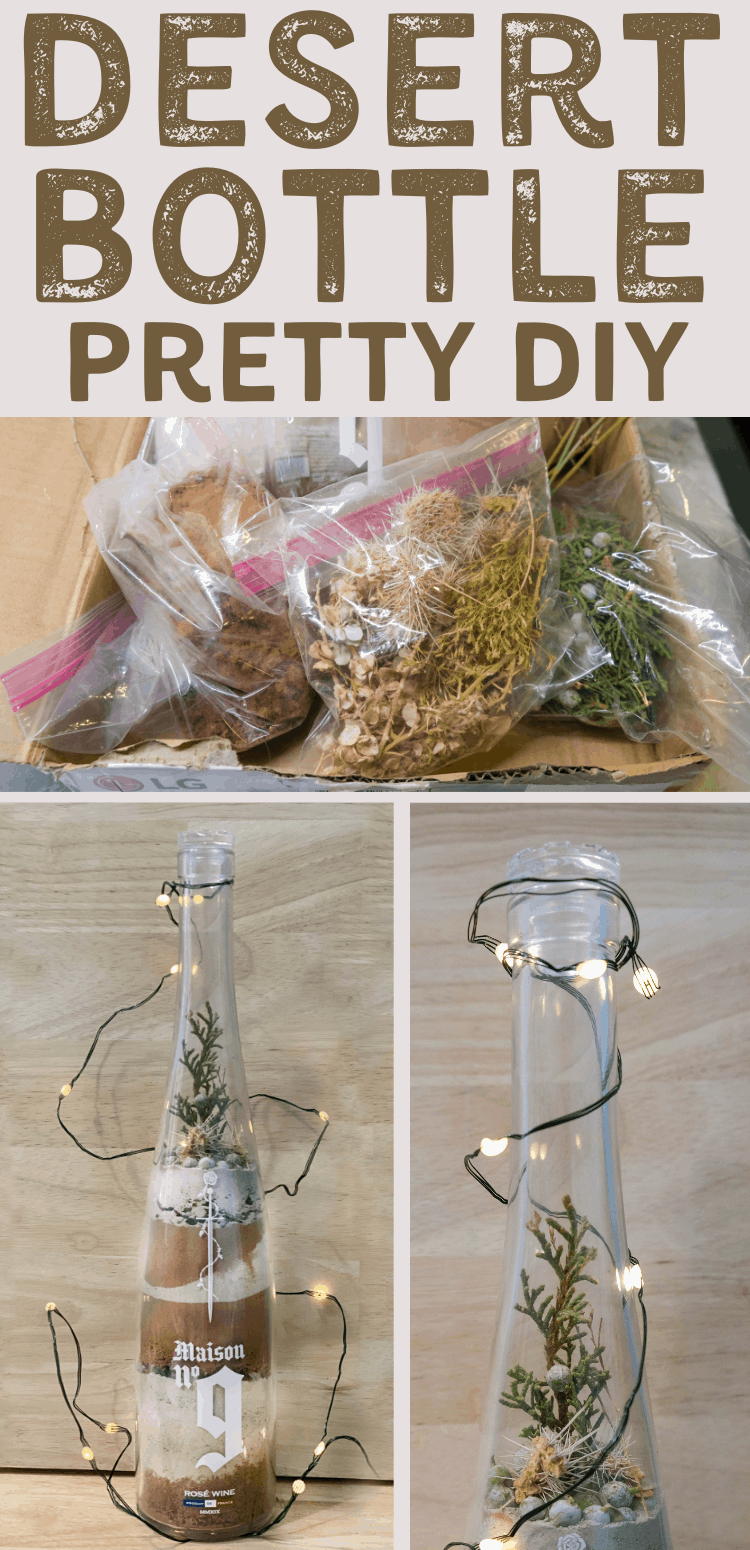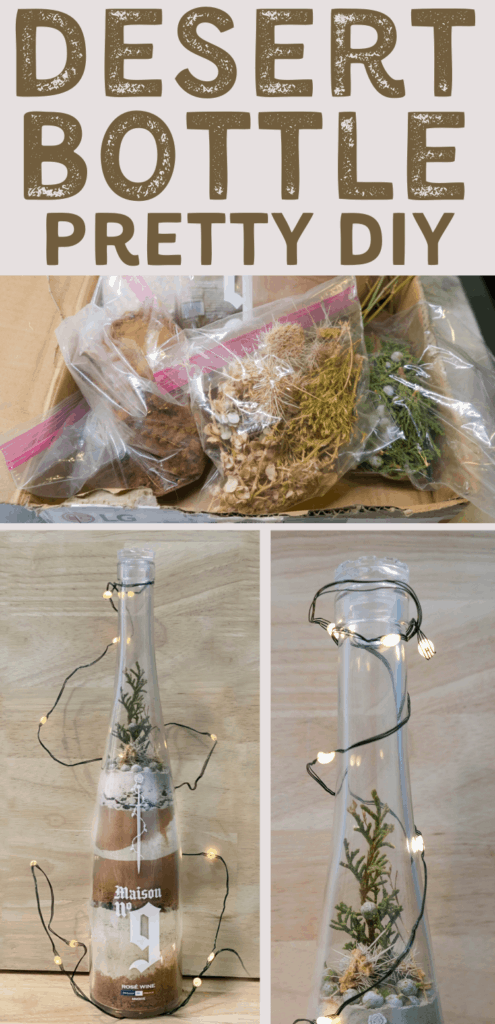 Desert bottle, beach bottle, whatever you like!
While I did do this as a desert sand bottle (it really makes some pretty natural decor!) you could just make it the theme of wherever your favorite spot is.
Next year I am most definitely doing a lake one!
"Desert in a Bottle" Adult + Kids Desert Craft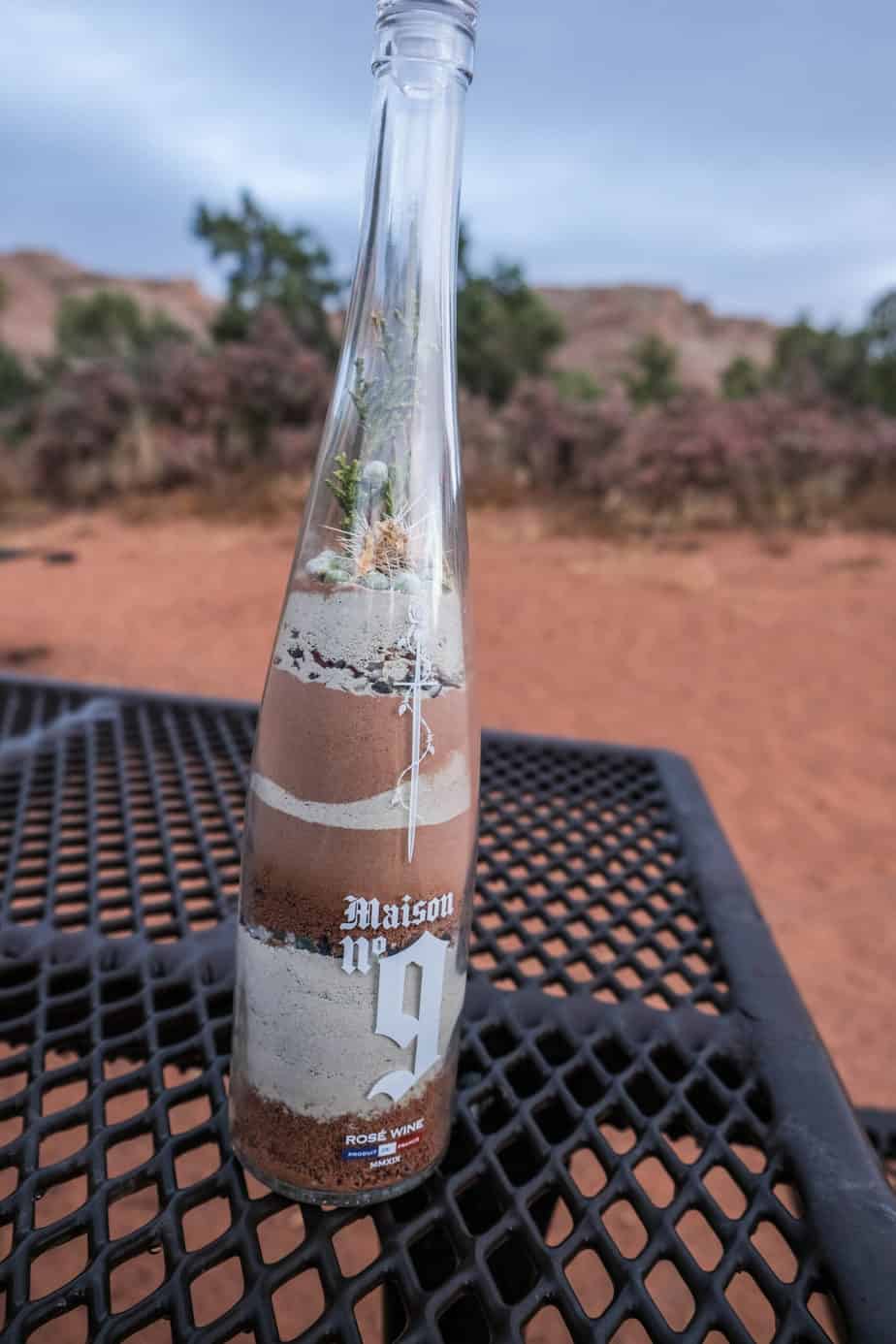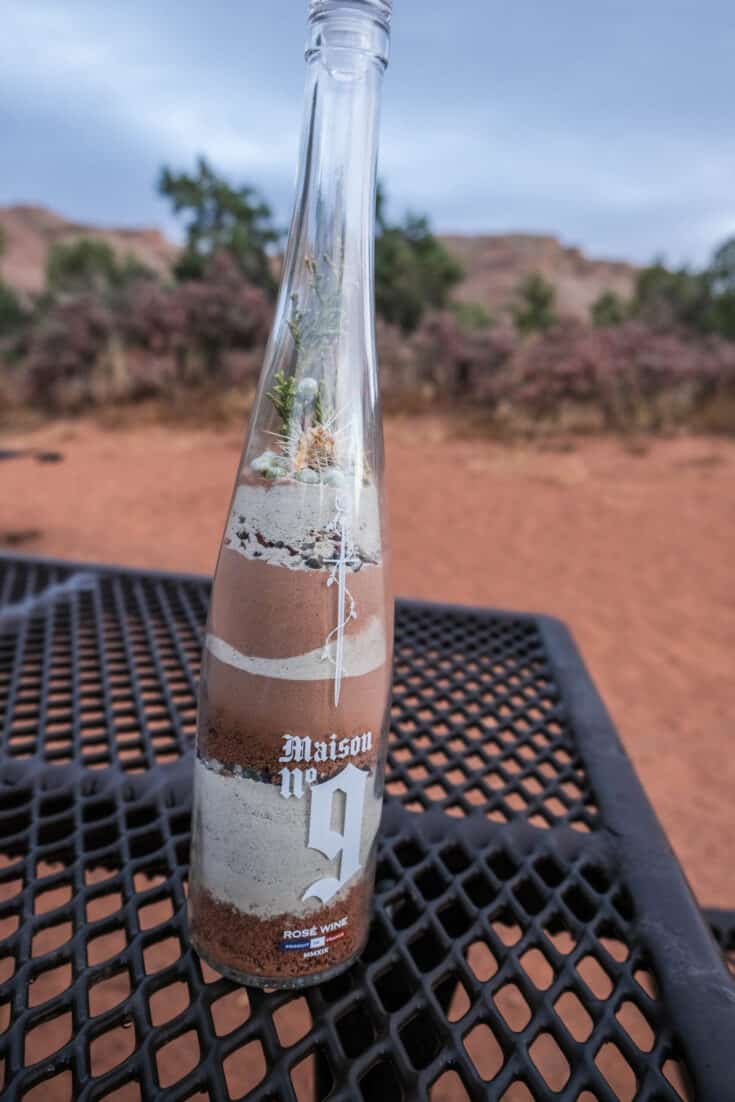 Always remember that special desert trip by taking a little bit back with you in this "desert in a bottle" craft!
Total Time
1 hour
10 minutes
Materials
Empty clear glass container with a top or cork - a bottle really does work great for this!
Funnel or DIY funnel (aka paper taped together... I did it!)
Various types of sand (try to pick distinct colors or textures!)
Small clippings of plants you like
A small bag of pretty gems or otherwise special rocks (we just bought ours and I should have bought more!)
Tools
Optional - some wire to create hooks and things to move items around in the bottle (remember, the opening is very small!)
Instructions
Gather all your materials, in separate containers, in one spot so that you can create a design. I highly recommend doing this outside or over a shallow box to catch all the sand and clippings, you'll drop during the process!
Funnel in your sand types - if you don't sift it to remove the rocks and debris, just prepare to have something (I just used a butterknife) to remove obstructions.
Continue to create sand layers till the neck of the wine bottle starts to get smaller - feel free to put any pretty decorative rocks between the layers. You'll need A THICK LAYER of them in order for them to show up once sand gets on it. I'm still looking for a solution to that!) I wish I had done more layers or slopes, I might make another one. To do the slope, just tilt your funnel to one side for one sand color then fill the gap with the other sand type!
Now let's add the plants! Everyone is going to have different elements they like, but here's what I put on mine - the bottom is covered with juniper berries and small yellow leaves. I then put two very small pieces of cactus on the ground. Finally, I found a pretty piece of juniper with a single berry on it and stuffed that into the ground! I also added a couple of pieces of super-thin yellow grasses.
Cork it and treat it gently - you're done! The only downside of this craft is it must not fall over or your whole design might get ruined. We transported it from our campsite in Utah to home in Wyoming by burying it upright in the laundry bin (we have a rigid one) and just making sure there wasn't much movement!
Notes
If you have to transport it, try to make sure there aren't too many vibrations or it could make things get mixed up and ruin your design!
Story behind the desert bottle
We took a two week fall trip to the Utah desert in our new camper and had an absolutely amazing time! We had friends and relatives in the first half, then just our family in the second.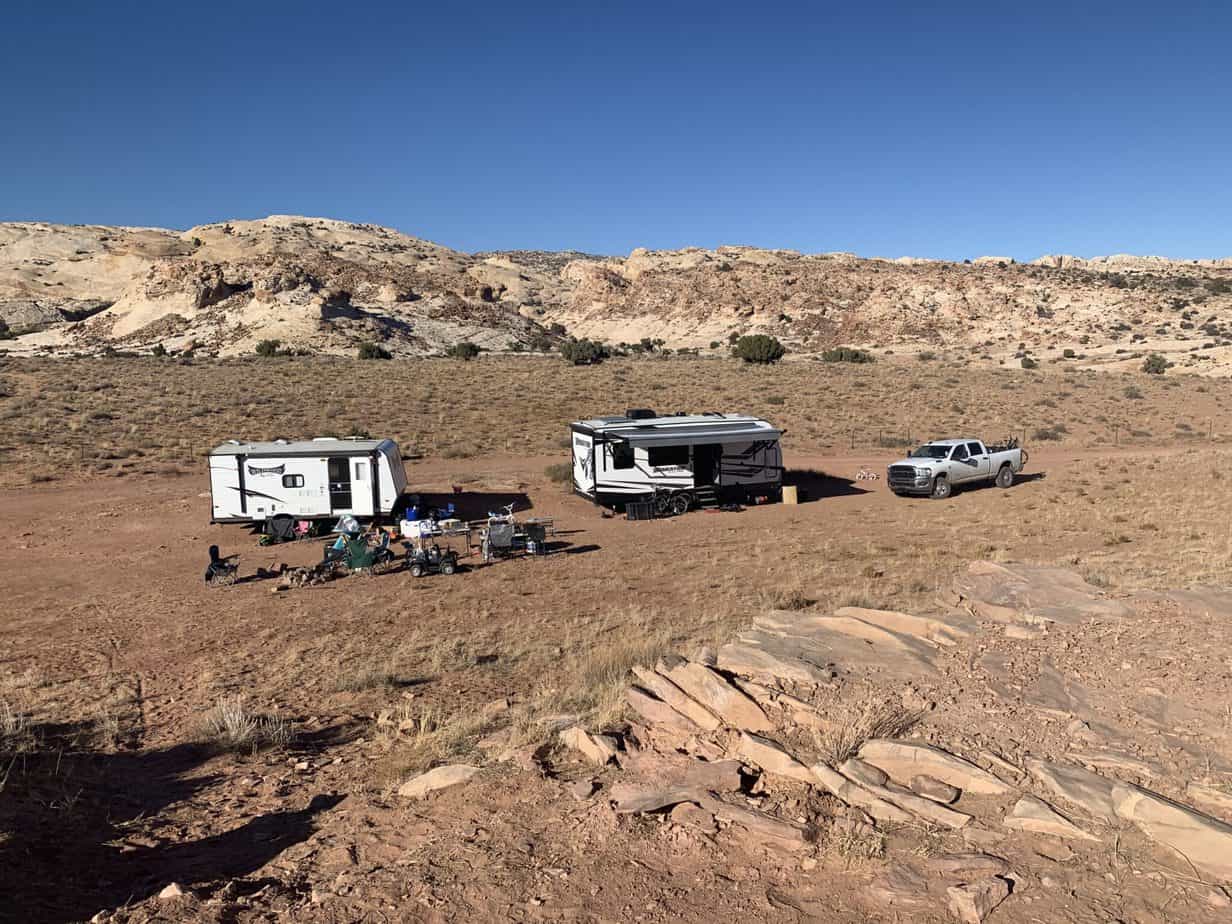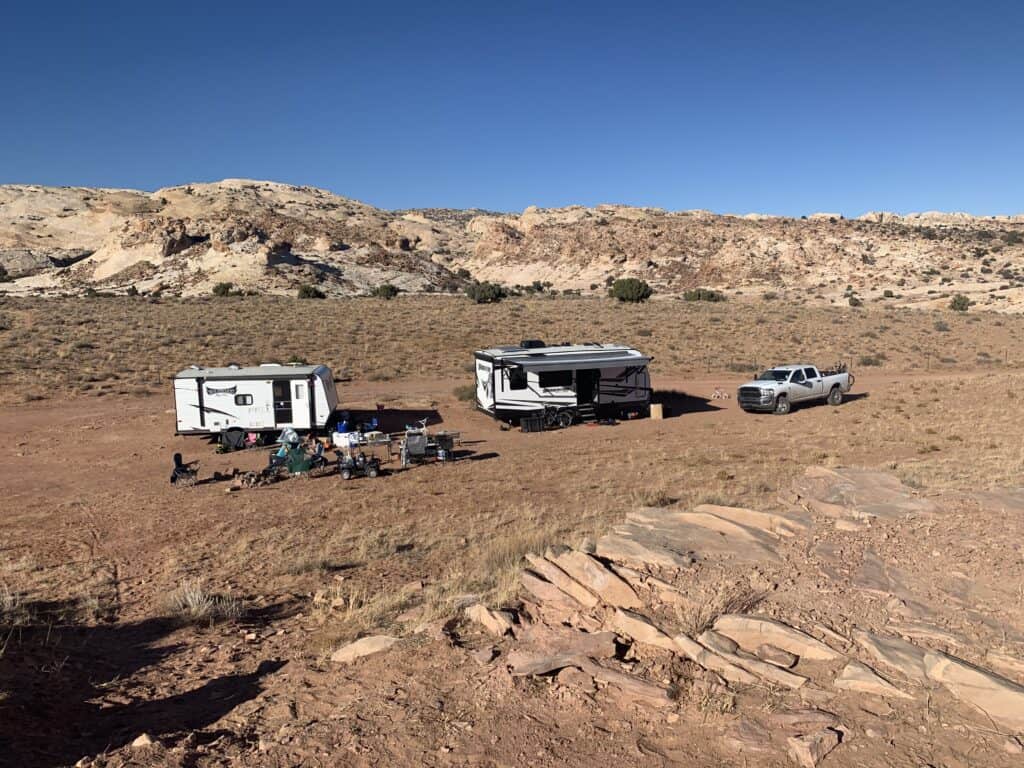 The desert has always been one of my favorite vacation spots, especially now that my husband and I got into mountain biking together. We really didn't want to leave, so thought I'd combine the best of both worlds – the empty bottle that we enjoyed with friends and the beautiful landscape!
I also had alot of fun collecting things for it with my son!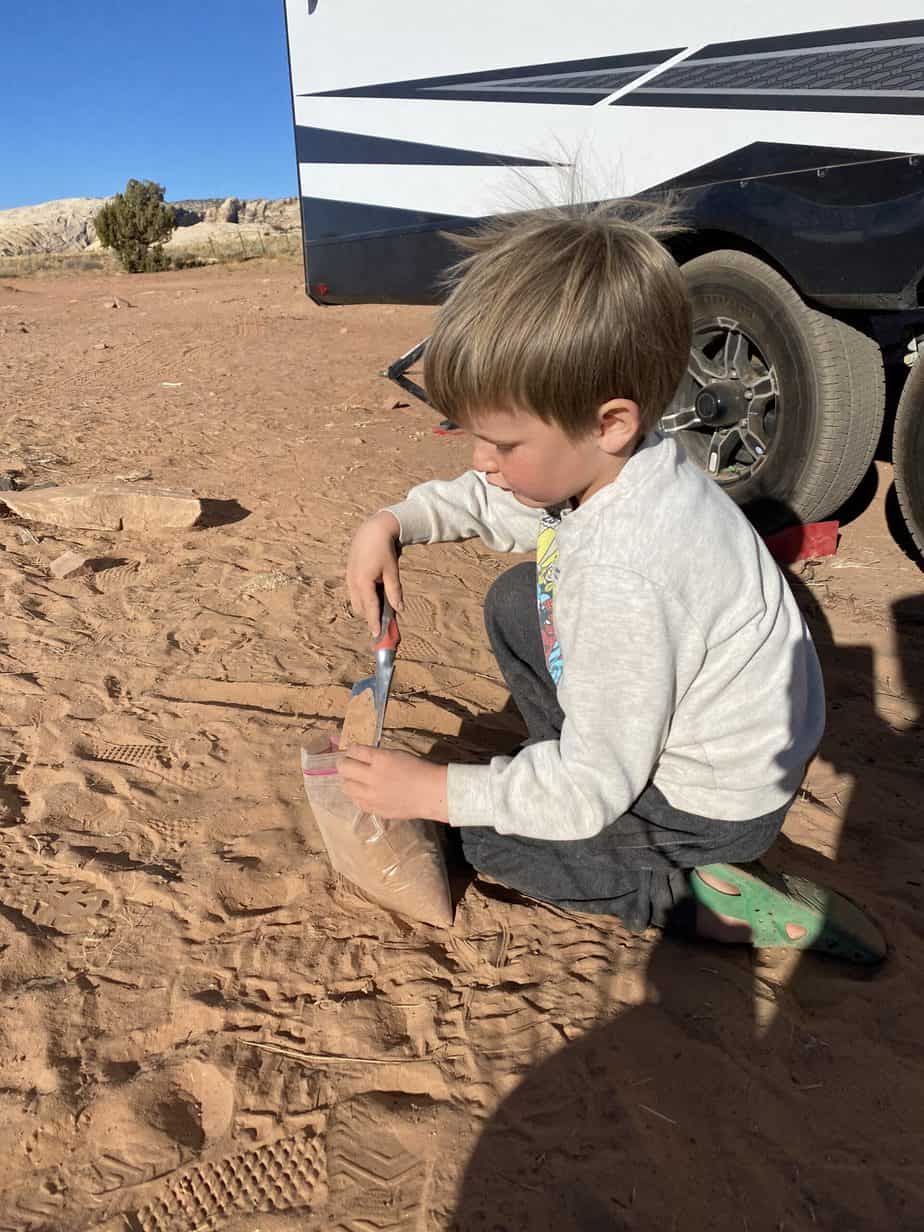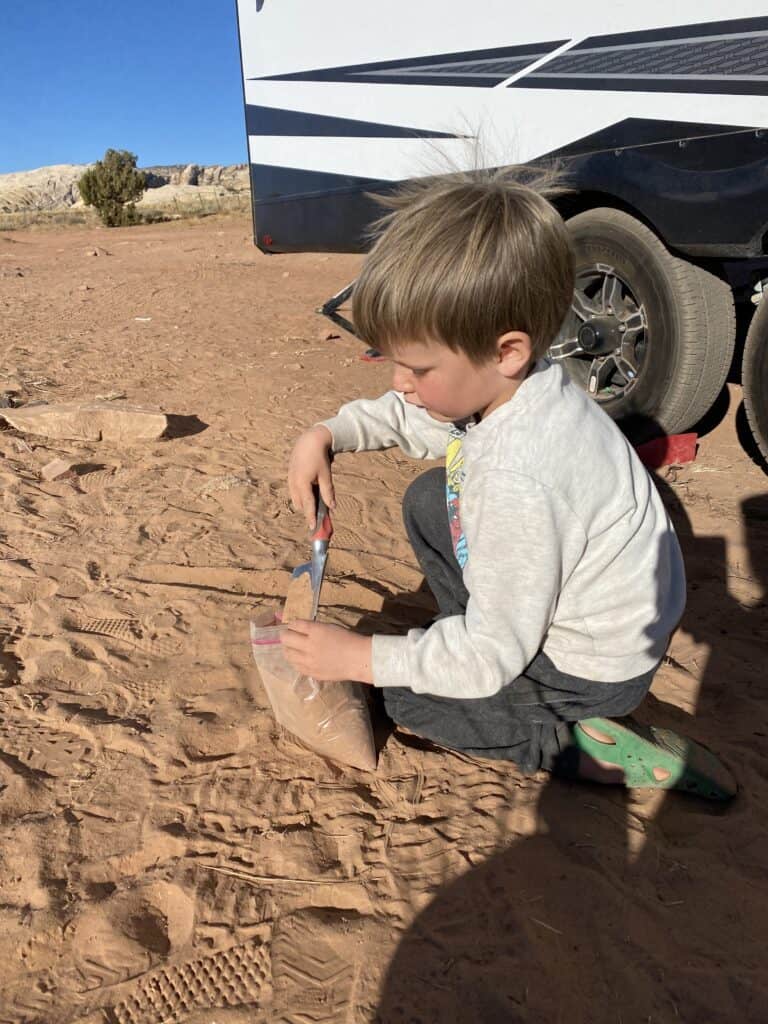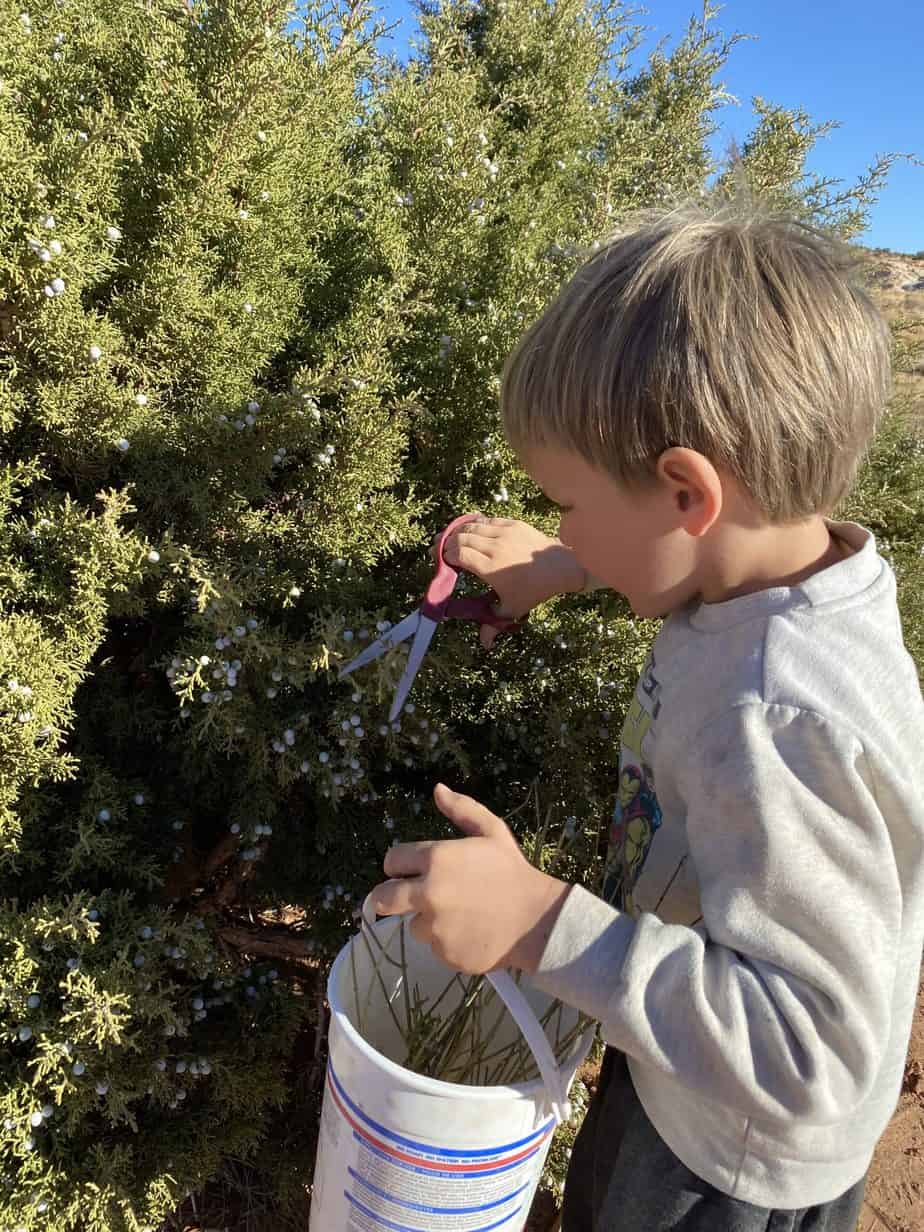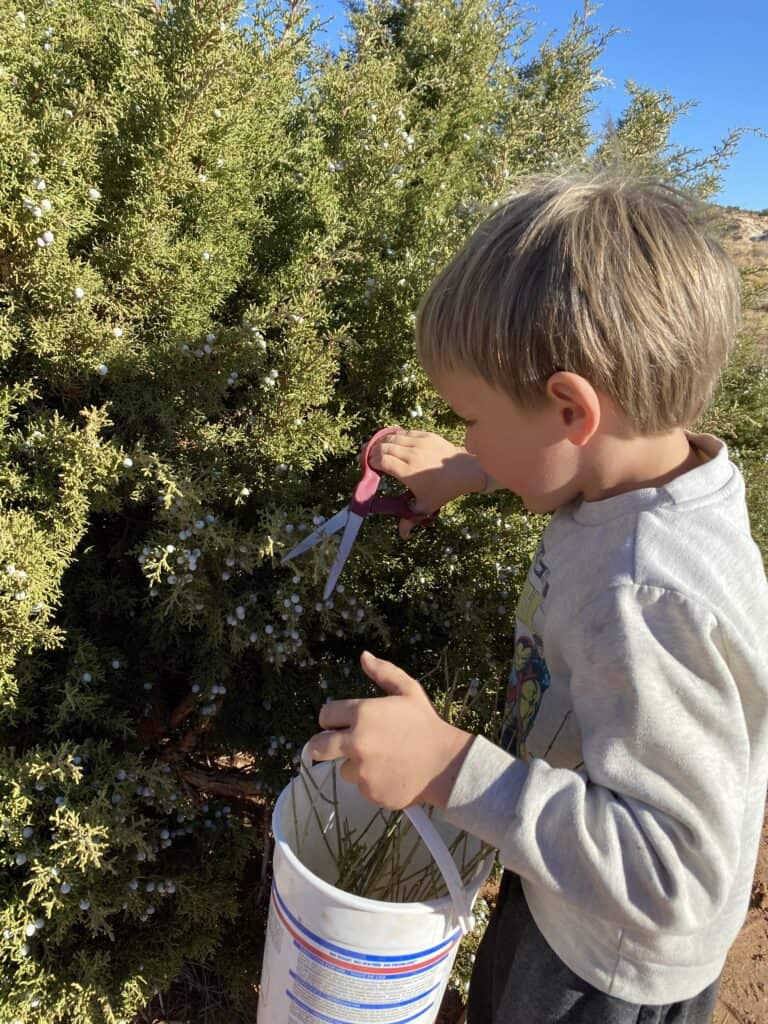 I ended up doing the night before we left – I wanted to do it before we got home because I knew we'd forget and I honestly just wanted to be able to see it every day when I work at my desk!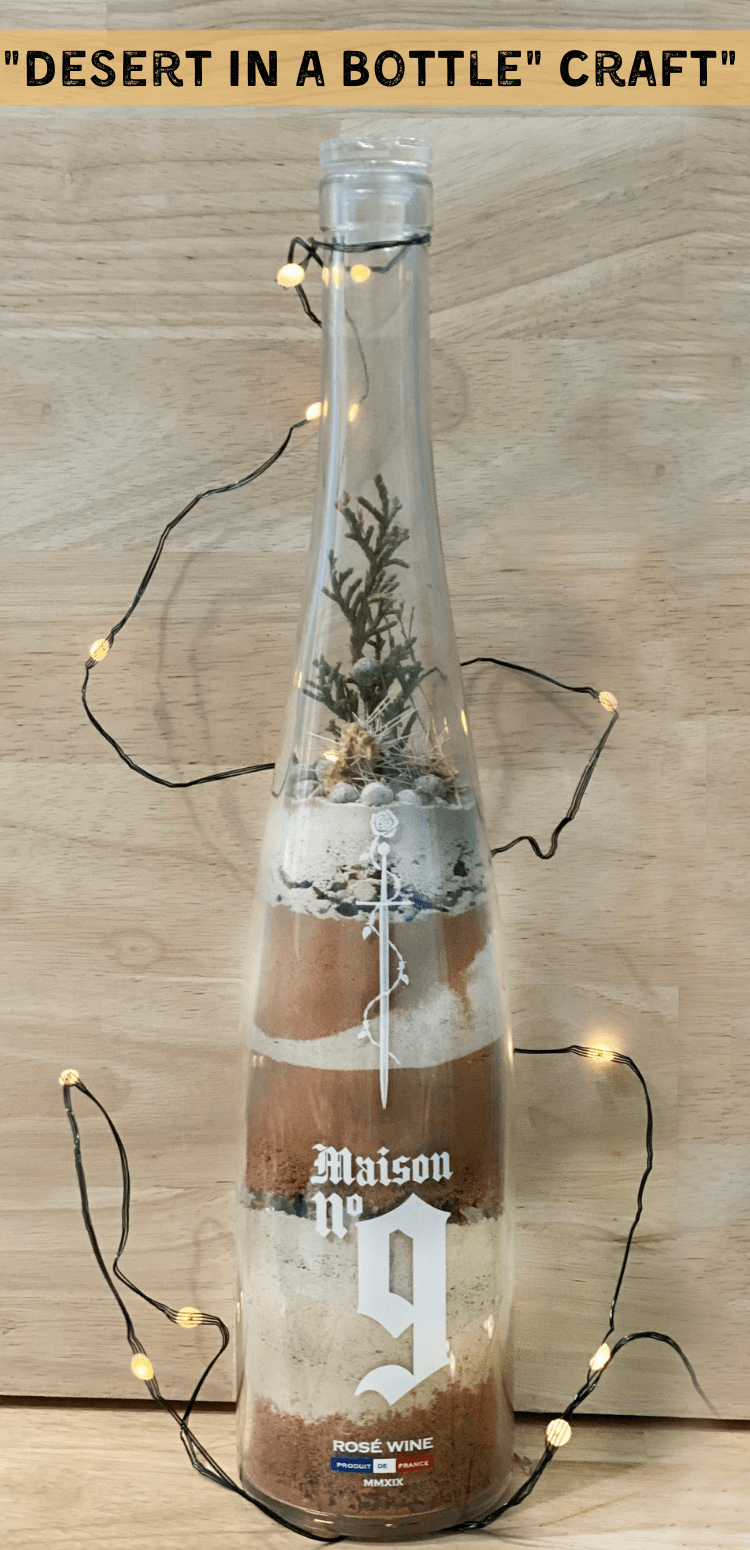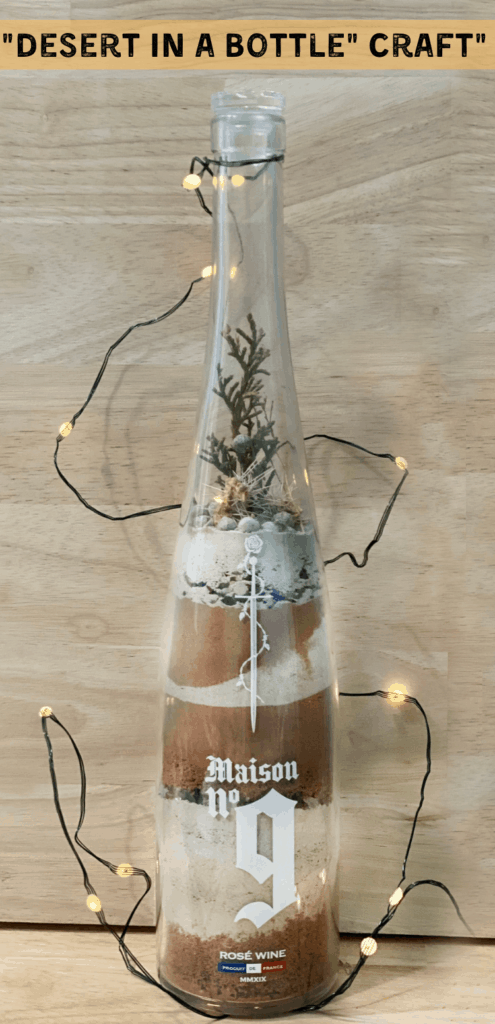 Latest posts by Stacy Bressler
(see all)