If you LOVE Easter Egg hunts with the kids, then you'll love this fun Easter Egg Hunt Game that you can do with the kids right at the table!
I grew up in the 90s and early 2000s, and if you did too, then you know that Lisa Frank was THE BEST THING EVER!
The folders, the crafts, those velvety poster things she made.. and of course, the fun of scratching off her black sheets to reveal pretty tie dye colors under neath!
It turns out, even though it seemed pretty darn magical at the time, is actually fairly easy to replicate at home!
This DIY scratch it Easter game has a familiar goal – find all the eggs (and the Easter Bunny!)
I included a little template above the game area so that your kiddo can keep track of the eggs remaining if they want!
Anyways, I will provide the bunny template below and show you how to replicate that awesome Lisa Frank Scratch It activity!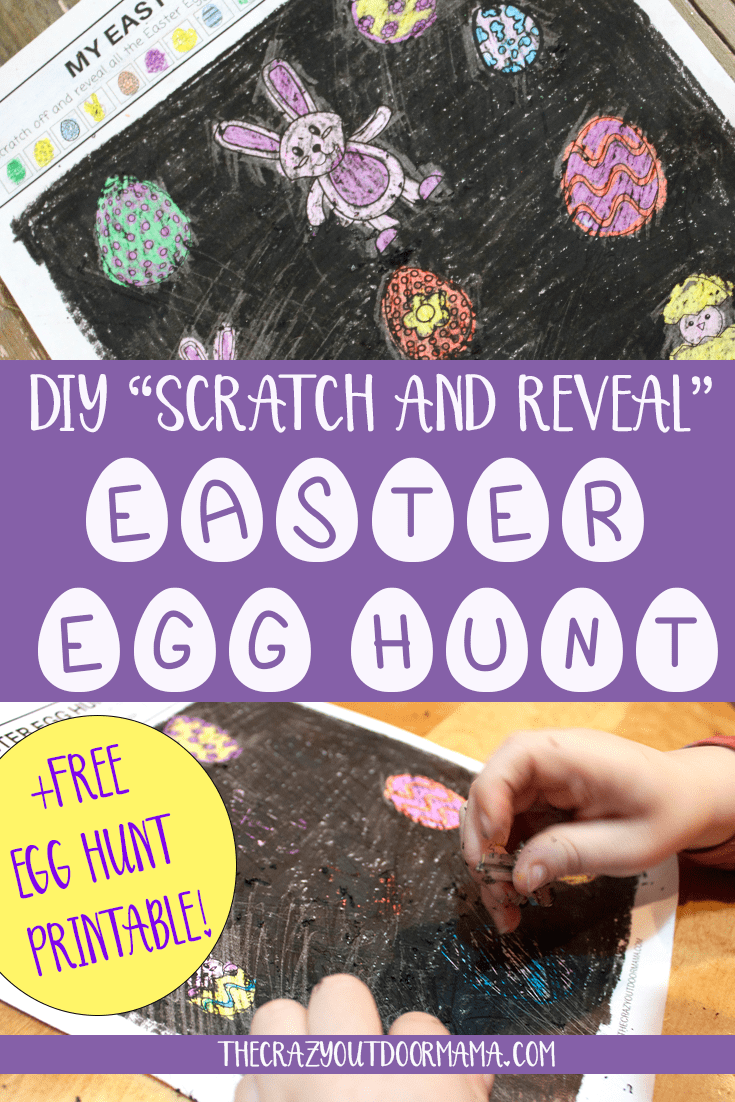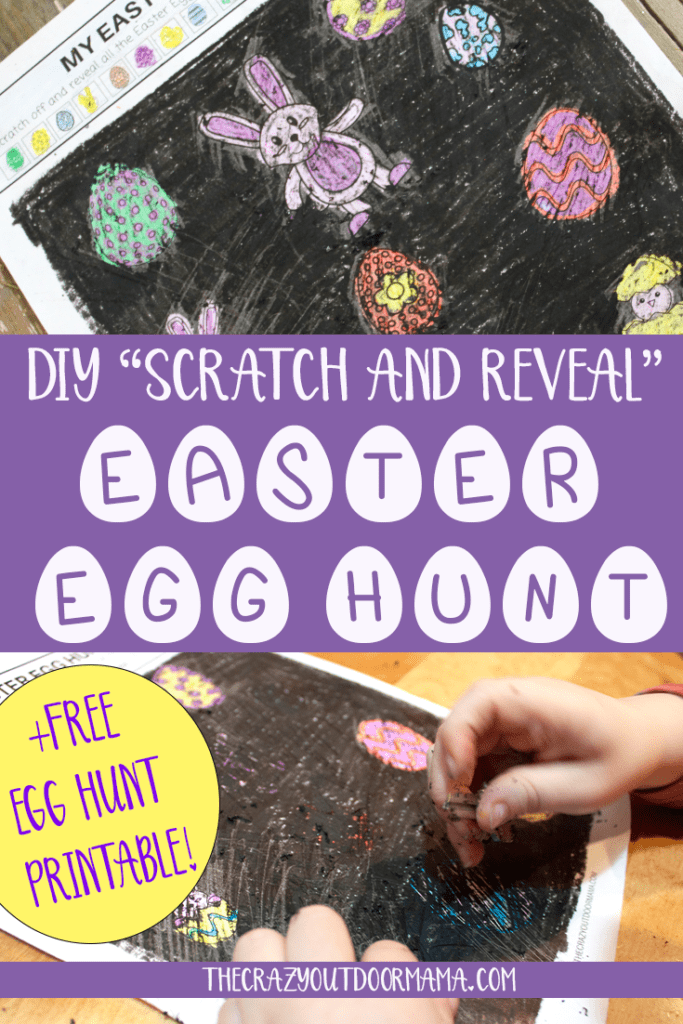 Be sure to print this Easter Egg Hunt template!
This is a really unique way to do an "Easter Egg Hunt" that kids will love!
Be sure to print out this Easter Hunt template!
Here is the PDF download of the Easter Egg template below!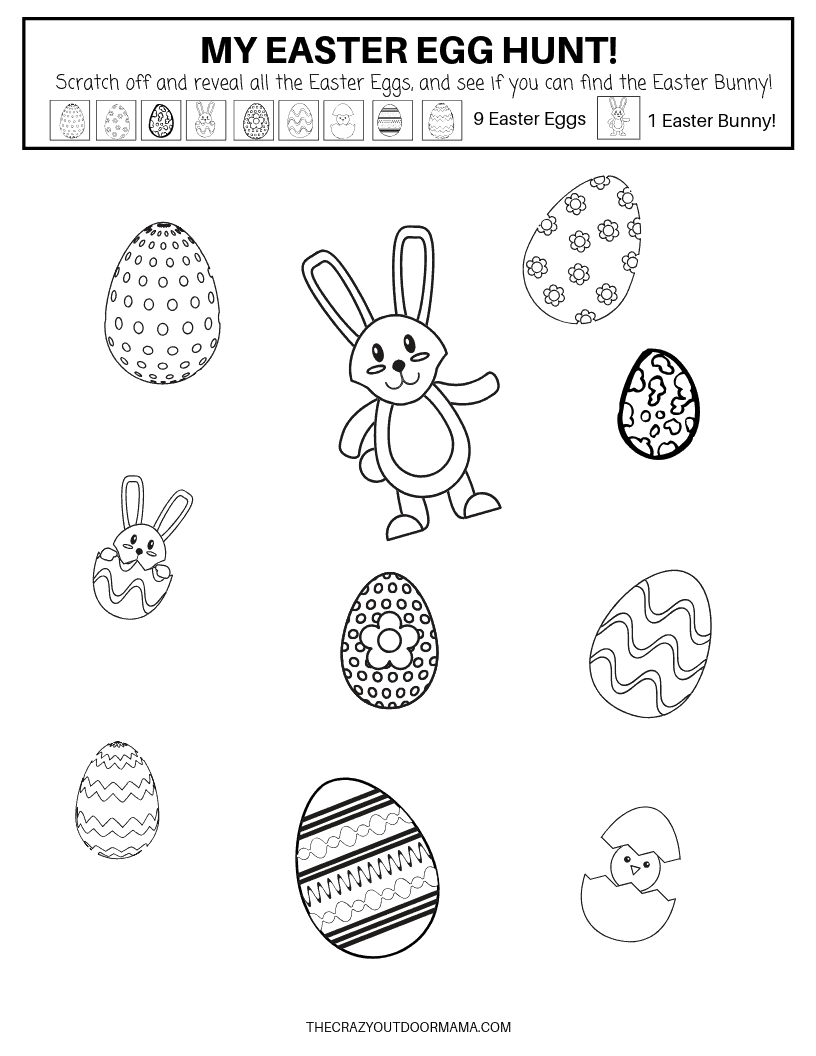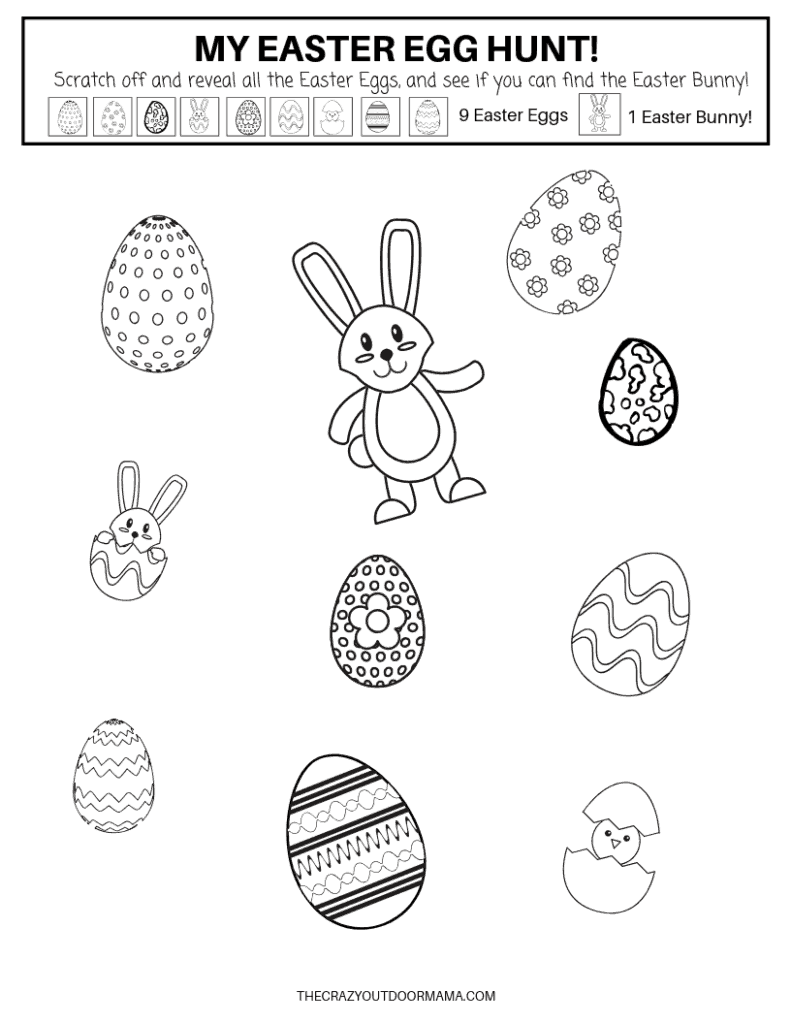 Scratch and Reveal Easter Hunt Craft for Kids!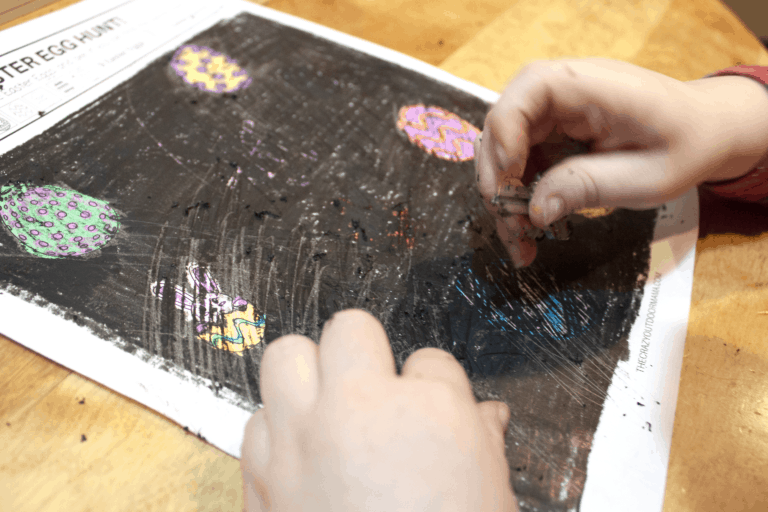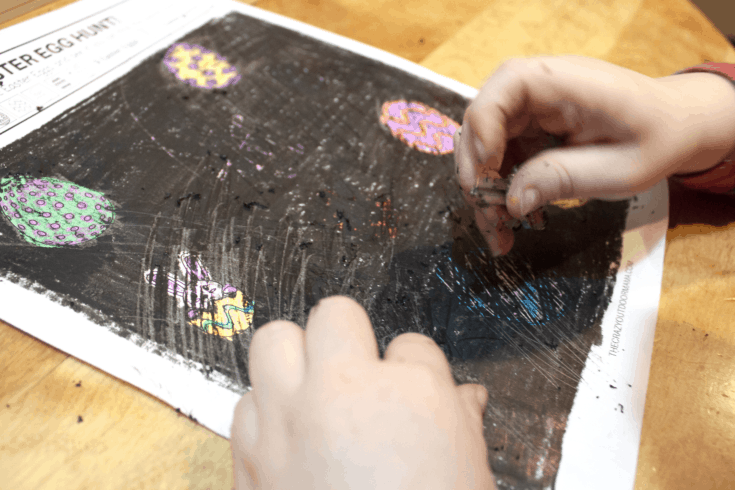 This is fun, unique take on your traditional "Easter Egg Hunt" that little kids will love! Lisa Frank made the "Scratch It!" activity popular - enjoy that same magic with your child at home this Easter with a DIY Scratch and Reveal using just Crayons!
Materials
Easter Egg Hunt Template (see above)
Black Crayons
Colorful Crayons
A nickel to scratch with (anything else like popsicle sticks, things with ridges etc just smear the black crayon around instead of removing it and will make the pictures below "muddy" looking!)
Instructions
Color all the Easter Eggs and bunny bold colors. Make sure to color hard (no shading in!) so that when you scratch off the black, the small amount of color doesn't come off too!
Now color all of it black, leaving just the directions on top!
Ask your child to help find the eggs by using a nickle to remove the black crayon! You can mark off each one you find at the top of the worksheet if you like!
Notes
Color hard so that there is plenty of remaining color should some of it come up with the black being scratched off
DO NOT use a popsicle stick, quarter, or anything else soft/ridged. It will just smudge the black around and make it look icky! (I learned this the hard way!)
Did your toddler love this cute and easy "Easter Egg Hunt" craft?
I know mine did, and it was way easier than dealing with all the plastic eggs!
Let me know in the comments, and repin this for later!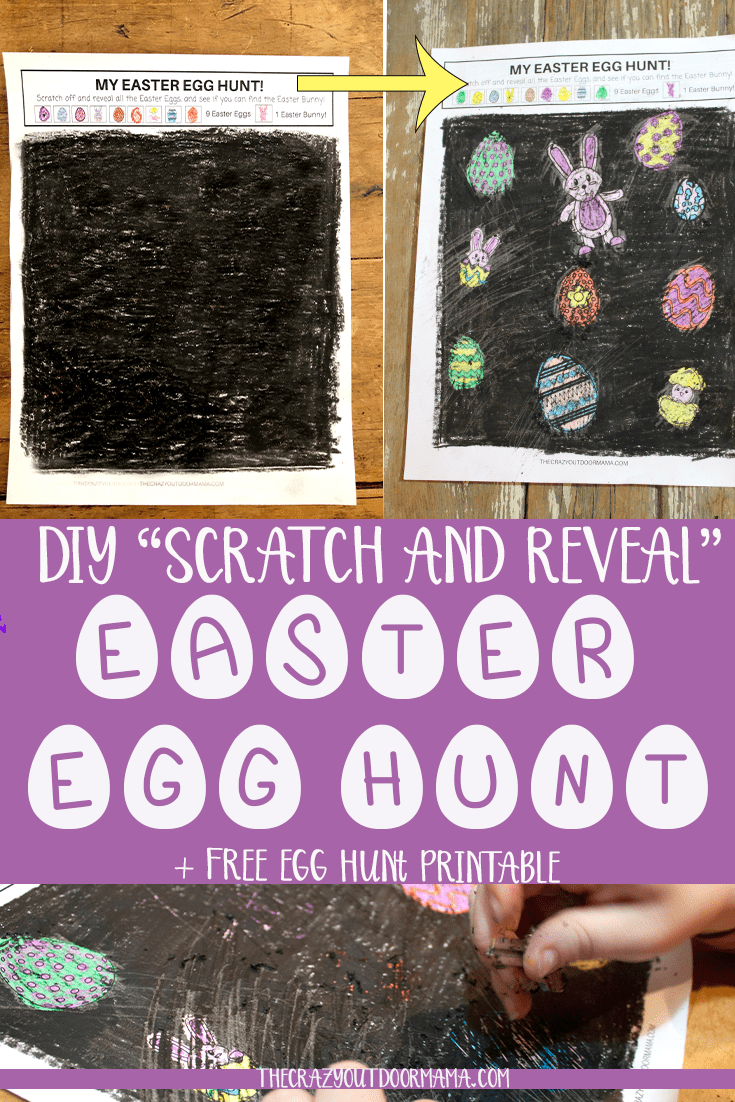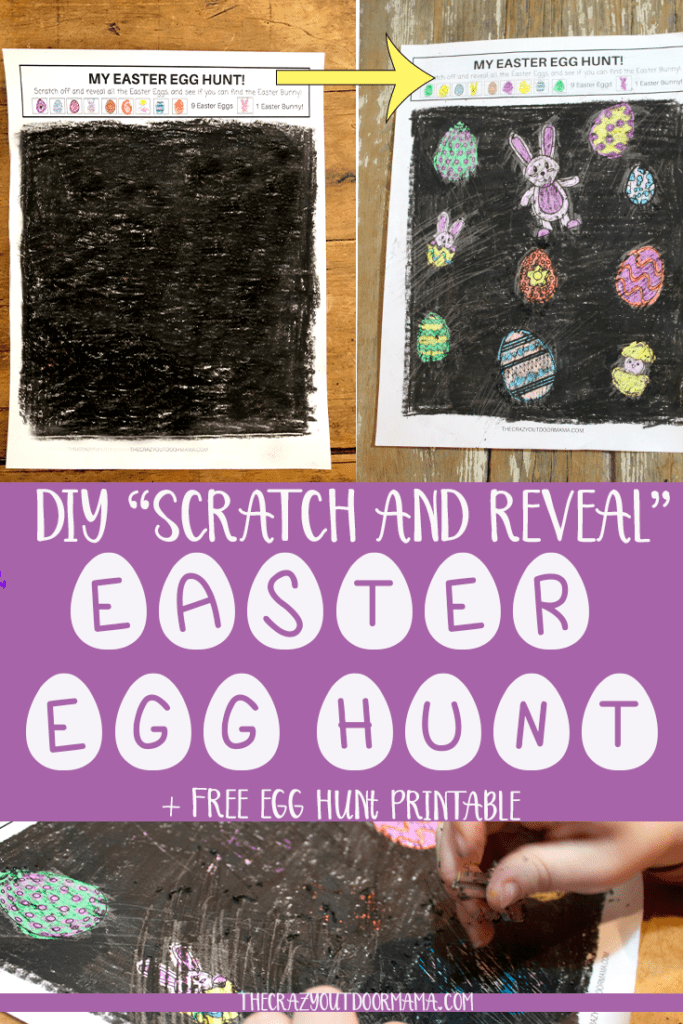 Latest posts by Stacy Bressler
(see all)