With lots of snow in the forecast, and unicorns all the rage now a days, I knew I wanted to find a way to combine them, so unicorn snow popsicles were created!
My oldest goes to preschool, and I guess every kid there has unicorn gear. Unicorn hats, backpacks, jackets… so it was was no surprise when my guy came home saying he didn't want his Daniel Tiger backpack anymore, but wanted a unicorn one instead!
Now, I don't mind him having a unicorn backpack, except for the fact he already has one… and I'm not trying to buy something new with each new like he has (which, let's be honest, he loves something for 3 days then completely forgets it exists sometimes.. =P)
Anyways, I come from southern California, and I was always fascinated with the snow. And now that I am in Wyoming, HOLY TALIDO… I have now had plenty of time to be fascinated with it!
In fact, I'm even sort of tired of it… so I'm always trying to find new ways ot enjoy it with my kids.
So since I wasn't about to buy a new unicorn backpack, I decided to instead make something way cooler – snow popsicles made with some cool new uniocrn pudding!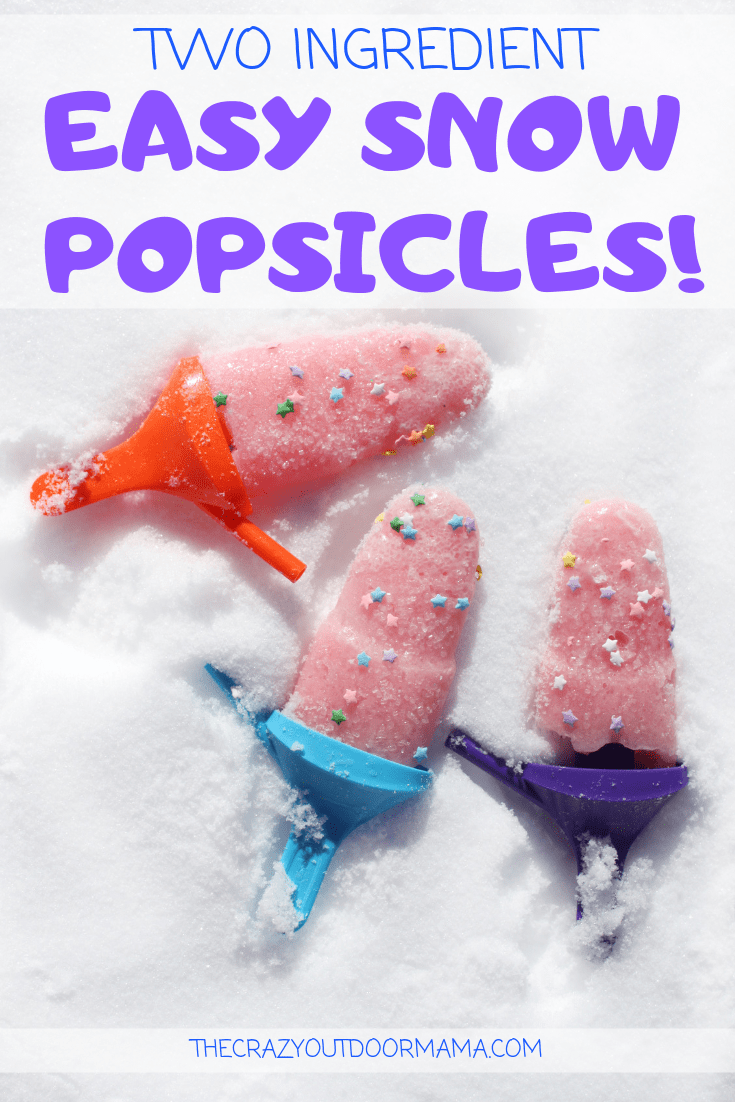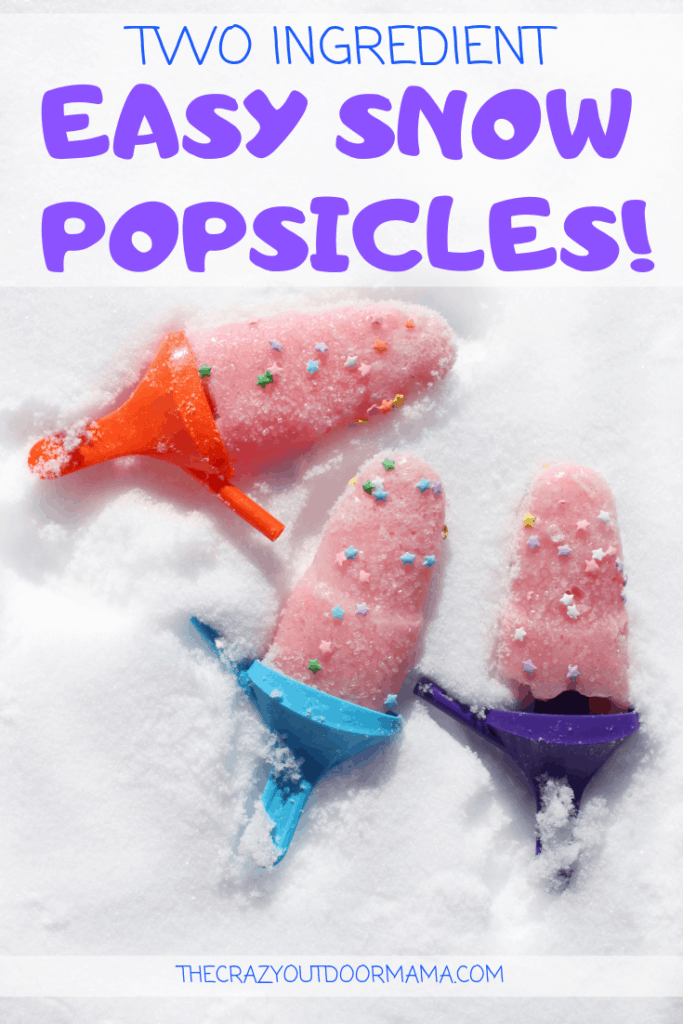 Here's what ya need!
Yield: 4
Unicorn Snow Popsicle Dessert (EASY and YUMMY!)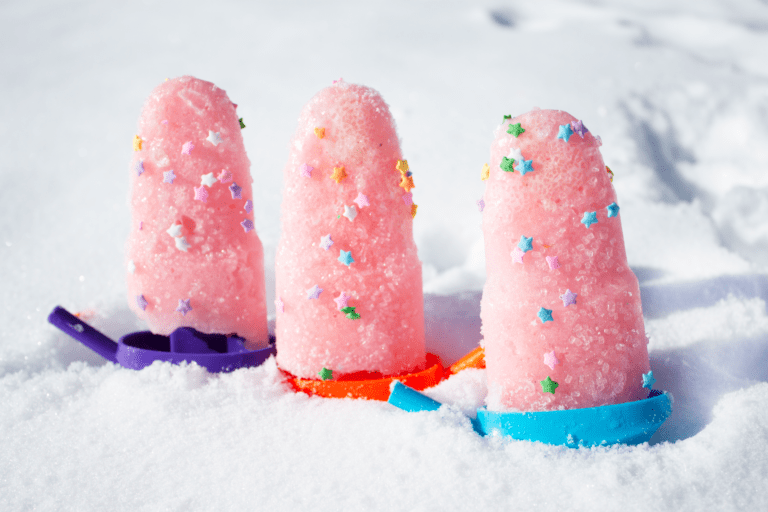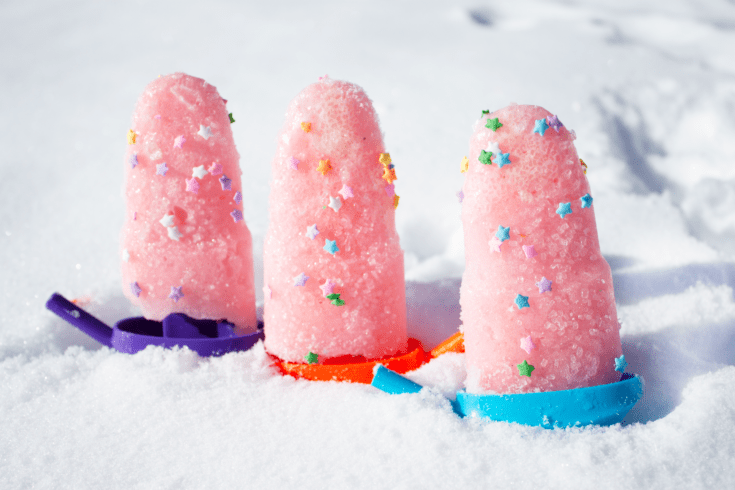 These easy snow based popsicles use two simple ingredients to create an awesome snow day treat!
Ingredients
2 Packages or "Cups" of Unicorn Pudding (Target, Walgreens, Walmart)
6 Cups of Fresh, Clean Snow
Optional Sprinkles or Syrups
Instructions
Gather 6 cups of fresh, clean snow.
Add 2 cups of pudding into the snow
Mix with spatula or large spoon until combined. Make sure not to mix too much or it will turn to slush / water!
Fill popsicle container with the pudding snow mixture. Be sure to compact it a bit so that you don't have any empty spaces!
Let it set up for atleast four hours so that everything can refreeze!
After snow pudding popsicles have frozen, remove them from their forms by running hot water around the outside for 5 or so seconds. Add sprinkles if you'd like, and enjoy!
Do you have a favorite snow dessert recipe? Pin this for later <3 <3!!
I got the itch after making this one to make ALOT more! Snow, coconut and milk sounds decadant… do you have any you love?
Here are some other fun things to do in the snow!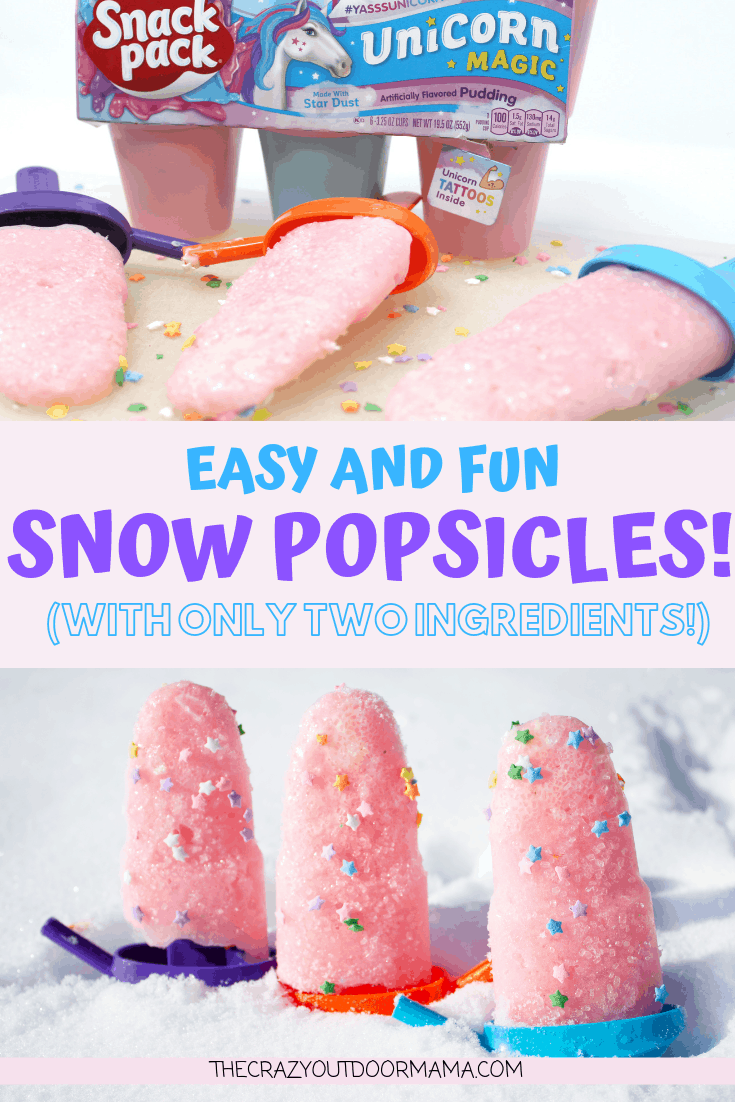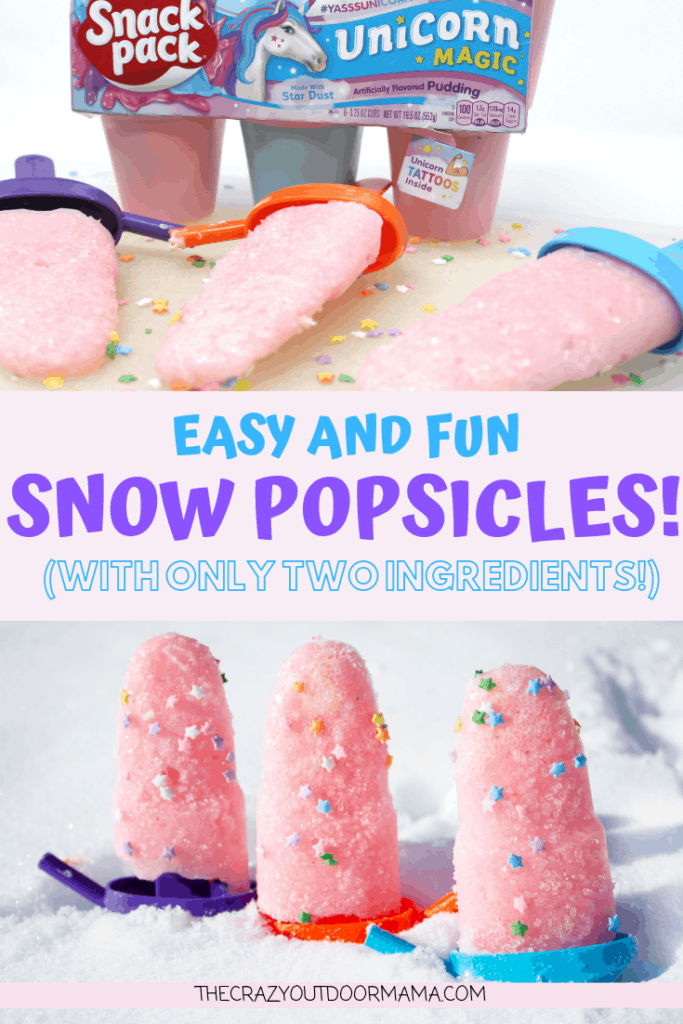 Latest posts by Stacy Bressler
(see all)