This will be our twins first fathers day, so naturally, I absolutely wanted to celebrate with a cute and easy homemade father's day gift from the kids!
When it was my toddler's first father's day, I went all out and created a shadow box with his footprints and some snap shots. I definitely wanted to do something cute for my baby girls first fathers day too!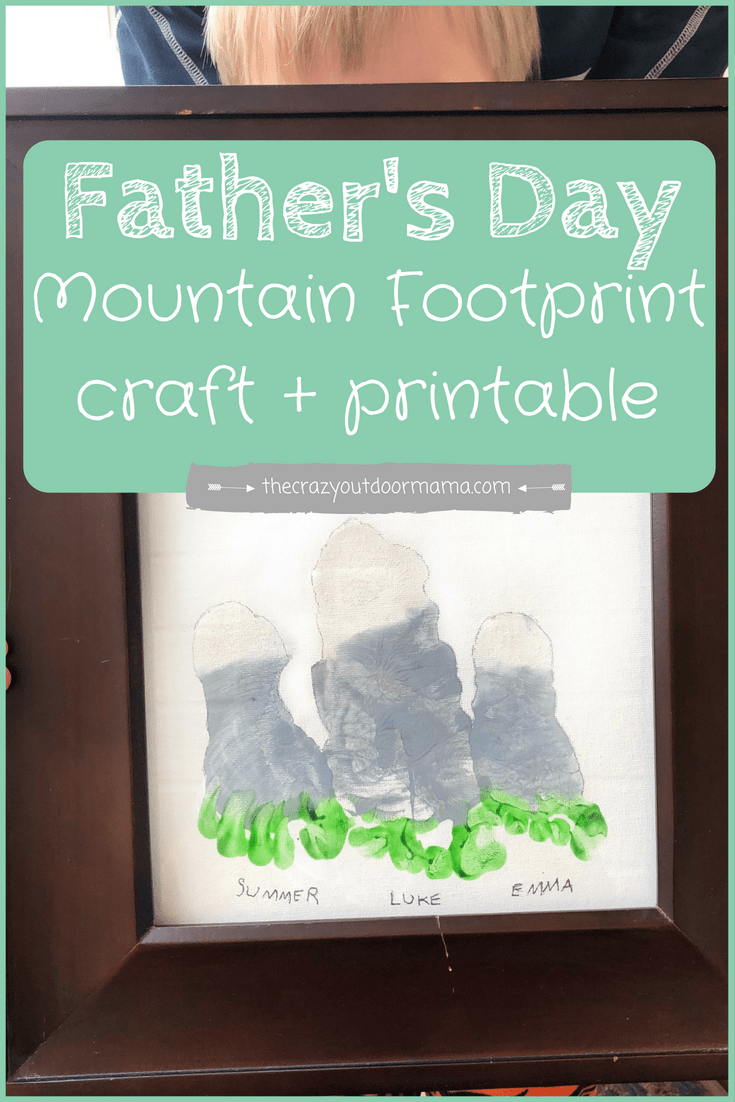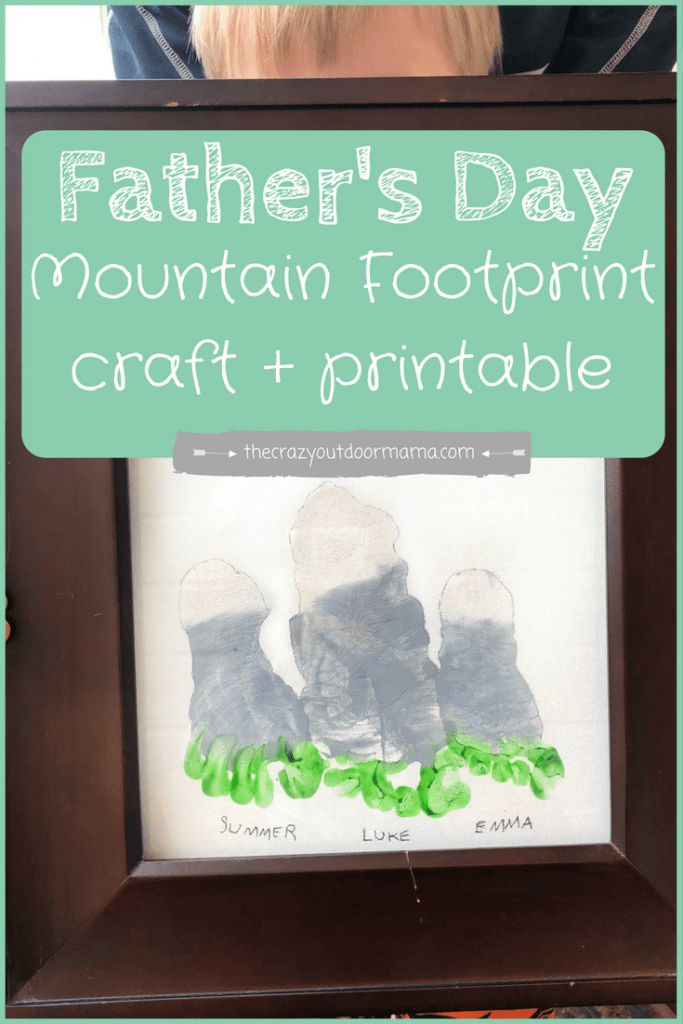 I really am a big fan of foot prints and hand prints; they are tiny for such a short amount of time! I'm probably over sentimental and am one of the people who will save every little craft my kids make, but that's ok!
Anyways, I started scouring the internet for some sort of adventure themed father's day craft, since our family is outdoors so much. I found some cute ideas, but eventually thought of this one and it is so perfect for our exploring lifestyle!
This cheap and easy DIY father's day craft only requires some paint and a paper; though you can add more stuff if you want to make it fancier. I actually just got back from Wal-mart, and they had 3 canvas sheets for only 3 dollars!
With just three colors of paint, your baby (or toddlers!) foot is transformed into a mountain to symbolize how great of a dad he is!
Mountains are powerful, strong, and unwavering, just like dad's love for his children!
Anyways, here are the directions to this easy father's day craft that will be perfect for little feet!
Materials needed for footprint mountains!
Don't worry, it's not everything in this picture! These are just some options of things that would work.
The below list is all you really need
Some kind of paper (I really like using canvas, and the 3 pack below was only 3.80 at Walmart)
Paint – You don't need much. The sampler below was under 3 dollars as well I think
Paint brush to apply the paint
Glitter is optional, as well as the cute framed canvas below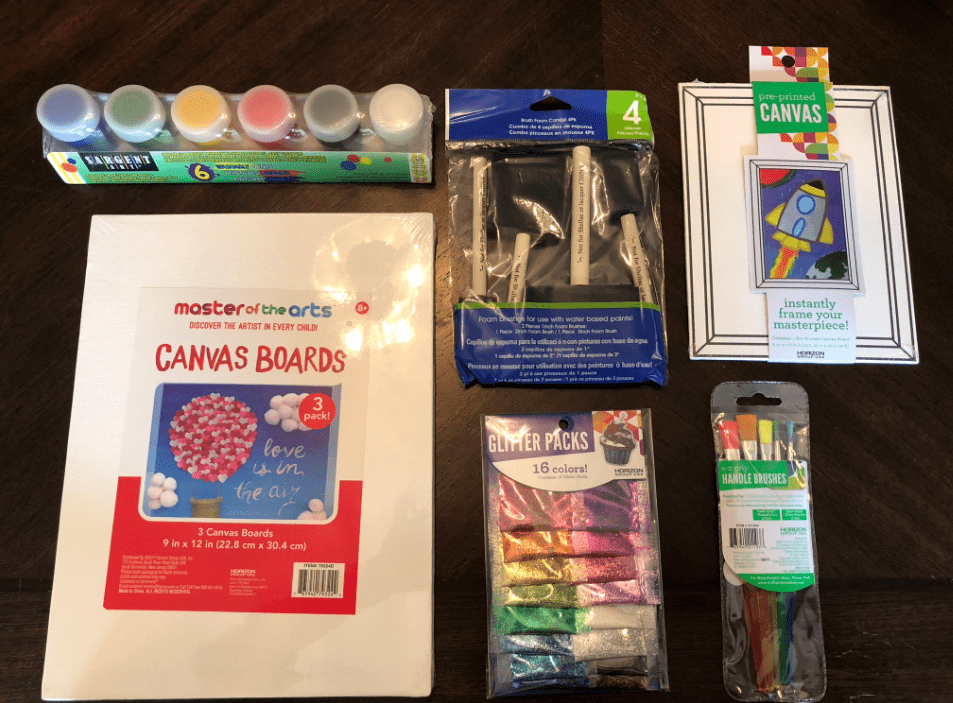 Step 1: Paint your child's foot
It may be hard to keep that foot still, so you may want to have all the colors you need laid out ahead of time, with corresponding paint brushes. It may be even easier to have the paint already on the brushes!
Put white on the heel (this will be the snow capped part of the mountain)
Apply grey to the middle of their foot – this will be the mountain itself.
Finish with green on the toes – this will be all the trees at the base of the mountain!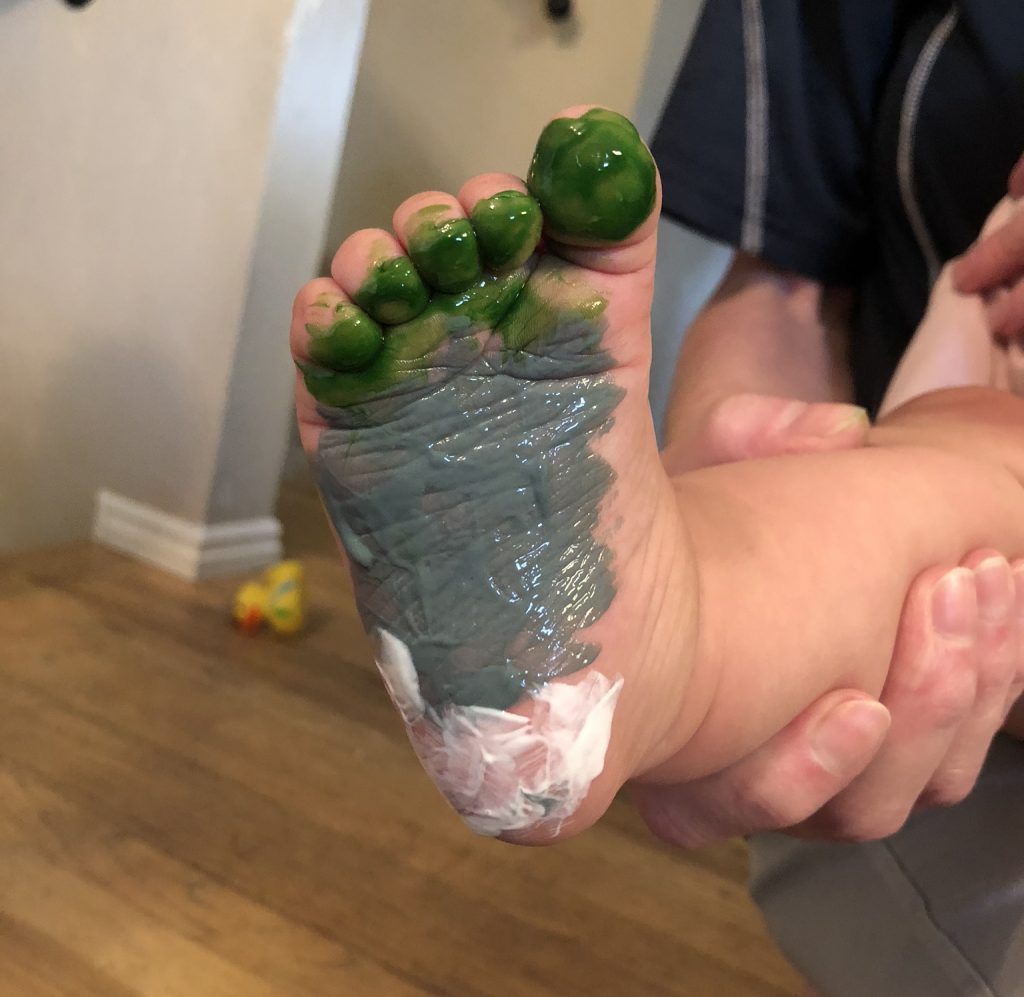 Step 2: Apply foot to the canvas, paper, or whatever medium you're using
Use even pressure and push down! Try and keep the foot centered so that you have room to put any writing you'd like!
You might want to do a test run on a scratch piece of paper to make sure you know how much paint to apply!
Step 3: Add additional sparkle, clouds or other decor if you want
My husband is not a fan of glitter, but I felt it added a lot to the mountain tops and did it anyway. If you're reading this hubby, don't worry I did the glitter at someone else's house!
Clouds are kind of fun to add if you have a toddler. Just put some glue spots down and, using cotton ball pieces, ask them to put each cloud on the glue spot! I didn't with mine because I wanted the focus to stay on the mountains!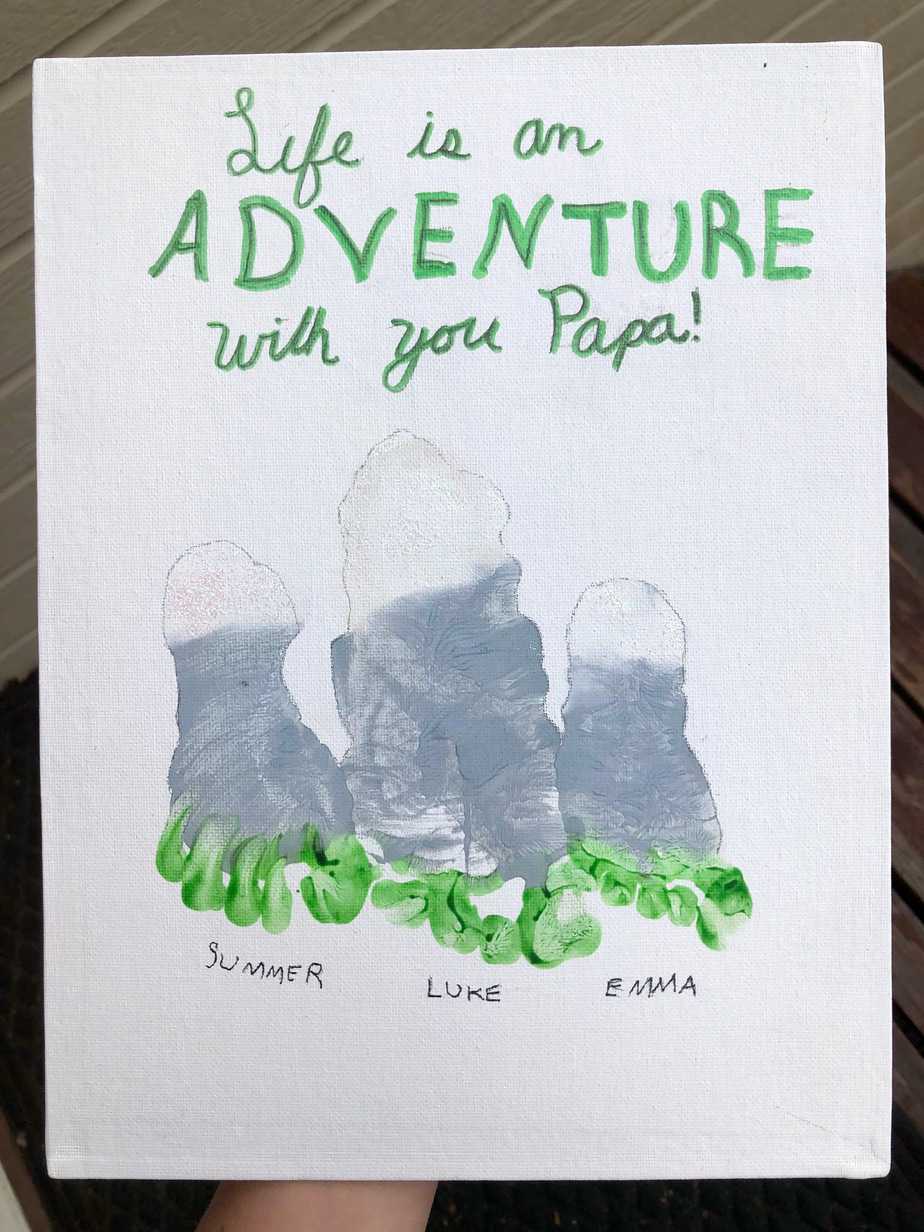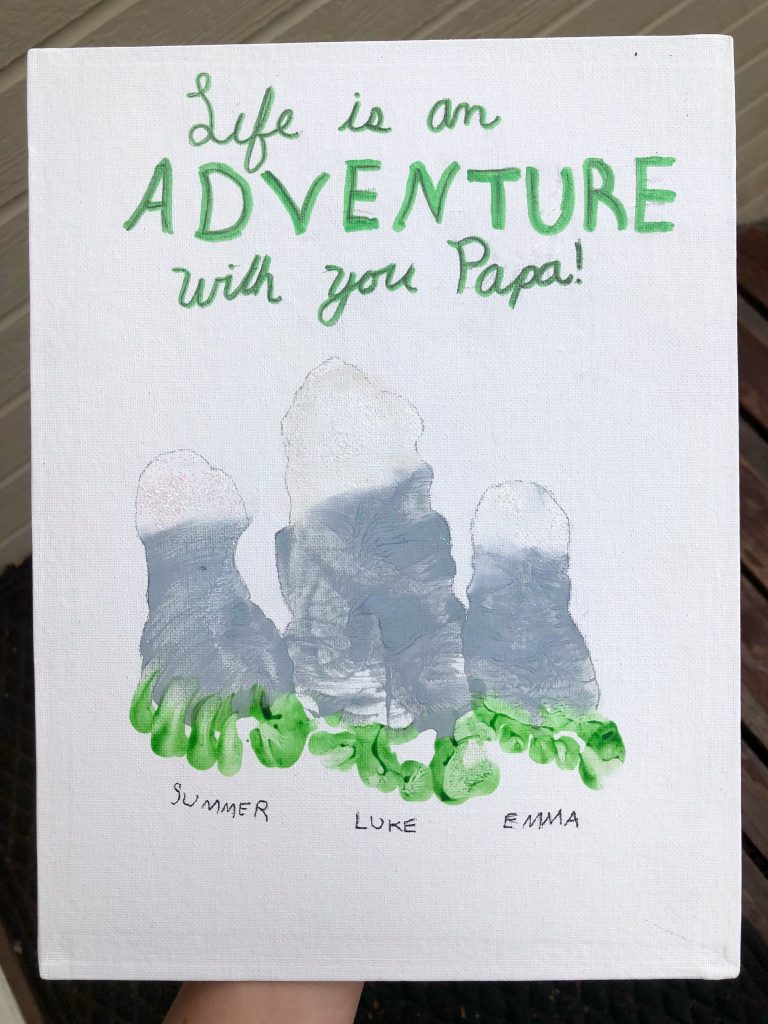 Step 4: Write your Father's Day Message
You could use mine, or any other you like.
You could also modify this father's day gift to say grandpa instead!
P.S. Feel free to use my template if your handwriting is messy like mine! Just click it to download as a PDF!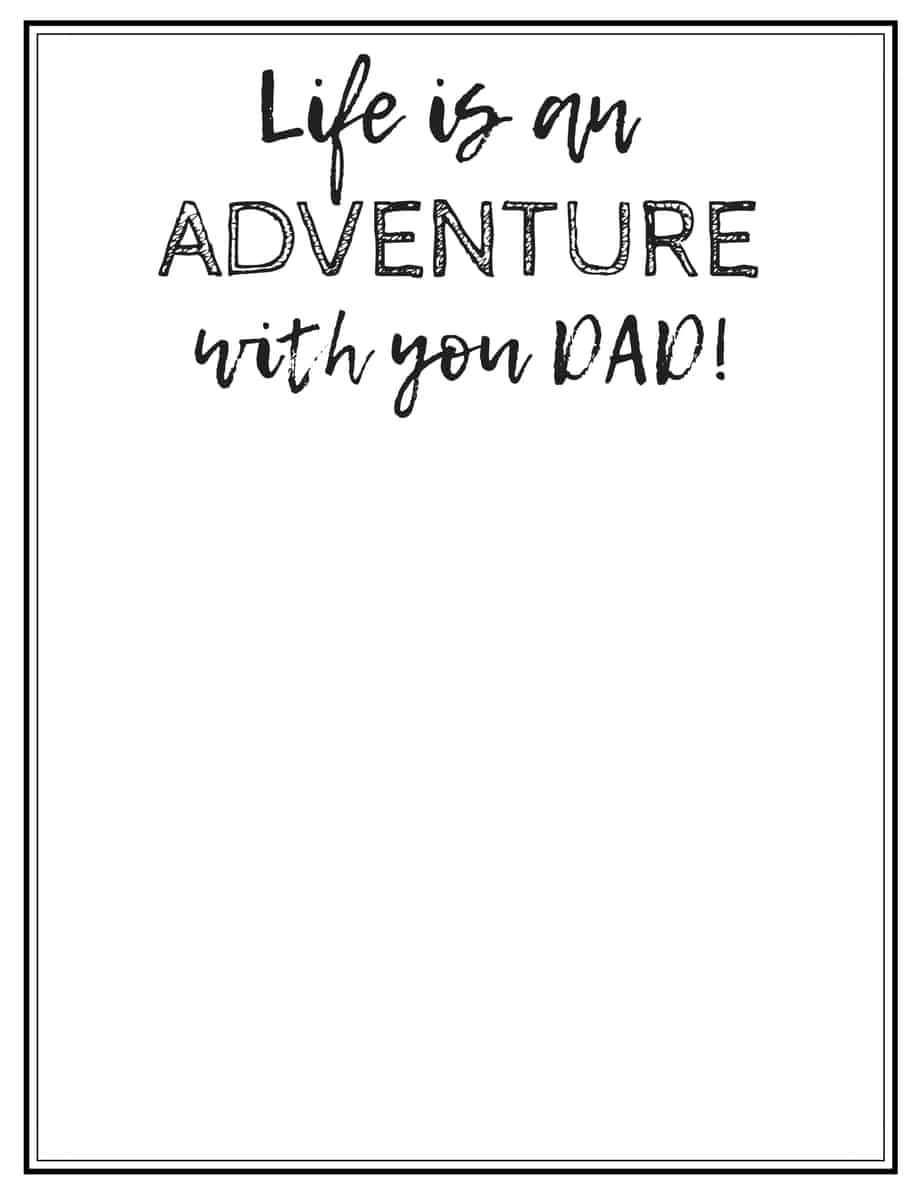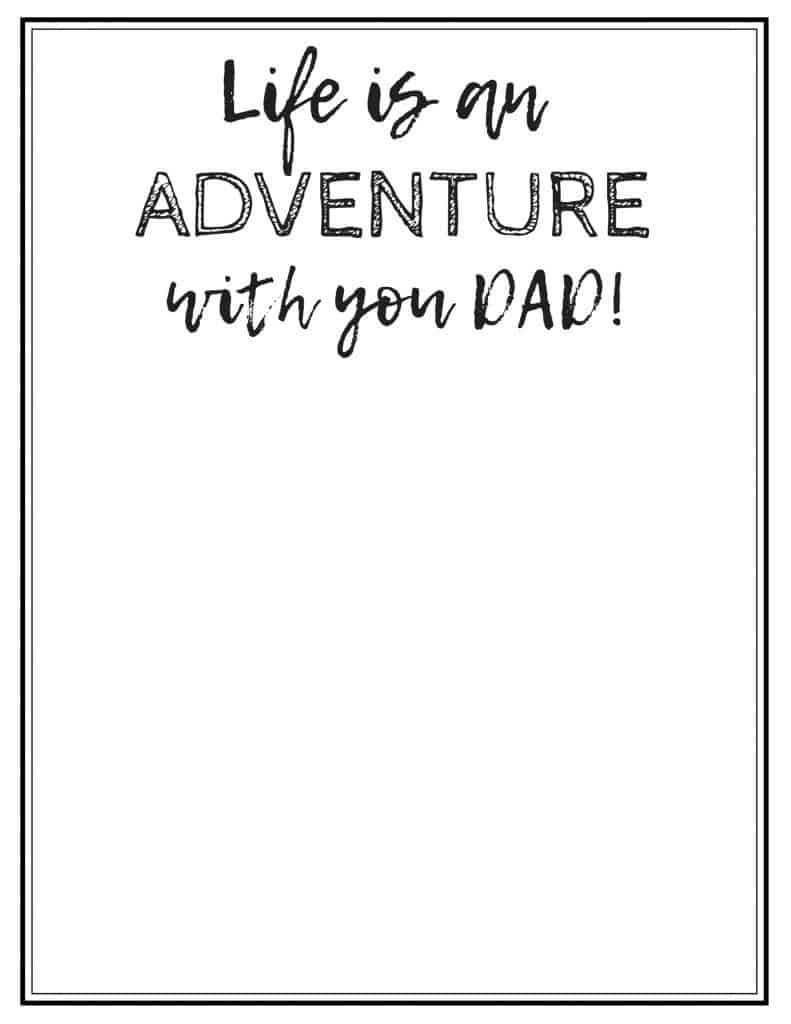 Father's Day Craft Template
If you have multiple children, you could make a "mountain range" of footprints for grandpa's father's day gift!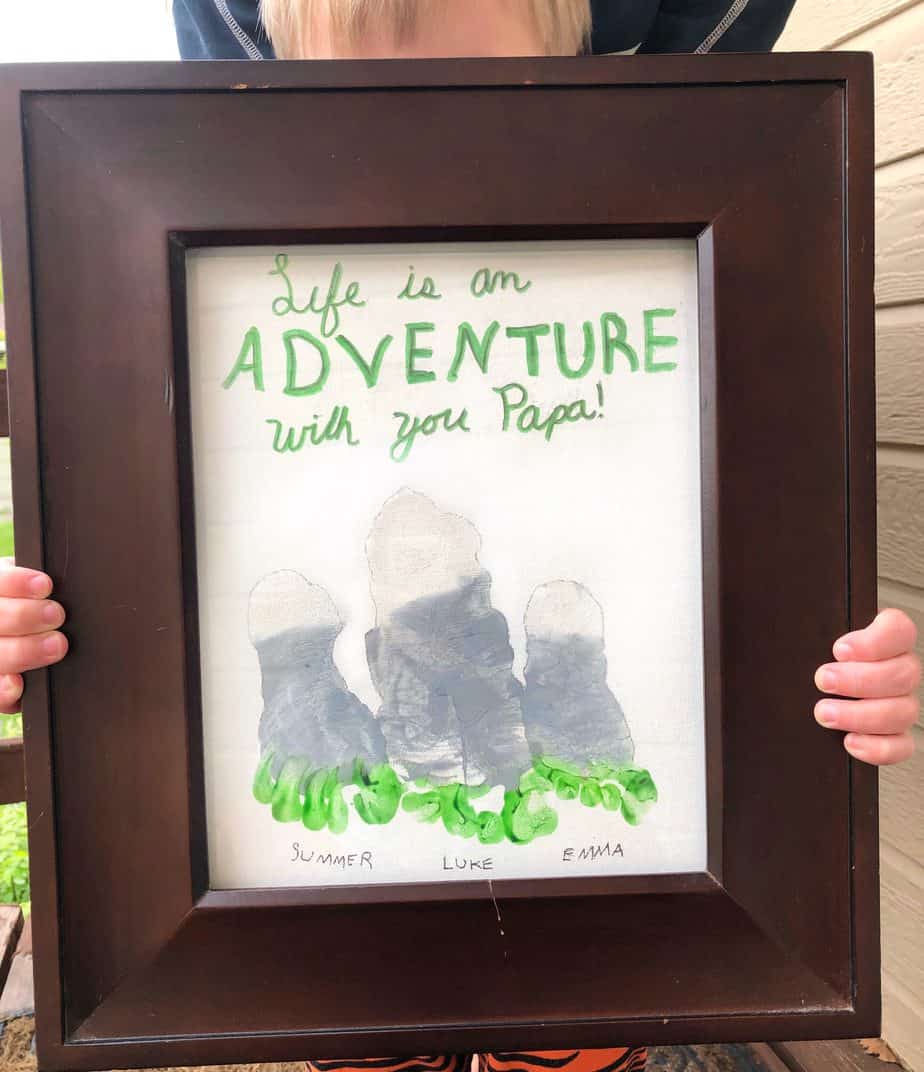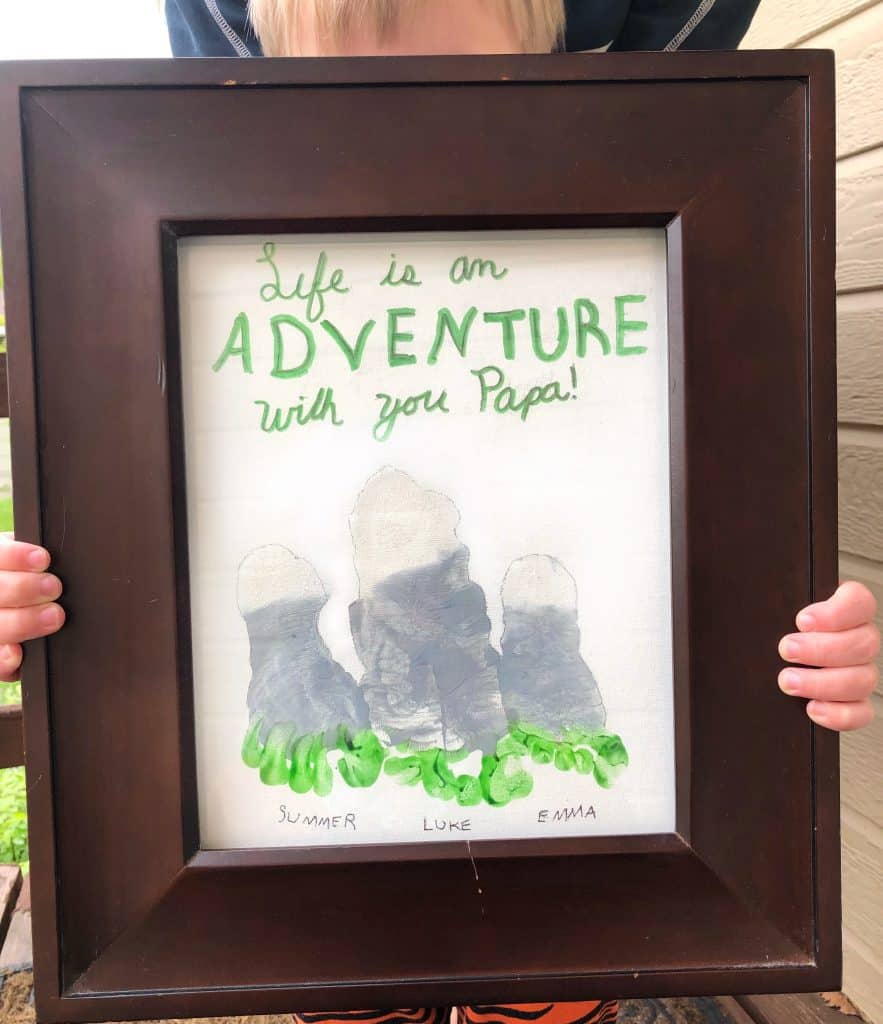 Aren't you excited to give your outdoor loving husband this cute mountain footprint craft from the kids?
I almost made a second one for myself! Then again, as stated above, I REALLY like crafts, and even more so keepsake stuff like hand and foot prints!
I think a dark frame really is the icing on top!
This would make a great gift for dad for any occasion, (father's day included!), especially the first time dad from his newborn! I can't even get over how cute little tiny baby feet would look painted like a mountain!
Don't forget to pin this for later! And let me know if you have any cute ideas you've done that are adventure themed for father's day!
Related articles you may be interested in if you love crafting!
Latest posts by Stacy Bressler
(see all)