With Christmas on the way, it feels like I've been so busy with all the craziness that comes with it, and I haven't really had as much time as I'd like to do Christmas crafts with my kiddo – in comes the sweet potato Christmas tree!
This craft was born out of no time to find all the fancy craft materials, as well as a way for my son to practice his fine motor skills and creativity!
The great thing about this craft is that it can be as fancy and advanced or as basic as you like, depending on who's doing it!
For example, I just used glue dots and sprinkled them with glitter for ornaments. You could take it a step further and instead glue sequins, pretty little beds, or even little pieces of shiny pipe cleaner!
Anyways, here is what you'll need for this fun and easy kid's Christmas craft!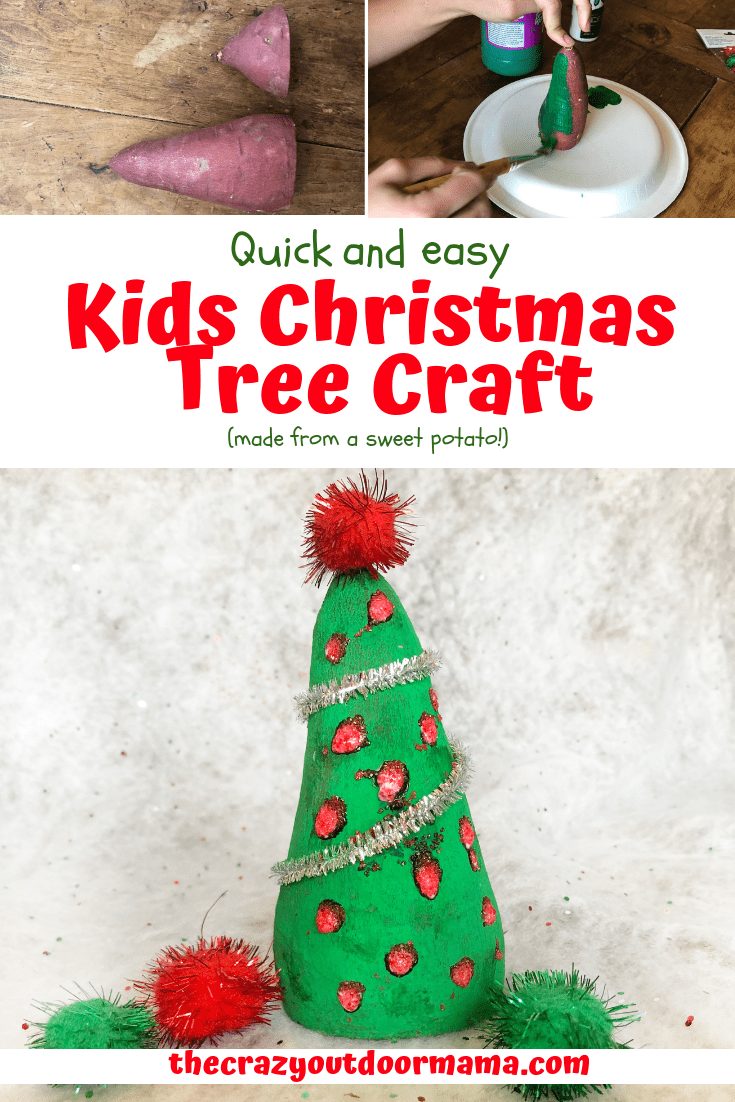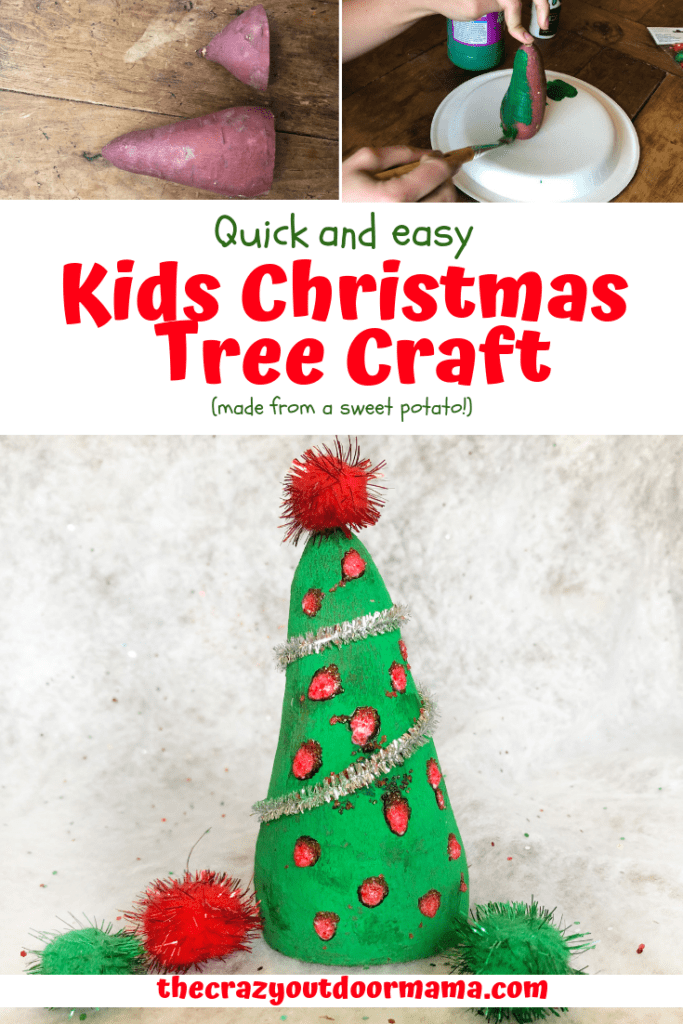 Materials Needed for Sweet Potato Kids Christmas Craft
Sweet Potato (try to find one sort of Christmas tree shaped to make this easier!
Glue to attatch ornaments
Pipe Cleaner for the "christmas lights"
Sprinkles or other decor to be ornaments
Directions to make this quick Christmas tree craft!
Christmas Tree Sweet Potato Craft Directions
Cut bottom off of sweet potato


Paint it green

One layer is fine enough!



Add "Christmas Lights"

Using a pipe cleaner, poke one side into the top, wrap it around, and poke the other side of the pipe cleaner at the end of the potato.



After paint dries (5 mins) add glue and decor!

I used glue drops and sprinkled sprinkles on them over a plate! This is the easiest thing to do, especially for younger kids (mine is a preschooler!) But feel free to get creative with any kind of ornament you want (sequins, beads, bells, food items)


Your Christmas Tree craft is done! I'd love to see yours in the comments!
This could go SO many awesome ways! If you did one, I'd love to see it!
Latest posts by Stacy Bressler
(see all)