With this being the first year my kiddo actually GETS the whole Santa thing, I knew I had to do a fun Santa craft for my little preschooler!
The magic surrounding Santa is pretty awesome after all – he comes through your chimney, eats your cookies, leaves some gifts, and flies off in his reindeer! I LOVE it!
I wanted to recreate a portion of the magic that he could play with in his own hands… so "Peek a Boo Santa was created!"
I love that this is a super easy craft – just print the one page, cut and paste to your plate, then decorate!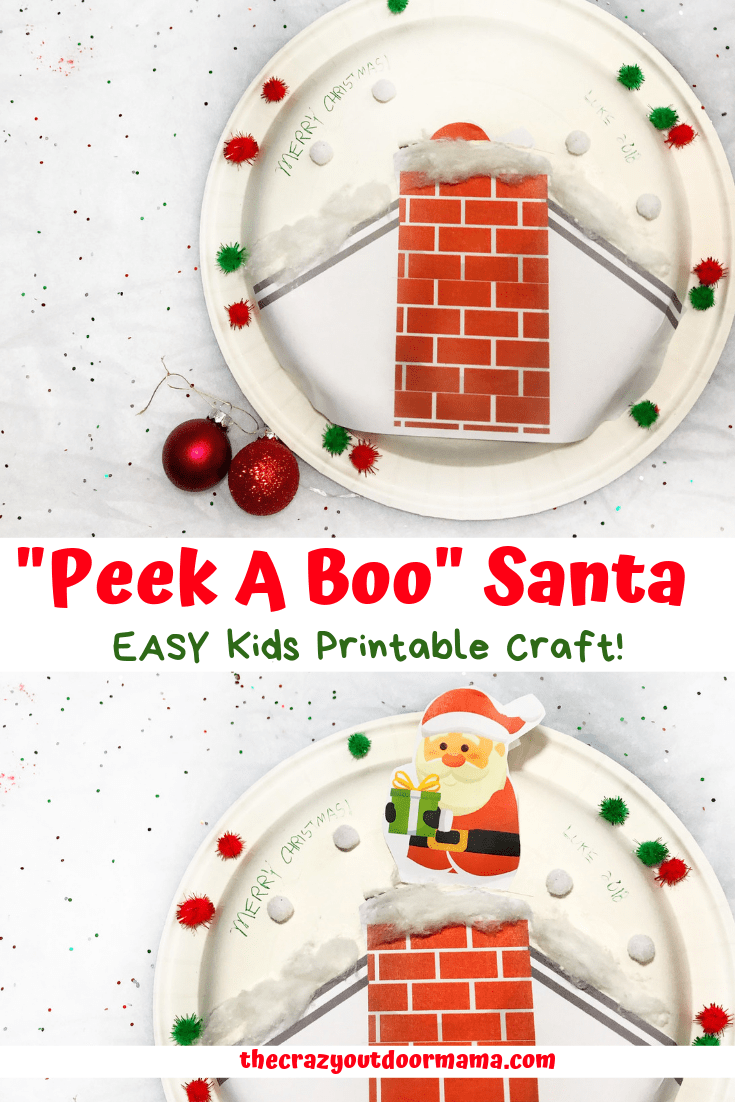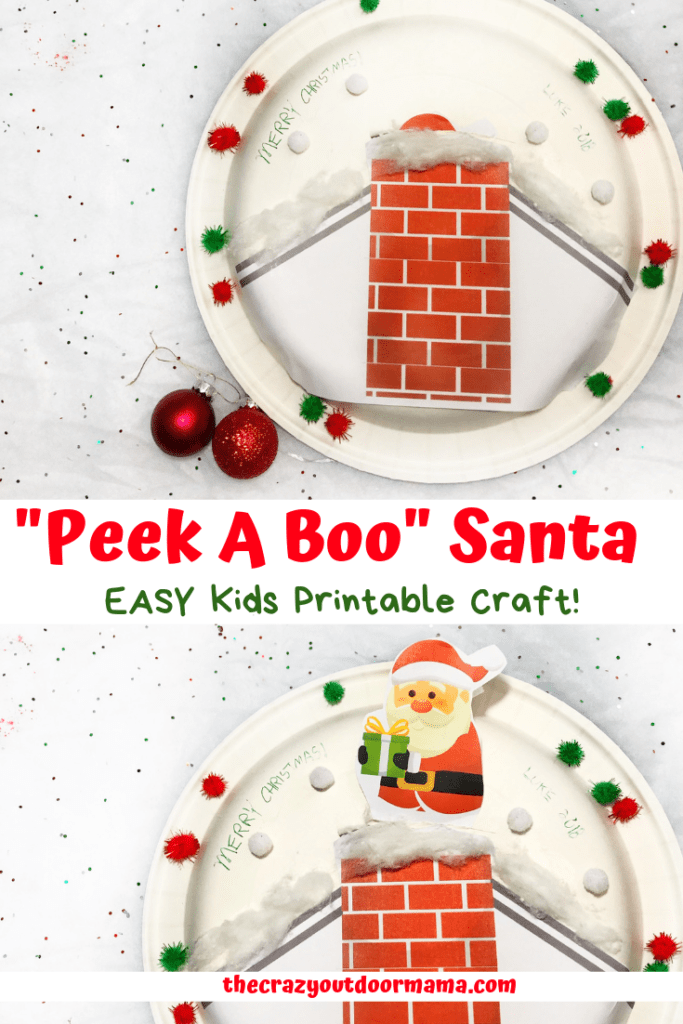 Santa is on a popsicle stick, so kids will love making him peek a boo out of the chimney!
Anyways, here's how to put together this easy Santa craft for kids!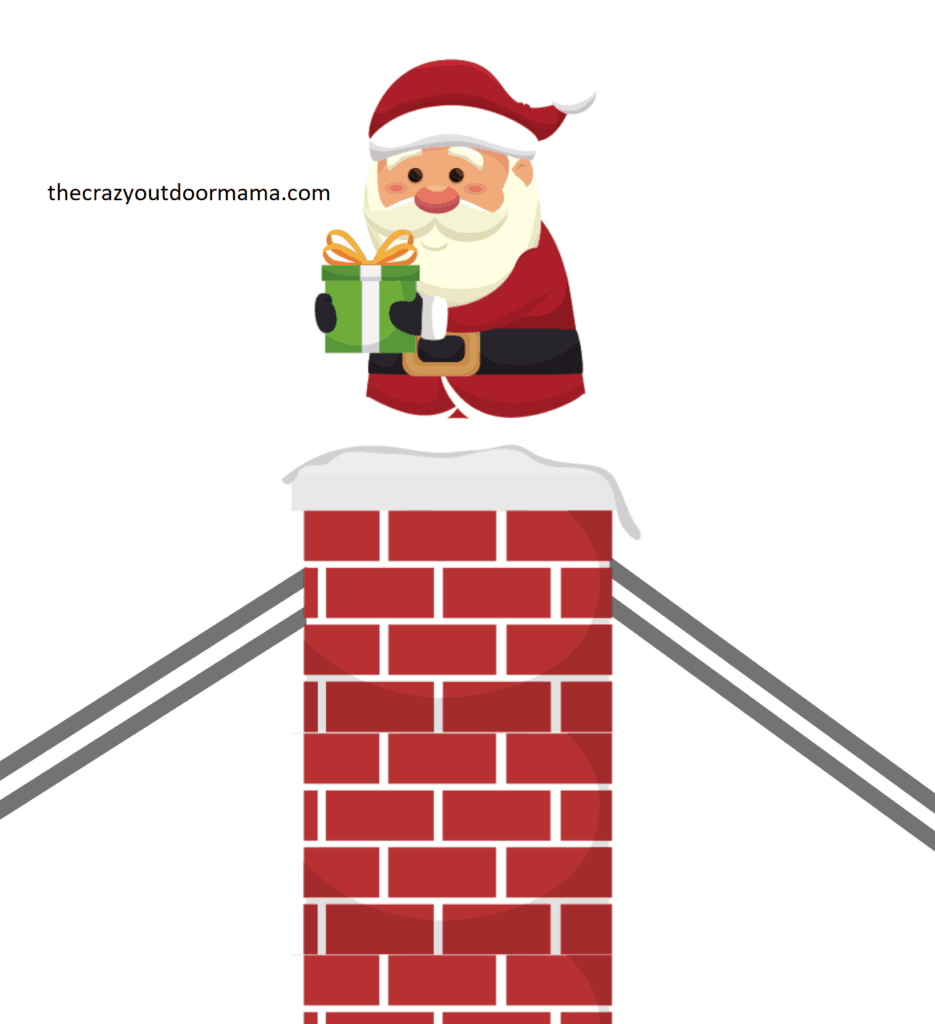 Items needed for Santa Craft
Paper plate
Printer
Scissors
Snowy Decor (cotton balls, pom poms, glitter!)
Scissors
Popsicle Stick
CLICK HERE TO DOWNLOAD YOUR SANTA CHIMNEY TEMPLATE!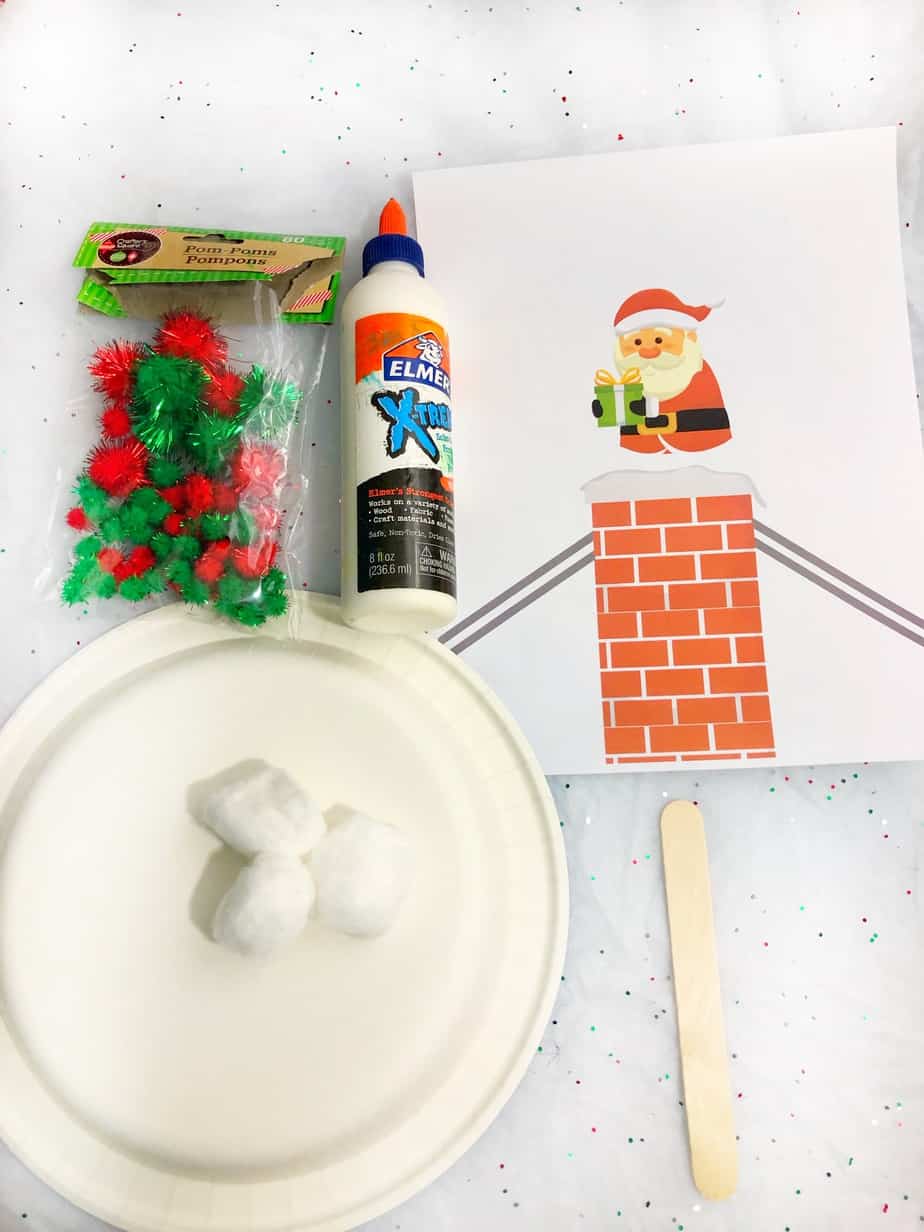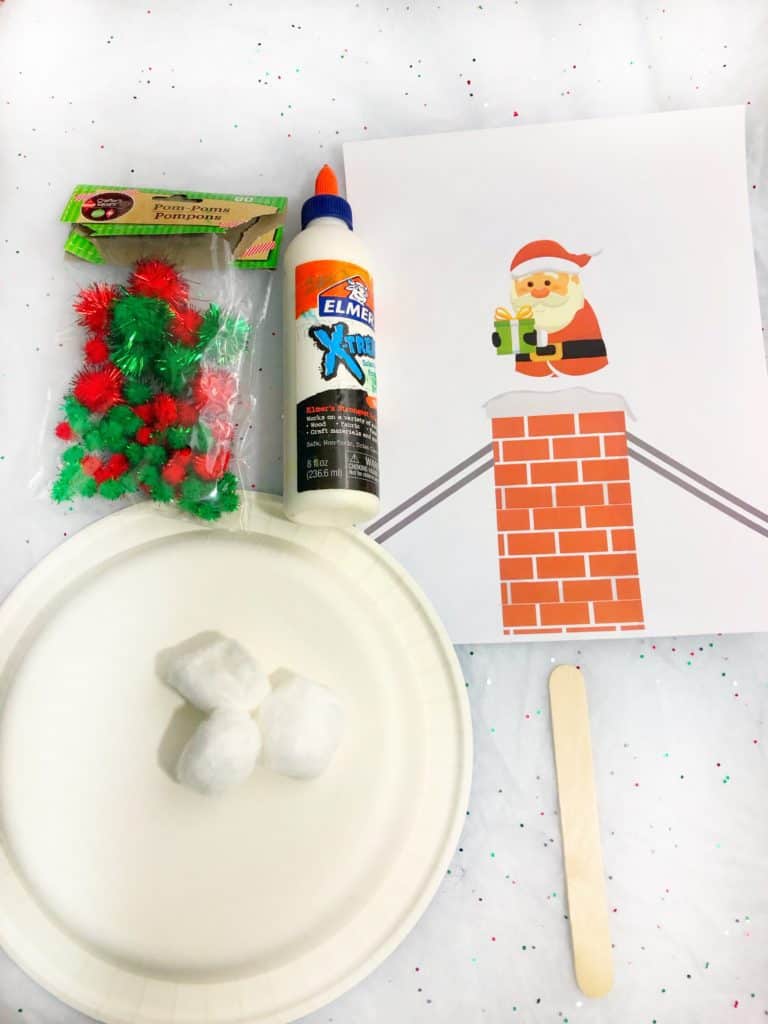 Directions to making
Print out Santa Roof and Chimney Template

Once you receive your template, simply print it out! It should fit most standard sized plates. Look right above this for that free printable!

Cut out roof area, cut out Santa

If the kids are old enough to do this – awesome! If not, just around everything. There is a small space between Santa and the chimney, so cut right underneath there.

Glue roof to the back of the paper plate

I liked using the back of the plate because it left space to operate the Santa on the inside of the plate (there is typically a rim around the plate, creating a sort of pocket space perfect for little hands to use Santa!) You can round the corners of the roof if you choose, if not just a glue stick will hold everything!

Cut slit right above where chimney ends

Definitely do this for the kids! Cut a good slit right above the chimney so that Santa can easily "Peek a Boo!"

Glue Santa to the Popsicle stick

Make sure to run the stick pretty far up to help keep Santa sturdy – too low and he will just bend alot! If you want, you can additionally tape the bottom of the santa to the stick so there is no "lip" that gets caught when pushing Santa all the way up and down (you'll see what I mean once this is made!)


Decorate the roof and scenery with snow!

Pulled apart cotton works great for this! I also liked using pom poms to be the "flakes of snow". The rim of the plate could also be decorated with Christmasy things like shiny red and green pom poms!
Your Peek a Book Santa kids craft is done!
Yay! This craft really is fun for preschoolers to even 3rd and 4th grades (or anyone who loves Christmas… heck I loved making it!)
Let me know if anything was difficult to understand, or if there were any problems with the design!
Merry Christmas!
Don't forget to check out this other fun Christmas craft for kids – A SWEET POTATO Christmas Tree!
Latest posts by Stacy Bressler
(see all)