I looovvee all things valentines, mostly because it includes bright colors and glitter.. and I'm a sucker for that!
My son, however, is not as artsy as I am (he is only 3 though) so I knew I had to spin this in a way that he could enjoy… and so "love bugs" were born!
These are pretty cheap to make, and you can really make them as simple or detailed as you want depending on the age of the kiddo doing it!
All it is is an egg carton section, some pipecleaners, and whatever decor you have!
I liked atleast making them have legs, but it's up to you to decide the rest!
For example, some of mine had antenna, wings, pom poms, punch outs… so many possibilities!
Anyways, let's get into how to make this cute valentines kids craft!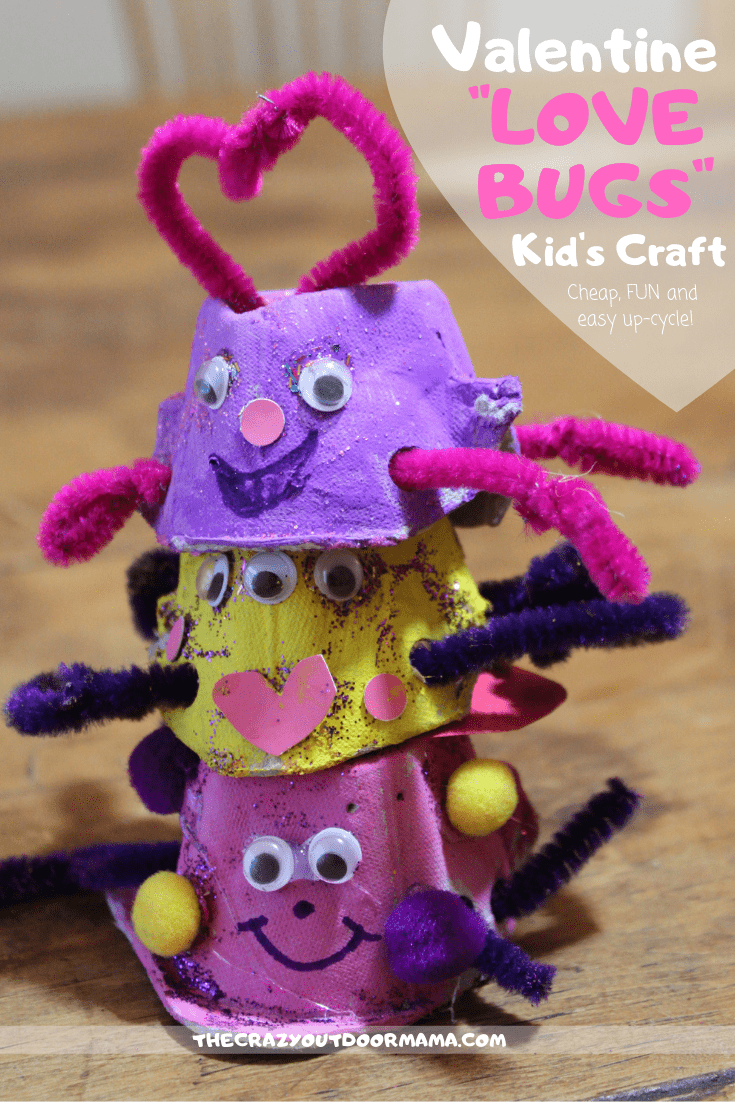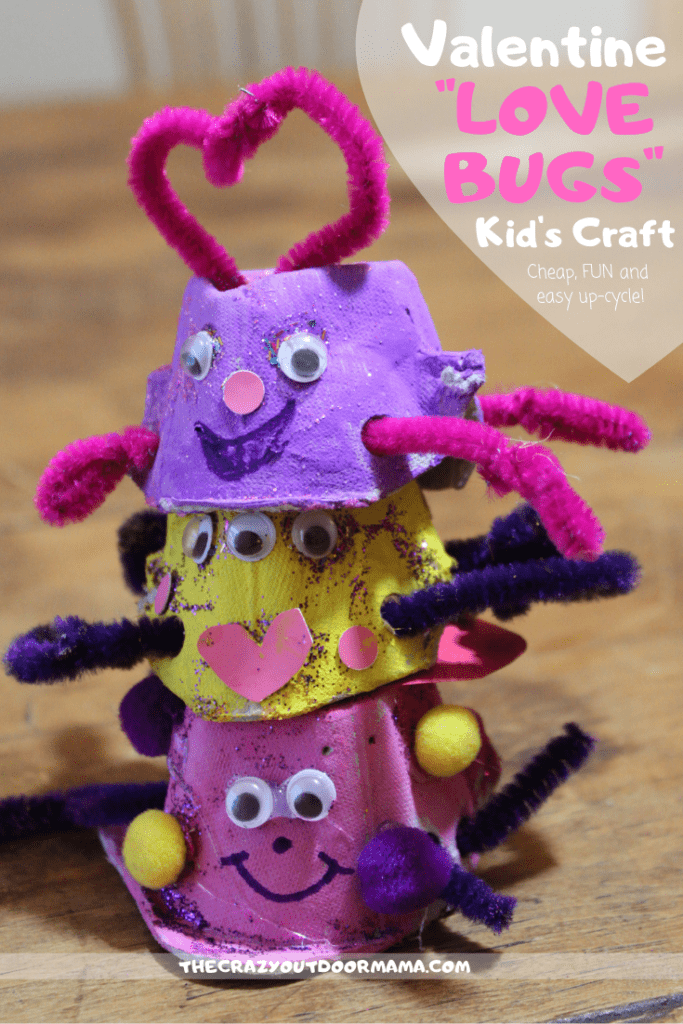 Materials needed for Love Bug Kids Valentine Craft
Egg Carton (Plastic or paper, though I think the paper works better)
Pipe Cleaners – These are used for legs and antenna
Glue – Regular ol' Elmers will due
Paint and paint brush– Pink, Purple, or some neautral color like yellow
Hole Punch – This is to make the holes to thread the pipe cleaner through for the legs
DECORATIONS (googley eyes are a must!) – Pom poms, glitter, paper cut outs or whatever else fun stuff you have laying around the house!
Directions to make cute

valentine

bug!
The best part about this bug is that you can just set out a bowl of decor, paint and glue and let the kids have fun with it!
Cut out one "egg holder" from the egg carton


I'm sure there's a proper term for that, but this will work! Anyways, cut out one egg holder and trim it so that it sits even when set down

Punch any holes you want for legs or antenna


This is easier to do before painting because the paint can make the egg carton sort of mushy if using a paper one!

Thread pipe cleaner legs through leg holes

I'd suggest cutting the legs before hand for your child so that you don't have to figure out the length you guys want on the spot.

Paint and sprinkle any desired glitter

Paint the outside of the egg carton bug, then sprinkle glitter so it sticks easy without having to use glue!


Glue on eyes and other decor!


I love googly eyes, so of course I put those on all of them! Other options include heart shapes wings, heart antenna, cute dots, pom poms or sequins!
That's it! I'd absolutely love to see your creations, so be sure to add a picture on the pin!
I love open ended crafts that can look good no matter the skill level or creativity!
I'd be thrilled if you posted your creation!
Happy Valentines Day!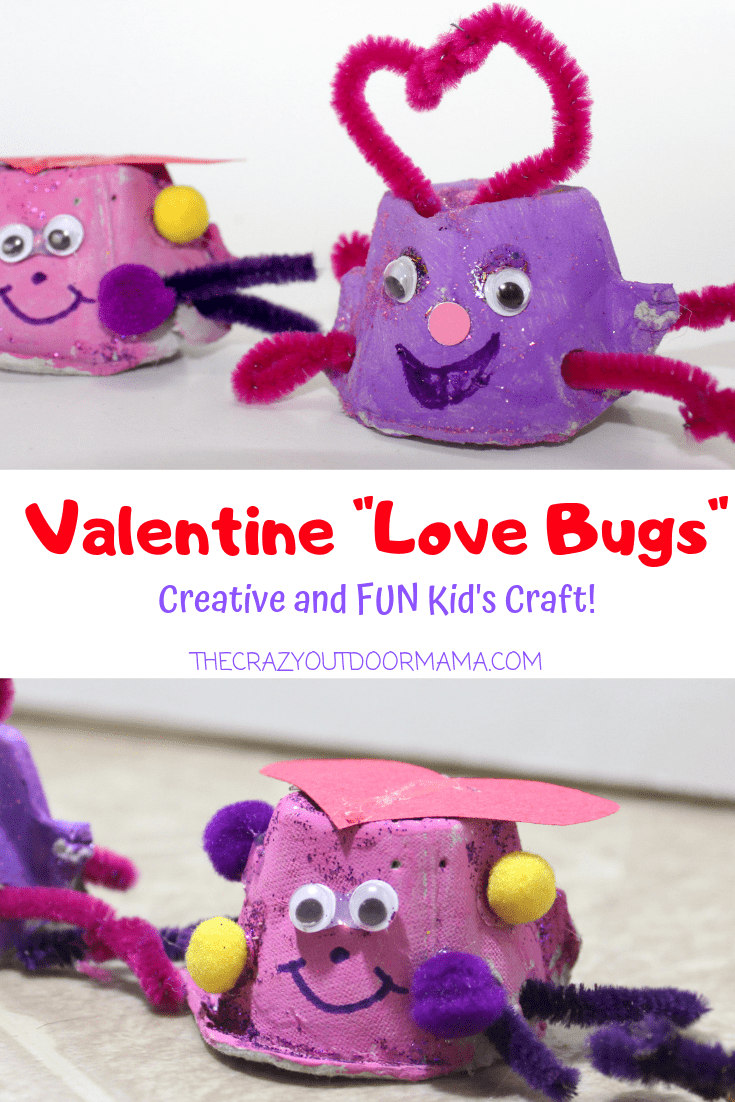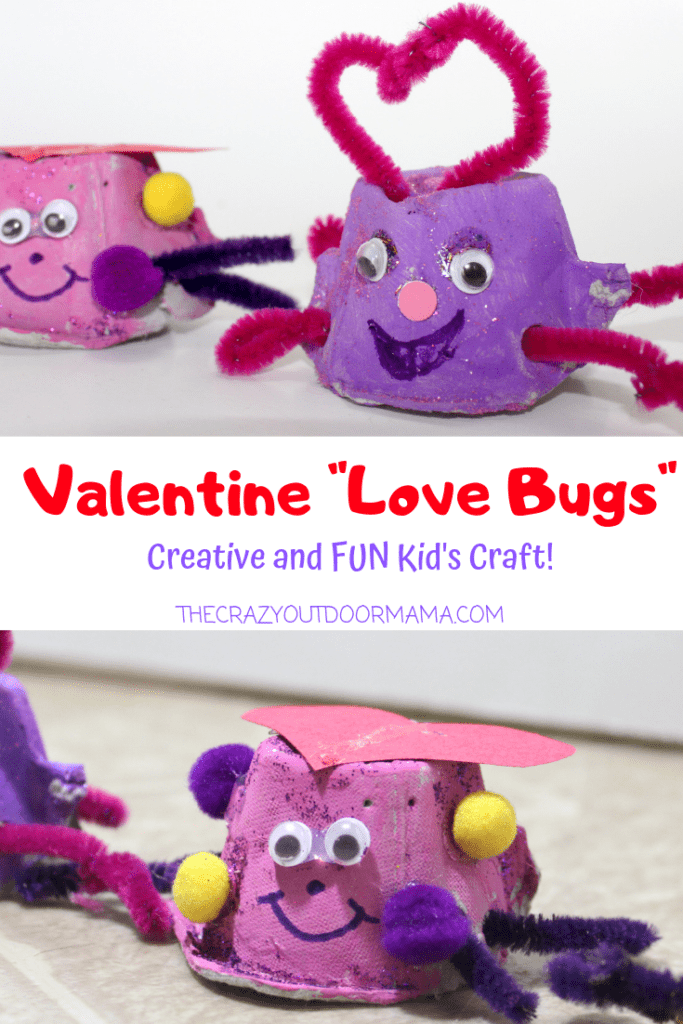 Latest posts by Stacy Bressler
(see all)