Some Funny Memes for the Long Term Crowd
Hey all! With Valentine's Day coming up, it got me thinking about some changes that have happened since 5 years ago (when my hubby and I got married!)
It's not that we "give up" or "settle", but maybe something more a long the lines of become "comfortable"
What comfortable am I talking about? I mean walking in to get some finger nail clippers when he's taking care of business… in the dating stage even TALKING about that was awful and embarrassing.
So as Valentine's Day gets nearer, I've been seeing exponentially more mushy Valentines shout outs and memes. It made me want to look for some that appealed to the real, no fluff, surviving on coffee and 3 hours of sleep crowd.
I searched google and found.. NOTHING! So I figured I'd make some of my own that I hope ya'll can relate to. Enjoy!
16 Hilarious Long Termer's Memes
No joke ladies and gentlemen… not having to pick up the mess at the end of the day leaves A LOT more energy for other endeavors!
2. Nobody as long as the baby is refusing to sleep or needing to be held!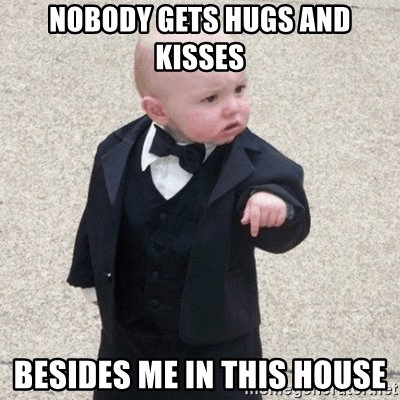 3. No one really wants to do that. In fact, it is often a test of wills and who needs to use that bottle first. But your partner does it on their own.. without asking? That's REAL love.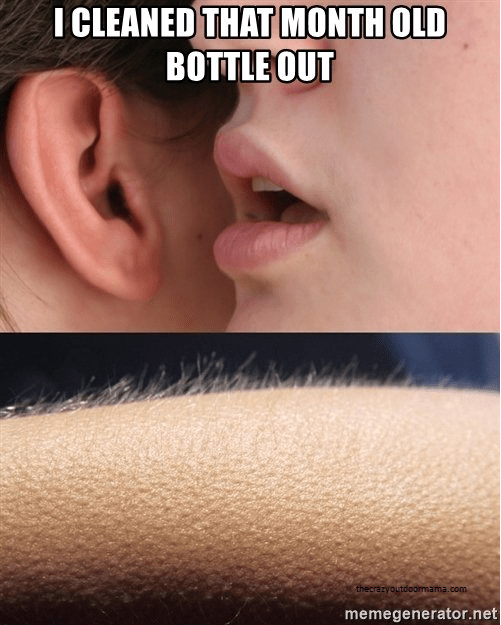 4. Though my husband isn't as into it, I always have these grand plans of going out to see some live music, having a drink and dancing. The few times we did make it out, I don't even think we lasted till the band actually played. It's very deceiving; the band is supposed to start at 8, but that's the opener. Then the band is late. Then before you know it it's 9:30 and the most romantic thing at that moment is driving back home to go to sleep!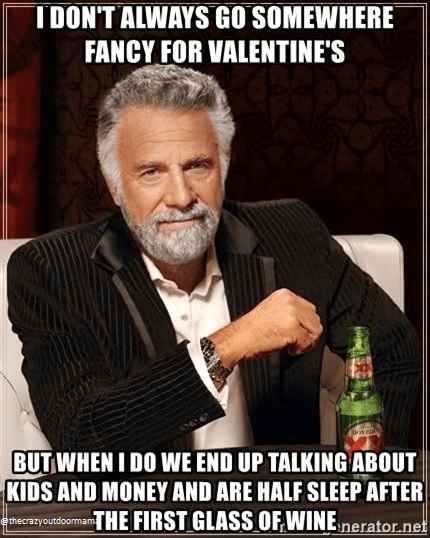 5. My absolute pet peeve. The good news is, if you're in a honest relationship, you are not expected to get stuff on Valentine's day and instead wait for the awesome deals on all that candy the day after!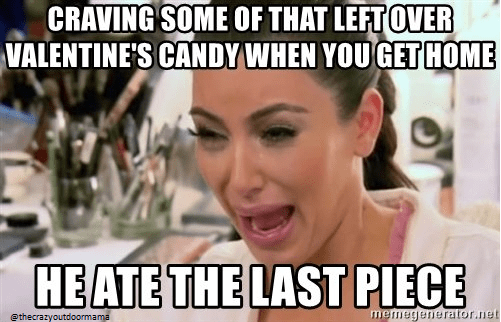 6. WHEW nothing to get you feeling romantic and frisky like some extra hours of sleep. Serious brownie points to cash in later!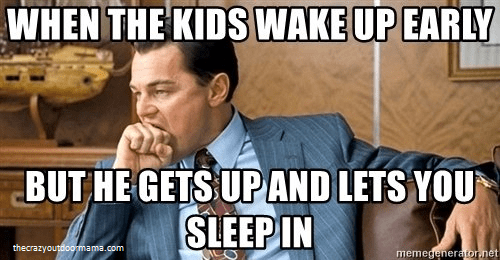 7. Not possible. With our 3 kids still waking up at night, patience gets pretty low. We've discussed trying to put forth real effort to be nice in the mornings after a crazy night, but both agreed just not gonna happen. But real love is being real; I acknowledge you're a crank before coffee and prefer to talk to you later. No hard feelings, just the truth!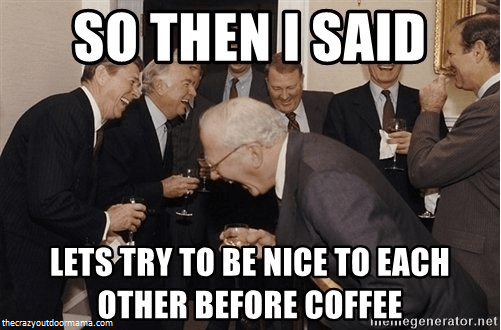 8. Right when you think all the stars have aligned, and you might get to finish your 20 minute show and cuddle some. BAM think again! The results of your previous lovin changing the plans!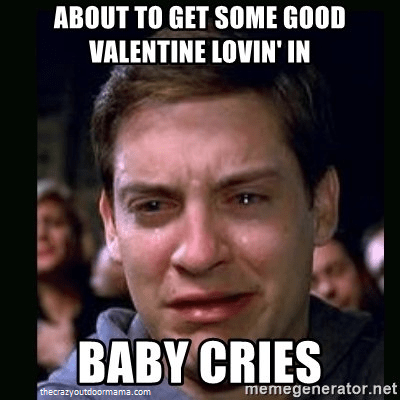 9. The inevitable house stuff that comes up at the worst of times.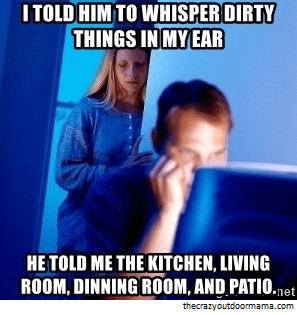 10. I feel pretty proud when I remember to buy a card sooner than the day before the event. I feel even better when I write something in it earlier than an hour before he comes home!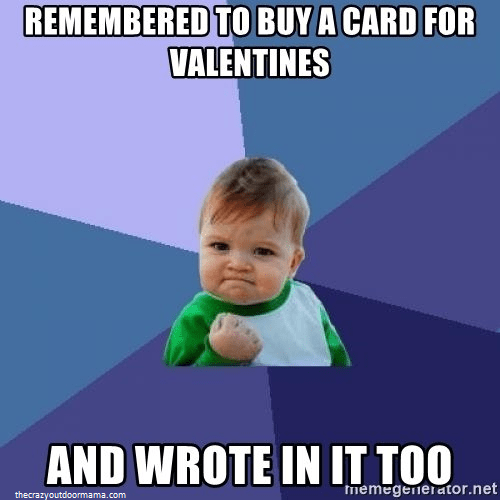 11. Though not the case for me, I have plenty of lady friends who do secretly want something. Just assume this. I have told my husband though not to waste 60 dollars on flowers that will die in a week, and instead just give me the money so I can make some guilt free purchases!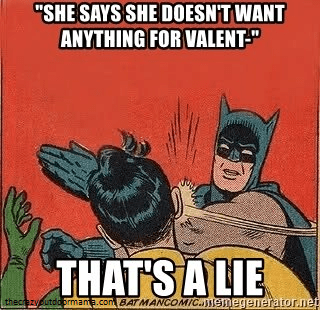 12. Any time I have anything planned or having changed something in the house or about myself. However, his isn't good if I'm trying to play something like poker.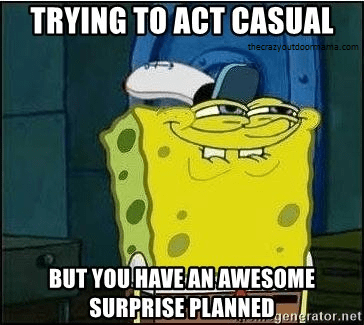 13. Ya'll.. I know I was the same back before we got married; you know, the whole "I love him a million times to the moon and back and forever and ever" at like 6 months dating. But now I see the light and can laugh at the cheesiness! That isn't to say I don't mind some mushy talk every now and again =P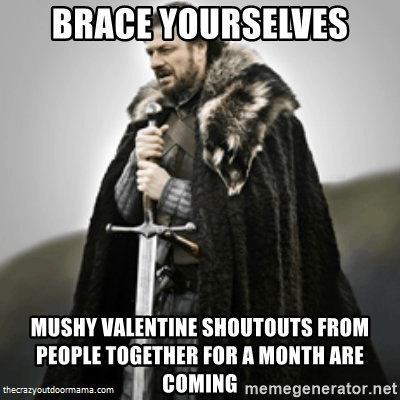 14. Faster than the speed of light! Kids must have thought I evaporated or something.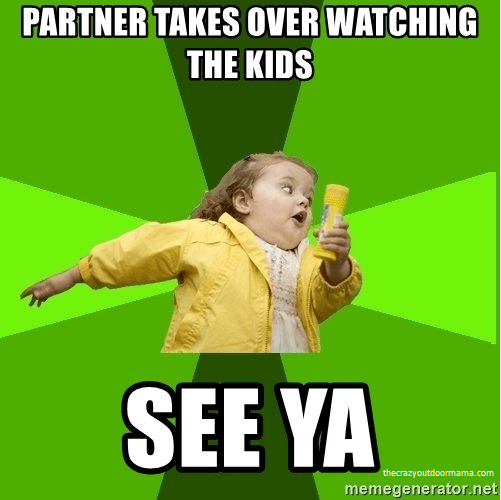 15. There's definitely a hope and expectation for some loving… now to scare the children into obedience to make it happen! Just kidding (mostly!)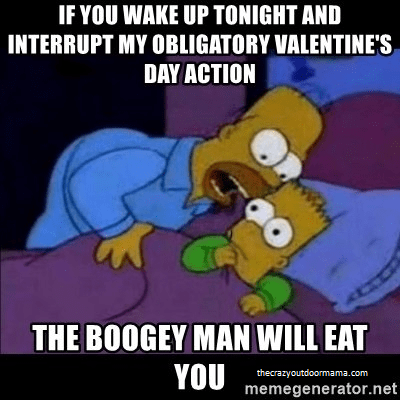 16. Leg shaving is a luxury if it's just me and you. Perhaps when the children get older, I will be ok with spending that extra 10 minutes doing something like that. Don't get me wrong, I do still shave and want to look good. But not EVERY time… especially not if we had an all nighter (not the fun kind, but the ones where there are babies screaming and waking up every 20 minutes) the night before.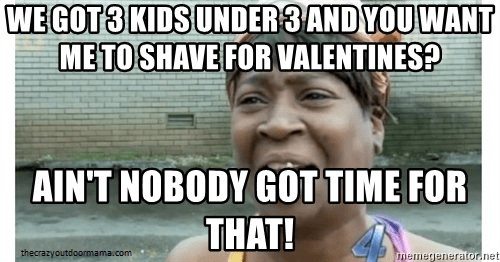 Don't forget to pin these memes!
Leave it in the comments! If you're looking to LOL some more, check out these Valentine funnies from Seventeen ( they're surprisingly good!) Check these e-cards out too if you like a little inappropriate humor!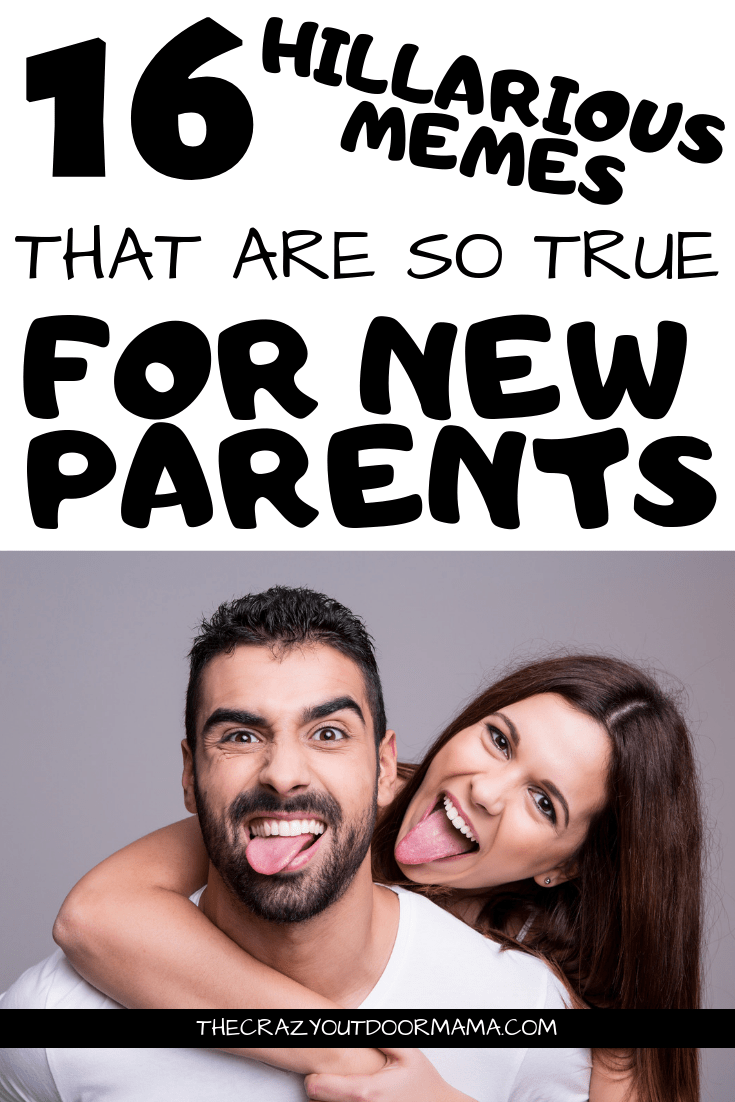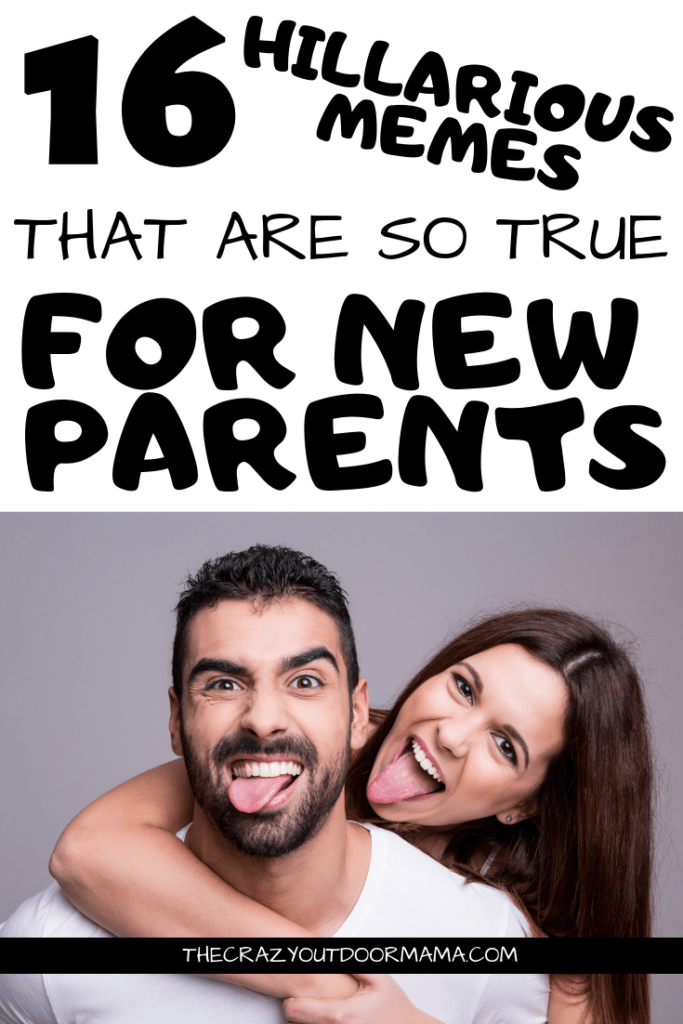 Latest posts by Stacy Bressler
(see all)