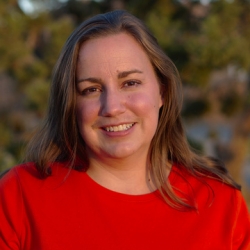 Latest posts by Christine Lindstrom
(see all)
"Wow, I'd love to be able to travel like that and have that experience as a family. What an amazing education for your kids! That's a dream of ours – but we could never afford it."
Is that your response when you consider the idea of roadschooling? Finances is the topic we are asked about most frequently in this lifestyle, so you're definitely not alone. We get it – one reason so many people save travel for retirement is that it doesn't seem to fit with having a job and supporting your family. Full-time travel and work can be hard to imagine.
While it isn't always easy, it's important to realize that it is possible! The main reason many families can't afford to roadschool is because they think they can't. In reality, it may not be as out of reach as you think.
Creating a manageable roadschooling budget works like any budget. You need to balance your income and your expenses. Let's start by looking at ways to earn an income while traveling. In Part 2, we'll dive deeper into how you can manage expenses to make roadschooling affordable.
Here are the 10 ways to create an income while roadschooling in your RV I'll go over with you:
Take it With You: Location independent jobs
Try Freelancing: Upwork is great!
Online Teaching: Outschool, tutor.com, eTutorWorld and VIPKID
Travel Based Work: Insurance adjusters, traveling nurses, park rangers etc
Workamping: Trading campground care for a campsite and utilities (not always pay though!) check out Workcamper News, Workcamping Jobs
Start a "Home" RV Business: Computer repair, dog sitting, pet grooming, nails or other things you could offer in a campground. RV Entrepeneur on FB is a good place to start!
Direct Marketing/Coaching: Great for social butterflies and people who have time to put in the work (MLMs, supplements, beauty etc)
Monetize Your Travels: Some families have had success with this via Youtube or their own websites (example, Less Junk More Journey)
Seasonal Work: Following the seasons can be fun. Some examples include "The Unbeetable Experience" and "Amazon Camperforce"
Create printable/small products for Etsy –If you are creative, you can make some printable or small products that won't take space in your RV (but still make a lot of $$$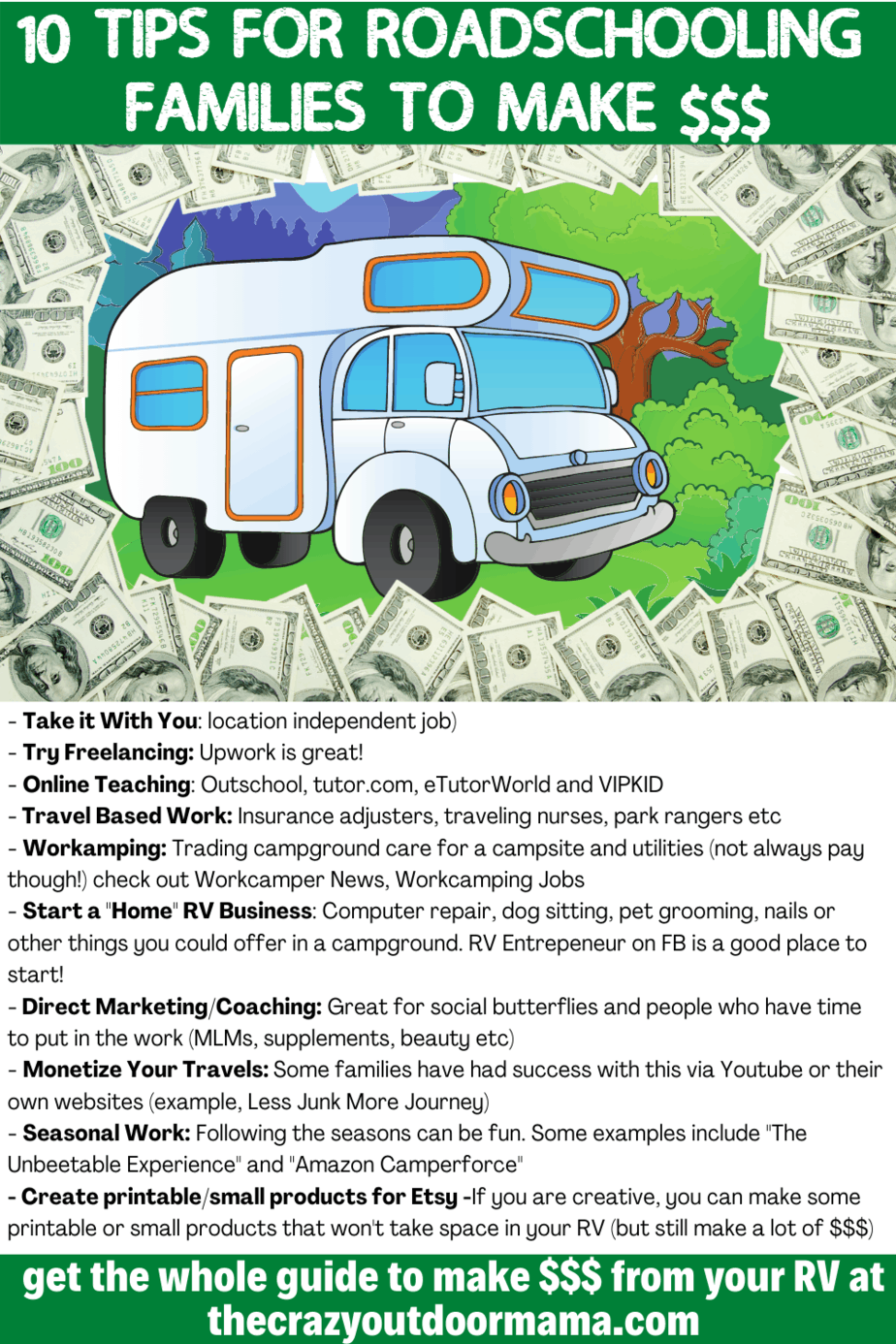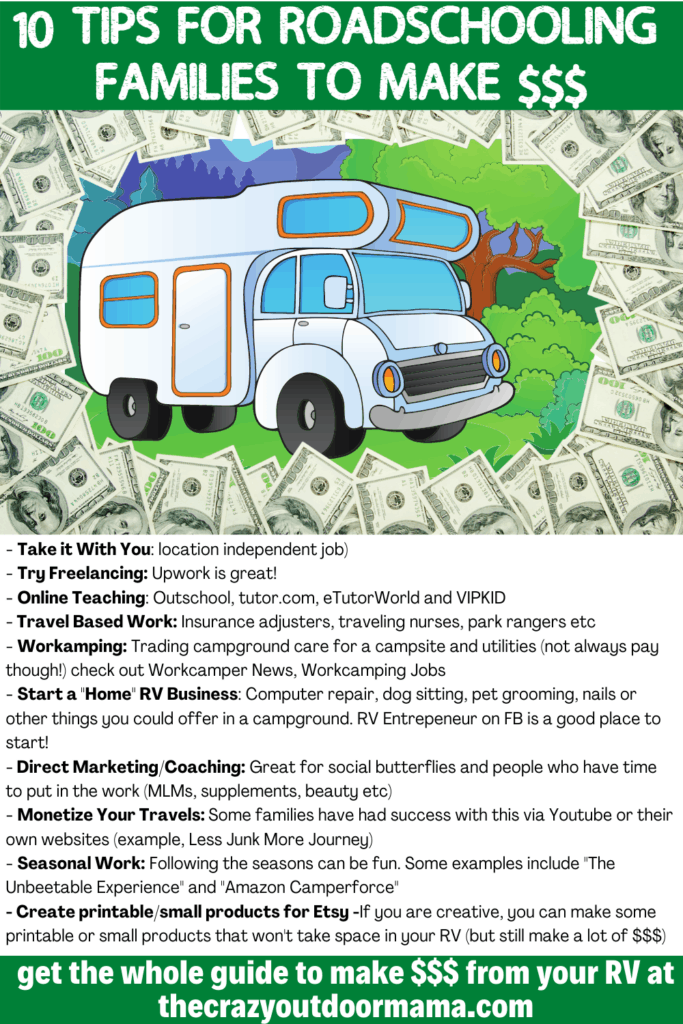 Finding a Location Independent Job
Take Your Job with You
One common solution to earning an income while on the road is to take your job with you. If there's one thing we all learned through the Covid-19 pandemic it's that a lot more things can be done remotely than we thought.
More than ever, employers are open to employees working from home. Even before the pandemic, many people were surprised to discover that when their employers were open to them working from home, they were also flexible about where "home" is.
Keeping the same job offers great stability. Your salary is unlikely to change and if you have benefits such as health insurance, those will also remain the same.
The difficulty of maintaining a traditional 9-5 job in this lifestyle is that moving from one place to the next will usually have to happen on weekends, when campgrounds are more crowded and reservations are harder to get. Visiting attractions as a family will also wait for weekends, when these places are also more crowded. It puts a lot of pressure on weekends and reduces time spent together as a whole family.
Freelancing
Working as a freelancer gives you complete flexibility. You control your time, make your schedule, and choose your pay rates. Freelancers, or independent contractors, are not employees. They contract with clients to provide certain services, so they can choose when they are available and what their services cost. You can choose to work more during some seasons and less during others, depending on the needs of your family.
The trade off for this freedom is instability. It can take time to build a reputation as a freelancer, and it may require doing some poorly paid projects at the beginning in order to build a portfolio or a network of references. Income from freelancing can fluctuate from month to month, and your next contract is never guaranteed. There is no paid time off or sick leave for freelancers.
You can turn nearly any skill into a freelancing career. Many people tend to think of writers when they think of freelancing, and this is certainly a field with plenty of work available. But you don't have to be a good writer to find freelance work. Accounting and bookkeeping, editing, translation, app development, video production and editing, and creating voice recordings are all common freelance fields. You can also look for work as a virtual assistant.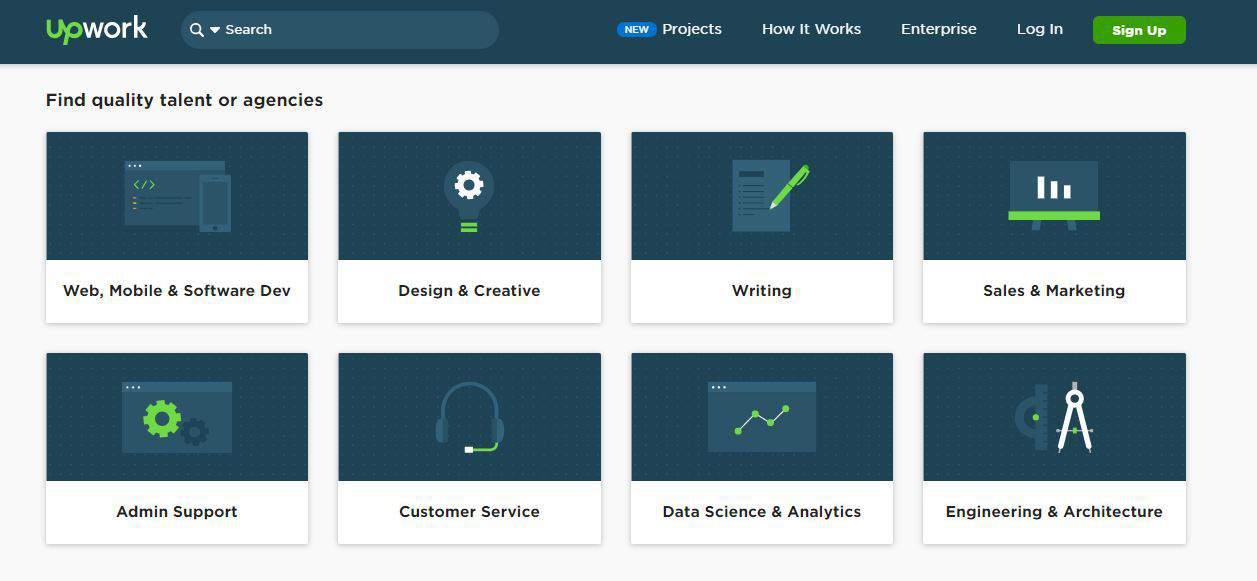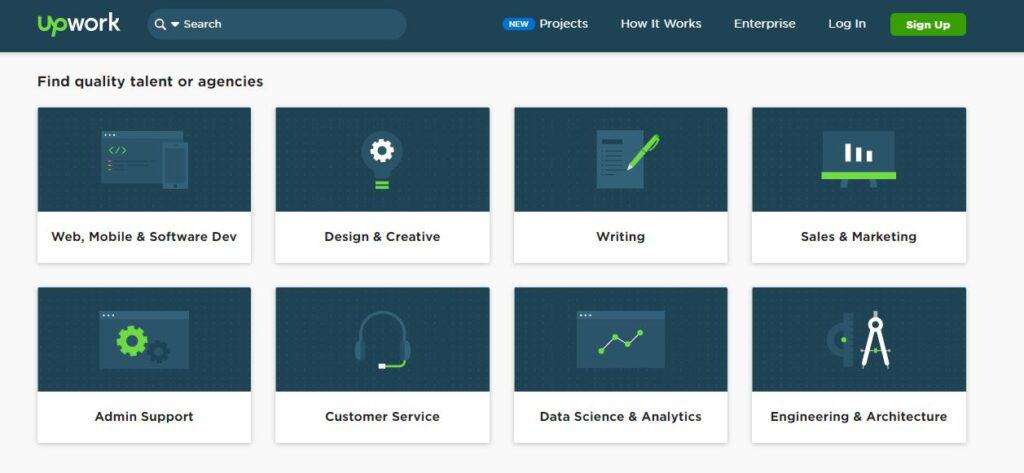 My husband and I are both freelancers and that's how we support our roadschooling lifestyle. I'm a writer and an editor, and he's a translator. We love Upwork for finding jobs!
It's free to create a profile and Upwork only takes a commission when you get paid for a job. In addition to helping to connect with clients, Upwork provides security including payment protection.
There are other freelancing sites out there that offer similar services, but I don't have personal experience with them. Some of these sites include Toptal (competitive but covering only a few types of jobs), Freelancer, and Guru.
Online Teaching and Tutoring
Whether or not you have any prior experience, teaching or tutoring online can be a great way to earn money on the road. Teaching for an accredited online school usually requires an education degree and a teaching certificate, but not always. If you have advanced education or experience in a particular field, you may find that teaching distance-based college courses is a possibility.
Through platforms such as Outschool,you can offer classes for kids in anything you are qualified to teach. You choose the number of students you want in each class, how much the class costs, and when the class sessions meet. You can teach anything at all – from music or art, to math or science, to games and video games. It can be as simple as offering show-and-tell time for preschoolers!
Online tutoring or homework help is also a great option. Some sites are on-demand services that ask you to be on-call during certain hours (often afternoons and evenings when students are most likely to ask for help with homework). Other sites provide a platform for an ongoing relationship with a student that you tutor regularly in specific subject areas. Popular tutoring sites include tutor.com and eTutorWorld.
For about two years, I taught English online to children in China through VIPKID, and I know several other roadschoolers who have done the same. There are many similar companies that pair American native English speakers with kids in China for one-on-one lessons. The company provides training as well as the curriculum and the platform.
Due to regulations from the Chinese government, tutors are required to have a 4-year degree, but it does not have to be in education. The hours can be tough because of time zone differences, but I loved that I was usually done working for the day when my kids were done with breakfast.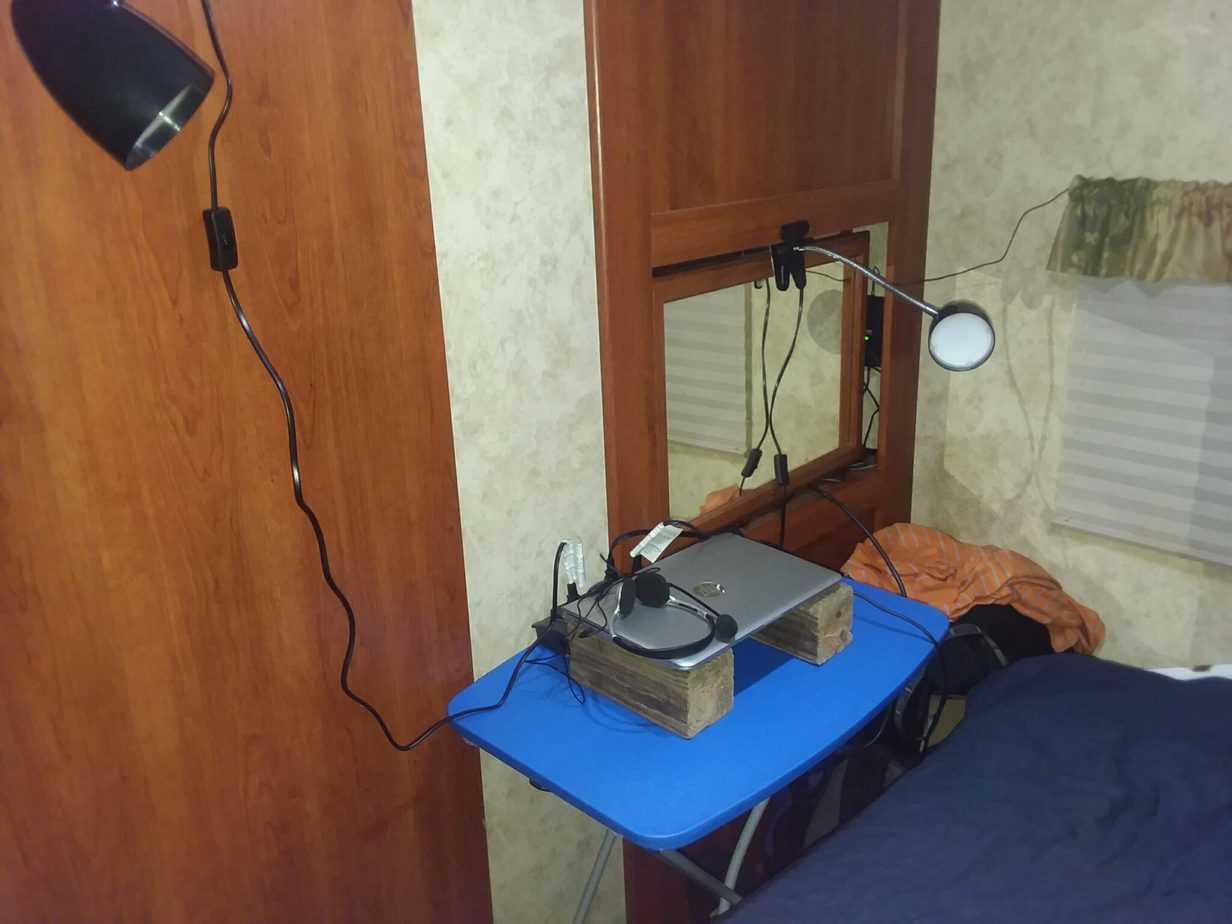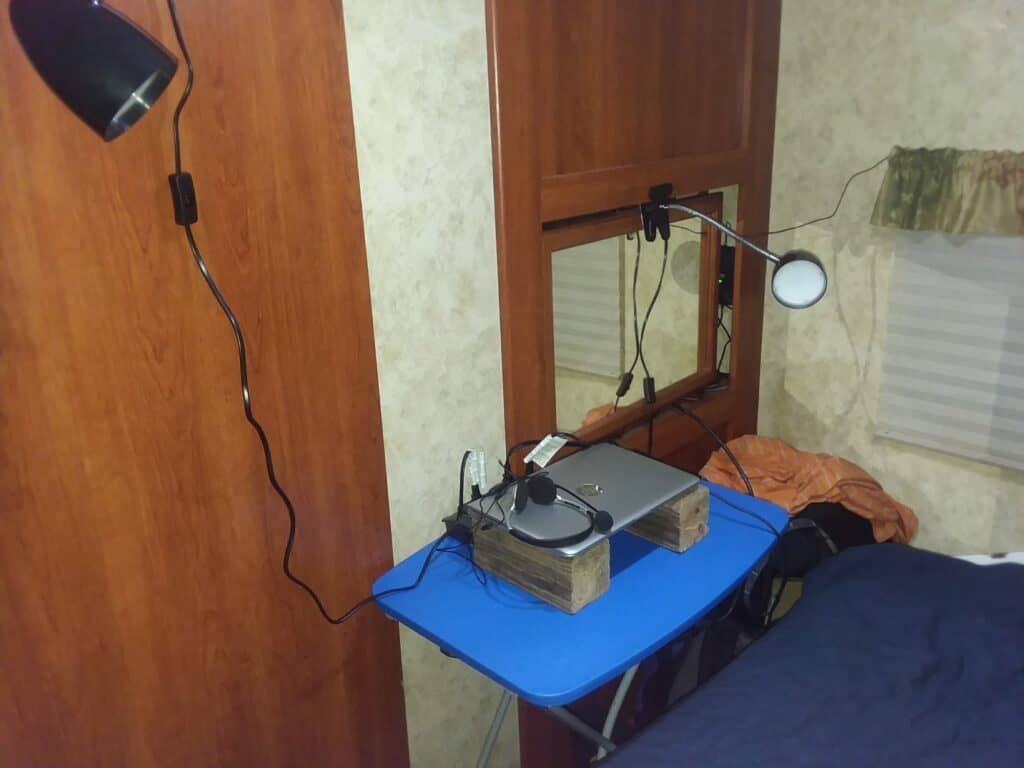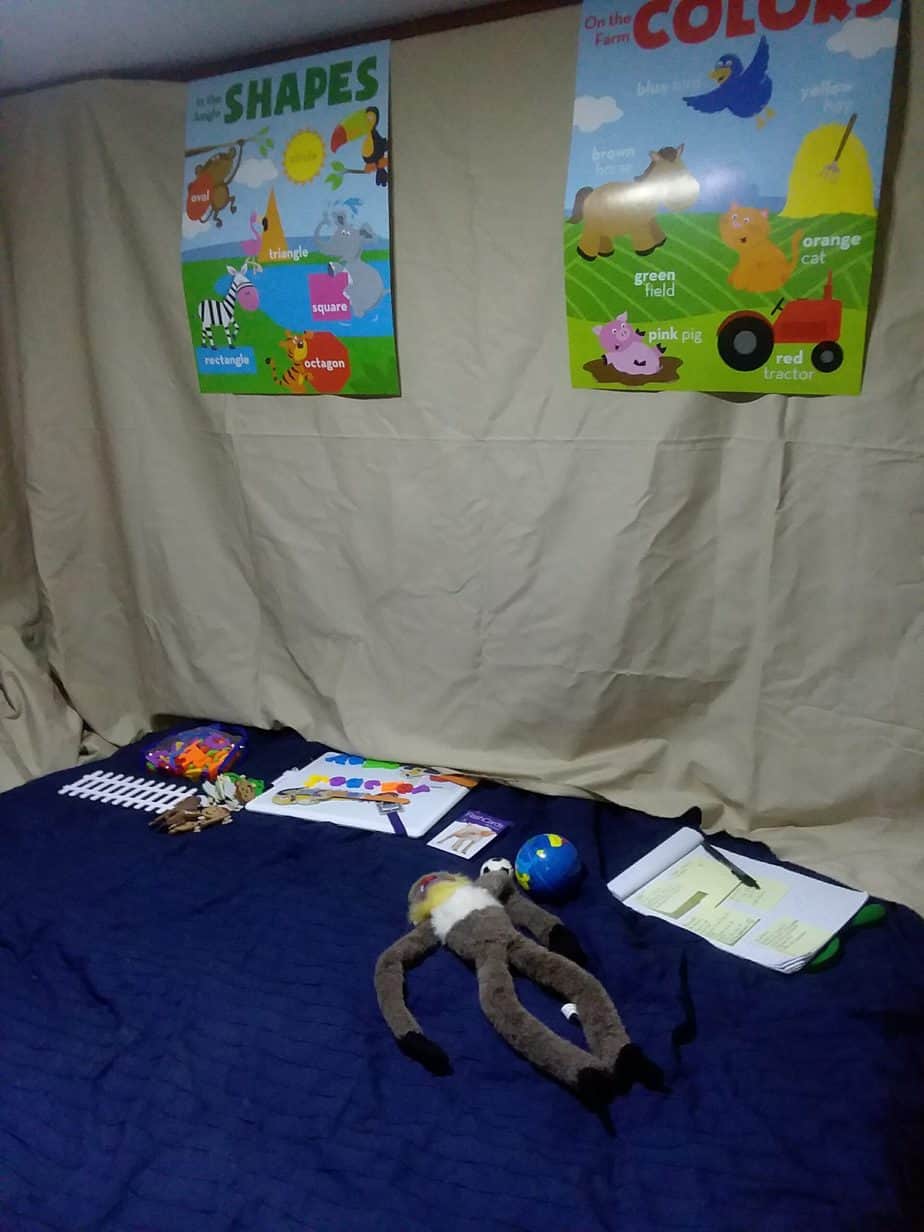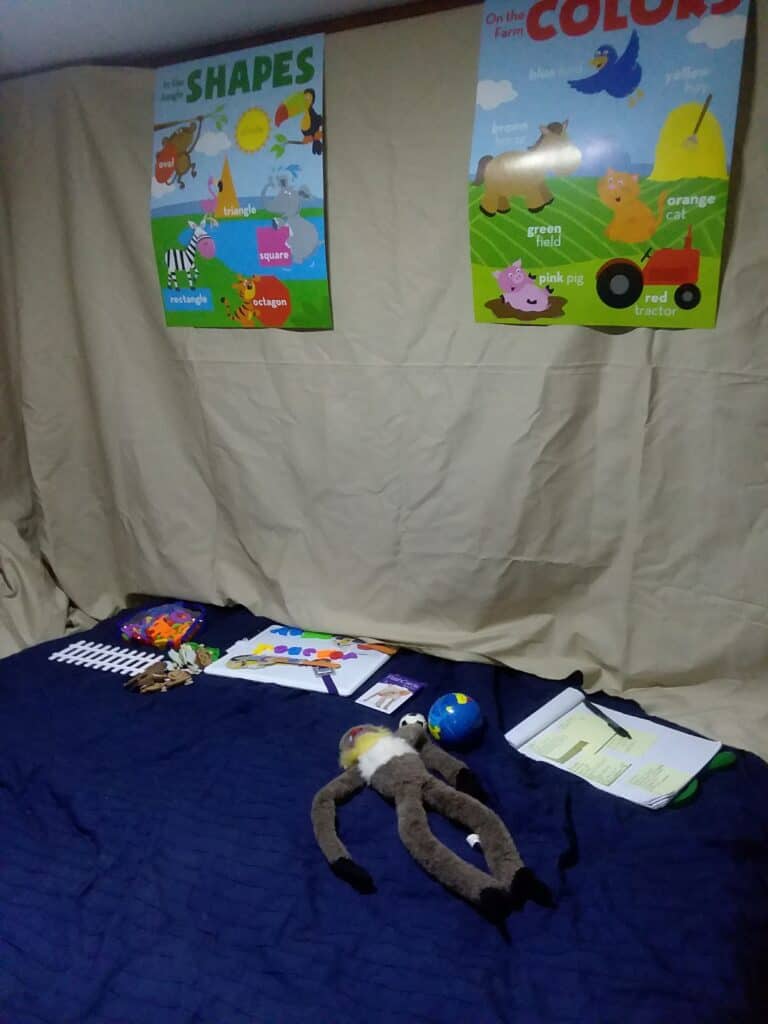 The world of ed-tech is exploding right now, so the options for remote work in the field of education are constantly expanding. Your experience teaching your own kids may just translate into a job helping to teach others too.
Travel-Based Work
Some families already have jobs that require a lot of travel, and roadschooling gives the family more time together. We know several families that fit into this category, and they span a wide range of career paths.
The advantage to these travel-based jobs is that you can often spend a longer time exploring one place. They may provide housing allowances and other financial incentives. The disadvantage is that you can't always choose where you will go or how long you can take to get there.
One example of a travel-based job is insurance adjusters, who assist local insurance professionals in areas affected by natural disasters. In the months after a wildfire, hurricane, tornado, or other natural disaster, claims adjusters often can't keep up with the volume of claims and insurance companies send additional support to help evaluate and process claims in a timely manner.
Traveling nurses are also in high demand. There are a variety of different agencies that help connect areas of need with nurses to help fill those needs. Contracts are typically about 3 months long, though this also varies. Read more about travel nursing.
There are many more professionals whose jobs naturally lead them to a traveling lifestyle. Musicians, water management supervisors, scientists, and park rangers might ordinarily spend long seasons apart for their families. Roadschooling gives them the option to spend more time together.
Workamping
Workamping is when you work at a campground in exchange for a free campsite and utilities. Often you also receive an hourly salary, but not always.
These are typically seasonal jobs depending on when the peak season of the campground falls. A campground in New England, for example, is probably hiring for the summer season, while campgrounds in Florida and Arizona need the most help during the winter months.
Duties may include office work, cleaning bathhouses and common areas, light maintenance or landscaping, or working in the campground store.
Not all workamping positions are open to families, but this is becoming more common. The best way to find workamping positions is through Workamper News or Workamping Jobs.
Other Sources of Income
Starting your own Business
If your employer isn't open to you working remotely while traveling, you might consider starting your own business as a consultant. Or maybe you have a great idea for a product or service that would fit the traveling lifestyle. You can start a business offering computer repair, pet grooming, hair cuts, RV tech services, or just about anything you know how to do.
Put up a sign in your RV window in the campground or advertise on the campground bulletin board (if allowed). You'd be surprised by how much the RVing community likes to support its own, especially when it's convenient.
For more ideas, tips, and support, join the RV Entrepreneur group on Facebook.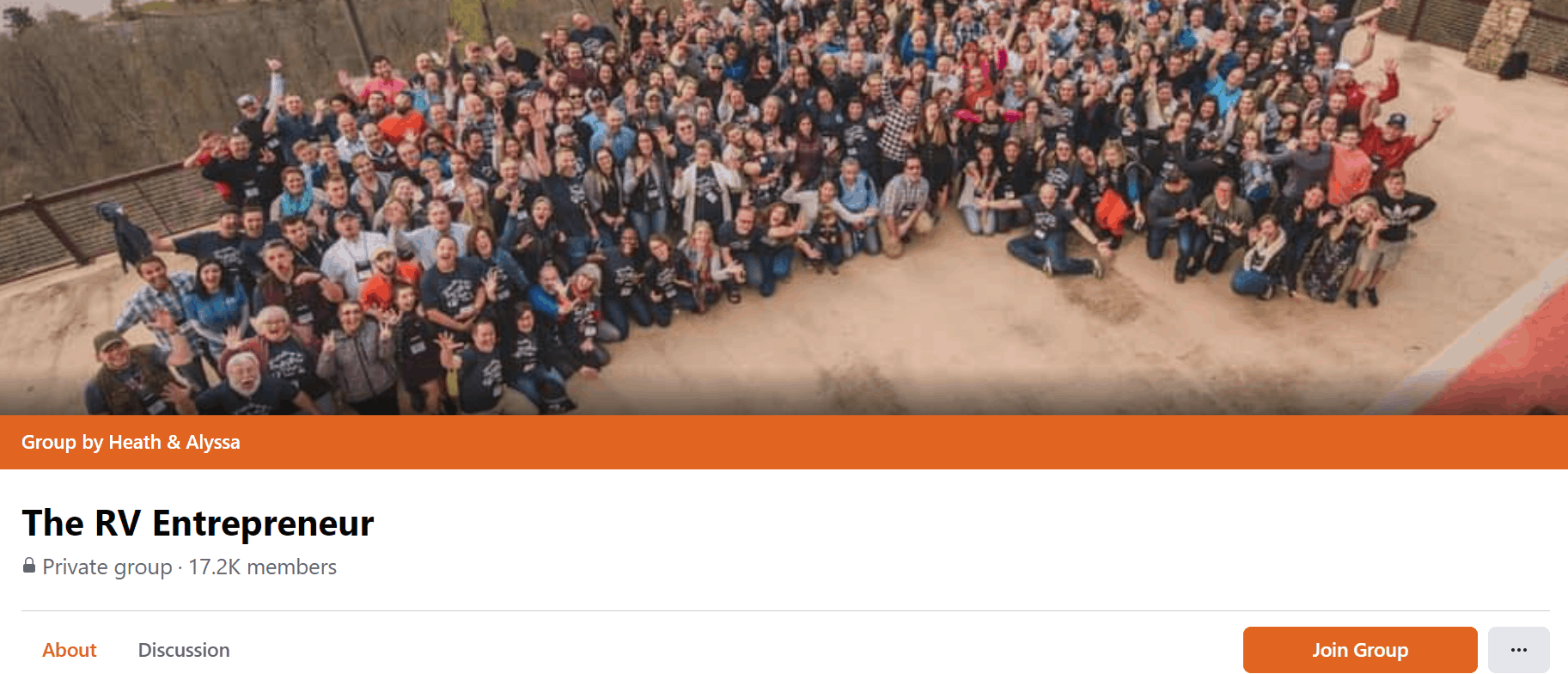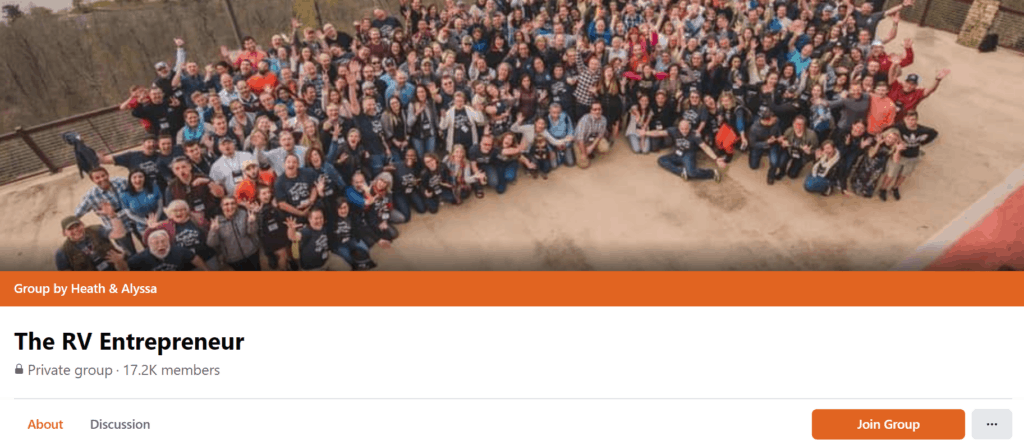 Direct Marketing and Coaching
There are a lot of people on the road who are supporting their families through direct marketing, multi-level marketing, and health coaching. Products include nutritional supplements, fitness plans, weight loss plans, essential oils, beauty products, cleaning supplies, and so much more.
As you meet up with other families in campgrounds, it probably won't be long until you chat with someone who'd be happy to help you join their organization. There are more and less reputable companies out there, so be sure to do your homework. Due to obvious limitations, look for a company that doesn't expect you to keep a specific inventory of a product.
It might not be everyone's cup of tea, but the advantage is that there are usually not any requirements for prior experience or education, you can get started quickly, and a lot of people make good money doing it.
This was the first location independent job I tried during our first year on the road and it turned out I was terrible at it. It was not a dependable source of income for us.
Monetize your Travels
As you're learning more about roadschooling and full-time RV life for families, chances are you spend time reading blogs and watching YouTube videos from families who are already doing it. Maybe you follow them on Facebook or Instagram, seeing all the cool places they go and soaking up everything they share about their lifestyle.
When we were first starting out, I followed a couple of families this way. I started to feel like I knew them. One day we pulled into a campground and I realized we were parked next to one of these families. I was a little star-struck and I completely embarrassed myself. I felt like I knew them, but of course they had no idea who I was. They were gracious, but we didn't end up becoming friends. Awkward!

Anyway, the point is that some of these families are earning a good income from all these social media engagements. Many are able to support their lifestyle by sharing their lifestyle. Be aware that it takes time to build this kind of following and when you're new on the road, you might not make a lot of money right away. You also need to be willing to put yourself and your family in front of the camera a lot. Remember that editing videos and pictures and maintaining a social media presence takes a lot of time and work.
One of the best examples I know of a family doing this well is Less Junk, More Journey.
Seasonal Work
Seasonal, migratory work is certainly nothing new. What is a more recent development, however, is that companies who need seasonal workers have started reaching out to the RVing community.
One type of seasonal work is agricultural. In particular, the sugar beet industry recruits RVers to travel to the Midwest each fall to help with their harvest. Most of these locations are in North Dakota and Montana, and they offer workers free campsites for the duration of the harvest, a great hourly wage, plus many opportunities for bonuses. It can be an intense several weeks, working 12-hour shifts in varying weather conditions, but it can also be quite lucrative. Learn more at The Unbeetable Experience.
Amazon also recruits RVers for seasonal work around peak seasons, such as Christmas. In a program called Amazon Camperforce, the company pays for your campground (selected from an approved list of campgrounds, up to $550 per month) and also pays a competitive monthly wage with opportunities for overtime pay and bonuses. There are various types of jobs available within their warehouses. Camperforce opportunities are available in 11 different locations in 8 states.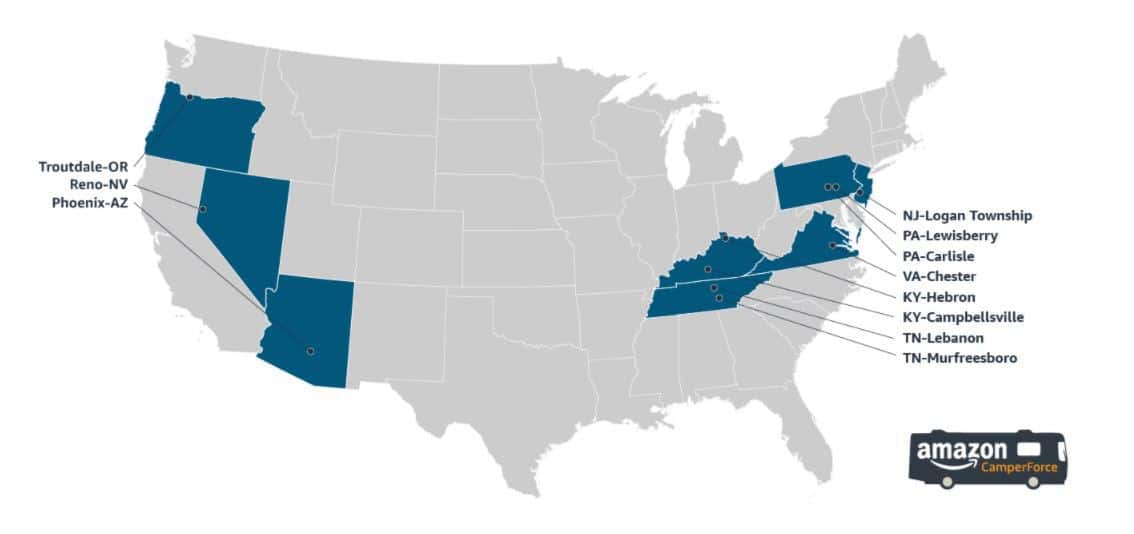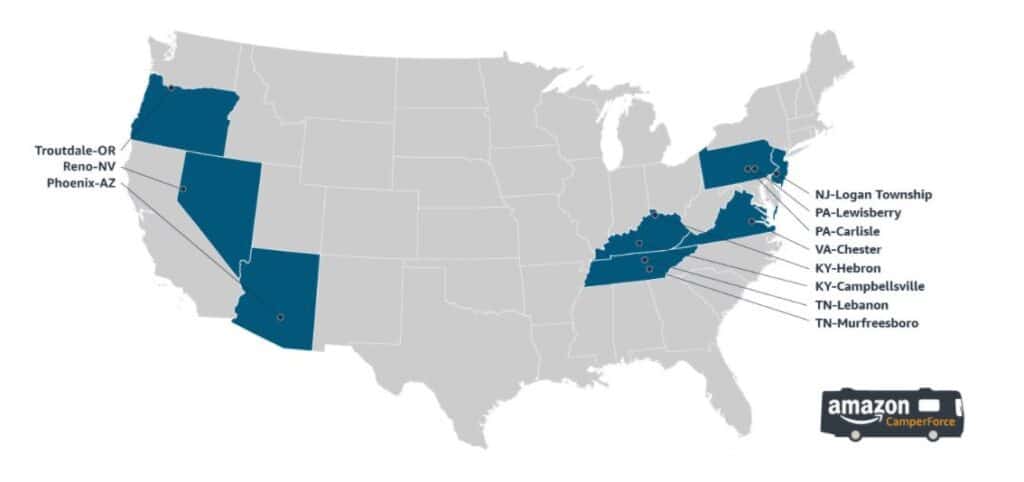 Create Items for Sale
If you're crafty and creative, you can make a good living listing items on Etsy. While RVing might not be ideal for crafts that require a lot of supplies, remember that you can also sell digital products on Etsy. Create downloadable prints, design letterhead or logos, personalized items and more, all from your computer if you have those skills.
Handcrafted items can also be sold locally wherever you are. If you plan accordingly, you can attend craft shows across the country to sell your unique crafts. It is also not uncommon for campgrounds to host craft shows on weekends, so if you have RV-themed crafts you're sure to find an audience.
You may be creating fun and useful educational resources as you teach your own children. These can be sold to others through the Teachers Pay Teachers website. From single worksheets to lesson plans and entire thematic units, TpT is a popular forum where teachers and homeschoolers often find resources. Membership is free and the site takes a small commission off of each sale.
You get paid for something you would have created anyway, and the items remain available indefinitely so you can create a nice residual income stream.
Note about Etsy – Here is the Etsy shop I (Stacy, the website owner) am able to maintain during the height of our travel season. I sell mostly printables, and the physical things I do sell are small and don't take up much space. There is an option to turn on "vacation mode" we turn on if we will be out of service so that we don't miss any orders!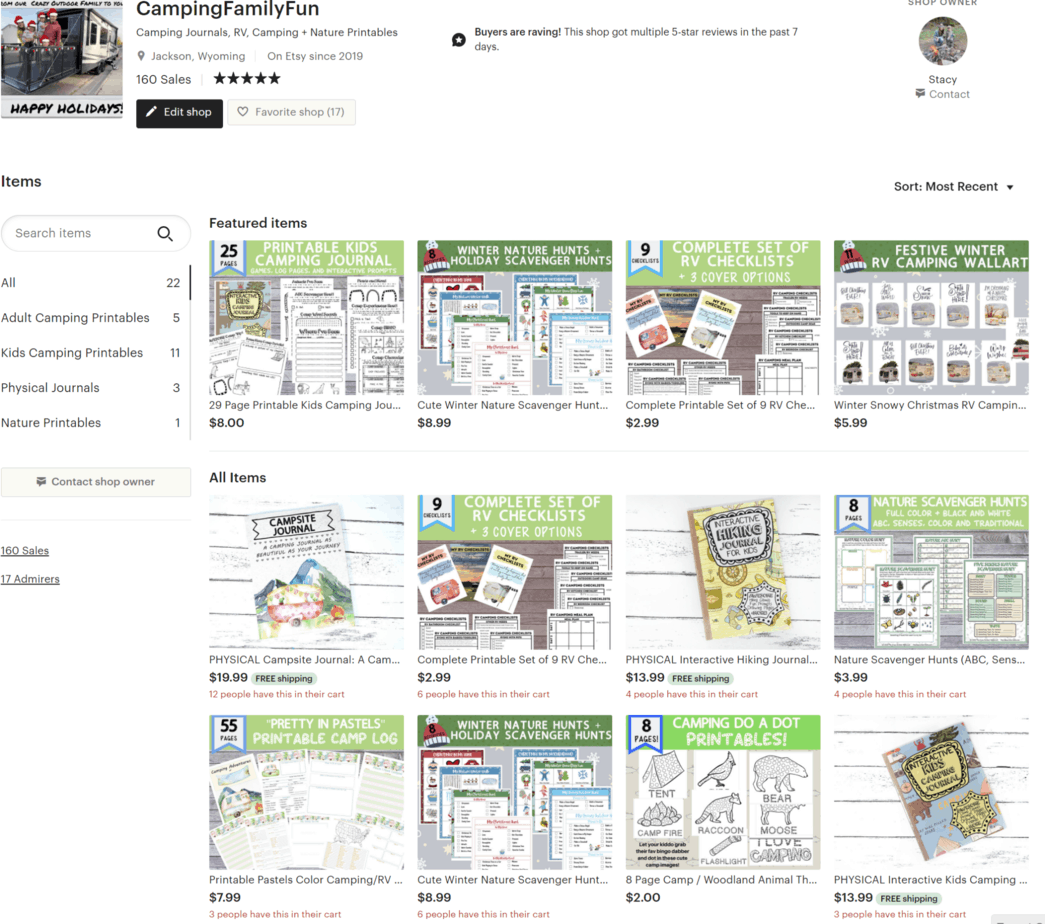 Challenges of Working on the Road
Working on the road is not without challenges. When you are sharing a small living space with children, finding a quiet place to work can be difficult at times. You are most likely very dependent on having reliable internet access, which can sometimes limit where you can travel. If your travels lead you across time zone lines frequently, this can affect your work schedule.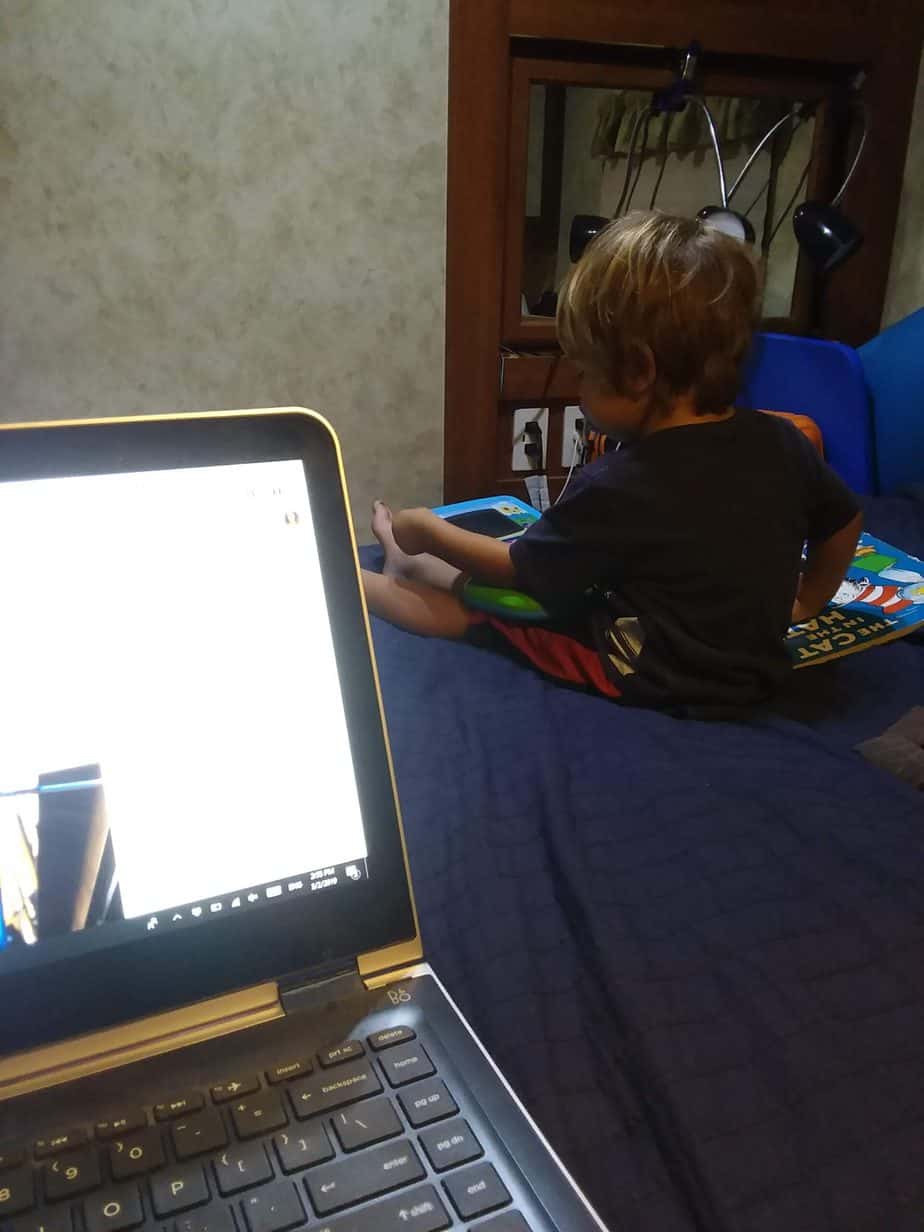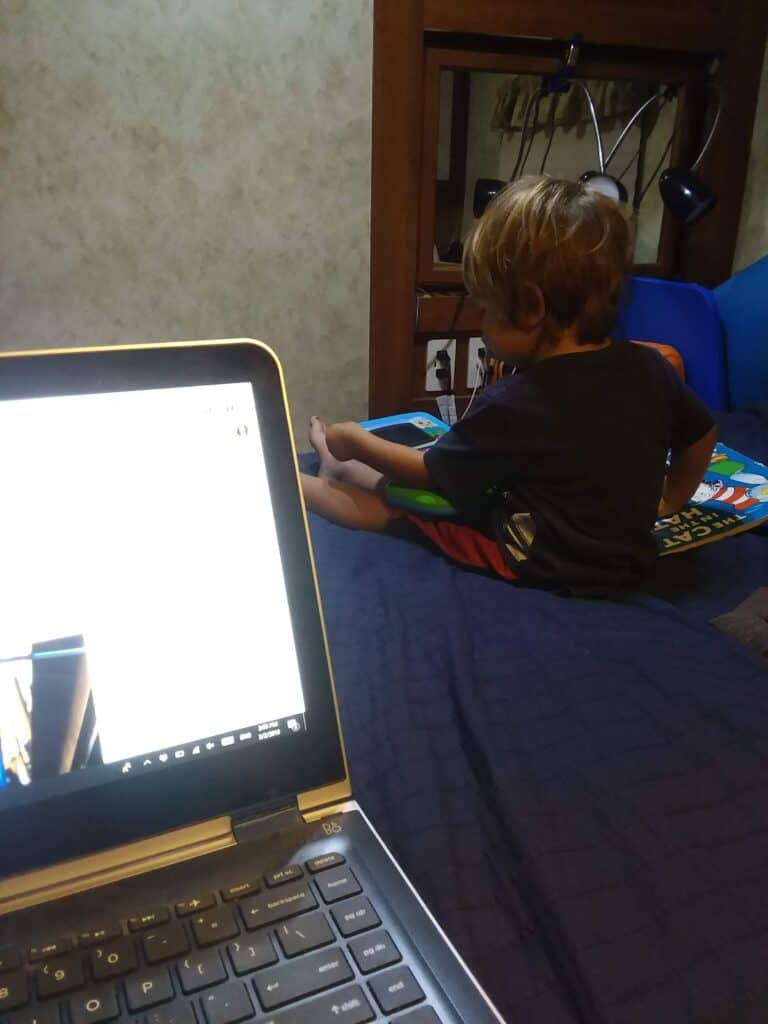 While there are challenges, none is insurmountable and most families on the road have found their own ways to adapt. We get up early to get quiet work time in before our kids wake up. Sometimes we also need to work in the evenings, after they have gone to sleep. We take turns taking the kids to a local playground or to the campground pool so the other parent can have time to work. Other times, one of us will head to a cafe or library to work.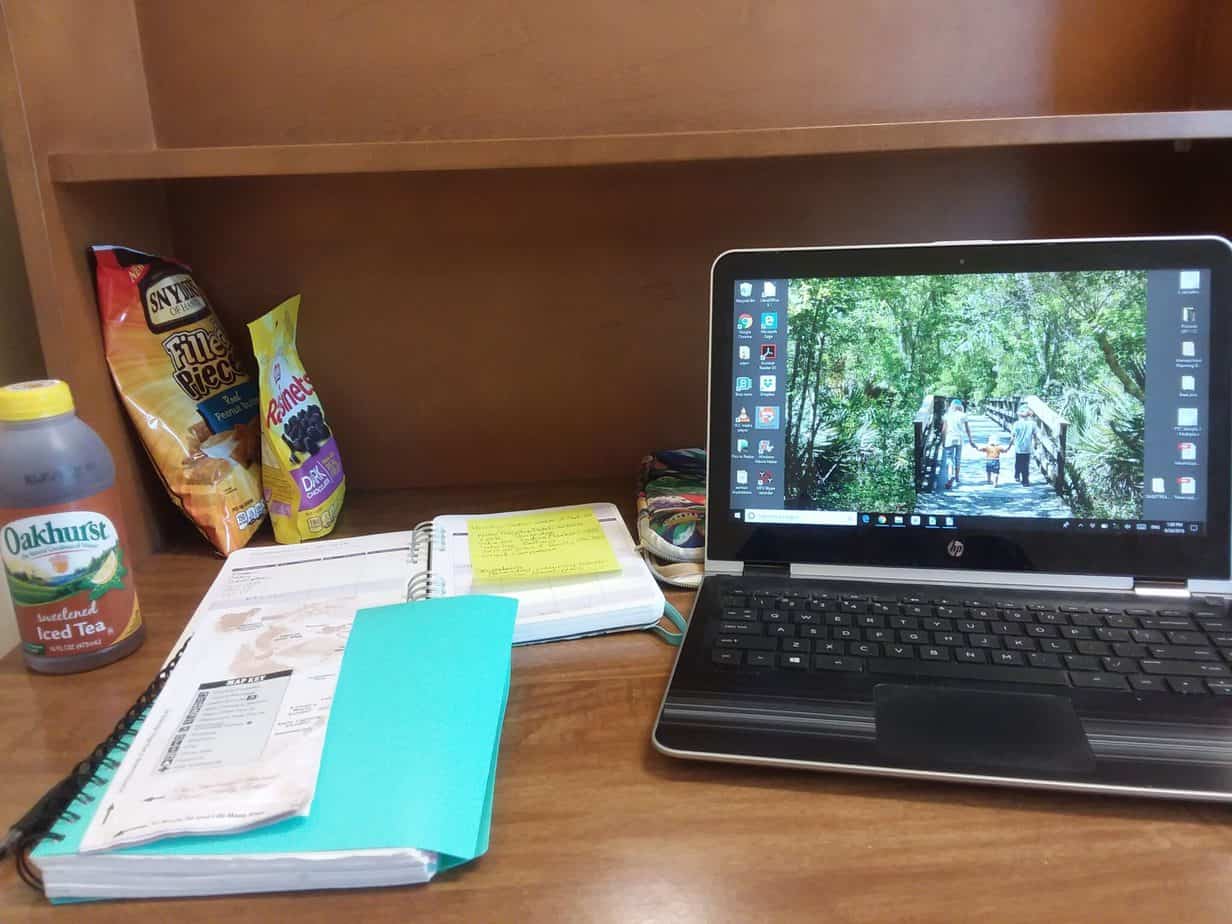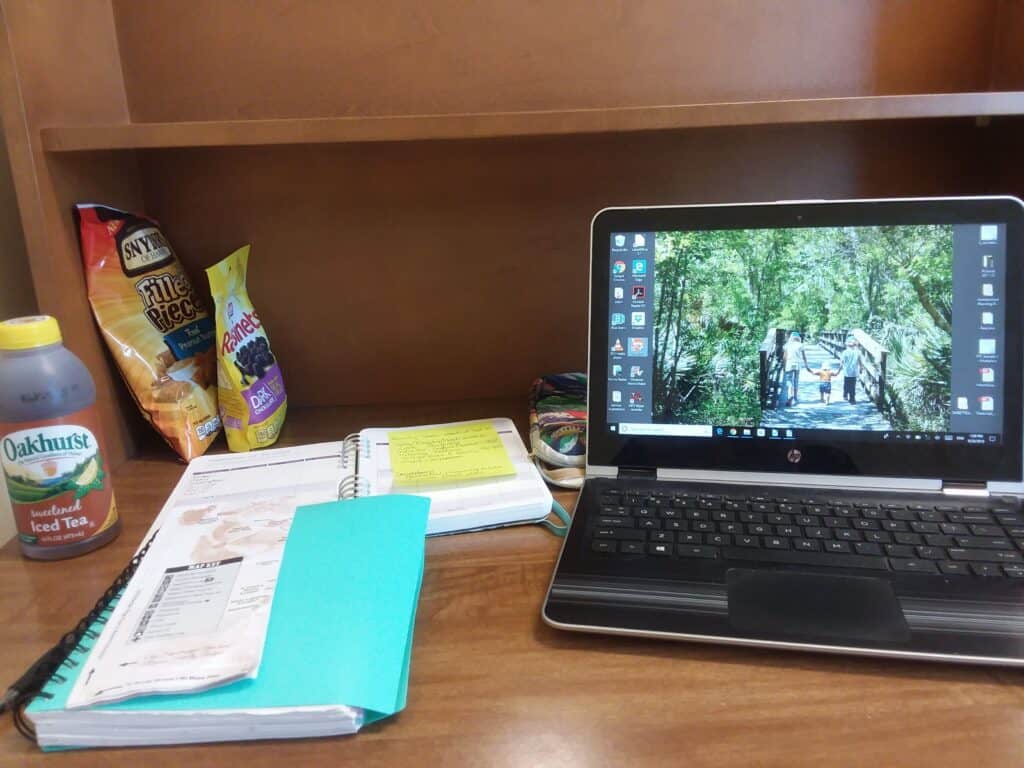 Earning an income on the road requires a little extra flexibility and creativity, and it's important to be realistic about the potential challenges and frustrations. Every roadschooling family solves the income question differently, but there are definitely plenty of options to consider!
Now that you've got some ideas for earning income, let's talk about managing your expenses so you can work less and enjoy this lifestyle more!