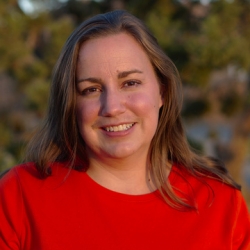 Latest posts by Christine Lindstrom
(see all)
Roadschooling is full of promise and opportunity! But when dreaming and imagining becomes reality, the job of choosing destinations and planning this amazing experience for your family can be more than a little overwhelming. There's so much to see and do! How do you even get started?
First, remember that you'll never be able to do it all. If you approach roadschooling with fear of missing out, your family will end up burned out and maybe even broke. This is not a race to collect as many experiences as possible, but rather matching hands-on learning experiences to the needs and priorities of your individual family. This post is about destinations, but roadschooling is truly about the journey.
Next, be sure to mine the resources of the incredible roadschooling community! We can help you find both the "can't miss" and the "don't bother" destinations around the country. Our family recently celebrated our 5-year "Nomad-iversary," and I love sharing our experiences with other families to help you approach roadschooling with confidence and peace rather than overwhelm and FOMO. From world-famous sites to unexpected hidden gems, our regional roadschooling guides are here to help!
How to Use This Guide
This is one of 6 guides, each sharing our top 5 roadschooling destinations for a different region of the United States. Don't miss these other regions:
Top 5 Roadschooling Destinations on the West Coast
Top 5 Roadschooling Destinations in the Southwest
Top 5 Roadschooling Destinations in the Rockies
Top 5 Roadschooling Destinations in the Midwest
Top 5 Roadschooling Destinations in the Northeast & New England – Coming Soon!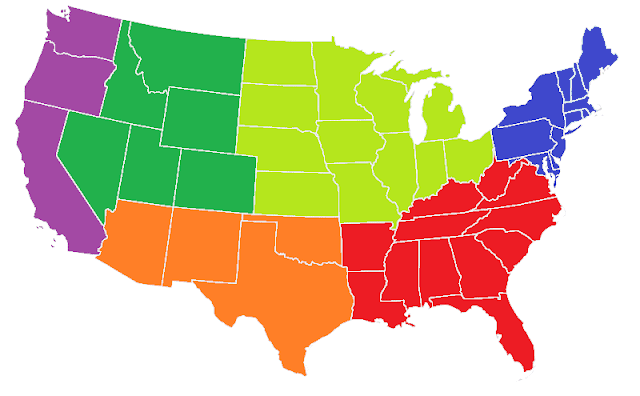 I'll only recommend destinations that our roadschooling family has visited so I can share our personal experiences. We haven't been everywhere yet, so if your favorite places didn't make the list, it may be because we haven't gotten there yet. You can help us discover new amazing places by leaving a comment and sharing your favorite destinations in the Southeast!
This guide is designed to give you a preview of what you can learn so you can coordinate your travels and your curriculum. You'll also find recommendations for places to camp and how to keep the destination budget-friendly. If there are RV-specific parking or transportation issues, I'll give you a heads up about those. Then I'll share our top tips that we think everyone should know before they go.
Keep in mind that this list is subjective. We've been to a lot of amazing places in the Southeast and it's hard to choose favorites. I avoided listing some well-known destinations, such as theme parks, in favor of more educational experiences and incredible places that may be less commonly visited. Here are our can't-miss favorites!
1. Everglades National Park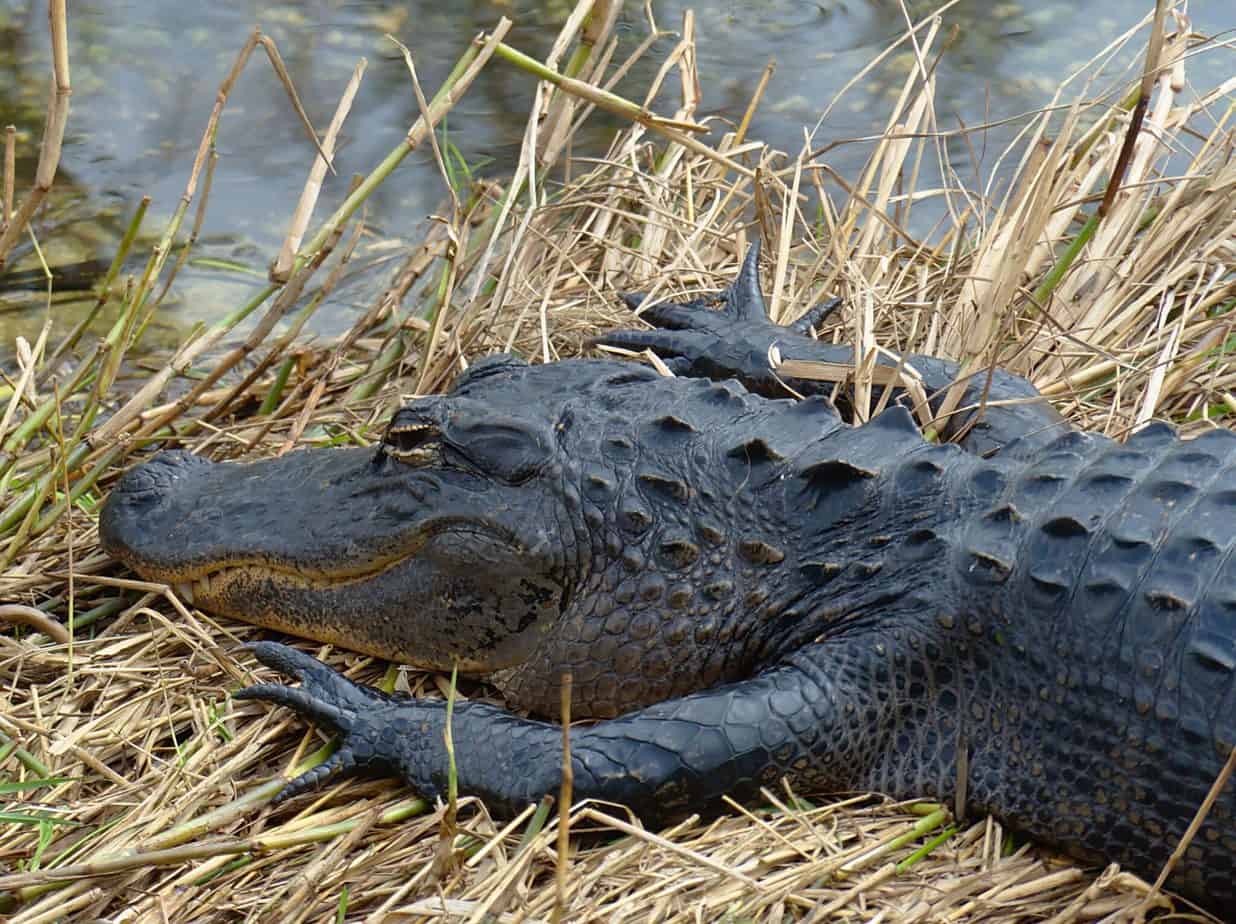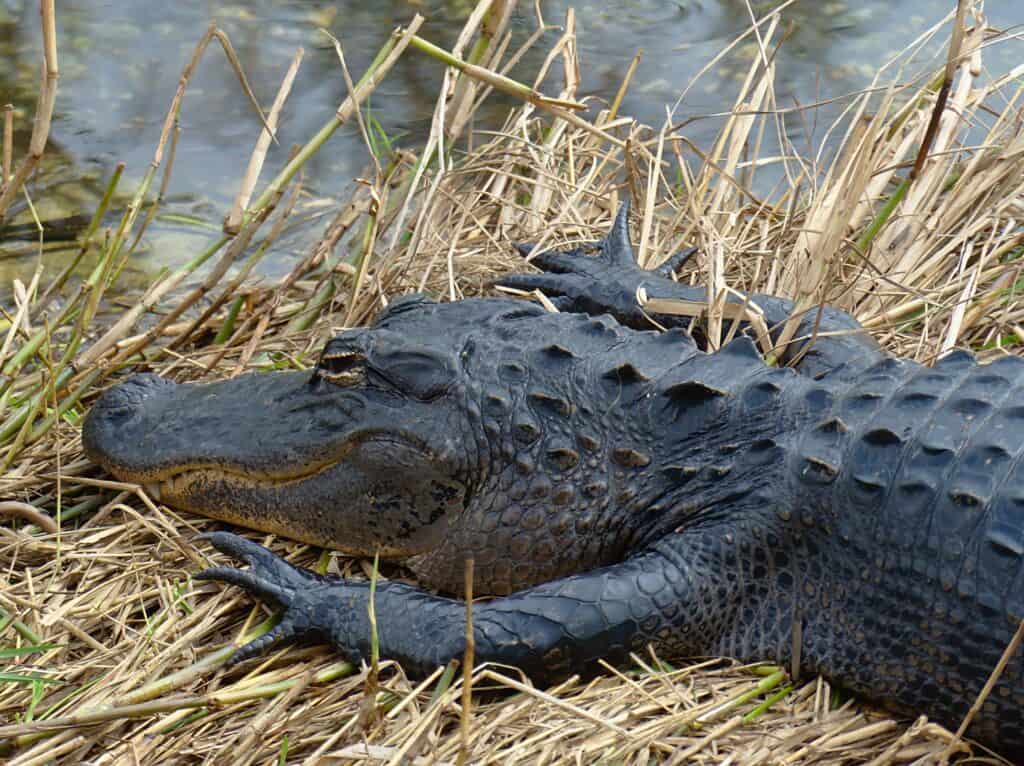 What You'll Learn
You had me at alligators! The Everglades region is a unique ecosystem with diverse and incredible plant and animal life – including lots of alligators. Everglades National Park, together with its two neighboring sister parks (Big Cypress National Preserve and Biscayne National Park), covers most of southern Florida. Learn about the history and nature of the area with help from the Junior Ranger materials for these 3 parks.
Parking or Transportation Notes
RV parking is possible at some visitor centers, but when it comes to points of interest and trailheads, parking opportunities vary. There are different entrances to the parks which lead to different regions of the park. The nature of the landscape means that these internal park roads do not connect to each other. Consult a map and plan well ahead of time.
Discounts to Look For
The 7-day entry fee to Everglades National Park is $30. Entry is free for America the Beautiful annual pass holders. You can also plan to visit on one of the NPS Fee-Free Days, but be prepared for larger crowds on these days. Big Cypress National Preserve and Biscayne National Park do not have entry fees, but there are fees for some specific activities within the parks.
Where to Stay
We stayed in Everglades National Park at the Long Pine Key campground near the Homestead entrance. This campground has no hookups but does have access to fresh water and dump stations. Don't count on having a cell signal. When we planned our trip, we didn't realize that there were more options for camping in Big Cypress National Preserve. Some of these have hookups, they are often less expensive, and they are more centrally located for exploring the area. If we go back, we will aim for this park instead.
Top Tips
Remember that the peak season for the Everglades is during the winter months (November through February). During this season you will find a wide variety of ranger programs and activities in the parks. Many campgrounds and local businesses that cater to tourists close from May through August.
Taking an airboat tour is the quintessential Everglades activity. We recommend choosing one of the three concessioners that are approved to offer airboat tours in the national park. Their routes and practices are monitored so you know they are taking you to the best locations and that they have environmentally-responsible practices in this delicate ecosystem.
One of our favorite memories from the Everglades is taking a ranger-led night walk on the Anhinga Trail. Since alligators are nocturnal, they are generally asleep or lethargic during the day. Watching them swim and hunt in the water (from the safety of a boardwalk) was a surreal and memorable experience. After all the money we spent on the airboat tour, the free night-walk program is the thing our kids talk about the most!
2. Jean Lafitte National Historical Park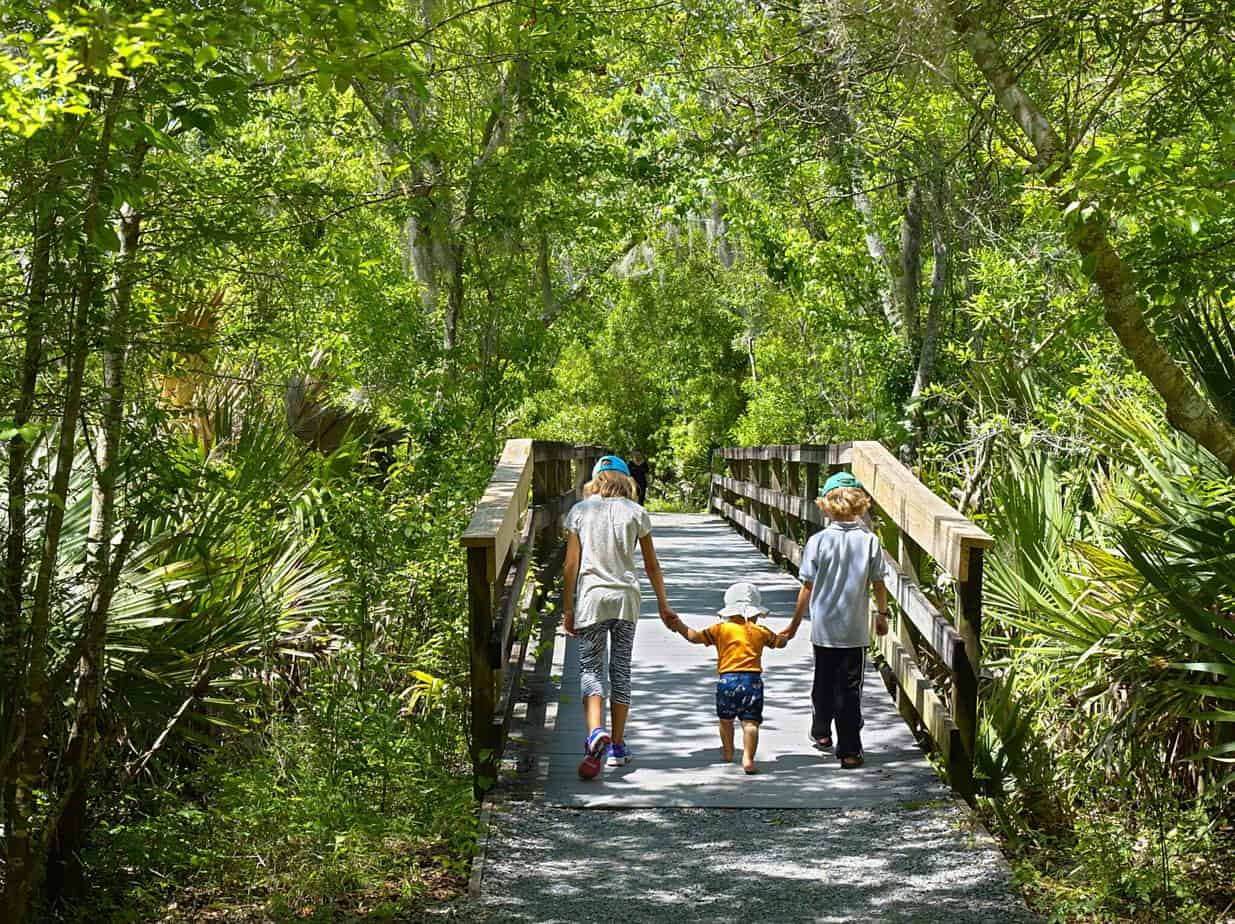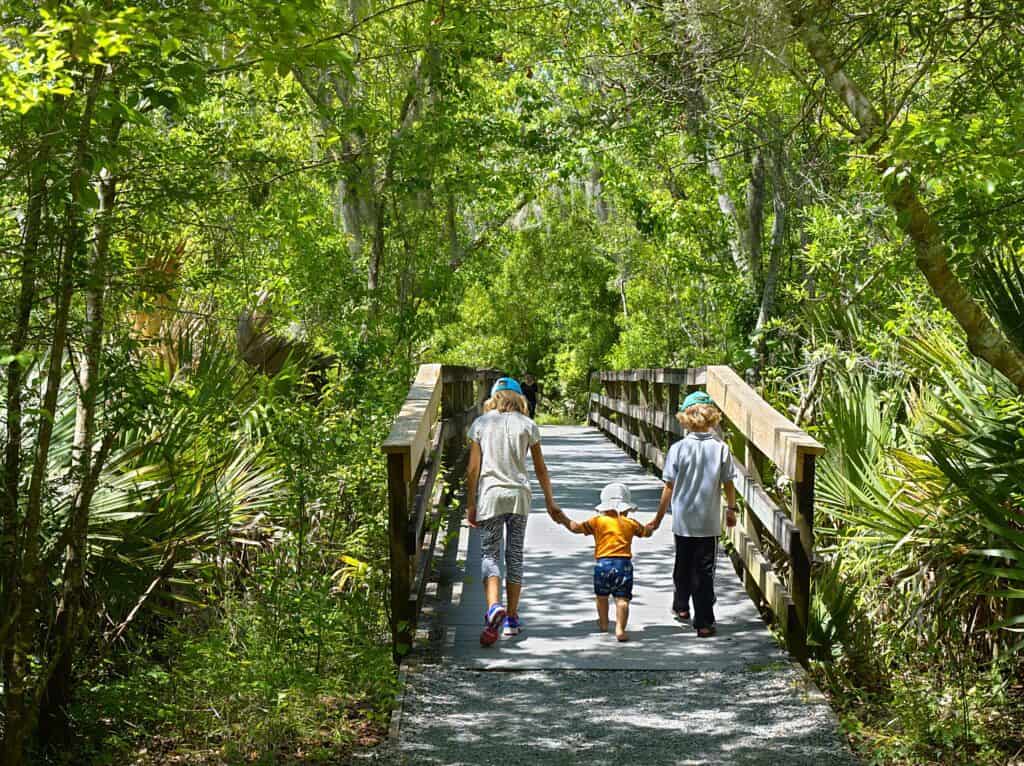 What You'll Learn
Discover the rich history that has made the city of New Orleans into the unique cultural center that it is today. You'll find parts of Jean Lafitte National Historical Park spread out around New Orleans and the surrounding area. There is even a visitor center and museum in the French Quarter.
In addition to history, you can also learn about local geology. The Mississippi River delta is a constantly changing landscape. Learn about what shapes this land and the impact of hurricanes such as Hurricane Katrina. Our favorite part of the park is the Barataria Preserve, where you can take a hike (partially boardwalk) through the fantastic wetlands region and experience all the wildlife up close.
Parking or Transportation Notes
Like many major cities, parking for large vehicles and RVs is not easy to come by in the downtown areas of New Orleans. Expect to pay for parking in New Orleans. Many campgrounds offer shuttles to the French Quarter and other famous tourist areas. Parking at the Barataria Preserve is free but limited.
Discounts to Look For
There are no admission fees for Jean Lafitte National Historical Park, so there is no need to look for discounts!
Where to Stay
The first time we visited the area we stayed at the New Orleans KOA Holiday, planning to take advantage of the shuttle. Unfortunately, with a little one that needed a car seat, the shuttle turned out not to be an option for us. When we returned to the area, we stayed at the campground at Bayou Segnette State Park, which we really loved. Pro-tip: Louisiana State Parks have free laundry facilities in their campgrounds!
Top Tips
Don't miss the Junior Ranger materials for this park, and be sure to plan some time at the Barataria Preserve to hike the Bayou Coquille trail and the Marsh Overlook trail (which connect to each other in an out-and-back hike). It is less than 2 miles, but we saw so much wildlife that it took us most of the day with all the stops. We've hiked this trail in both the spring and the fall, and there is much more wildlife visible and active in the spring!
3. Mammoth Cave National Park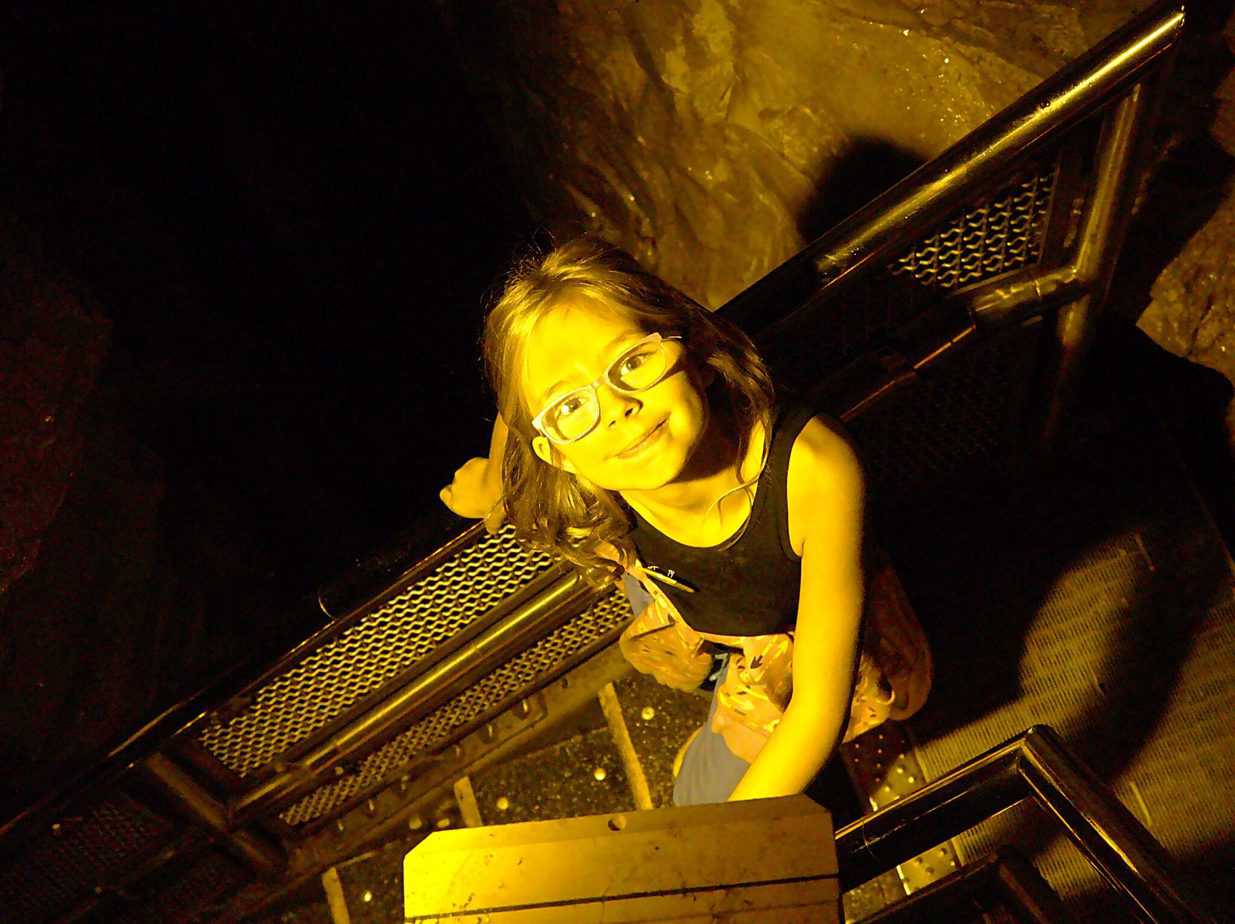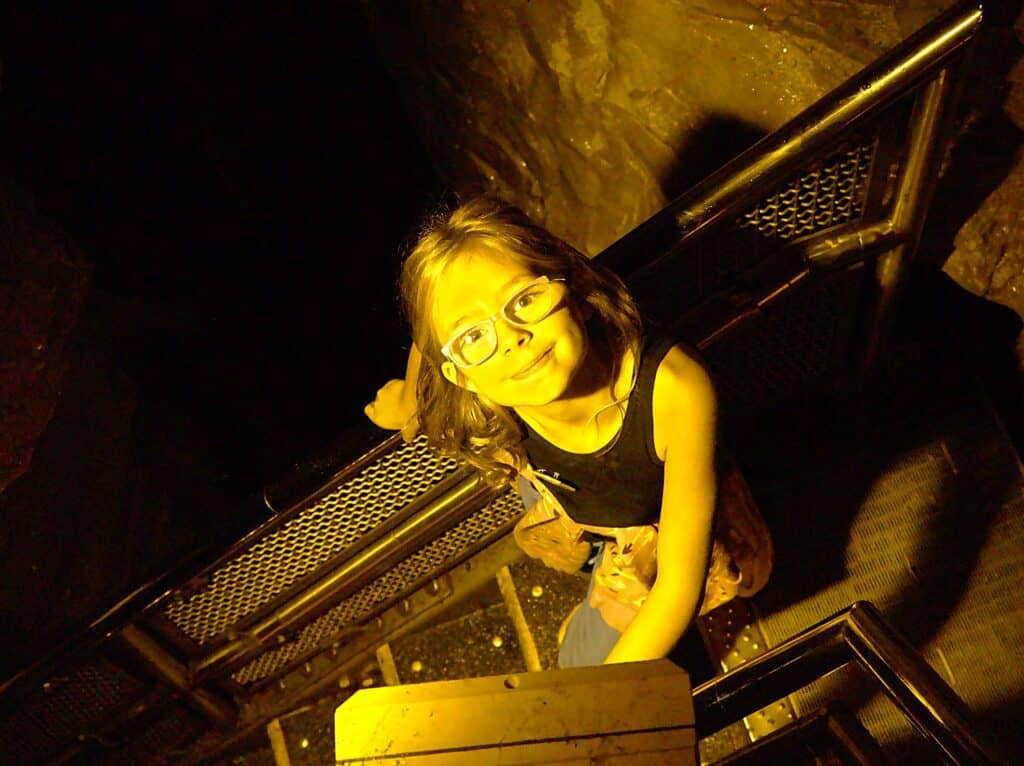 What You'll Learn
Caves are fascinating for kids (and adults) of all ages! It's so different from the world outside and above the caves that it's like visiting another world, which is fuel for imaginations young and old. Mammoth Cave is a unique cave system for many reasons. As the name implies, its size is impressive. It also lacks most of the beautiful cave formations that you may be used to seeing in other caves and caverns. We learned a lot about how this type of cave forms, and about the special adaptations of the creatures who call this cave system home.
Parking or Transportation Notes
There are no restrictions on RV length or height on the main park roads. Parking for RVs is subject to availability. There are no bridges in the park to connect the north and south sides of the park, but the Green River Ferry is available. Most RVs cannot make use of the ferry, however, as the weight limit is 12 tons and the length limit is 16 feet.
Discounts to Look For
While there is no entrance fee for the park itself, all cave tours (guided and self-guided) have a per-person fee. The standard America the Beautiful annual pass does not give any discounts on cave tours, but those who qualify for the Senior Pass or the Access Pass receive a 50% discount on cave tours. Kids 5 and under are free, and kids 6-12 get discounted rates on cave tours. Each tour has a different fee, so check the website for more details.
Where to Stay
When we visited Mammoth Cave, we stayed at the Diamond Caverns Thousand Trails campground, which is just a 10 minute drive from the Mammoth Cave visitor center. RV camping is available within the park itself, but be aware that there are no hookups available at any of these campgrounds.
Top Tips
Read about the different types of cave tours available ahead of time and decide which tour best suits your family. Tours are different lengths and levels of difficulty. Some tours have minimum age requirements. You know your family best, so avoid tours that will be too long for small legs and/or short attention spans. Once you've chosen a tour, consult the schedule and book the tour in advance. Tours fill up quickly, especially during peak season, and having reservations gives you one less thing to worry about.
4. Hot Springs National Park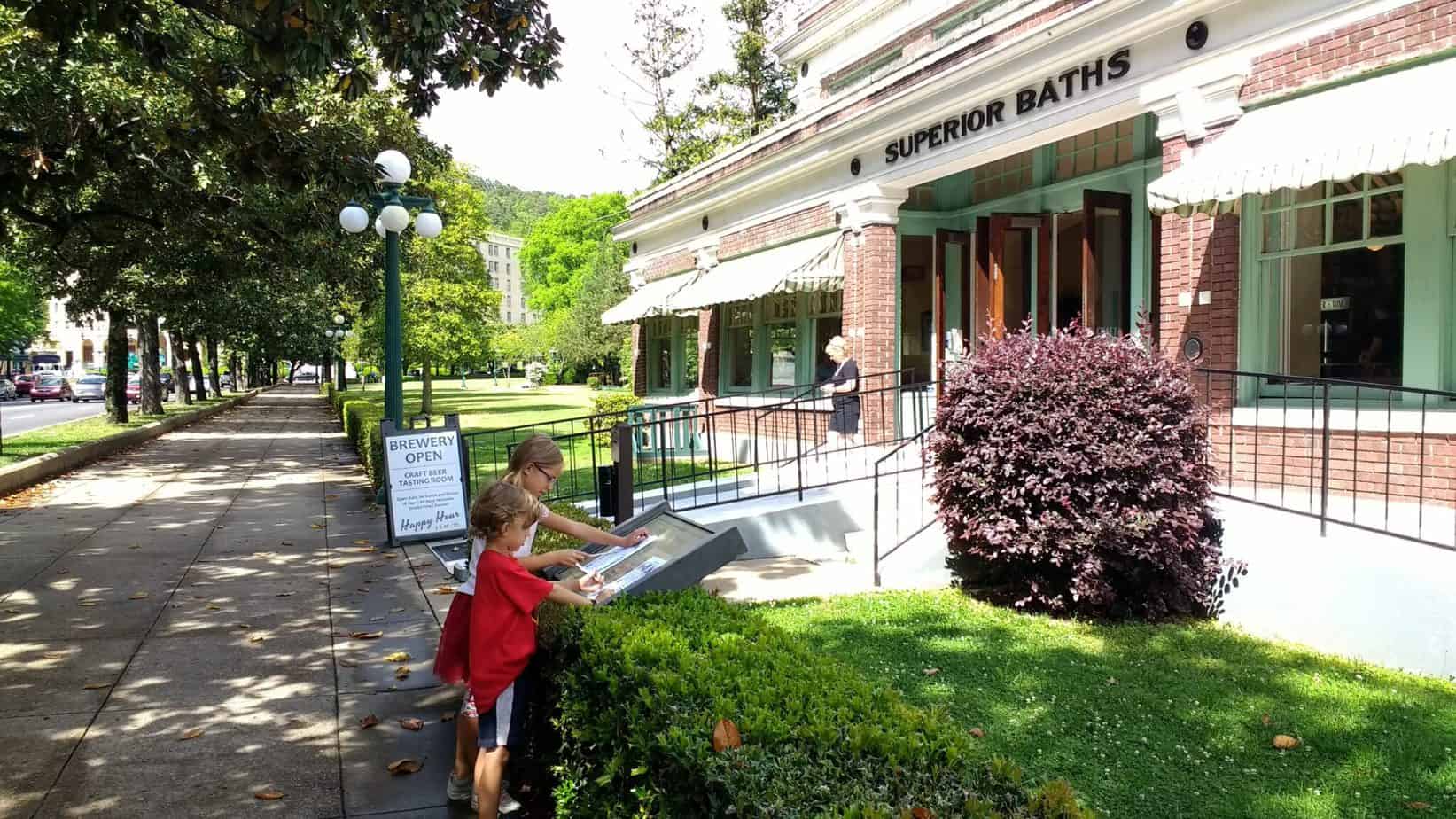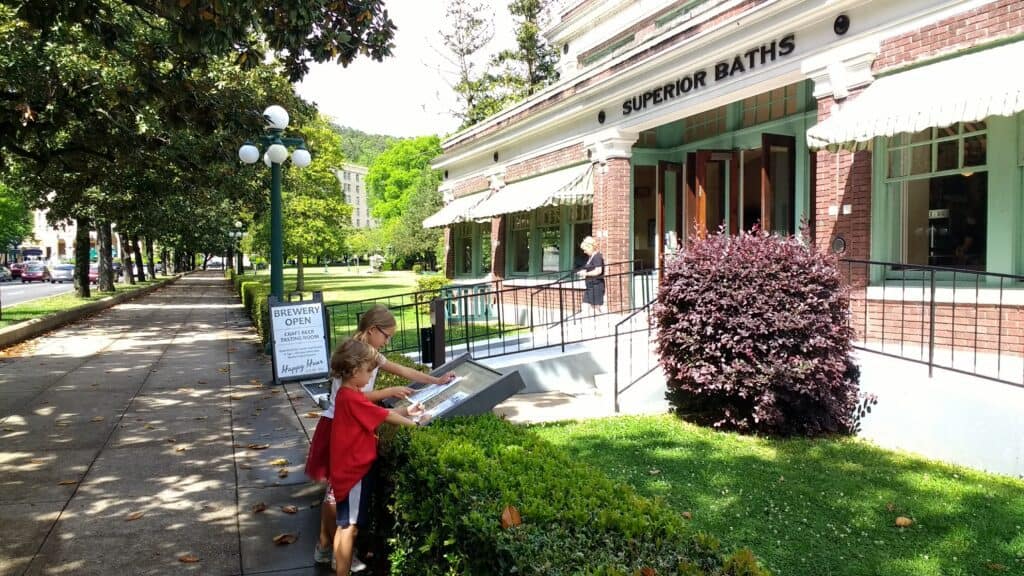 What You'll Learn
The natural hot springs in Hot Springs National Park have drawn people to this region since native peoples first discovered them. By the early 20th Century, a series of luxurious bathhouses had been built, offering health and beauty treatments that catered to the who's who of celebrities of the time. Most of them closed long ago, but they are preserved and restored to their former glory. Touring them is like stepping back in time.
There are also opportunities to learn about the geology of hot springs, and what causes this phenomenon in the first place. The area is beautiful and there are trails and roads to explore the mountains that surround the city of Hot Springs.
Parking or Transportation Notes
Hot Springs National Park is a part of downtown Hot Springs, Arkansas. Free parking is available about a block from the visitor center. RV parking is available but limited, so driving a smaller vehicle is recommended. With the exception of the Gulpha Gorge campground, which is located on the outskirts of town, vehicle length on park roads is limited to 30 feet. Public transportation is available if you don't have a smaller vehicle for exploring Hot Springs National Park. More information about parking and transportation in Hot Springs.
Discounts to Look For
There is no entry fee for Hot Springs National Park. Visitors can explore the bathhouses and even take a ranger-guided tour for free. Bathing in the hot springs and other spa services related to the hot springs are provided by private concessioners. There are fees for these services, which often have age limits and do not permit children.
Where to Stay
We really enjoyed the Gulpha Gorge campground, which is a part of Hot Springs National Park. The campground is beautiful and has a stream running through it where kids can easily and safely play and explore. When we were there, they provided free firewood. The campground is first-come, first-served and often fills up during peak season, so be sure to arrive early and have a back-up plan in mind. Sites can only be paid for in an automated machine, so plan to pay by credit or debit card.
Top Tips
The mineral water flowing from the hot springs is drinkable, and there are several locations in town where it is free to fill up water bottles and jugs with the water. You may see locals at the fountain filling their vehicles with large jugs. The water in the fountain isn't too hot for plastic bottles, but you may enjoy drinking it more after it has cooled completely. Ask in the visitor center if you need help finding the fountains. Take advantage of the opportunity to sample the famous water!
5. Assateague State Park / Assateague Island National Seashore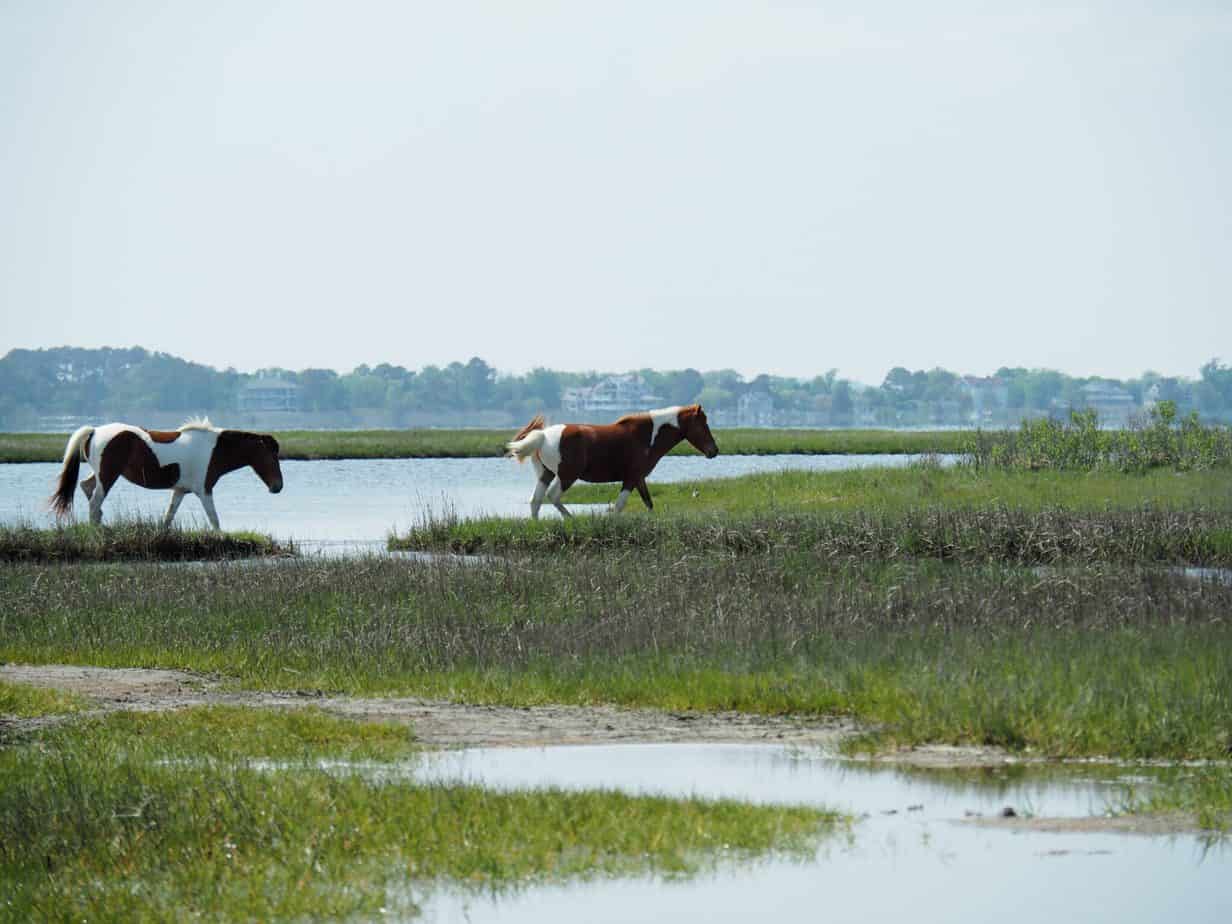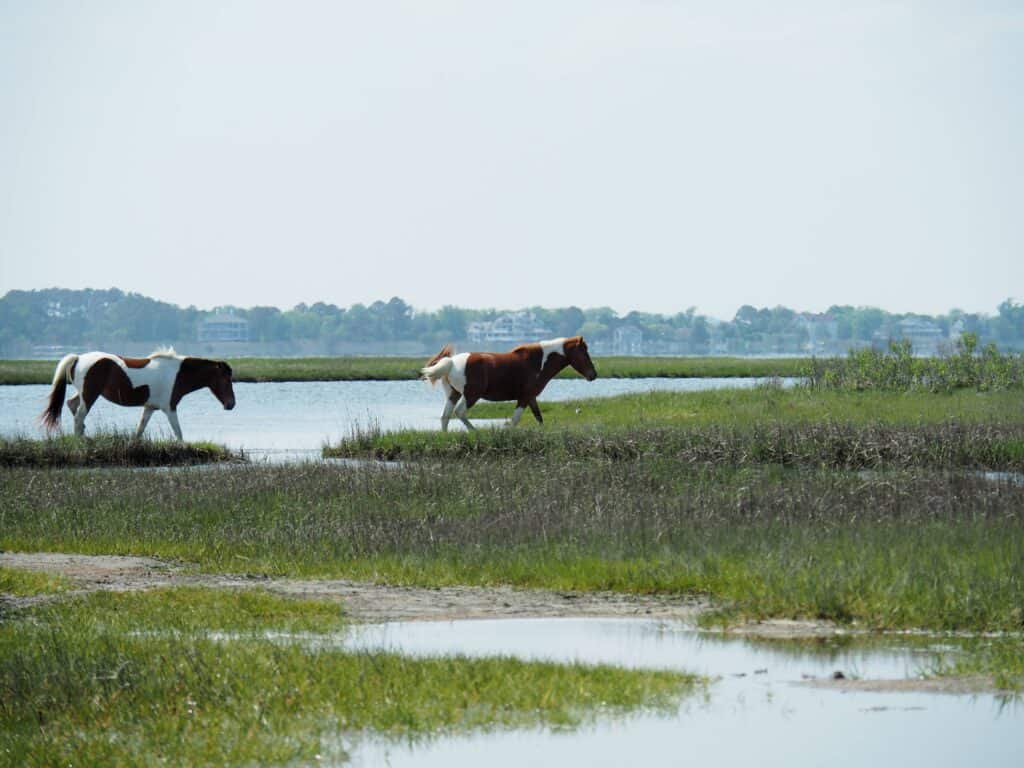 What You'll Learn
You don't have to be a horse lover to enjoy the wild ponies of Assateague Island, but for those who are, this place is paradise. There are lovely beaches, trails to hike, and ranger-led activities to participate in, but the main draw to Assateague is the wildlife. In addition to the wild ponies, you are likely to spot the unique sika deer, as well as a variety of small mammals and seabirds. Learn more about the wildlife of the island with help from the Junior Ranger materials.
Parking or Transportation Notes
You can reach Assateague Island from the north in Maryland, or from the south via Chincoteague Wildlife Refuge in Virginia, but there is no road that connects the two. Research ahead of time which end of the island you would prefer to explore before choosing your travel route (we personally prefer the northern end).
Discounts to Look For
The fee for a 7-day pass to the Assateague National Seashore area is $25, regardless of whether you are on the Maryland side or the Virginia side. This entry fee is waived for America the Beautiful passholders, and on NPS fee-free days. The Assateague State Park (Maryland) has a day-use fee of $5 per person in season (Memorial Day through Labor Day) and $5 per vehicle the rest of the year. Veterans and active military enter fee-free with ID. If you have a large family, a Maryland State Park annual pass may save you money.
Unfortunately, these park fees are separate and paying one does not give you free access to the other.
Where to Stay
Many families that we know have really enjoyed camping in the Assateague State Park campground (open April – October). The campground is beautiful, and there's always a chance the ponies will wander through your site. We have always parked our rig with family in the area so we haven't had that experience personally.
Top Tips
Stop in the visitor center for Assateague Island National Seashore to learn more about the history of the ponies, how they got there, and how this special population is cared for. Ask park rangers where the ponies have recently been seen so you'll know where to look!
Honorable Mention
Gulf Islands National Seashore
Part of Gulf Islands National Seashore is in the Florida panhandle and part is in Mississippi. We have stayed in the campgrounds of both parts and it's a great park!

Most of the Mississippi side is islands, so you'll need to charter a private boat from the list of Authorized Commercial Operators. To avoid the expense of this, we limited our visit to the Davis Bayou area around the campground. There were nice trails and a very educational visitor center.
On the Florida side, the campground is an easy walking distance from the beach. As you drive down the road from Pensacola Beach, the commercial development stops as you enter the Gulf Islands National Seashore protected area. You are free to enjoy natural, pristine beaches! Historic Fort Pickens is also worth touring. Our kids learned a lot there!
The 7-day entry fee (per vehicle) for Gulf Islands National Seashore is $25. Entry fees are waived for holders of the America the Beautiful annual passes and on NPS fee-free days.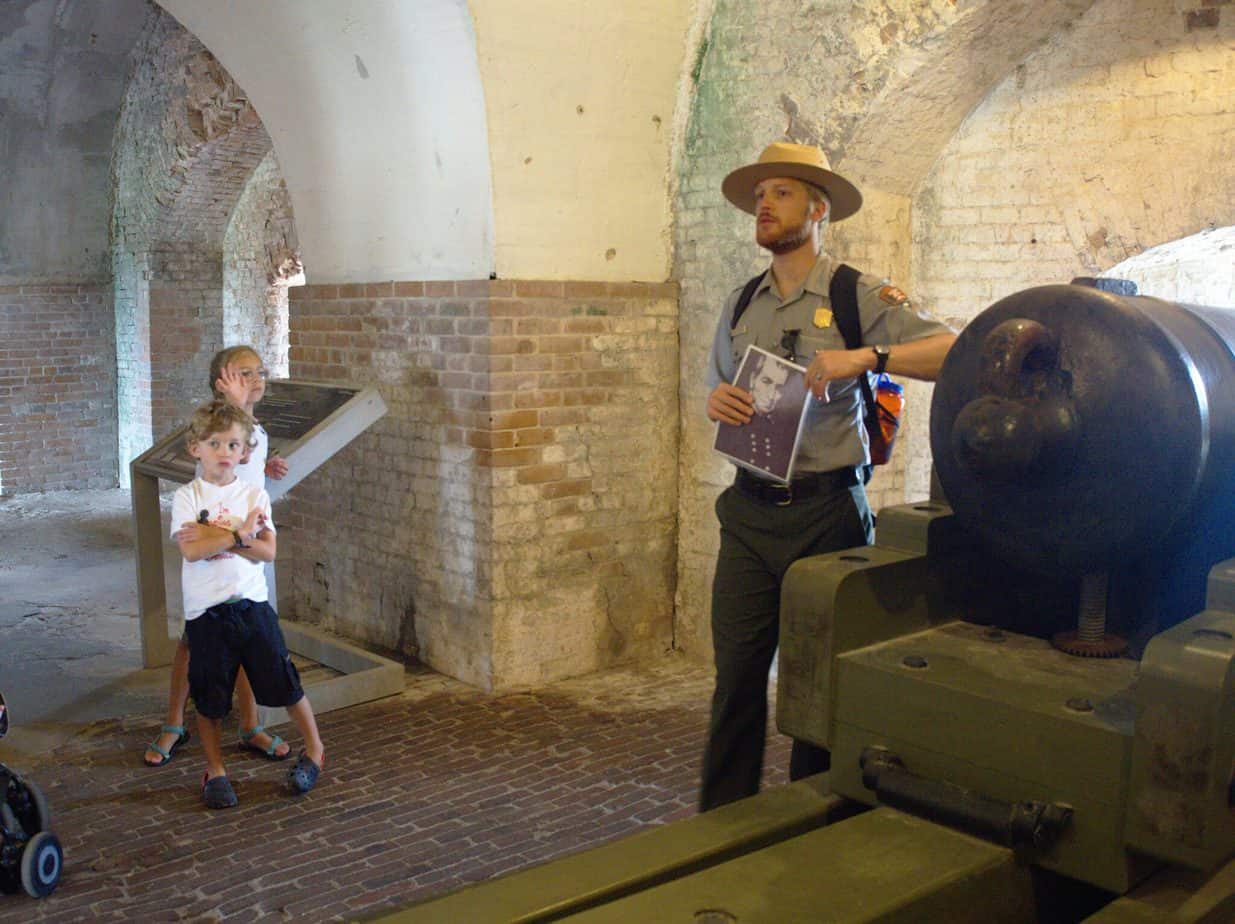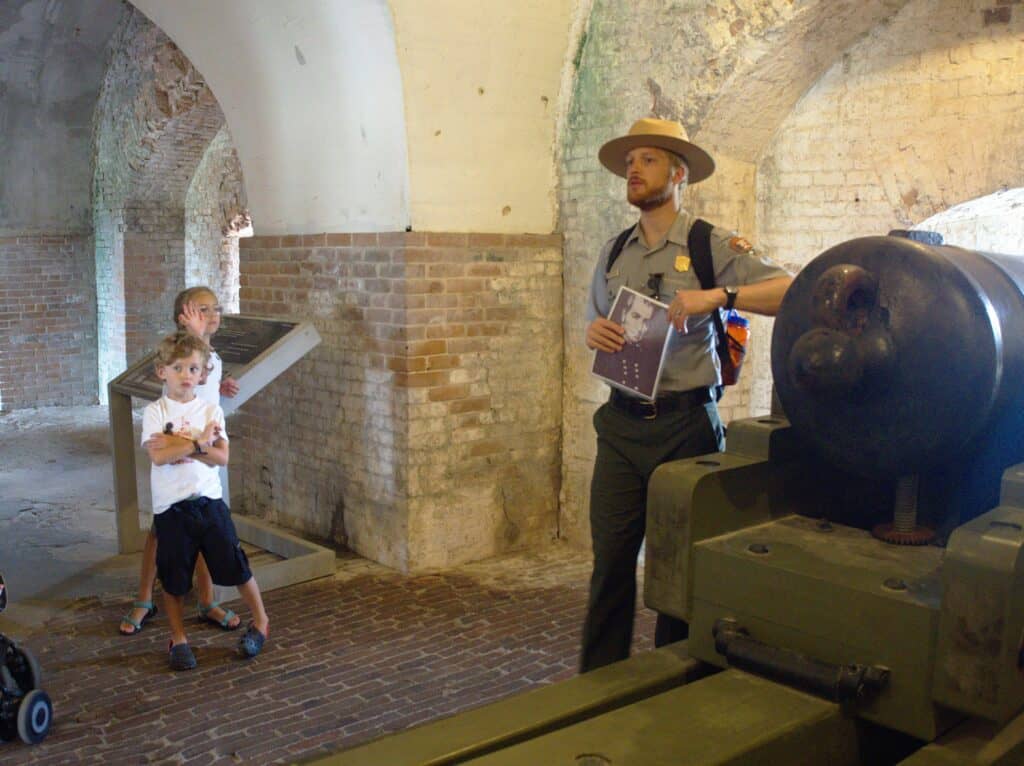 Kennesaw Mountain National Battlefield Park
Explore Civil War history at Kennesaw Mountain National Battlefield Park near Atlanta, Georgia. We were pleasantly surprised by how much there was to do at this park, and the rangers did an incredible job of bringing the battle to life for our kids. The visitor center has a museum and a video to help explain the significance of the battles that were fought at this site. Our kids really enjoyed their Junior Ranger materials. When they completed them, they received a whole packet of rewards in addition to their badges. The prizes kept them talking about their experiences long after we left the park.
Kennesaw Mountain is popular with Atlanta locals for jogging, walking, biking, and picnicking, so the parking lots are often full. Arrive early, avoid weekends, and avoid trying to park your RV here if possible.
A single-day pass to visit the park is $5, which can be purchased in person or online. Note that purchasing a pass does not guarantee parking, so the park recommends not purchasing your online pass until you have secured a parking space in the lot. America the Beautiful passholders visit for free, but be sure to display your pass on your dashboard when you leave your car.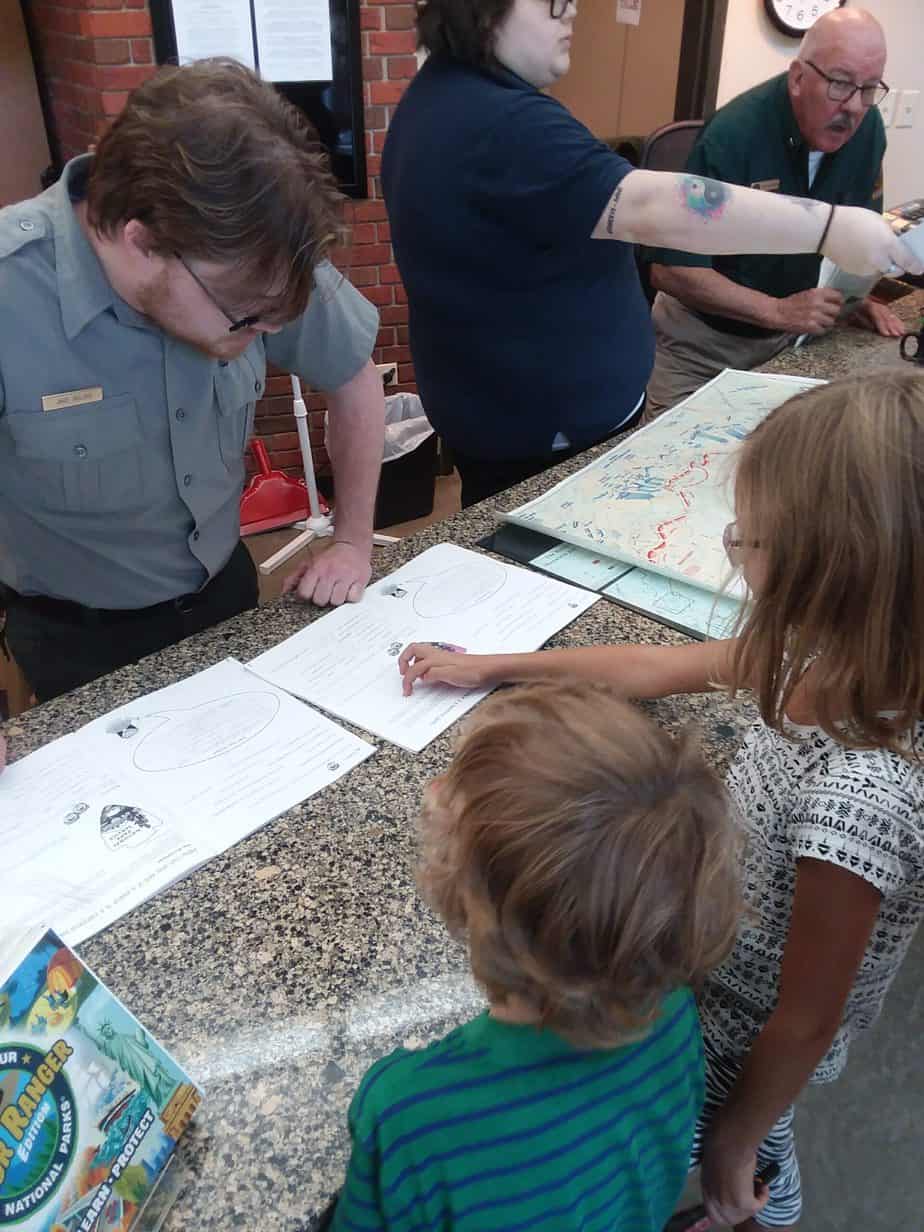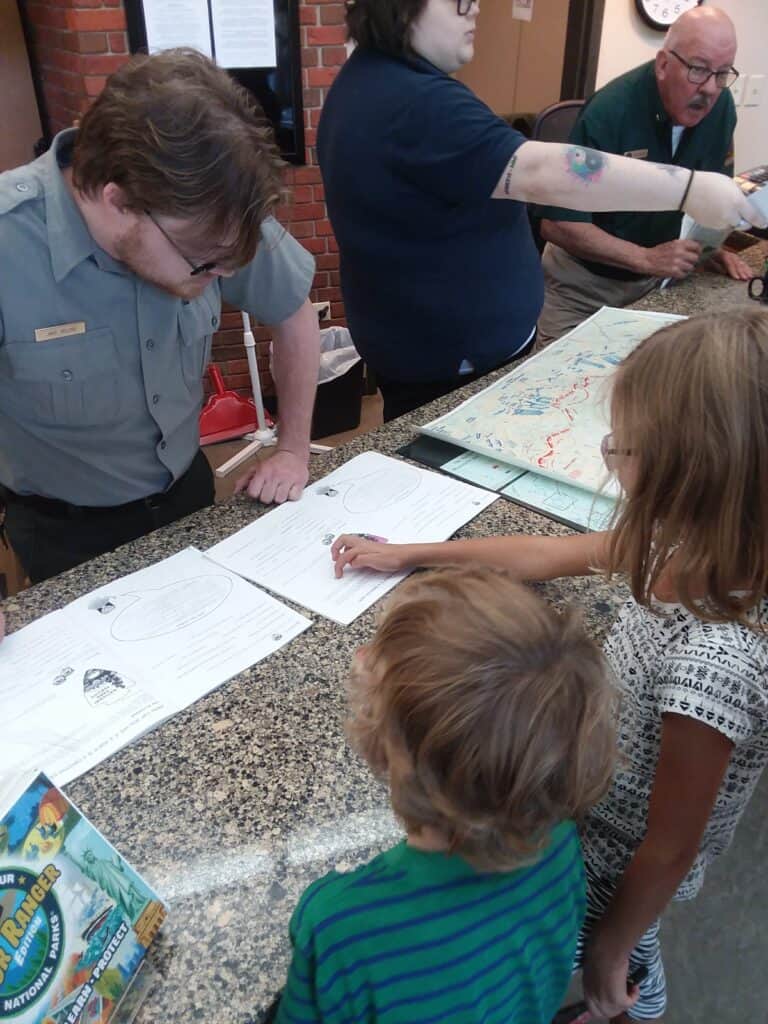 Where to Next?
Have you been to any of these incredible destinations in the Southeast region? We're heading back to this region again later this year, so we'd love to hear your suggestions for amazing places that we haven't been to yet! Leave a comment and help us all find our next roadschooling destinations!