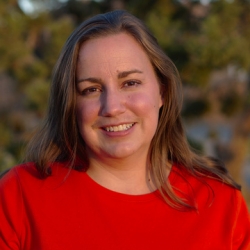 Latest posts by Christine Lindstrom
(see all)
More families than ever before are traveling to give their kids a more hands-on education. Whether roadschooling is your full-time choice for your children's education or an amazing supplement to other educational options, chances are that you've realized what an incredible impact these experiences can have on learning – for the whole family!
You have probably also realized, however, that there are more educational opportunities and roadschooling destinations out there than anyone could ever have time or resources to explore. Trying to do it all will leave your family exhausted and burned out. Remember that you are not in a race to collect as many experiences as possible before your kids grow up. Focus on the needs and priorities of your family and try to find hands-on learning experiences that match these well. While this post is about great destinations, roadschooling should be more about the journey.
One way to help you find the right roadschooling destinations for your family is to get advice from other families who have been there. Get a sense of whether you have similar priorities and let them help you find those "can't miss" places and skip those that aren't worth your time. This can be done in person when you meet other families along the road. It can also help to read guides like this one – written from our personal experiences roadschooling 3 kids all across the country for the last 5 years. I want to help you approach roadschooling with peace and confidence, instead of stress, overwhelm, and fear of missing out.
How to Use This Guide
This is one of 6 guides, each sharing our top 5 roadschooling destinations for a different region of the United States. Don't miss these other regions:
Top 5 Roadschooling Destinations on the West Coast
Top 5 Roadschooling Destinations in the Southwest
Top 5 Roadschooling Destinations in the Rockies
Top 5 Roadschooling Destinations in the Midwest
Top 5 Roadschooling Destinations in the Southeast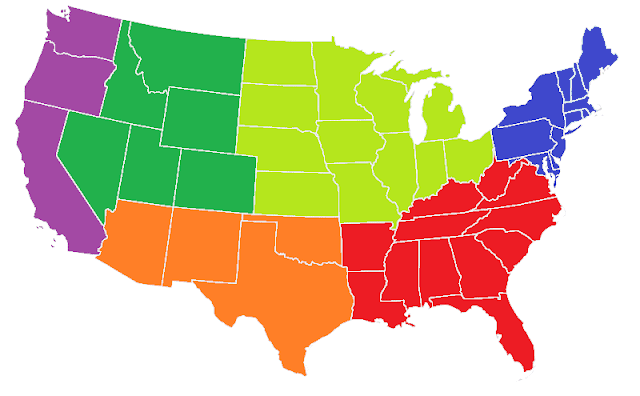 I only recommend a destination if our roadschooling family has been there personally, so you can trust that these are firsthand experiences. We haven't been everywhere (yet!) so there may be wonderful places missing from our list. Feel free to help us discover some of these places by leaving a comment!
Notably missing from this Northeast region guide is New York City. While my husband and I have been there many times, we have not taken our kids or our RV there yet, so there are no roadschooling recommendations listed.
Use this guide as a preview of what kinds of things you can learn at each place to help you coordinate your travel and curriculum. I'll also share where we camped and whether or not we liked it. You'll also find any discounts we discovered and any RV-specific parking or transportation issues that you should be aware of. Finally, I'll add any of our top tips that will help you have a great experience during your visit.
Like any Top 5 list, these are our subjective opinions. I hope they can help you find your new favorite roadschooling destinations!
1. Independence National Historical Park, Philadelphia
What You'll Learn
Philadelphia is often referred to as the birthplace of the nation, and a visit to Independence National Historical Park lets you relive the pivotal events that led to American independence. Visit Independence Hall for a tour of the location where the Continental Congress met, see the Liberty Bell, and retrace the footsteps of George Washington, Thomas Jefferson, Benjamin Franklin, and the rest of the Founding Fathers. This urban park is a collection of significant locations concentrated in Philadelphia's Historic District. Reenactors and restored buildings truly bring history to life!
Parking or Transportation Notes
Philadelphia, like many northeastern cities, is a difficult place to drive and park a large vehicle. The downtown area was not originally built for cars, so the streets are narrow and often one-way. The city places an extra tax on parking fees, in part to discourage driving downtown and encourage use of public transit. Parking for large vehicles is hard to find, and it's often expensive.
Public transit is a great option to avoid parking hassles in Philadelphia. Children under 12 ride for free with a fare-paying adult, so it can be a more cost-effective option as well. The closest regional rail station for the Historic District is Jefferson Station. Find more information on the SEPTA website.
Discounts to Look For
Most parts of this park are free to visit. Touring Independence Hall requires a free timed ticket, which can be obtained in person at the visitor center. If you are visiting during peak season and want to be sure to get a ticket, you can reserve tickets in advance for a $1 fee per ticket.
The Benjamin Franklin Museum has a per-person fee ($5 for adults, $2 for children ages 4-16) that is not included in the America the Beautiful pass. Entrance is free on NPS fee-free days and every day for 4th grade students and their families using the Every Kid Outdoors pass.
Where to Stay
RV parks and campgrounds are hard to find in the Philadelphia area. There are more options in central Pennsylvania, but be prepared to drive more than an hour to reach the city. There are also options that may be closer in northern Delaware or southern New Jersey.

Since I'm originally from this area, we usually stay with friends and family when we visit Philadelphia. Once we splurged on an RV spot at the downtown Campus Park and Ride, but I have recently learned that this location no longer allows RV parking.
Top Tips
Don't forget to use Junior Ranger materials to help your family learn as much as possible from your visit. The National Park Service also offers an app with self-guided walking tours of the area, maps, event schedules and more.
Visiting Independence National Historical Park during the week of the 4th of July can be an amazing experience with extra reenactments and activities available. Be prepared for crowds, though, making it difficult to park and book tours.
While you're in the area, learn more about the American Revolution by visiting sites such as Valley Forge National Historical Park and Washington Crossing Historic Park.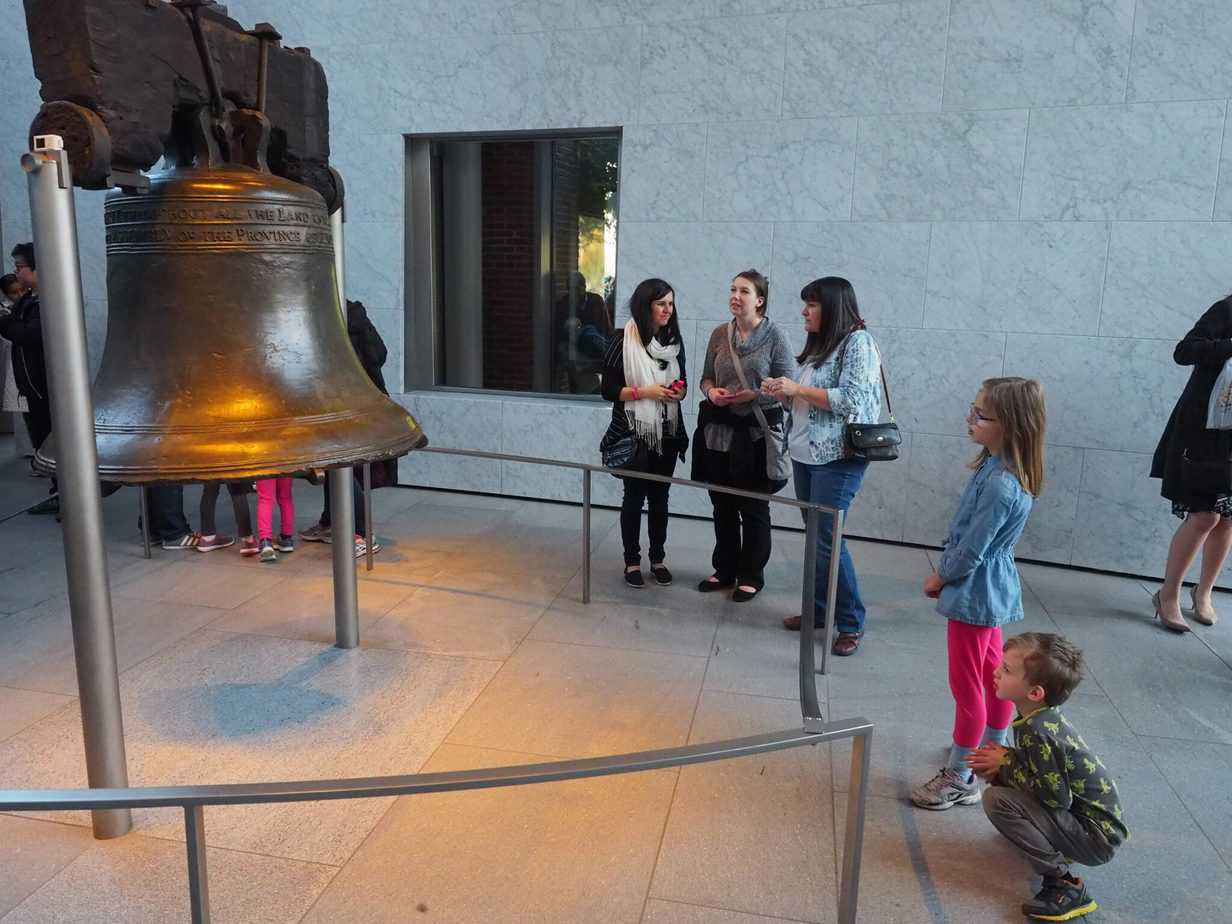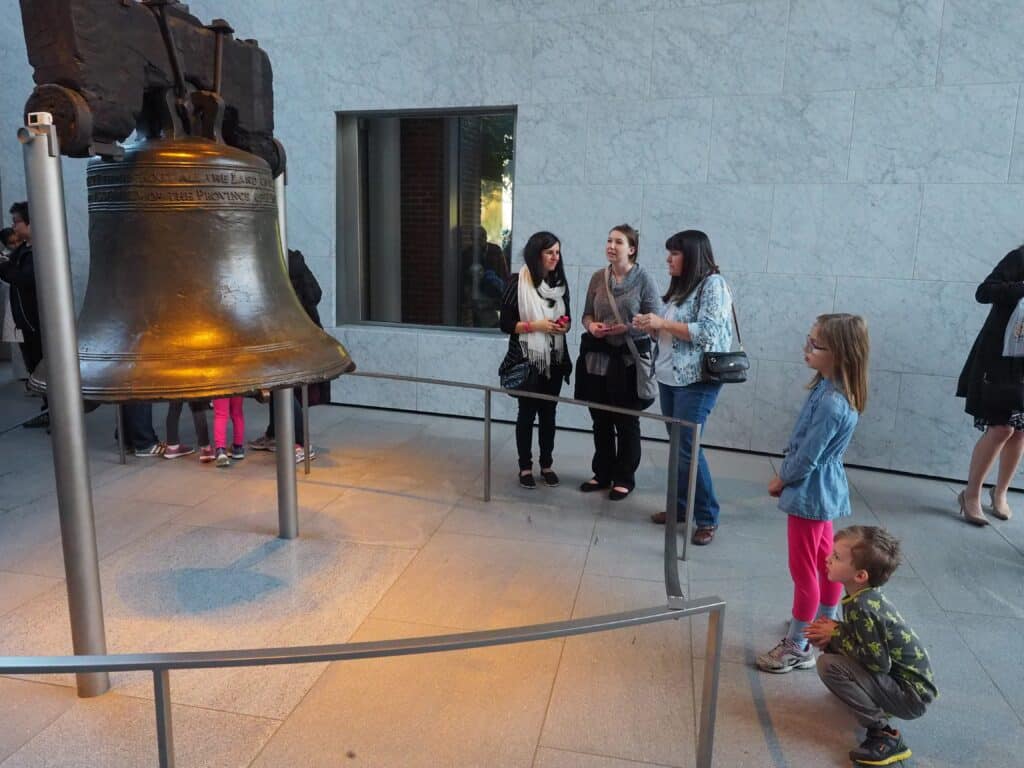 2. Old Sturbridge Village, Massachusetts
What You'll Learn
Old Sturbridge Village is an open-air living history museum. Visitors can walk around and explore this typical New England town as it would have been in the 1830s. Live demonstrations and costumed reenactors bring each building to life. Participate in a courtroom role play, visit the blacksmith, the tin smith, or barrel makers, watch a musket firing demonstration, and so much more. Especially memorable for our kids was the milking demonstration in the dairy barn. Opportunities for learning, imagination, and creative play abound in this special place.
Parking or Transportation Notes
Free parking is available and there are some designated spaces for larger vehicles.
Discounts to Look For
Tickets to Old Sturbridge Village can add up quickly. Standard admission rates are $28 per adult and $14 for kids ages 4-17. Ages 3 and under are free. Discounts are available, however, for students, military, and seniors. A variety of other discounts may apply in specific cases. Watch the website for great deals that may be available during your visit. During July 2021, for example, up to 3 kids were admitted free with each paying adult.
Where to Stay
When we visited Old Sturbridge Village, we stayed at the nearby Thousand Trails Sturbridge RV Resort. We like the pond and indoor swimming pool at this park. There is a good selection of RV parks and campgrounds in southern Massachusetts and nearby northern Connecticut.
Top Tips
Pack a picnic lunch and plan to spend the day. There are more events and demonstrations than you can reasonably see in one visit, so look at the schedule when you arrive so you can prioritize and plan to be in the right place at the right time. If you stay until late afternoon, watch the Village Common near closing time for them to move the herd of sheep from their daytime pasture to the barn. Ask a staff member what the approximate time will be when you visit, since this is rarely printed on the schedule.
One Friday each month is a designated "Homeschool Day," when homeschooling families can register their children for special workshops and other activities (for an additional fee).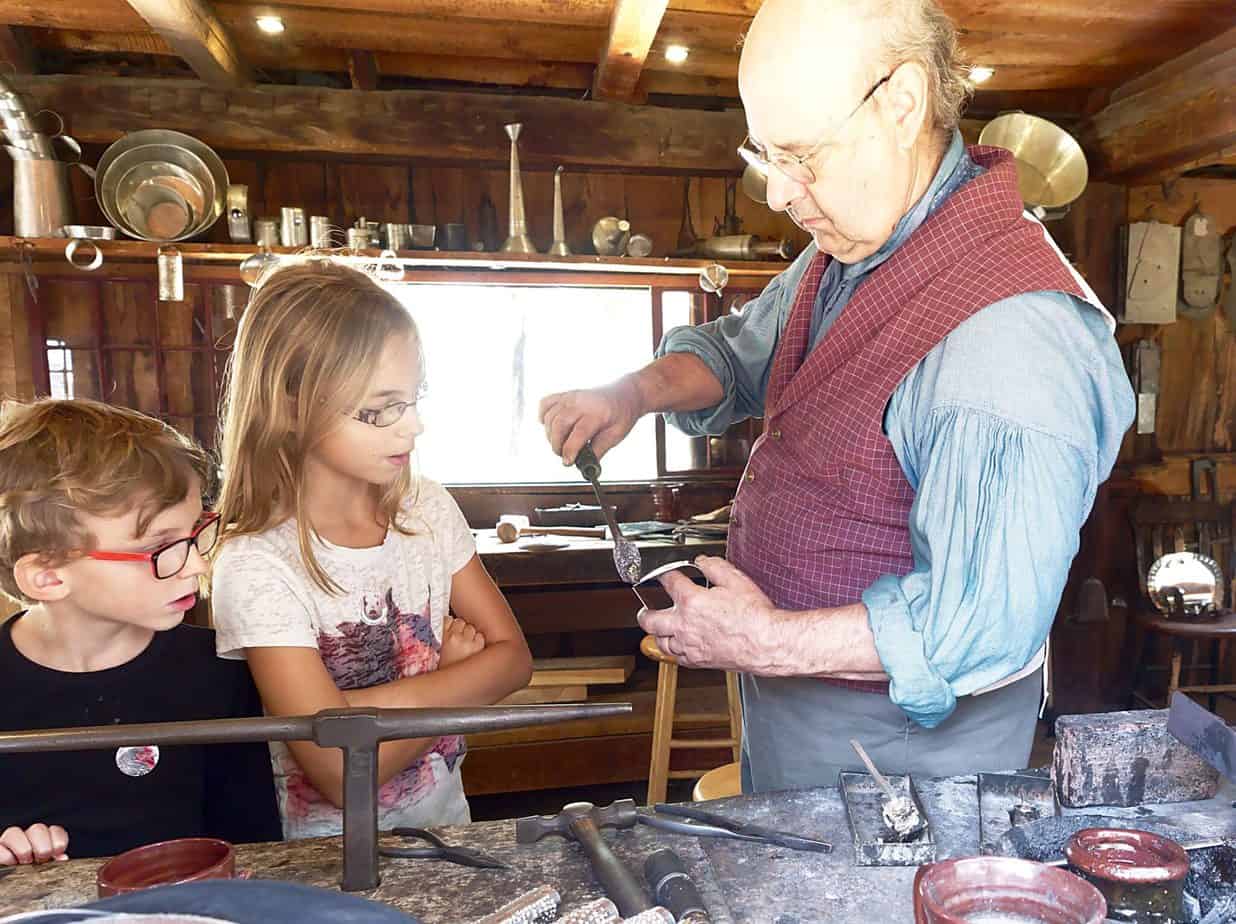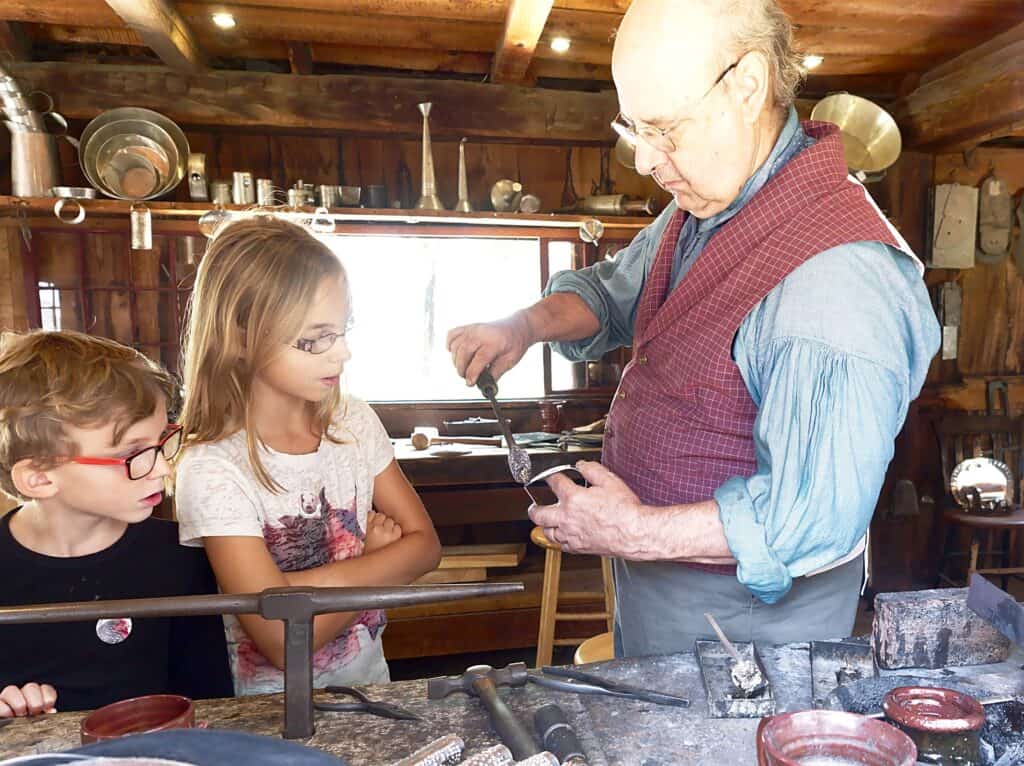 3. Acadia National Park, Maine
What You'll Learn
There is so much to see, do, and learn at Acadia National Park! It is a great park for spotting unique wildlife, and we enjoyed exploring tide pools, watching whales off the coast, and observing peregrine falcons with the help of park rangers and telescopes. Learn more about tides, as tThe tide schedule plays a big role at many park attractions. Walk out to Bar Island on a sandbar that is only accessible during low tide, or feel the magnificent spray at Thunder Hole just before and after high tide. The incredible beauty of the park makes it a natural place to have conversations about conservation and protecting the environment. For us, it came up when the kids spotted a plastic water bottle bobbing in the picturesque Thunder Hole. The Junior Ranger materials and the variety of ranger-led programs available add many more opportunities to learn.
Parking or Transportation Notes
Parking is limited in Acadia National Park and there are many park roads where large vehicles and RVs are not permitted. Most of the park is located on Mt. Desert Island, as is the village of Bar Harbor. These areas can all be reached for free via the extensive Island Explorer shuttle system. Access the shuttles from the Hulls Cove Visitor Center, where some parking is available for RVs and oversized vehicles. You can also choose a campground that is along the shuttle routes, allowing you to avoid the hassle of driving and parking altogether.
Discounts to Look For
Entry to Acadia National Park is $30 per vehicle which is valid for 7 days. America the Beautiful pass holders visit this park for no additional fee. Driving to the top of Cadillac Mountain requires a special timed ticket. This ticket must be booked online in advance, and the $4 fee (plus $2 reservation fee) is not included in the America the Beautiful pass. RVs and large vehicles are not permitted on the road to Cadillac Mountain.
Where to Stay
We have visited Acadia National Park twice and both times we used our Thousand Trails membership to stay at the Mt. Desert Narrows Camping Resort. We love the location of this beautiful resort, right along the water and also conveniently a stop on the Island Explorer shuttle route. There is no shortage of campgrounds on Mt. Desert Island. There are two national park campgrounds on Mt. Desert Island and one on the mainland on the Schoodic Peninsula. Only the Schoodic Woods campground offers electric hookups.
Top Tips
Using the shuttle system as a hop-on, hop-off bus is a great way to explore the Loop Road through many of the major park attractions. Parking can be a challenge, especially during peak season, and the shuttle saves a lot of time, money, and frustration. Since there is no shuttle to the top of Cadillac Mountain, you will need to drive if you want to see this iconic view. If you don't have a national park pass, paying your entrance fee for Acadia online in advance is another time saver. A highlight of our visit was walking out to Bar Island at low tide, walking the trail on Bar Island for a beautiful view of Bar Harbor, and exploring the tide pools on the sandbar on the way to and from the island.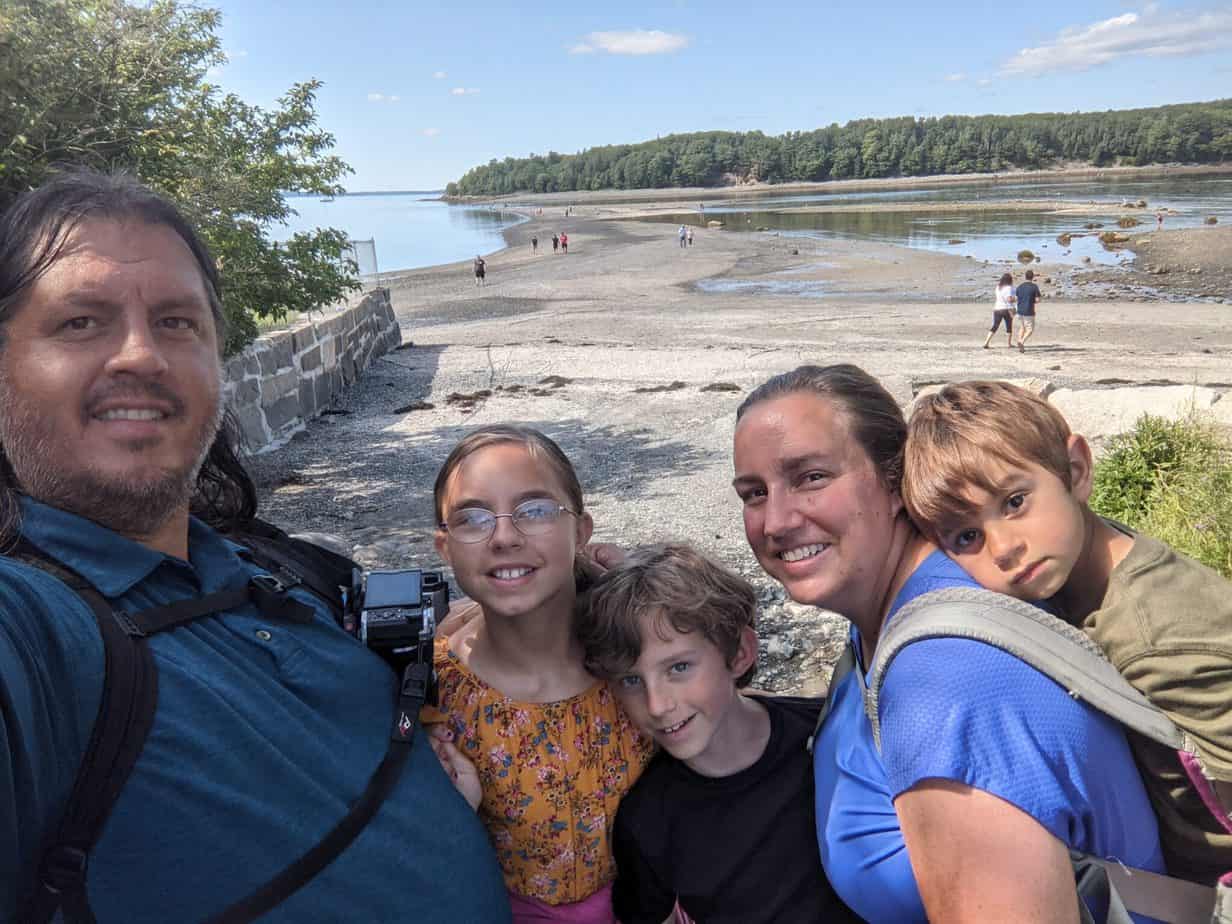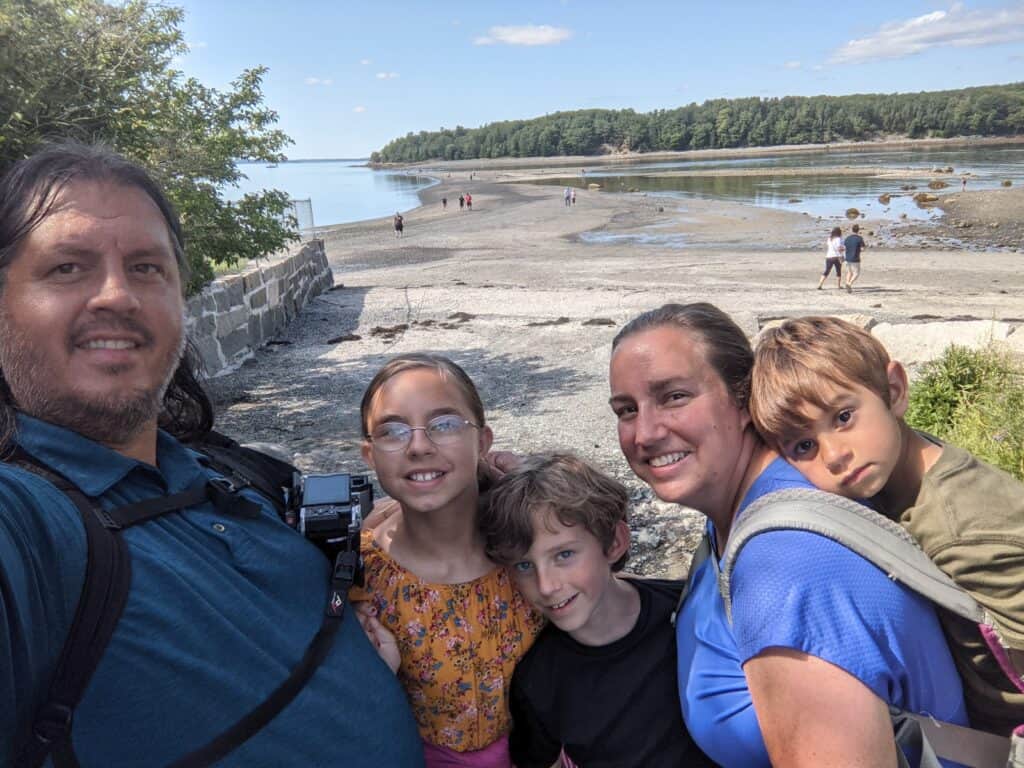 4. Boston Freedom Trail
What You'll Learn
Boston played a significant role in the American Revolution and the events that led up to it. In Boston, your family can learn more about the Boston Tea Party, the Boston Massacre, and the infamous ride of Paul Revere. All these sites and more are located along the Boston Freedom Trail. Visitors can explore this collection of public and private sites through guided or self-guided tours. It is easy to find your way from one site to the next as the Freedom Trail itself is a clearly marked brick walkway that is built into the sidewalks and streets.
Parking or Transportation Notes
Boston is an old city and parking can be challenging and expensive, especially for large vehicles. Avoid driving RVs into the downtown area, and be sure to check the clearance of parking garages ahead of time before reserving a space. Parking apps and websites can be a great way to save money and reserving a space can save a lot of time driving around looking for an available spot.
Discounts to Look For
Because many of the sites along the trail are privately owned, each location has its own ticketing prices and policies. Going from one site to the next can really add up. If you plan to visit each site along the trail, booking a guided tour with admission fees included may save you money. Otherwise, look at the map of the Freedom Trail ahead of time and select the locations you're most interested in seeing. Investigate these locations individually for pricing and discounts. You can still walk the whole trail, look at buildings, and read interpretive signs without entering and touring each location.
Where to Stay
When we visited Boston, we stayed at the Moody Beach RV Campground in southern Maine, about 80 miles away. If we visit Boston again we will choose to stay closer to the city.
Top Tips
If your kids are fans of Robert McCloskey's book Make Way for Ducklings, be sure to visit the iconic sculpture by the same name in the Public Gardens while you're in Boston. The Public Gardens of Boston is the setting for this classic children's book. This is a great way to engage younger children in your visit to Boston!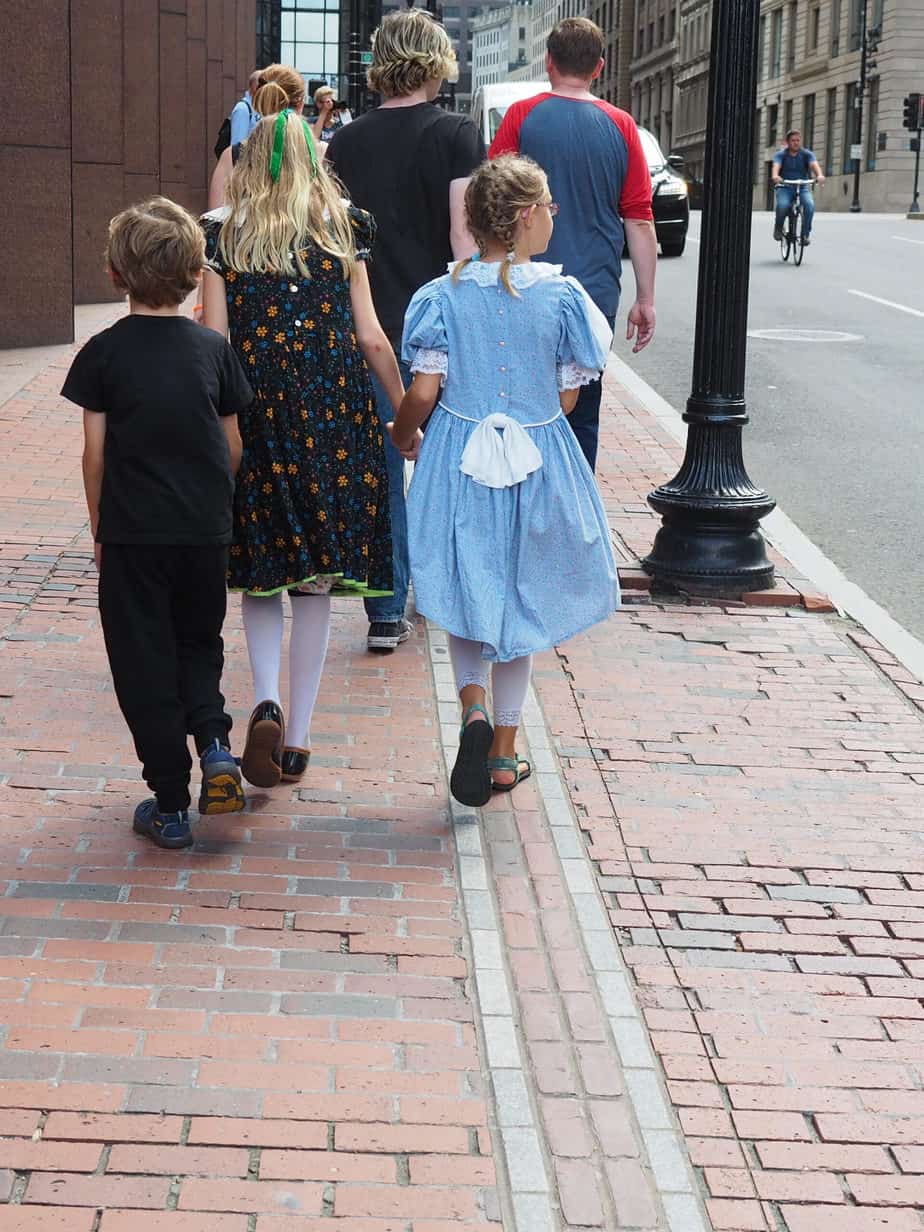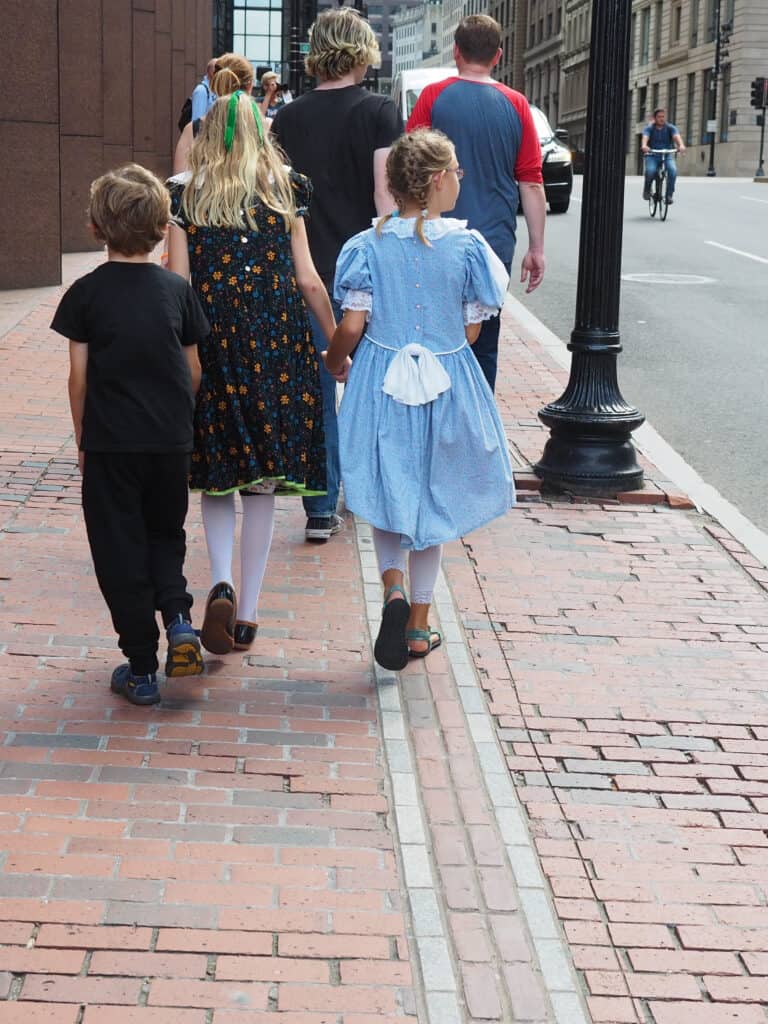 5. Smithsonian Museums, Washington D.C.
What You'll Learn
What do you want to learn more about? Chances are there's a museum for that among the Smithsonian Museums in Washington D.C.! Natural history, American history, air and space, native cultures, and African-American history and culture are just a few of the museums available. The collection also includes a variety of different art museums and open-air museums such as the Smithsonian Gardens and the National Zoo. Whether you want to spend the whole day on a deep dive in one museum, an hour each getting an overview of several, the Smithsonian Museums are a true national treasure.
Parking or Transportation Notes
Parking in Washington D.C., like many other major cities, can be a challenge. Public transit is an option, but each member of the family needs to purchase their own reloadable transit card, so be prepared for this initial up-front cost in addition to the regular fares.
Avoid driving your RV into the downtown area and investigate parking options before you arrive. Save both time and money by reserving a parking space ahead of time through a parking website or app.
Discounts to Look For
The Smithsonian Museums are all free of charge to visit. Some may require a timed entry reservation, however, so plan ahead and check the website for details.
Where to Stay
We have two favorite places to stay when visiting Washington D.C. The first is Greenbelt National Park, which is a beautiful wooded oasis that you would never guess is just outside the nation's capital, with easy access to public transit. This park exists primarily to help visitors explore Washington D.C. and the park rangers there are helpful and knowledgeable. This park has water available but no hook-ups for electricity or sewer.
When we want to stay in a park that is also reasonably priced but that includes electricity, we stay at Cosca Regional Park in Clinton, MD. This park also has easy access to public transit into the city and is less than 20 miles from downtown Washington D.C.
Top Tips
Combine your trip with visits to the Lincoln Memorial, Washington Monument, Ford Theatre, and many of the other popular attractions in Washington D.C. There is so much to learn here! Much of it is free or inexpensive because it is owned and operated by the national park service. This also means that there are abundant Junior Ranger materials available to help guide your learning.
Many of the Smithsonian Museums are centrally located on the National Mall. Because they are free, you can relax and explore as much or as little as your family is interested in. We have particularly enjoyed the art galleries, the American history museum, and the Air and Space museum. But no visit to Washington D.C. is complete without a walk through the Museum of Natural History. From the giant blue whale hanging from the ceiling, to the hall of dinosaur bones, to the sparkling collections of gems and minerals, our kids always want to stop in there, regardless of what else we are doing. If you watch the movie Night at the Museum 2 before visiting, it makes an even bigger impact!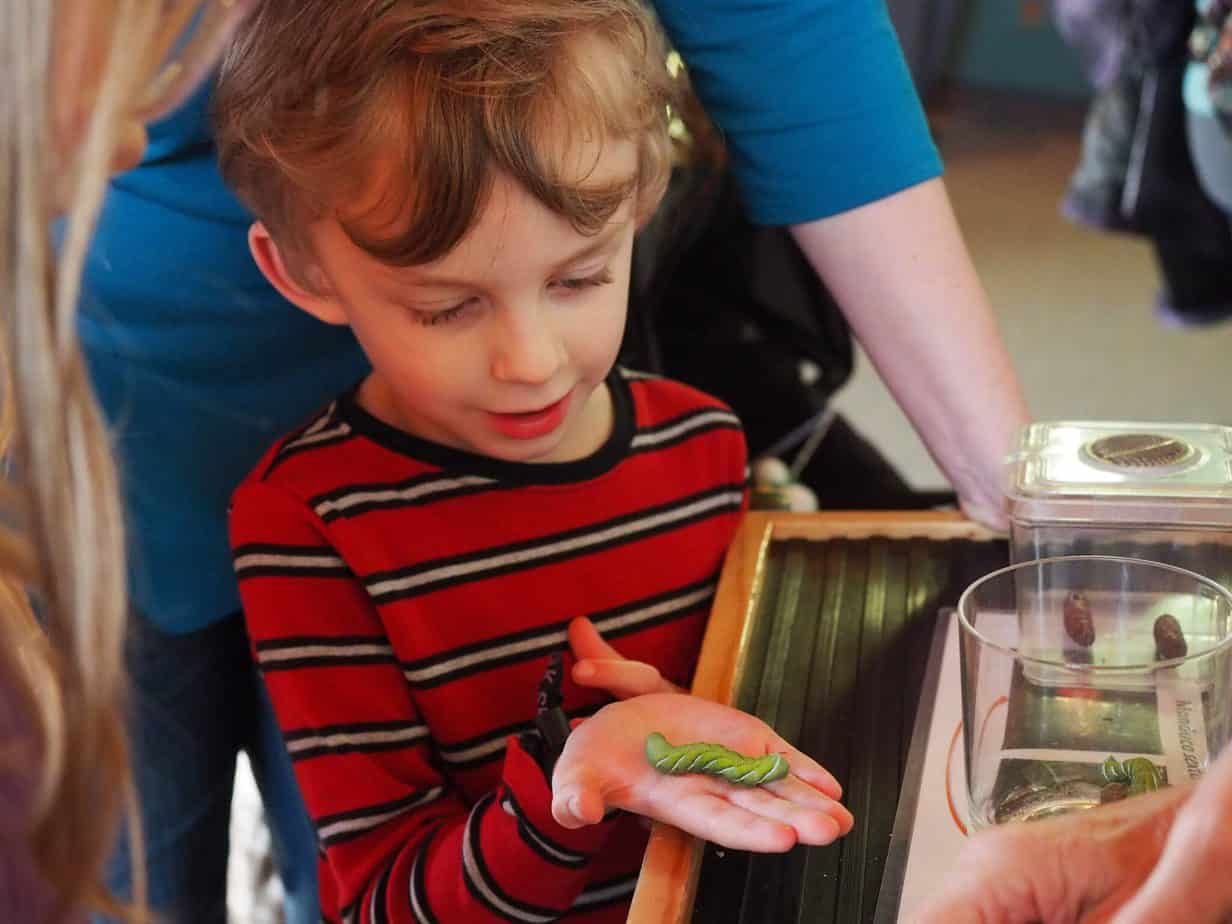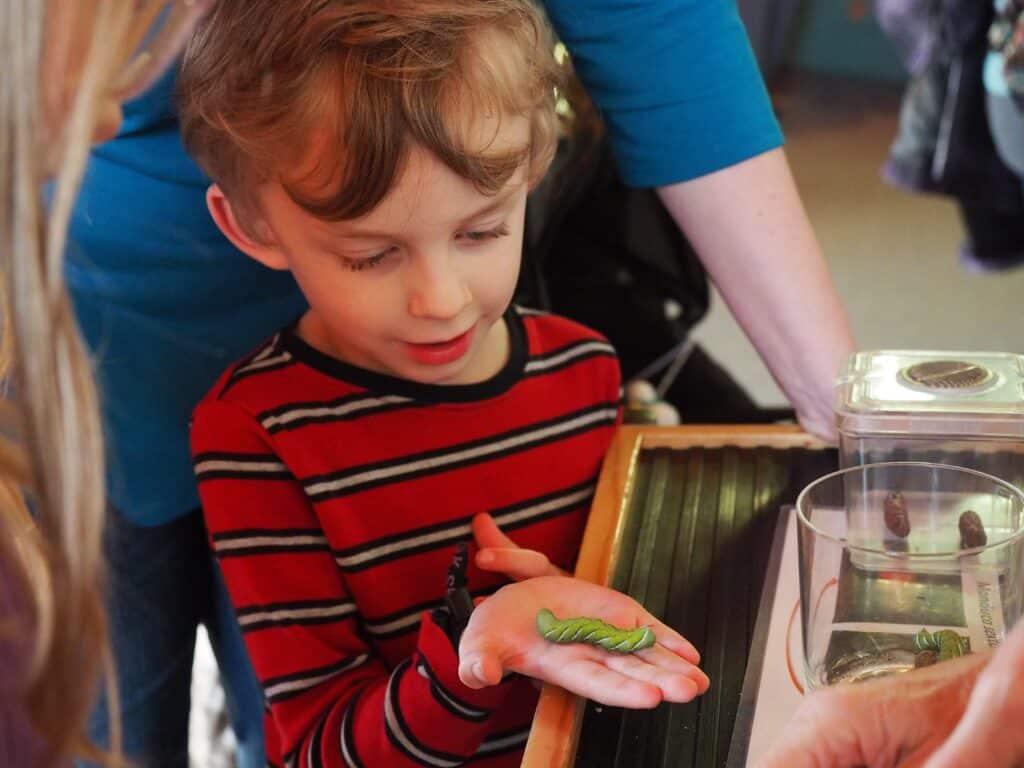 Honorable Mention
Minnewaska State Park, New York
Minnewaska State Park Preserve is located in the southern Catskills mountains of New York. The park centers around the beautiful glacial Lake Minnewaska and features several smaller lakes and many lovely waterfalls. There is a small museum in the visitor center that teaches about the plants and wildlife of the area. Many of the beautiful trails also offer interpretive signs for opportunities to learn more as you're exploring.
We were very impressed by the environmental education opportunities and the variety of programs and events on the schedule. Once a month there is a specific program for homeschoolers, and we were able to participate in a short classroom session, guided exploration in the park with the environmental education team, and a craft project related to the theme. Check out the Junior Naturalist program too! The day-use fee for this park is $10, but most programs have no additional cost. We stayed at the Thousand Trails Rondout Valley RV Campground, which is just a few miles away.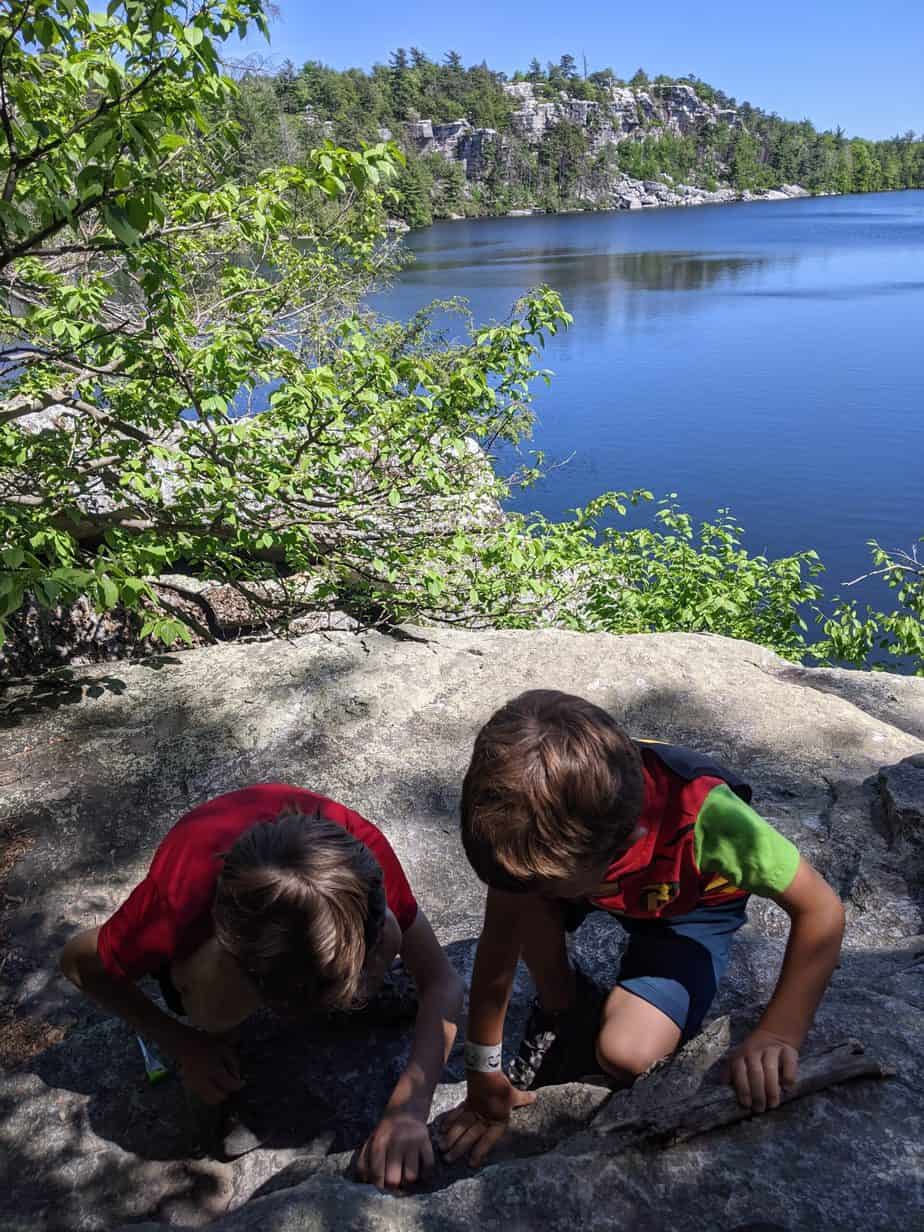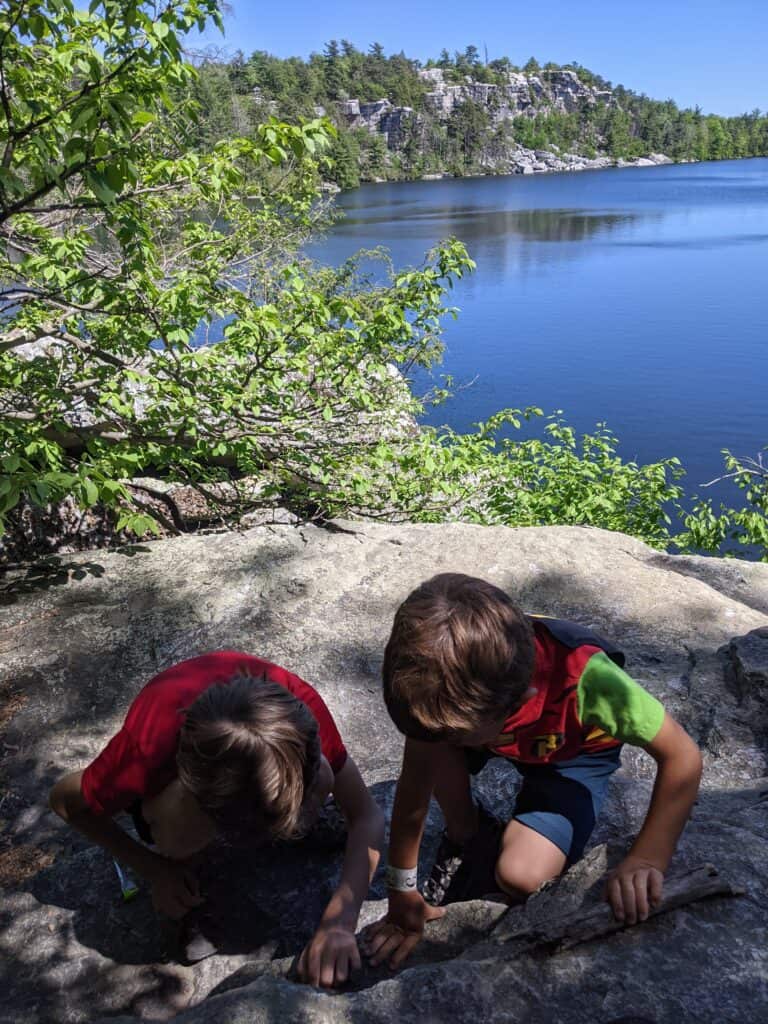 Cape May County Park and Zoo, New Jersey
The Cape May County Park and Zoo is hardly the best zoo in the country. In terms of size and number of animals, it's not even the best zoo in the Northeast region. So why did it make the list? The convenient location of this zoo from all of southern New Jersey's shore points makes it a great way to take a break from the beach and sneak in a little learning time. Depending on the season, there are a variety of programs and even day camps available for children of all ages.
The other reason we love the Cape May County Park and Zoo is that admission is always free (donations accepted). Stop by for a short visit or spend the whole day. Tour the zoo on your own, or spend the money you would have spent on zoo admission to get a guided tour or arrange a private animal encounter. Just outside the zoo gates, the park offers a large playground area as well. We like to stay at the Thousand Trails Sea Pines RV Resort and Campground when we visit Cape May. While you're in the area, check out the Cape May Lighthouse, where you can learn about lighthouses and climb the 199 steps to the top for amazing views.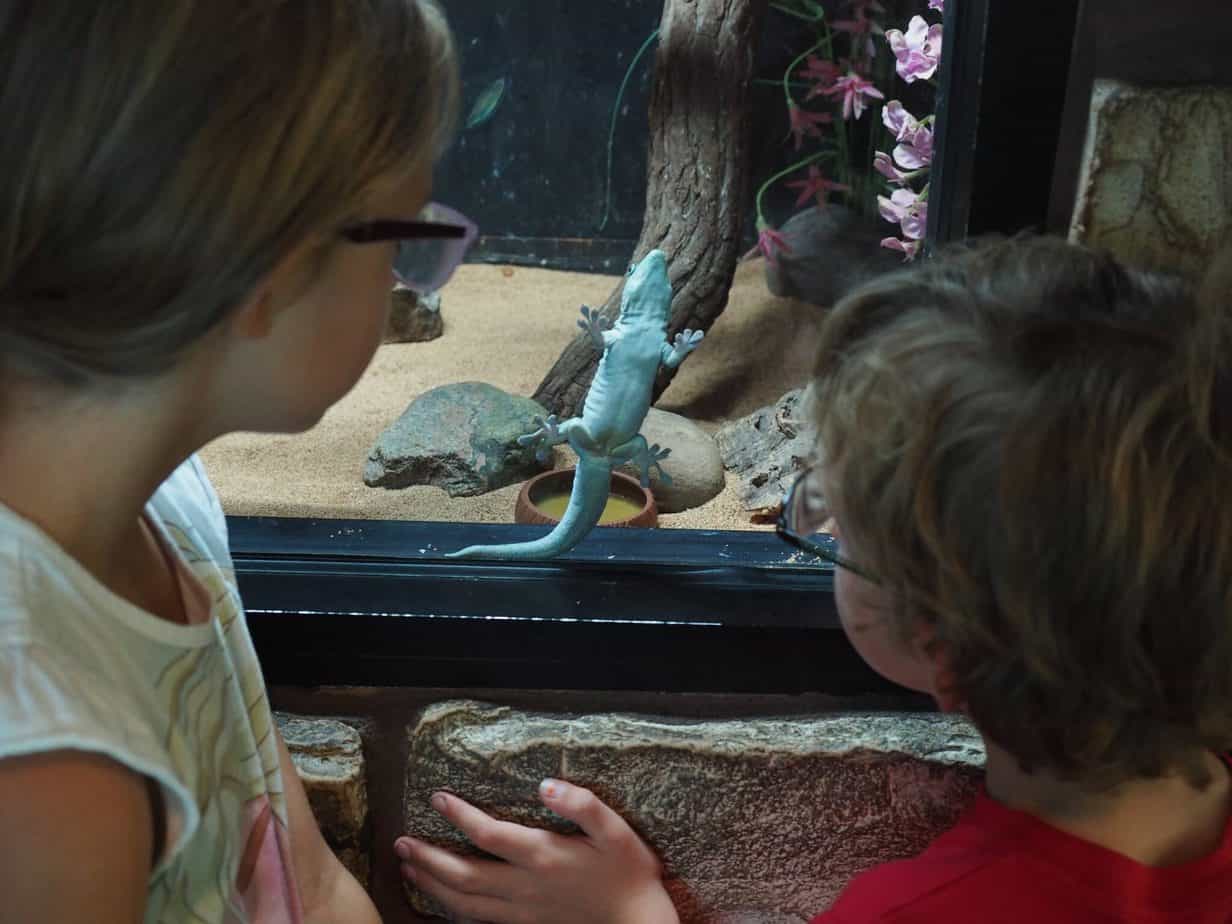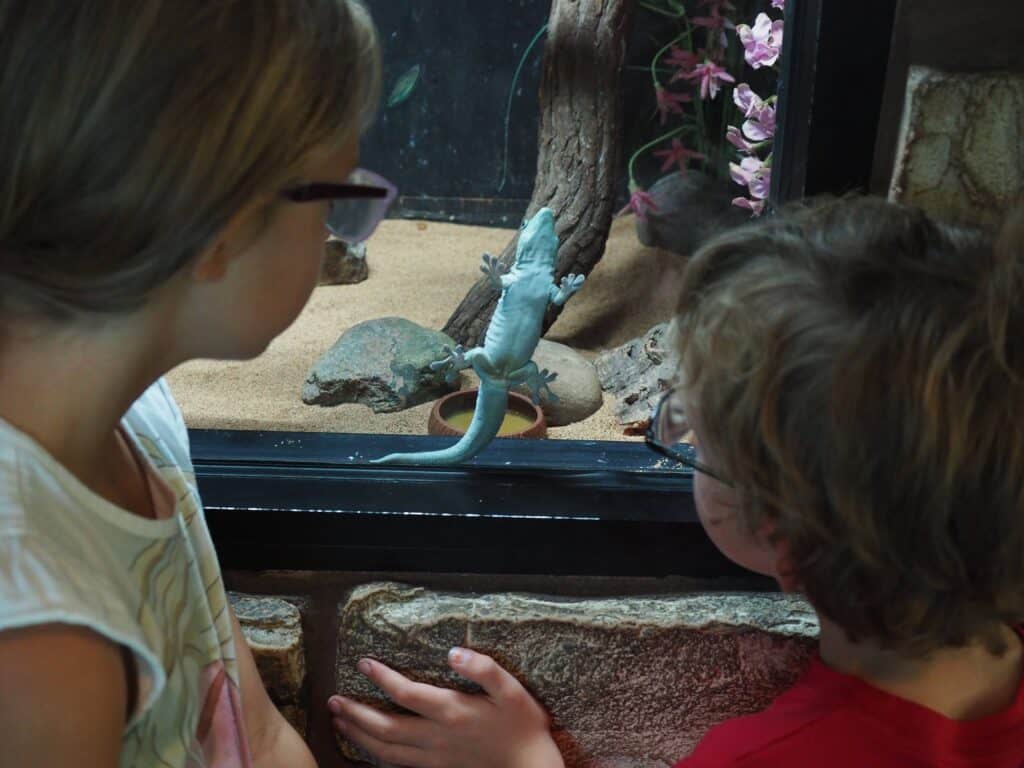 Where to Next?
The Northeast region is full of historical locations and cultural opportunities! It's hard to choose just a few locations that are great for roadschooling. We spend a lot of time in this region because it's close to family, but sometimes it's harder to be a tourist in familiar places. What incredible roadschooling destinations have you explored that we might be missing? Share your favorites in the comments so we can enjoy them too!