If you love the outdoors and are looking for a way to remember that love forever, then you'll love this massive list of camping and nature tattoo inspiration!
I have tried to organize the tattoos the best I can using main and sub categories so that it's easier to find what you need.
Here we go – this guide is split into camping tattoos and nature tattoos!
Take me to CAMPING Tattoo Ideas
Take me to NATURE Tattoo Ideas
P.S. if you see any of these tattoos that you are the artist of, feel free to leave a comment so that I can link to your shop/location/socials!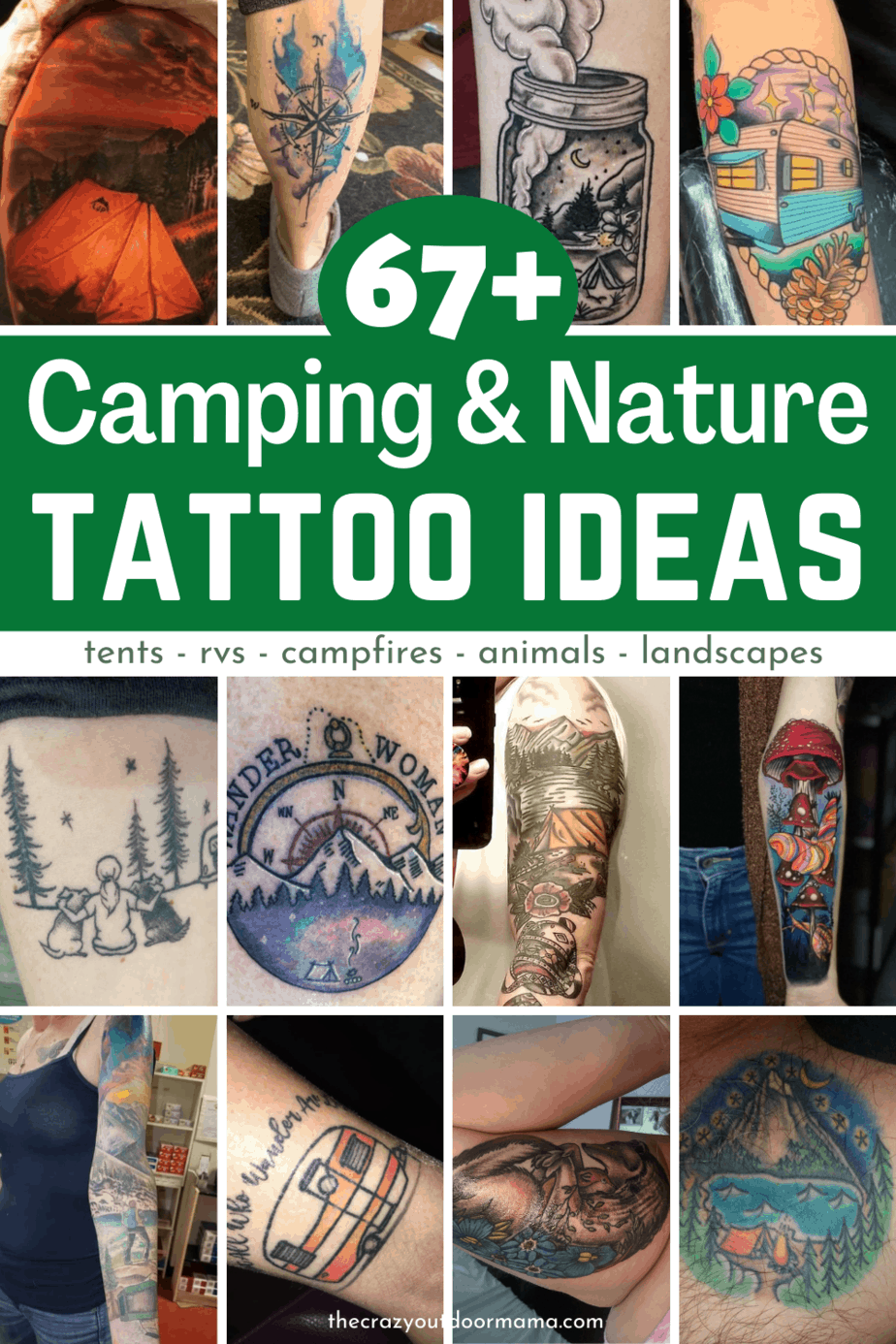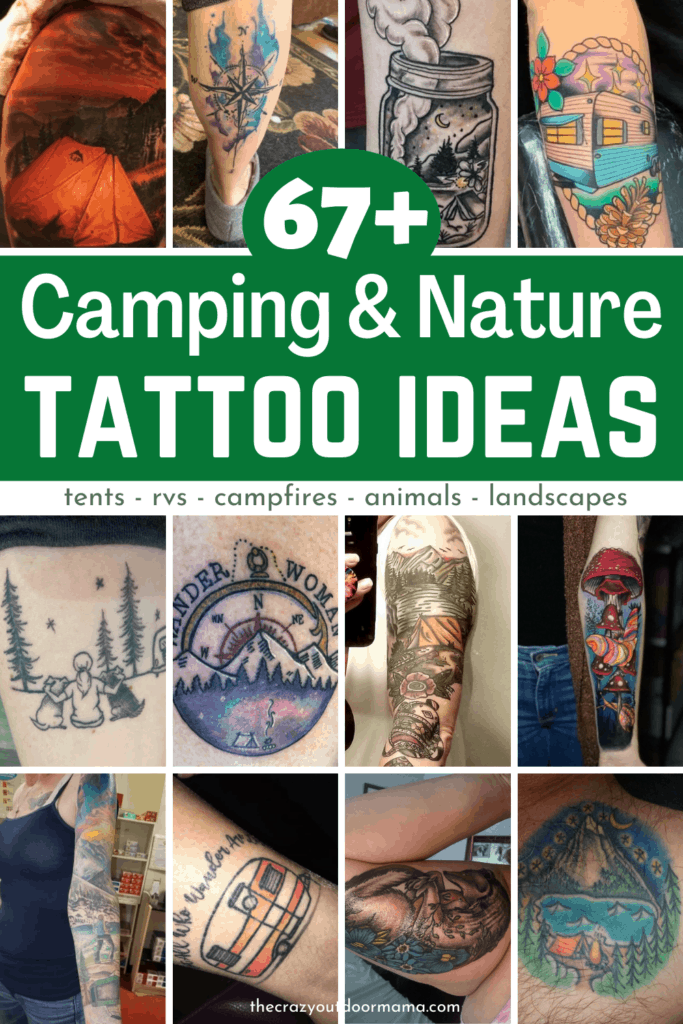 Camping Tattoo Ideas
Whether you want a simple campfire tattoo or a complex color design, here are some beautiful camping themed tattoo ideas to check out!
All camping tattoo category ideas
Please submit yours (whether you're the recipient or artist) to [email protected]!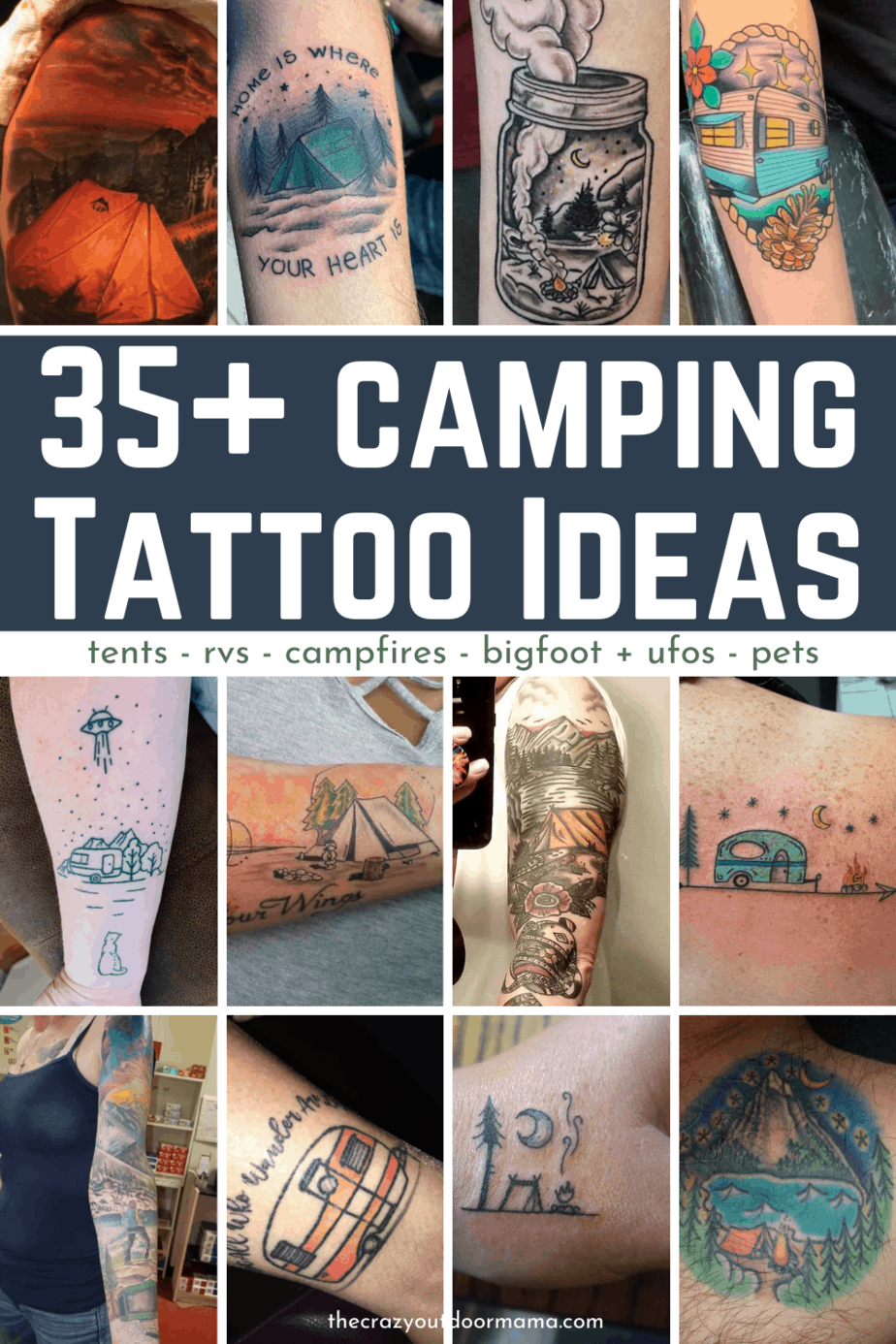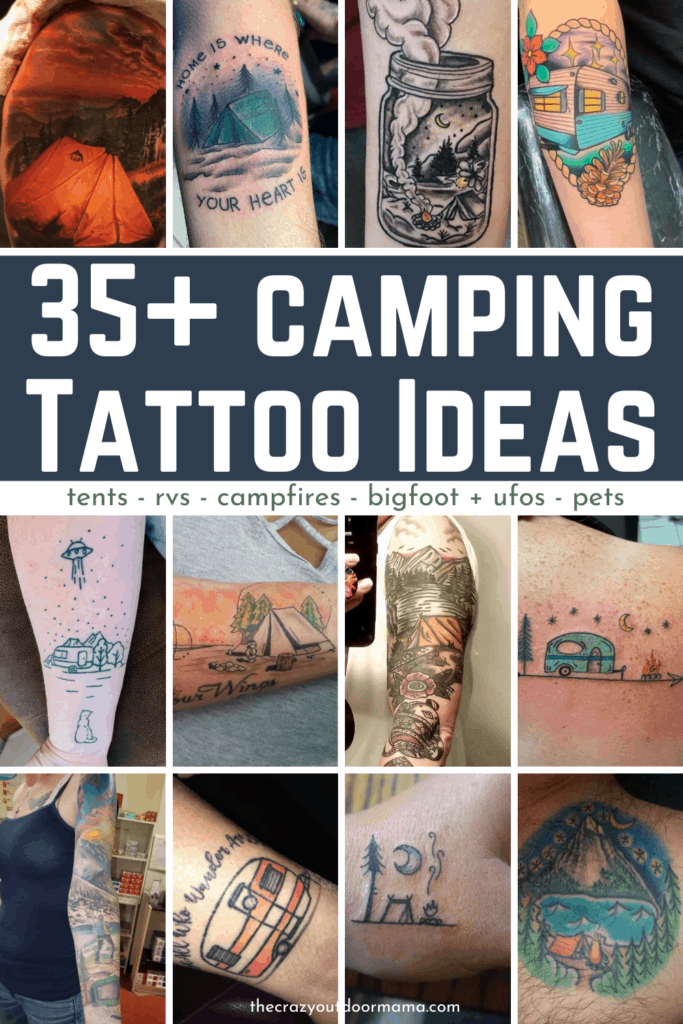 Campfire Tattoos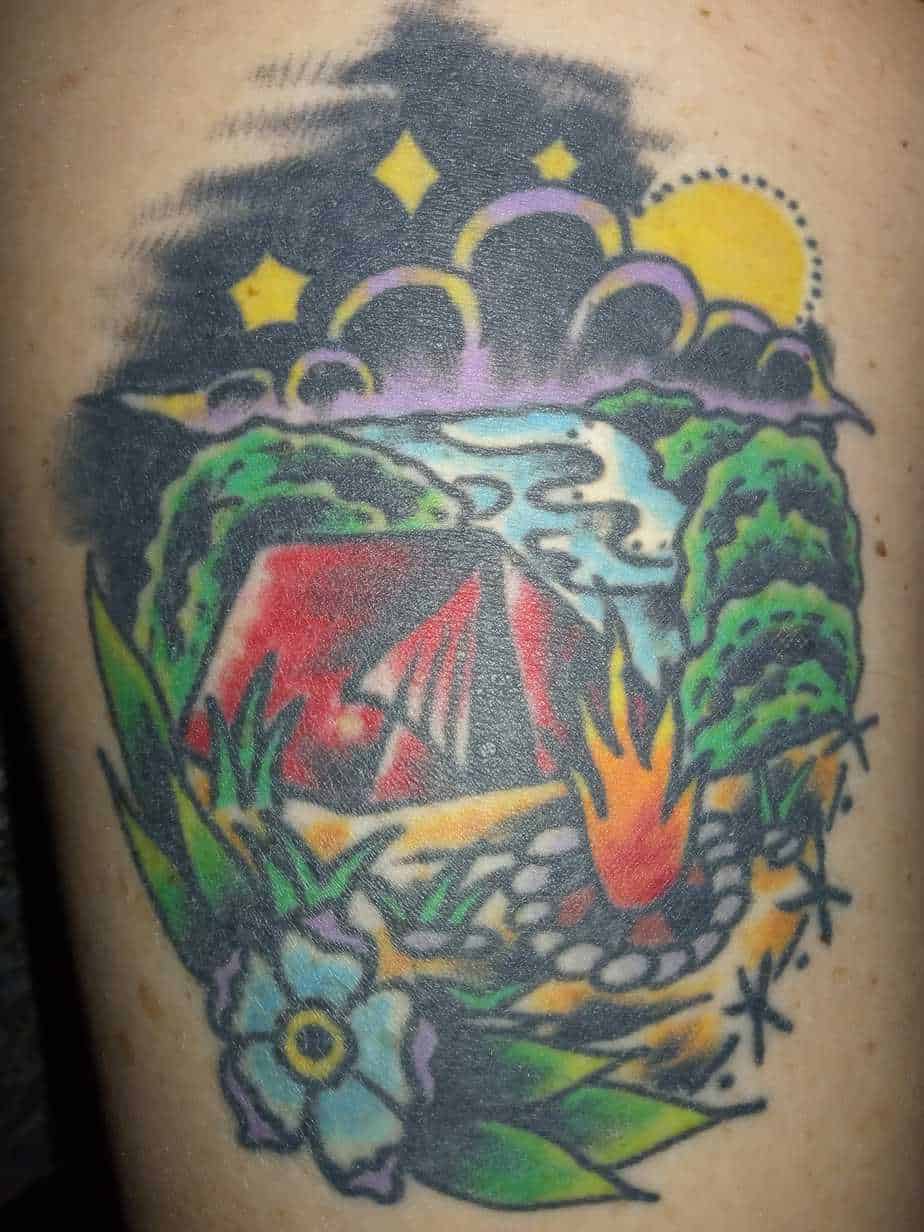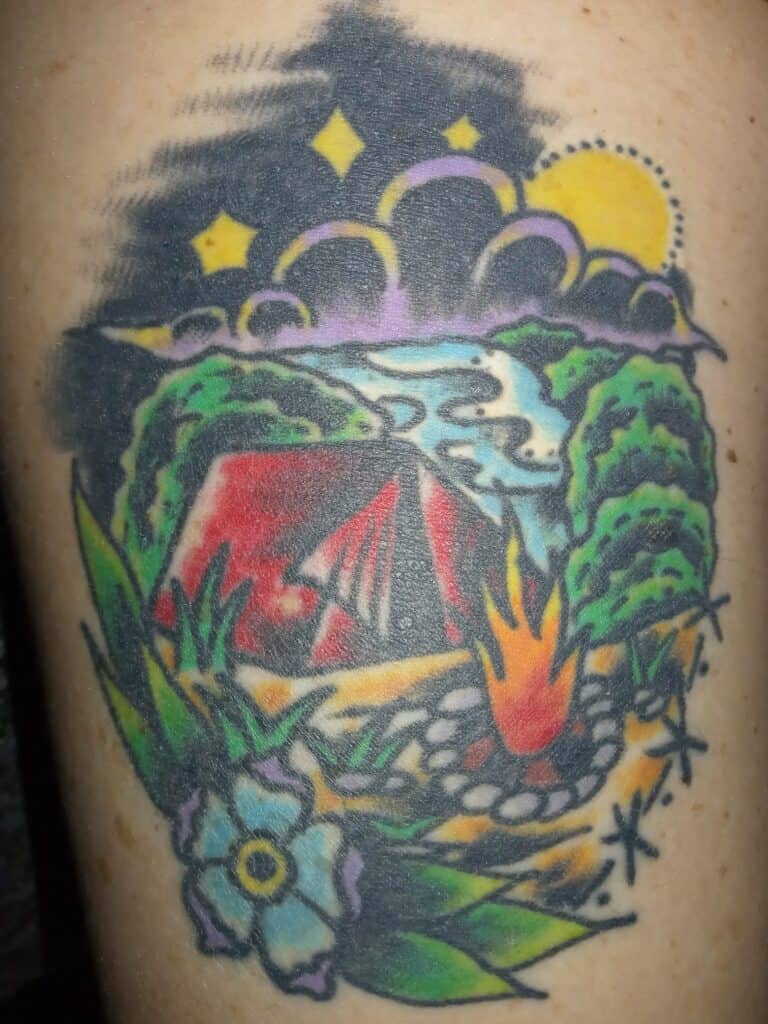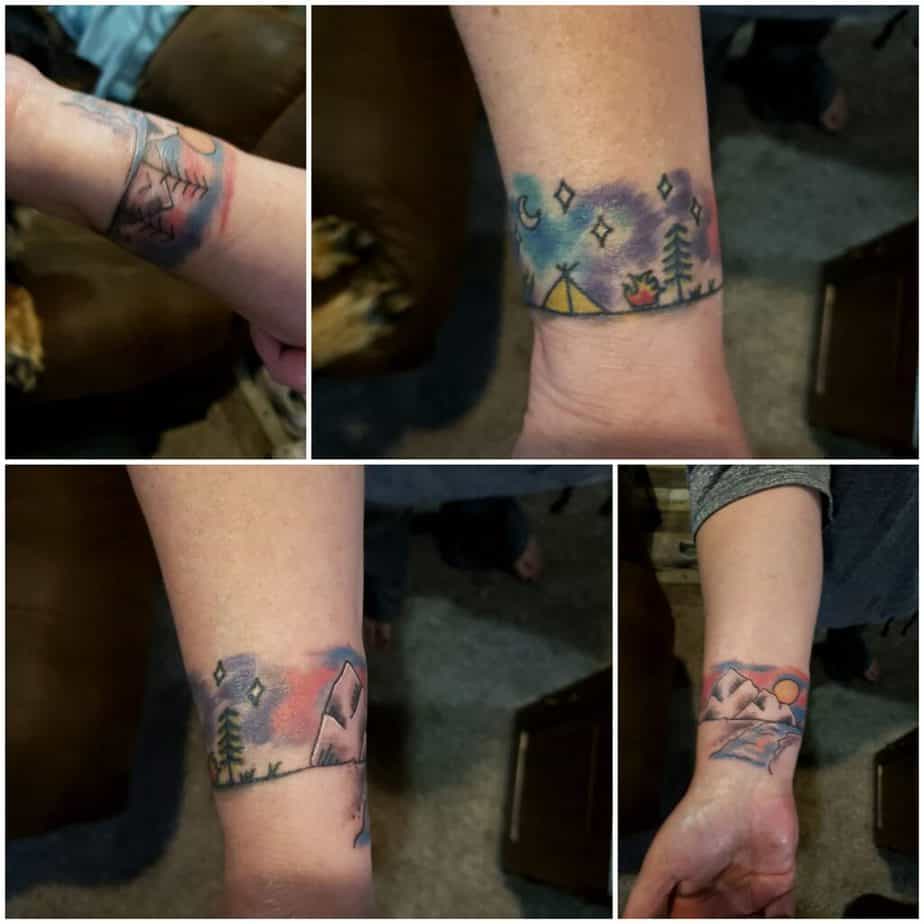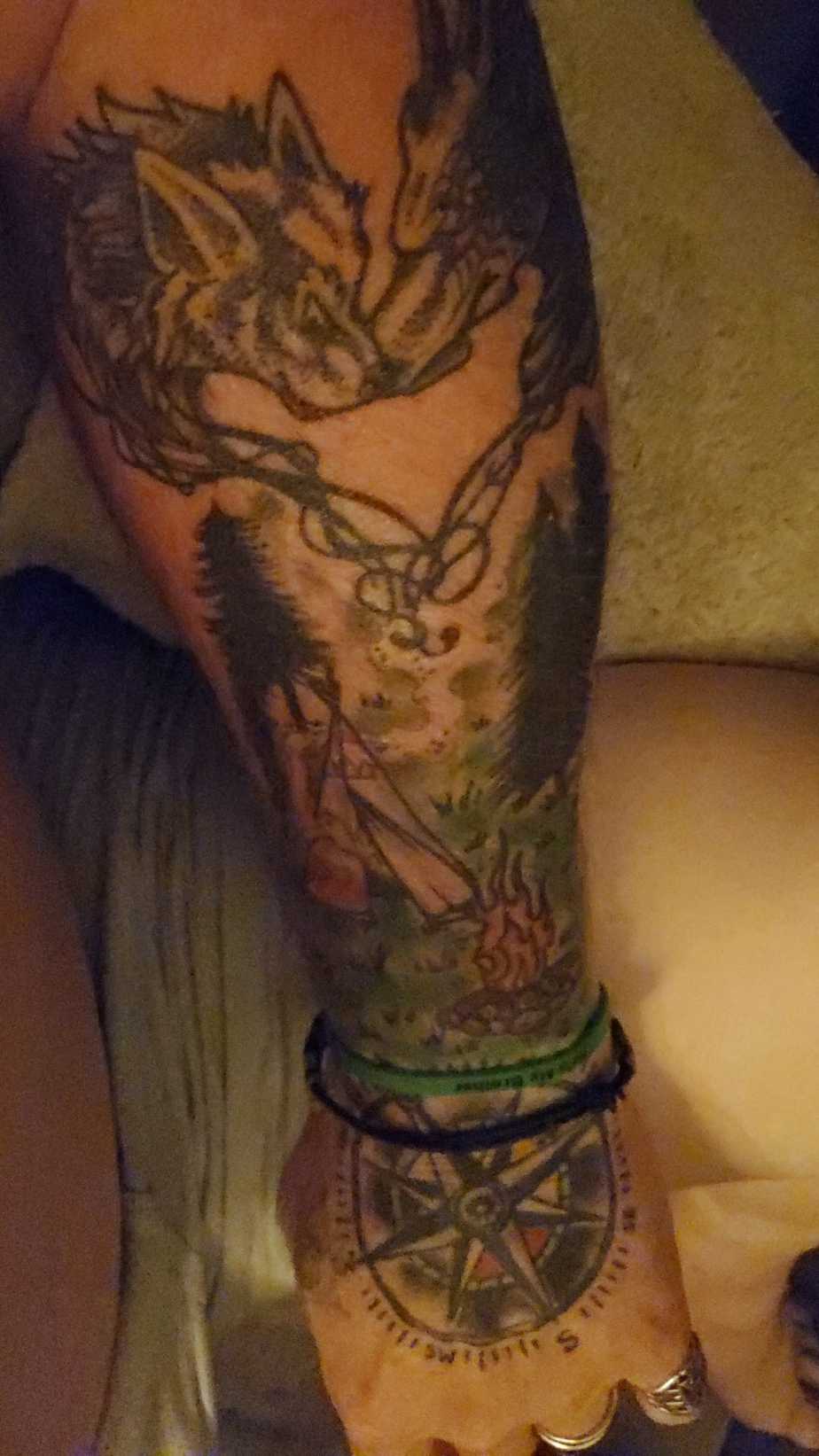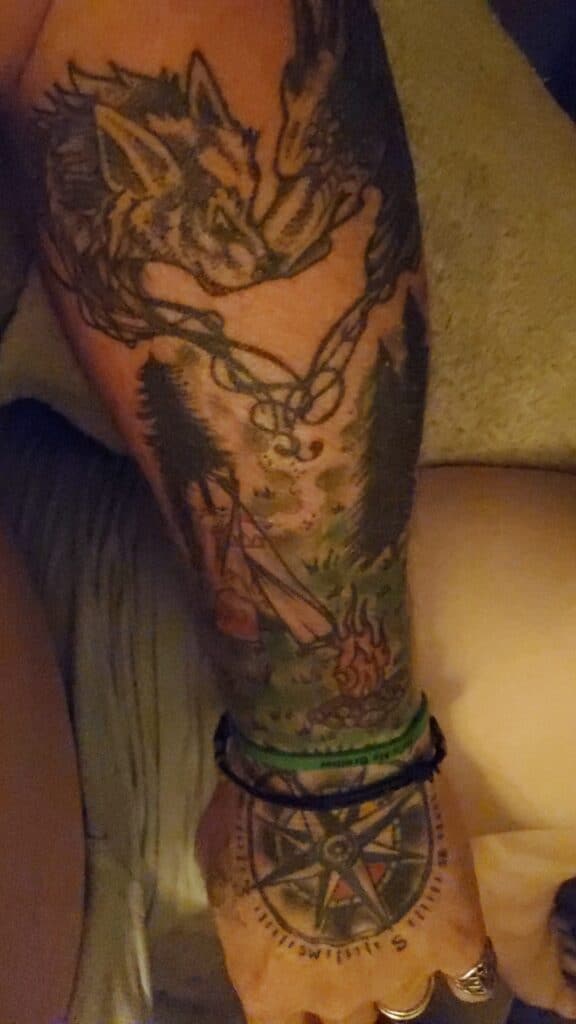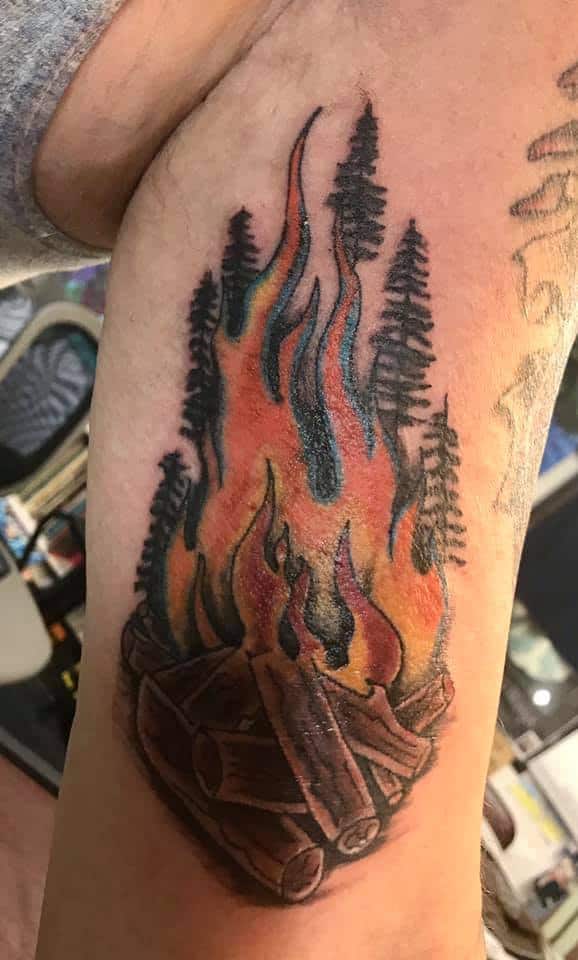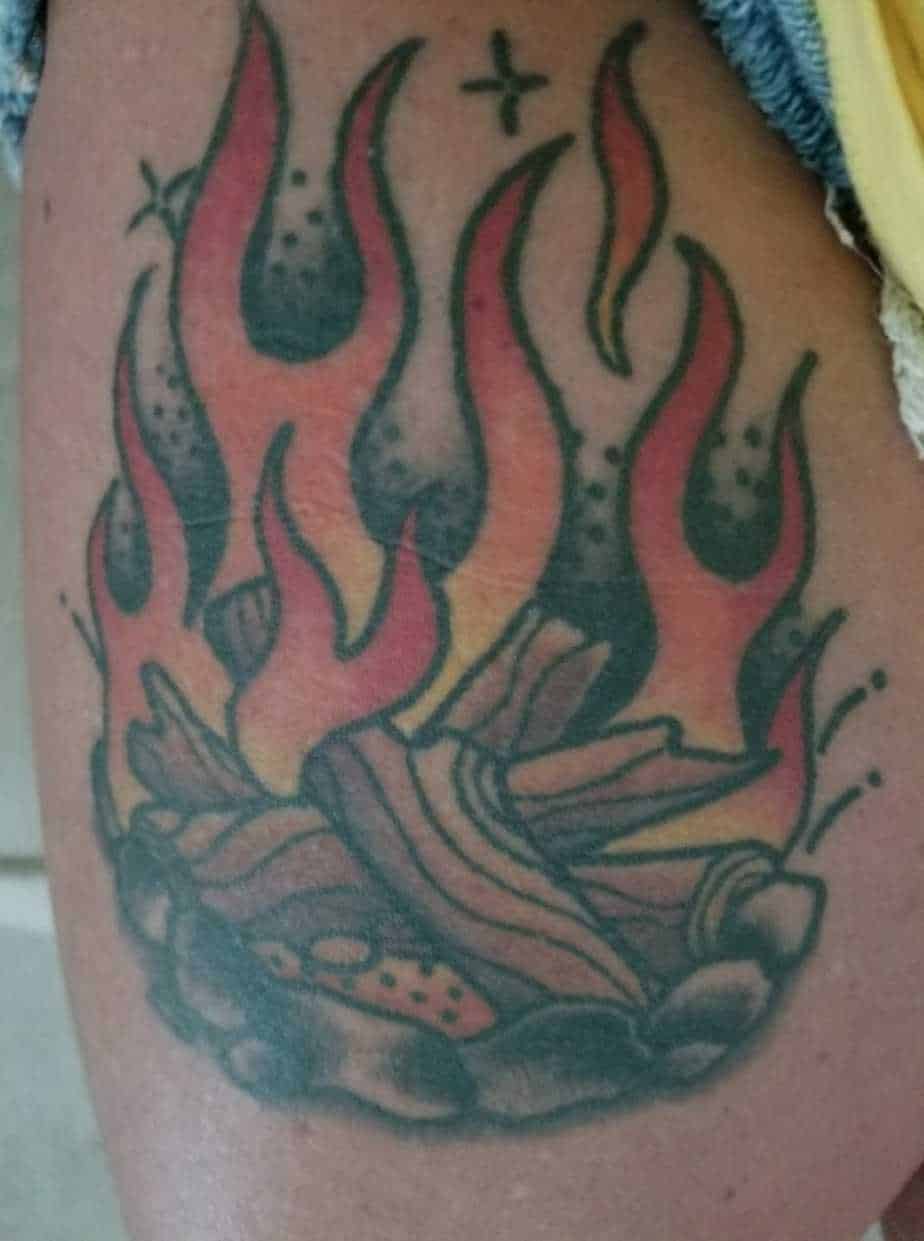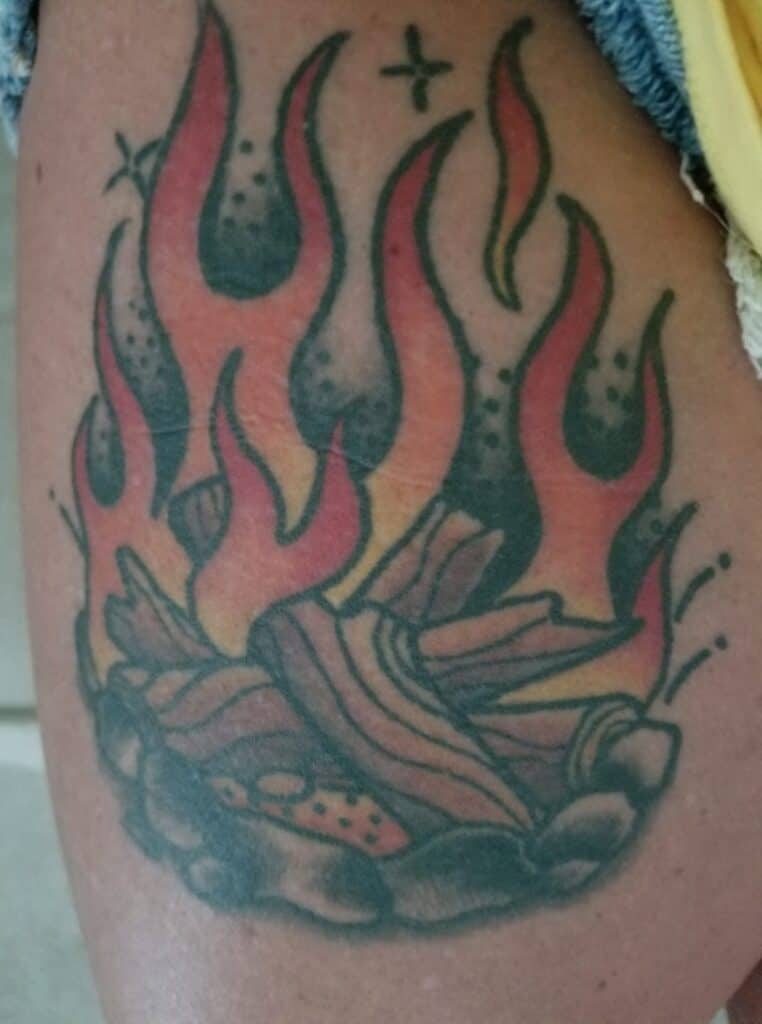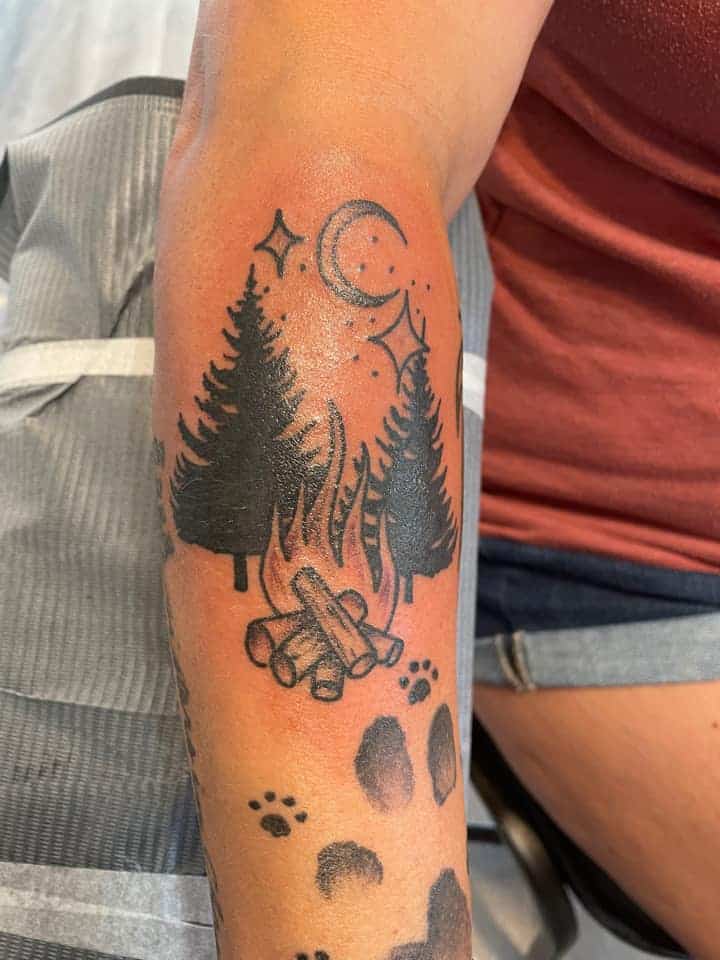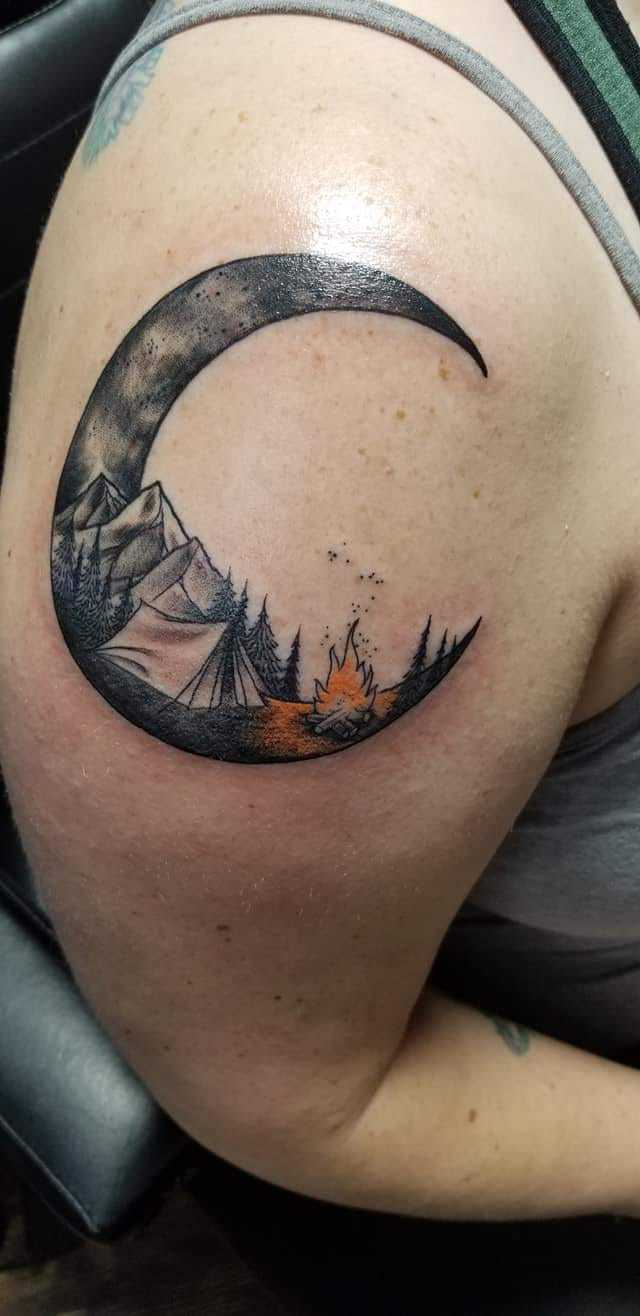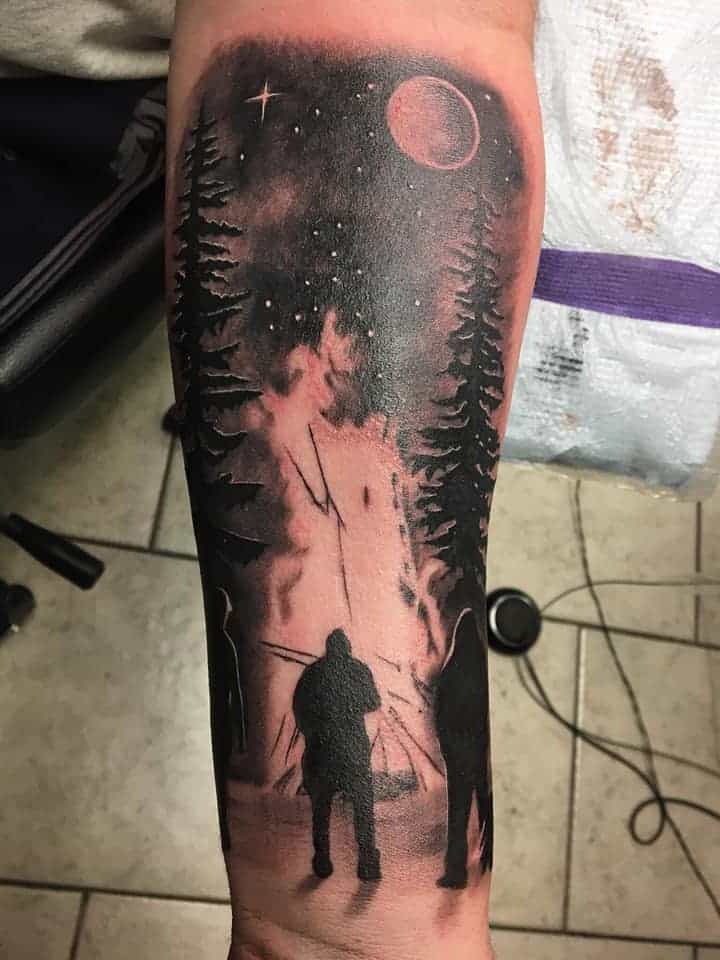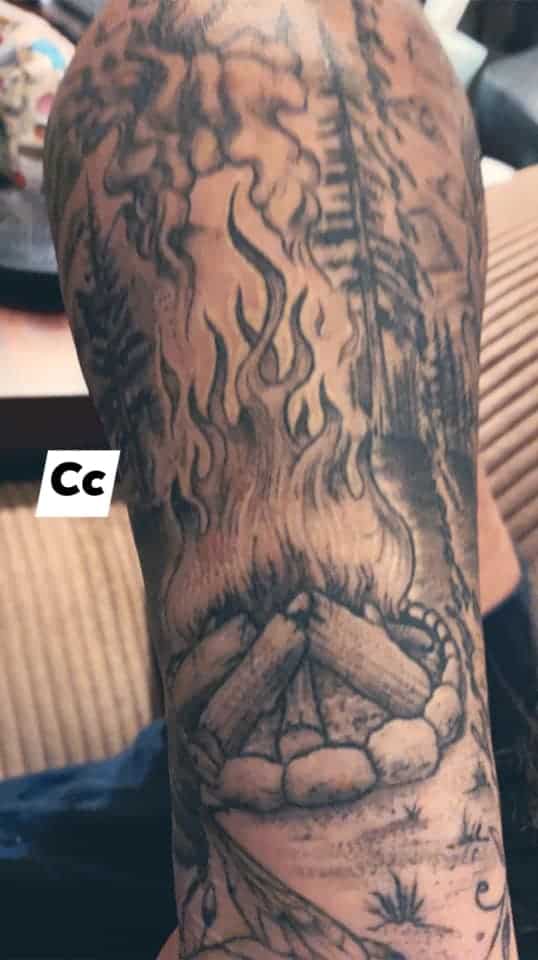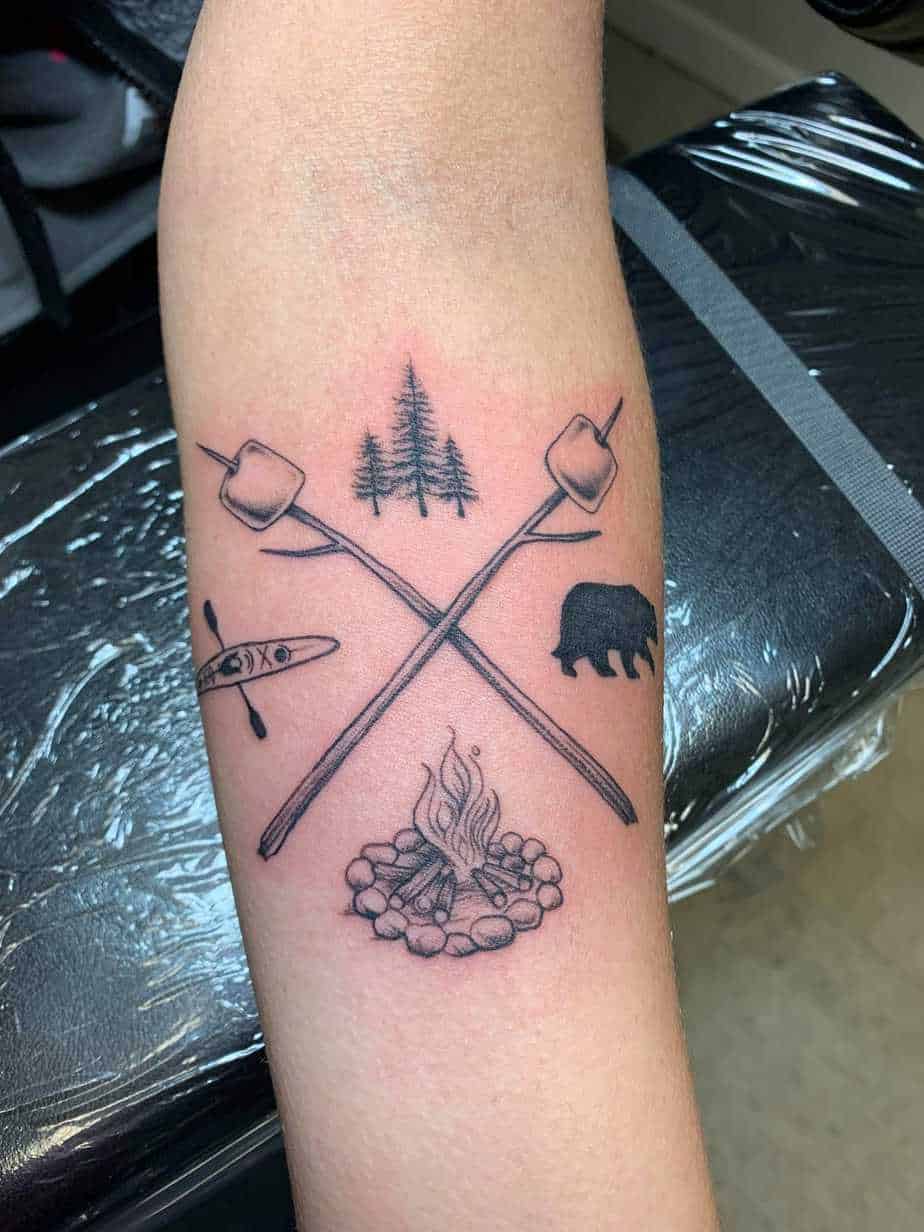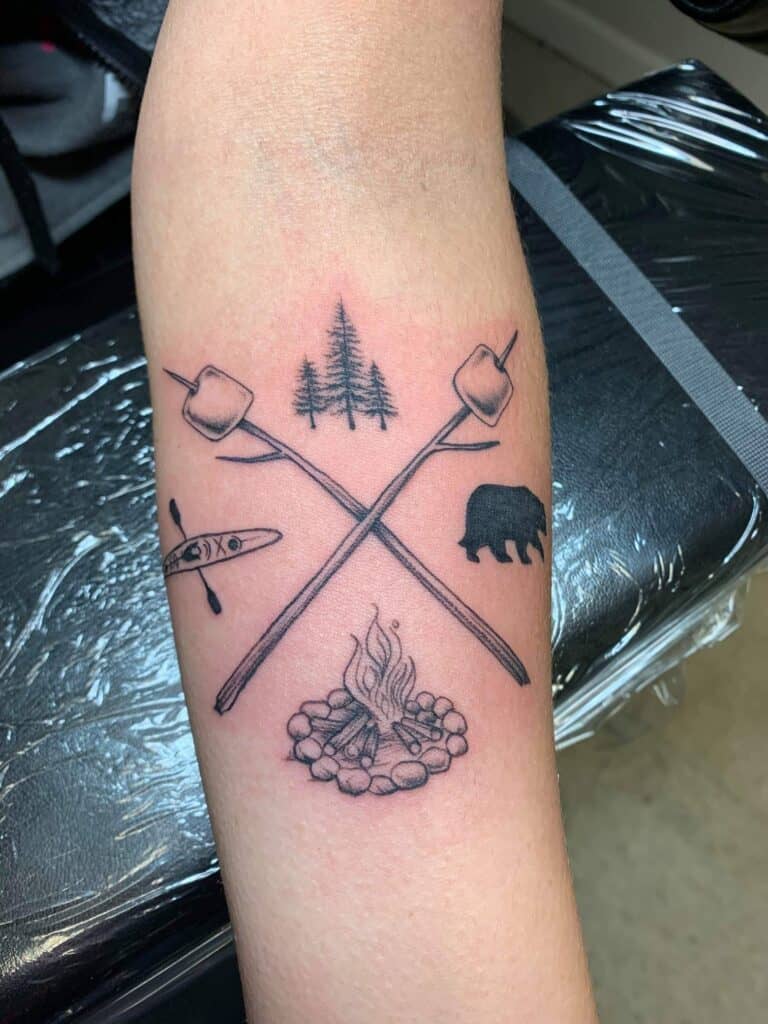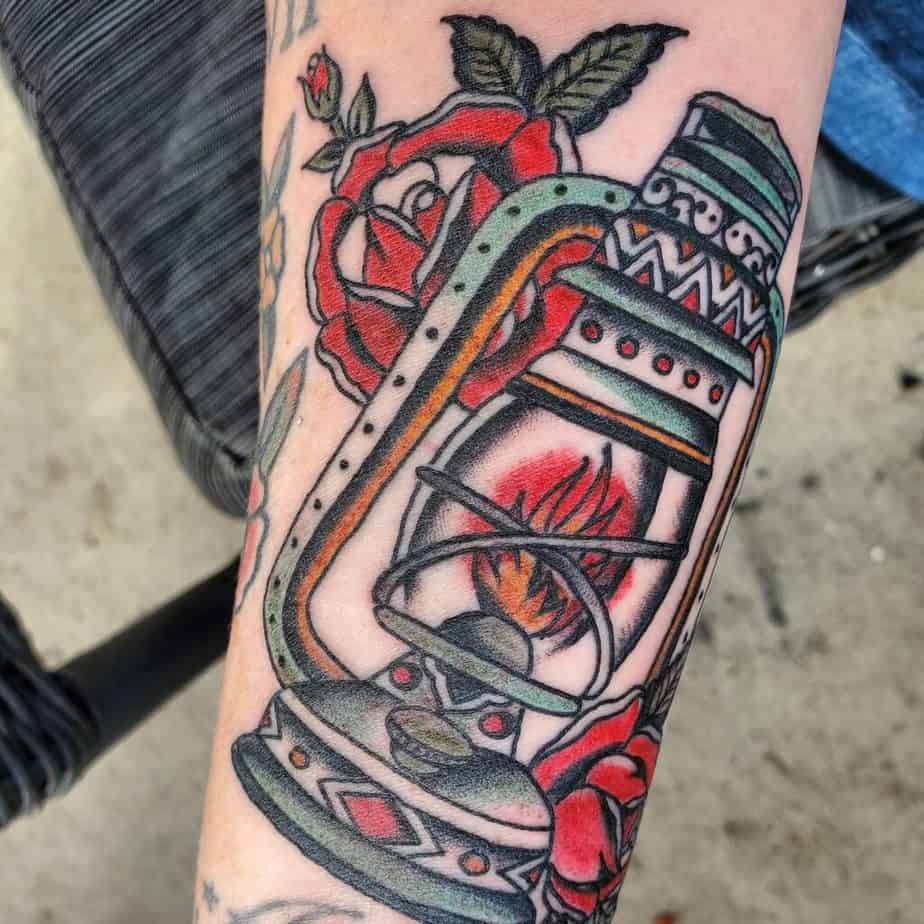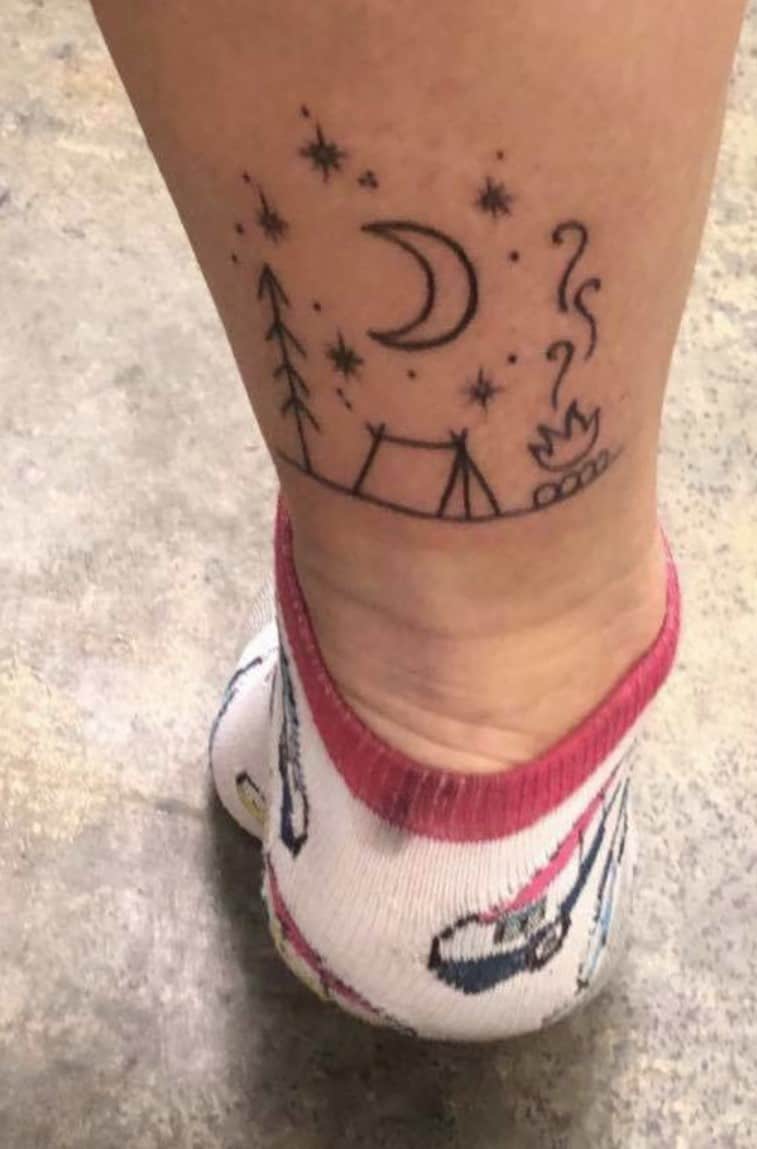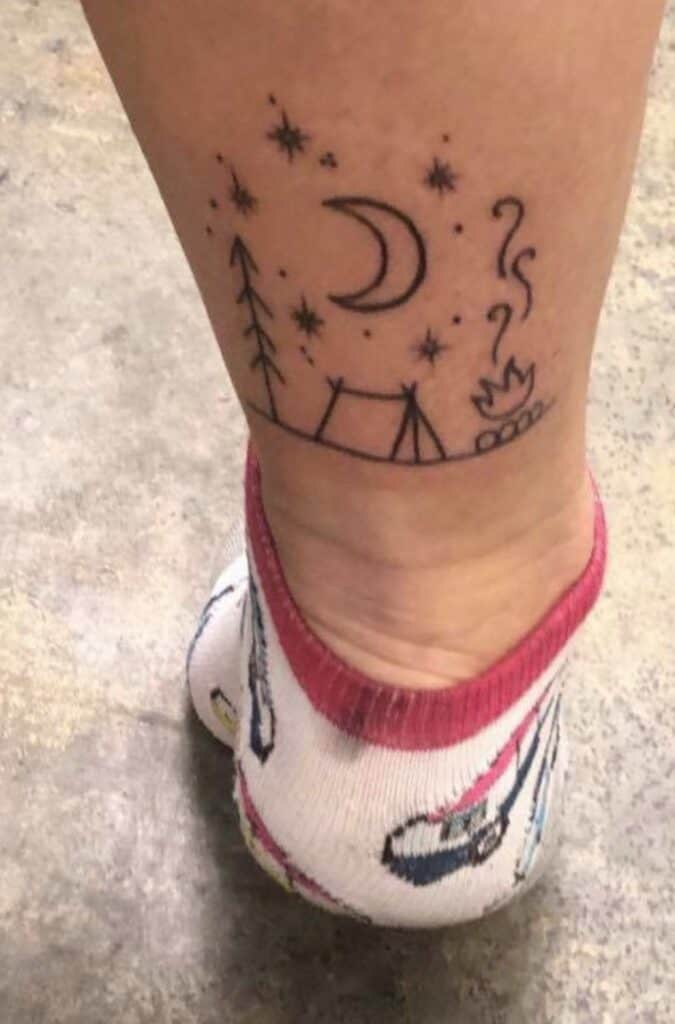 RV and Tent Tattoo Ideas
There's always that one campsite that you wish you could just remember forever… well you can with a tattoo! Capture that feeling forever with these cool camper and tent tattoo themed tattoos!
RVs and Campers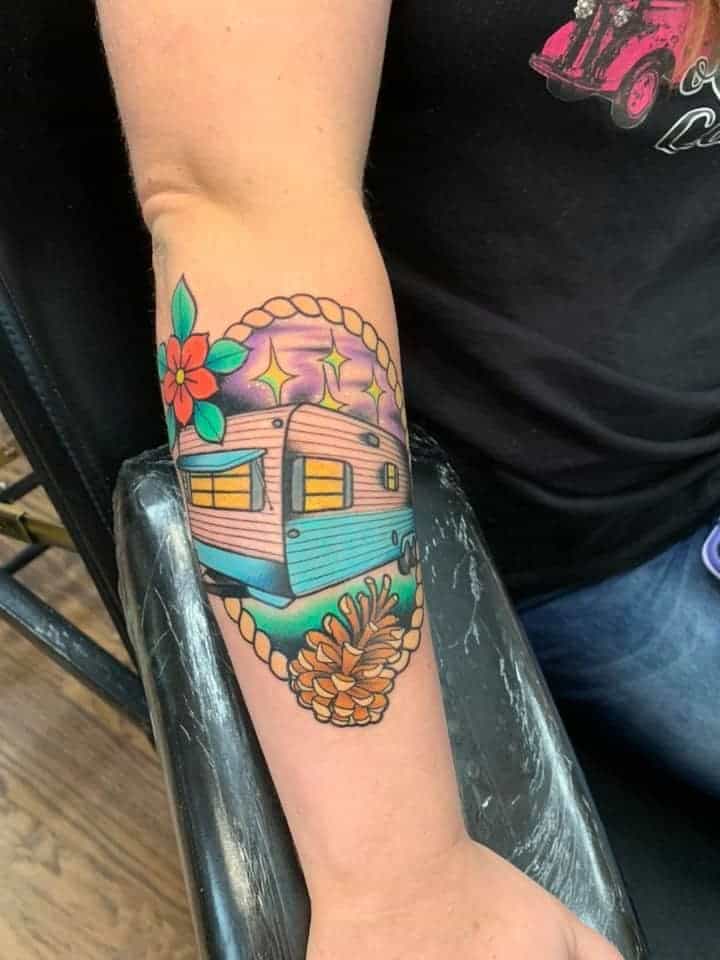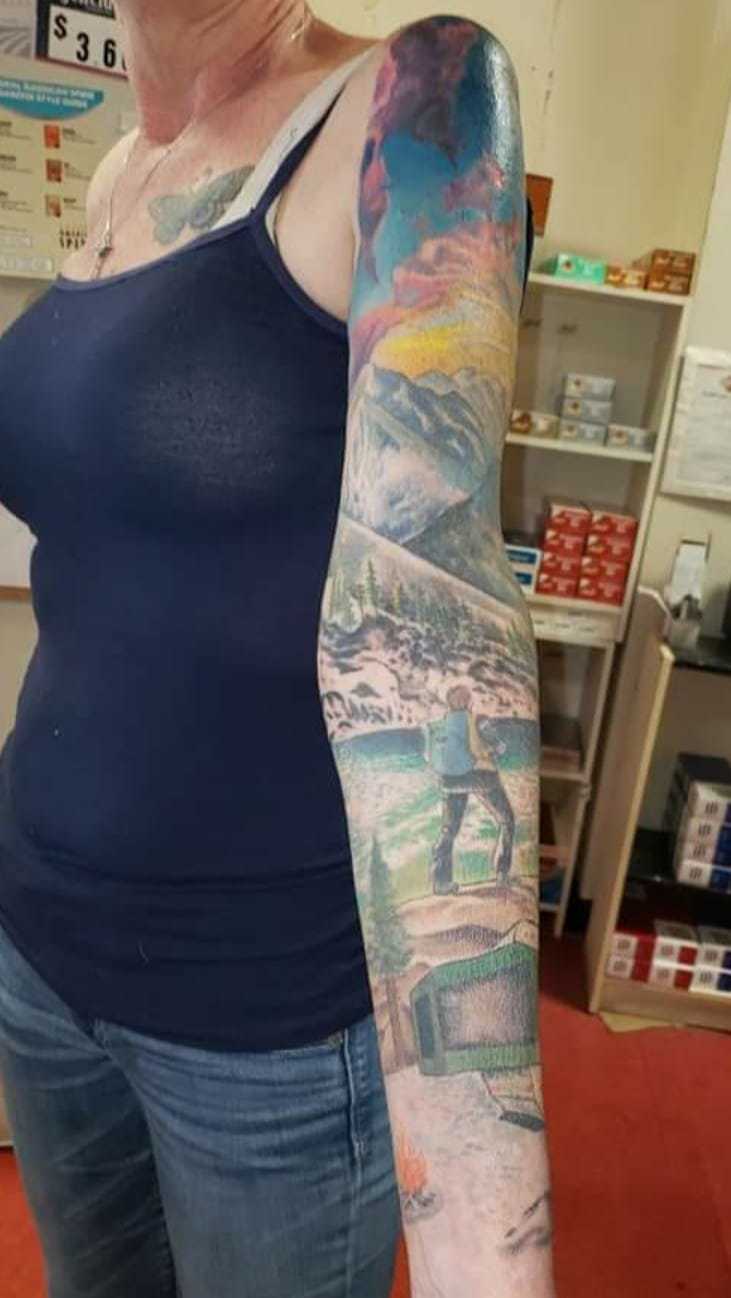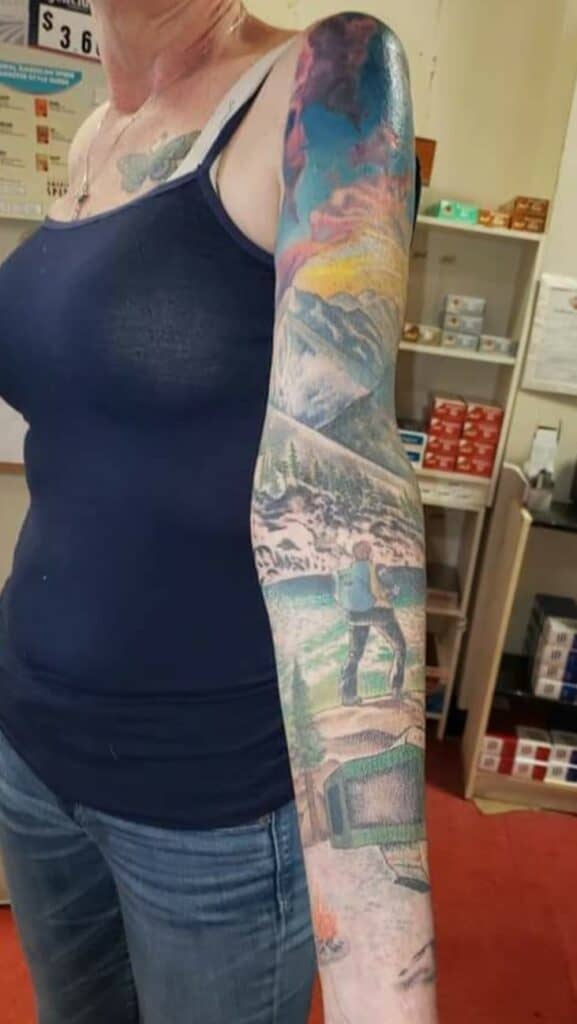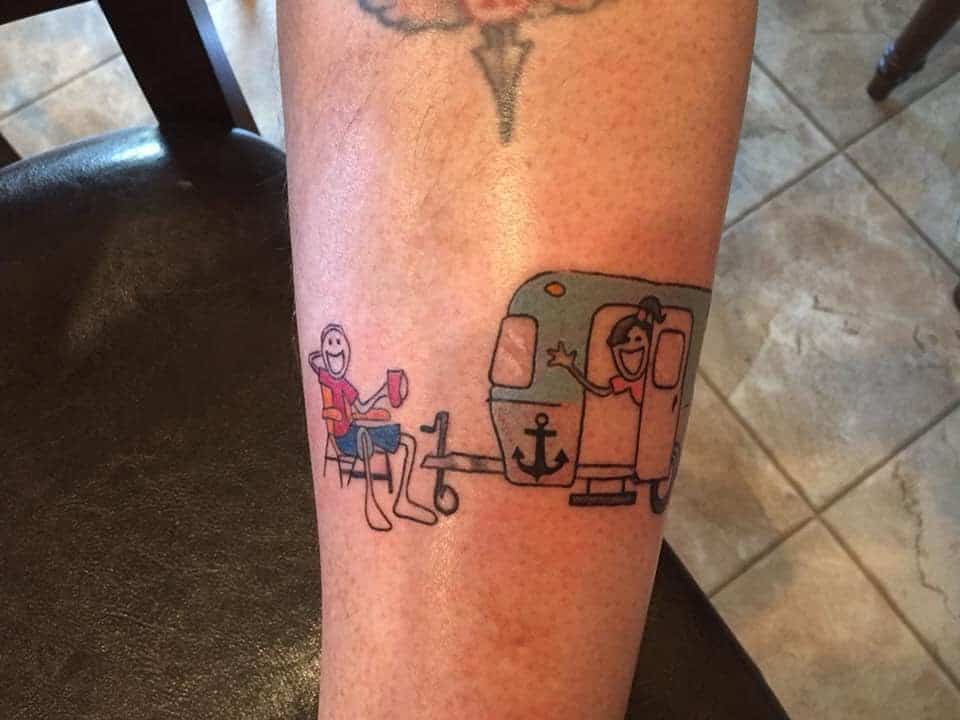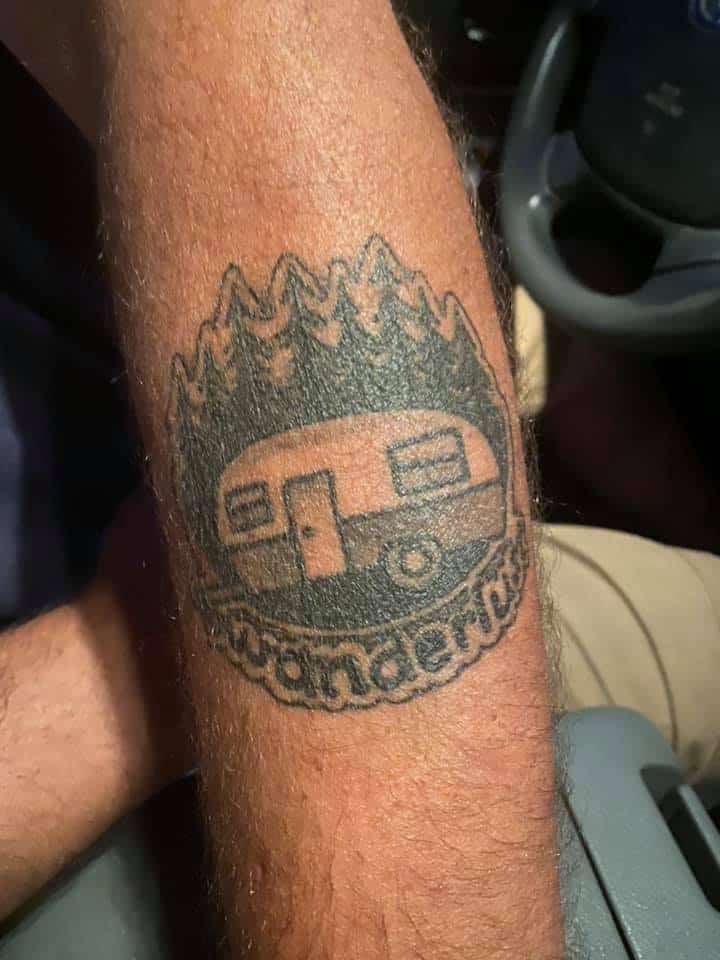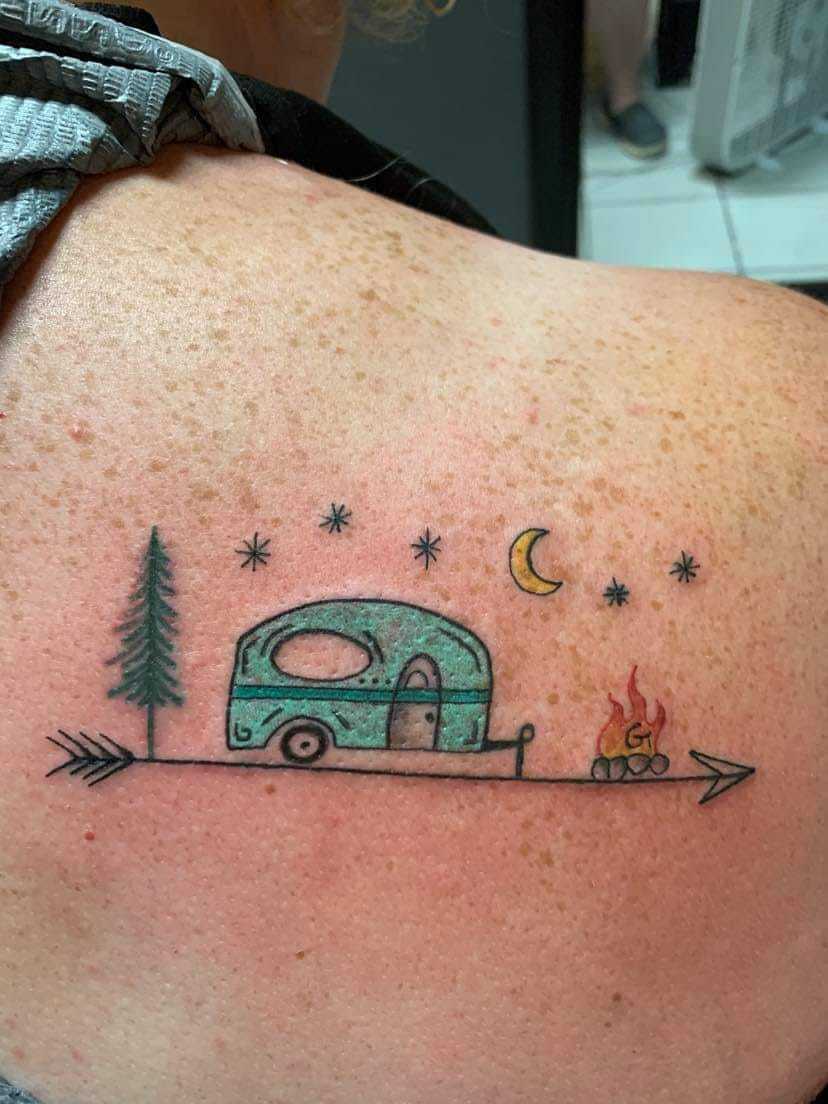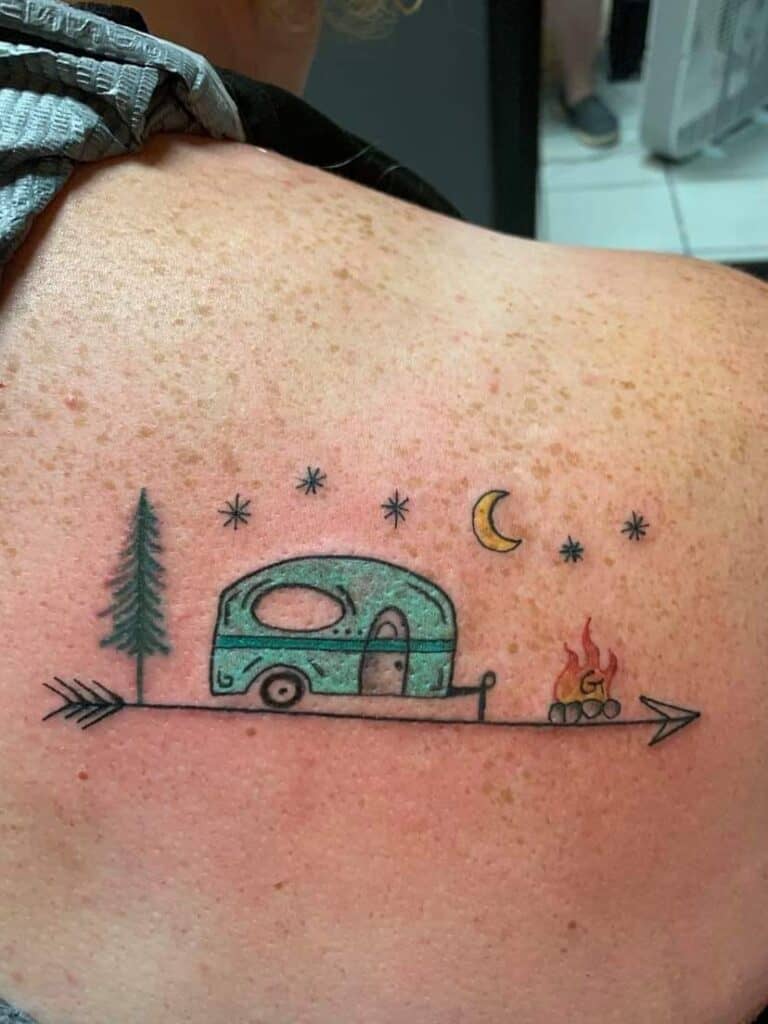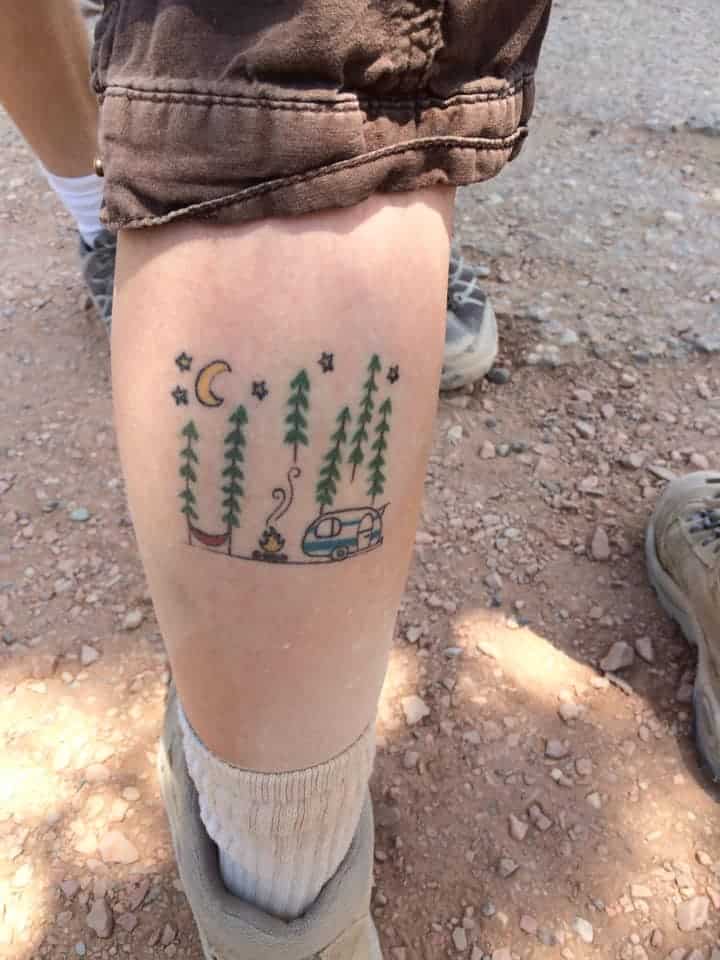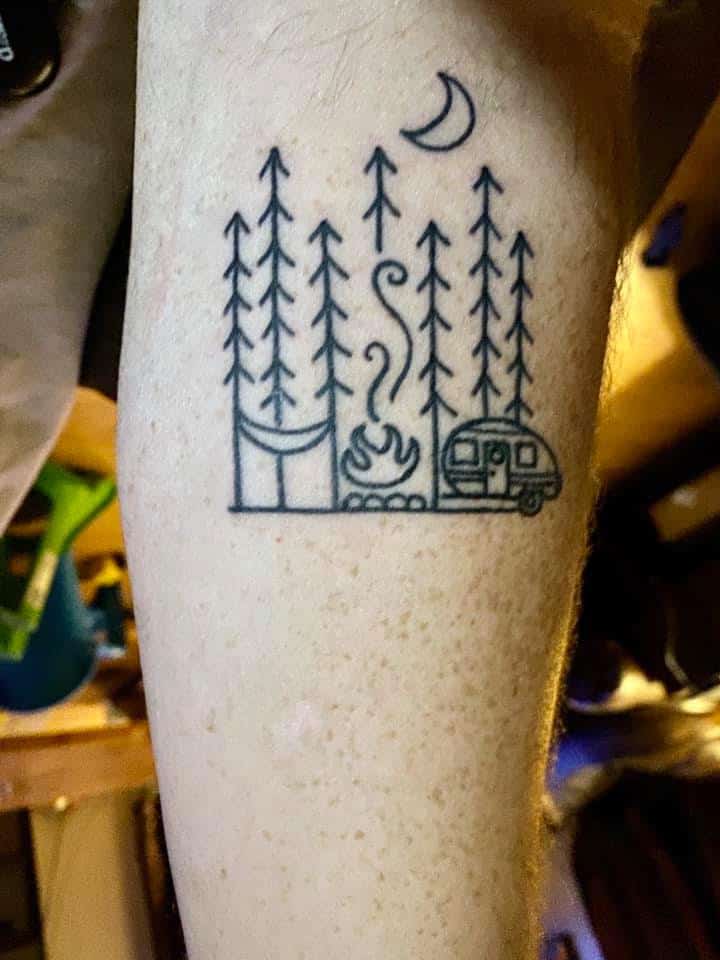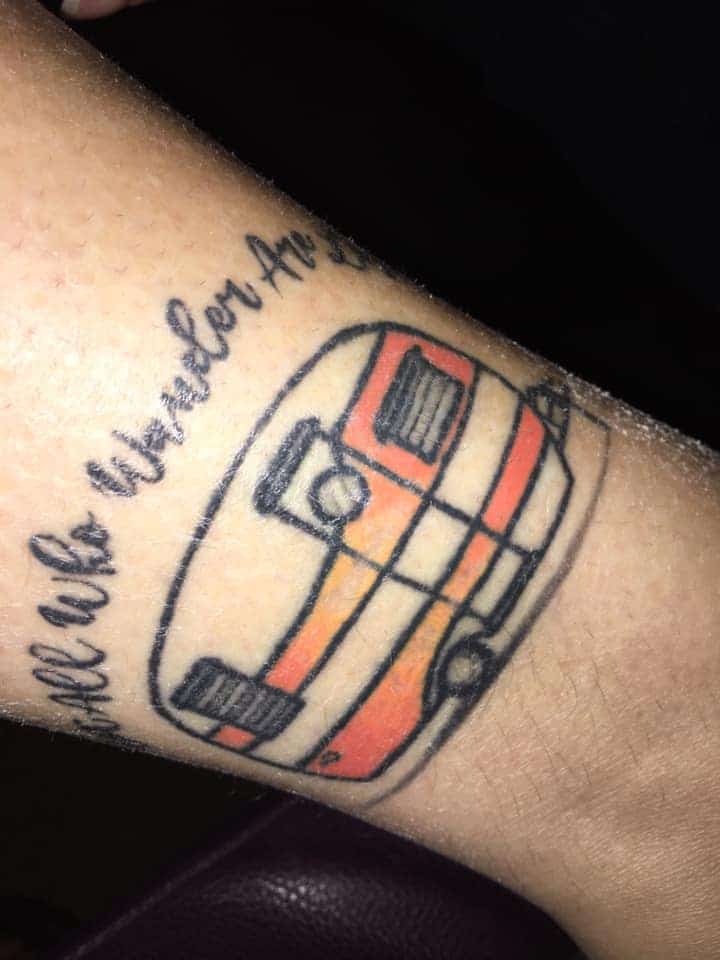 Tent tattoo ideas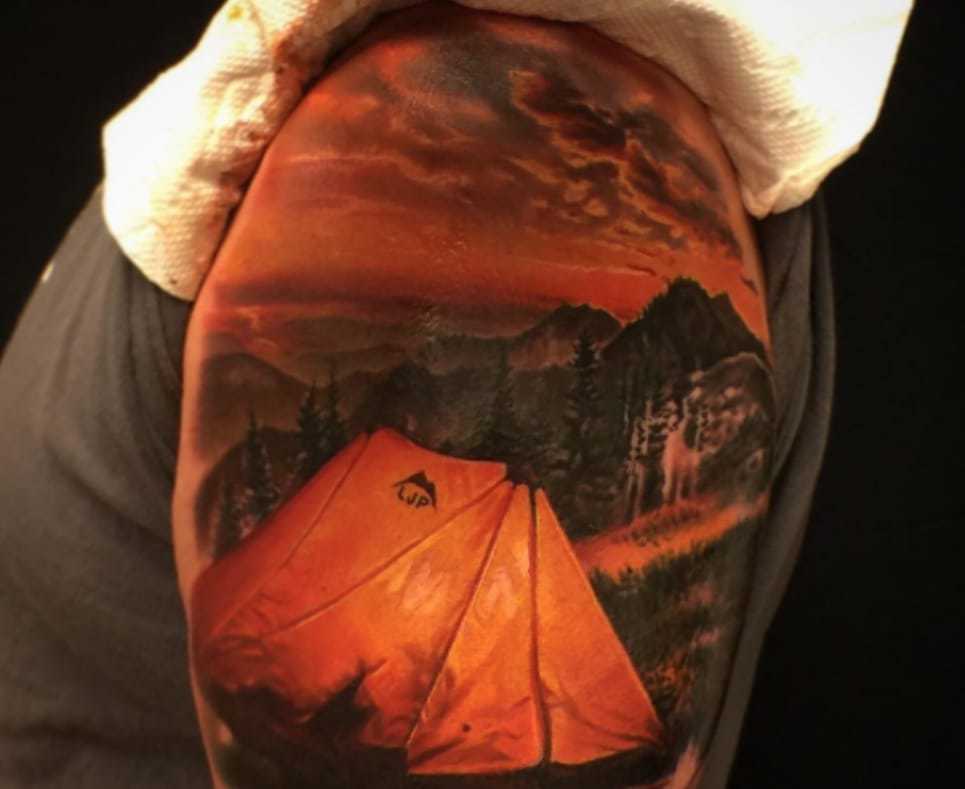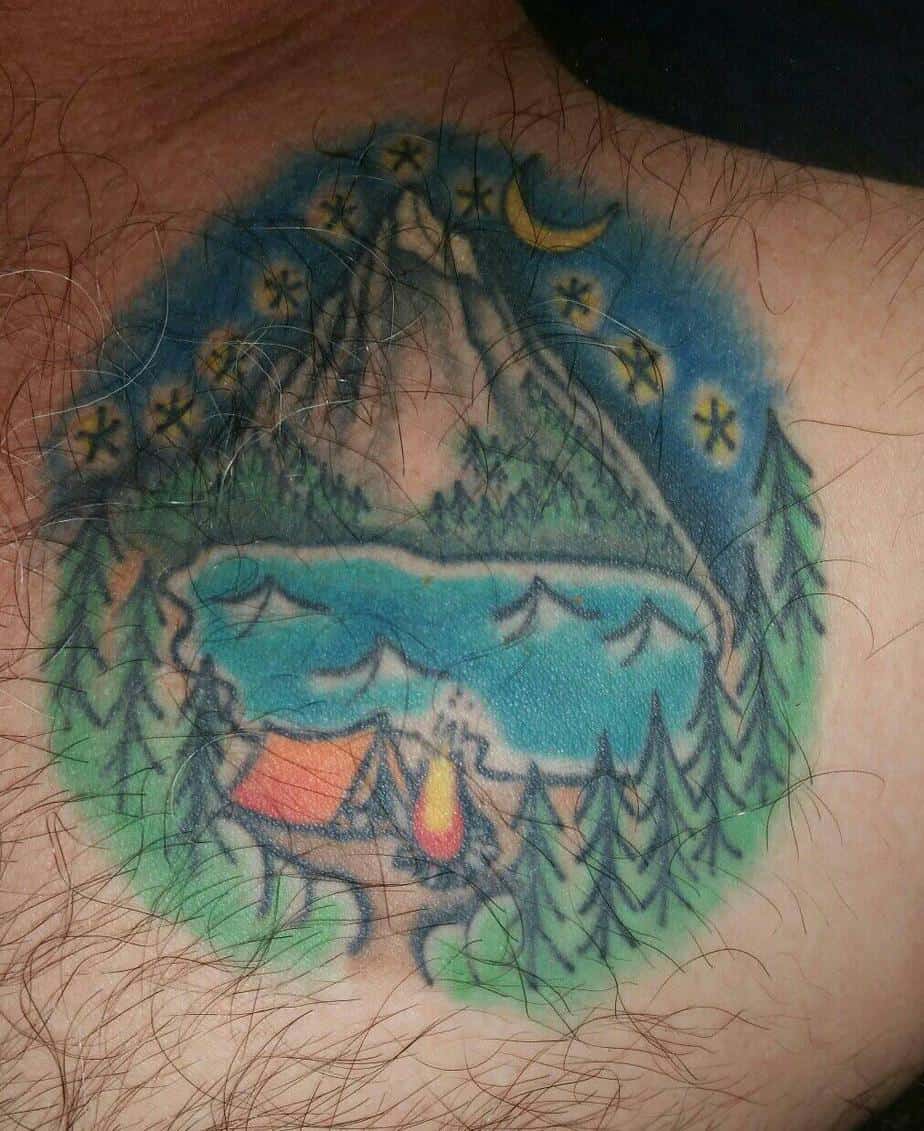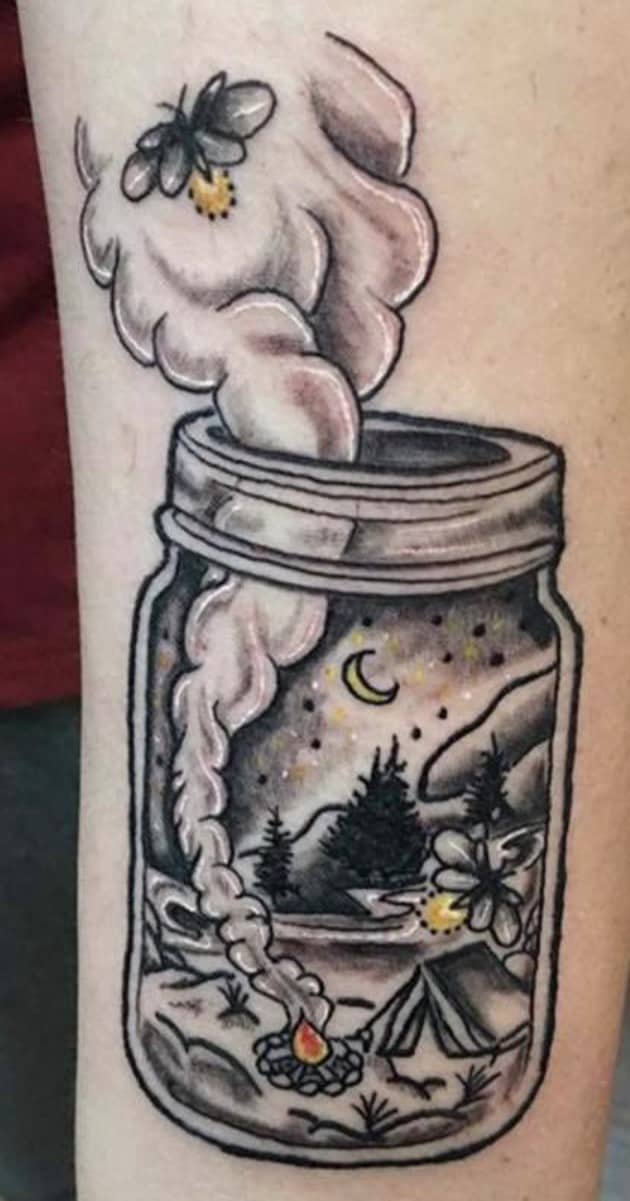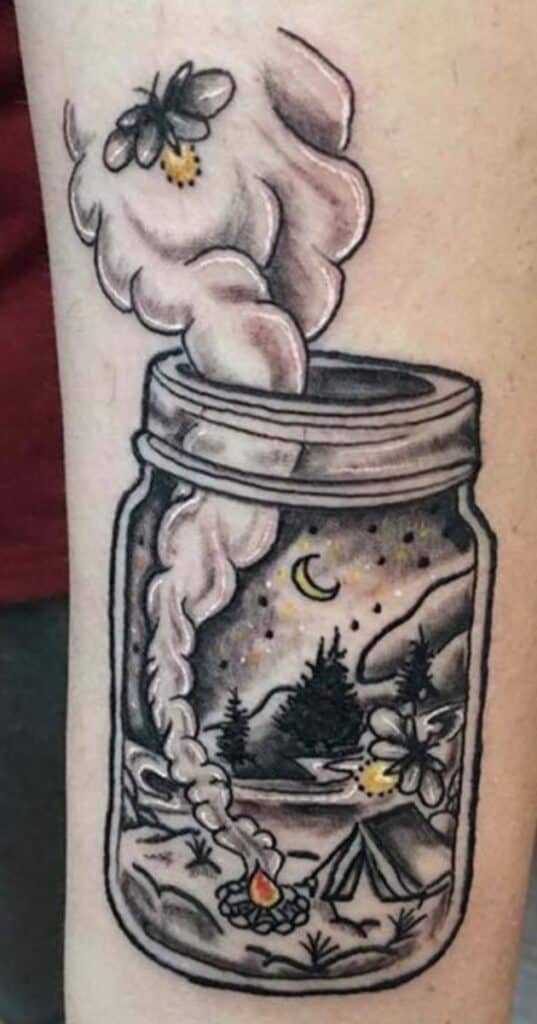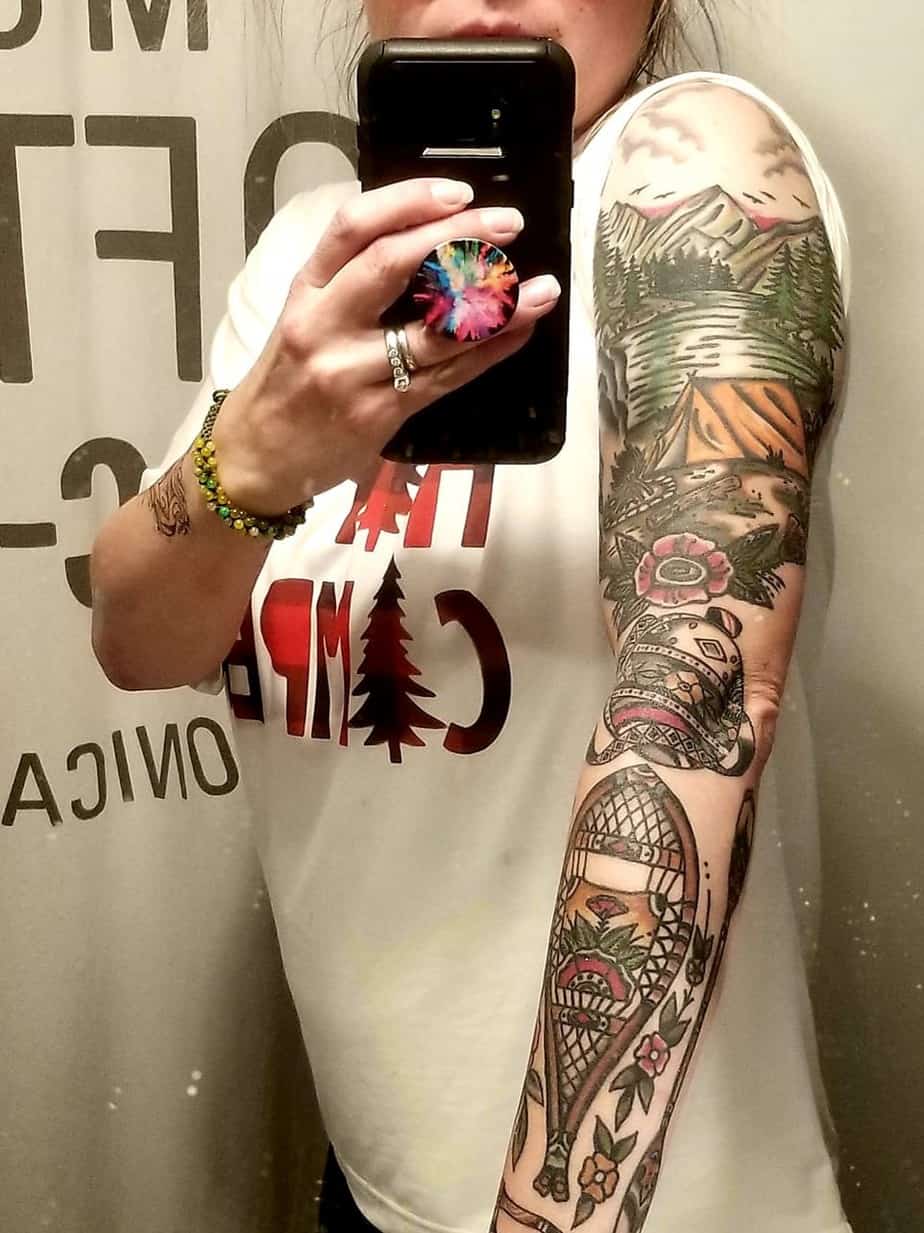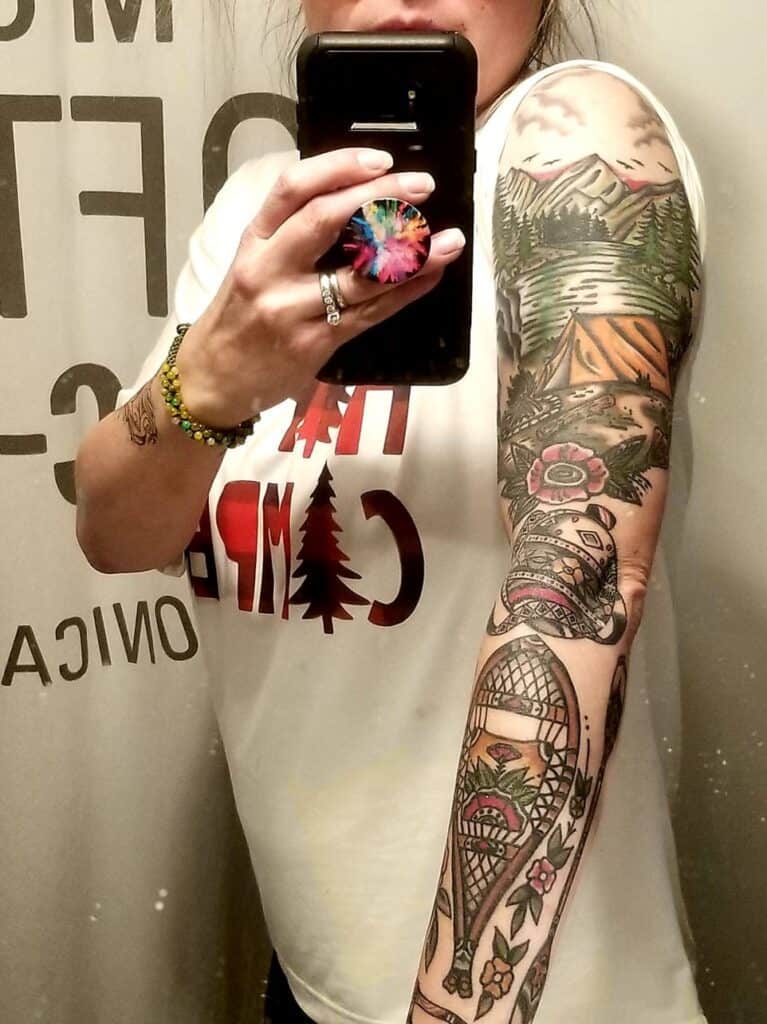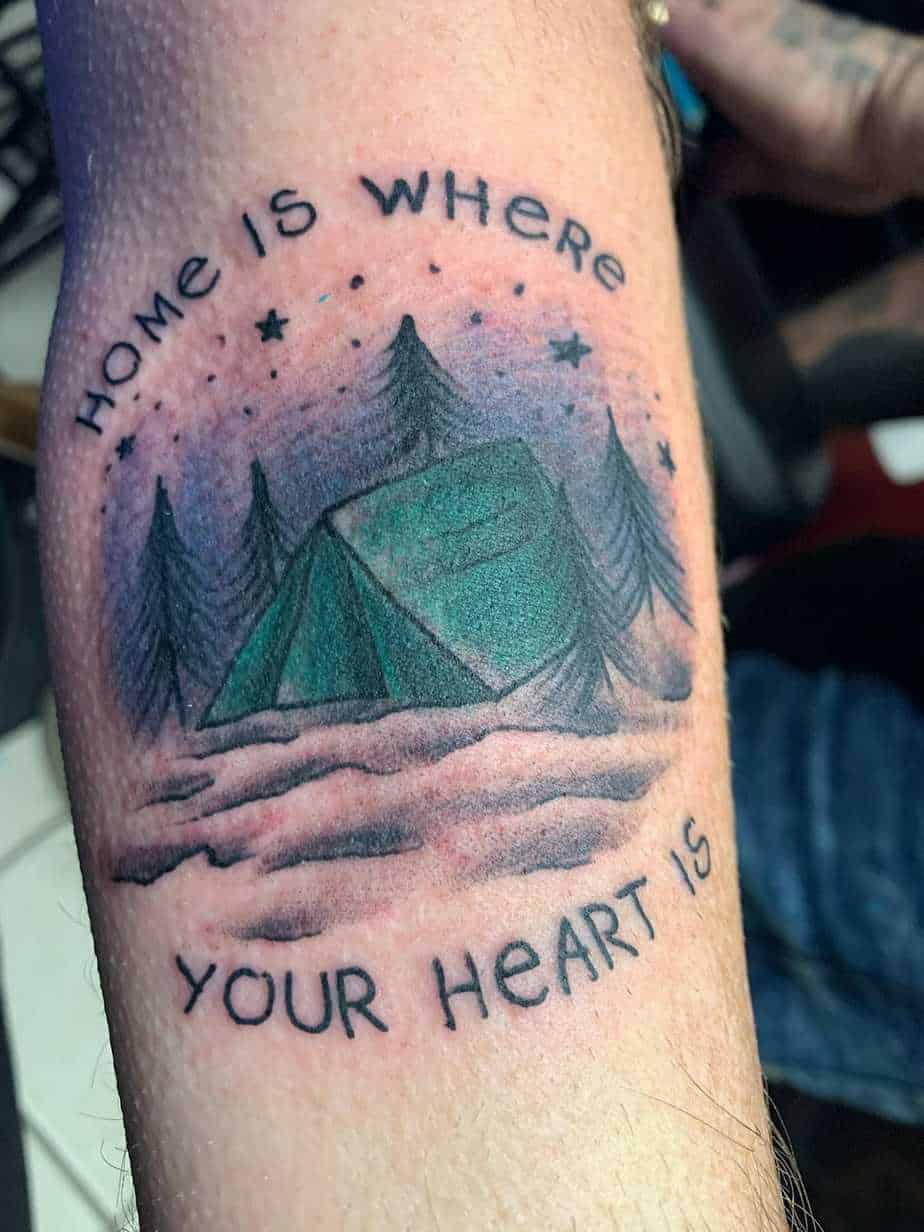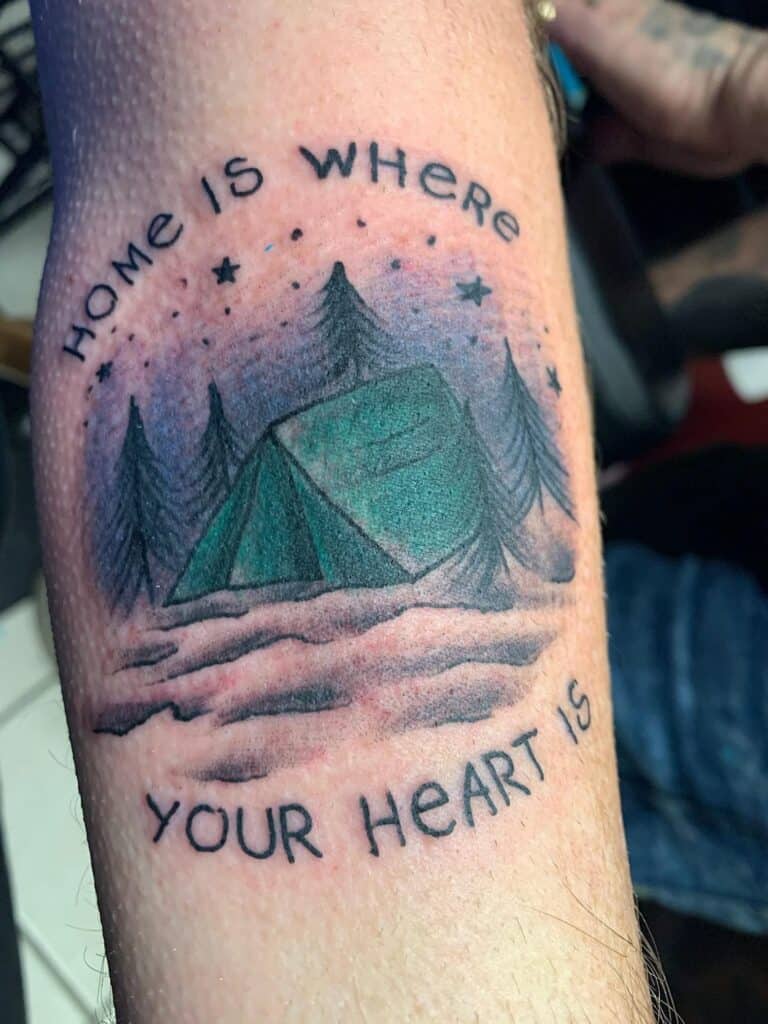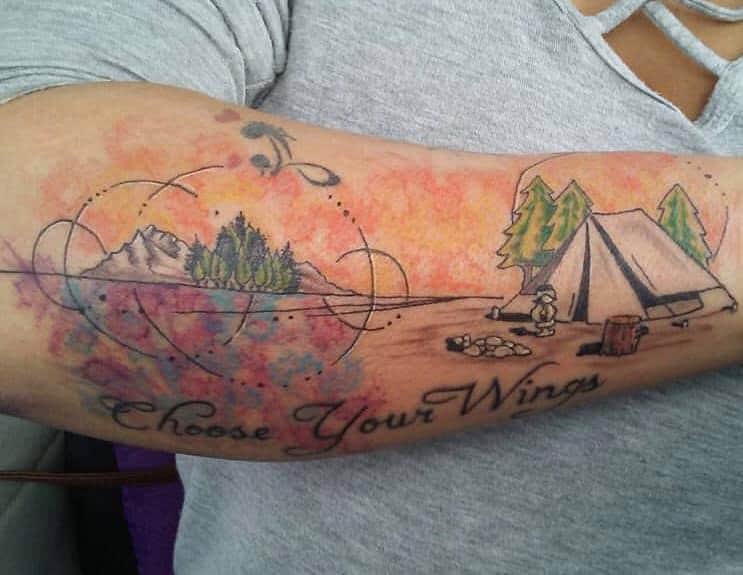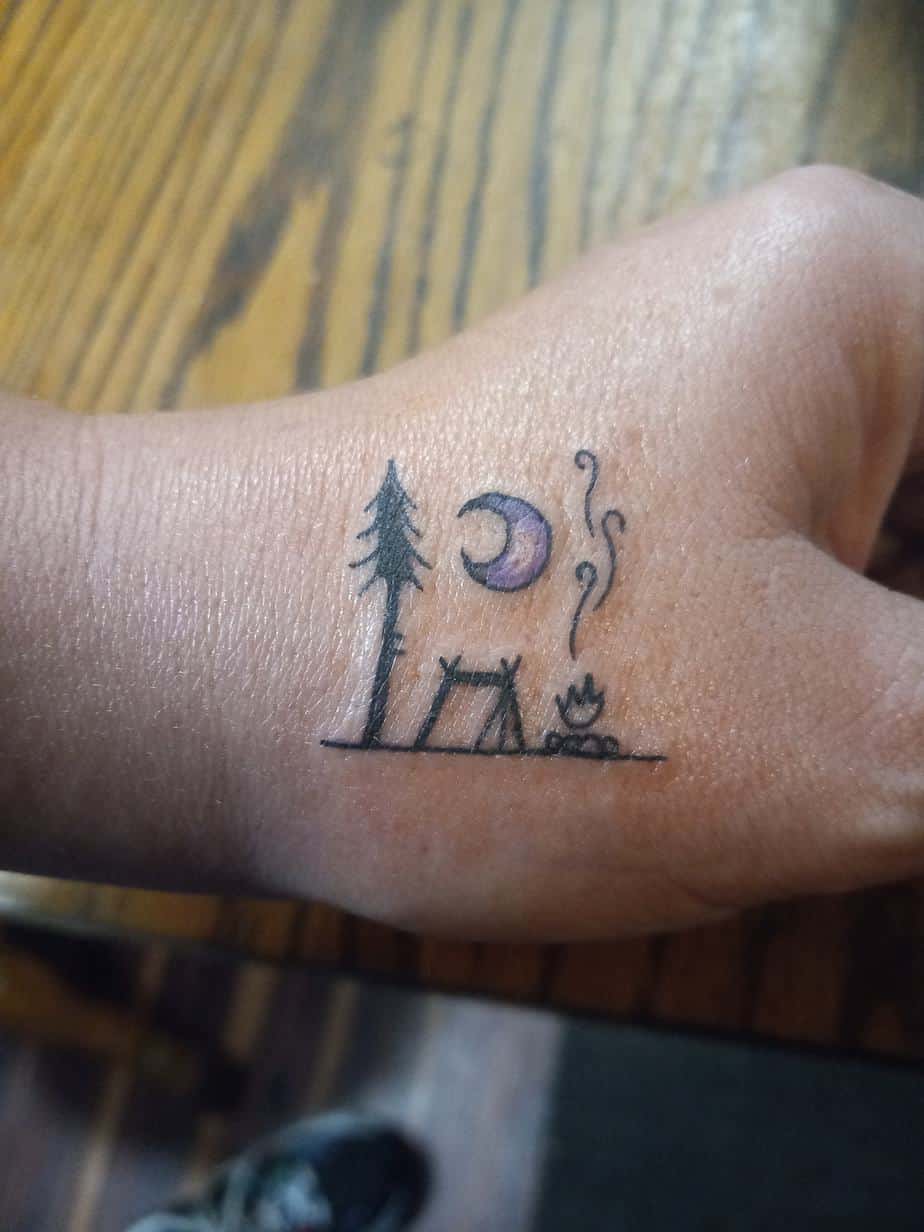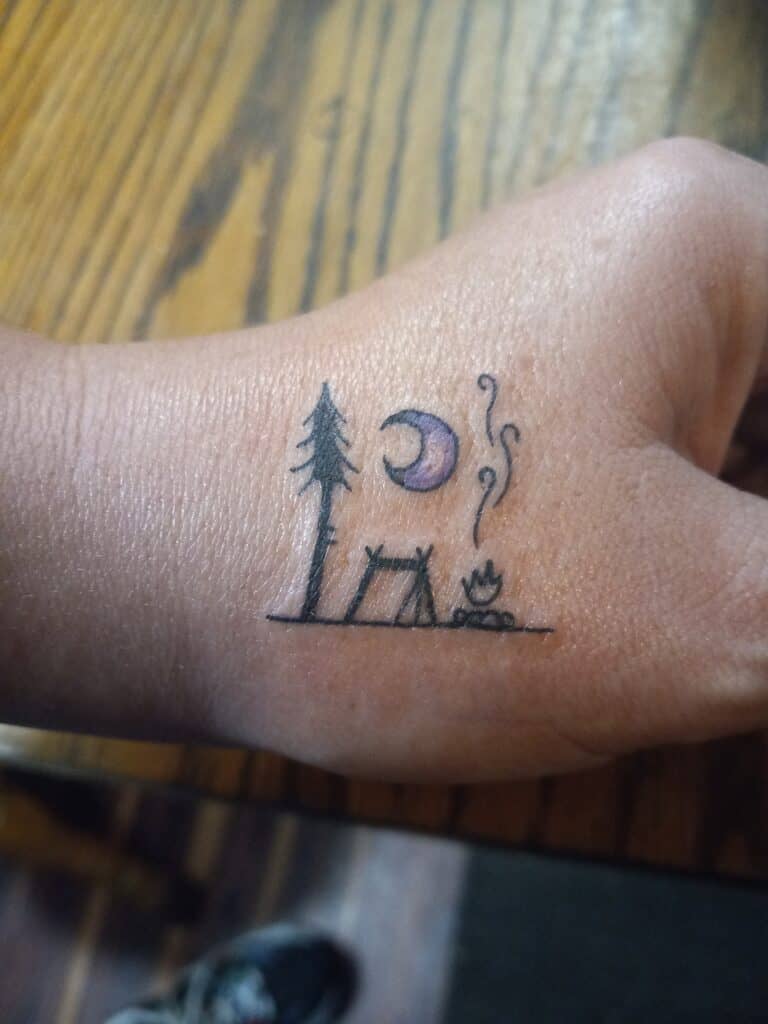 Quirky and FUN – Pets, UFOS, Bigfoot and more!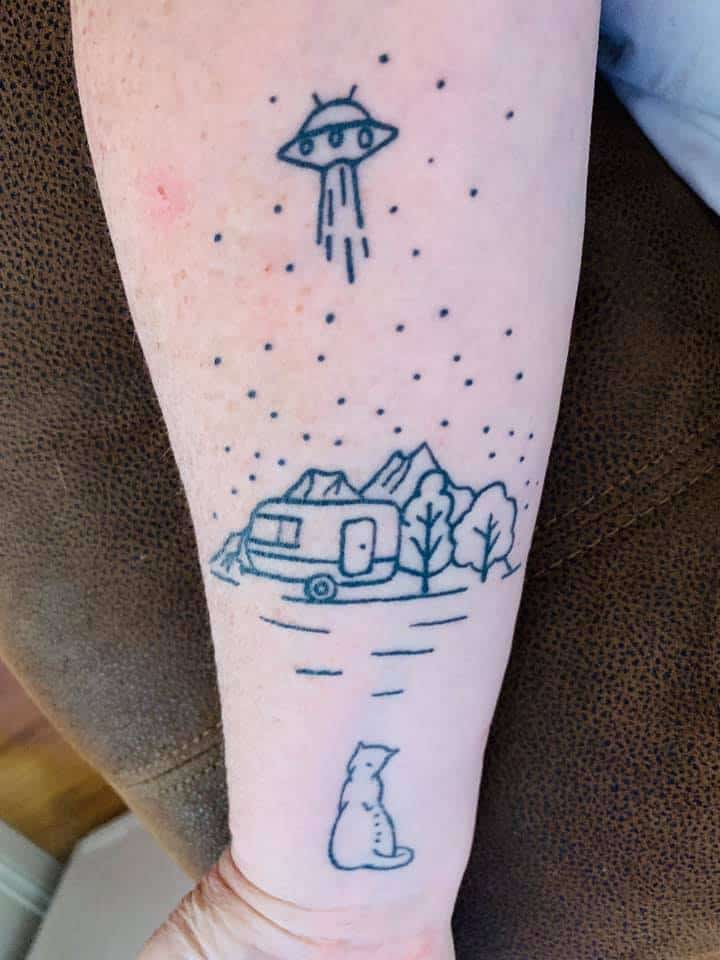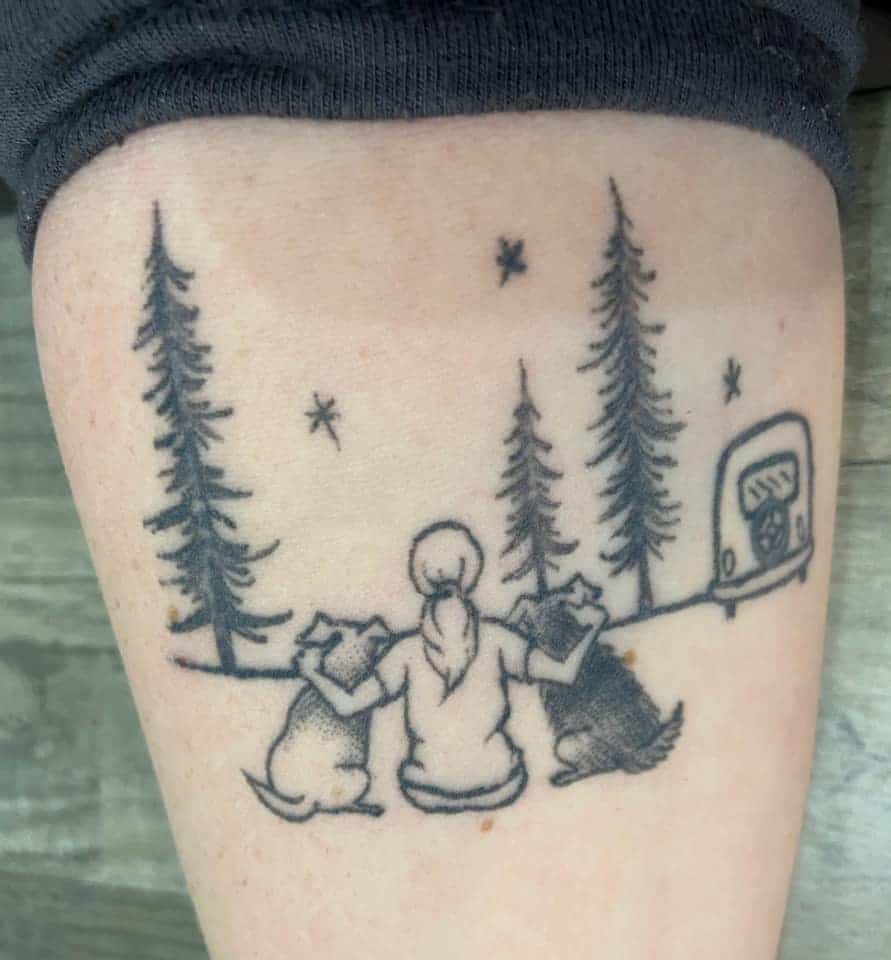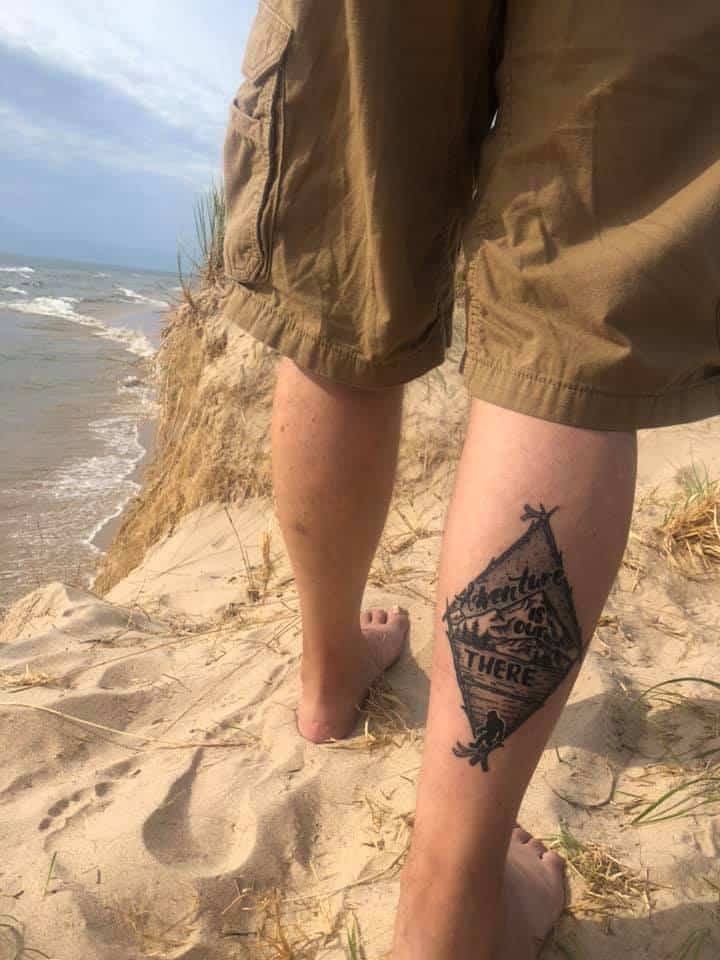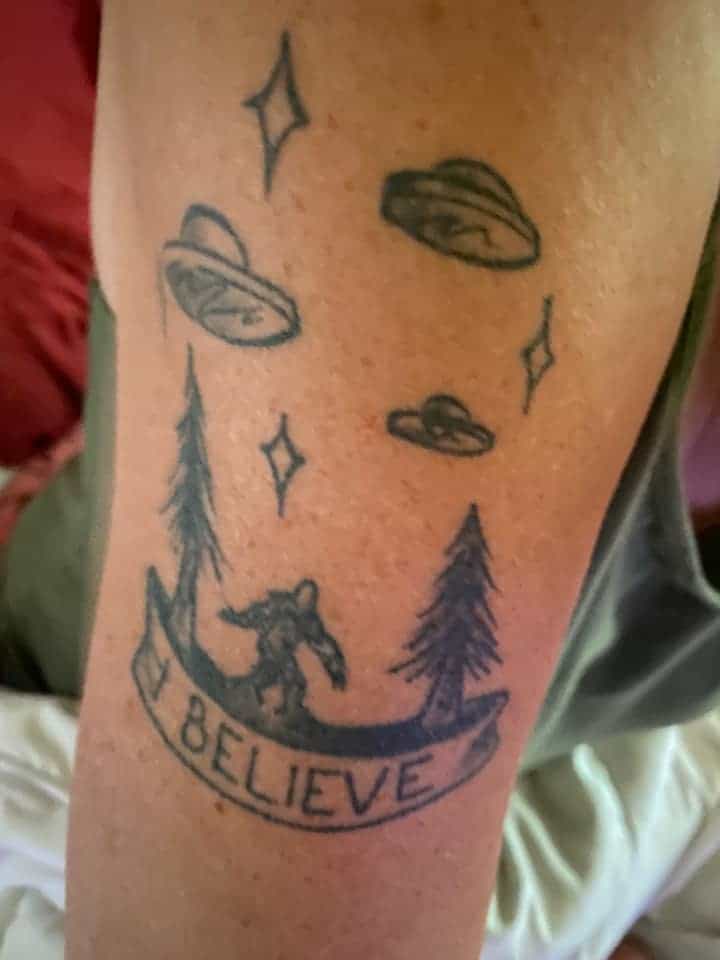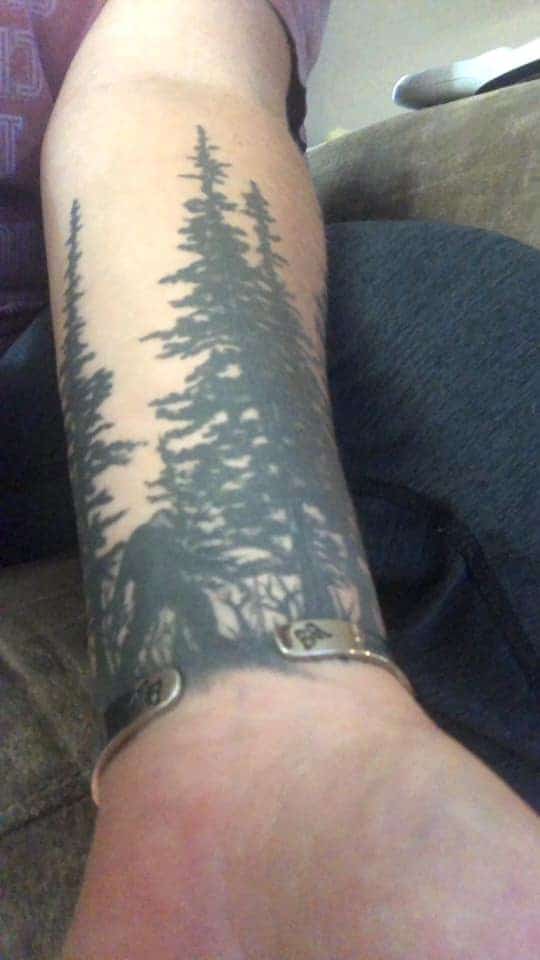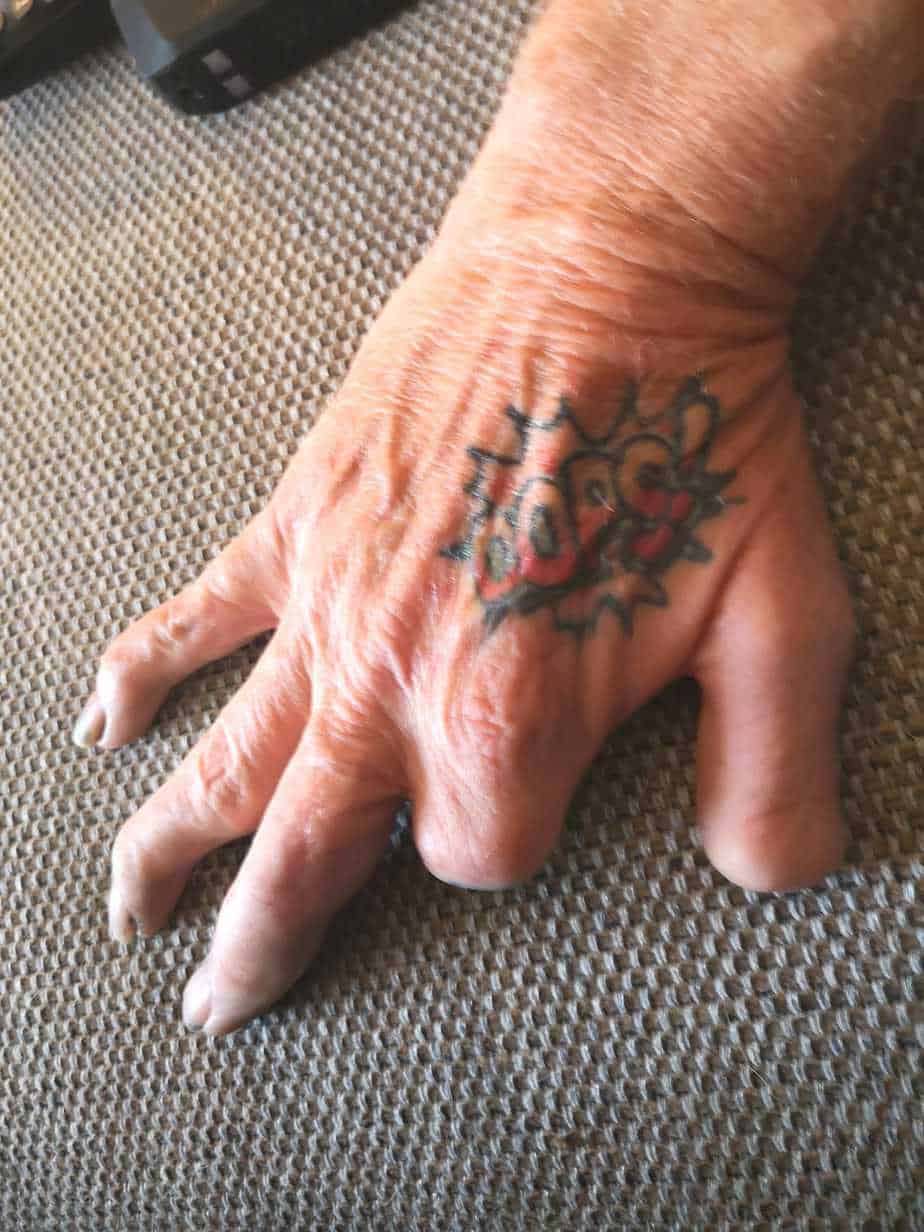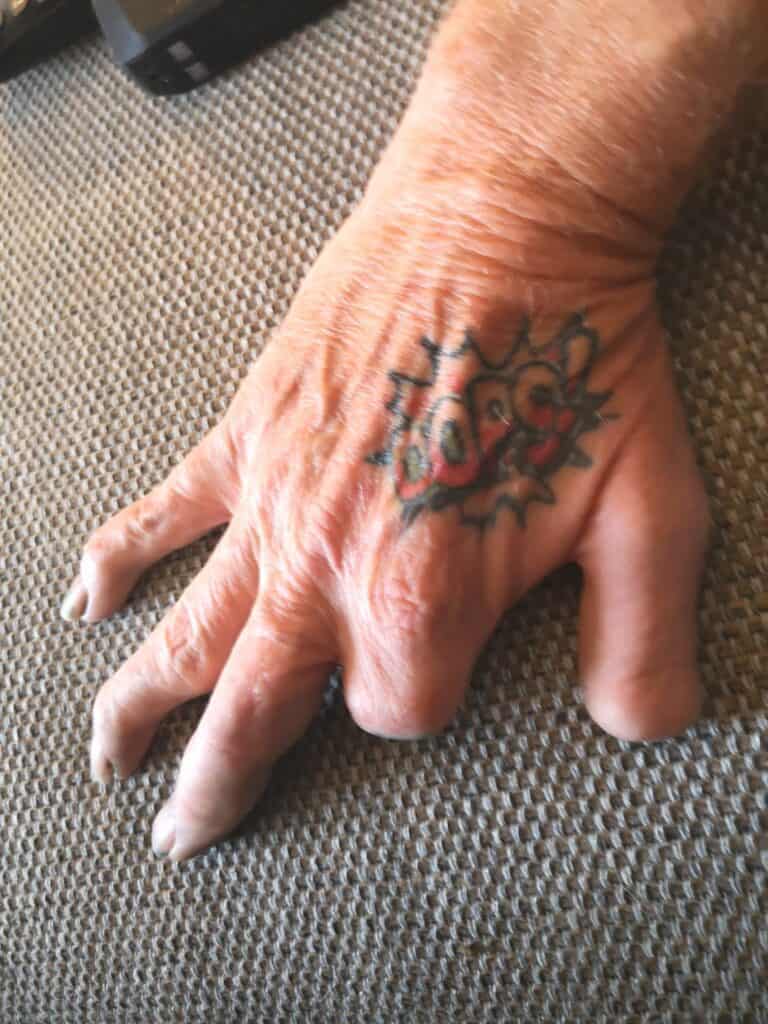 ---
Nature Tattoo Ideas
If you love camping, no matter in an RV or a tent, it's also likely that you love nature! These nature tattoos feature landscapes, animals (bears and wolves especially!) and some pretty awesome full color scenes.
Nature tattoo categories
Please submit yours to [email protected]!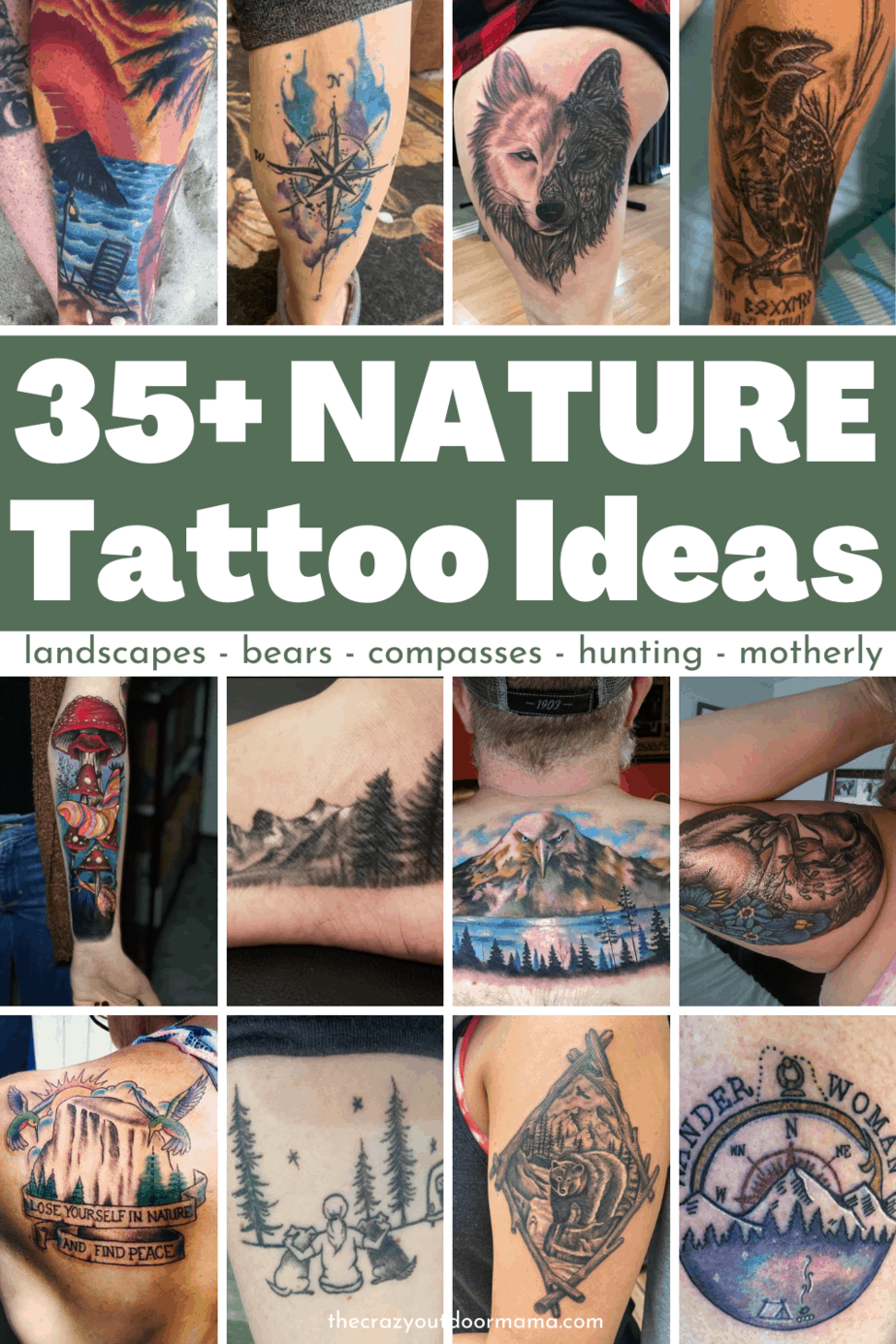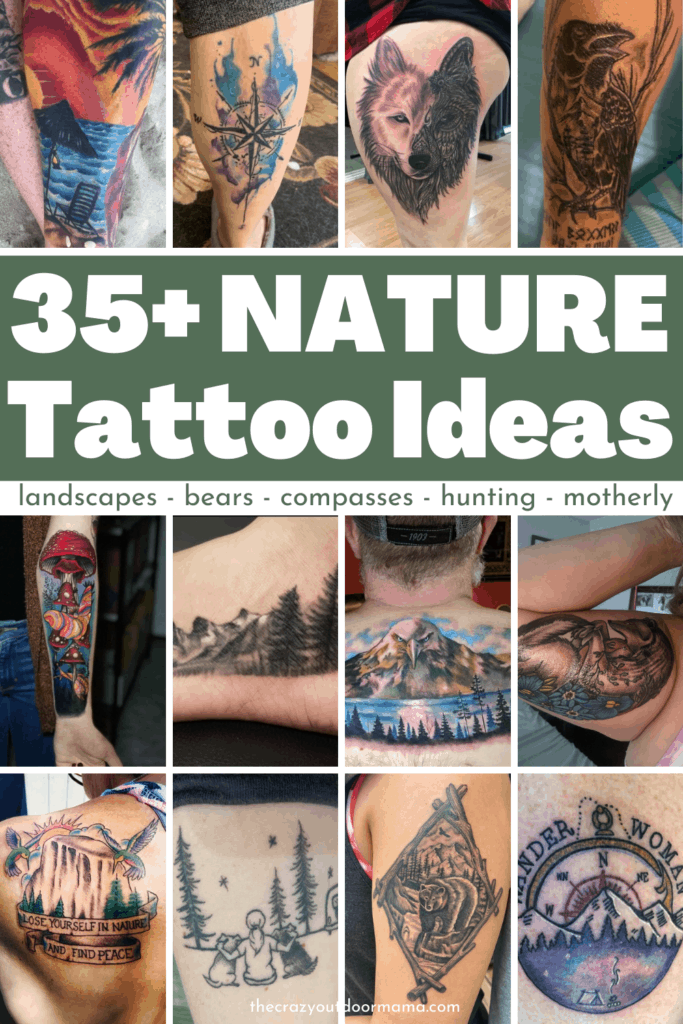 General Nature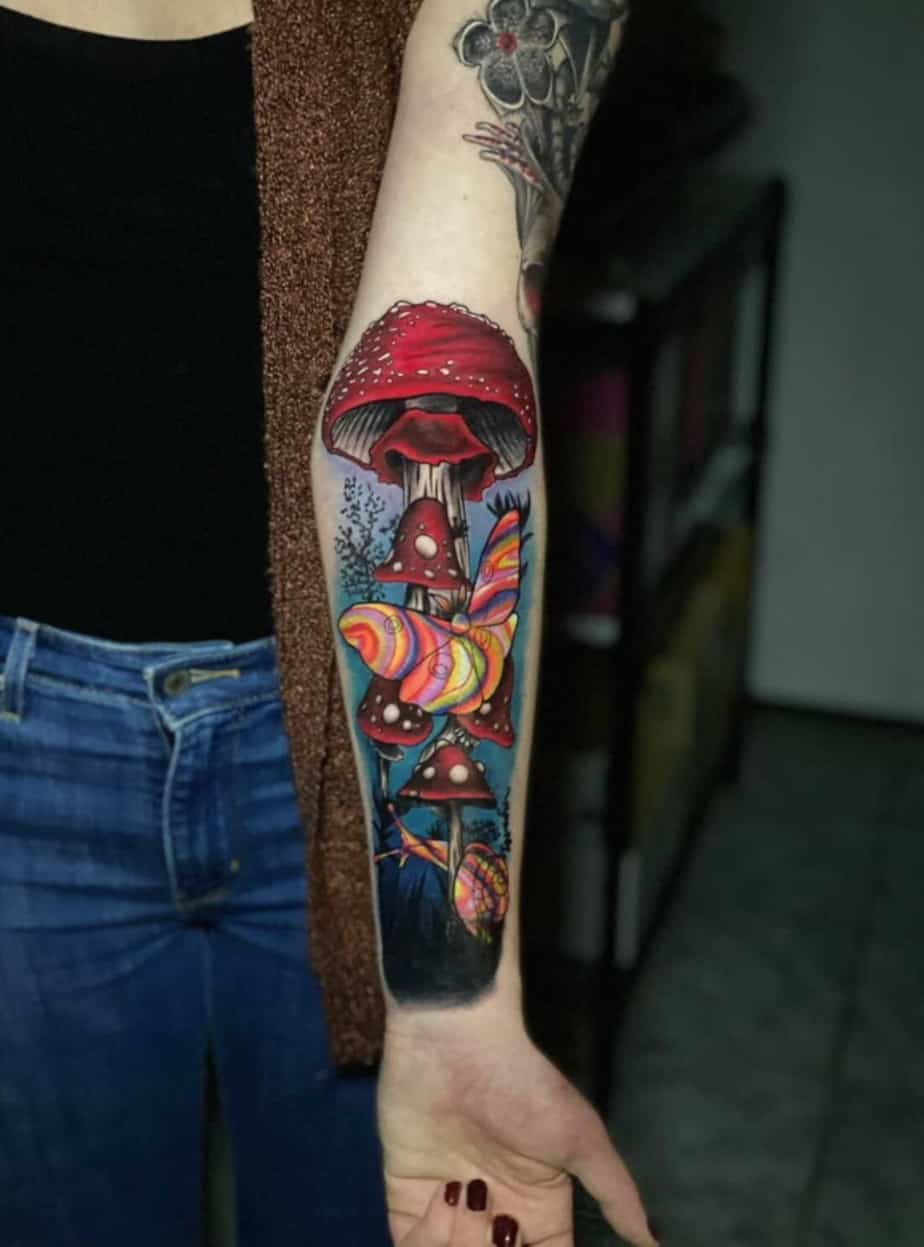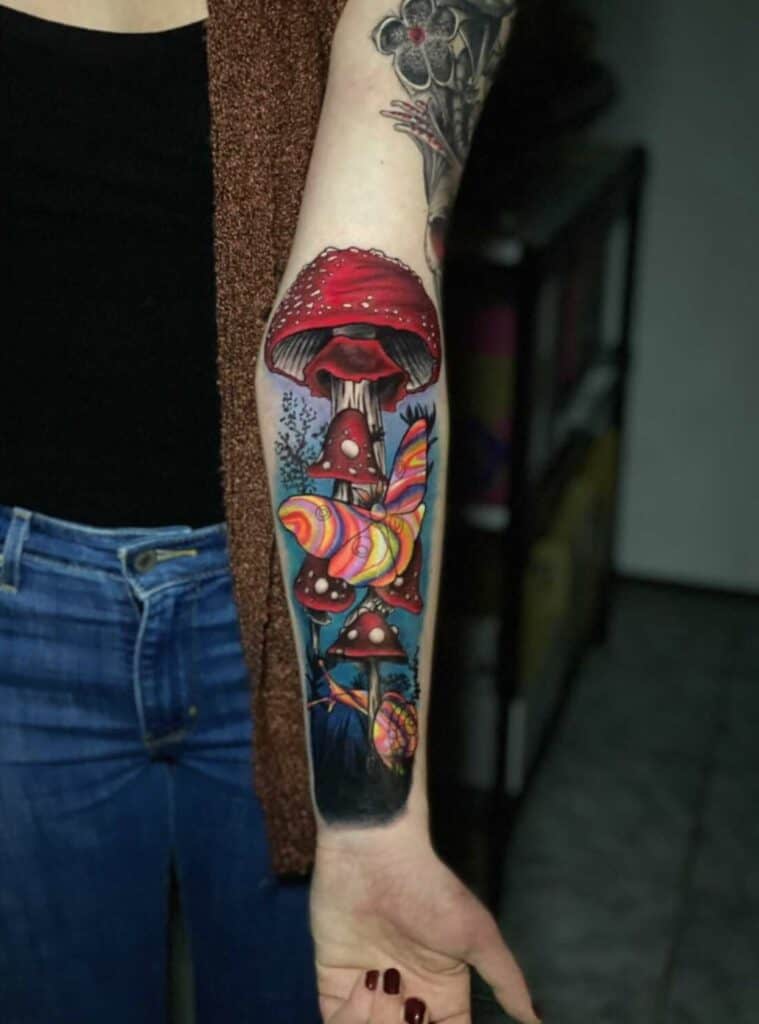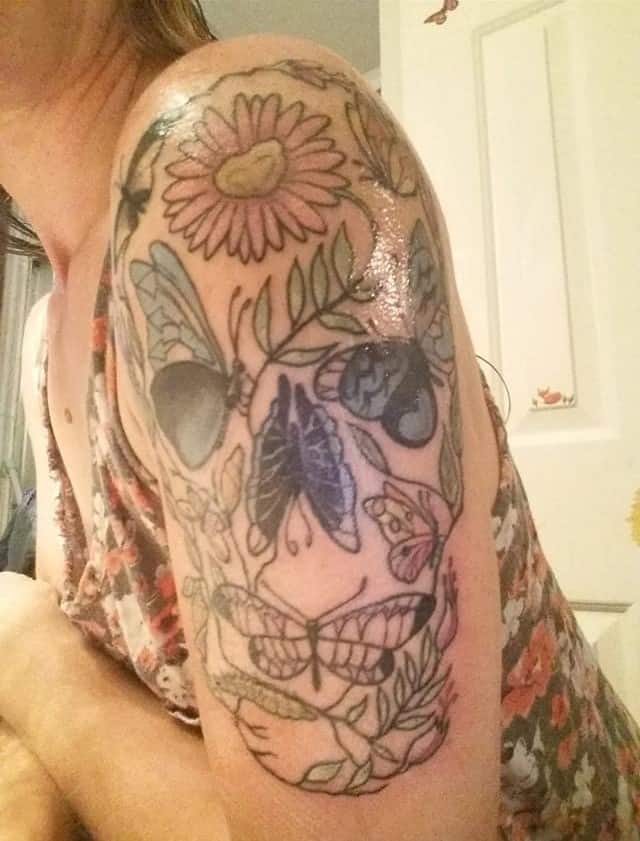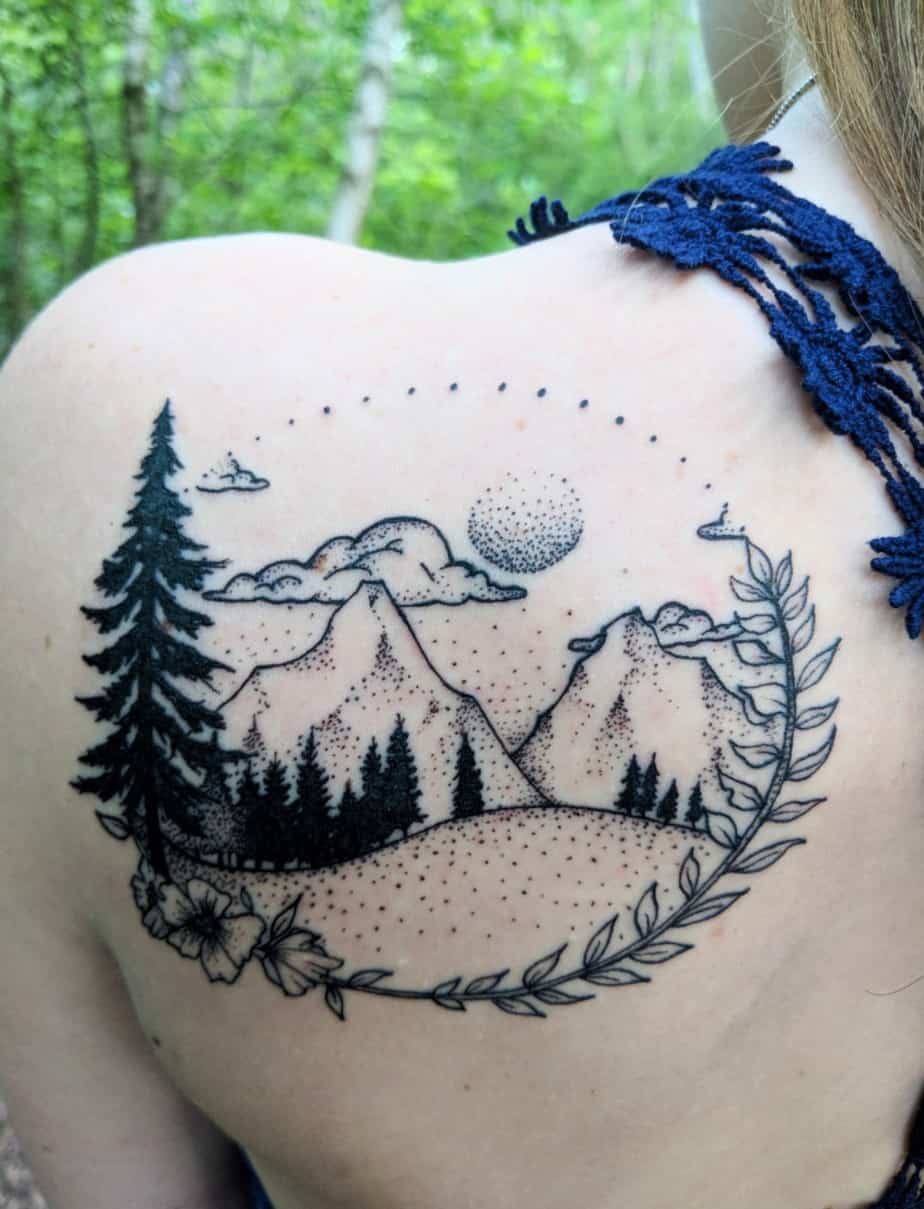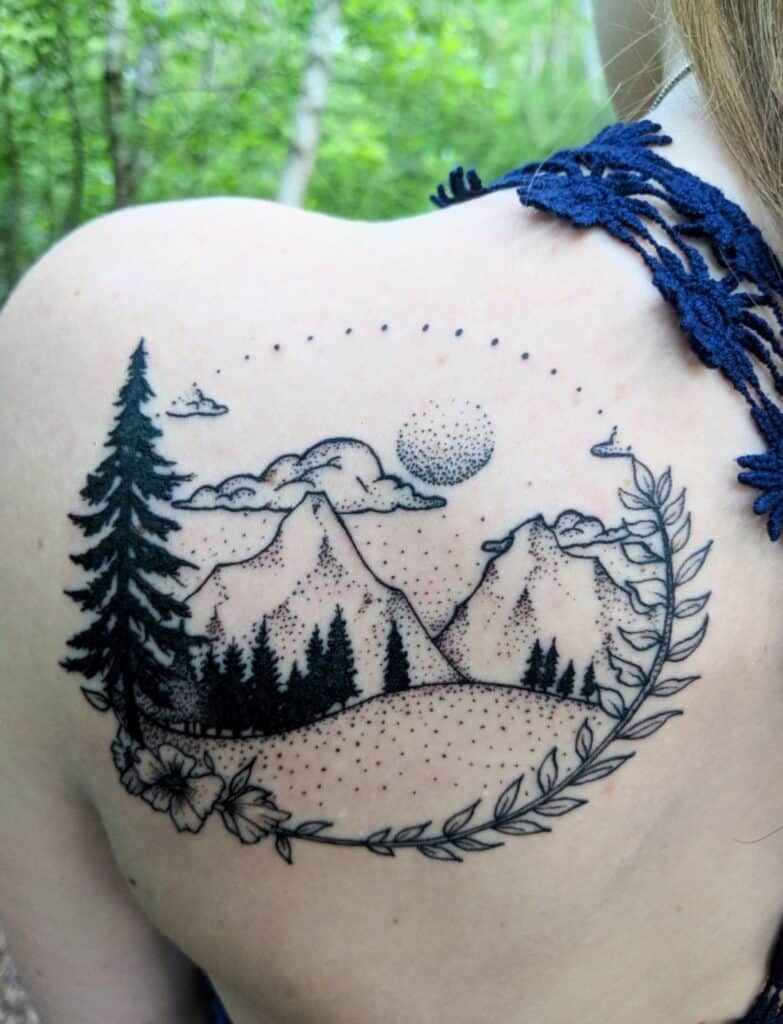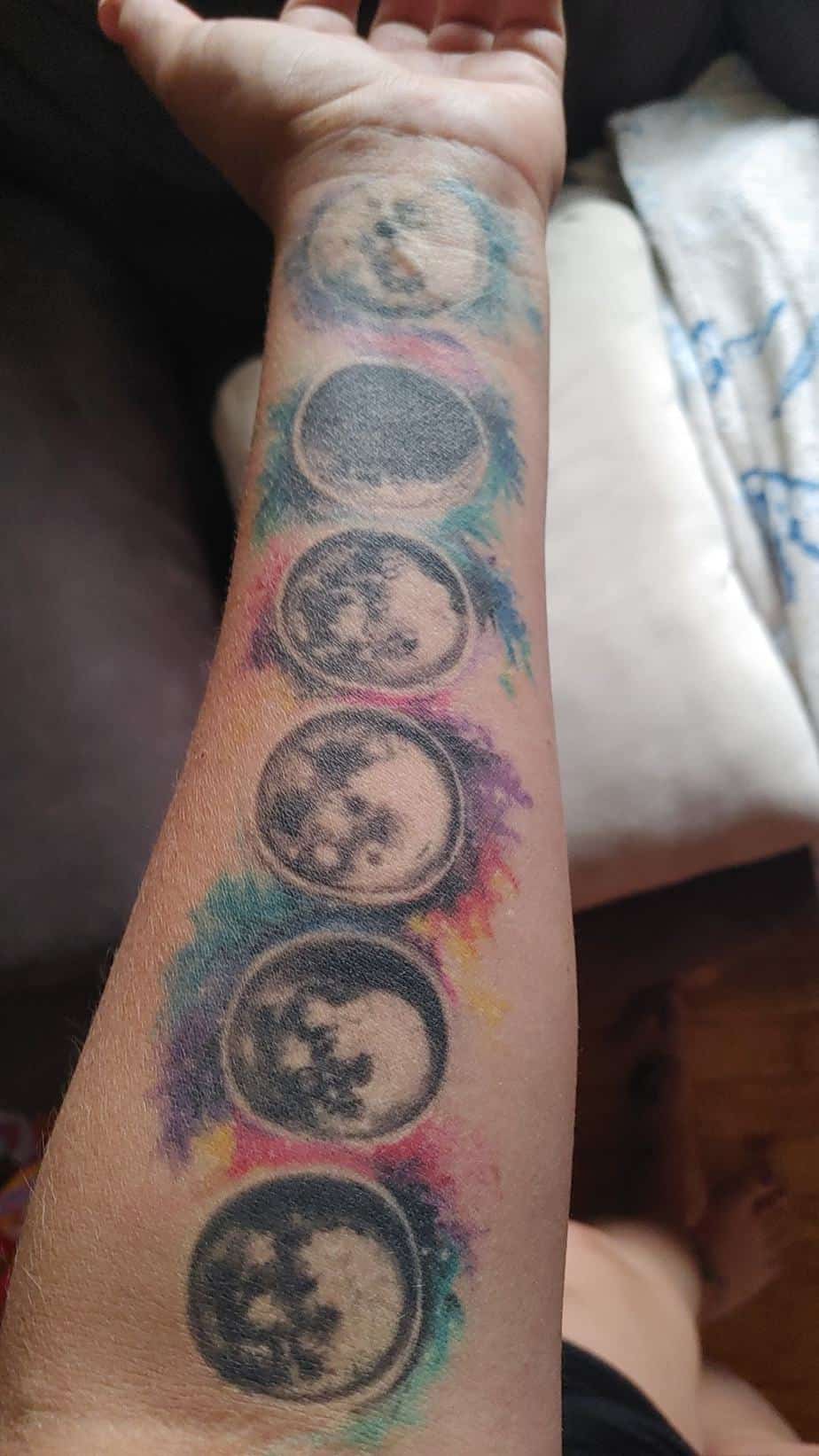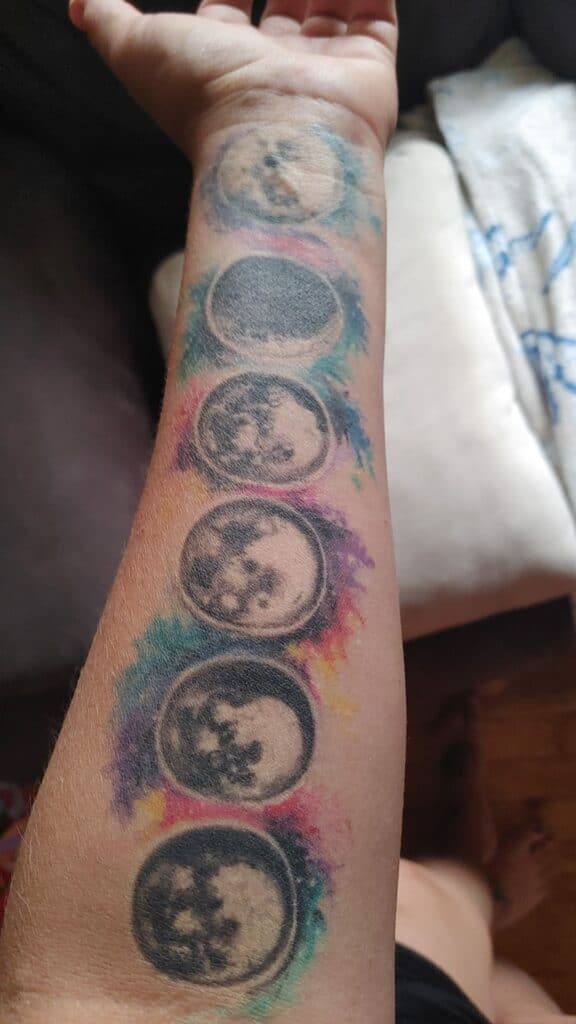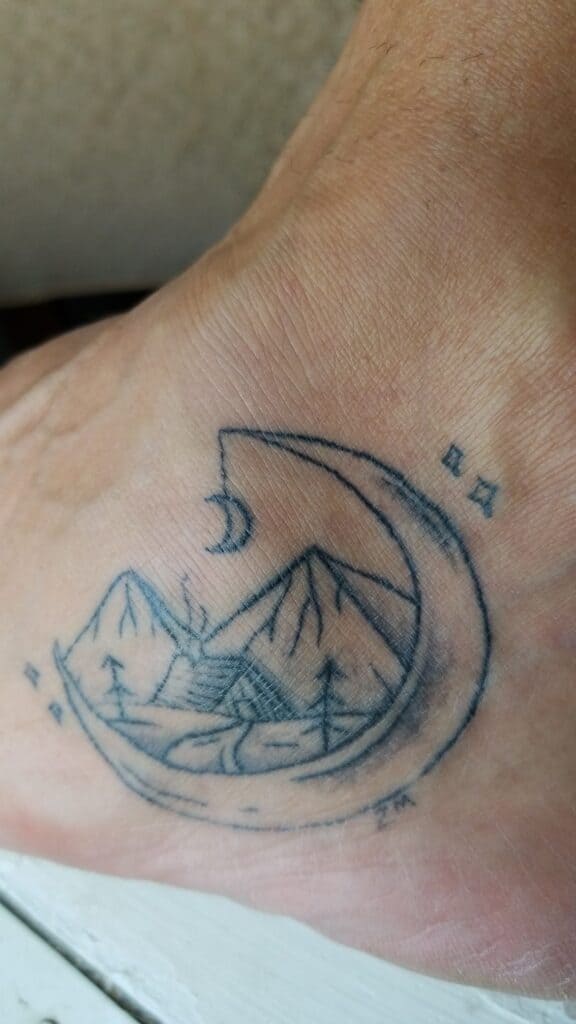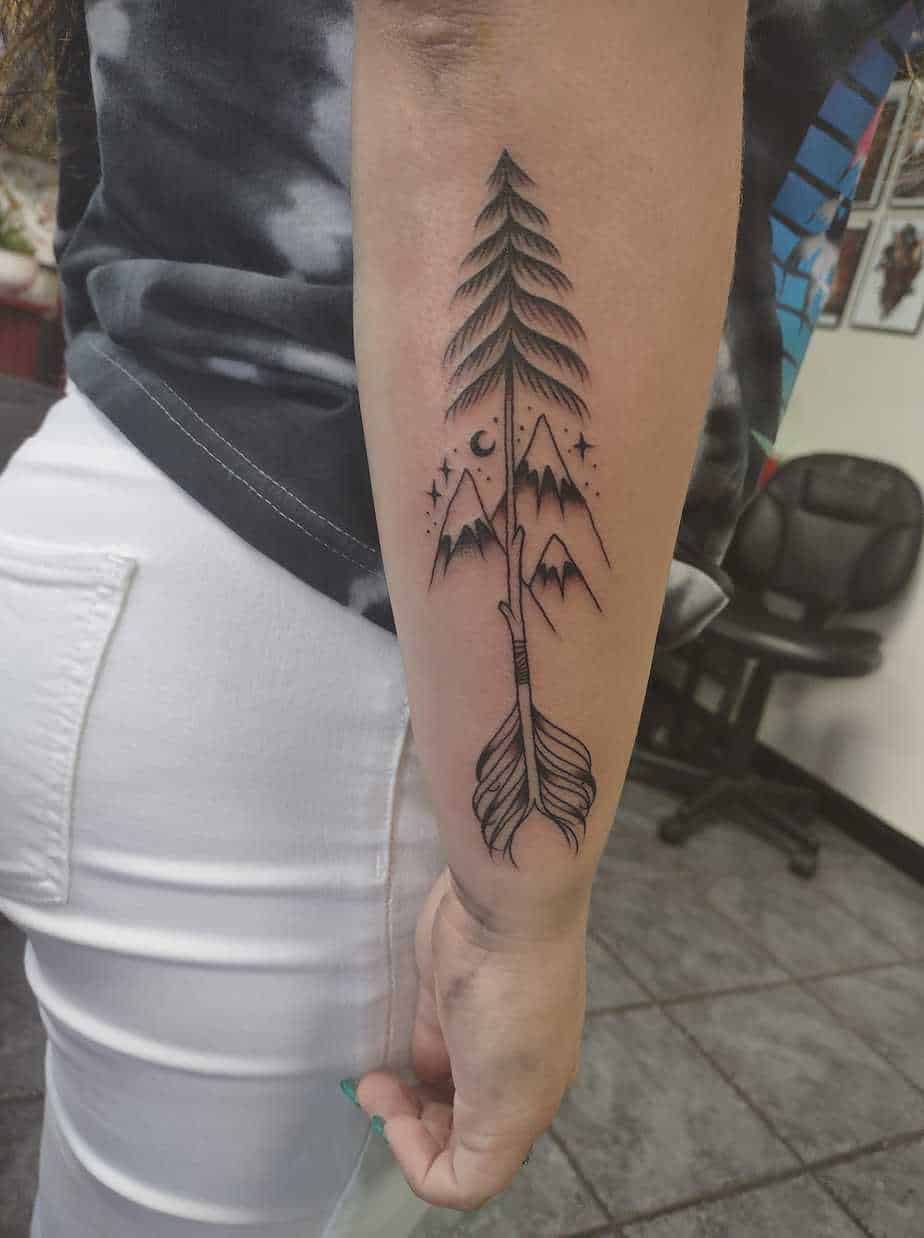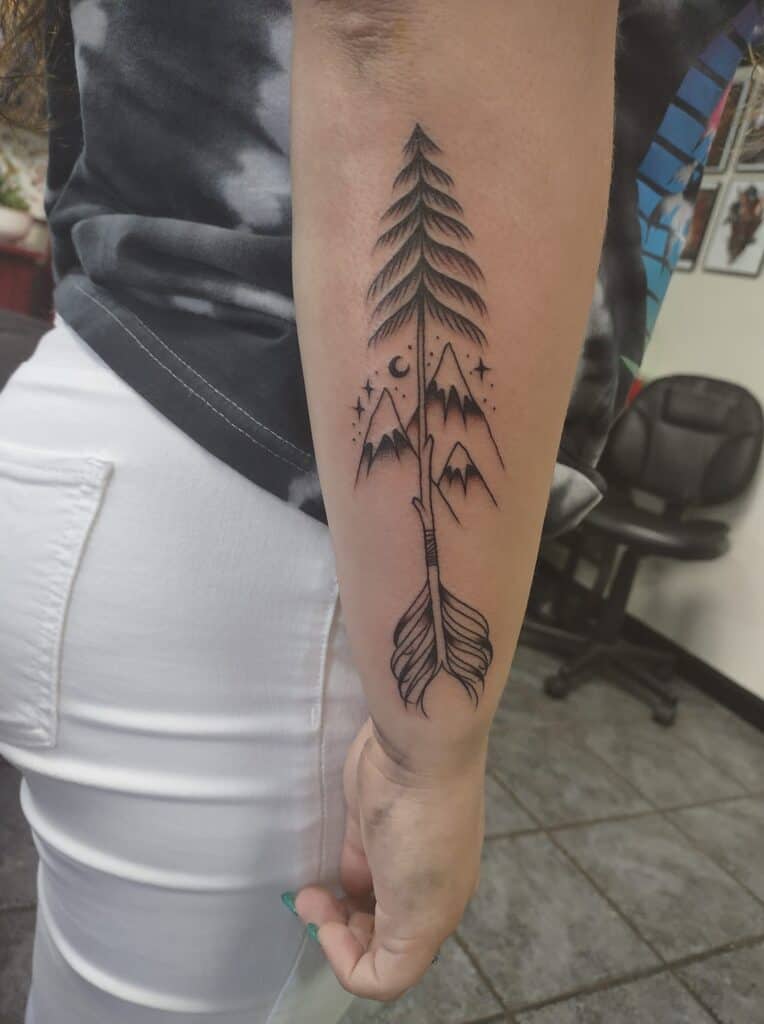 Compass and "Not all who wander…" tattoos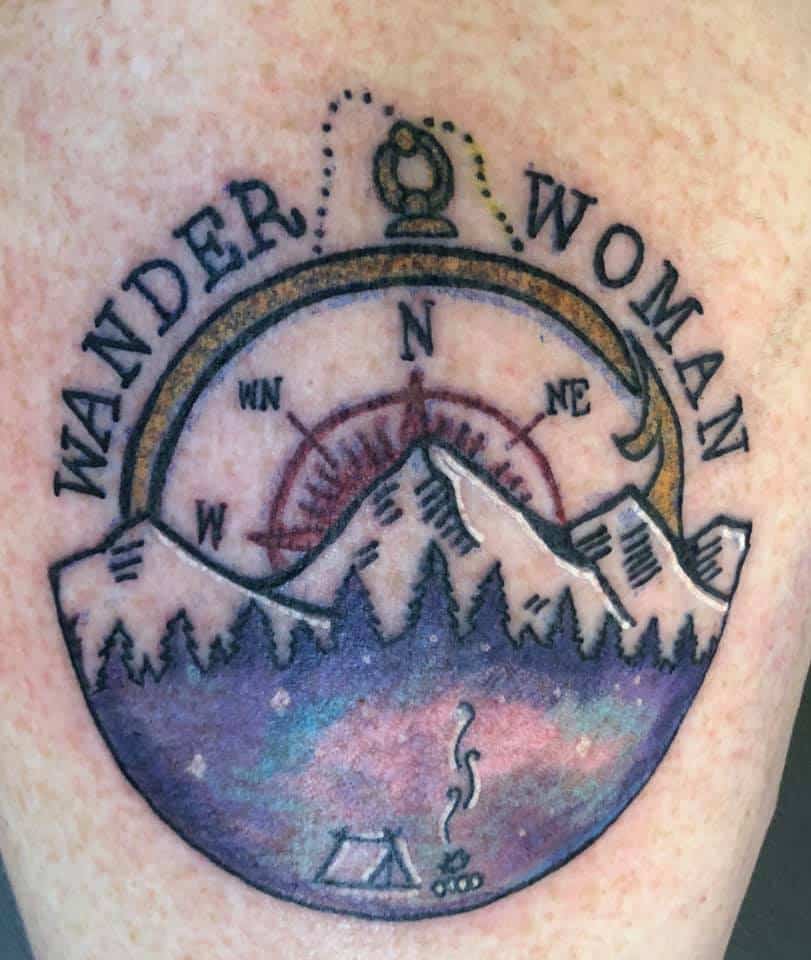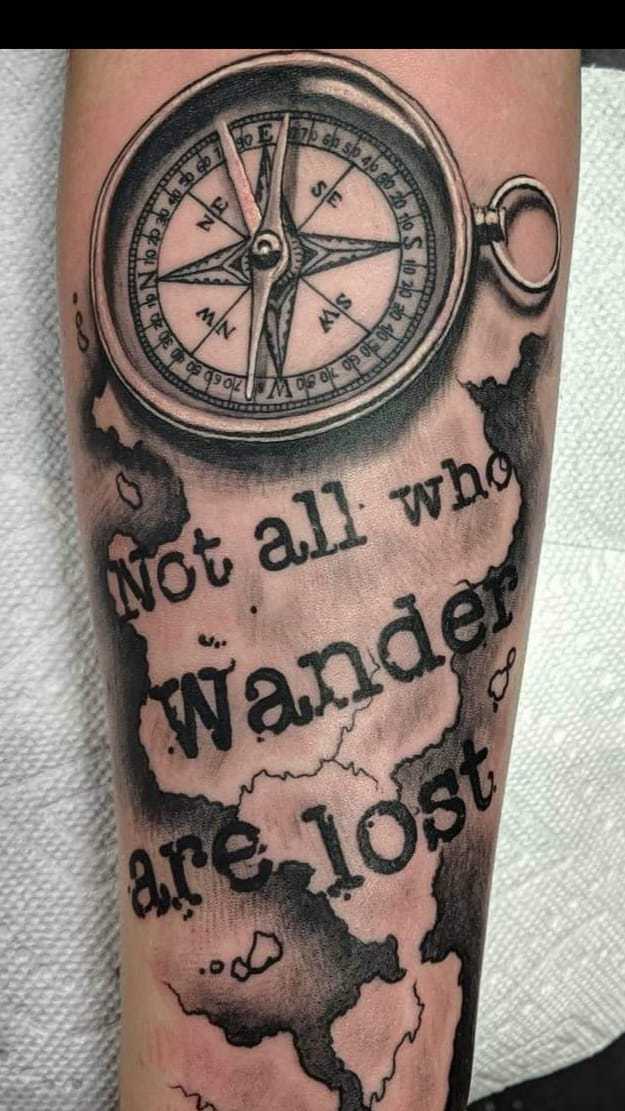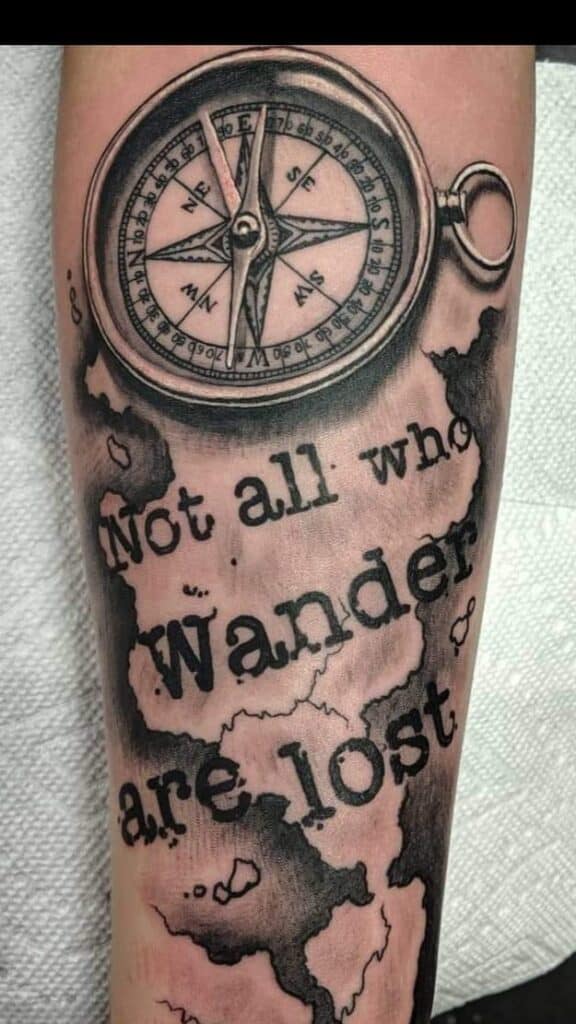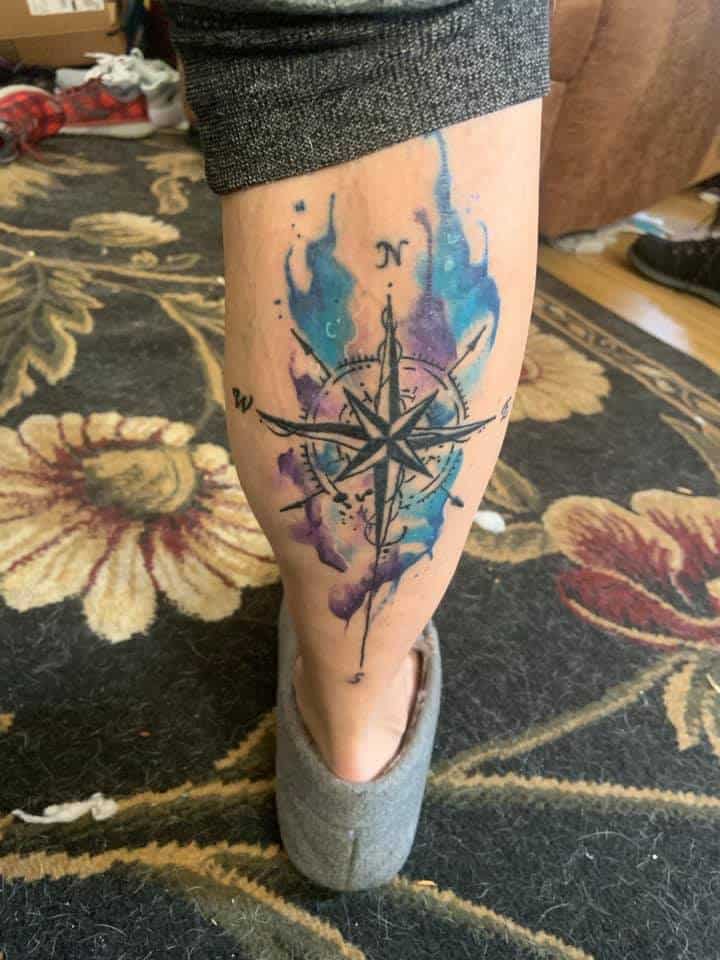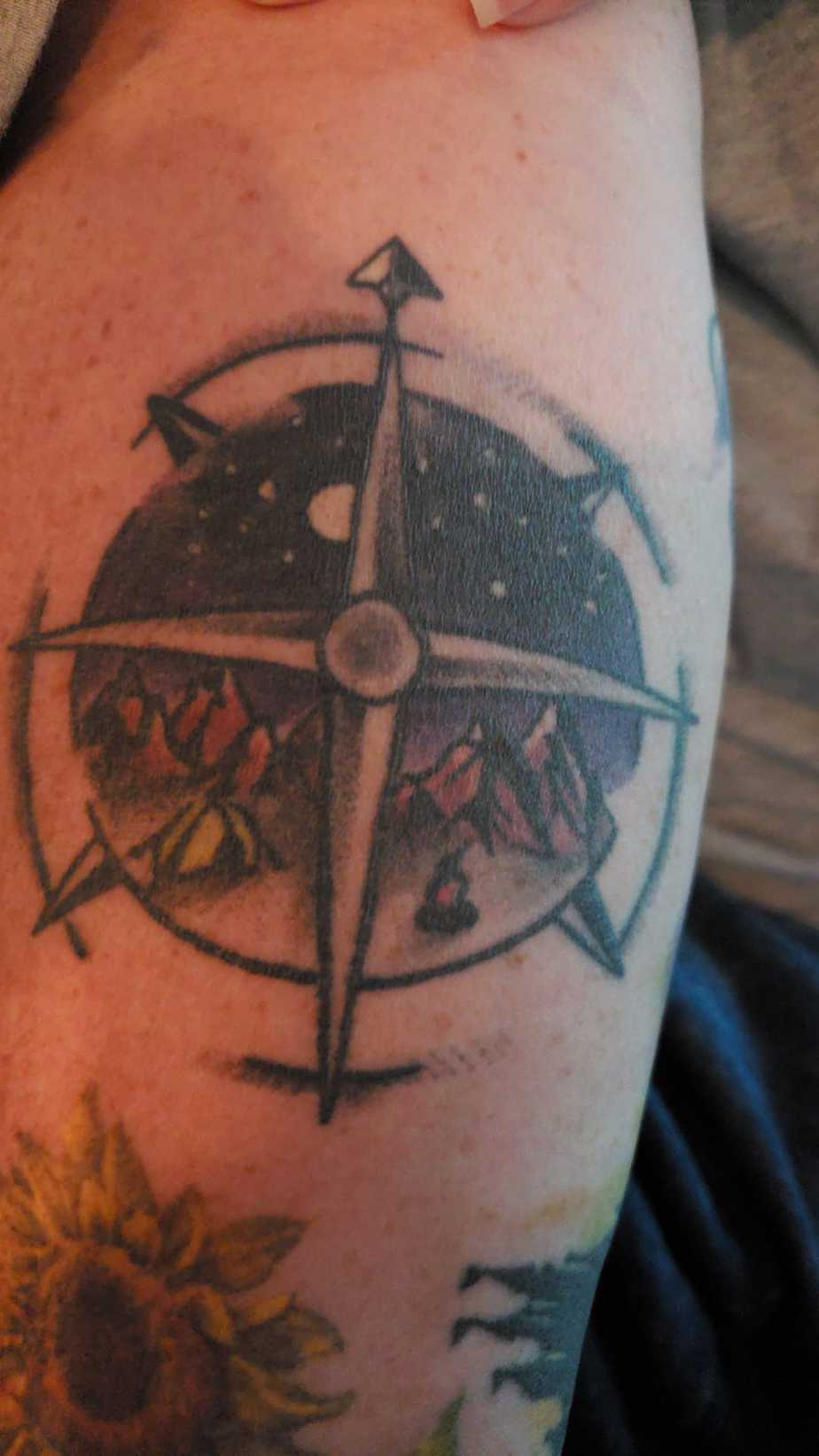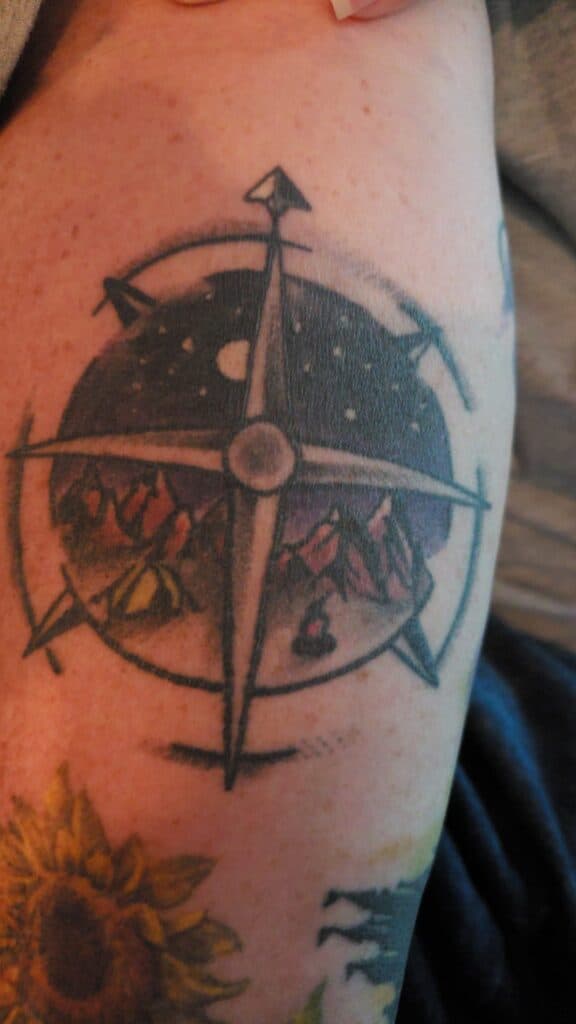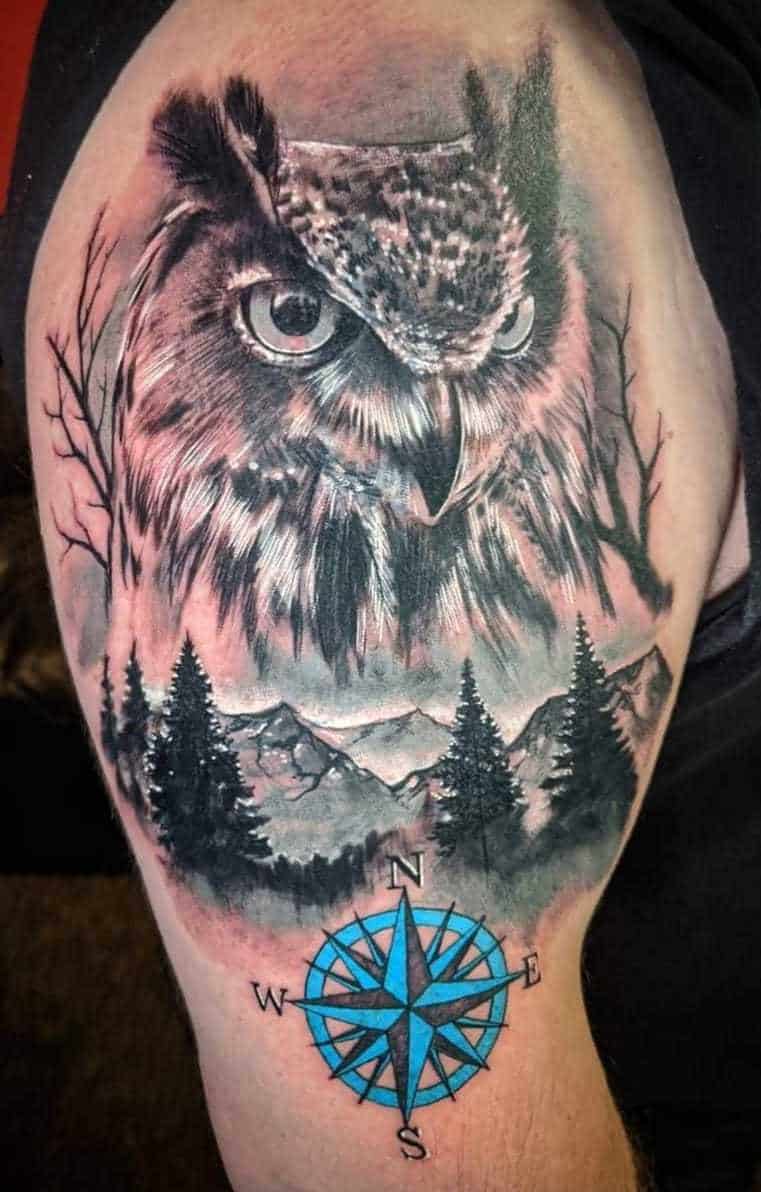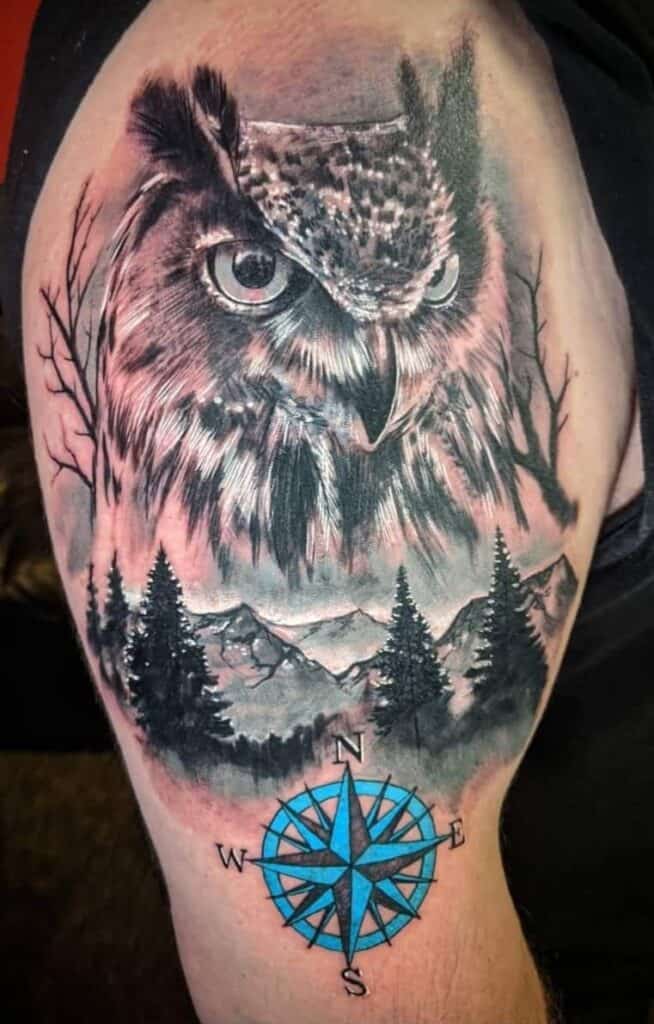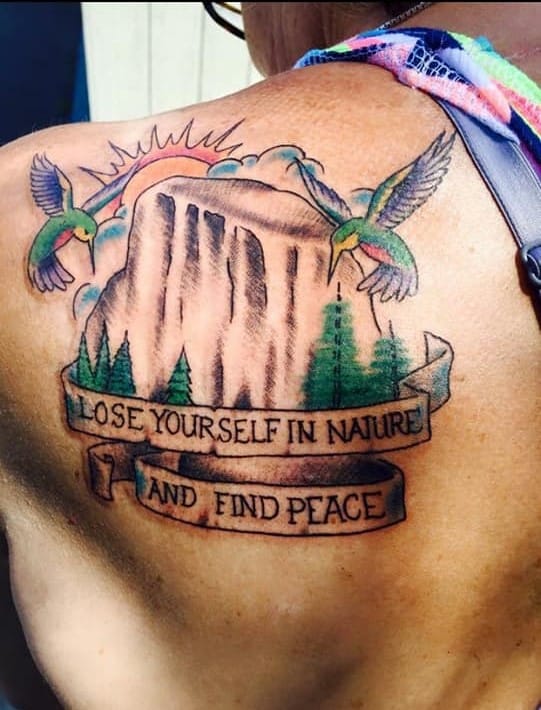 Motherly Nature Based Tattoos (Mama Bear, Gaia etc)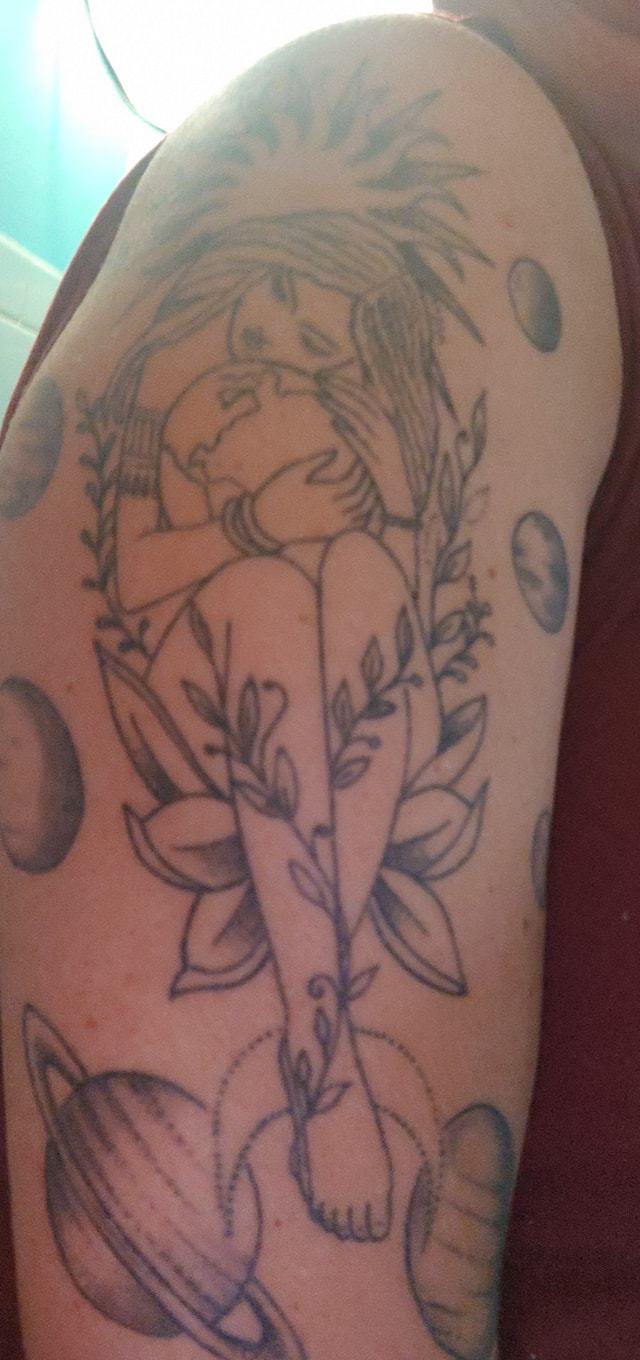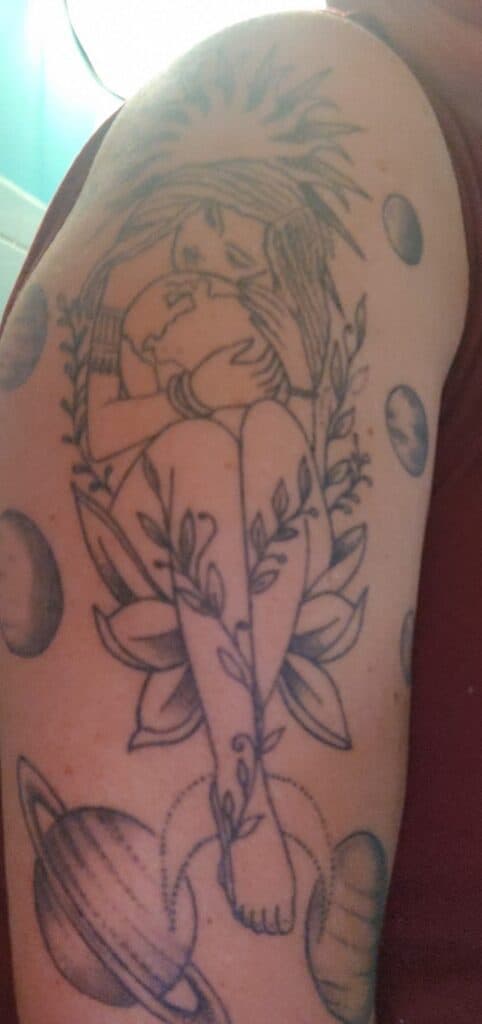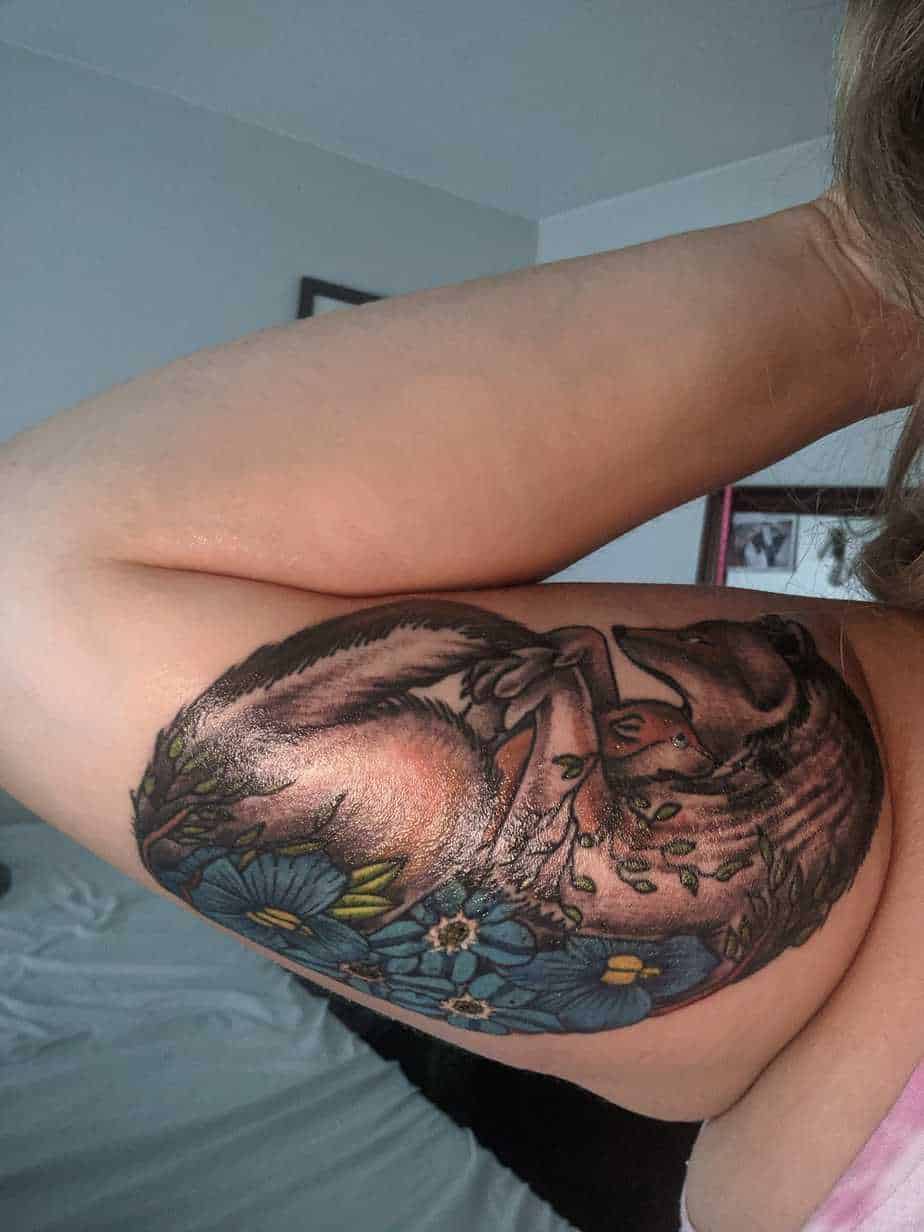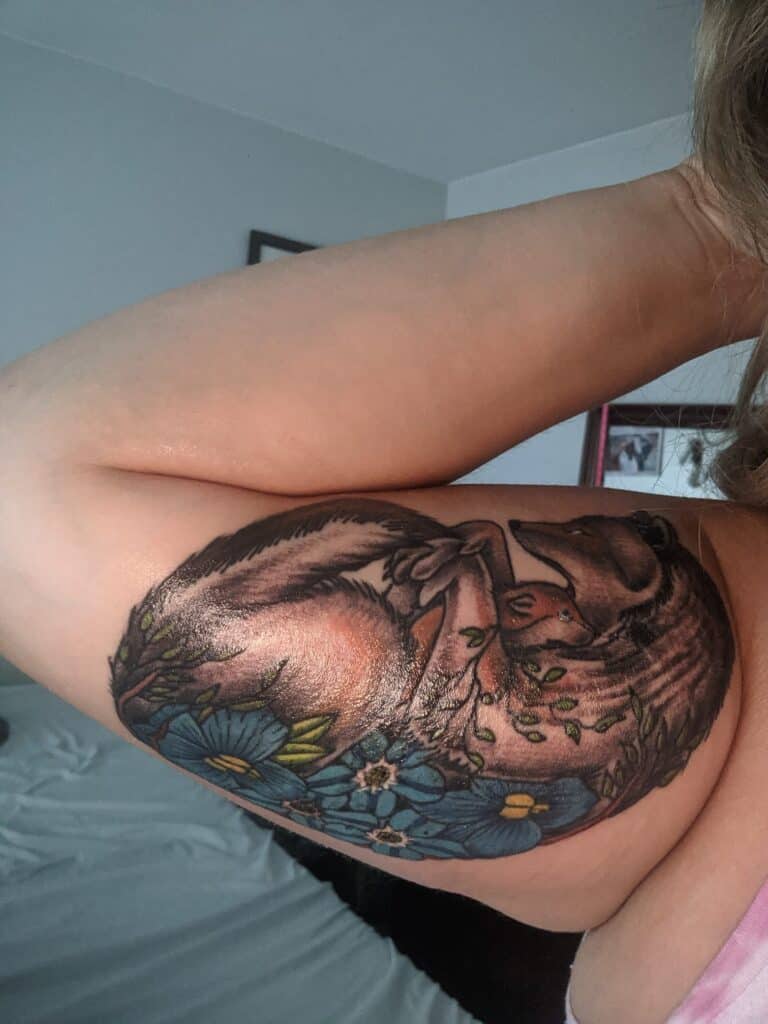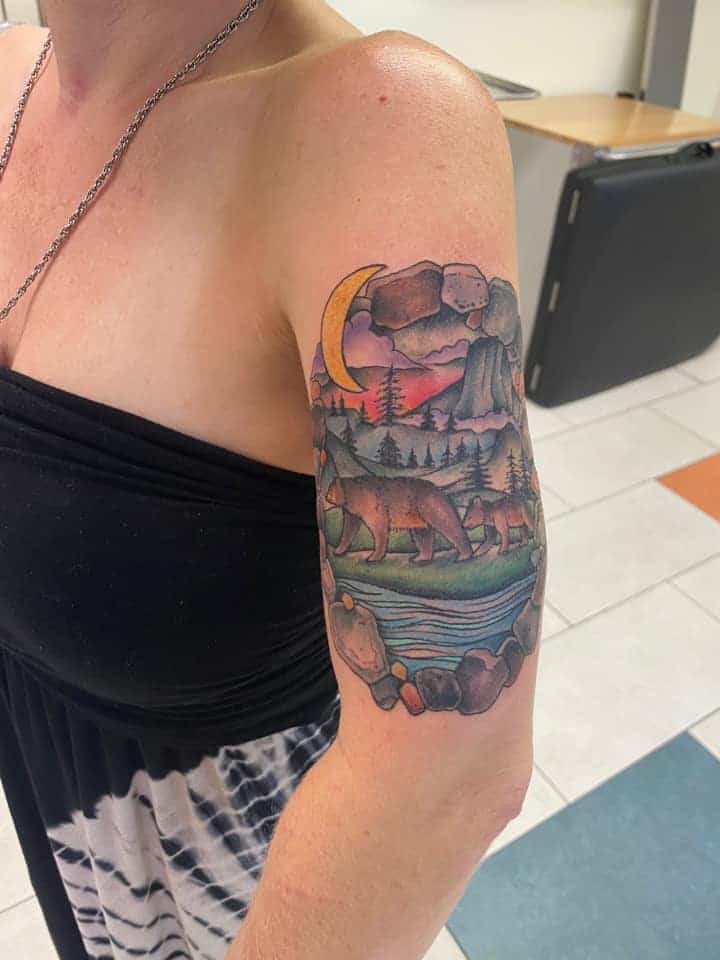 Nature landscape tattoos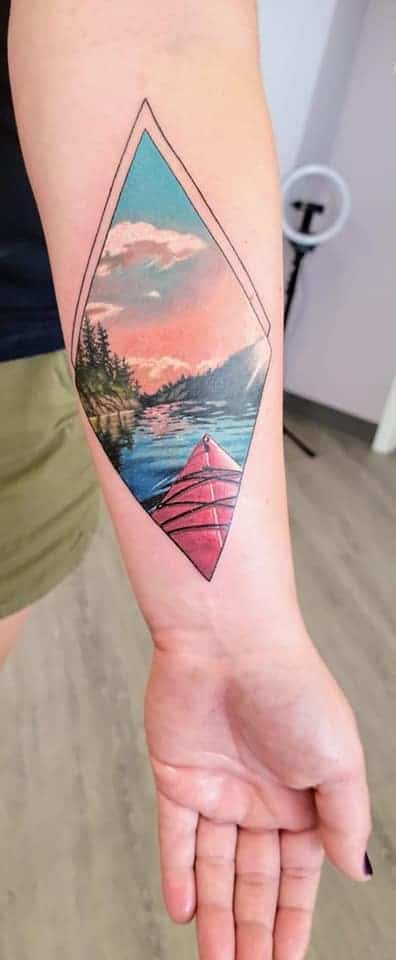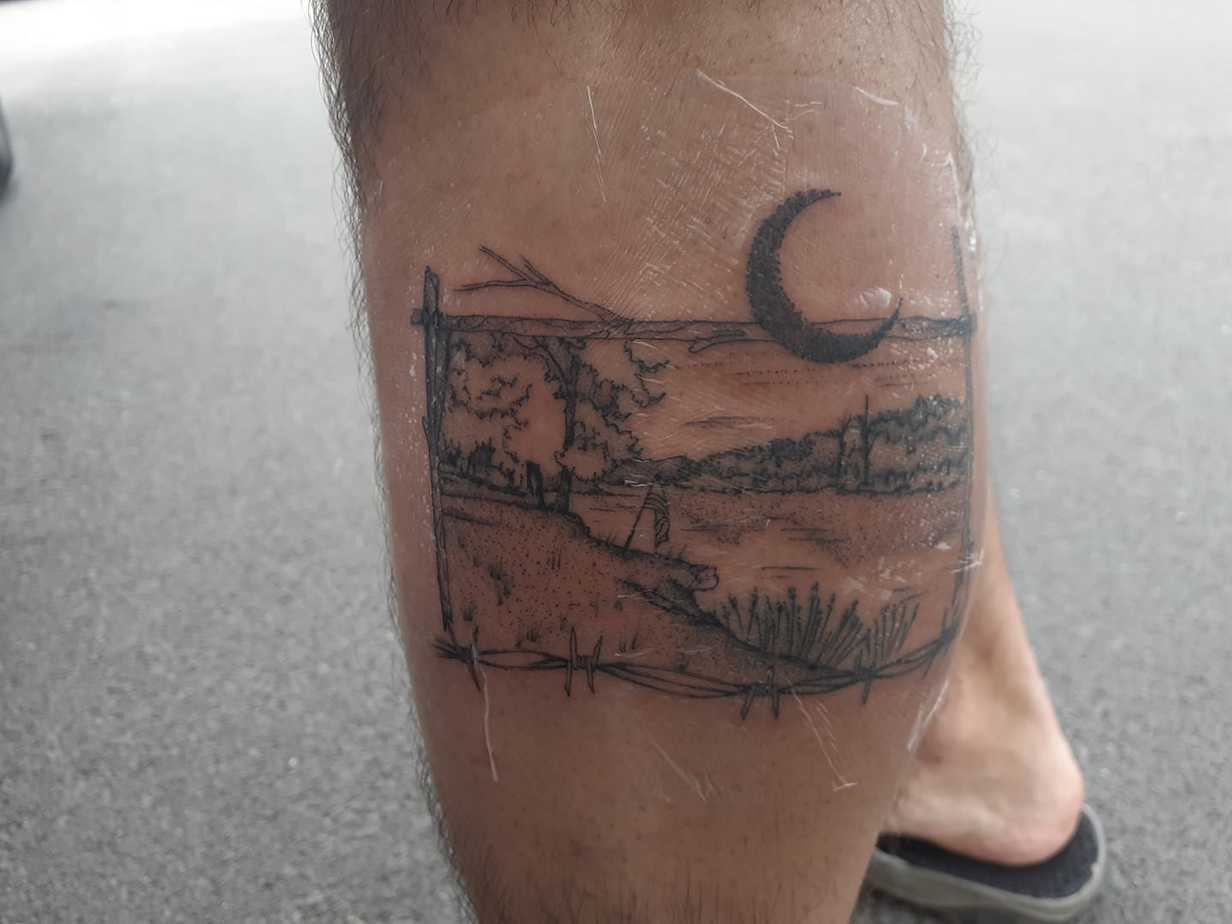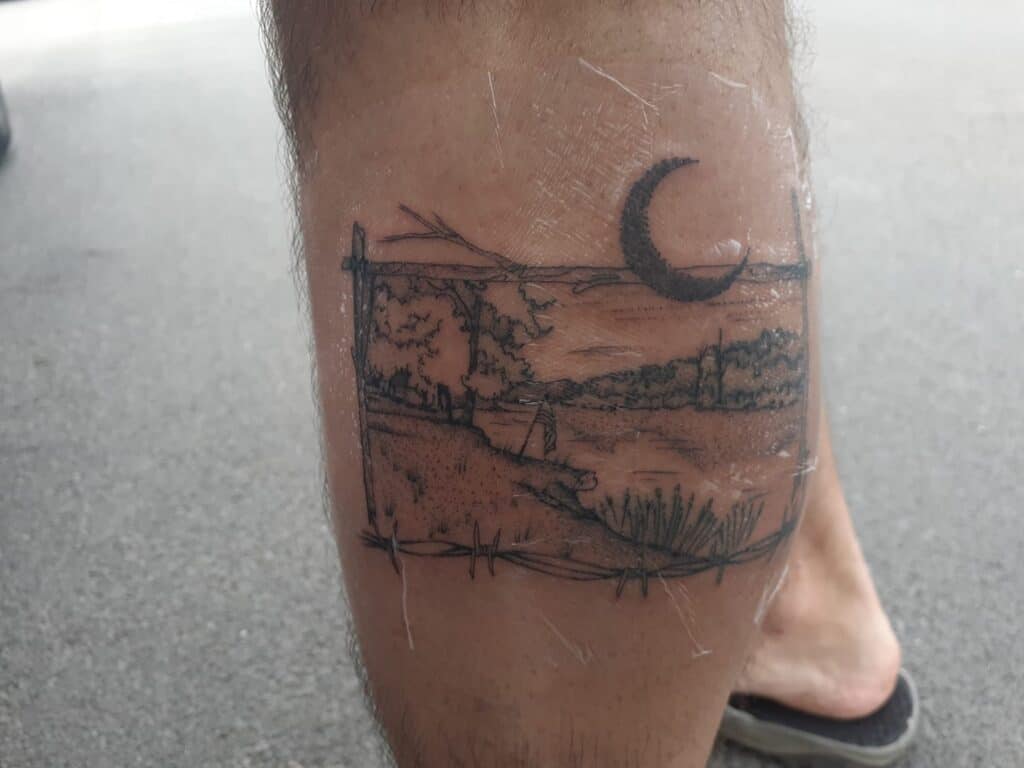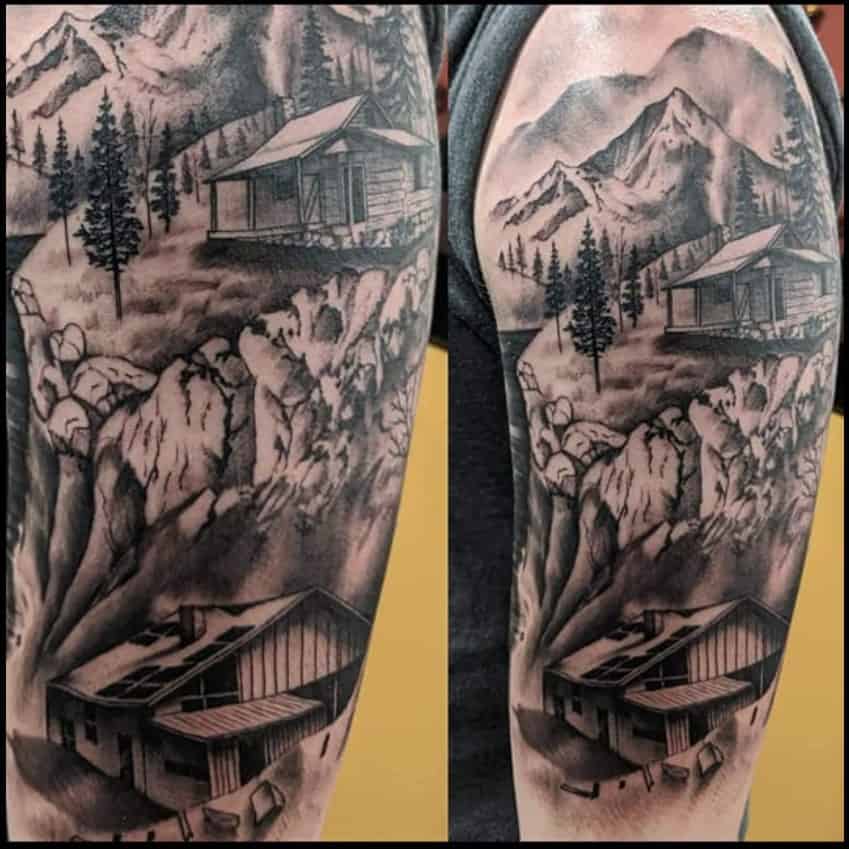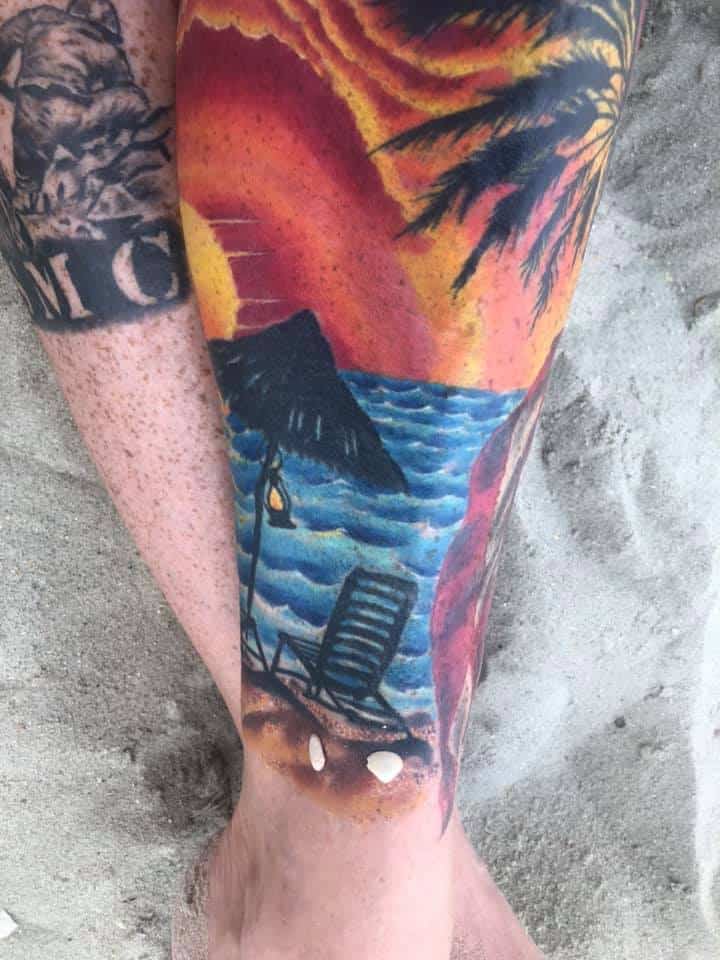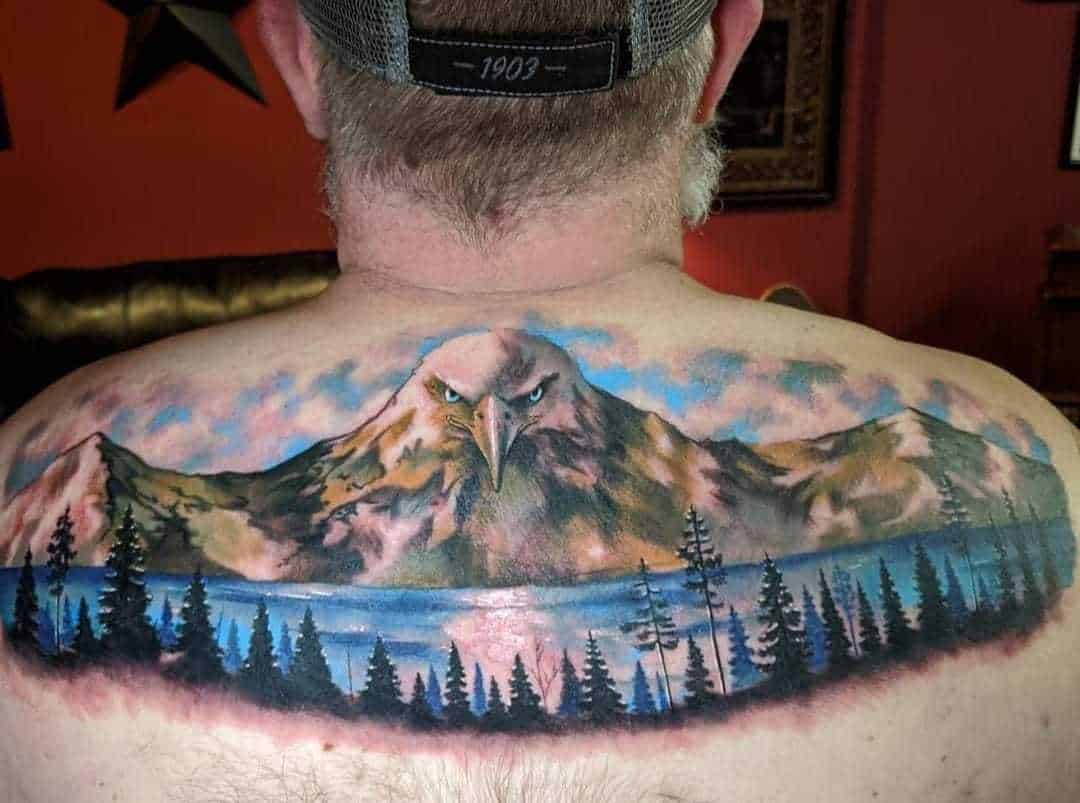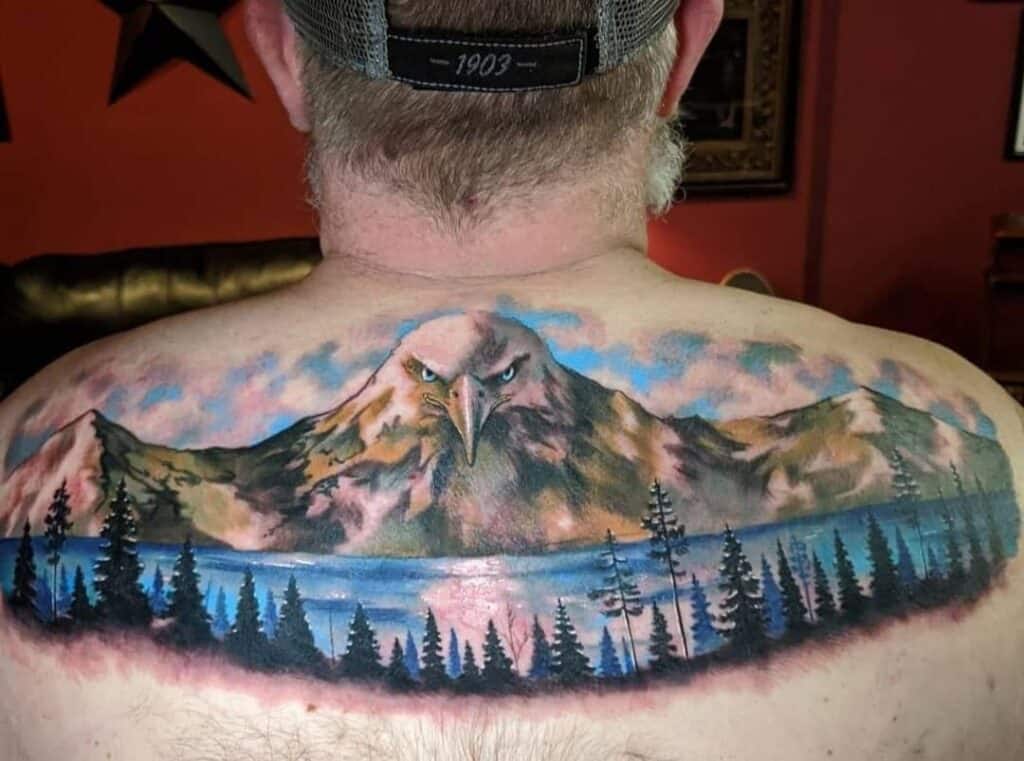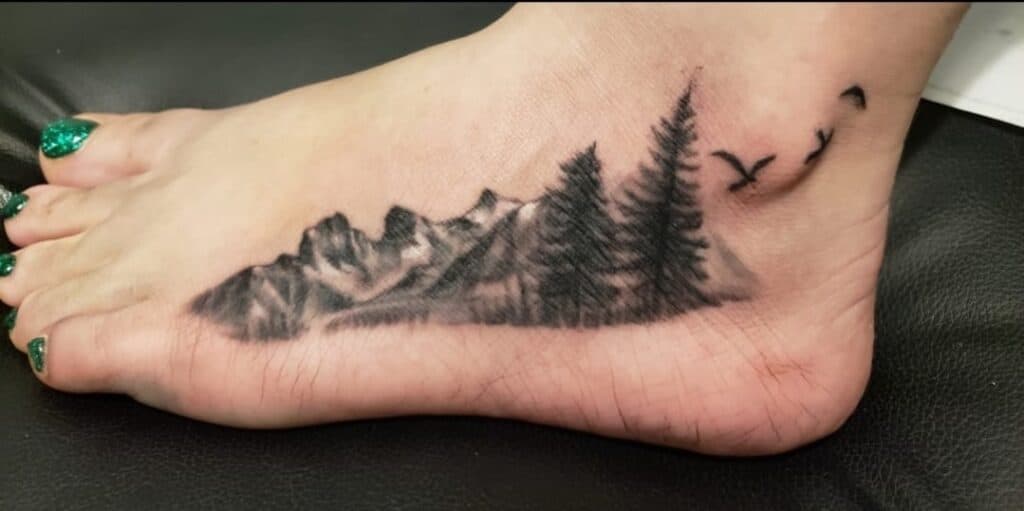 Animal Tattoos (Bear, deer, hunting fishing etc)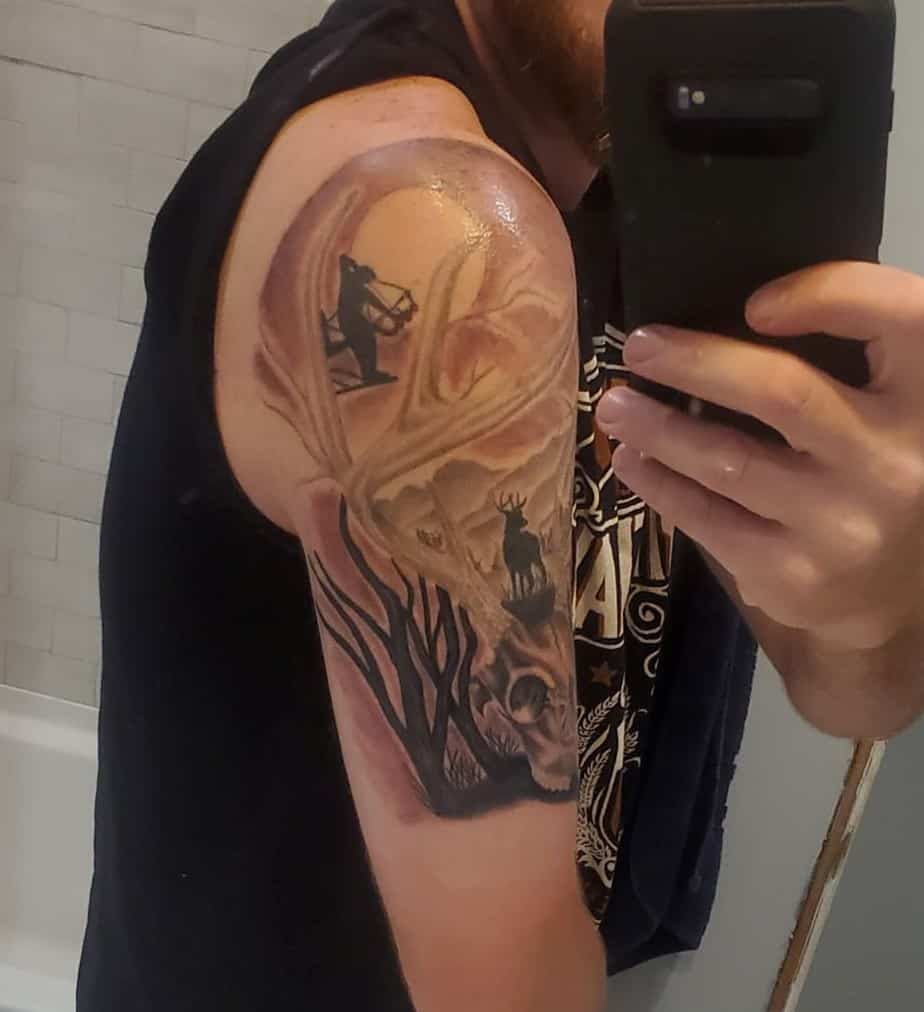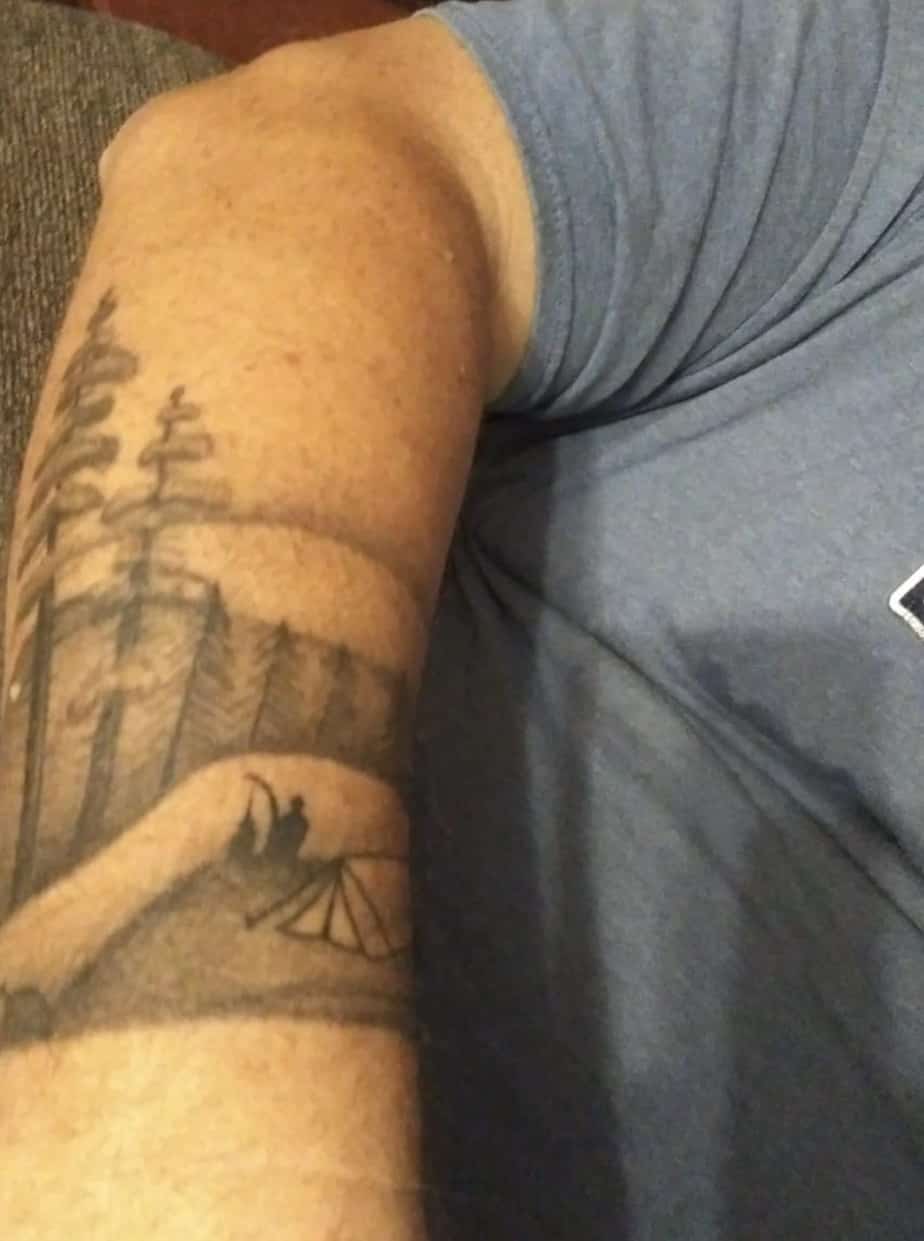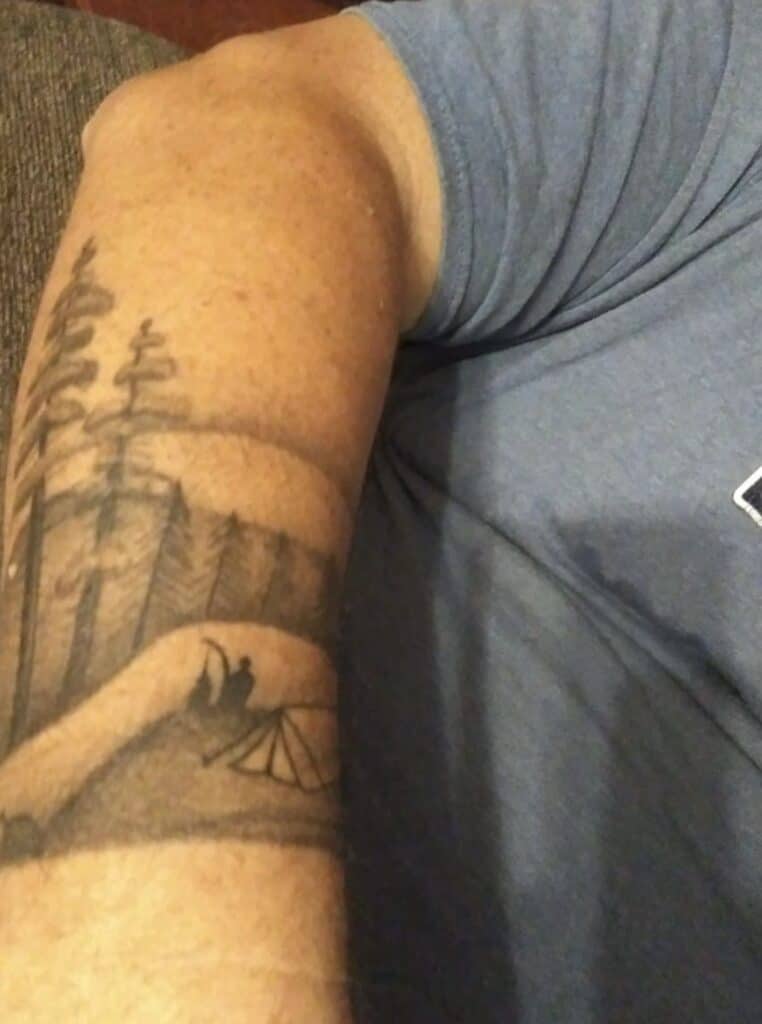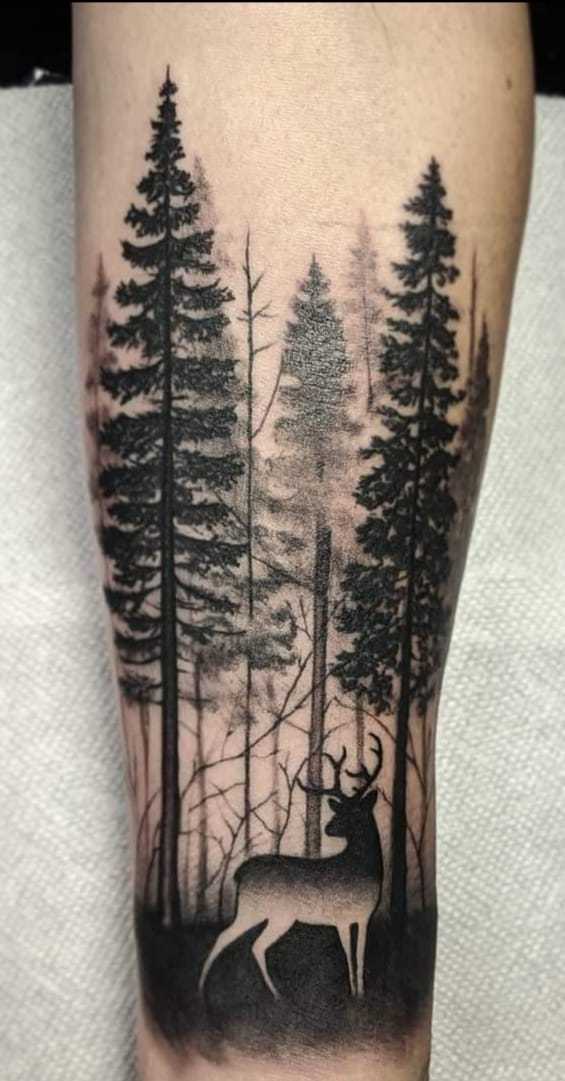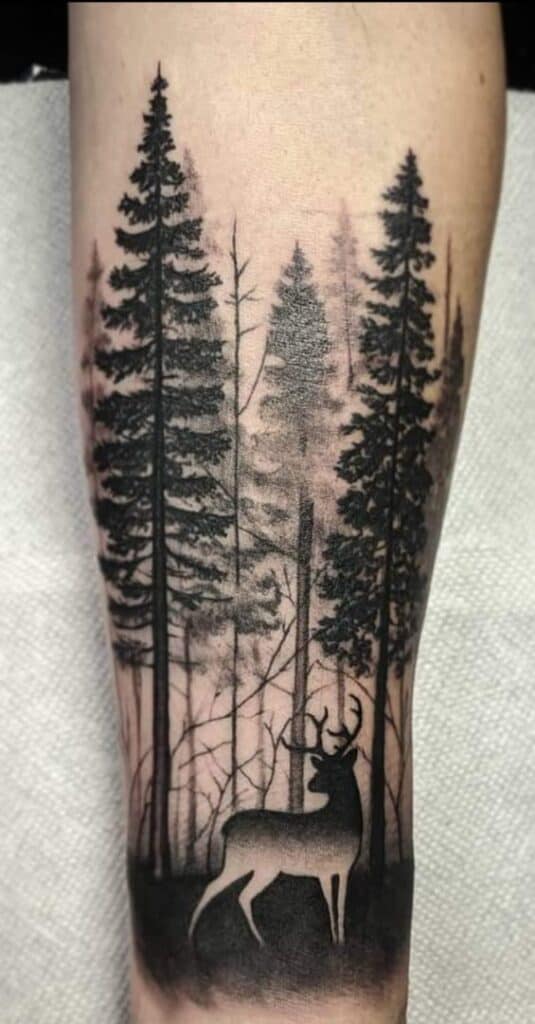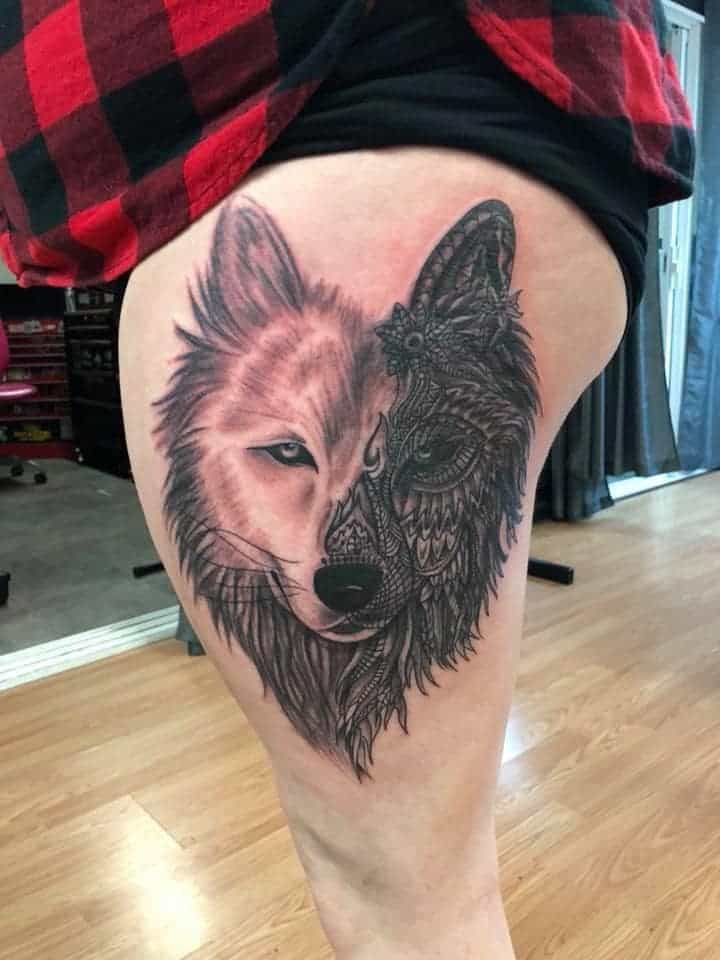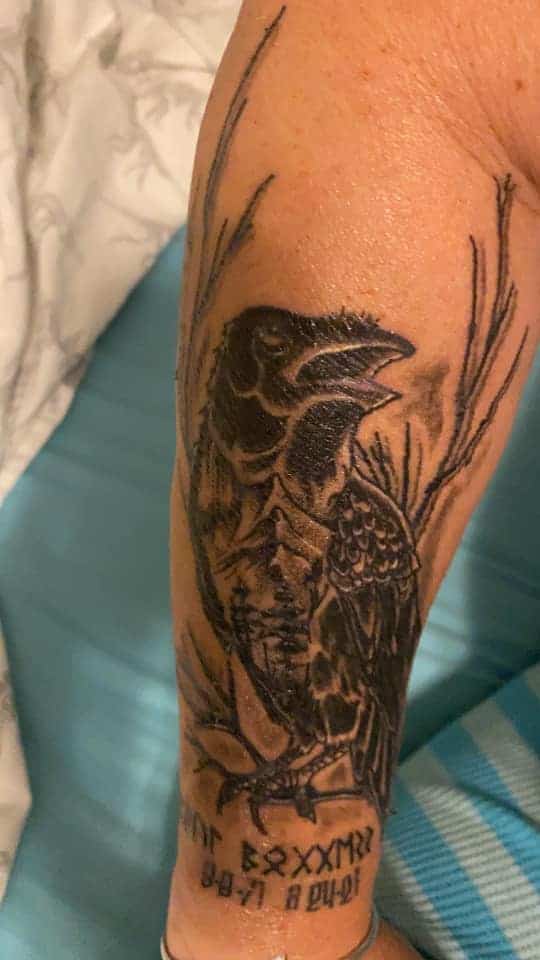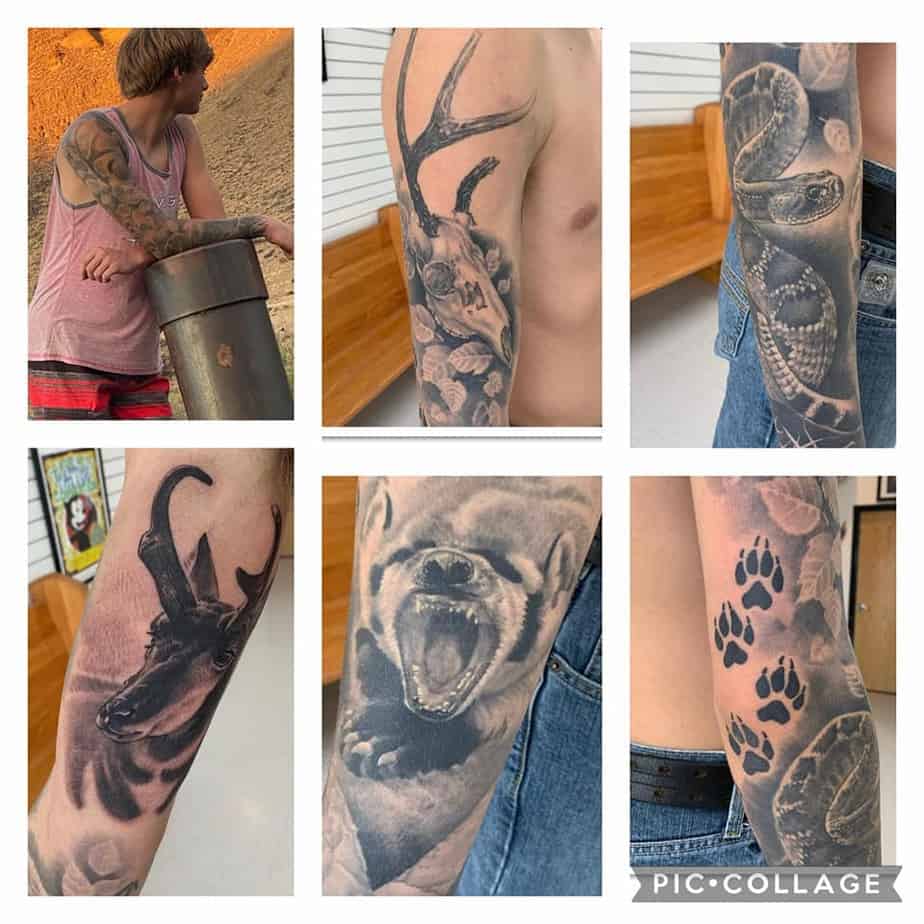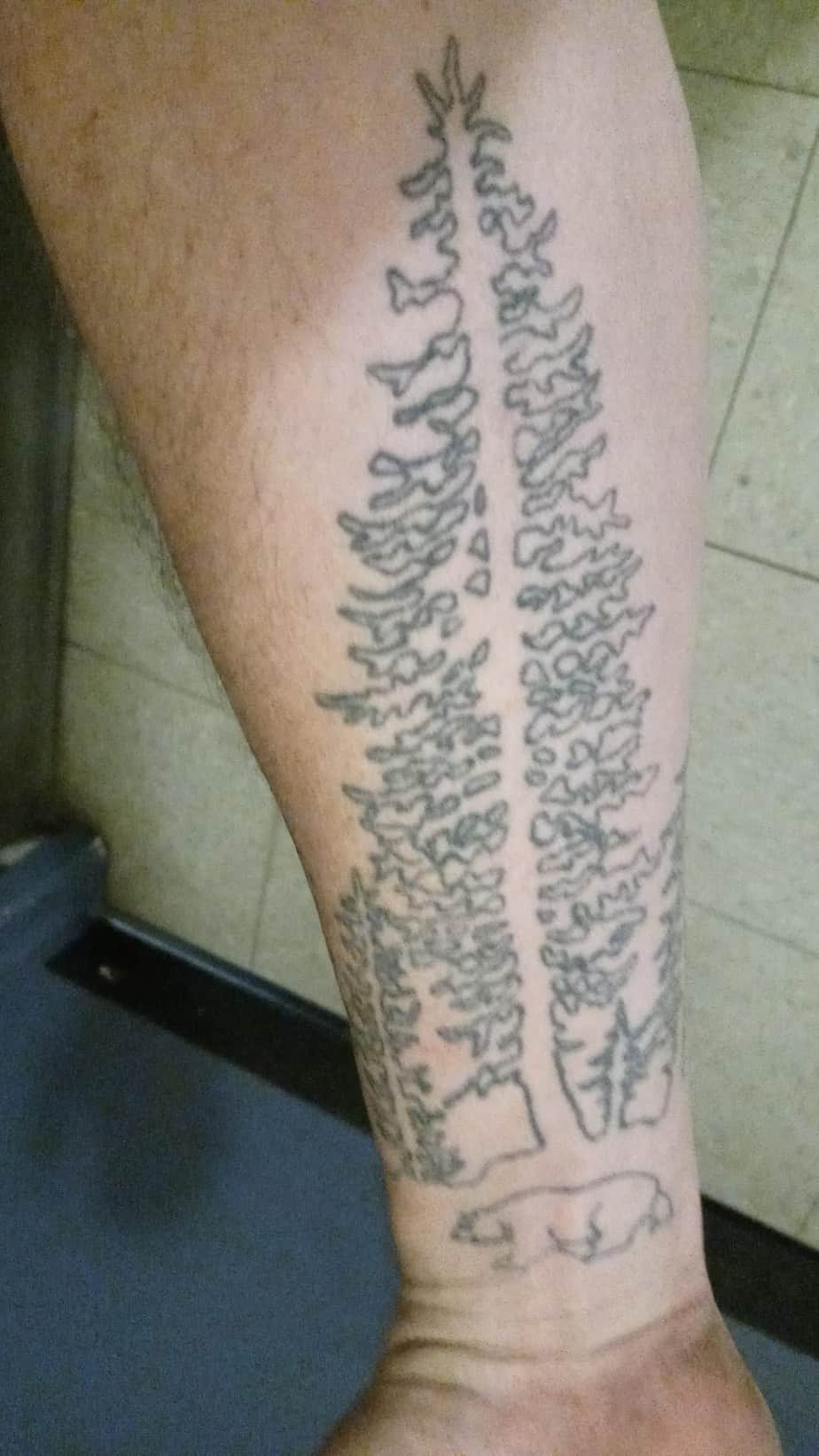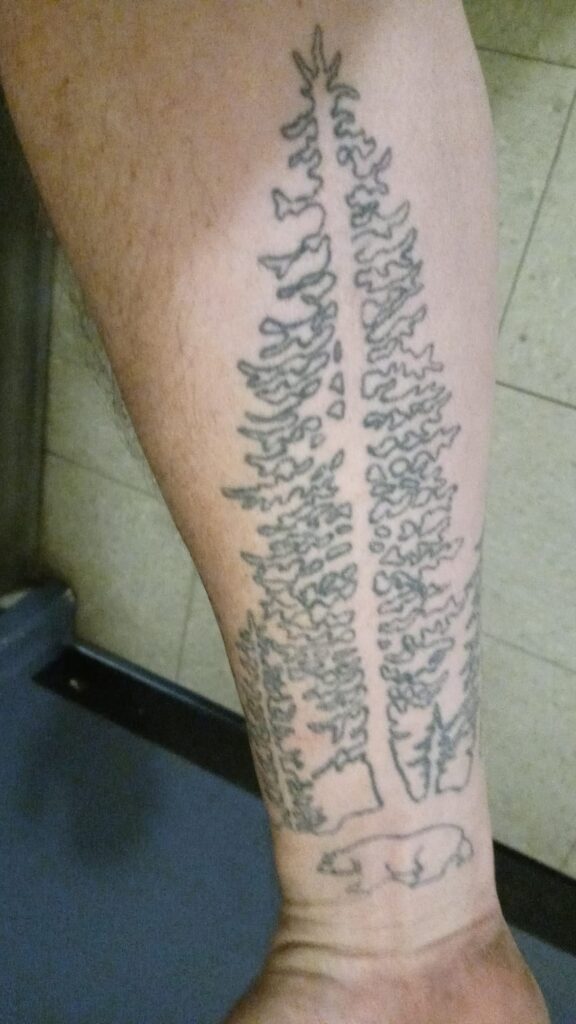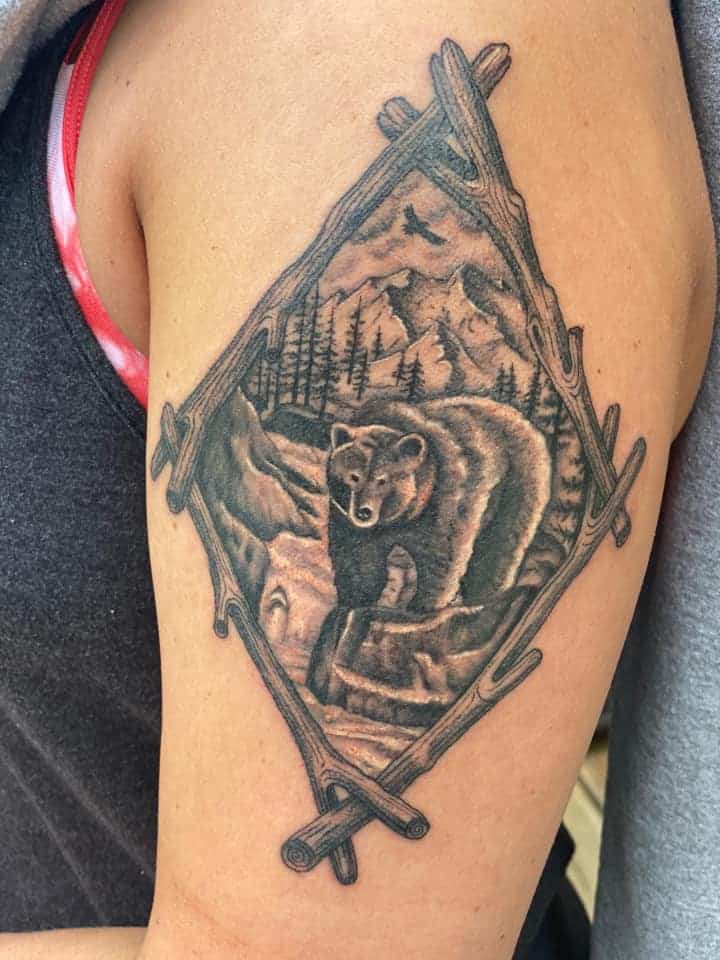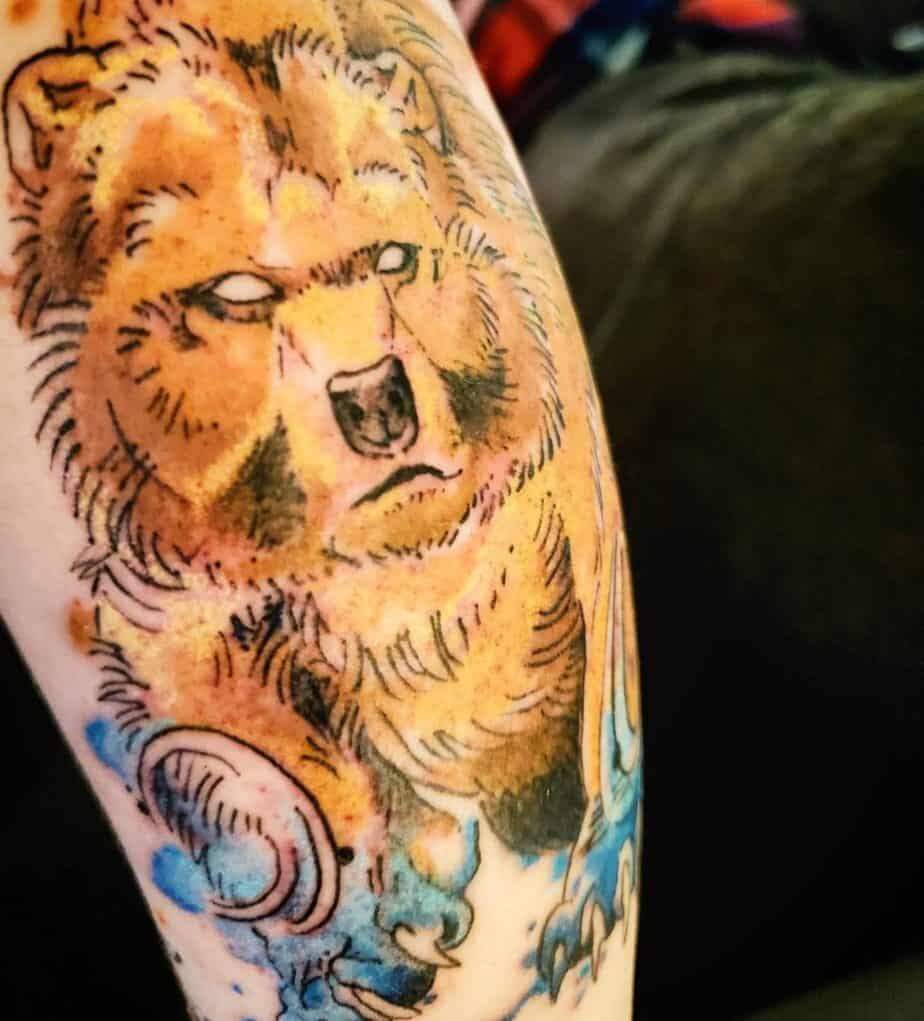 Have an awesome camping or nature tatttoo and want to share your idea/artist?
I would love to add your picture and info (if you'd like to share) to this idea bank!
Latest posts by Stacy Bressler
(see all)