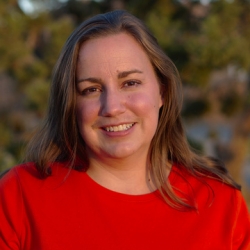 Latest posts by Christine Lindstrom
(see all)
Planning a roadschooling adventure in the United States is exciting, but at times overwhelming. When it comes to fun and educational destinations, the possibilities seem endless. You can't do it all, and you definitely shouldn't try. It's not about collecting as many different experiences as possible. It's about designing the right experiences to learn together as a family without exhausting your limited time, energy, and budget. But how do you even get started with that?
The first step is to accept that you won't do this perfectly. Sometimes you will plan your route around a destination that turns out to be a total dud. Other times you'll drive right by something amazing without even knowing it was there. It happens to all of us.
Next, get some advice from those of us who have been doing this for a while. While there are still a whole lot of places we've yet to see, we have over four years of experience traveling and roadschooling. Now we're sharing our favorite roadschooling destinations from around the country. Some are obvious favorites and others are hidden gems that you won't want to just drive by.
How to Use This Guide
This is one of 6 guides, each sharing our top 5 roadschooling destinations for a different region of the United States. Don't miss these other regions:
Top 5 Roadschooling Destinations on the West Coast
Top 5 Roadschooling Destinations in the Southwest
Top 5 Roadschooling Destinations in the Midwest – Coming Soon!
Top 5 Roadschooling Destinations in the Southeast – Coming Soon!
Top 5 Roadschooling Destinations in the Northeast & New England – Coming Soon!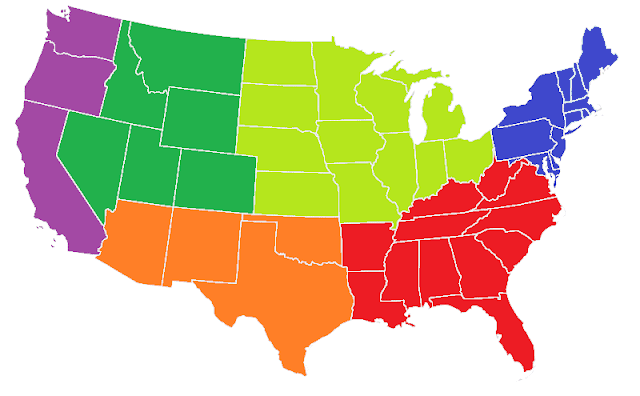 I will only recommend places that we've visited with our kids. We haven't been everywhere (yet!) so if your favorite place didn't make the list, it might be because we haven't discovered it yet. Be sure to share your favorites in the comments so we – and others – can find it too!
This guide will let you know why we love each place and our top tips to help your family have an amazing experience. You'll also find information about where to stay and any parking or transportation issues that might affect RVers. And since we're roadschooling on a budget, I'll let you know how much it costs and if we found any ways to save some money while we were there.
Like all Top 5 lists, this list is subjective. There's still a lot in this region that we haven't seen and done, but hopefully sharing our favorite places in the Rocky Mountain region will help your family discover some new destinations that are both fun and educational!
1. Yellowstone National Park
What You'll Learn
The unique geothermal features of Yellowstone make it an ideal place to learn about Earth science. From geysers to prismatic pools to mud-pots and more, there is something incredible to discover around every bend in the road in Yellowstone. You are also guaranteed to encounter wildlife at some point during your visit. You can't miss the elk and bison that roam the park, and you'll probably see some bighorn sheep or bears as you explore, too!
The Junior Ranger materials are excellent. There are different booklets available for different age groups, starting as young as 4 years old. Be aware, though, that this is one of the few parks in the country that charges a nominal fee of $3 to get these booklets. The ranger said that the fee is to discourage people from taking booklets but discarding them without completing them.
Parking or Transportation Notes
This park is huge and has multiple entrance stations and many miles of roads to explore. Most roads can be navigated with RVs and those that cannot are clearly marked. This park is often very crowded, so parking with an RV can be a challenge. Explore the park in a smaller vehicle if possible, to avoid spending a lot of time searching for parking or missing major attractions altogether due to lack of parking for large vehicles. Many park roads are closed during the winter season. Current road status, including construction zones, can be viewed in real time on the Yellowstone National Park website.
Discounts to Look for
The 7-day entrance fee for Yellowstone National Park is $35. Note that reaching the southern entrance of Yellowstone requires passing through Grand Teton National Park, which charges a separate entrance fee of $35. Both parks are included in the America the Beautiful annual passes, which are well worth the investment when visiting this area. You might find you want to stay longer than a week! You can also choose to visit on one of the National Park Service's fee-free days, but you definitely need more than one day to make the most of Yellowstone!
Where to Stay
There are lots of campgrounds and also free boondocking locations available surrounding Yellowstone National Park on all sides. There are plenty of camping options within the park itself, but be sure to make reservations well in advance. Before choosing a campground, look at the park map and find the locations of the attractions you plan to visit most. This allows you to be strategic about where you stay. We were excited about a beautiful boondocking spot near the North Entrance until we realized that most of what we wanted to see was a very long drive from this entrance. There's a reason West Yellowstone, near the West Entrance is so popular. We chose to boondock in a national forest area just across the border into Idaho, not far from West Yellowstone. It worked out really well for us.
Top Tips
Give yourself time! There is a ton to see and do in this park, and if your kids want to stop and watch the paint pots bubble for a half hour (which ours did), you won't want to be rushed. Driving, parking, and walking add a lot of time, and all it takes is a bison out for a stroll on the road to back up traffic for miles and add hours to your drive time. Related tip – keep plenty of snacks in the car in case said bison takes his walk as you're on your way to get dinner. You don't want to take any chances with bison – or hangry toddlers.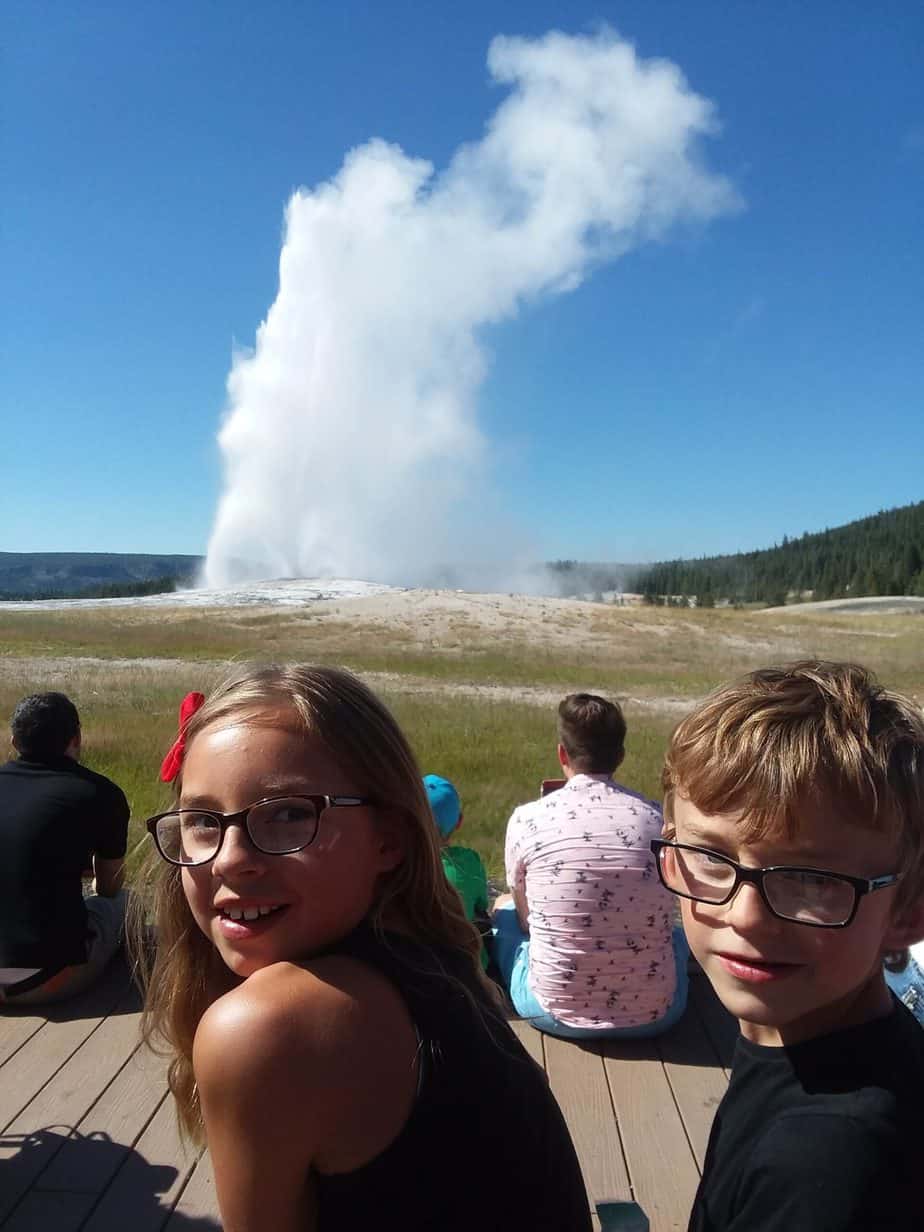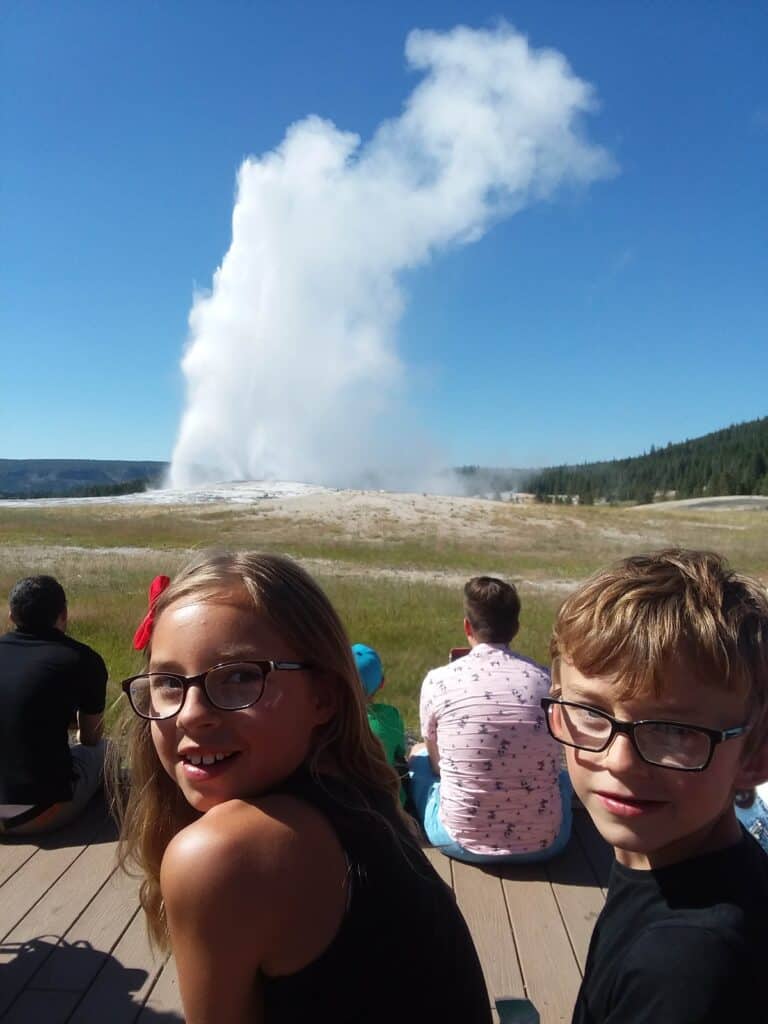 2. Glacier National Park
What You'll Learn
Why are glacial lakes such a stunning aqua color? What does a glacier look like? How did this beautiful area form, and how is its future being affected by the changing climate? We learned the answers to all these questions as we explored and completed the excellent junior ranger materials at Glacier National Park. The awe-inspiring, job-dropping views also inspire plenty of creative expression. The combination of the northern latitude and the high altitude creates a different climate zone than most others we've visited, which is home to different plant and animal life. There's a lot to learn at Glacier!
Parking or Transportation Notes
Sections of the Going-to-the-Sun Road, the main scenic drive through the park, are off-limits to large vehicles. When you're there, you'll understand why. Even the park's shuttle system switches from buses to small vans for that stretch of road. Because of the narrow, winding nature of these roads, this park does not allow lines to back up for parking at attraction areas. If the parking lot is full, it is closed. We drove ourselves from one end of Going-to-the-Sun Road to the other, but we were disappointed by how often we were not able to stop and park at visitor centers and major attractions.
We went back and used the shuttle. The added advantage was that we could all enjoy the spectacular views (this is not a place for the driver to take his eyes off the road!). We also used the shuttle to go for hikes, so we could start and end at different places, and hike popular trails without worrying about parking limitations. Just be sure you know the shuttle schedule and don't miss the last one of the day!
Discounts to Look for
A 7-day entry pass for this park is $35, or free for America the Beautiful annual pass holders. You can also choose to take advantage of one of the National Park Service's fee-free days, but be prepared for larger crowds on these days. You will definitely want to explore this park for more than one day!
Where to Stay
RV camping in the park is limited. There are no hookups and strict rules about generators. There are many RV parks in the area, as well as many opportunities to boondock on public lands. We chose to boondock in the North Fork Road dispersed camping area of the Flathead National Forest. It gave us easy access to the West Entrance near West Glacier, as well as the nearby town of Columbia Falls for groceries and supplies. It's worth noting that we had a decent cell signal from here, but got no reception throughout most of the park.
Top Tips
Allow yourself multiple days to explore this amazing park. Don't miss the Avalanche Lake hike, and plan plenty of time to enjoy this beautiful destination when you get there. We got a late start that day and wished we could have lingered longer and let the kids splash in the water a little more. As it was, it took some trail running on the way back and we barely made it for the last shuttle. Another kid-friendly trail was the Hidden Lake Nature Trail from the Logan Pass Visitor Center. We saw tons of bighorn sheep and other wildlife, but the highlight was the mountain goats. Mountain goat families (with babies!) wandered remarkably close to the trail and the kids still talk about these memories more than a year later.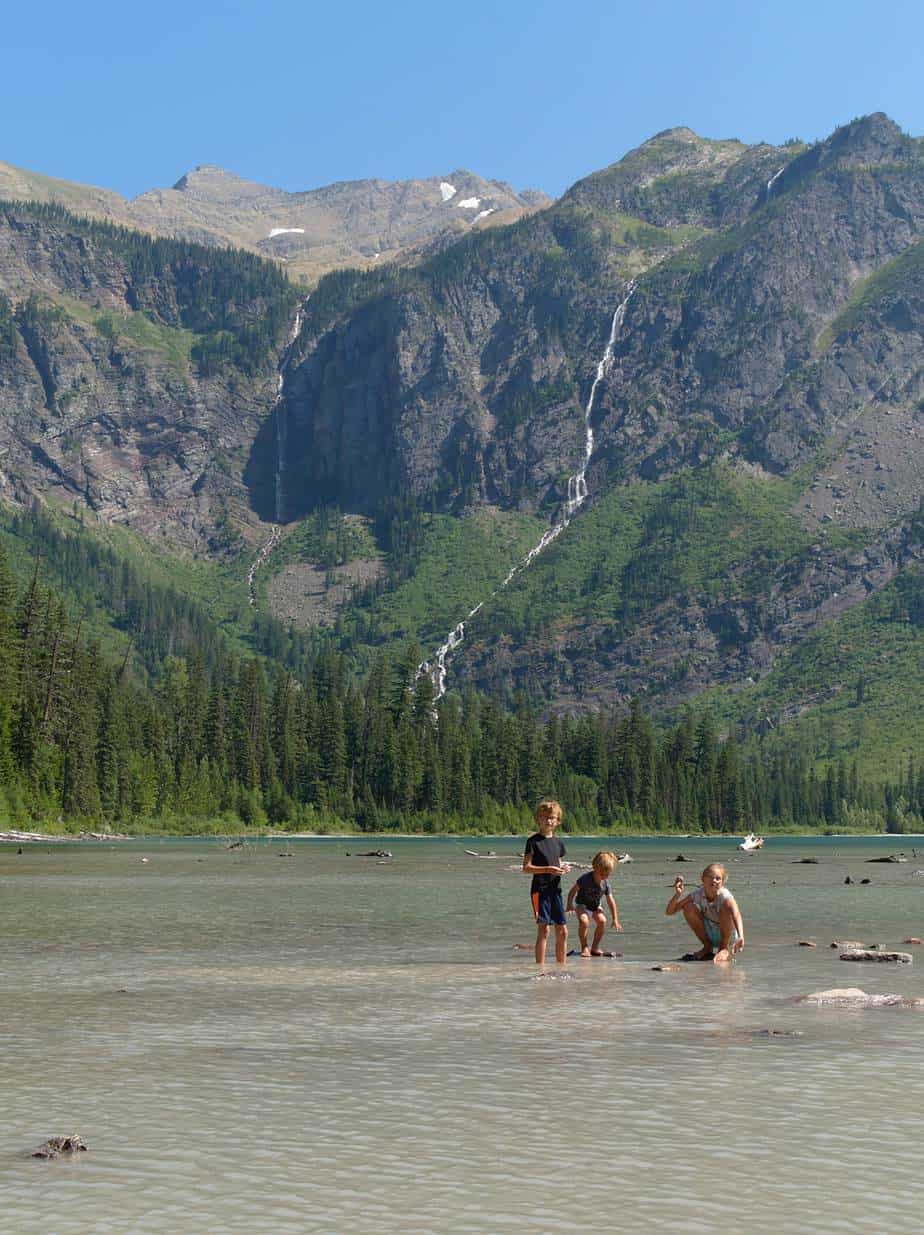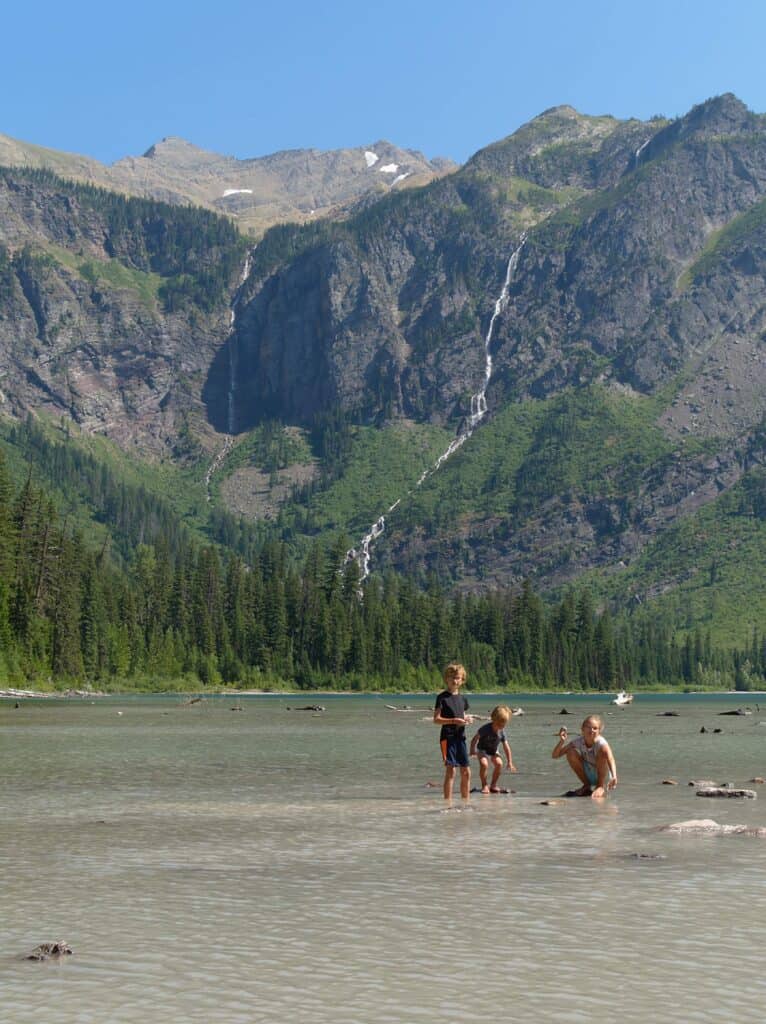 3. Dinosaur National Monument
What You'll Learn
Have you ever wondered what it looks like when archeologists first discover a large area filled with dinosaur bones? Dinosaur National Monument is the place to find out! Along the Utah-Colorado border, there was a huge dig, and they decided not to excavate all the bones out of it, but rather built a shelter around it to preserve it as it was. See and touch some of the bones, and learn more about archeology, dinosaurs, and paleontology. There are also petroglyphs throughout the park, so there are chances to learn about several historical periods in the same area. Use the Junior Ranger materials and attend some ranger presentations to make the most of your visit!
Parking or Transportation Notes
Note that the dinosaur bones exhibit hall is on the Utah side of the park, and the road from the Colorado side of the park does not connect to the Utah side. Navigate to the Quarry Visitor Center or you could end up very far away from the exhibit. Visiting the exhibit hall requires a ranger guide. During the summer season, you'll take a shuttle from the visitor center to the site. In the off-season, rangers lead caravans of private cars to the area at specific times.
Discounts to Look for
The 7-day entry fee for Dinosaur National Monument is $25 per vehicle. Entry is free for America the Beautiful annual passholders. You can also plan to visit on one of the fee-free days, but be prepared for larger crowds on these days. Crowd size may increase the wait-time for a shuttle to the exhibit hall.
Where to Stay
There are no-hookup campgrounds near the Quarry Visitor Center, but we chose to stay at an RV park in nearby Jensen, UT. The Outlaw Trail RV Park had simple amenities but fair rates and the staff was very friendly and helpful. There are many more options available in Vernal, though this is a little further away from the park.
Top Tips
Talk to the rangers, and use the Junior Ranger book as a guide to exploring this park. In addition to the dinosaur bones exhibit hall, we also enjoyed discovering the petroglyphs, and took a beautiful hike past an old cabin into a box canyon.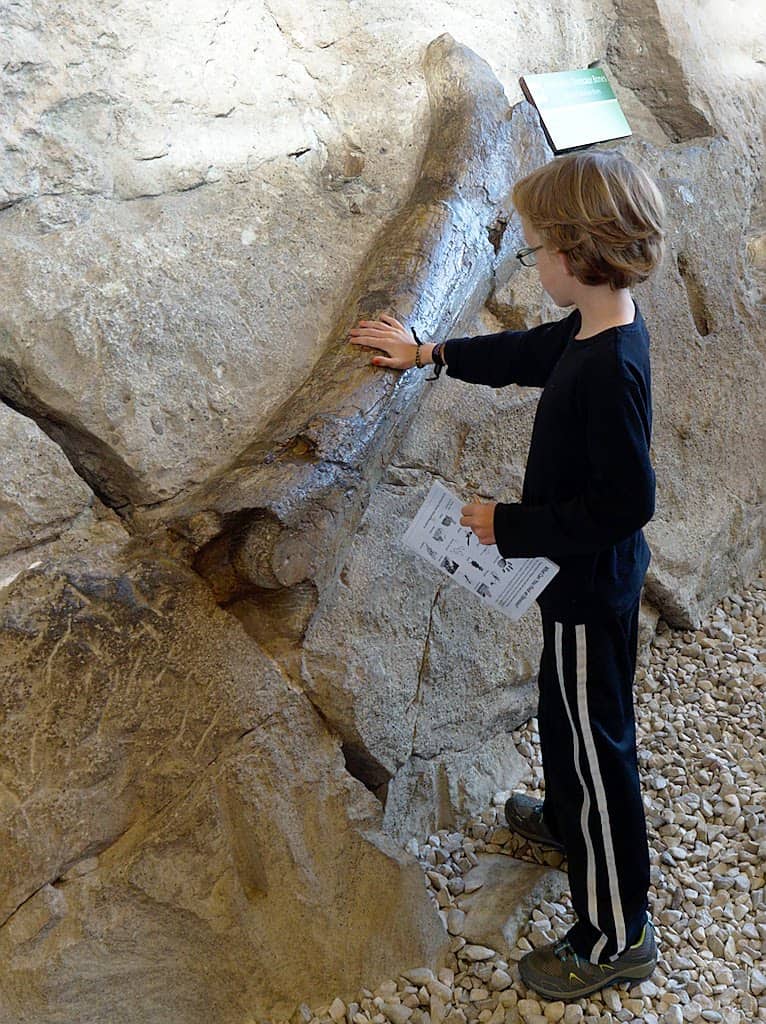 4. Guernsey Wagon Ruts
What You'll Learn
Bring the Oregon Trail to life by standing in the incredible Guernsey Wagon Ruts, created by thousands of wagons crossing a soft sandstone ridge at the same point. While I had pictured ruts worn a few inches into the ground, like inverted railroad tracks, the ruts are actually up to 5 feet deep in some places. There are no barriers or fences at this site — visitors are free to walk, touch, and climb in the footsteps of the pioneers. Combine this with other sites along the Oregon National Historic Trail for a fun and fascinating history lesson about the pioneers and the period of Westward Expansion.
Parking or Transportation Notes
This site is rarely crowded and has ample parking for RVs. We were there with our trailer in tow without any problems.
Discounts to Look for
This site is free! No need to look for discounts!
Where to Stay
We didn't stay in the area, but stopped to visit on our way west from Scottsbluff, Nebraska (about an hour away). Guernsey State Park is nearby and has campsites and a museum, but we have no personal experience of that park.
Top Tips
There is no visitor center or rangers on duty at this site, but there are plenty of helpful interpretive signs. You can also download Interpretive Guides to the Oregon Trail (available for each state or region) for more insights. Explore the ruts by taking the short loop walk, which begins and ends at the parking lot. If you have time, stop and visit the nearby Fort Laramie National Historic Site for even more fun and learning!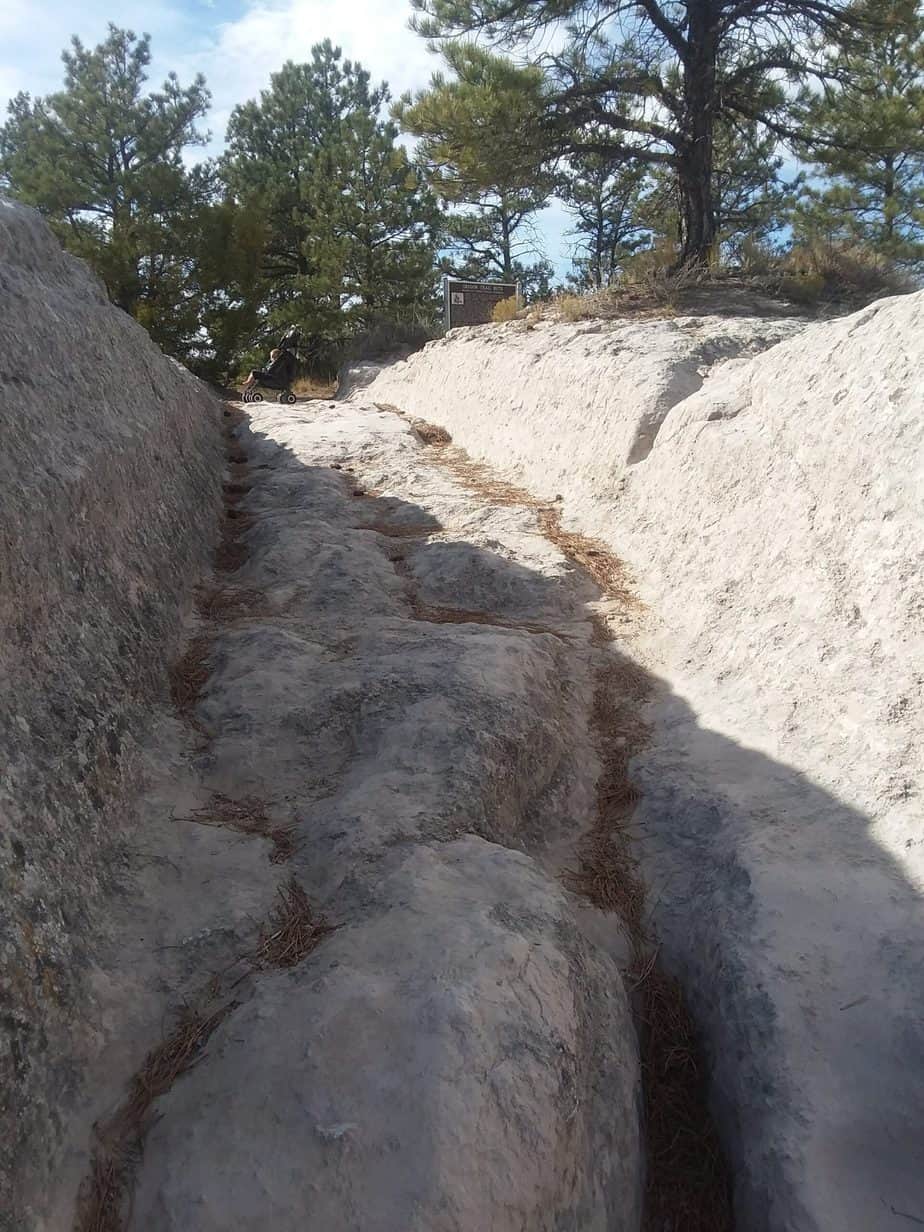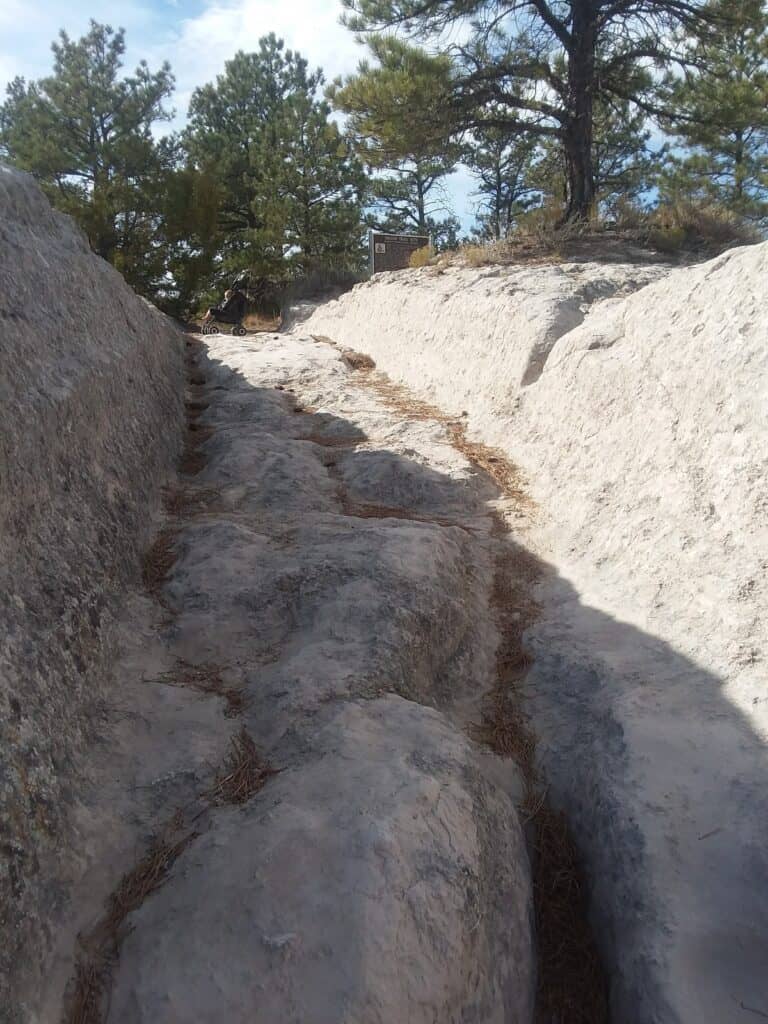 5. Red Fleet Dinosaur Trackway
What You'll Learn
Walk in the footprints of dinosaurs! Literally! Learn about how fossils form and why these hundreds of dinosaur footprints are still visible today. The Red Fleet Dinosaur Trackway is part of Red Fleet State Park in Utah. This region is known as "Dinoland" because of the multitude of archeological dinosaur discoveries, so watch for the signs along the road that mark many of these sites. Interpretive signs help explain more about the Dinosaur Trackway, but prior learning about dinosaurs and fossils will help your family make the most of this experience.
Parking or Transportation Notes
The parking lot for the trailhead is very small and located along the side of a narrow road. Do not attempt to park here with an RV. We unhitched the trailer in the main parking lot for the state park, then drove back to the trailhead to hike the trail.
We arrived from the north, taking the Flaming Gorge Scenic Byway (US-191). This beautiful route comes with some steep grades, so if you're not comfortable driving those with your rig, plan to approach from the south (via Vernal). We drove it towing our 29-foot travel trailer and there are no prohibitions. Just be sure you have plenty of gas, take your time, use engine braking when possible, and stop regularly at scenic overlooks to enjoy the view and let your brakes cool.
Discounts to Look for
There is a $10 day-use fee, which can be paid in person at the park or online ahead of time. An annual pass for Utah state parks is available, but the fee for out-of-state residents is steep: $150. Unless you plan to spend several weeks visiting Utah state parks, it is better to pay per day.
Where to Stay
The campground at Red Fleet State Park is beautiful and reasonably priced. If you have a kayak or a paddleboard, you can paddle from the campground to the Dinosaur Trackway and skip the hike. (Boat rentals are also available in season.) We chose not to stay there, but continued down the road to Jensen to be closer to Dinosaur National Monument .
Top Tips
Combine your visit to Red Fleet Dinosaur Trackway with a visit to Dinosaur National Monument. It takes less than an hour to drive between them and they combine really well when learning about fossils, dinosaurs, and archeology. If you time this trip to your kids' "mini paleontologist" phase, you'll be their hero forever!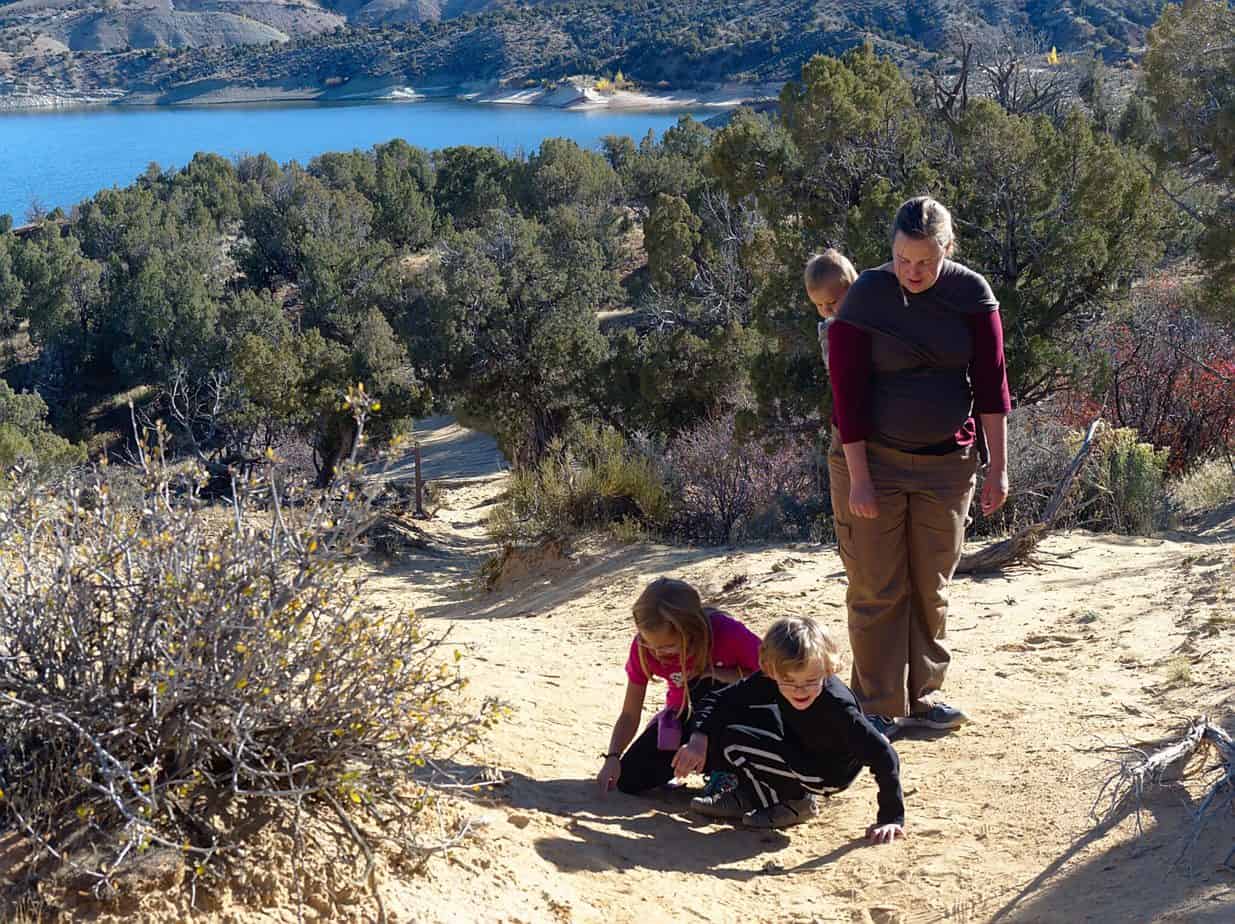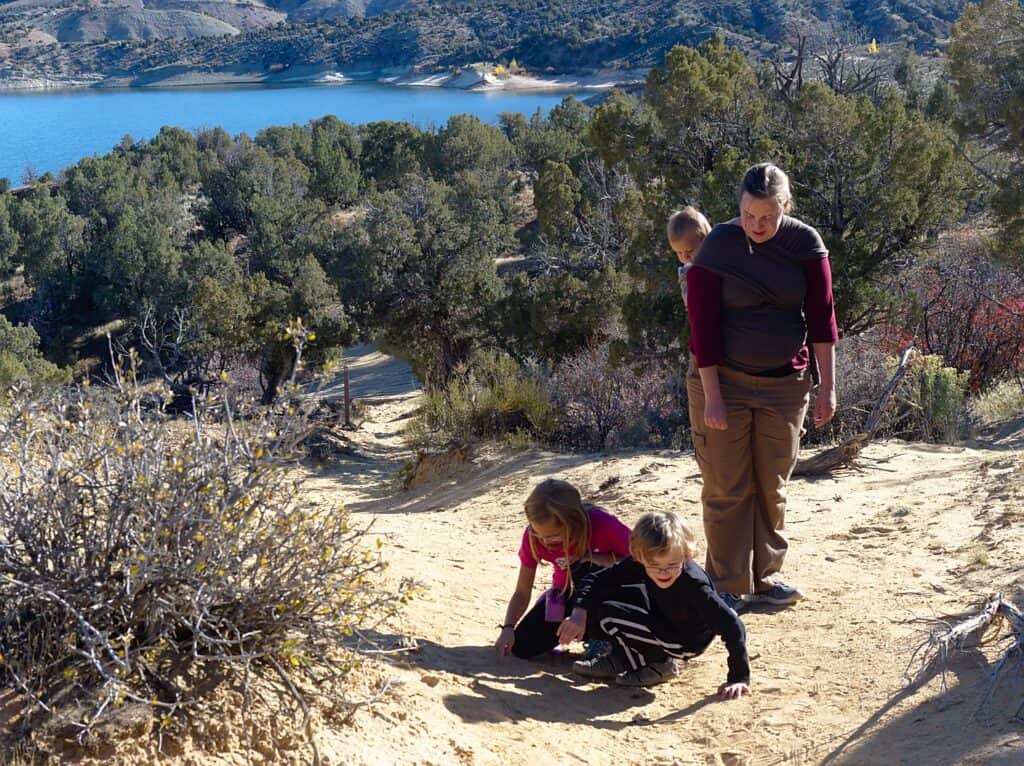 Honorable Mention
Grand Teton National Park
Grand Teton is one of my favorite national parks. It is breathtakingly beautiful and has some amazing hiking trails. So why isn't it in my top 5? There isn't as much for kids to do in Grand Teton as in other parks, especially neighboring Yellowstone. As our kids get bigger, we will be able to take advantage of the more advanced hiking trails and backpacking routes, but for now we're still somewhat limited in what we can do there. The Junior Ranger materials were great, and some of the visitor centers had good museums. It is definitely worth visiting, especially if you're already visiting Yellowstone.

We loved our boondocking spot just outside the park boundaries in the Bridger-Teton National Forest. Look for the Lower Teton View and Toppings Lake dispersed camping areas, just across from the turnoff for Cunningham Cabin.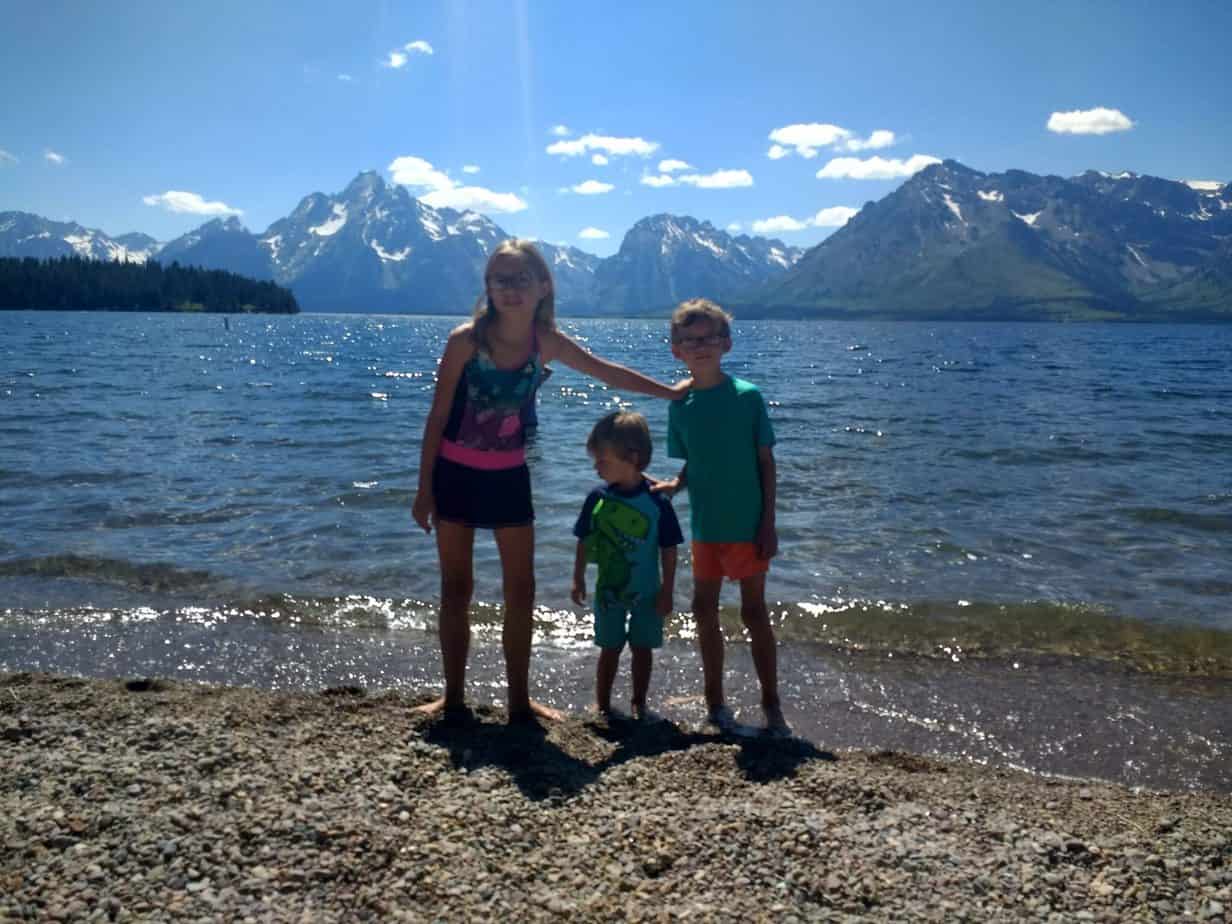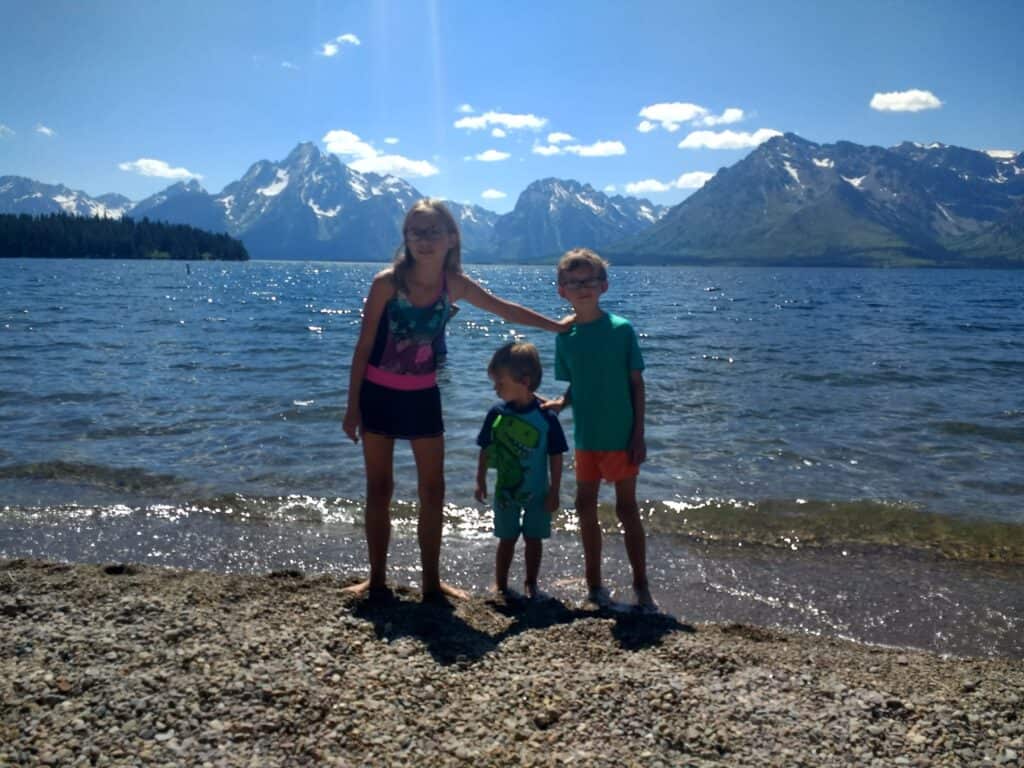 Devils Tower National Monument
Devils Tower is a unique and striking landform that rises suddenly out of the landscape in northeastern Wyoming. Take some time to walk the trail around the base. It may seem like there isn't much to do, but for imaginative kids there are plenty of rocks to climb on and hollowed logs to explore. The history of the area is really interesting, since the butte has inspired many stories and legends among the different people groups who have called this area home. Devils Tower is an easy distance from the Black Hills region of South Dakota. We stayed at a campground in Gillette, but going that far made for a very long day. If we go back, we'll probably stay at the Devils Tower KOA, which is much closer. You'll also want to make sure you have plenty of gas. (Don't ask.)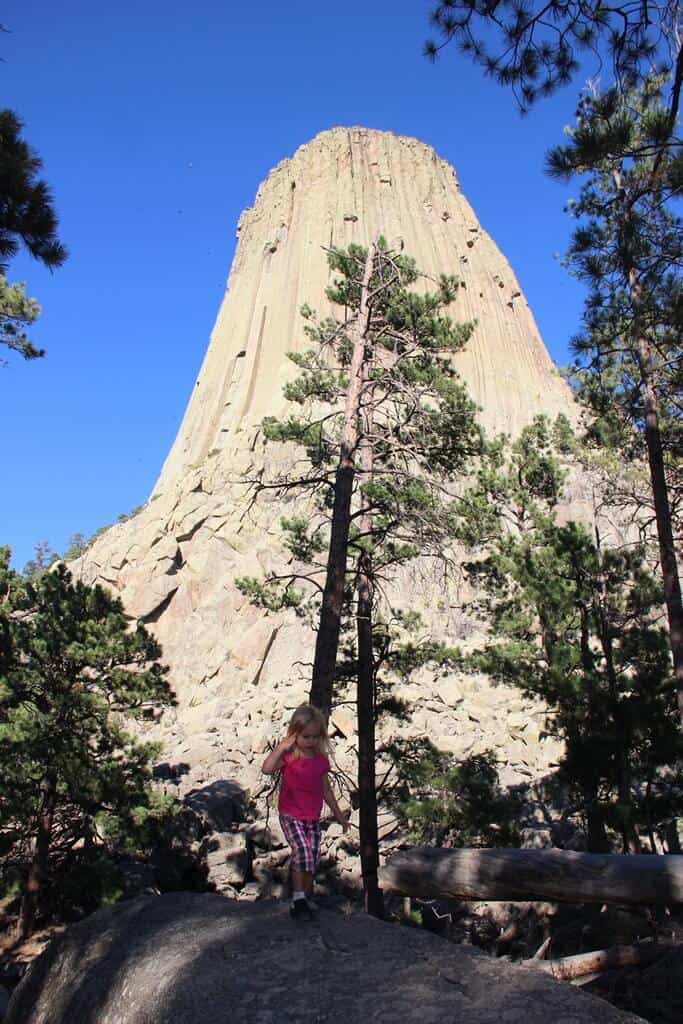 Where to Next?
Due to a combination of covid-19 and a family emergency, our plans to visit the "Big 5" national parks in Utah, continuing up through Idaho toward Canada last year were canceled. We are hoping to return to the Rocky Mountain region soon! We also want to see a lot more of Colorado than we have so far. We'd love to hear your best tips!