If you are looking for a fun idea for the nature loving mother or grandmother in your life, then check out my set of nature based Mother's Day craft printables!
These are all super easy and can be as simple or detailed as the kiddo likes – I included a super light design in the back so that it's easy to follow the pattern!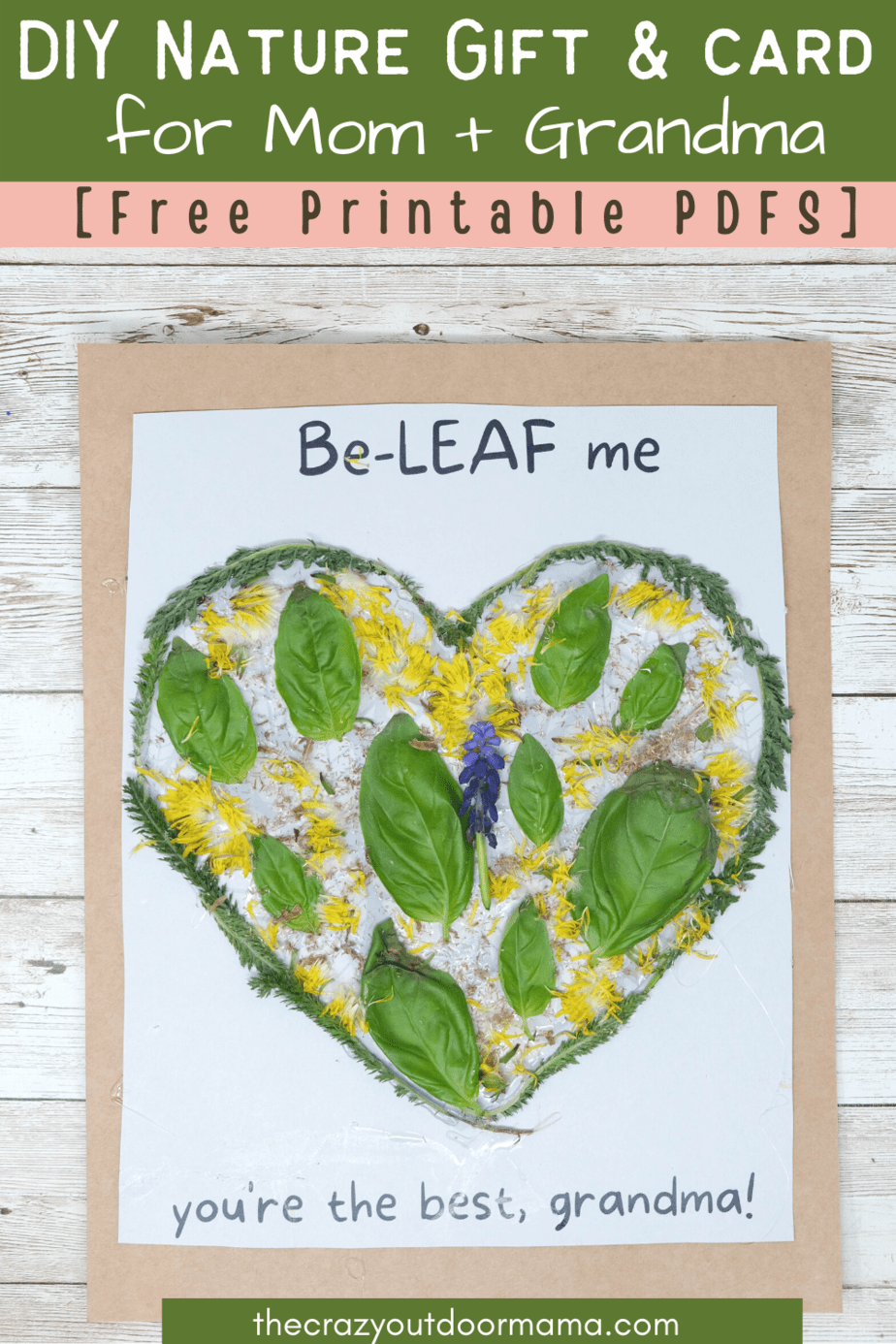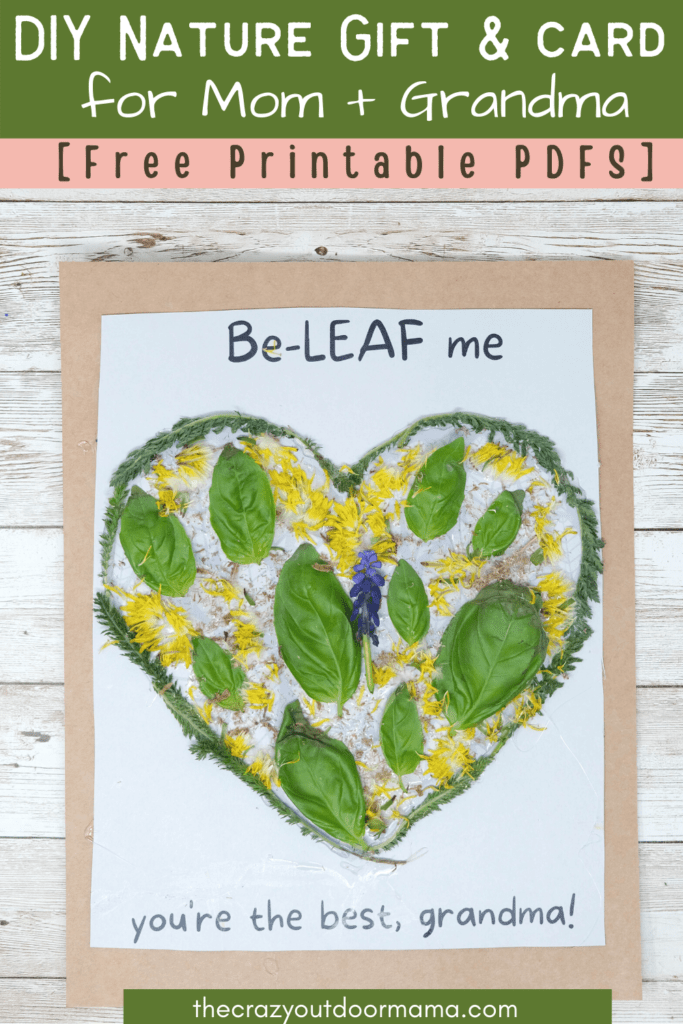 Fun ideas for a Mother's Day Card from the kids (made with nature items!)
If you're somewhere that tends to be bare during spring (here in Wyoming, there's not a ton of plant life out!) here are a couple of things you can sub for real leaves
Houseplant leaves
Plant stamps
Cut out leaves
I also made sure to include variations for grandmas!
Pretty Printable Mother's Day Nature DIY from the Kids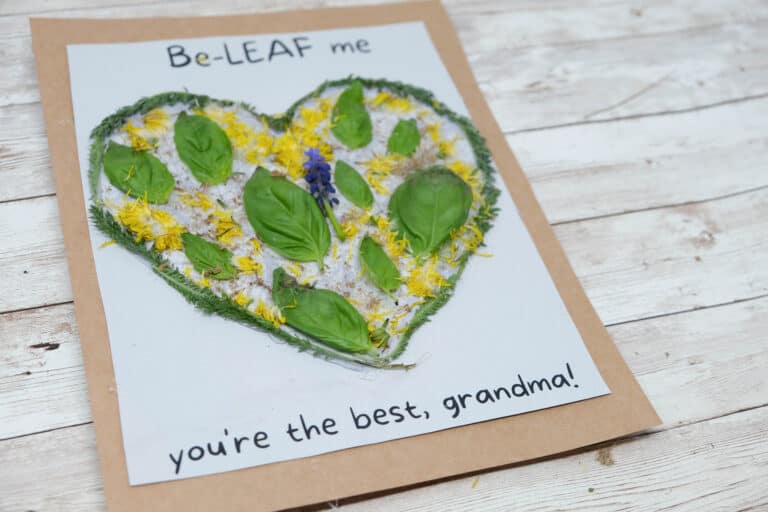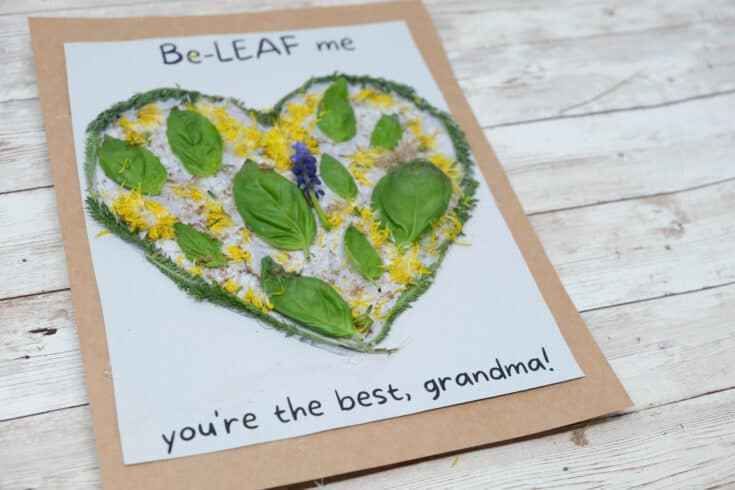 Make a beautiful, nature inspired Mother's Day card or gift for mom on her birthday! This is a fun way to get creative in nature with the kids using one of my free templates and some local nature foliage!
Materials
1 free template printed out
1 paper for border/background
Assortment of leaves and flowers
Glue
Instructions
Print out one of my free Mother's Day/Grandparents Day cards here.
Gather all your materials (we just looked in my front yard) and bring them in. Depending on the age, trim as neccessary. For older kids, it's fun leaving them too long/hard to use as it makes them creative and make their own choices about how to trim!
Color in, then mount the printable to your blank background paper - We colored in the foliage the same color as the background color, but feel free to do what ya like! I suggest mounting it BEFORE gluing because it's just risk of stuff falling off!
Glue the nature items into the heart shape
Gift it to the mama or grandma in your life!
These can cute nature DIYs can double as gifts for grandma or mom's birthday!
Yup, I've used them for this too! It's so easy (and fun for the kids!) to tell them to just fill in the heart with things they find! It's super cool to see everyone's personality come out through how they choose to fill in their picture (in a pattern, barely there, layered and crazy etc)
It was actually super hard to not use glitter or pink of some kind for this one – I would definitely add some pops of color if you like though!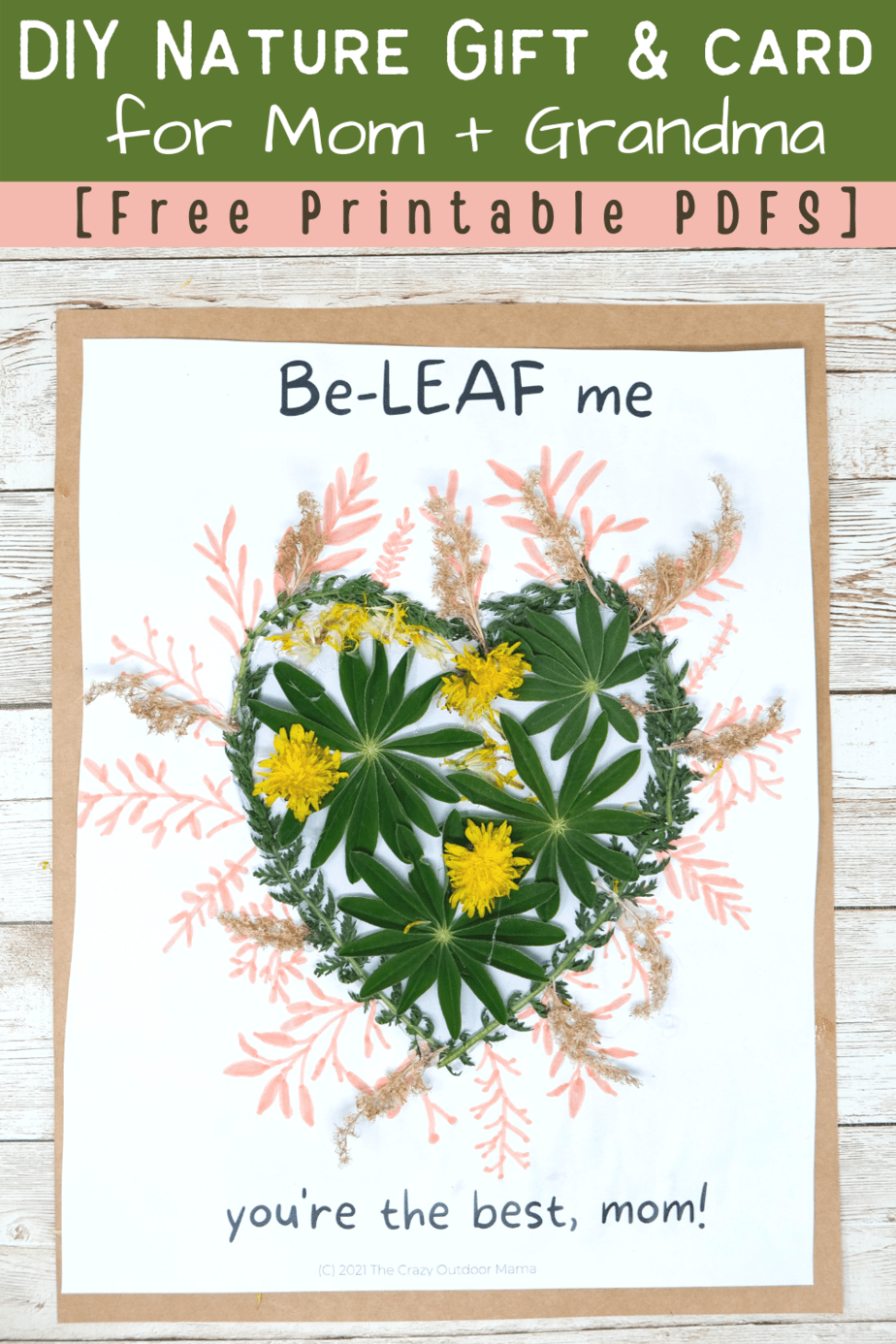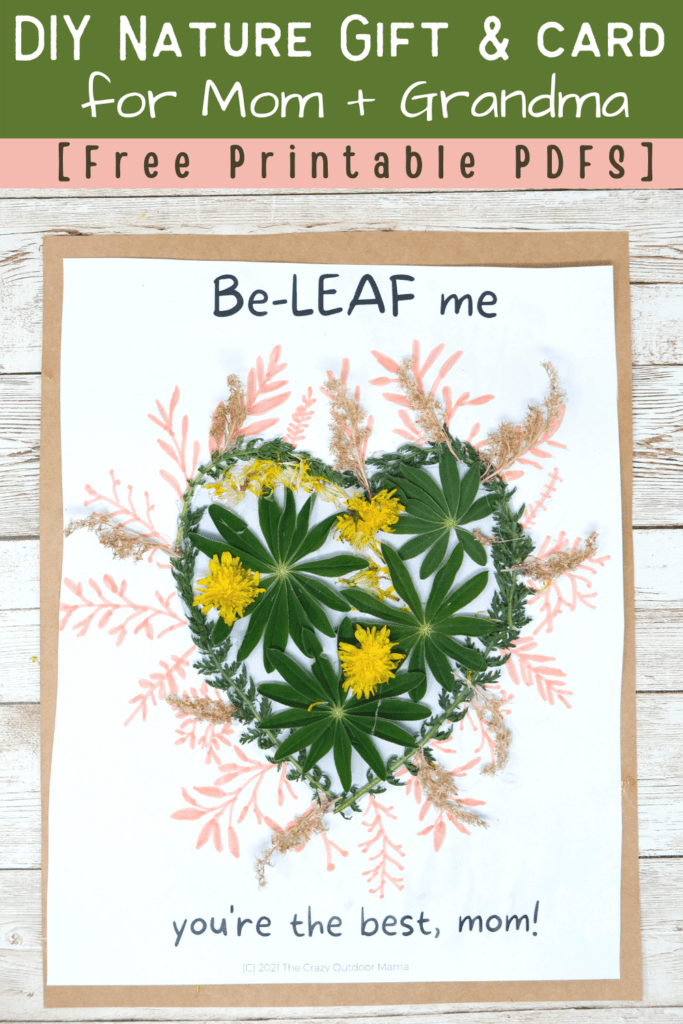 Download your templates and get crafting for the mom in your life!
The set includes both of the Mother's Day Nature Craft templates in the pictures as well as card size versions of them should that work better for you!
As always, please keep these for personal use and do not resell them.
Craft that pretty nature Mothers Day card and download your templates!
Latest posts by Stacy Bressler
(see all)