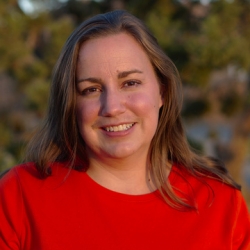 Latest posts by Christine Lindstrom
(see all)
When it comes to roadschooling, the United States is truly the Land of Opportunity. There are so many opportunities, in fact, that planning your roadschooling adventures can be downright overwhelming. There is more to see, do, experience, and learn than any family could ever do in a lifetime. But how do you narrow it down?
You can't do it all, so please don't try. Roadschooling is not a race to see how many experiences you can cram in, it's about collecting the right learning experiences to match your family's needs and priorities. If you overdo it, you'll end up exhausted, burned out, and broke. Pace yourself and enjoy the journey!
Getting tips from other roadschooling families can help you fight the FOMO and make sure you find the best destinations across the country. We've been roadschooling from coast to coast for about 5 years, and we're hoping our experiences can help other families to plan their destinations. From world-famous sites to unexpected hidden gems, our regional roadschooling guides are here to help!
How to Use This Guide
This is one of 6 guides, each sharing our top 5 roadschooling destinations for a different region of the United States. Don't miss these other regions:
Top 5 Roadschooling Destinations on the West Coast
Top 5 Roadschooling Destinations in the Southwest
Top 5 Roadschooling Destinations in the Rockies
Top 5 Roadschooling Destinations in the Southeast – Coming Soon!
Top 5 Roadschooling Destinations in the Northeast & New England – Coming Soon!
Our roadschooling family has personally visited every place on these lists, so all the tips are based on personal experience. In our nearly 5 years on the road, we've seen and done a lot, but far from everything. If you know of great places that didn't make our list, it might be because we haven't discovered them yet! Share your favorite destinations in the comments so we can explore them too!
This guide will share what you can learn in each place, to help you plan your trips and curriculum together. We'll also share where we stayed and any important parking or transportation concerns that RVers should know about. Finally, look for our top tips to have an amazing experience without breaking the budget.
Like all Top 5 lists, this list is subjective. We found so many amazing fun and educational destinations in the Midwest region that it was really hard to narrow it down to our favorites. The Midwest sometimes has a reputation for being boring, but our experience was exactly the opposite. Check out these great roadschooling destinations!
1. Custer State Park, South Dakota
What You'll Learn
Explore the incredible landscape of the Black Hills in South Dakota. Custer State Park is expansive, and has the feel of an epic national park. There is abundant wildlife, and plenty of opportunities for swimming, hiking, and other outdoor activities. Scenic drives include prairie dog villages, buffalo herds, seemingly impossible tunnels, and fantastic views of nearby Mount Rushmore.
Parking or Transportation Notes
This park is best explored in a car or truck that is small enough to be allowed through tunnels but has enough ground clearance to take some of the unpaved roads. The smallest tunnel on the Needles Highway is 8' 9" wide and 9' 8" tall. The Iron Mountain Road requires vehicles less than 10' 9" in both height and width. Do not attempt to take an RV on either of these scenic drives.
Discounts to Look for
A weekly Park License costs $20 per vehicle. If you're planning to stay for more than a week, it is worth purchasing an annual pass for $36. Because it is a state park, there are no discounts available with the national park passes.
Where to Stay
We boondocked at the Sheps Canyon Primitive Campsites, about an hour south of the park near the town of Hot Springs. It was a beautiful free site right on a lake, but it was very crowded when we were there and not as peaceful as we had hoped. The biggest disadvantage was how far it was from Mount Rushmore. There are plenty of campgrounds in this area. On a previous visit, we stayed at the Black Hills KOA.
Top Tips
The three scenic drives: Needles Highway, Iron Mountain Road, and the Wildlife Loop were definitely highlights of our visit to Custer State Park. Plan plenty of time for wildlife-related traffic delays. The tunnels on the Needles Highway are tiny but the road is not one-way, so traffic backs up in taking turns through the tunnels as well. It's well worth the experience, but you don't want to be in a hurry!

Combine your visit to Custer State Park with a visit to Mount Rushmore. We found about a half day perfectly adequate to experience the monument.

While you're in the Black Hills, don't miss Wind Cave National Park, which is less than an hour south of Custer State Park. There is a lot to learn here too! Call ahead and check for the availability of cave tours.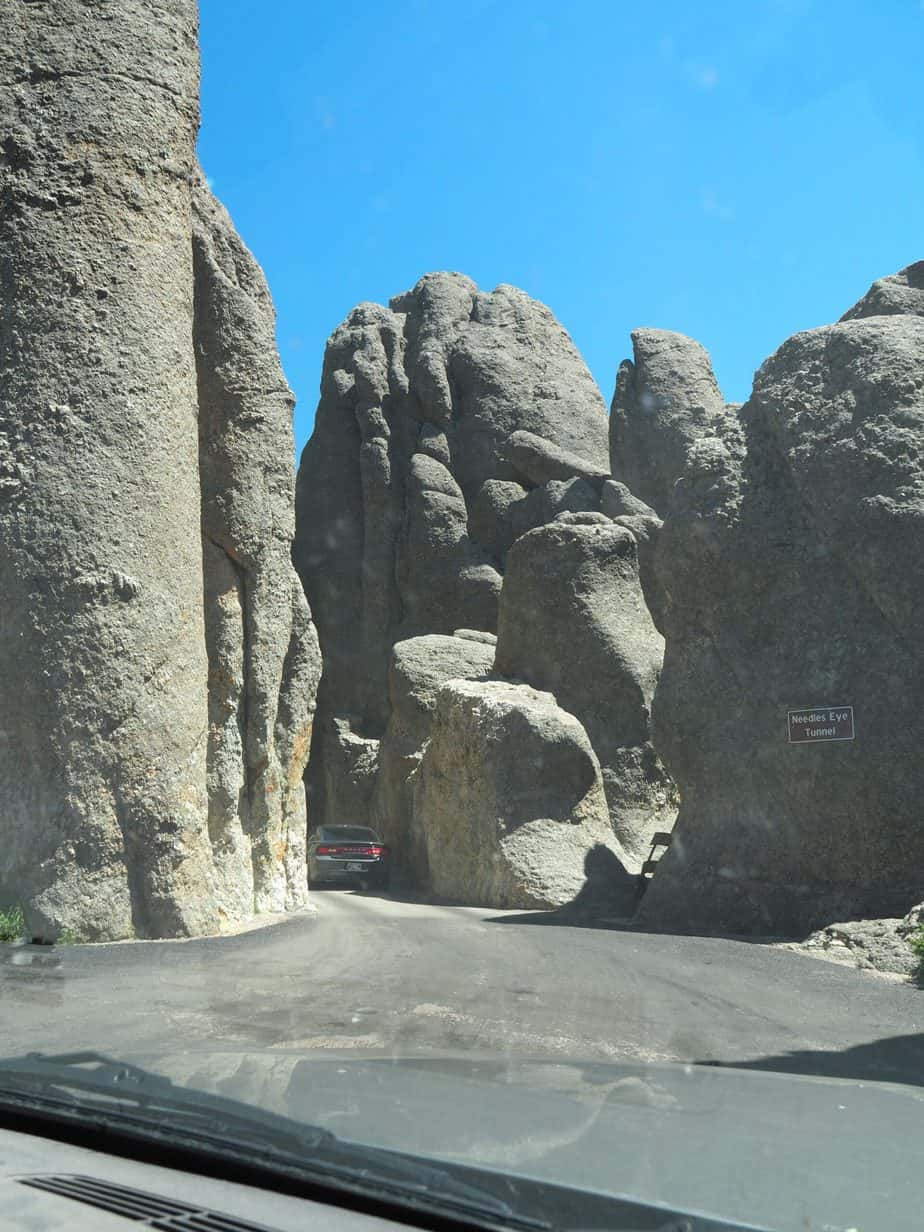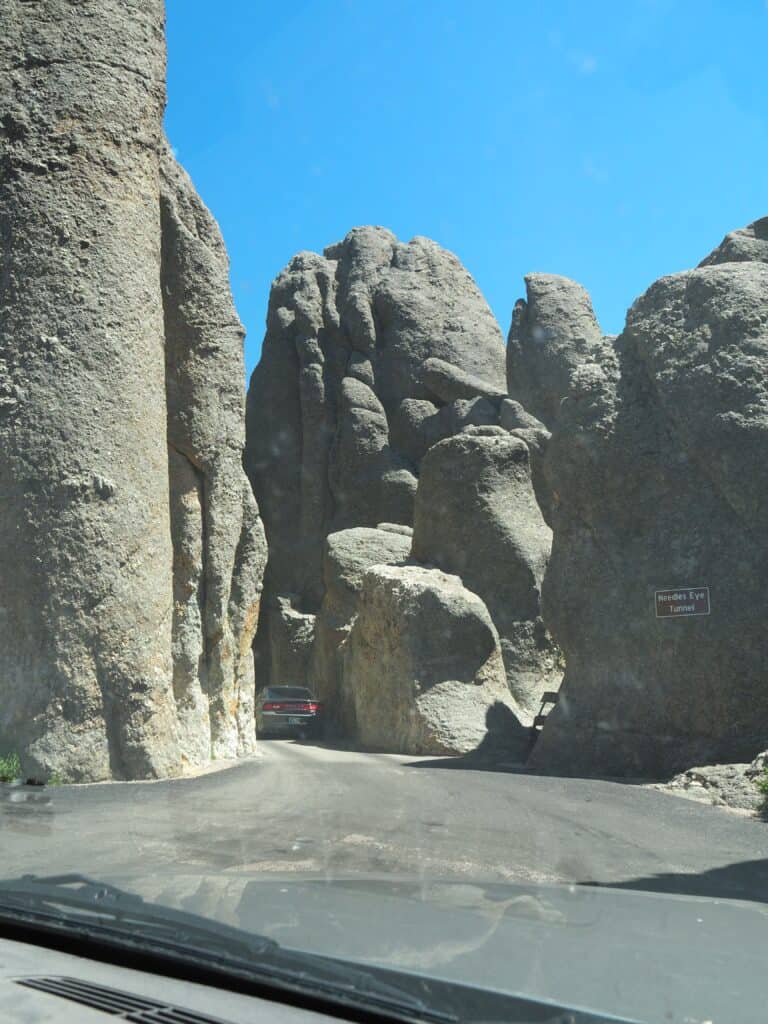 2. Living History Farms, Iowa
What You'll Learn
Learn about where food comes from and how farming has changed through history at the Living History Farms. This wonderful outdoor museum is set up as a walk through a timeline, and features three different working farms from different time periods. There is a Native American (Ioway tribe) farm, a pioneer-era farm, and an early-1900s farm, all using tools and technology that were available in those periods. You can also explore a typical midwestern town from 1876, with costumed interpreters available to interact and answer questions. The timeline format helps put everything into context of other major events happening at the same time in other parts of the country and the world.
Parking or Transportation Notes
There is plenty of free parking but no RV-specific sites. If it is crowded, it may be difficult to park an RV in the parking lot. There are no restrictions, but choose a smaller vehicle if possible.
Discounts to Look for
Admission is $16 per adult and $9.50 per child (ages 2-12). Small discounts are available for AAA members, seniors, and active duty/retired military (with ID). Discounted admission is also available through the Time Travelers reciprocal membership network. If you visit together with other families, there are group discounts available. (Minimum group size is 12 people, reservations required.)
Where to Stay
There are plenty of campgrounds available in the Des Moines area. We stayed east of the city, in Kellogg, Iowa at the Kellogg RV Park. This park was very conveniently located off the interstate and we appreciated the Good Sam 10% discount. It was completely adequate but nothing special, and if we went back we'd probably explore campgrounds that are a little farther from the highway.
Top Tips
Check the website for special events and programs for homeschoolers. Note that the Living History Farms are closed on Sundays and Mondays. We chose to save the 1876 town for last and explore the farms first, since there were school groups there during the first part of the day. At the 1850 pioneer farm, food is prepared in the morning for lunch for the staff. If you time it right, you can watch the guides make lunch using authentic tools and food grown on the premises.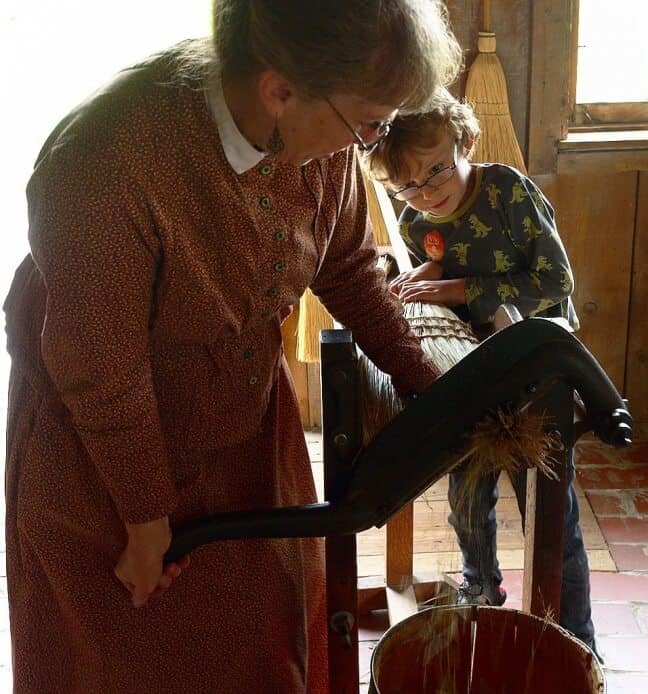 3. Scotts Bluff National Monument
What You'll Learn
For pioneers heading west along the Oregon Trail (or the California Trail or the Mormon Trail), Scotts Bluff was a significant landmark. After miles and miles of flat prairie, the bluff rises up 800 feet above the surrounding valley, the first of the badlands terrain begins to appear, and the travelers knew that the challenges of the Rockies were approaching. Learn about the native peoples who have called this area home, and the incredible journey of those who were just passing through.
Scotts Bluff National Monument has a good museum in their visitor center and great Junior Ranger materials to help guide learning.
Parking or Transportation Notes
The road to the summit has 3 small tunnels and traffic is therefore restricted. No trailers are allowed, and vehicles longer than 25 feet or taller than 11 feet 7 inches are also prohibited. During the summer season, a shuttle to the summit is available. Ask for details in the visitor center.
Discounts to Look for
There are no fees for visiting Scotts Bluff National Monument, so no need to look for discounts!
Where to Stay
We stayed at the Robidoux RV Park, which is run by the city of Gering, Nebraska. They had good rates, and offered a Good Sam discount of 10%. The sites were grassy with paved slabs. The amenities were just fine but the views of Scotts Bluff were amazing.
Top Tips
We enjoyed the experience of driving to the summit of Scotts Bluff and walking around to see the views, but we were so glad that we also decided to go back and hike the trail to the top. We experienced the landscape in a different way and had a whole new appreciation for the pioneers when we were on foot. The trailhead is behind the visitor center. In the summer season, you can choose to hike up and ride the shuttle down (or vice versa), but our kiddos did just fine hiking the trail both directions.
While you're in the area, visit nearby Chimney Rock to learn even more about the Oregon Trail. The Chimney Rock landmark itself is privately owned, but there is a visitor center and museum that is worth visiting. Our kids loved the "Load the Wagon" activity there, where they had to decide what to put in their wagon for the journey without making the wagon too heavy. Museum admission is free for children, $3 per adult ($2 for National Park annual passholders).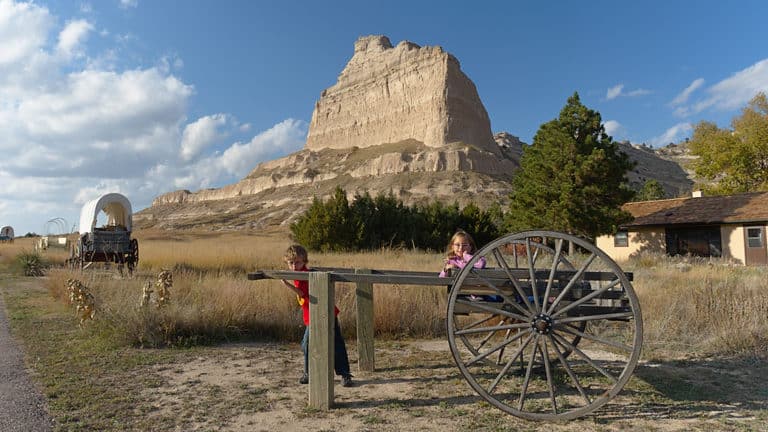 4. Ingalls Homestead, De Smet SD
What You'll Learn
See how the Ingalls family lived at their homestead site near De Smet, South Dakota. At the Ingalls Homestead, kids can drive a horse-pulled wagon, attend class in a one-room schoolhouse, play prairie games, care for animals, and do laundry like Ma Ingalls did. Costumed interpreters will help you twist rope and make a corn husk doll. Experience the hard work the Ingalls family did to survive The Long Winter, such as grinding wheat into flour in a small coffee grinder and twisting straw together to burn for heat. This stop is an absolute must for any family who has enjoyed the Little House book series by Laura Ingalls Wilder!
Parking or Transportation Notes
There are no access or parking issues for large vehicles or RVs. There is an RV dump station in the parking lot but it can sometimes be parked in by cars, especially if the parking lot is full.
Discounts to Look for
The admission fee is $15 per person (ages 5+). Note that this is not a daily fee! If you are staying several days, your admission applies to your whole stay. We loved that it was so affordable for us to stay longer so we could see and do everything without being rushed.
Where to Stay
There are several RV sites on-site (electric hookups only) and we HIGHLY recommend staying at the Ingalls Homestead. When the site closes for visitors, most of the grounds and out-buildings are still open. After hours, you are free to explore. Make a fire and watch the sunset over the Little House on the Prairie. Since there are only a few sites, it doesn't feel like a crowded RV park. This also means that you should make reservations early during peak season, because you definitely want this to be a part of your Ingalls Homestead experience.
Top Tips
The Ingalls Homestead is very hands-on, and nothing is roped off or off-limits. Children are encouraged to touch, climb, and explore as they please. Our kids ran barefoot most of the time and no one objected.
This is a magical place, and we chose to add to the magic by fully living into the experience. We stayed for several days and planned meals that the Ingalls family might have eaten, cooking outdoors over a fire as much as possible. Our kids dressed in old-fashioned pioneer-style clothes. (These are available for purchase in the gift shop but we saved a lot of money by ordering off of Etsy ahead of time.)
Take some time to explore the town of De Smet, and stop at the visitor center for a map of all the historic locations. Fans of the books will recognize many names and places while walking around town.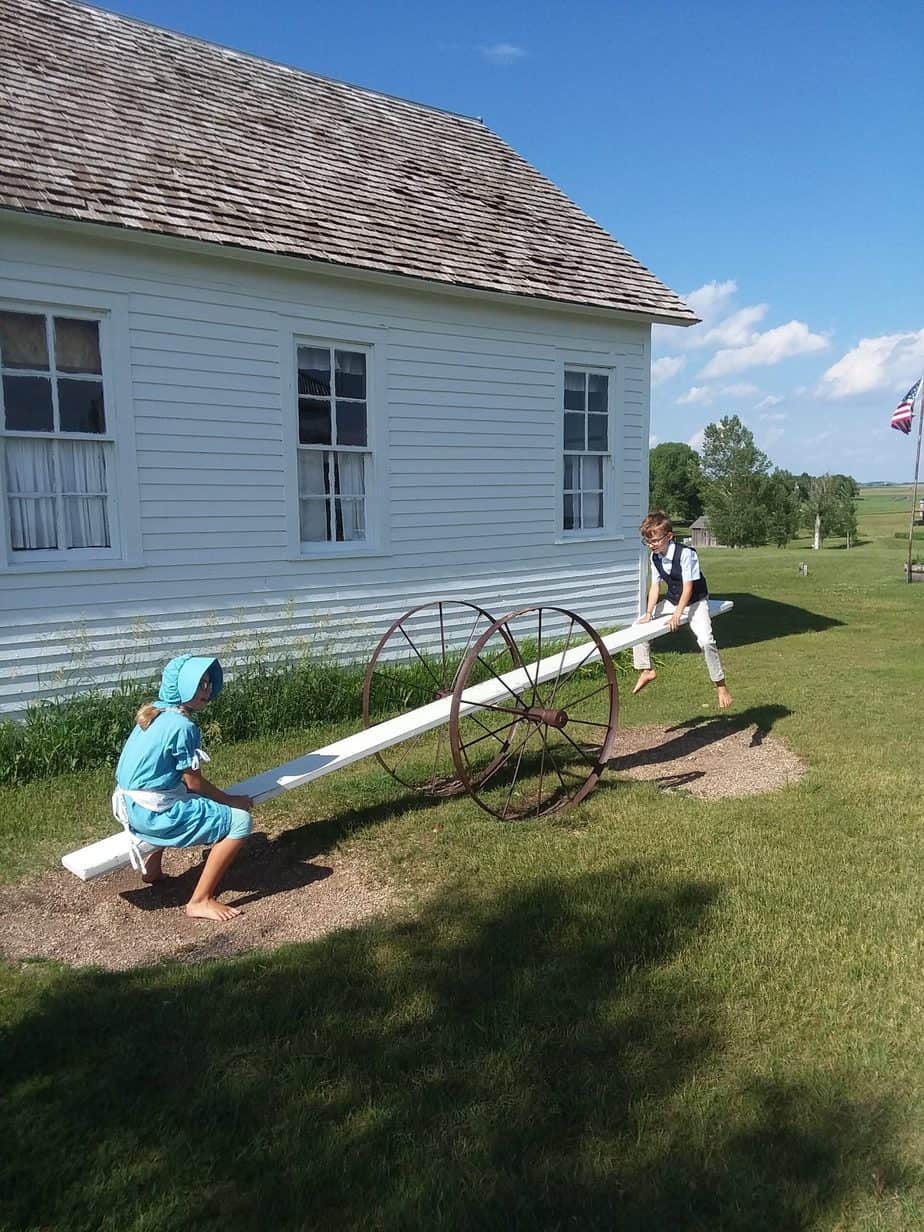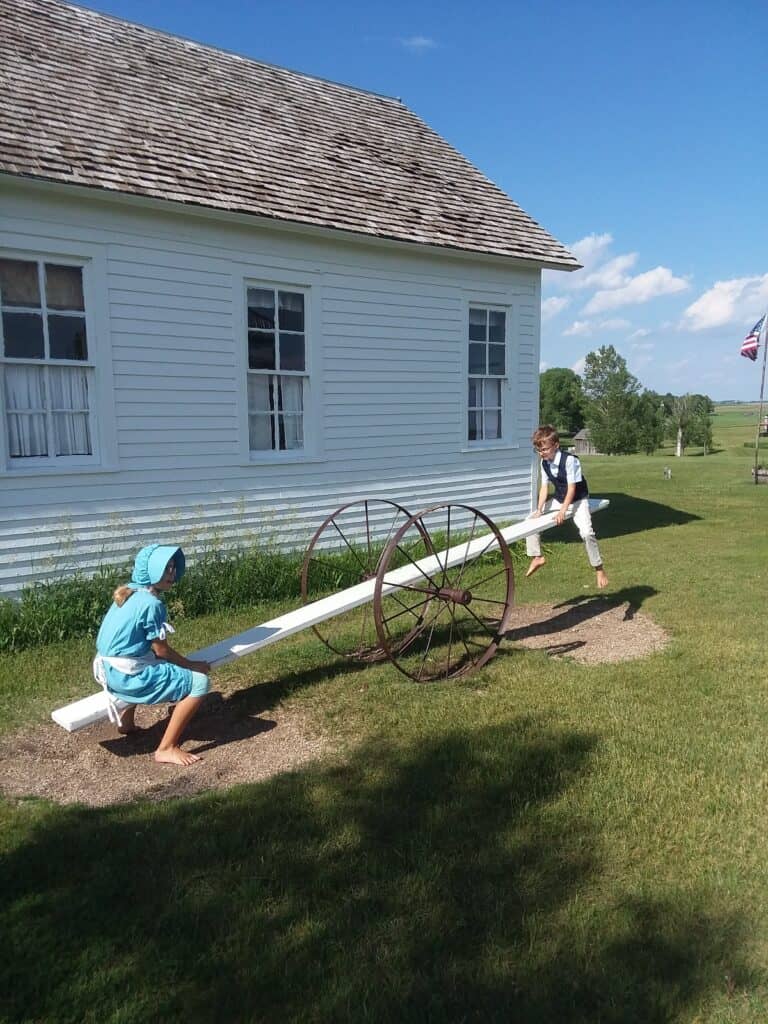 5. Omaha's Henry Doorly Zoo and Aquarium
What You'll Learn
The Omaha Zoo is a world-class zoo and a top-notch aquarium all in one place (for one admission ticket)! When someone told us they liked this zoo better than the world-famous San Diego Zoo, we were skeptical. We love zoos, though, so we decided to check it out. It turns out, we agree.
Don't miss this incredible zoo and aquarium where you can learn all about different animal life, both on land and in the sea. They do a great job of teaching about different ecosystems and environmental responsibility in really fun ways.
Parking or Transportation Notes
Parking is free and the parking lot is large, but if the zoo is crowded it may still be difficult to park large vehicles and RVs. Use a smaller vehicle if possible.
Discounts to Look for
The Omaha Zoo offers a 50% discount on admission for members of AZA reciprocal zoos. Military discounts are also available.
Where to Stay
When we first arrived in the Omaha area, we stayed at Elkhorn Crossing Recreation Area. It was a nice park with no hookups and vault toilets, but paved pads and a modern playground. When we were there, it was free, but I understand that has changed to $10 per night. We ended up moving to Glenn Cunningham Lake campground, and that's the place we'd recommend. Glenn Cunningham Lake has electric hookups and inexpensive rates. It's operated by the City of Omaha and it's in a convenient location for exploring the area. The lake is beautiful and allows for water sports.
Top Tips
It rained every day during our stay in Omaha, but rain isn't a deal-breaker for the Omaha Zoo. There are many indoor exhibits, including most of the aquarium, so there is plenty to do while hiding from rain. The zoo allows you to bring your own food and beverage, so pack a lunch and plenty of snacks to fuel your day and save some money at the same time.
Honorable Mention
Dayton Aviation Heritage National Historical Park
The Wright brothers are often associated with their momentous first flight at Kitty Hawk, North Carolina, but most of their life and work took place in Dayton, Ohio. At the Dayton Aviation Heritage National Historic Park you can tour their original bicycle shop and learn all about the history of flight through museum exhibits and great Junior Ranger materials.
We stayed at the Wilmington Thousand Trails Resort, about 30 miles outside of Dayton.
*Note: Because all of the facilities are indoors, this park is currently closed due to covid-19 (as of April, 2021). Check the website for up-to-date closure information.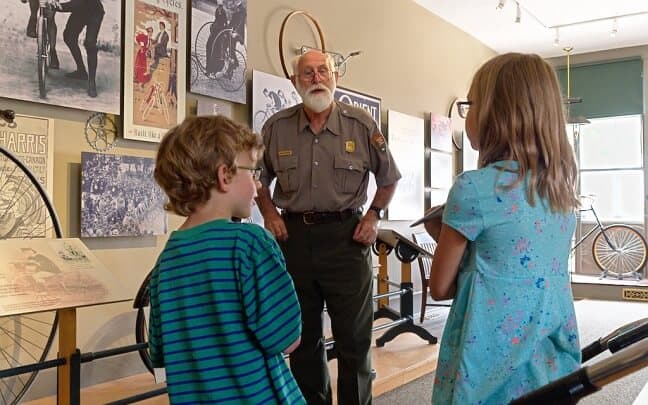 Indiana Dunes National Park
Combine a fun day of learning with a day at the beach! Indiana Dunes National Park (formerly Indiana Dunes National Lakeshore) gives you opportunities to explore the unique sand dune ecosystem of the southern shore of Lake Michigan. The Junior Ranger materials are well done, and there is an interactive children's area at the visitor center. Hike through the layers of dune development with the help of boardwalks, then end your hike with some time at the beach with the Chicago skyline on the horizon.
We stayed at the Bear Cave Thousand Trails Resort, which is about 40 miles away in Buchanan, MI.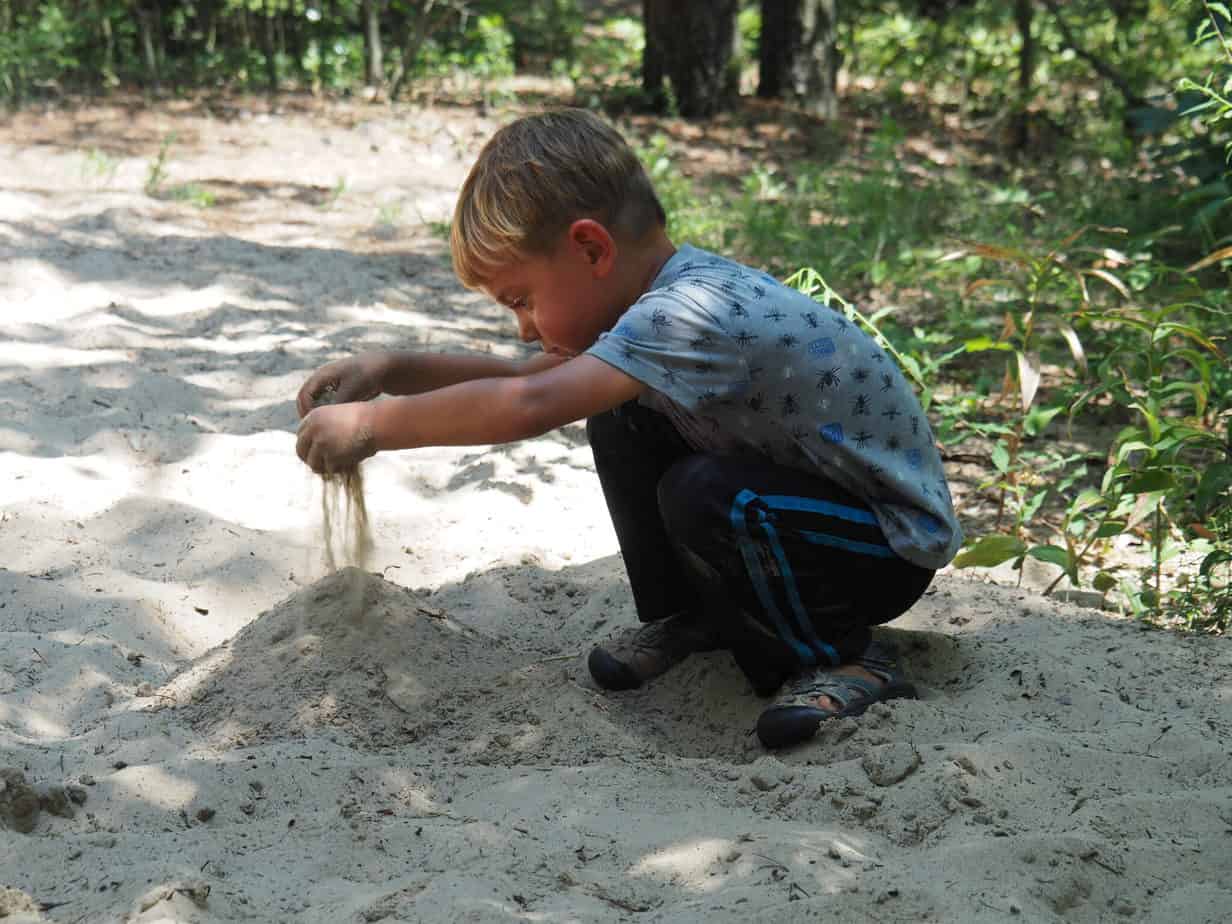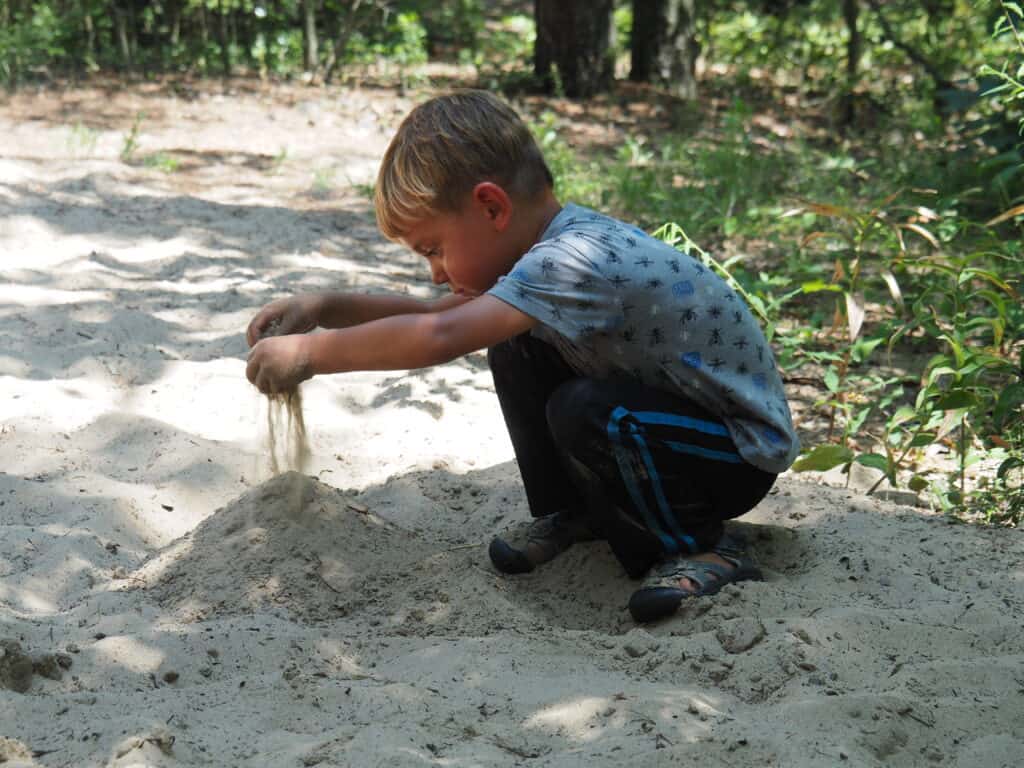 Where to Next?
The Midwest is one of our favorite regions to explore, surprising us again and again with amazing roadschooling destinations that we'd previously never heard of! What hidden gems should we add to our list for our next time through the Midwest region?