It's no joke that while Amazon Prime has a TON of awesome camping stuff, not all of it is very good.
A savings of $5 on $100+ items is barely worth mentioning (and certainly not when there's items that are FORTY PERCENT OFF!)
I've compiled the best prime day camping deals I've found, and alot of it was through various RV forums that are VERY in the know about where the savings are!
I learn so much from these RV groups (here's a couple of my fav threads I saved below!) – I swear, if you like camping, make sure to join a couple Facebook groups too!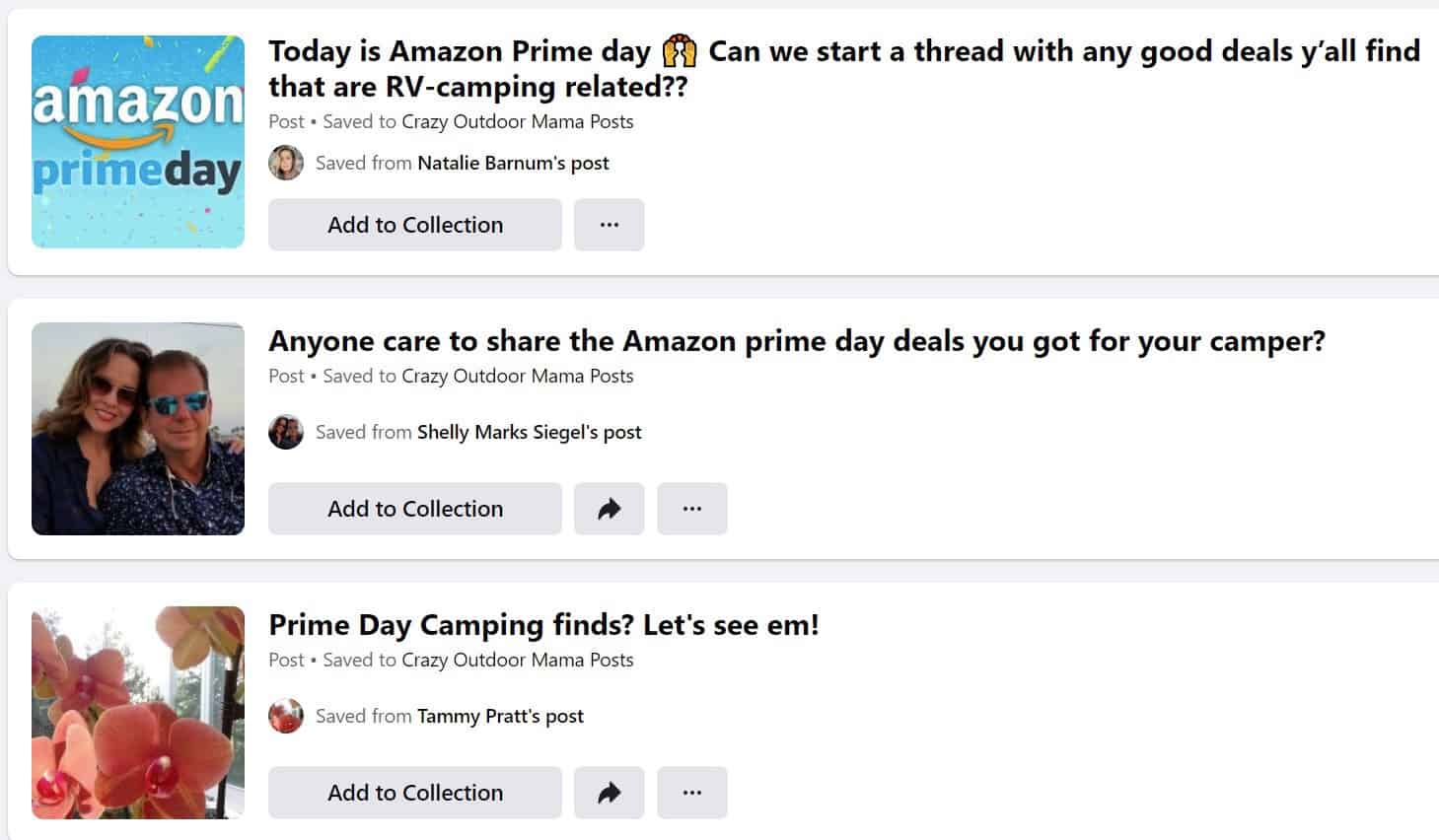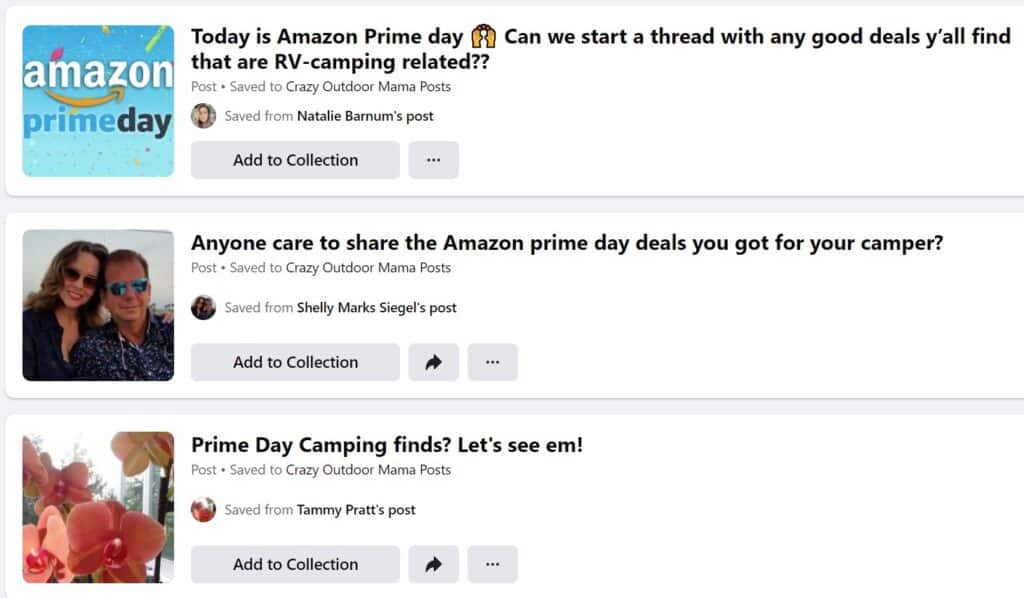 Anyways, I threw together this list today and have tried to sort it by category.
I hope this saves some time!
RV Kitchen Prime Deals
Keurig K-Slim Coffee Maker $79 currently $49.99
Under Cabinet Paper Towel Holder $18 currently $9.38
Ninja Foodie 8 Qt $249 currently $141.54
Instapot Duo 6 Qt $119 currently $54.95
5 Gallon screw on water pump + auto dispenser $13 currently $9.79
Collapsible Cutting Board w/Colander $21 currently $15.99
Collapsible Wash Bins (Set of 2) $21 currently $17.58
Subway Tiles Peel and Stick Backsplash $59 currently $31.04
Countertop Ice Maker (26 lbs) $169 currently $103.99
11 Piece Mixing Nesting Mixing Bowl Set $28 currently $21.74
Roll up Dish Drying Rack/Sink Cover $23 currently $19.18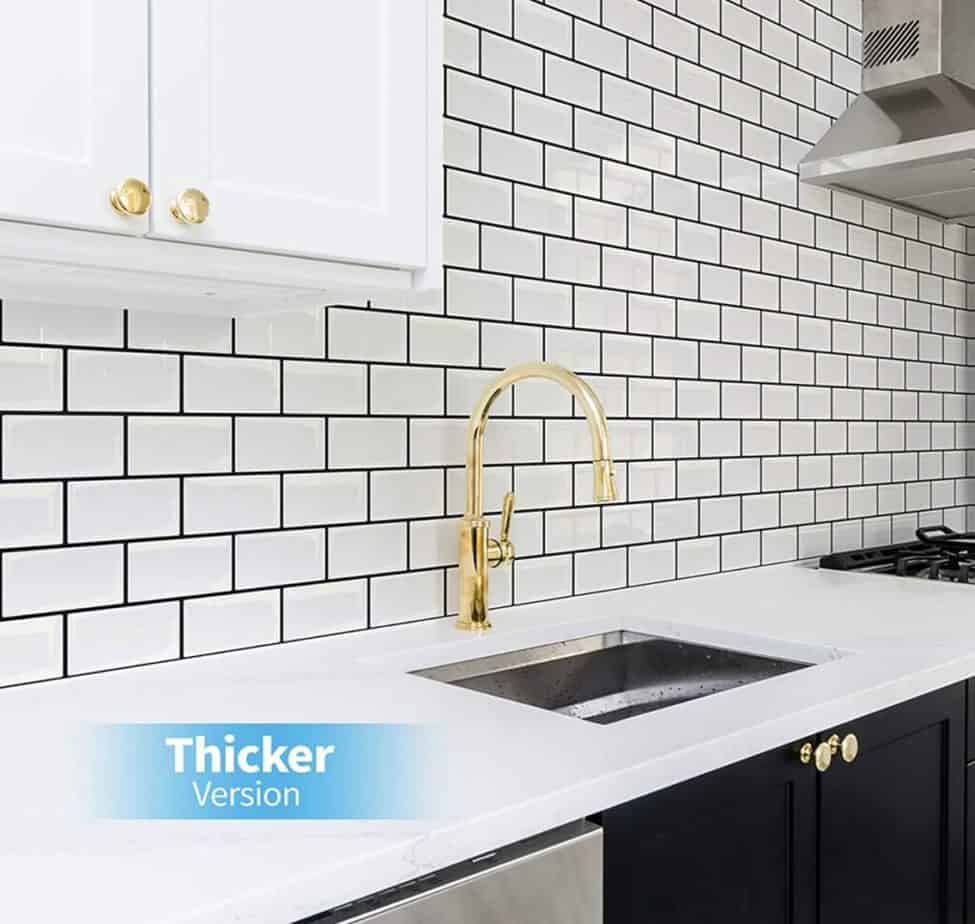 RV Bed and Bath Prime Deals
Zinus Memory Foam Short Queen Mattress $85 currently $60.19
RV Short Queen Mattress Pad Pillow Top Cover $59 currently $47.99
Camco Tank Treatment Drop ins $22 currently $16.25
6 Shelf Hanging Organizer $25 currently $18.19
Soap Dispenser Trio for Shower $32 currently $25.99
24 Pocket Over the Door Organizer $10 currently $5.59
Tall and Slim Laundry Hamper $15 currently $12.79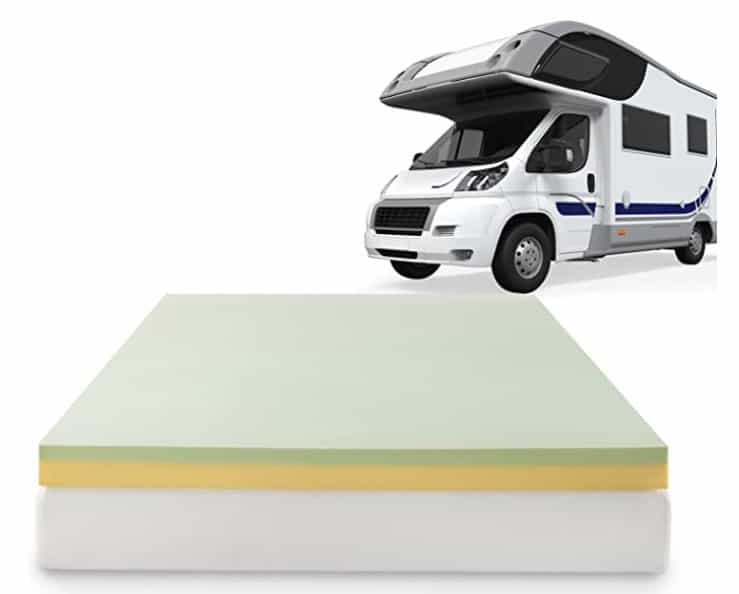 Camp Chair Prime Deals
Mesh Lounger w/Removable Foot Rest $73 currently $59.19
Oversized Padded Camp Chair $89 currently $58.39
Kingcamp Heavy Duty Oversized Director Chair $154 currently $123.99
Low Sling Camp Chair (Beaches/lakes/concerts etc) $74 currently $56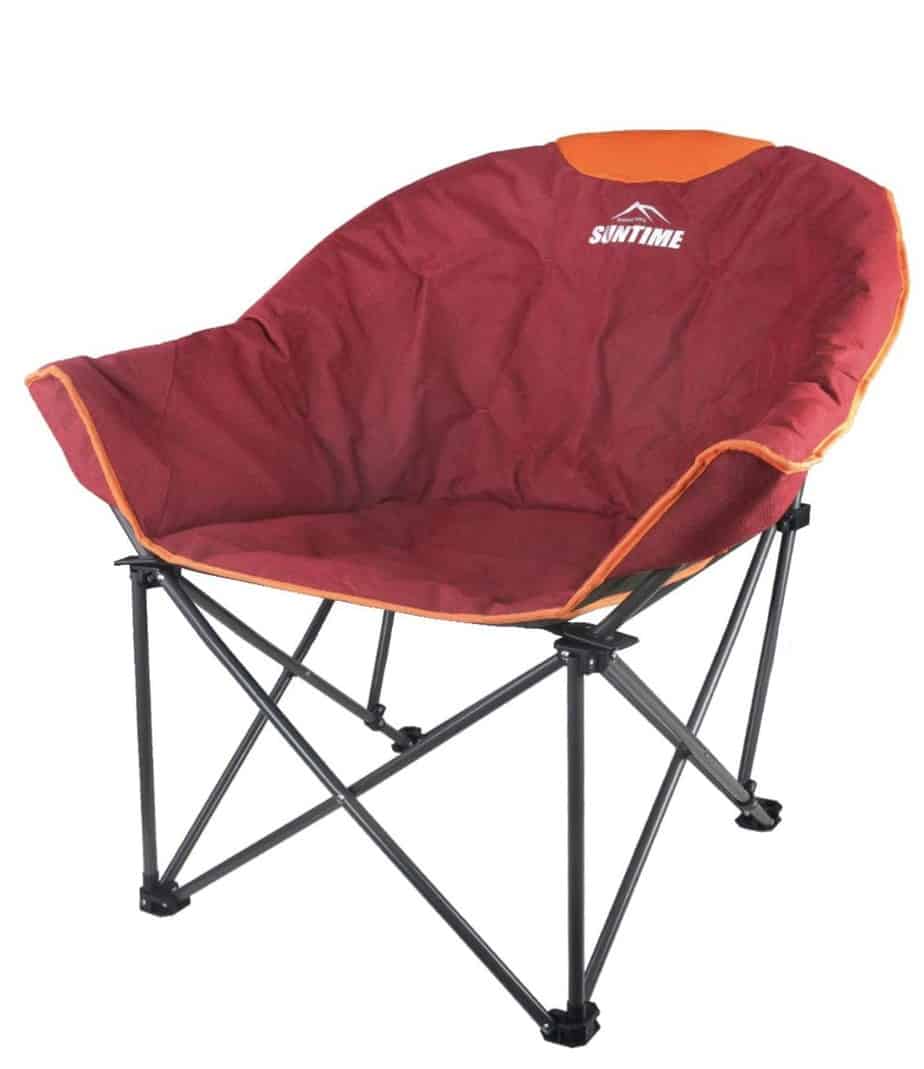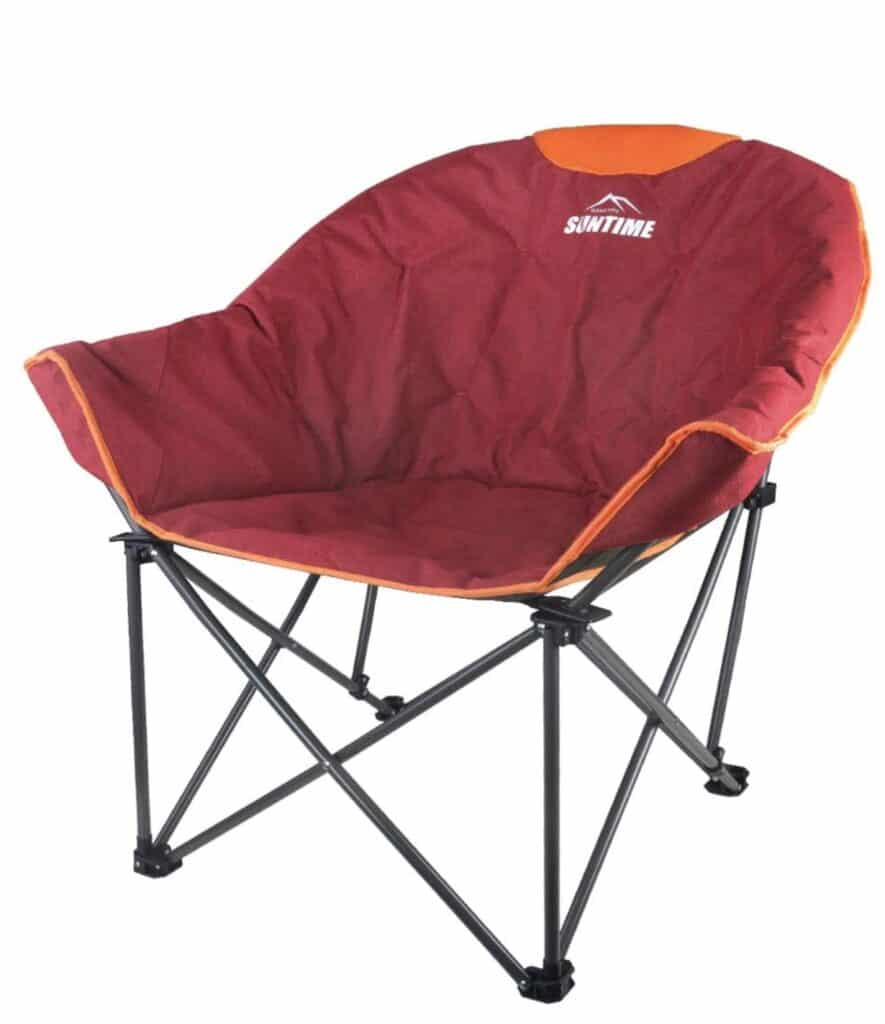 RV Gadgets Prime Deals
Camco 20 ft Sewer Hose $52 currently $34.69
RV Dog Safety Wireless Temp/Humidity Monitor $199 currently $109.00
Camco King Pin Tripod 5th Wheel Stabilizer $133 currently $89.99
Keyless Entry Keypad RV Lock + FOB $239 currently $189.99
Camco Water Filter $29 currently $17.30
Camco 20 Ft Sewer Hose Support $52 currently $34.69
Wireless Backup Camera w/7 inch screen $189 currently $129.11
LuminAID Solar Inflatable Lanterns $29 currently $19.96
RV Awning Sun Shade $124 currently $99.99
Solar Tire Pressure Monitoring System $165 currently $115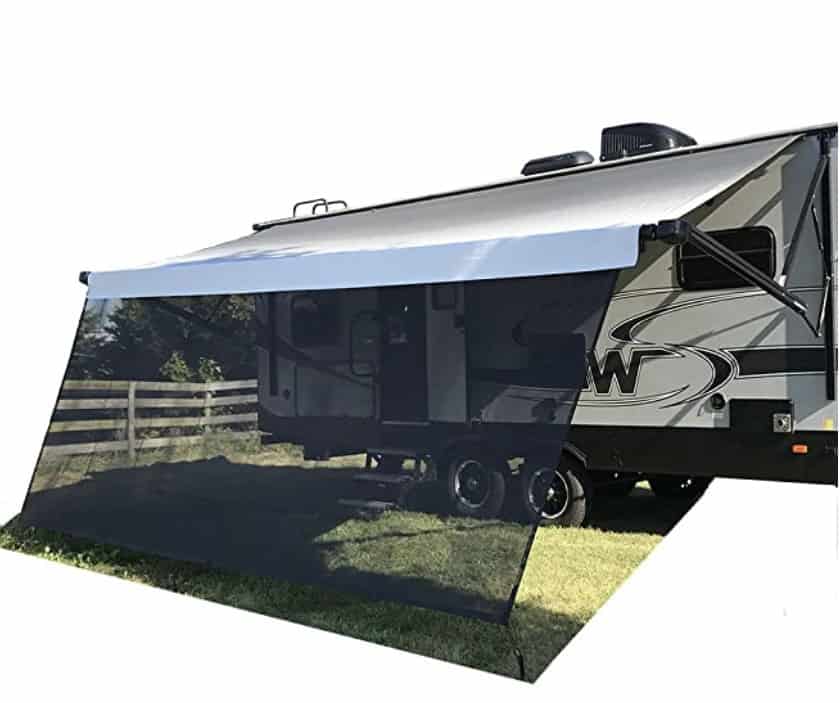 RV Decor Prime Deals
48 ft Edison Vingtage Outdoor String Lights $49 currently $32.99
Reversible Outdoor RV Patio Mat $46 currently $37.04
"We sleep around" welcome mat $21 currently $17.49
RV Kids Prime Deals
CamelBak Kids Water Bottle $13 currently $8.72
Set of 4 Walkie Talkies $75 currently $43.21
Full wrap kids neck rest (prevents kids head from falling forward) $44 currently $23.98
Portable Sun Tent w/mosquito net for Babies $46 currently $35.19
Set of 5 Telescoping Marshmallow Sticks $18 currently $11.87
Little Mo DOWN Baby Sleeping Bag $159 currently $127.96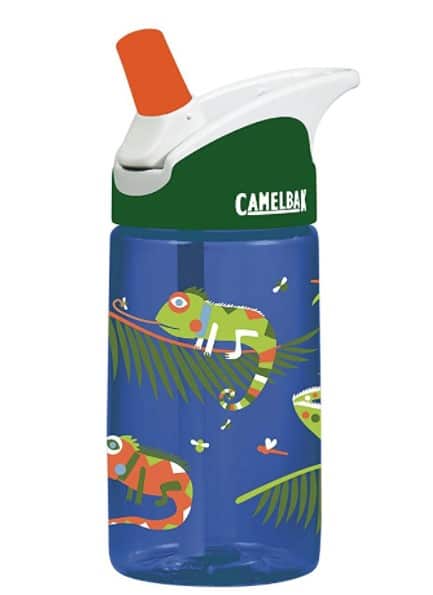 Tent Camping/Outdoor Camp Prime Deals
Pop up Privacy Tent $59 currently $47.43
Coleman 8 person Tent $309 currently $206.14
Pop up 2-4 Person Tent $99 currently $71.99
2 Person Hammock w/Mosquito Net $31 currently $24.31
Portable Folding Camping Toilet Seat $58 currently $43.99
Lifestraw Personal Water Filter 2 Pack $39 currently $19.88
If you see a Prime Day Deal/Lightning Deal leave a comment below with the date you found it and a link to the item!
Latest posts by Stacy Bressler
(see all)