If you're looking for a free, fun way to celebrate 4th of July this year, then check out these cute red white and blue leaf stamps!
You can use just about anything, but we really loved finding different shaped leaves and painting on that classic red, white and blue patern.
Here we go!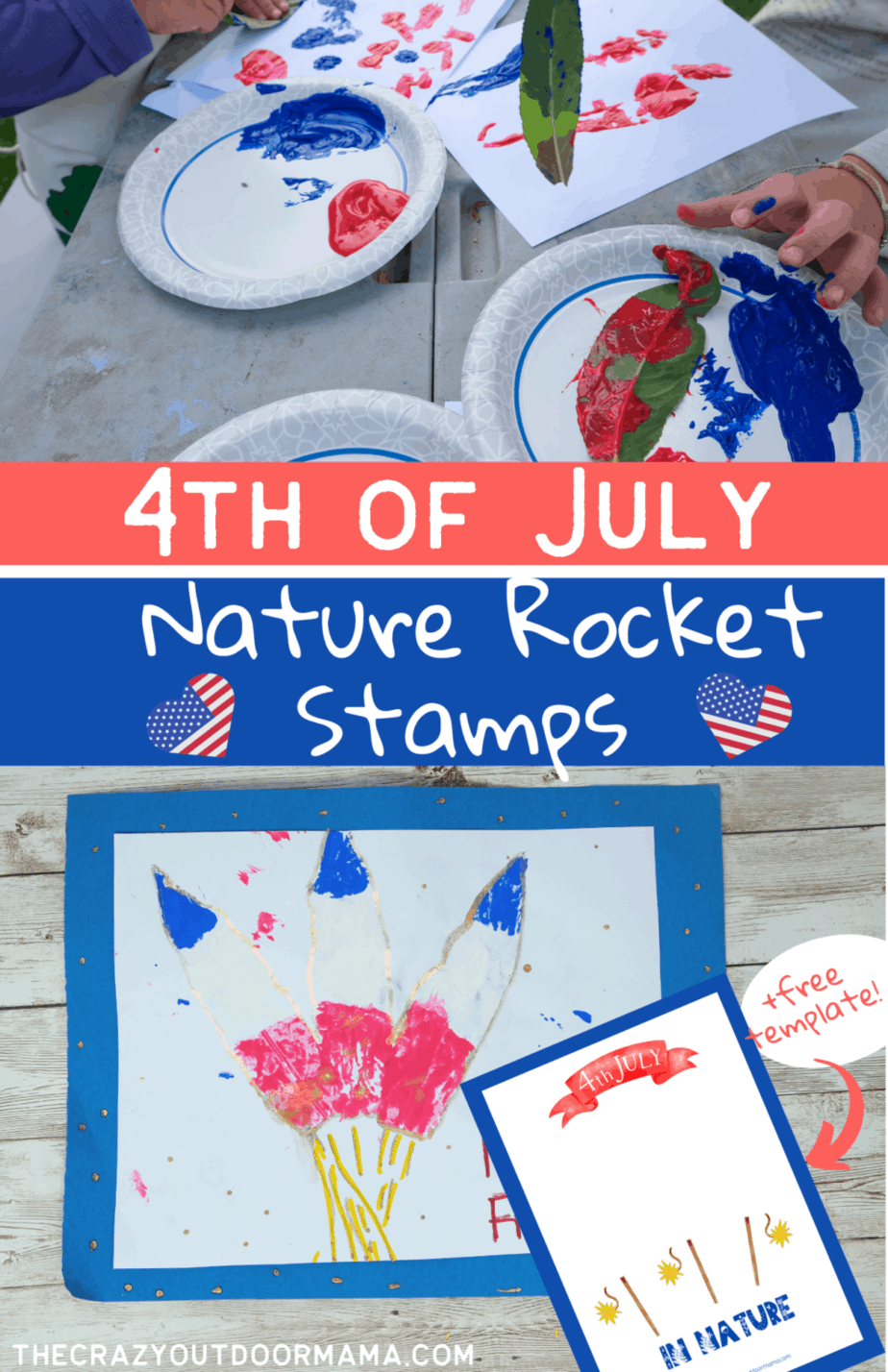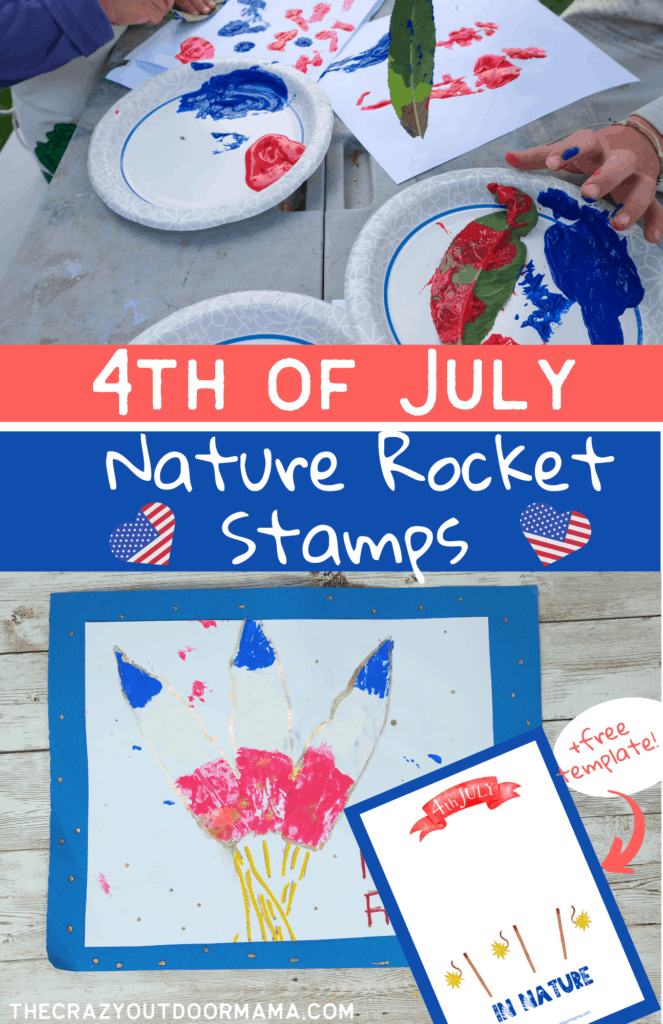 How to make this fun, cheap and creative 4th of July nature craft!
A blank piece of paper is fine (that's how we first did it!) but the template is super cute! Not much else is needed besides some red, white and blue paint!
Yield: 1
Fun Patriotic Nature Craft for Kids - Leaf Rocket Stamps!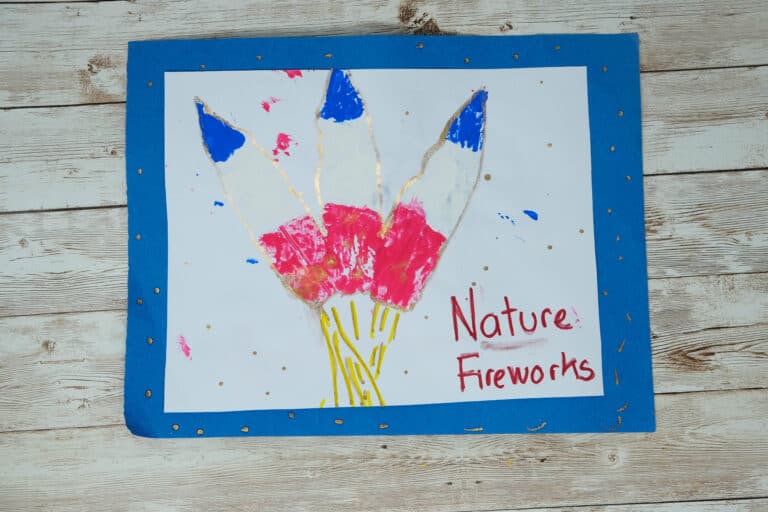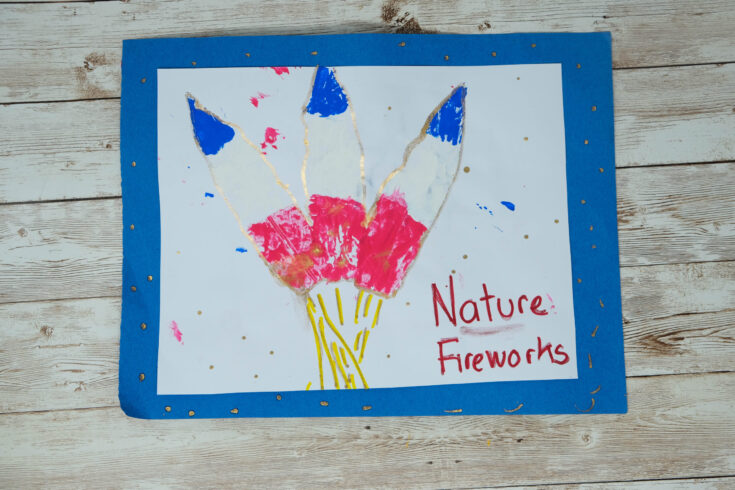 Make nature stamps with red, white and blue for a patriotic 4th of July craft using outdoor items! Download your free set of 3 festive templates to make it even cuter!
Materials
Red, White, Blue Paint
Templaet (optional... but super cute! Scroll to the bottom to download!)
Paint brushes
Glue
Glitter
Red/Blue Construction Paper (for optional background)
Instructions
Prepare a plate + the template with each of the 3 paint colors needed (don't forget the paintbrush!).
Find the rocket shaped leaves! - Now ask them to find anything rocket or firework shaped. It's so fun to see how they interpret different things!
Paint it patriotic - Either make the 3 stripes on each leaf, or just paint each leaf a single color (red, white blue) then "stamp" it onto the paper!
Make a border and done! - Have the kiddos cut a bit off the edges and then glue it onto your red/blue construction paper. Wallah!
Notes
I love what me and the kiddos did, but I created a cute 4th of July template for you guys! They are super cute!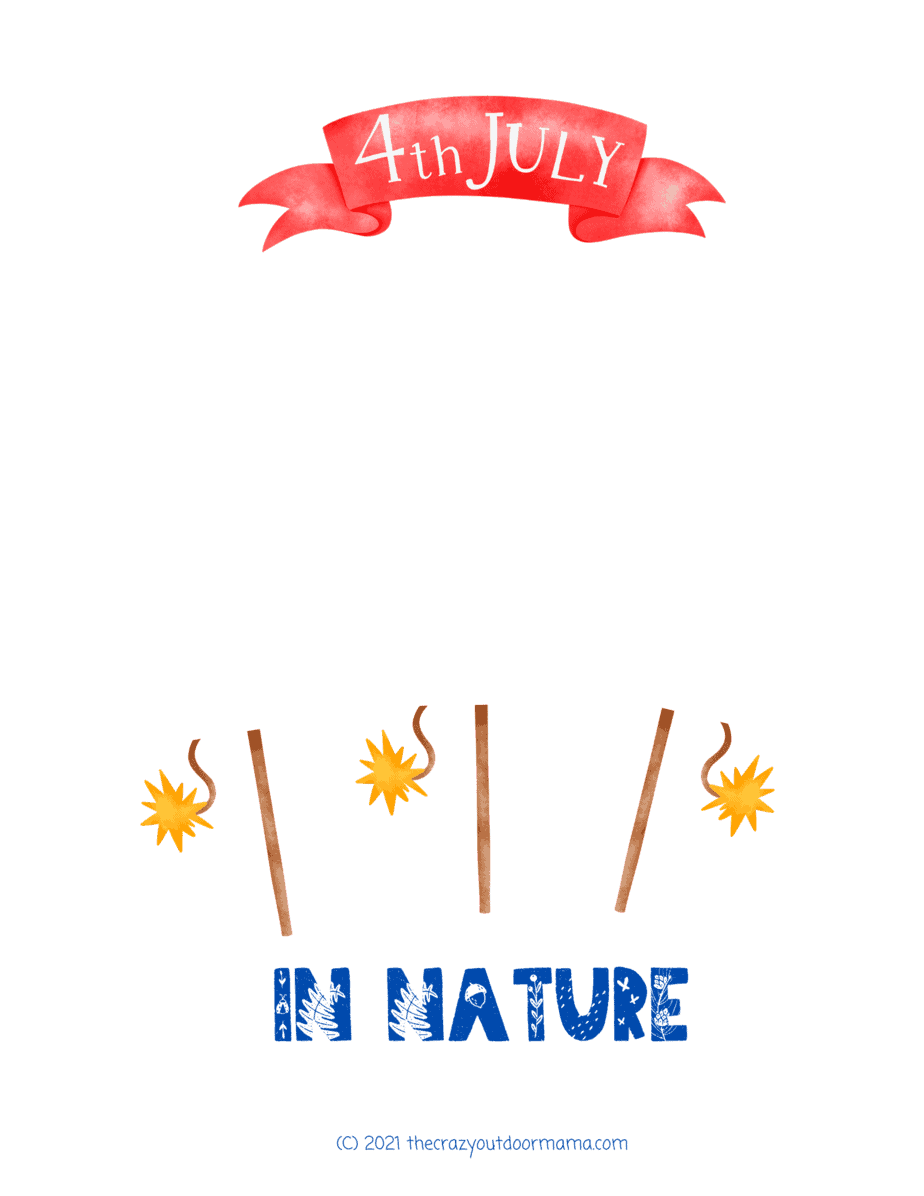 This template is available to my email subscribers free (or in my Etsy shop if you prefer that =D )
Download your FREE leaf rocket stamps templates!
You can download your 4th of July leaf rocket templates here (there are 3 – just a few differences in each, but doesn't hurt to include 'em all!)
Don't forget to check out this recycled patriotic lantern craft too – it's fun to make and so pretty at night!
Latest posts by Stacy Bressler
(see all)