If you're looking for some easy 4th of July printables for the kids to do on 4th of July, then checkout this fun themed BINGO game and scavenger hunts!
While I love the fireworks, I also love just spending the holiday being thankful with my loved ones… from home! Even if COVID has never existed, I love the calm of home! I made this BINGO game so that it's even easier to have fun at home!
Well.. and also I just loved how pretty these illustrations were and needed to make something with them!
Don't forget to check out my other fun 4th of July activities such as these fun nature rocket stamps or this glowing upcycled patriotic lantern craft!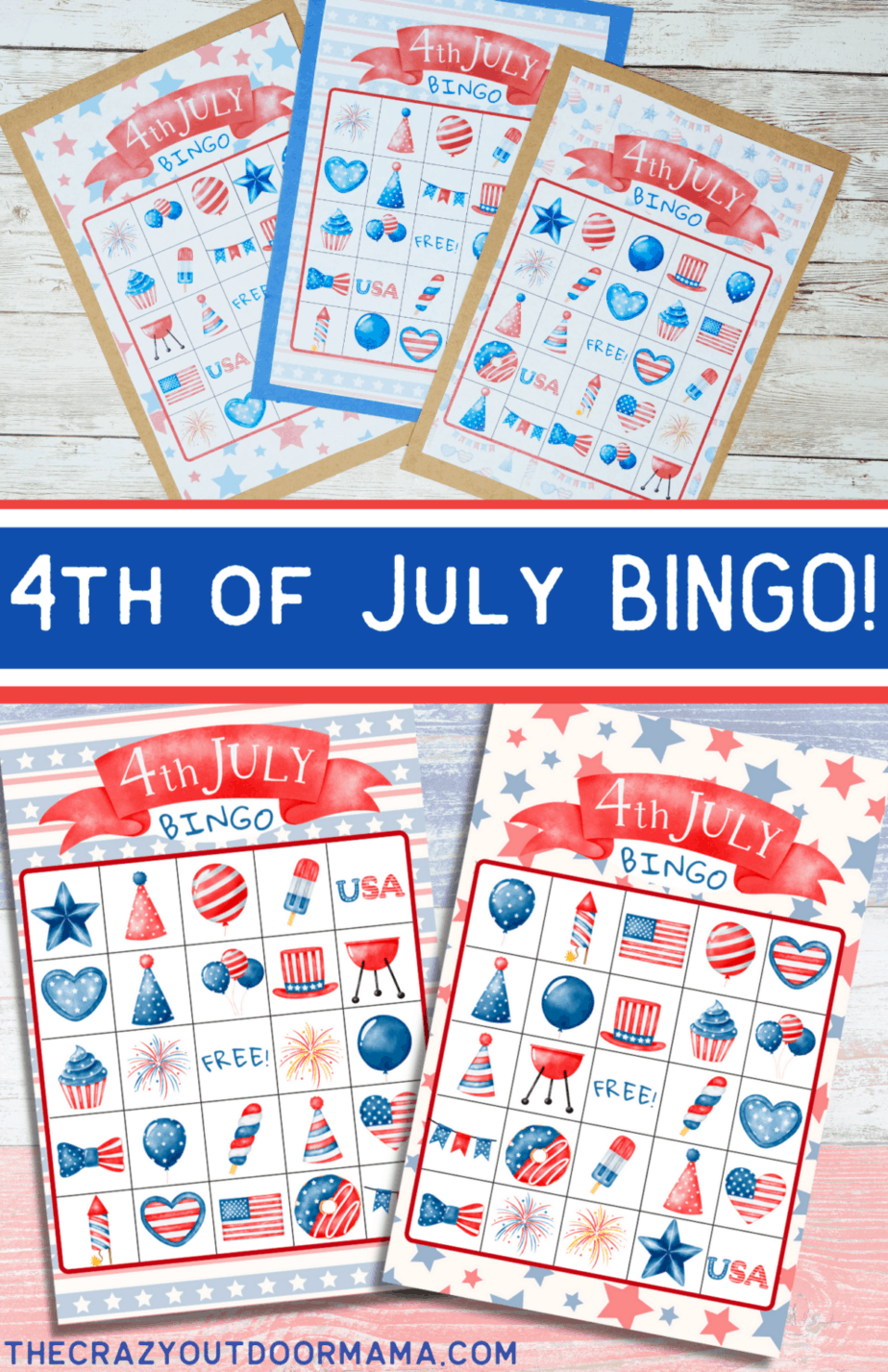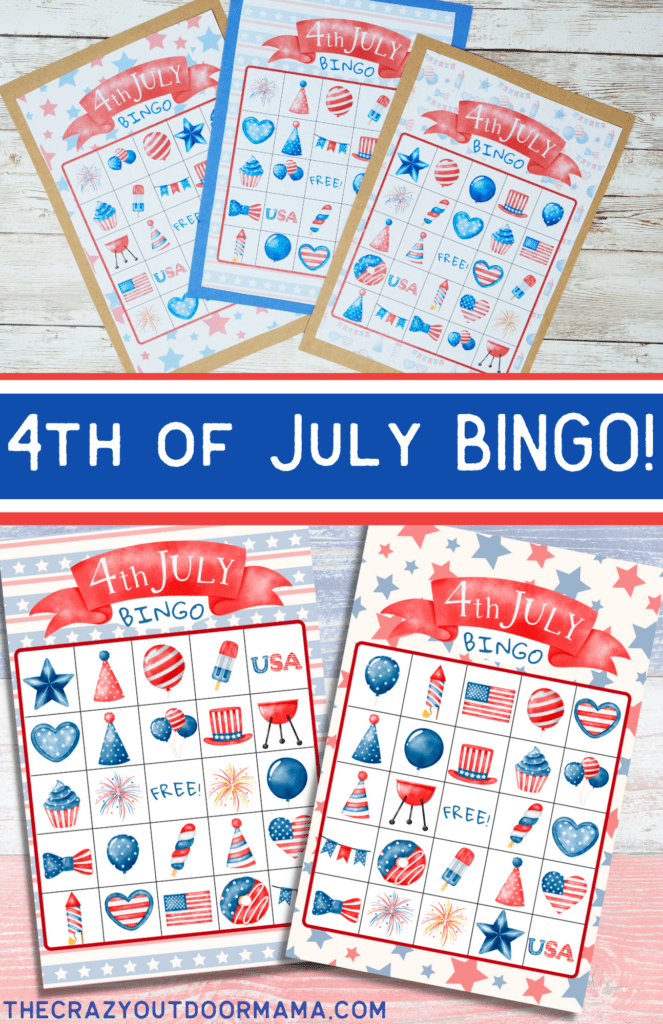 What's included in your 4th of July BINGO + scavenger hunt set (and a fun bonus way to play at the party!)
The BINGO set includes 18 beautiful playing cards with an extra large set of calling cards!
Psst here's a tip… you don't HAVE to play it like "normal" BINGO! If we don't have enough people to play, I sometimes modify it to be a sort of "treasure hunt" game.
This works great for a small party at home or if there are not enough kiddos to justify using it as BINGO! I cut the calling cards then use a bit of tape and hide them throughout the house. Whenever one is found, they can unstick it and restick it onto their BINGO sheet (or just mark it off if playing with other kids!)
The scavenger hunt is super fun because it's all things your kids will actually see! I'm talking signs, bikes, common 4th of July decor etc. It's super perfect for neighborhoods or get togethers. I made sure to include two sizes so you can pick what's best.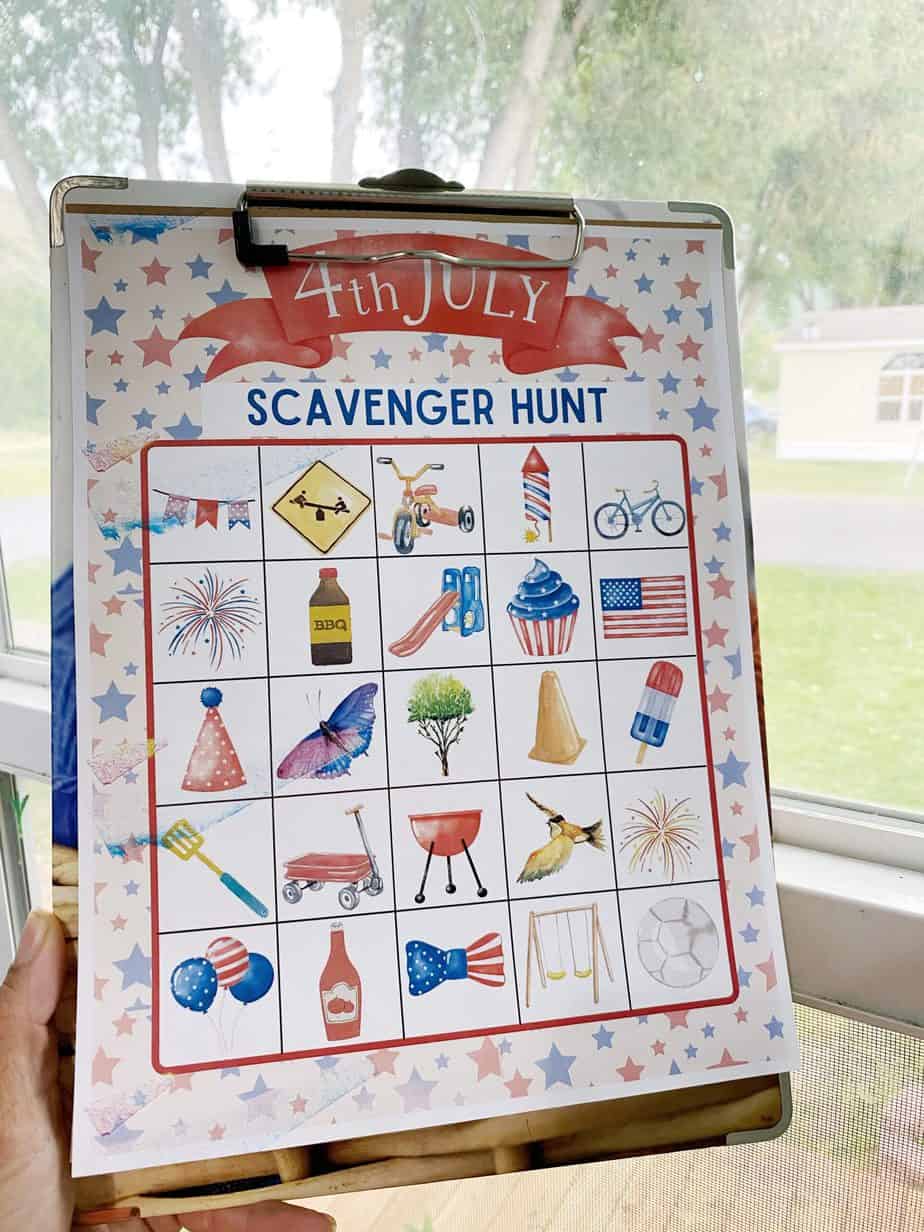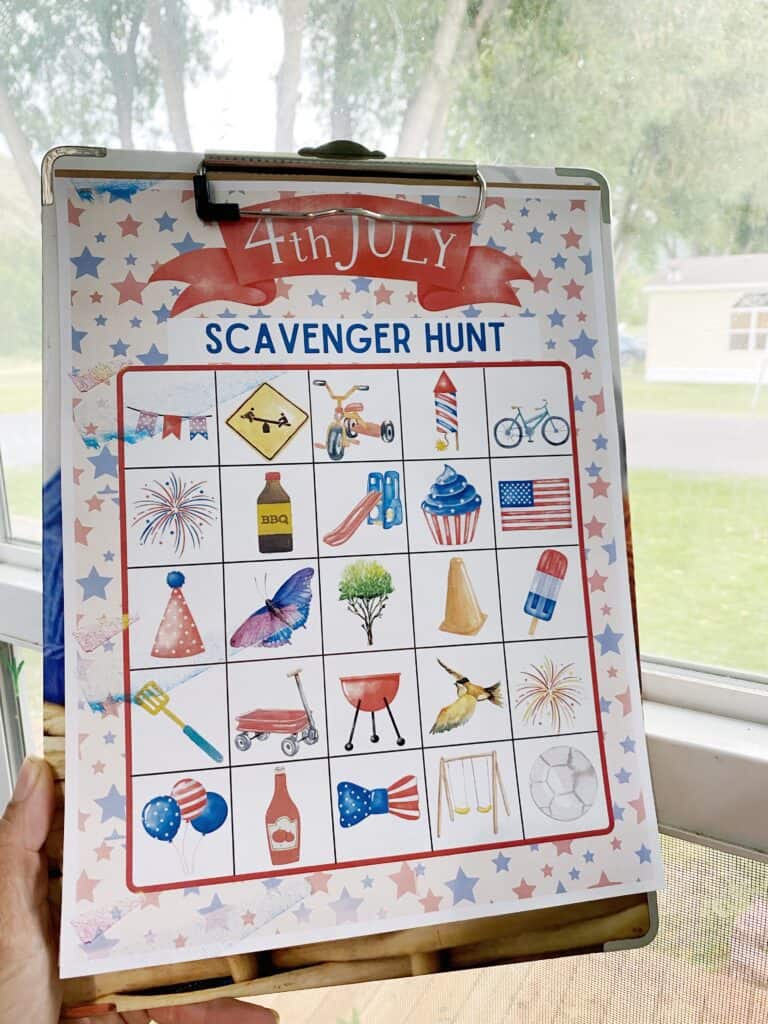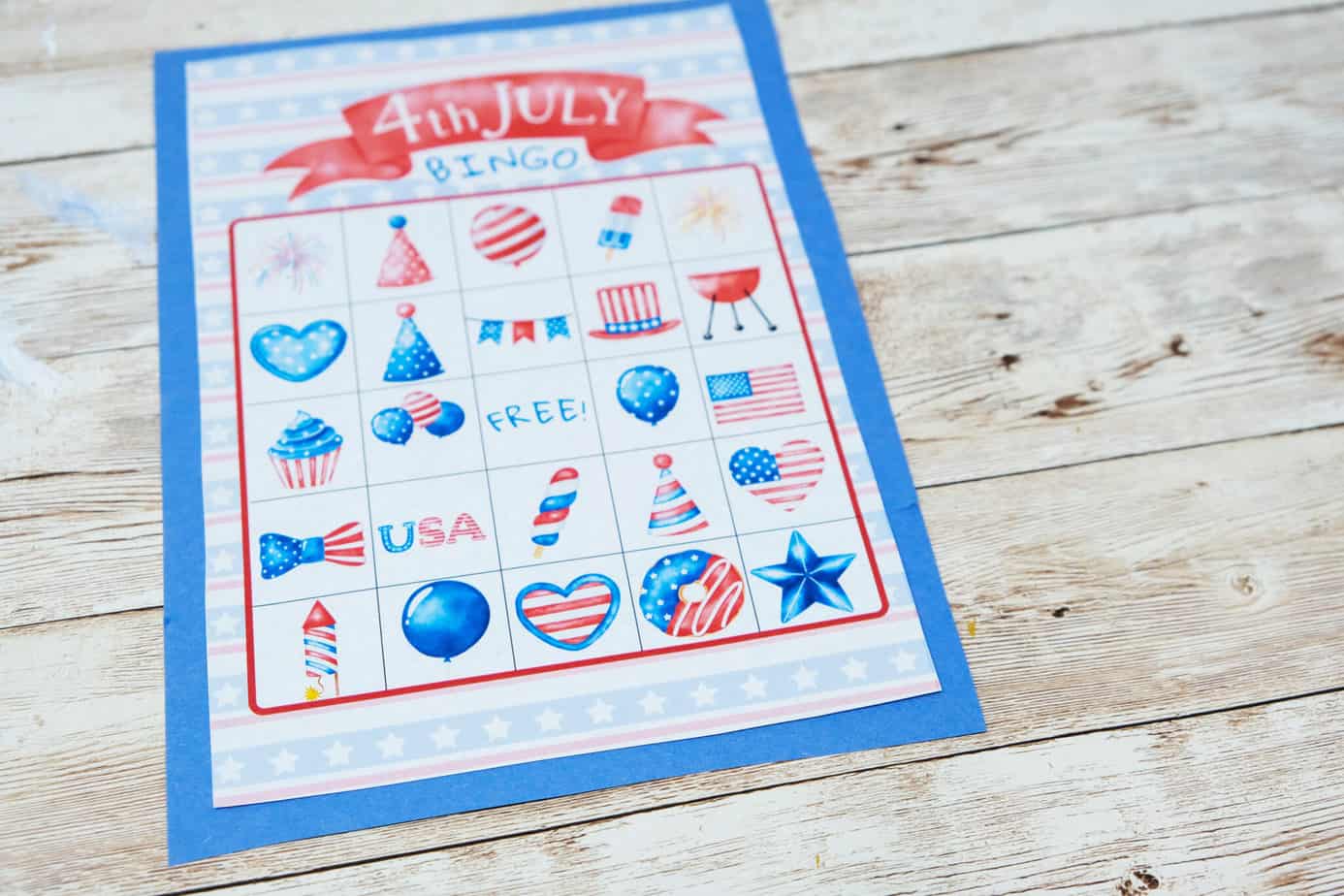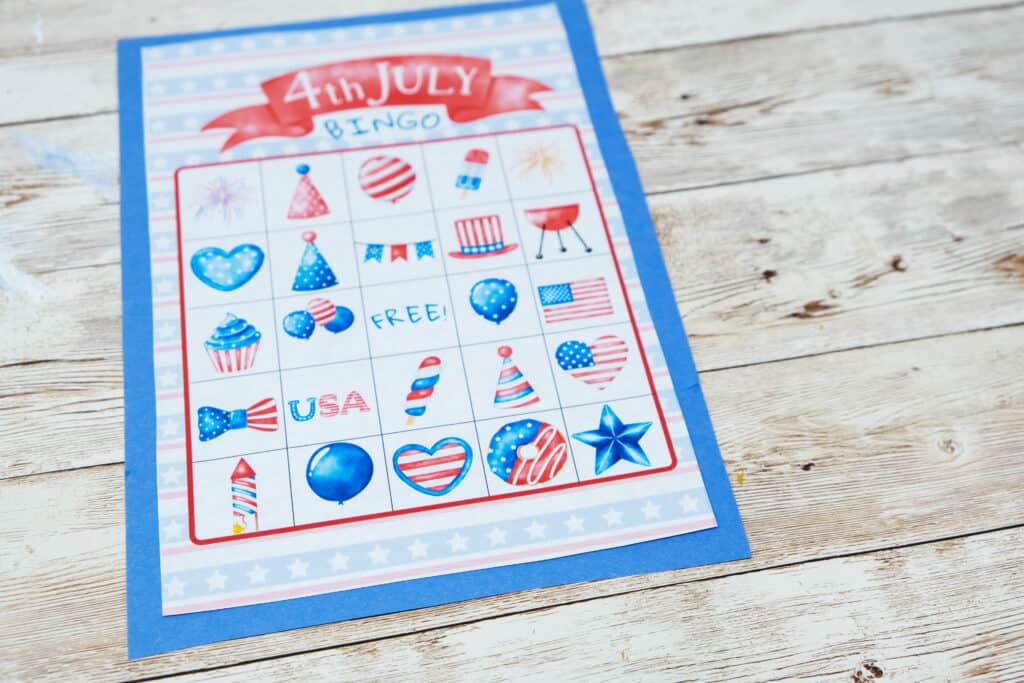 Some of the cute pictures in this Independence Day Printable BINGO for kids!
Even as an adult, I love all the pictures! My kids LOVED the little details such as the cupcake with blue frosting and white star sprinkles, the flag doughnut and of course… the balloons!
We loved pasting the cards onto a thicker cardstock that was red or blue… it just really added something (and made it look even nicer!)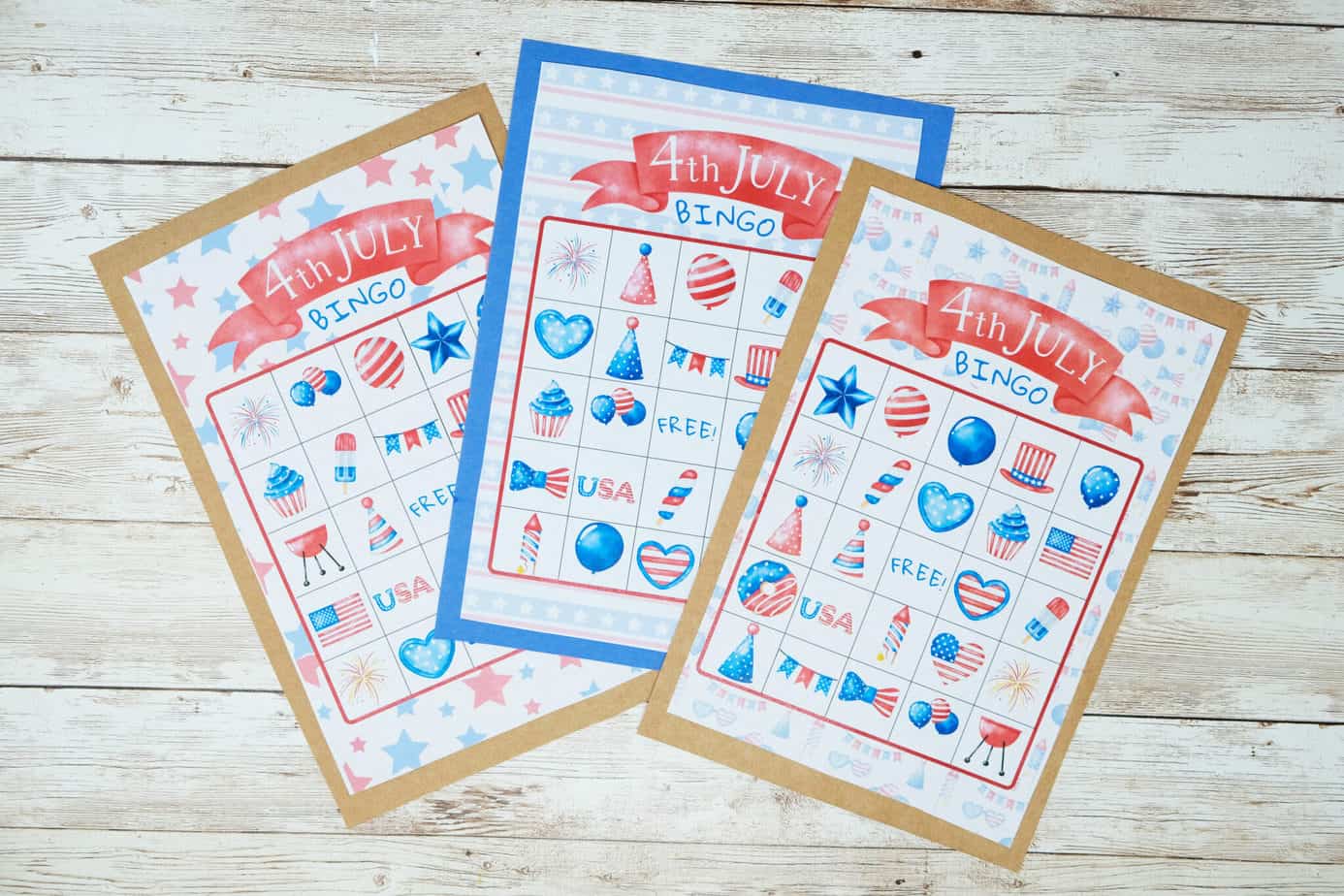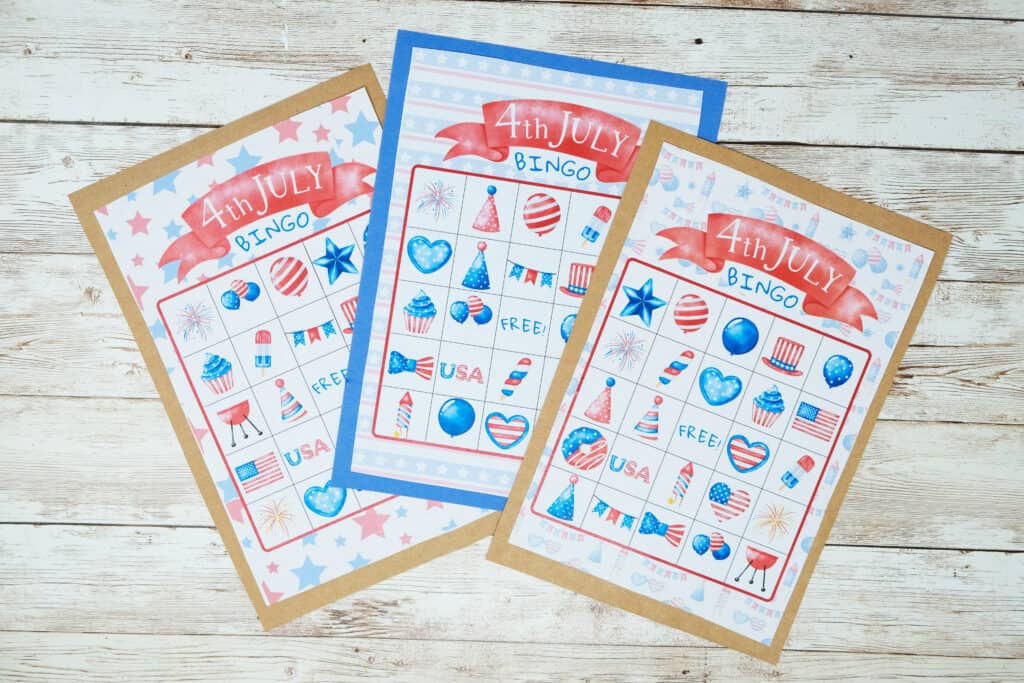 Head to my Etsy store to buy the FULL set (18 cards, enlarged calling cards, scavenger hunts) and have a game filled 4th of July celebration!
Click here to purchase your own set here in my Etsy shop!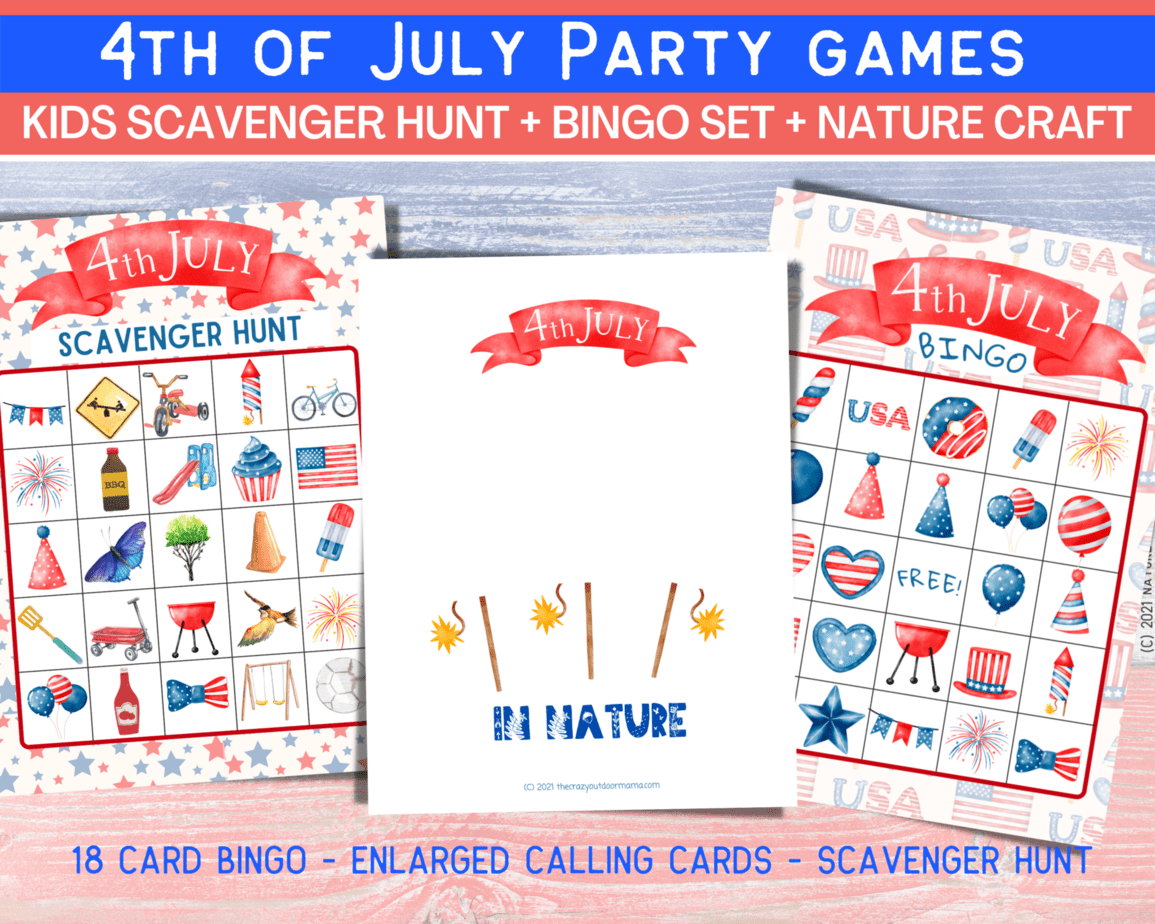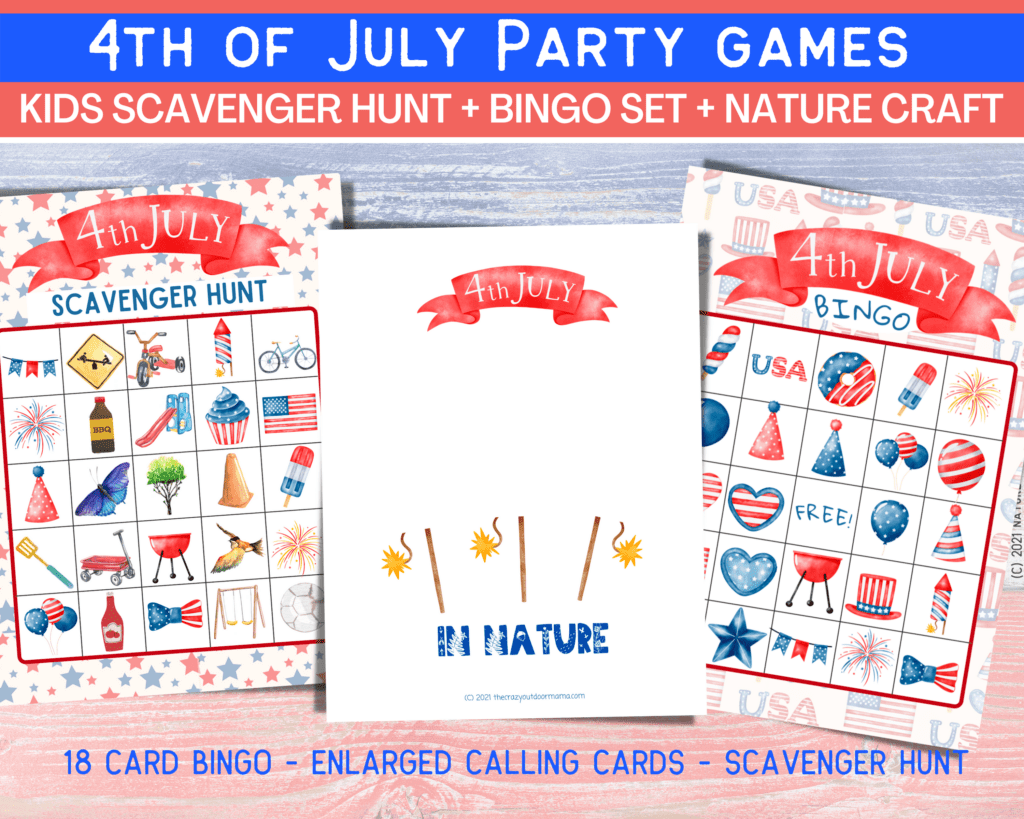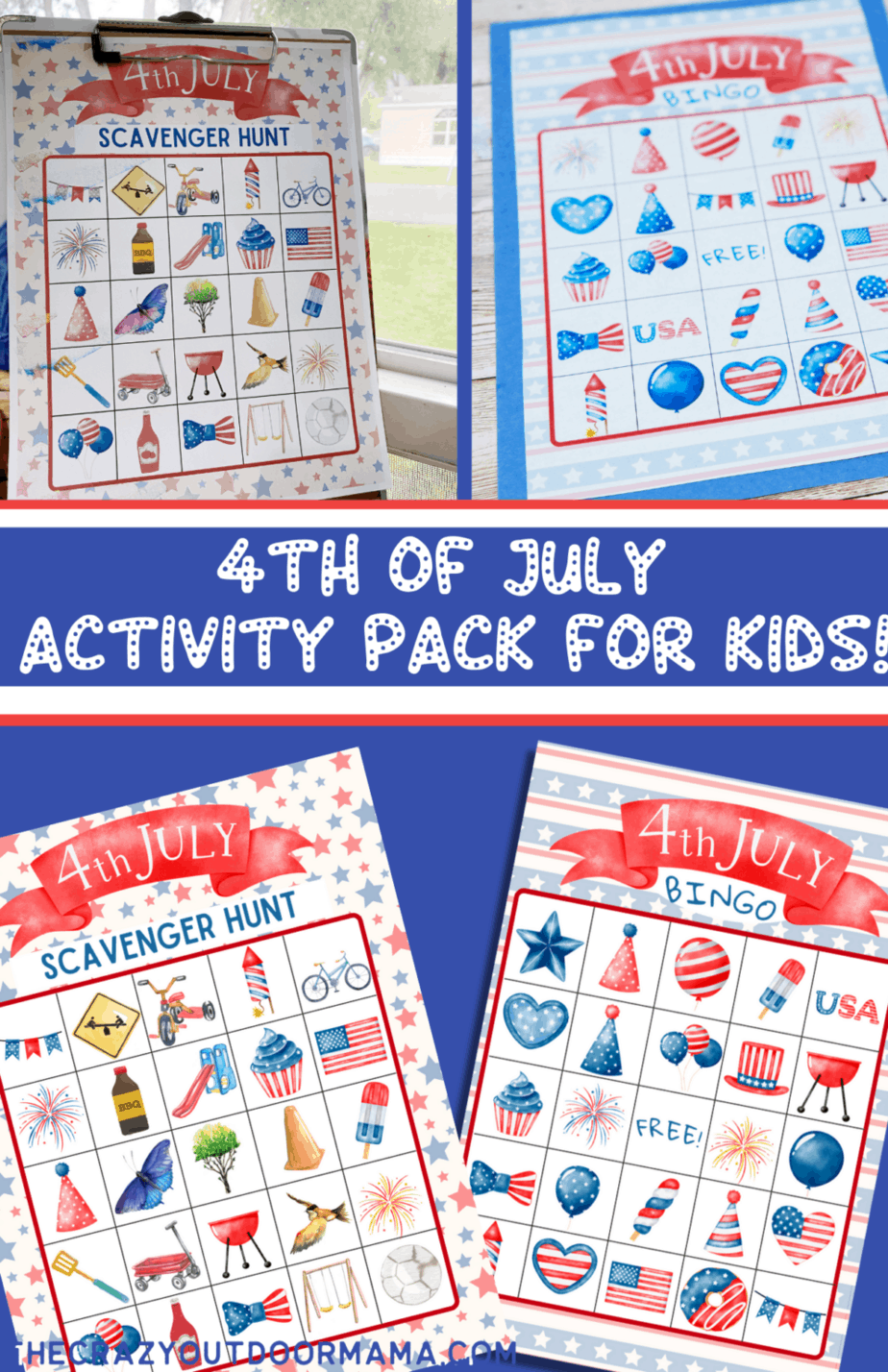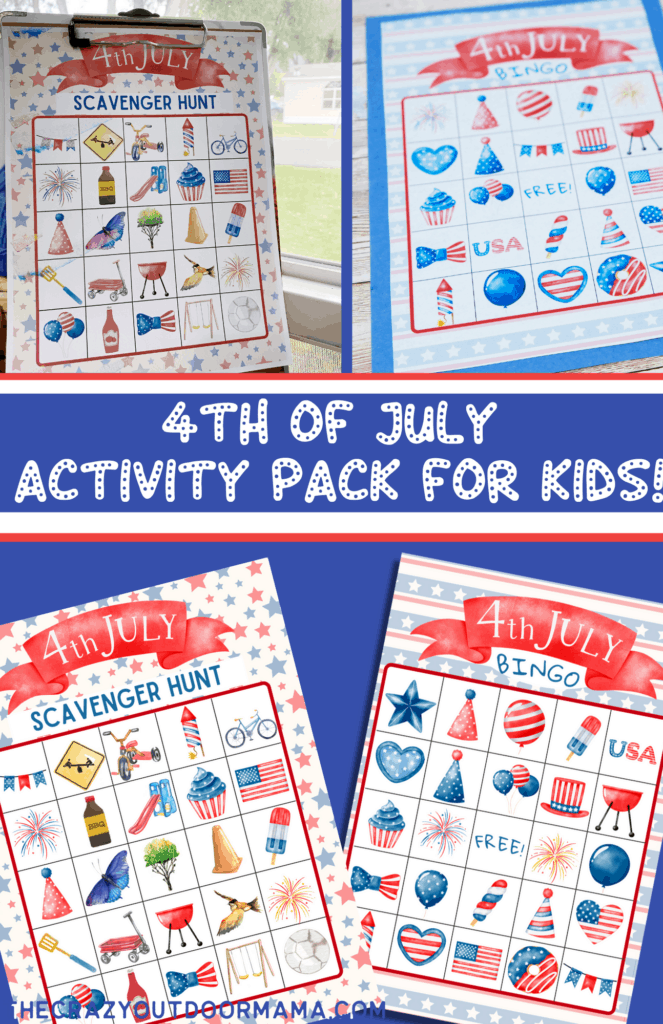 Latest posts by Stacy Bressler
(see all)