Are the waterways beckoning? Ready to graduate from kayaking day trips to overnight kayak camping? One of the first things you need to think about is your kayak camping kitchen and the food you'll need to bring.
Don't worry, you don't have to survive on just boring trail mix and cardboard-like granola bars. After a long day of paddling, you actually sit down to a decent meal.
In this guide, you'll learn all the basics about camp cooking for kayakers. As you'll see, the food and meals you prepare on overnight kayak trips are similar to what you might do on a hiking trip. However, there are a few differences, so keep on reading to find out more!
Let's get started with a few of the basics.
*Psst… If you want help planning the rest of your trip, check out my Ultimate Guide to Your First Kayak Camping Trip.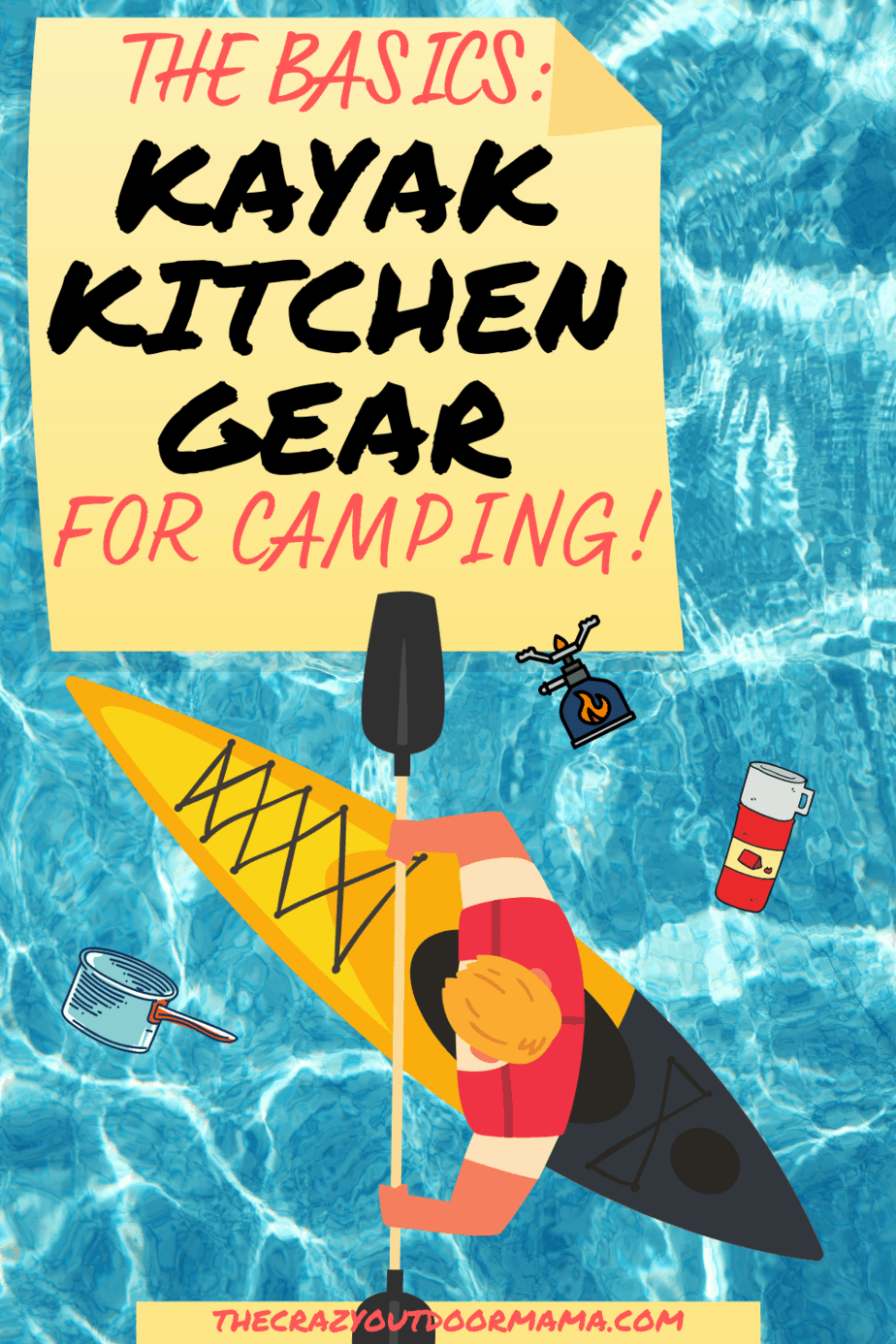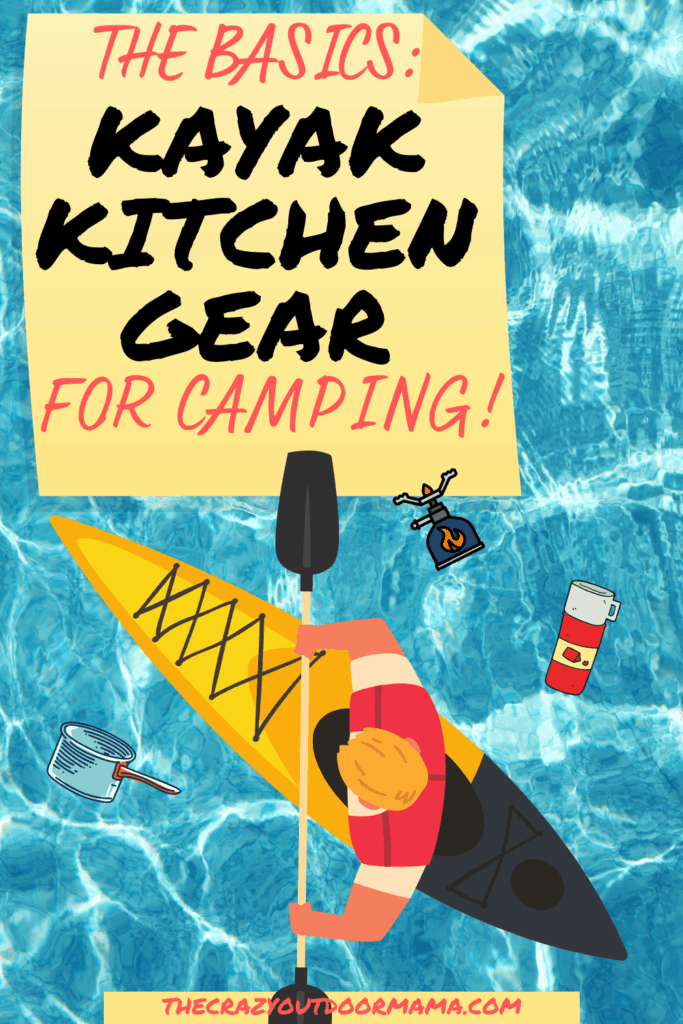 As an Amazon Associate, I earn money from qualifying purchases. You can read more about my privacy policy here! I am also an affiliate for various other programs and may earn money from those qualifying purchases at no extra cost to you.
Camp Cooking Basics for Kayakers
Keep it simple
Although you can usually take more gear when kayaking than backpacking, don't go strapping your 12-piece cast iron cook set and electric ice cream maker to your kayak just yet. 
You still have to be careful with how much you pack. Plan well and only pack kitchen gear you're absolutely sure you'll use. Although you're not carrying your gear on your back, the extra weight will still weigh you down and make it harder to paddle your boat.
You should also keep your kayak camping meals as simple as possible. Plan meals with just a few ingredients and even try to combine ingredients beforehand if possible.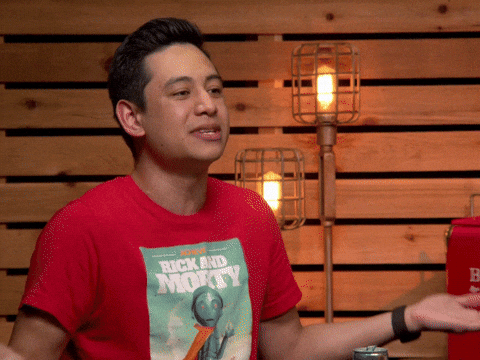 Keep it dry
There's nothing worse than looking forward to your camp burritos only to find out your tortillas are soaked with yummy lake water!
As with most of your kayak camping gear, do everything you can to keep your kitchen essentials and food dry. Seal your food in sturdy Ziploc bags, use dry bags, and pack important things in your kayak's waterproof hatch.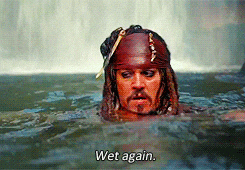 Don't forget your water
While kayaking, there's water water everywhere, but a lot of it you shouldn't drink. Don't forget to bring along plenty of drinking water and/or a way to purify it.
And since you'll also need to do kitchen cleanup (Yes, even in the freedom of the outdoors someone still has to do the dishes), it's nice to have something you can use to carry water to and from your food prep area.
Ok, so now that we've covered the basics, let's move on to the FUN STUFF – kayak kitchen essentials!
Basic Guide to Kayak Camping Kitchen Gear
So whether this is your first or your 50th kayak or canoe trip, these are some of the essentials you'll need to cook some delicious meals. *Later we'll get to the meals.
Heat – Camp stoves, fuel, wood, and other ways to make FIRE
First, you need a way to make heat. A campfire is nice for relaxing, keeping warm, and telling scary stories, but at the end of a hard day of paddling it's nice to have a faster way to cook your meal so you can finally start relaxing.
Here are a few stove types you should consider for your camp kitchen setup.
Wood-Burning Stoves
Simple, lightweight, and easy to use as long as you have plenty of stuff to burn. They're made to burn hot and direct the heat at the bottom of your pot. They're more convenient than a large campfire, but they're still not instant heat like a gas stove.
If you want to try a wood-burning stove to cook your meals while on your boat trip, I highly recommend the Solo Stove Lite or the Solo Stove Titan. They're as light as a lightweight backpacking stove and canister and use just a few handfuls of sticks to boil water or cook a meal.
Check out my full…
Canister Stove
Canister stoves are pretty simple too. Just screw the burner onto a compatible fuel canister and BAM! – you've got instant heat. (Once you light it of course)
One disadvantage is that if you go on overnight kayaking trips often, replacement fuel canisters can get a little pricey. So be sure to check the price of replacement canisters before you buy this type of stove.
Here are some nice options for canister stoves to take kayaking.
Liquid Fuel Stoves
If you go kayak camping often and don't mind doing a little maintenance on your camp stove, try a liquid fuel stove. They're versatile and have a refillable fuel canister. 
Most will run on a variety of fuels like kerosene, white gas, diesel, gasoline, and even jet fuel (just in case you happen to have any of that leftover in the garage).
Here are some of the top liquid fuel stoves to consider.
MSR WhisperLite International Multifuel Backpacking Stove
MSR Dragonfly Backpacking Stove
Other Fuel Types
You can also get compact camp stoves that work with denatured alcohol (Sterno) or solid fuel tablets. These are simple and compact, so they're nice if you've got a kayak with small hatches and limited storage space.
However, they do take a while to heat up so they're a nice lesson in patience as you wait 10 minutes for a cup of water to boil.
Esbit 3-Piece Camping Cook Set
Esbit Ultralight Folding Pocket Stove
Safety First!
Regardless of what type of stove you decide to get, don't forget…
NEVER use your stove inside your tent or another closed area
Always check your stove's condition before using it (You'd be surprised how much it can get jostled around in your kayak, especially on rough water)
Now that you've added a heat source to your kayak cooking setup, you need some cookware and utensils for preparing your meals.
Cookset and Utensils for Kayak Camping Food
When it comes to basic cooking equipment and food preparation, there are a lot of different options. You can go with either the John Wayne setup, the Johnny Depp setup, or anything in between.
The John Wayne – A Tall Metal Cup
It's rough, it's rugged, it's awkward in some situations, but it'll get the job done.
A single metal cup is the love of minimalist hikers the world over. Use it to boil water, make soup, oatmeal, coffee, and more in it.
*Secret Tip!!! – Get a long-handled spoon so you don't get your hands dirty when reaching into the bottom of the cup to get out the last bit of stew.
Think you might wanna go kayak camping with John Wayne? Here's a good place to start.
TOAKS Titanium Long Handle Spoon
Solo Stove Pot 900 (The Lite nests perfectly inside)
Solo Stove Pot 1800 (The Titan nests perfectly inside)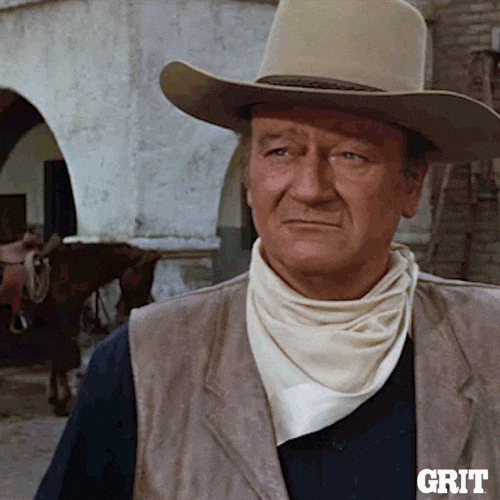 What about the Johnny Depp?
The Johnny Depp – All-In-One Camp Cookset
It's extremely versatile (think Gilbert Grape to Jack Sparrow), and will let you cook almost everything conceivable. (But it's still not exactly what you'd want to bring home to mama's kitchen🤪)
The GSI Outdoors, Pinnacle Camper 2-4 Person Cooking Set
If you don't mind carrying a little extra weight and bulk because you want more versatility and comfort when cooking your meals, go with a multi-piece cooking set. They'll usually have a combination of a pan, a small pot, a large pot, and sometimes also with cups and utensils that all fit together.
Here are some nice options for compact and versatile camp cooking sets and utensils.
GSI Outdoors, Bugaboo Camper 4 Person Cooking Set
TOAKS Titanium 3-Pieces Cutlery Set
GSI Outdoors, Destination Kitchen Set of 24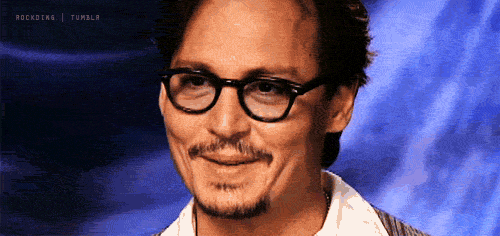 Now that we've got your basic cooking gear squared away, let's move on to the yummy part, THE FOOD!!!
What Food Should I Pack for Kayak Camping?
Feeling hungry yet? You might wanna get a snack, 'cause now it's time to start imagining those yummy meals you're going to enjoy while kayak camping.
When planning what food you're gonna pack for your paddling trip, look for simple ingredients that are…
Easy to pack
Non-perishable
Fast-cooking
Calorie dense
So what kind of food can you actually pack on a kayak or canoe trip? Here are some of your best food options. for kayaking.
Pre-Packaged Meats: Like the ones that come in tear-open foil packets. You can easily find things like tuna, salmon, chicken, and even crab meat! Canned meats will work too, but they're heavier.
Pre-Cooked Beans and Grains: Get things like rice, couscous, and beans that are already cooked and sealed in foil packets. Look for ones that are ready in 2-3 minutes after popping them in a microwave.
*Insider Tip!!! – Food like meat and beans that are prepackaged in the foil packets are suuuuper easy to heat up. If you don't have a hand-cranked mini microwave, just cut a small slit in the top of the packet and put it in a pot with boiling water. In just a few minutes the contents will be hot and ready to eat.
*SUPER Insider Tip!!! – Use your long-handled spoon to eat the contents right out of the foil packet to save on dishes.
Instant Oatmeal: Good 'ole oatmeal. Just add hot water and you've got a tasty warm breakfast on a cool morning by the lake.
Preserved meats like pepperoni and summer sausage: These are nice to cut up and add to rice, pasta, or soups.
Granola: Add a little powdered milk and water for a power breakfast that'll get you ready for paddling.
Pasta: Opt for smaller pasta that is more compact for packing and easier to cook.
Instant Rice: Cooks in just a few minutes and is calorie-dense.
Hard Cheese: Usually doesn't need refrigeration.
Nut Butter: Spread it on a tortilla or sprinkle some granola on it for a yummy lunch while out on the water.
Beef Jerky: Sure, it makes a great snack, but you can also add it to soups, rice, and pasta. Just make sure to add the beef jerky to the hot water as you're cooking it so it has time to soften.
Ramen: No list of camping food would be complete without ramen noodles.
Nuts: Great for snacks or to sprinkle on top of other meals for a nutty taste.
Instant Coffee: Don't even bother trying anything else, just get Starbucks instant coffee packets. You'll thank me later.
Premixed Seasoning Packets: They make it easy to get a variety of flavors while out in the wild.
Dried Fruit: Lightweight and calorie-dense, dried fruit makes a great addition to granola, trail mix, or just as a snack on its own.
Oil: You can't get much more calorie-dense than oil. So bring along a small bottle of olive oil. Use it in your skillet so your scrambled eggs don't stick or dribble some in your stew for a few extra calories.
Dehydrated/Freeze Dried Meals: You can get a surprising variety of dehydrated and freeze-dried meals and ingredients – from freeze-dried veggies you can add to rice to freeze-dried lasagna.
Here are some other good freeze-dried meals to try!
Questions that are probably rolling around in your head about cooking while kayak camping…
How Do I Come Up With My Own Kayak Camping Recipes?
With the above food ingredients, it's suuuper easy to come up with your own recipes. All you have to do is…
Choose your carb 
Choose your protein
Throw in some veggies (C'mon, even in the freedom of the outdoors, you still gotta eat your vegetables!)
Seasoning
Cook it all in one pot (or your John Wayne)
Minute Rice + Chicken (from one of the foil packets) + Freeze-Dried Veggies + Lemon Pepper Seasoning Packet = A yummy camp meal!
*Got a super delish camp recipe? Check me out on Facebook, Pinterest, or Instagram and tell me all about it!
You can also check out some of my camp recipe articles…
What About My Coffee??? I Need Coffee!!!
Don't worry, I'm not gonna leave you without your daily caffeine boost while on your kayaking trip. Just make sure you pack an extra sock (or pair of knee highs) so you can strain out the grounds.
If that's how you make camp coffee, please send me a picture! 🤣
The rest of us will either use instant coffee or get one of these awesome gadgets to add to our kayaking gear that'll let you make almost any kind of coffee – from drip to espresso!
GSI Outdoors Ultralight Java Drip
Stanley Adventure All-in-One, Boil + Brewer French Press
Wacaco Nanopresso Portable Espresso Maker
I Don't Want to Invite Any Bears to My Party… What Should I Do?
If the only bear you want in your camp is the teddy bear you packed to help soothe you to sleep, then you need to keep a few things in mind.
Use a bear canister or bear bag to safely keep food away from your camp and away from bears.
Burn food scraps or dispose of them as far away from your camp as you would like to keep the bears.
Wash your dishes far away from camp.
If you're in bear country, it's even a good idea to cook and eat away from where you'll be sleeping.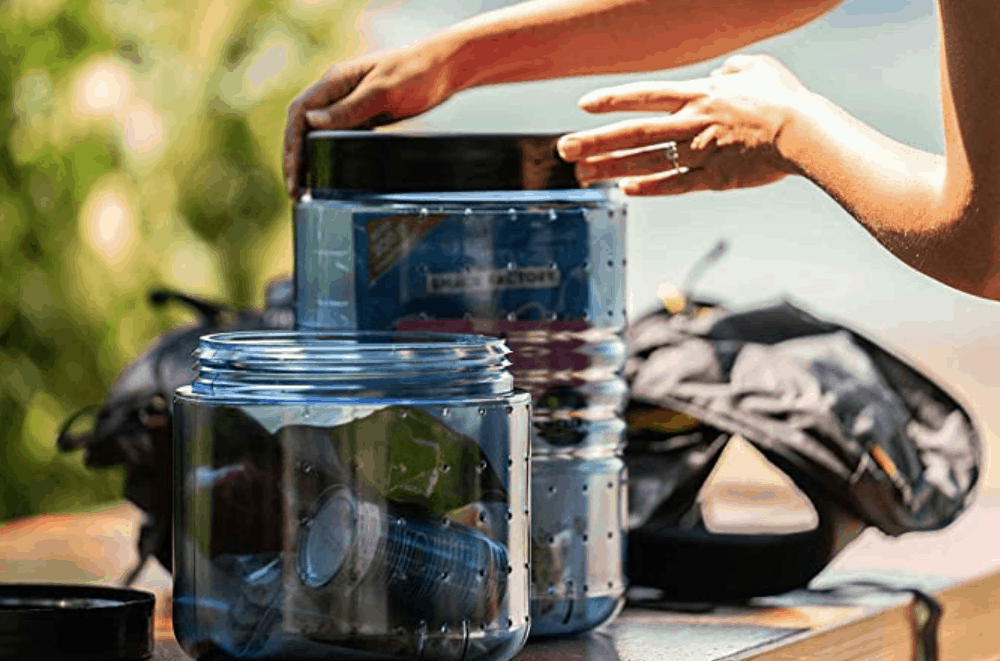 Paddle Off Into the Sunset With a Full Belly
You did it! You made it to the end. You're an official kayak camping chef! Now you can paddle off into the sunset with a full belly! And a belly that's not full of just trail mix and granola bars.
Want some help planning the rest of your kayak camping trip? Check out here some of my other kayak camping articles.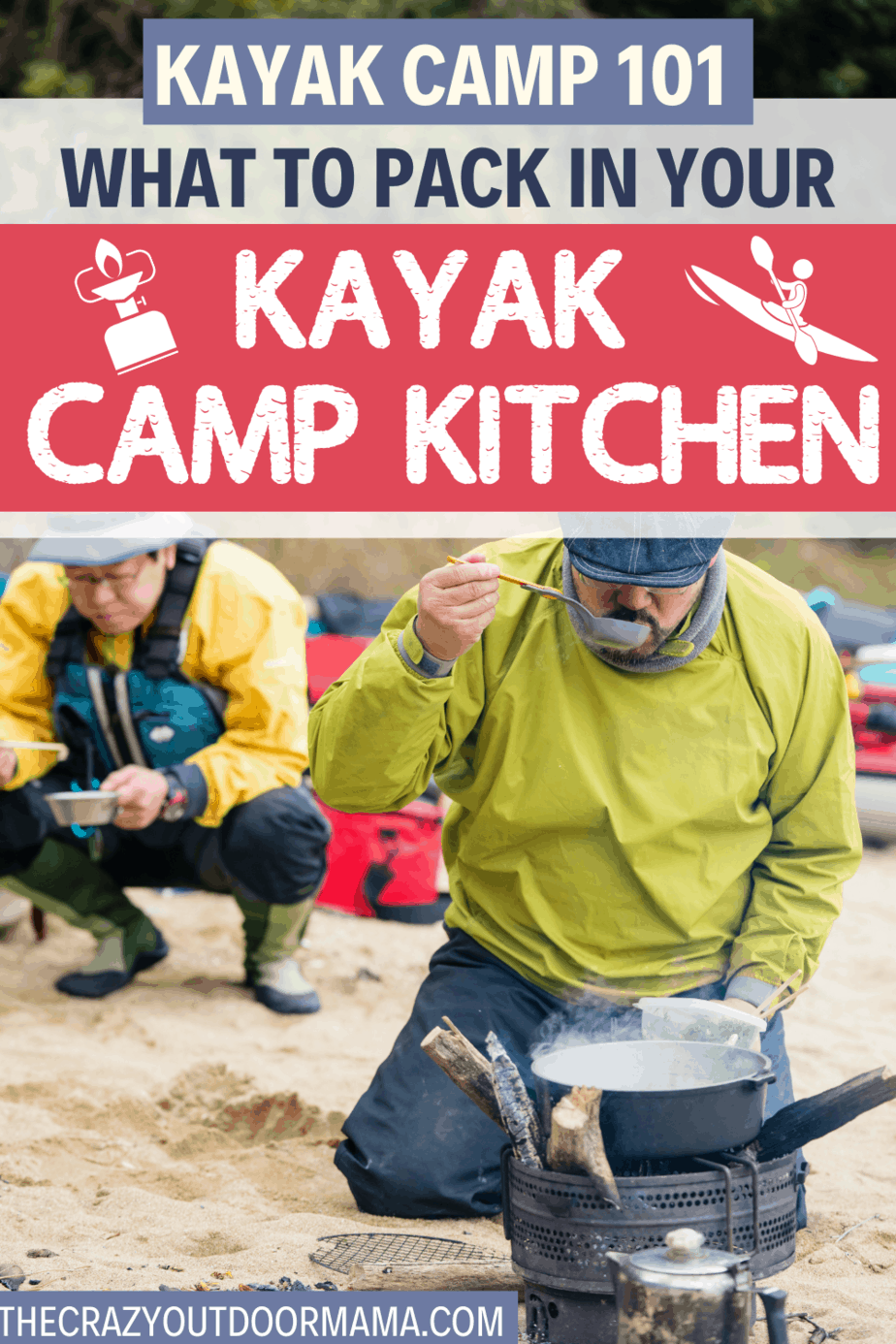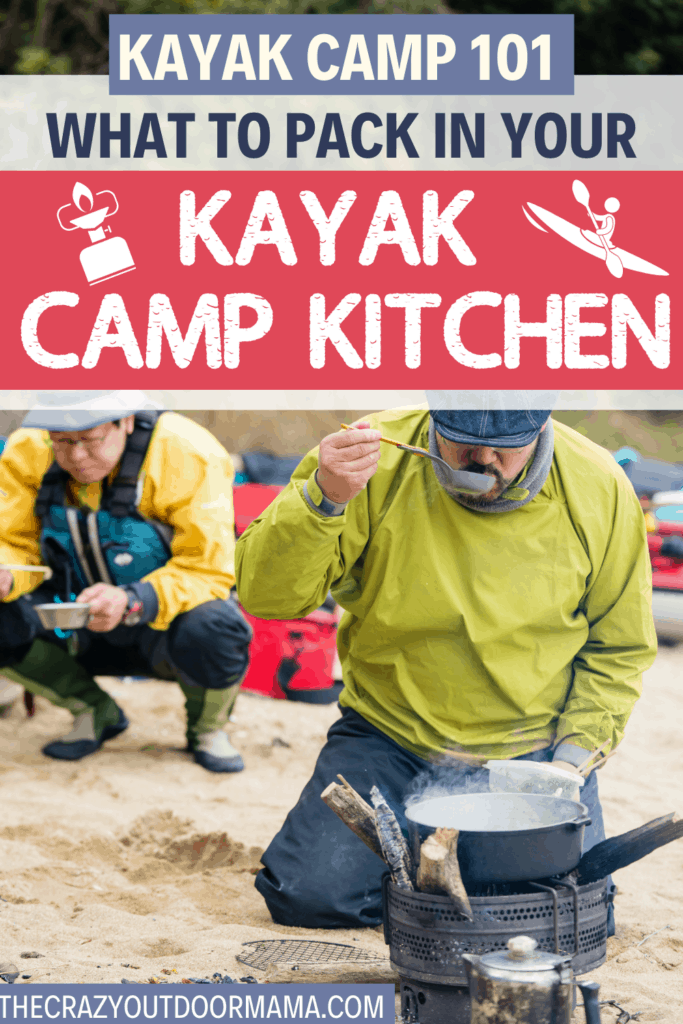 Latest posts by Stacy Bressler
(see all)