If you're a first time mom, these breastfeeding tips are just what you need for an amazing nursing journey!
I think we can all agree that breastfeeding, even though it's "natural" can be REALLY hard!
You have your baby, someone will likely help your baby latch, then you're sent on your way a day or two later!
Now you have to attempt to provide all the food this little baby needs to grow… it can be intimidating!
Don't worry though! I have nursed 3 babies, two of them being twins, and have the info you need to have a successful breastfeeding journey too!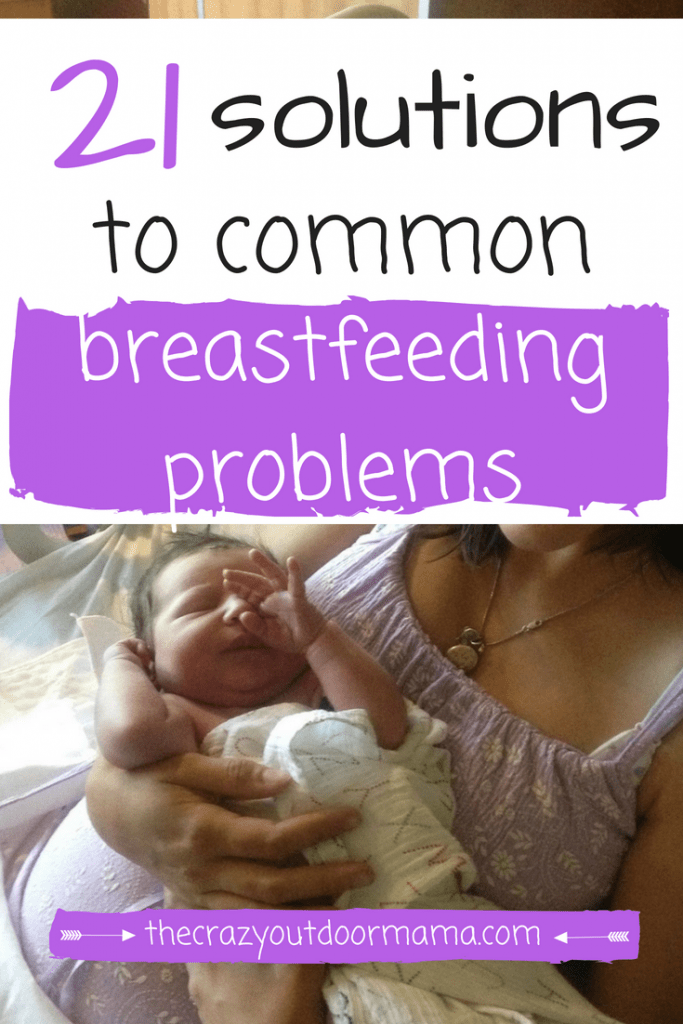 I'm going to tell you about the breastfeeding things I loved, and the nursing items I REALLY wish I would have had!
I've breastfed my twin girls for over a year, the end is finally in sight!
While I am very thankful that I was able to nurse that long… holy cow is it exhausting!
I have been supplying with formula, about one can a week, but overall I am still able to nurse them throughout the night, as well as most of the day. I only end up needing the formula if it's been a busy day and I haven't properly hydrated, or we just missed some nursing sessions for one or two days in a row and my supply dropped.
Some things I learned by chance, some breastfeeding tips I heard through friends (and wish I would have done!) and others I learned the hard way (such as don't buy cheap milk storage bags just to save a dollar.. they all burst when thawing out!)
If you want to know some other useful tidbits about babies, check out this list of over 19 tips to make those newborn days a LITTTLE easier!
P.S. I just wanted to let you know that I am an Amazon affiliate, which means I do make a small commission if you buy something through my links! More info is here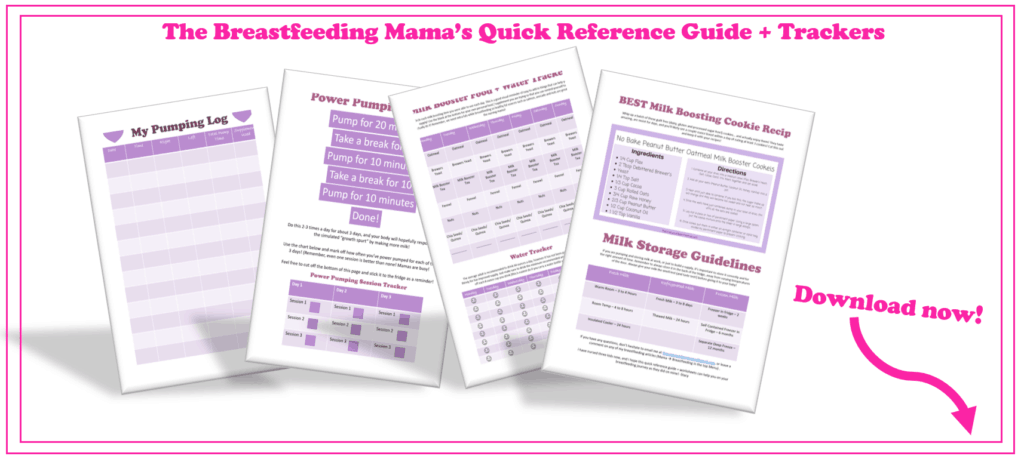 Are there any breastfeeding classes or books I should get?
I want to start by saying I did take a class, but it was at our local hospital and SUPER AWKWARD! If anything, it made me feel more stressed about breastfeeding my son than I felt before I went!
That's why I love Milkology's Ultimate Breastfeeding Class! I wish I had taken this when my kids were still breastfeeding, but I want to help fellow mamas out!
Learn EVERYTHING there is to know about breastfeeding in the comfort of your home, without some random person starting at your nipple while you breastfeed!
The class is all video, so you can have it on while you browse the internet or whatever else you want to do! There's a ton of content, so skip scraping the internet (yes, I am still happy you're here though!) trying to find answers from tons of different places, and invest in your breastfeeding journey!
I did list the best breastfeeding book a little lower down if you're more of a girl who likes to turn pages!
For help with breast engorgement and clogged ducts
These "Breast Therapy"

heating and

cooling pads! They can be cold to relieve the pain of engorgement, and be warmed for helping in relief of a clogged duct! They conform to the shape of your breast, and are reusable!
My ultimate secret weapon is

this

pill when it comes to keeping clogged ducts at bay! It's great for maintenance, but also super great for tackling a clogged duct! Just take 1 a day, or if you have a clog, take 2 or 3! My OB recommended this and I love it!
Breast Milk Storage and Breast Pad Ideas
I love these that are perfect for saving every little drop of milk letdown! If you are only nursing one baby, then when you let down, you may waste up to an ounce on the side baby is not nursing on! I SO wish I would have had this with my son – instead, all my extra milk ended up in a breast pad =(
If you want washable, reusable breast pads then why not get one with cute designs? It's pretty much the only way to make it feel less awkward… breast pads are a MUST in the beginning because you will be making a ton of milk and will likely, at some point, leak through your shirt and be looking for the nearest sweater to turn on! I love

these reusable breast pads

because they are a great price, made of organic material, and come with their own laundry and travel bag!
While reusable breast pads are great, I think that sometimes they are not as absorbent as needed in those first few weeks. That's why it might be handy to have

these super absorbent disposable breast pads on hand

! Throw some in your purse for emergencies, or just use them for those heavy first weeks. These ones also have some stickiness on the bag so that they will stay in place in your bra and not bunch up!
For the love of all things good… please buy quality bags if you will be storing your milk! This has been my biggest regret now that I am using up all my freezer milk. I know that lasinosh is the big name, but over 80% of their bags have burst upon thawing! That's ALOT of lost milk (I thaw them out inside of a sandwich bag now, FYI, in case you are paranoid about losing your milk) I tried a couple of different brands, and really liked Medela Milk

Storage

Bags! They do SO much better in the freezer, and the material itself just feels thicker!
If you don't pump much, but still want to have a way to freeze excess milk you get through manual pumping or such,

this milk storage tray is perfect for you!

It freezes the milk into convenient little 1 oz sizes that are so handy if your baby just needs a little bit more milk, but you don't want to waste a whole bunch by thawing out a whole bag!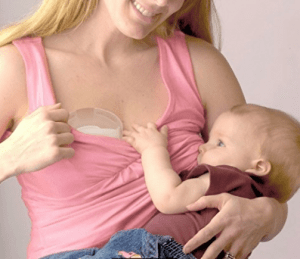 How to help sore nipples feel better!
Some babies really struggle with latch, or just love to chomp down. Even without teeth, that can really hurt! These "soothies" for sore nipples are so so helpful in the beginning weeks while you get breastfeeding figured out! They are perfect for relief from cracked nipples!
To help heal cracked nipples, you gotta

h

ave some amazing nipple cream

on

hand like this! What I love about this brand is that you DON'T have to wipe if off before feeding baby (who has time for that??) because it's made from ORGANIC food grade ingredients that are fine for eating! It also is an amazing price because you get double the amount of other nipple creams for the same price!
Breastfeeding Book and Nursing Pillow of Choice
While I did not buy a book, it probably would have been really helpful! I also did use a pillow in the begging, so you may like to do that too!
The best and highest rated breastfeeding book is, unsurprisingly, by the Le Leche League who are the major authority when it comes to all things breastfeeding
When it comes to boppies, you don't need anything fancy!
You can try using pillows if you like, or no pillow at all, BUT if you have small breasts like me, it may be useful to lay your baby on the boppy so that they are able to reach your breast.
It's also useful because it's the perfect shape to cradle babies body while you nurse!
Nursing pillows are also awesome because they can contain your baby from rolling around in the early stages, as well as facilitating tummy time with your baby (which is REALLY important for development!)
This is the #1 Bestselling breastfeeding pillow on Amazon – it looks amazing!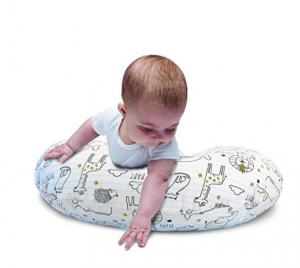 If you're returning to work and want to pump for your baby, check these products out!
If going to work at some point after having your baby, then it's all about maximum pumping power, good storage and transport of the milk, and easy ways to keep everything clean!
I worked for a bit after my son was born, and really learned the ropes!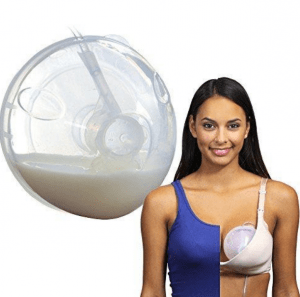 Do you need some ideas to help boost your supply?
At some point, we all wonder if we are making enough, or maybe just want to make more to get a freezer stash.
Everyone is different, so any particular pill or cookie may or may not work for you but hey… it can't hurt right!
I especially love lactation cookies! They are a yummy way to boost your supply, and there's alot of healthy recipes out there that you don't have to feel guilty about!
In fact, one of my most popular articles is my Peanut Butter Chocolate and Oatmeal No Bake Lactation Boosters! It's been pinned thousands of time, and it's definitely worth checking out! Even better, is that it's gluten, processed sugar, dairy and egg free… and STILL taste amazing!
If you have a pump, you could also plan for some power pumping sessions to really boost your supply!
Power pumping, in short, is making your body think that your baby is going through a growth spurt. You do this by pump often over a short period of time, simulating "cluster feeding".
Power Pumping can work for you too!
If you want to know more about how power pumping can boost you supply, check out my
power

pumping

guide here!
Using this method, I was able to provide enough (and more!) milk for my twin girls in the NICU! If you do decide to supplement (which is totally fine – I did!) check out how to pick the best formula, a good bottle schedule, and how to work on your supply while
supplementing here!
Here are some other ideas on how to boost your milk supply
These

Fenugreek and Blessed Thistle Pills

really worked to boost my supply! I took them and I got up to 2 ounces more per pump session, which was amazing for me! They aren't giant, and you only need to take 3 a day!

These pills

are great for gassy babies or if your body has not been responding to fenugreek or other typical supply boosting herbs. It's one of the most potent herbs known to boost lactation, and they even off your money back if you don't see any significant results in the first 21 days!
If pills make you gag, then you might like this

milk boosting chocolate drink mix

! You can use it with milk, water, or heck, even your coffee! It has amazing reviews, and people reported getting up to 4 ounces more each session! This powder mix is easy to take to work, or just add it into a smoothie! YUM!
Are you a tea person? Then you gotta try

Mother's Milk

Tea! Other mamas (including myself) have had some amazing results drinking this tea, and it's really easy to add into your day!
If you want cookies, but don't want to get all the stuff together, these

yummy oatmeal

chocolate chip cookies come ready to bake! They are the #1 bestseller in cookie mixes, so I'm sure these won't disappoint!
Don't even feel like baking (who has the time anyways?) You might love these ready to eat cookies! I love that you can just slip one or two in your purse, or have them with your morning coffee!
Do you feel prepared to breastfeed now?
While this is all the information I could think of, there is so much more you'll learn that no book or article could describe!
If you have issues breastfeeding, I definitely suggest contacting a lactation consultant. They can weigh your baby before and after each feed to make sure they are getting enough milk as well as watch you breastfeed to make sure things like baby's latch are good.
Also… some women just can't breastfeed!
Don't refuse to give your baby formula because of some social pressure to exclusively breastfeed.
Remember, before formula, there were wet nurses and goat's milk!
You will be a great mama no matter what you do, as long as you are doing what's in the best interest for you and your baby!
If you travel, check out this guide on how to travel while pumping!