If you're someone who finds the phrase "If you want it done right, do it yourself" something you agree with, then you will LOVE this camping log!
I have created a variety of camping journals in the past – free ones for readers/subscribers, some printable ones I sell on Etsy, and others that are already made that I sell on Amazon. However, I wanted to be able to include EVERYONE's suggestions… and so I made an easy to use "Build Your Own" type system.
There are a variety of options to include in your journal, and the best part is… you only have to print the ones you'll use! Even better, I made a guide to which templates are on which page, as well as a "building page" to keep track of how many you want.
One more thing – these pages are for PERSONAL USE only. They are not journal interiors for commercial use, not to be given away, resold, or used in any individual part or product. Please respect that it takes a very long time to create these sorts of things. Thank you! =)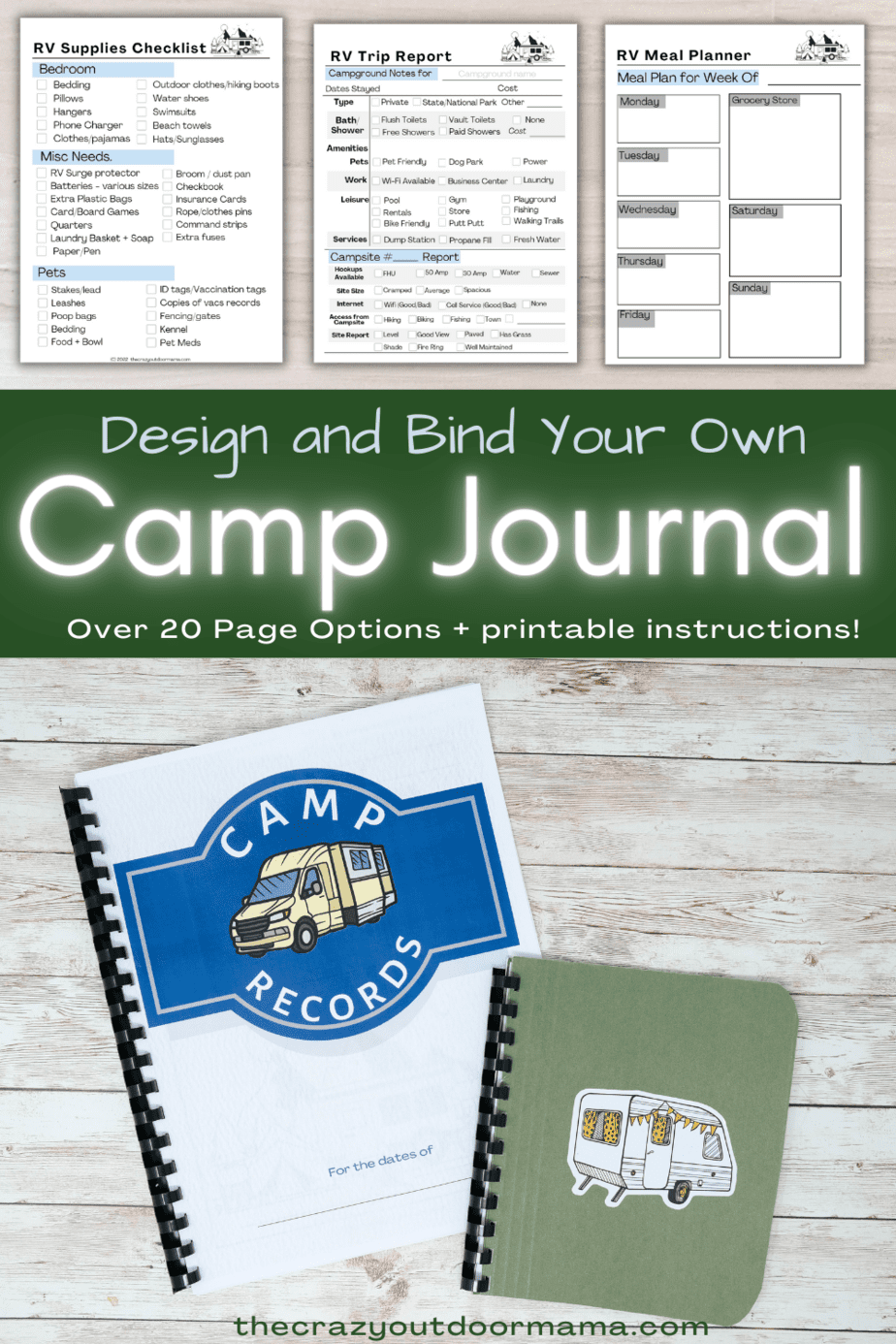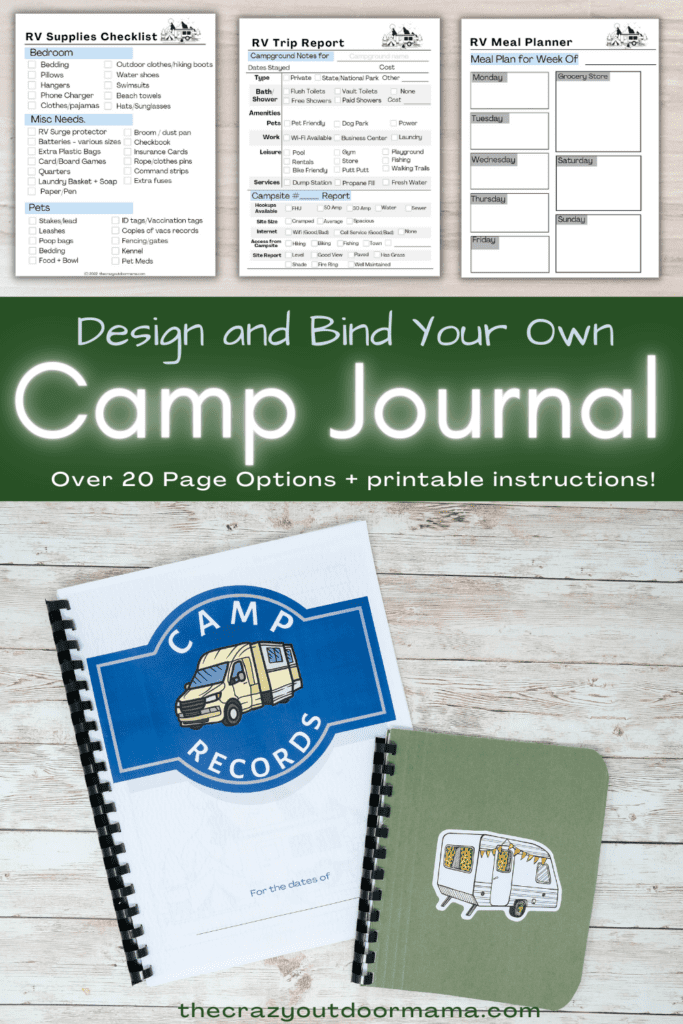 Non Comb Binding Options for Your Camp Journal
Using the variety of journal inserts, here are a couple of ways you could do your camping journal. This tutorial will be focusing on comb binding version that's shown in the pictures, but these are still completely functional in other formats such as –
In a 3 Ring Binder
Hole Punch + String
Mini Booklet Form
As single use sheets (checklists)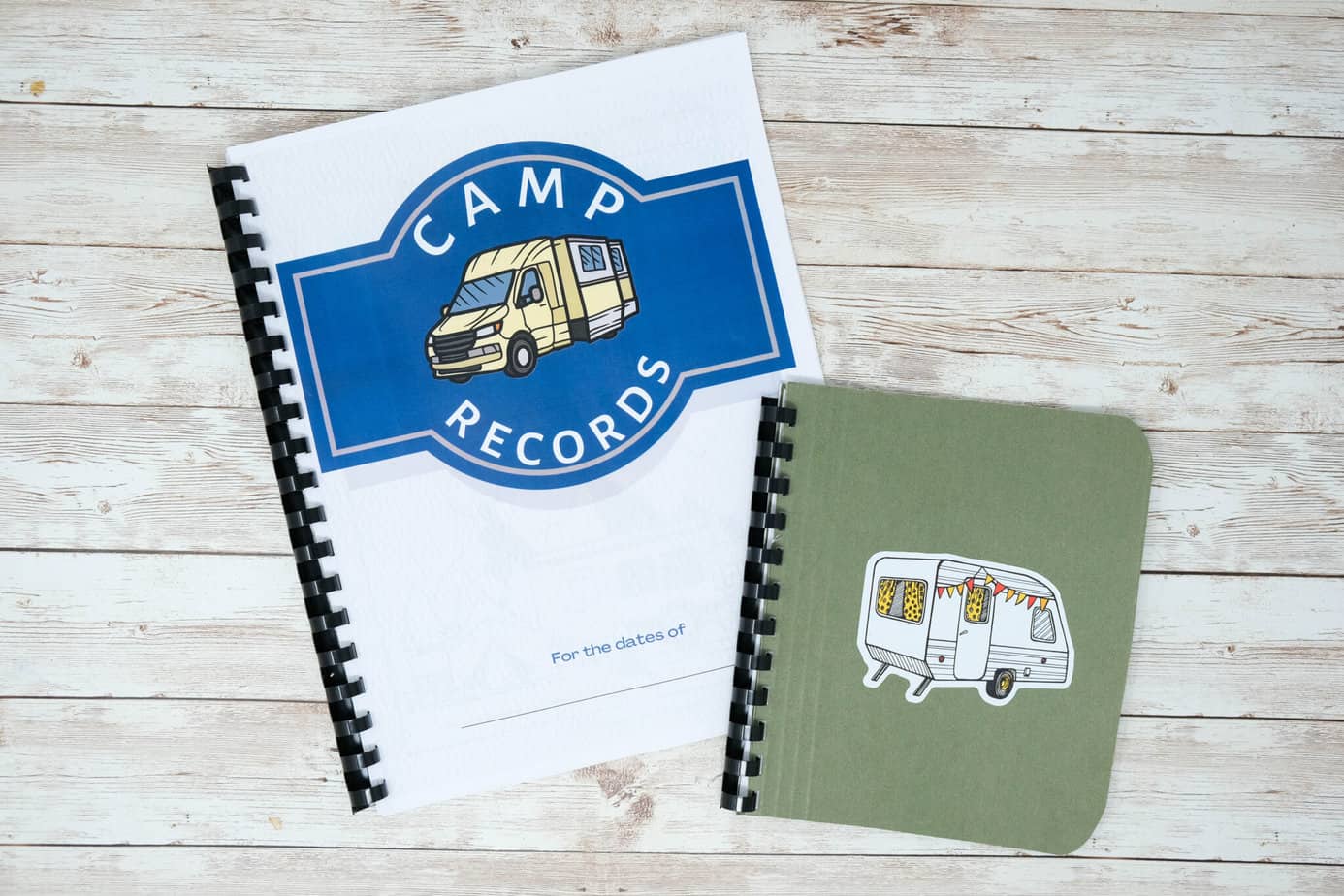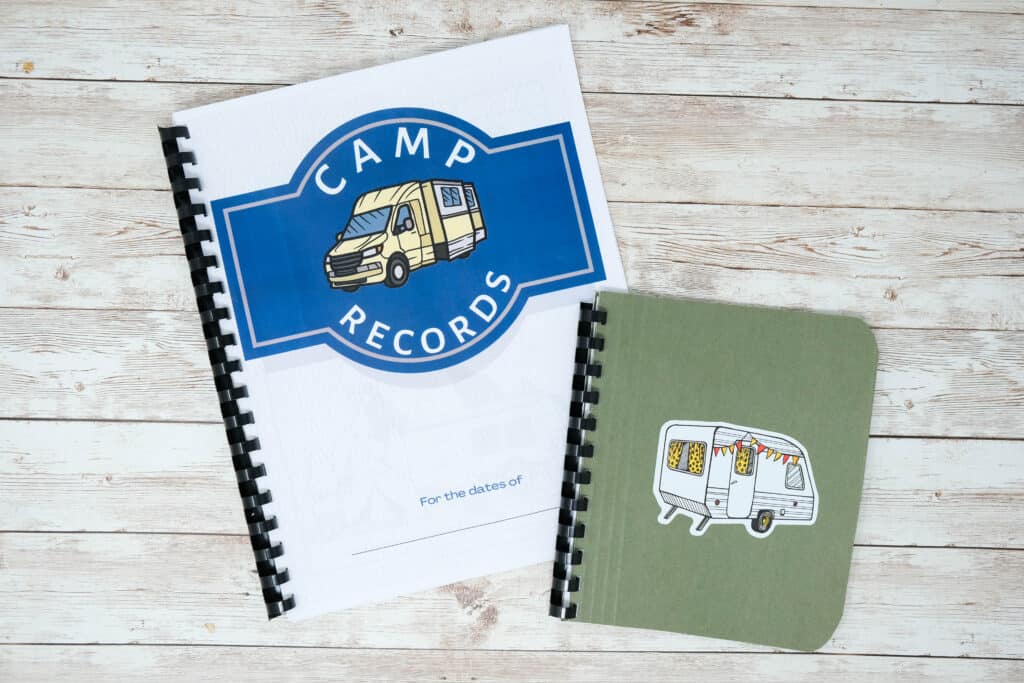 Page options
WE all have different priorities when we camp – for example, people like my dad ALWAYS write down the milage. Me on the other hand? I don't know if I've ever written that once in my life!
With that thought in mind, I really wanted to make this my most customizable journal to date. Instead of having a set layout, and set amount of entry pages, you can use the "Pick Your Pages" planner to get it exactly how you want it!
Here's the excerpt from the "Pick Your Pages" Planner that includes all camp journal options
Entry Page
RV Travel Log (Left Side)
RV Travel Log (Right Side)
RV Supplies Checklist – Trailer/RV Needs
RV Supplies Checklist – Tools & Gear
RV Supplies Checklist – Kitchen, BR, Meds
RV Supplies Checklist – Bedroom, Misc, Pets
RV Supplies Checklist – Kids
RV Meal Prep – 3 Day Meal Plan
RV Meal Prep – 7 Day Meal Plan
RV 7 Day Trip Planner
RV Trip Planner – Arrival/Departure List
RV Trip Report (Left Side)
RV Trip Report (Right Side)
RV Record Keeping – Mileage Log
RV Record Keeping – Repair Log
RV Record Keeping – Maintenance Log
RV Personal Notes – Travel Goals Pt 1
RV Personal Notes – Travel Goals Pt 2
RV Personal Notes – Friends & Contacts #1
RV Personal Notes – Friends & Contacts #2
RV Personal Notes – Notes & Pictures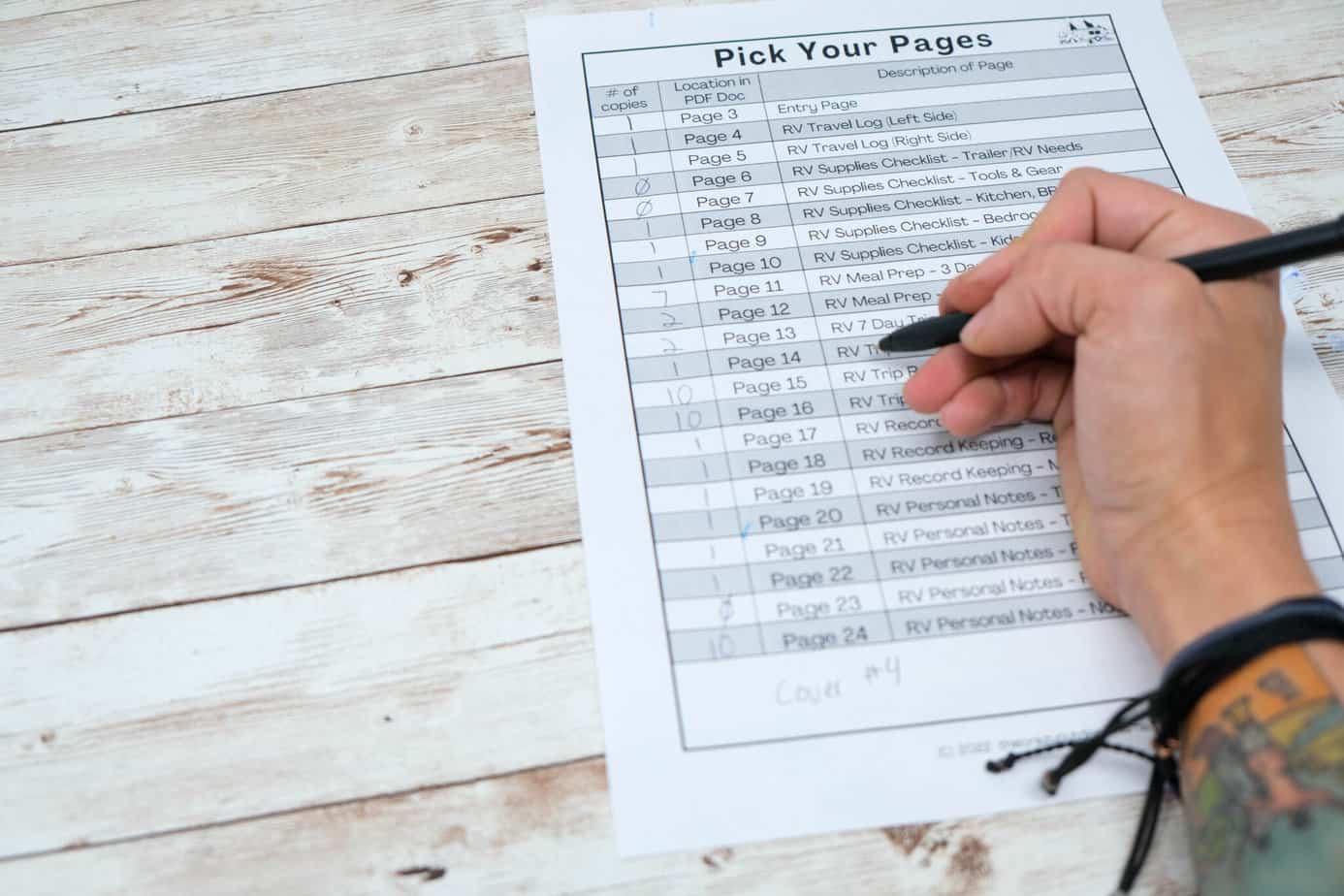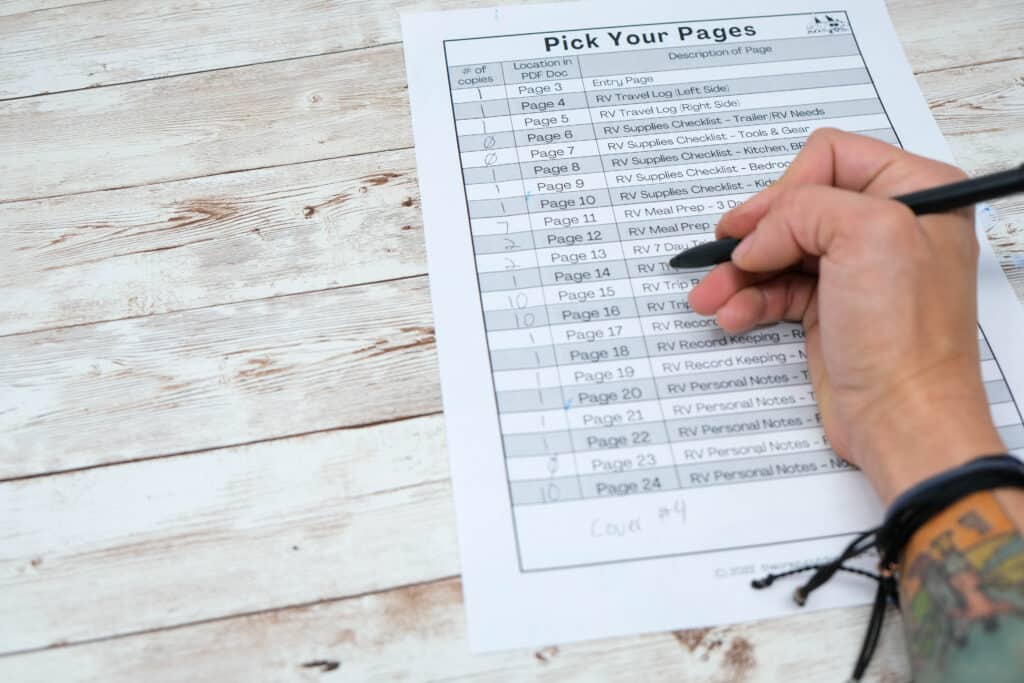 Size Options
Instructions for both the full size journal and booklet style are included. If you're looking for an easier project, you might want to stick with making the full size camp journal – you will only need to now how to print on both sides.
However, if you feel comfortable in Adobe Acrobat, you can have a REALLY FUN TIME completely customizing the layout before you print it so that it is in a cute, smaller booklet form. There is alot more trimming and formatting, but if you don't mind… it's worth it!
Written instructions with pictures are included in the Custom Camp Journal Packet to help you though!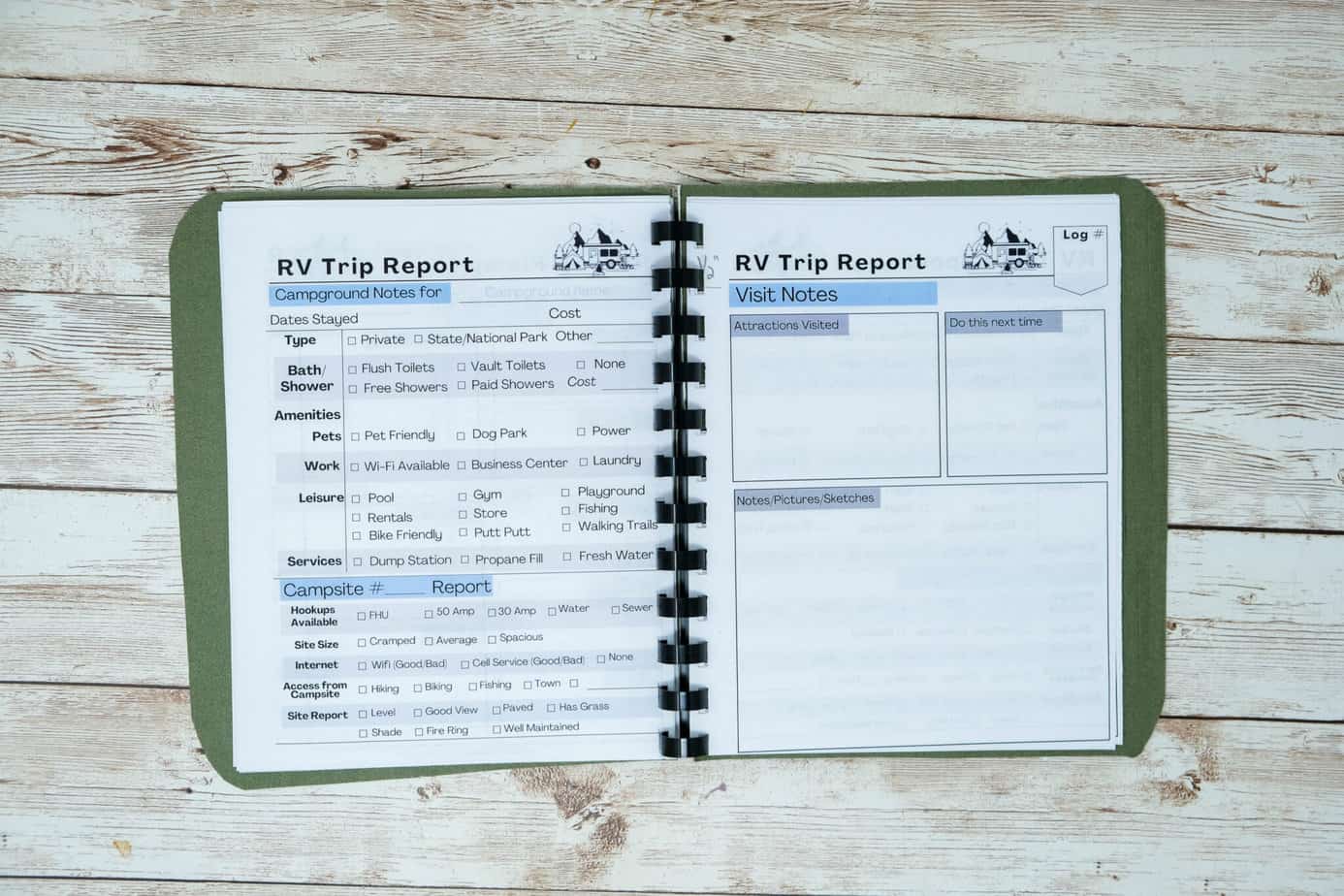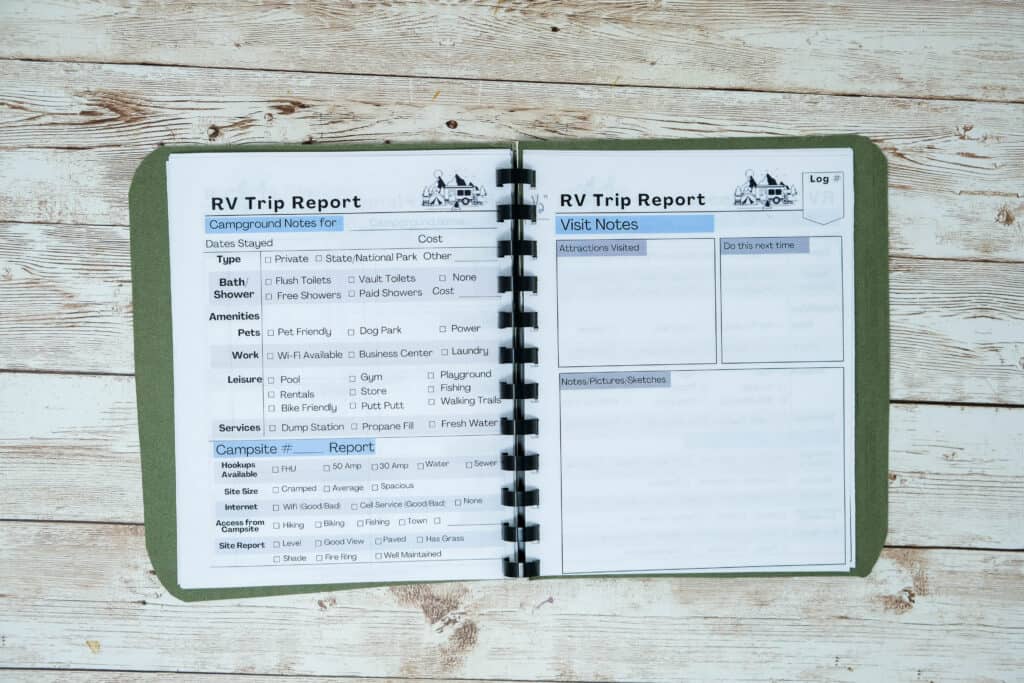 What You'll Need
I have linked the comb binder I used below – this was actually my first project with it, and I was pretty impressed once I learned how to use it!
You will also need to purchase the Custom Camp Journal Packet from my Etsy as it has all the options as well as pages of written directions and pictures to help you make yours perfect!
Now let's get to it!