If you're someone who finds the phrase "If you want it done right, do it yourself" something you agree with, then you will LOVE this camping log!
I have created a variety of camping journals in the past – free ones for readers/subscribers, some printable ones I sell on Etsy, and others that are already made that I sell on Amazon. However, I wanted to be able to include EVERYONE's suggestions… and so I made an easy to use "Build Your Own" type system.
There are a variety of options to include in your journal, and the best part is… you only have to print the ones you'll use! Even better, I made a guide to which templates are on which page, as well as a "building page" to keep track of how many you want.
One more thing – these pages are for PERSONAL USE only. They are not journal interiors for commercial use, not to be given away, resold, or used in any individual part or product. Please respect that it takes a very long time to create these sorts of things. Thank you! =)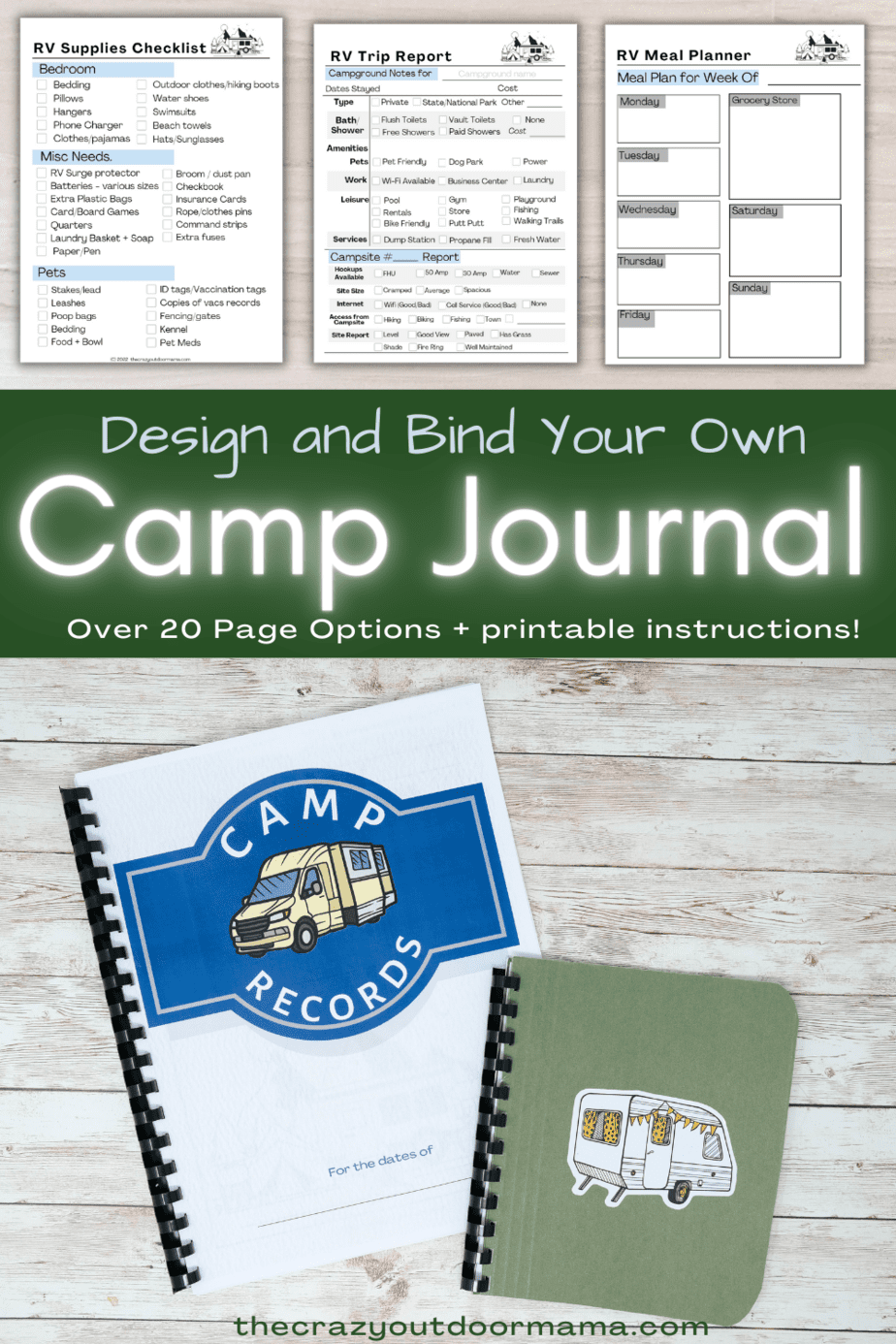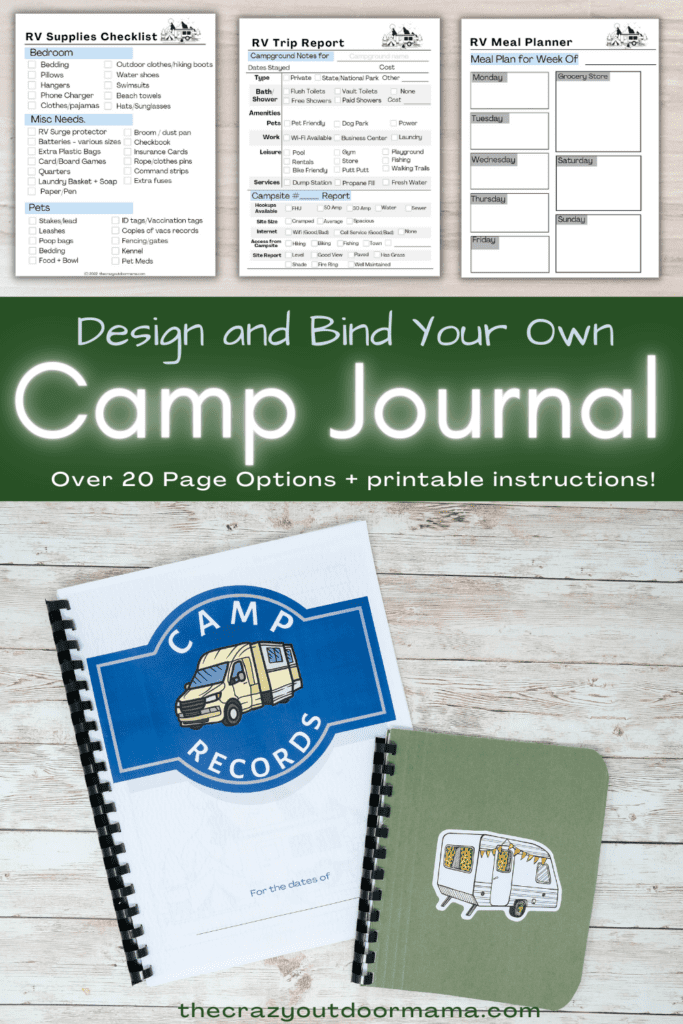 Non Comb Binding Options for Your Camp Journal
Using the variety of journal inserts, here are a couple of ways you could do your camping journal. This tutorial will be focusing on comb binding version that's shown in the pictures, but these are still completely functional in other formats such as –
In a 3 Ring Binder
Hole Punch + String
Mini Booklet Form
As single use sheets (checklists)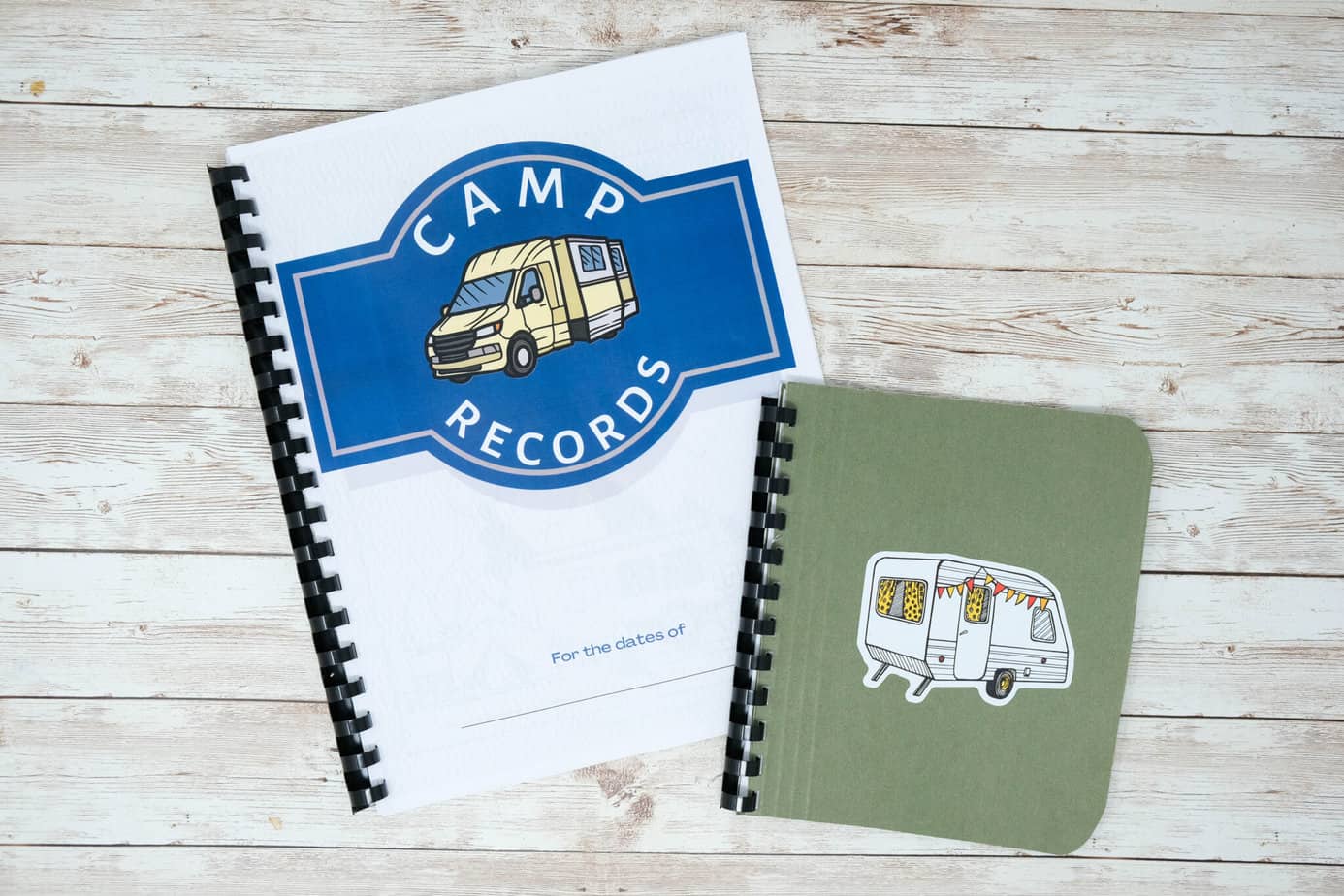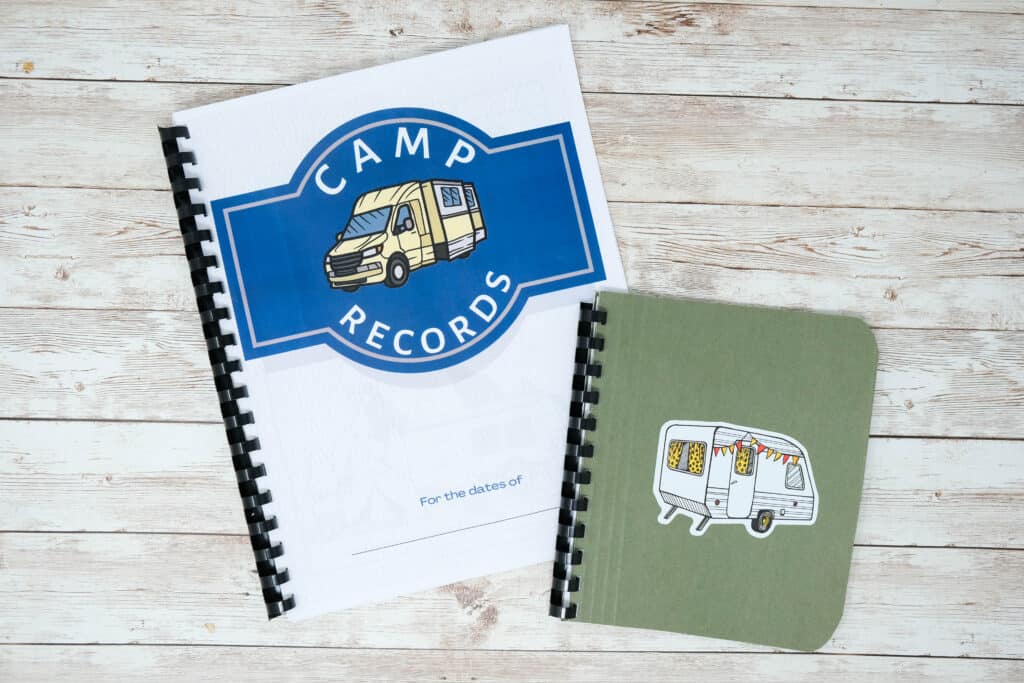 Page options
WE all have different priorities when we camp – for example, people like my dad ALWAYS write down the milage. Me on the other hand? I don't know if I've ever written that once in my life!
With that thought in mind, I really wanted to make this my most customizable journal to date. Instead of having a set layout, and set amount of entry pages, you can use the "Pick Your Pages" planner to get it exactly how you want it!
Here's the excerpt from the "Pick Your Pages" Planner that includes all camp journal options
Entry Page
RV Travel Log (Left Side)
RV Travel Log (Right Side)
RV Supplies Checklist – Trailer/RV Needs
RV Supplies Checklist – Tools & Gear
RV Supplies Checklist – Kitchen, BR, Meds
RV Supplies Checklist – Bedroom, Misc, Pets
RV Supplies Checklist – Kids
RV Meal Prep – 3 Day Meal Plan
RV Meal Prep – 7 Day Meal Plan
RV 7 Day Trip Planner
RV Trip Planner – Arrival/Departure List
RV Trip Report (Left Side)
RV Trip Report (Right Side)
RV Record Keeping – Mileage Log
RV Record Keeping – Repair Log
RV Record Keeping – Maintenance Log
RV Personal Notes – Travel Goals Pt 1
RV Personal Notes – Travel Goals Pt 2
RV Personal Notes – Friends & Contacts #1
RV Personal Notes – Friends & Contacts #2
RV Personal Notes – Notes & Pictures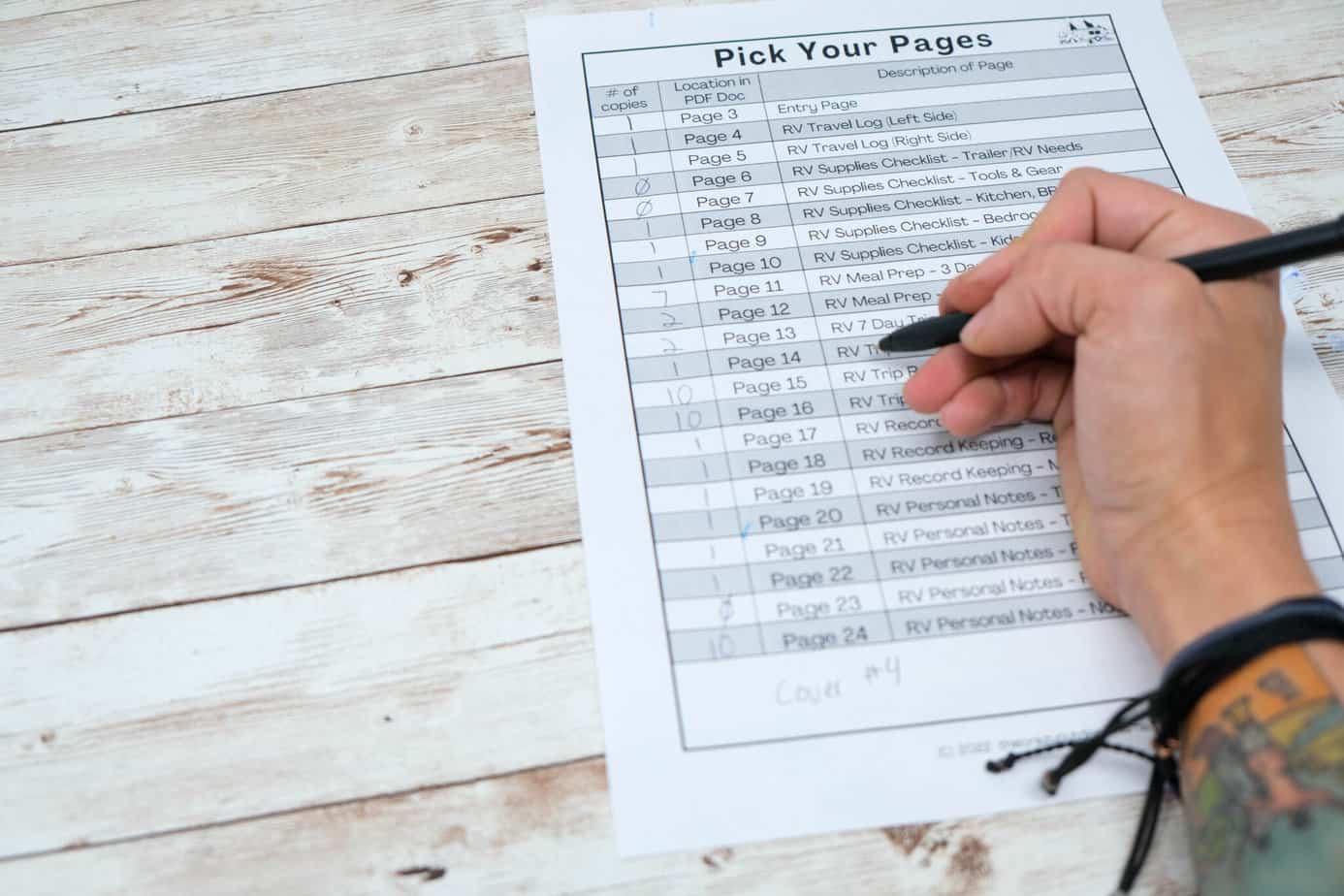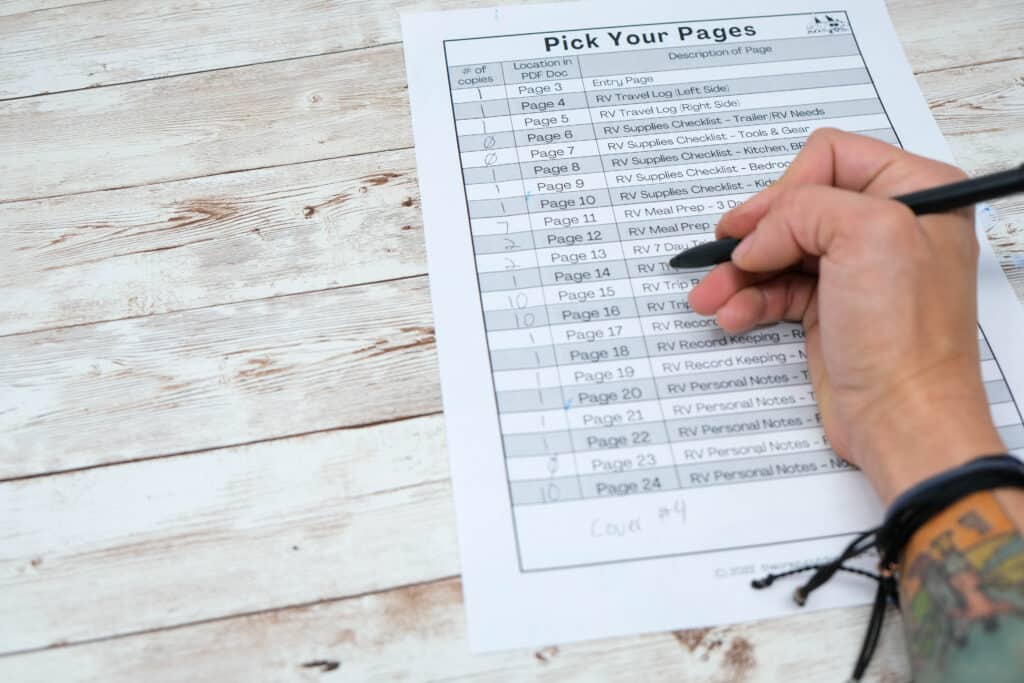 Size Options
Instructions for both the full size journal and booklet style are included. If you're looking for an easier project, you might want to stick with making the full size camp journal – you will only need to now how to print on both sides.
However, if you feel comfortable in Adobe Acrobat, you can have a REALLY FUN TIME completely customizing the layout before you print it so that it is in a cute, smaller booklet form. There is alot more trimming and formatting, but if you don't mind… it's worth it!
Written instructions with pictures are included in the Custom Camp Journal Packet to help you though!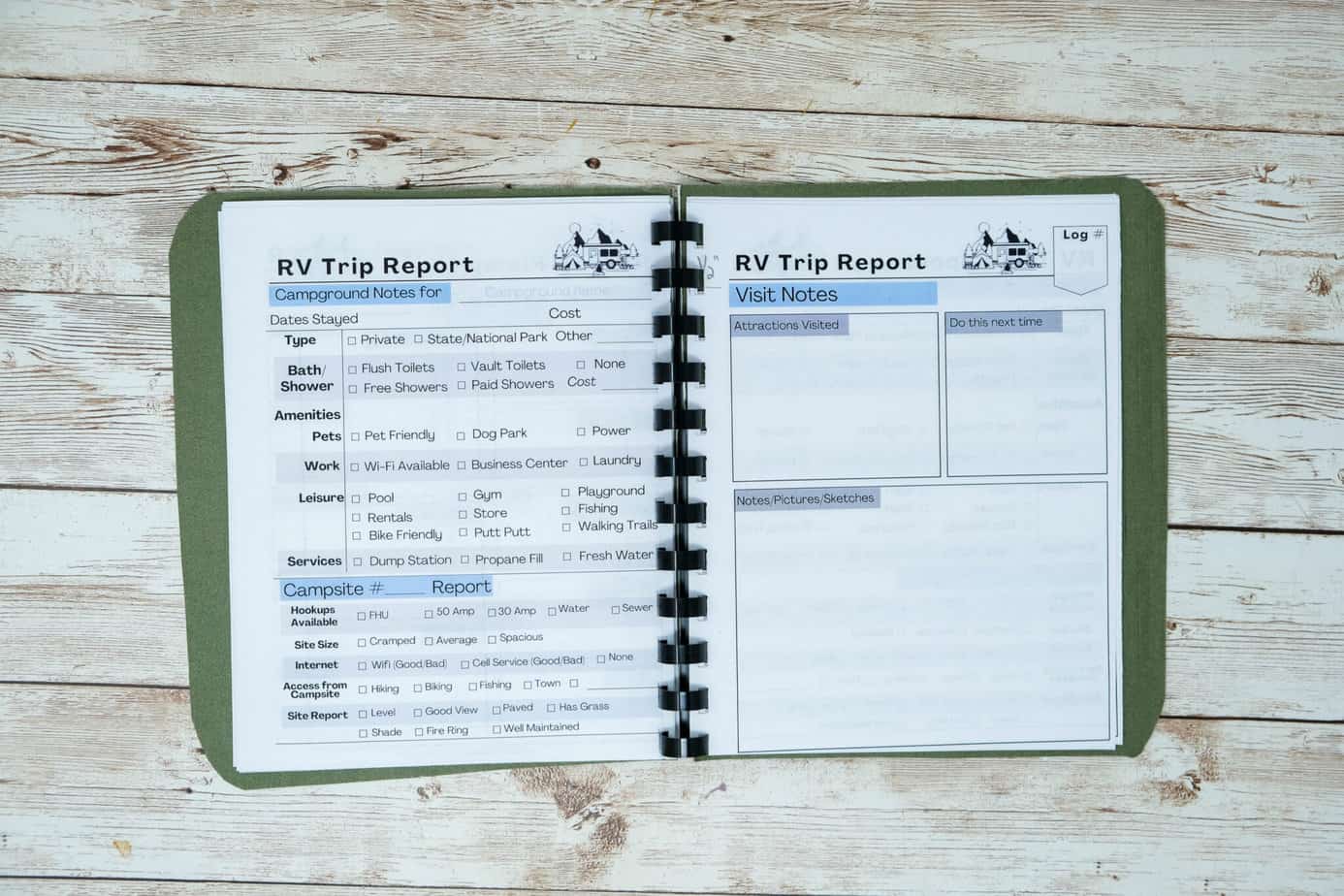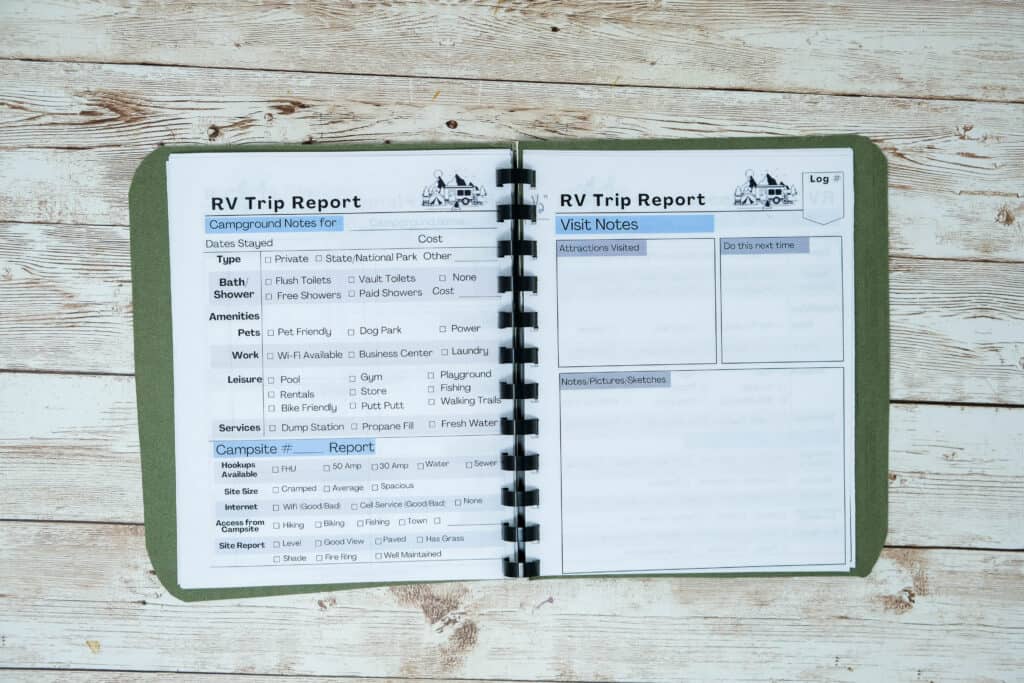 What You'll Need
I have linked the comb binder I used below – this was actually my first project with it, and I was pretty impressed once I learned how to use it!
You will also need to purchase the Custom Camp Journal Packet from my Etsy as it has all the options as well as pages of written directions and pictures to help you make yours perfect!
Now let's get to it!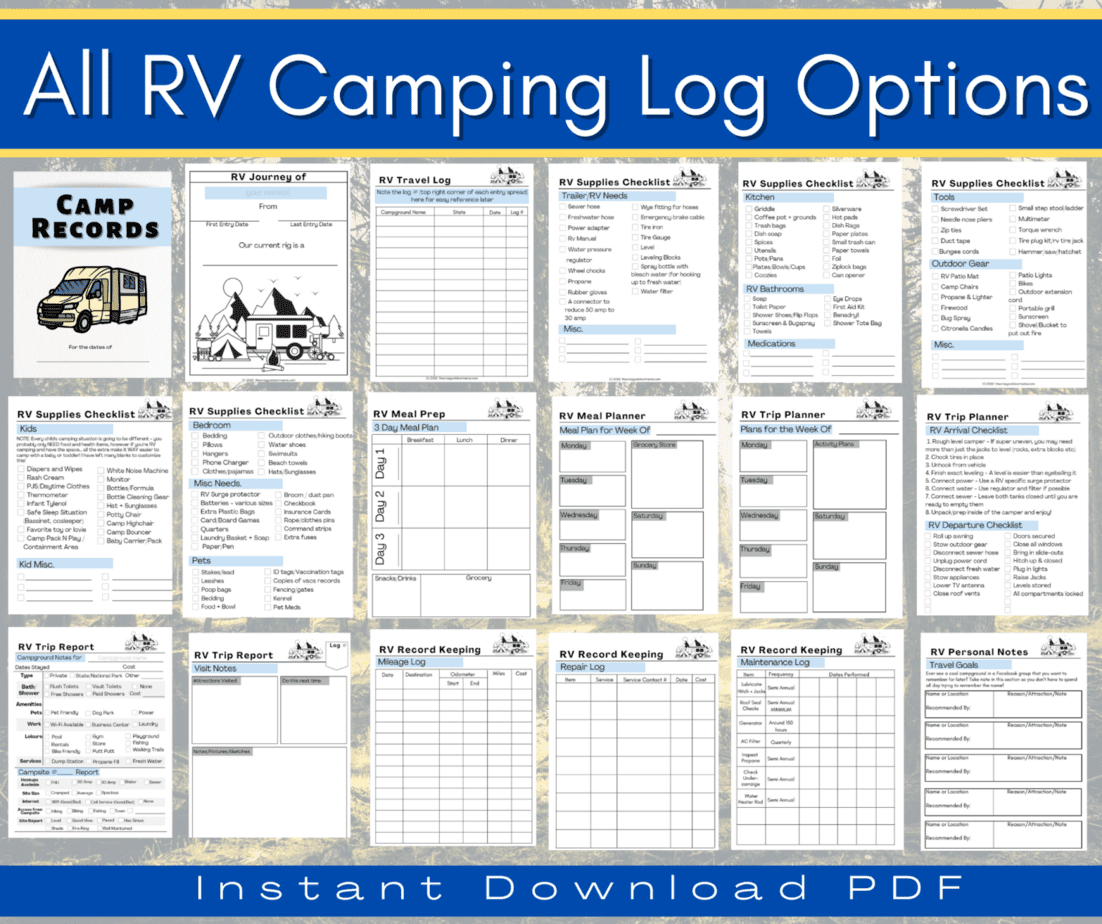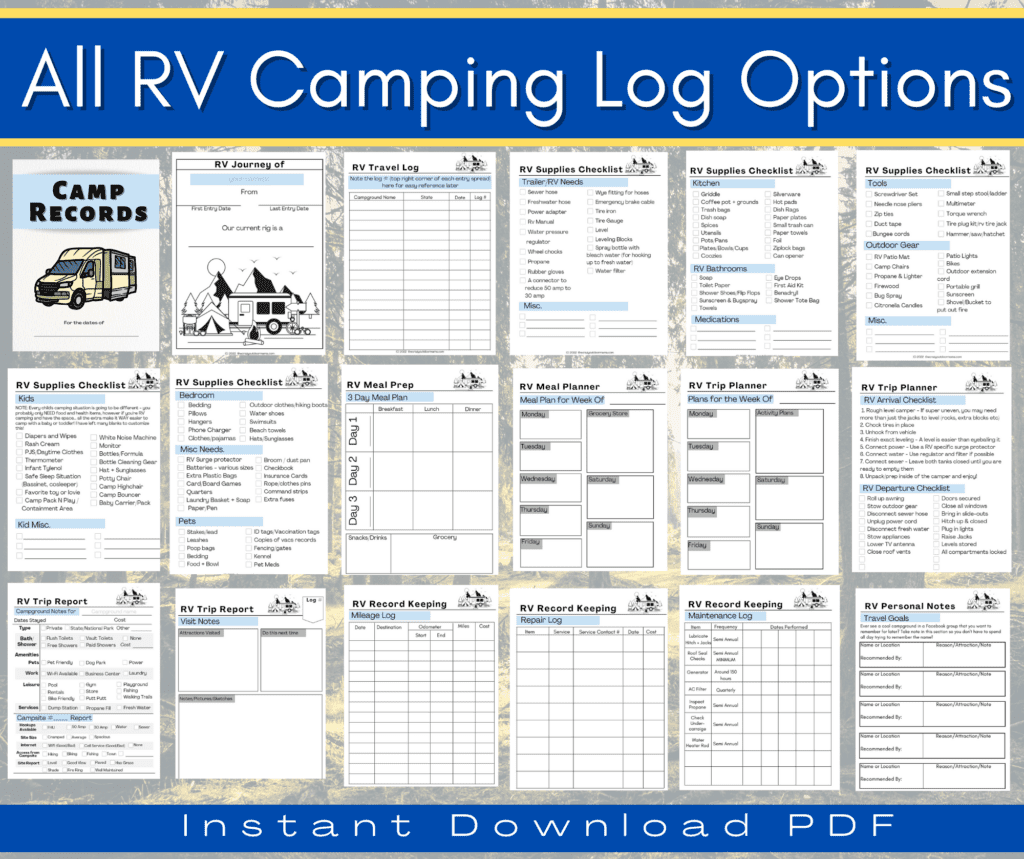 Yield: 1
DIY Bound Camping Journal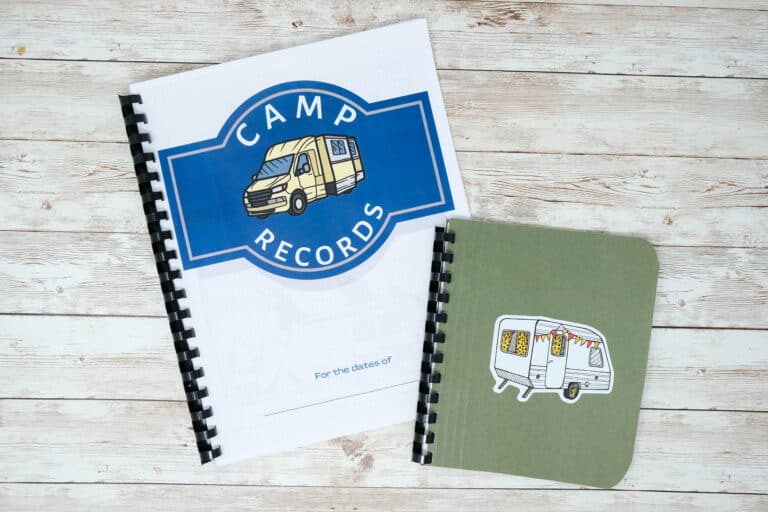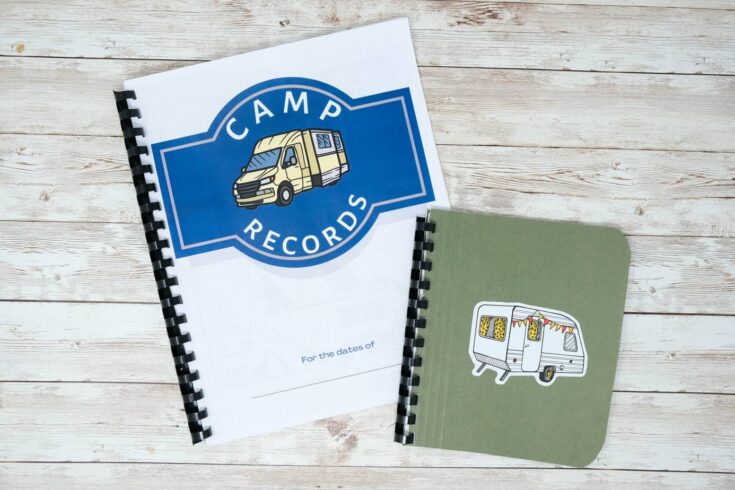 Create your own custom camping journal right at home! With a wide variety of page options, simply use the worksheet to choose what you want included, and get printing! To really polish it up, check out how to add a binding to your camping journal as well!
Materials
Paper
Appropriate Size Binding (I used 5/8th in)
Tools
Comb Binding Machine (I have a Fellowes Star 150)
Appropriate Size Comb Binding (I used 5/8" or 1/2"
Scissors
Optional - Paper Slicer for straight, clean cuts!
Instructions
Open the Master PDF in Adobe Acrobat, then look on the right hand toolbar side for "Organize Pages."
Remove any pages you don't want - Simply click on the page and a trashcan icon should pop up. Things like these instructional pages, perhaps some of the basic checklists etc you may want to not include in your journal
Duplicate the pages you DO want - For Windows, hold down "Ctrl" + "c" (or right click for the "Copy" option) at the same time. You should notice a dotted border come up around the page you are about to duplicate. Cliick in between the pages so that a blue bar comes up and press "Ctrl" + "V" or the "Paste" option.
Put them in the order you like - Click and hold to drag any page to somewhere different
Check that your "spreads" are in the right spot - The 2 journal entry pages, the 2 travel log pgs etc were designed to be a spread. Group your pages in sets of 2 (see picture below) to make sure they all make sense together (if it's important to you that they stay a spread) If needed, you can duplicate a notes page OR remove something extra to make everything line up right. You can also just add a blank page in there!
Set your Booklet Print Options (Your Page # will likely be different than mine btw - they are custom after all!) - I have a Brother printer, but this should be available to any home printer. For me, this option was in "Sizing and Handling" (see pic). Select "Booklet", Booklet Subset "Both Sides", Binding "Left". Remember, it's printing as a ready to bind booklet, so the print preview won't be like how it is when put together!
DO NOT MIX IT UP AFTER PRINTING - You can do a quick check that things printed as you planned by gently folding it in half and flipping through it like a book.
Pick a Cover or make one (see detailed cover making instructions below)- Included in your purchase was a file with multiple cover options and a back cover. Take note of the page number for the design you like as well as the page number for the matching back cover.
Print Cover (if you chose to print one vs make one) - To make the covers booklet size, type in the 2 pages you want to print. Then, select "Multiple" in the "Page Size and Handling" section of your print options. Check that the orientation is set to "Horizontal" so that both front and back cover have enough space to print.
Cut the booklet in half and prep for binding - This can get confusing, so really try to remember which pile belongs where. The left side should fold over the right side - so when you cut them in half, you should be able to set the left side ONTOP of the right side.
OPTIONAL TRIMMING (but really, really polishes it) - Measure about half an inch from the border element on each page and trim the remaining paper.
Put it all together! - If using a binder, carefully line up and punch the holes into the paper. Load the spiral binder onto your machine, then put the front cover, inside, then back cover in place and close it up!

Enjoy! I personally LOVE finding a unique cover material (I used a file folder with a pretty color!) and it adds a ton of durability to the camp journal too.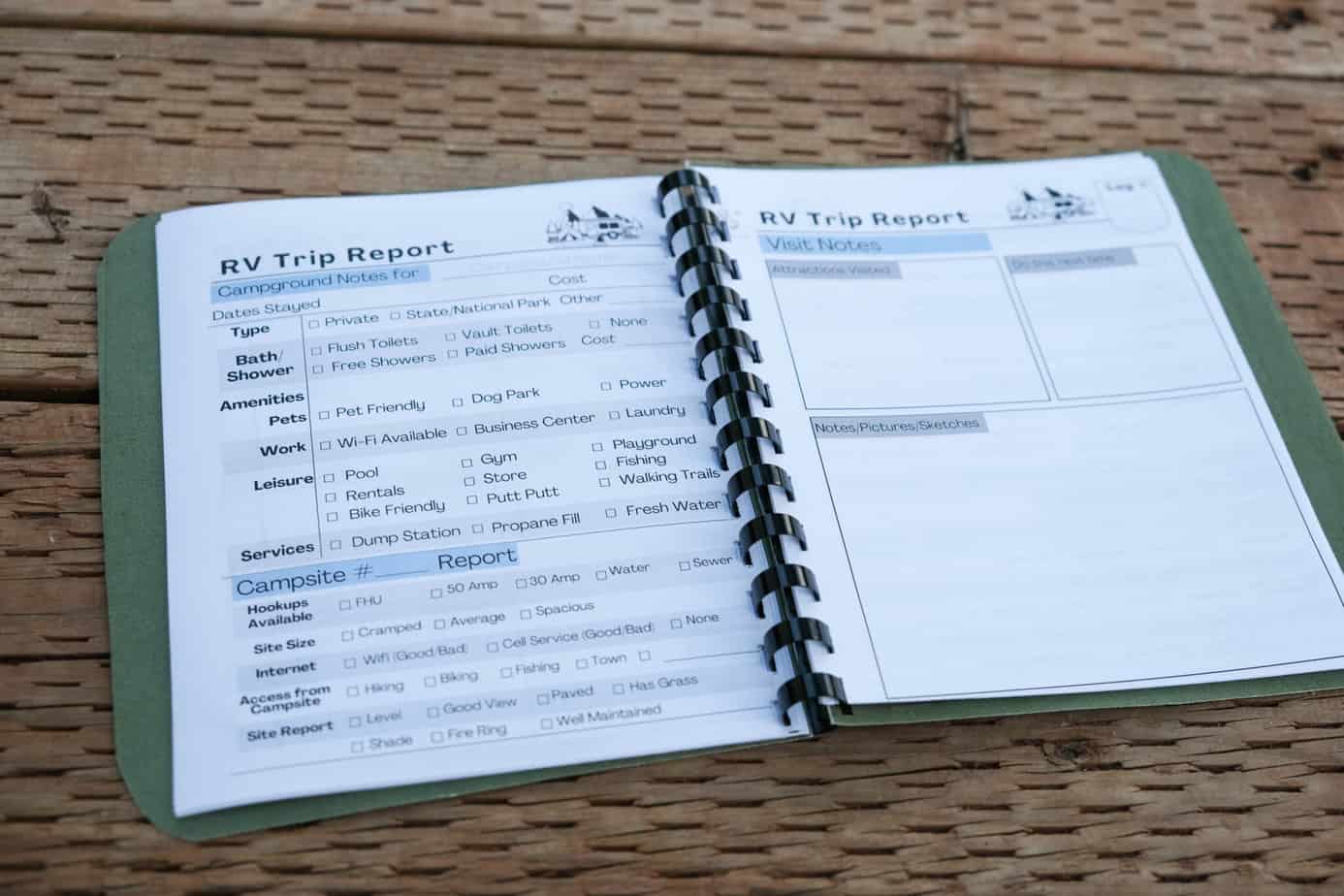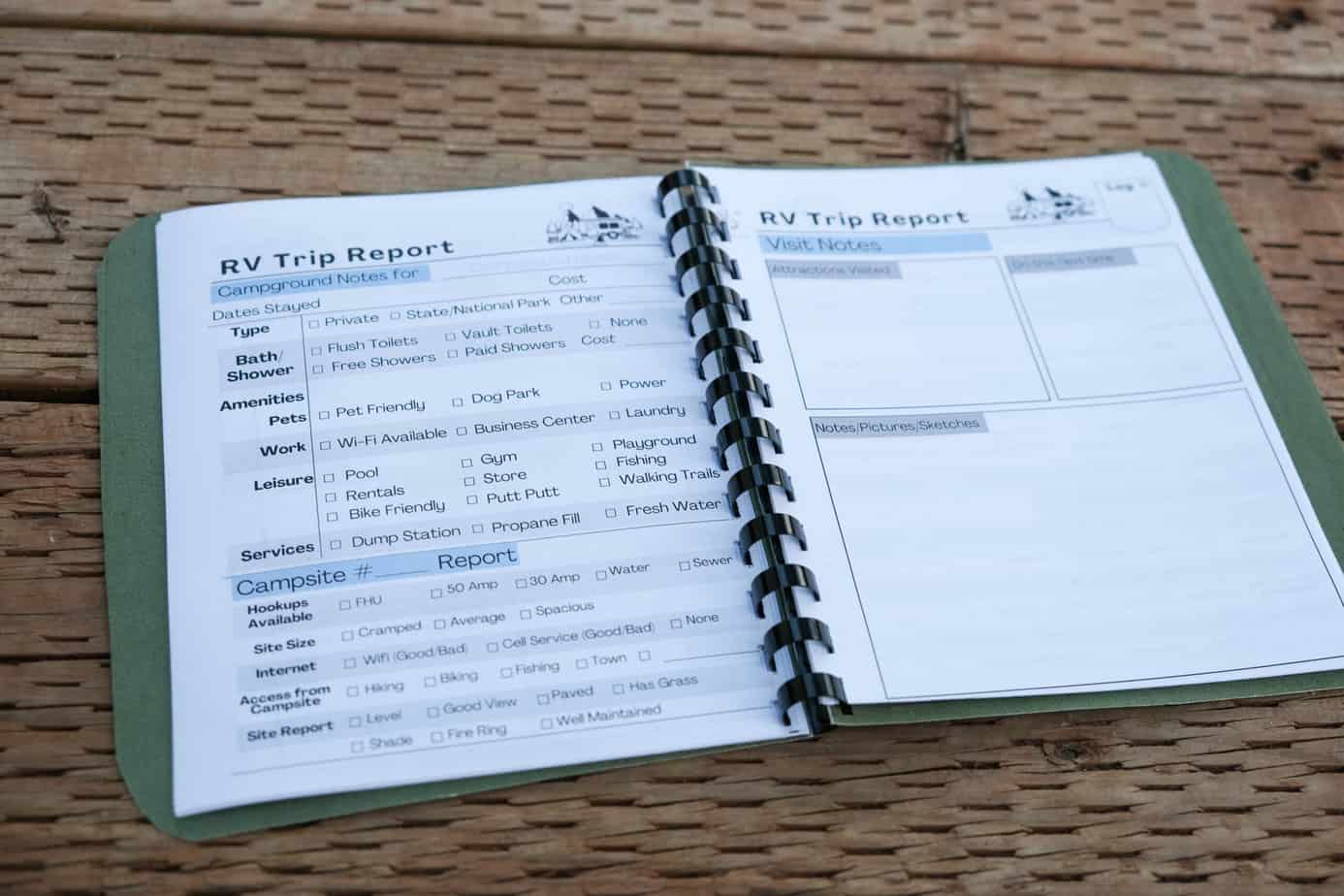 IF PRINTING FULL SIZE
You'll notice there are two sizes - obviously, for the larger size, most of these steps aren't applicable - simply print the pages you want back and front!
I say simply like it's actually always simple, but unfortunately, unless you have the same printer as me, there's only so much I can do! =(
On my Brother printer, I printed odd pages first, then reloaded them into the printer so that the even pages would print (facing the same way!) on the other side.
Once you figure out how to print back to front (either manually or with a setting) it's alot easier!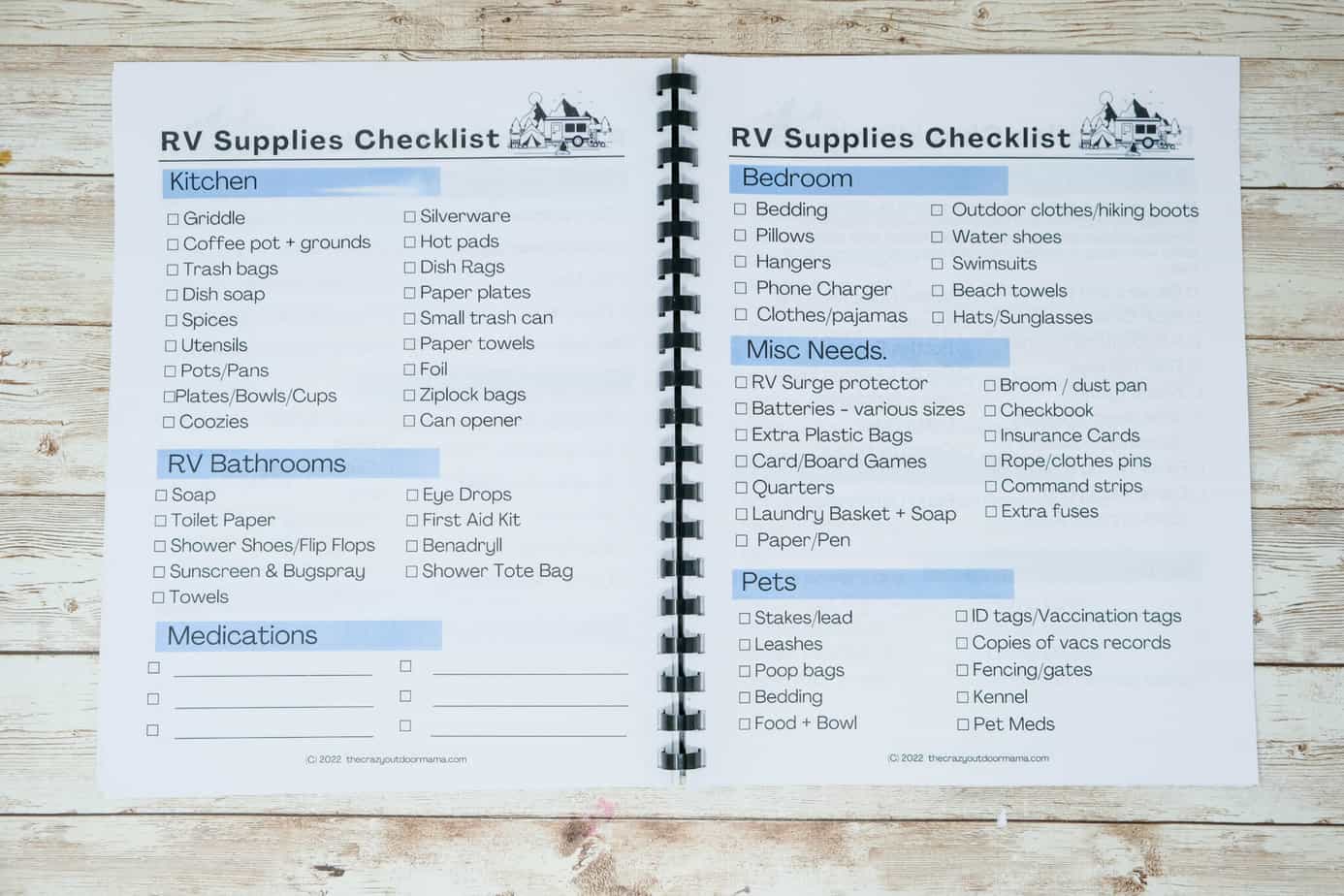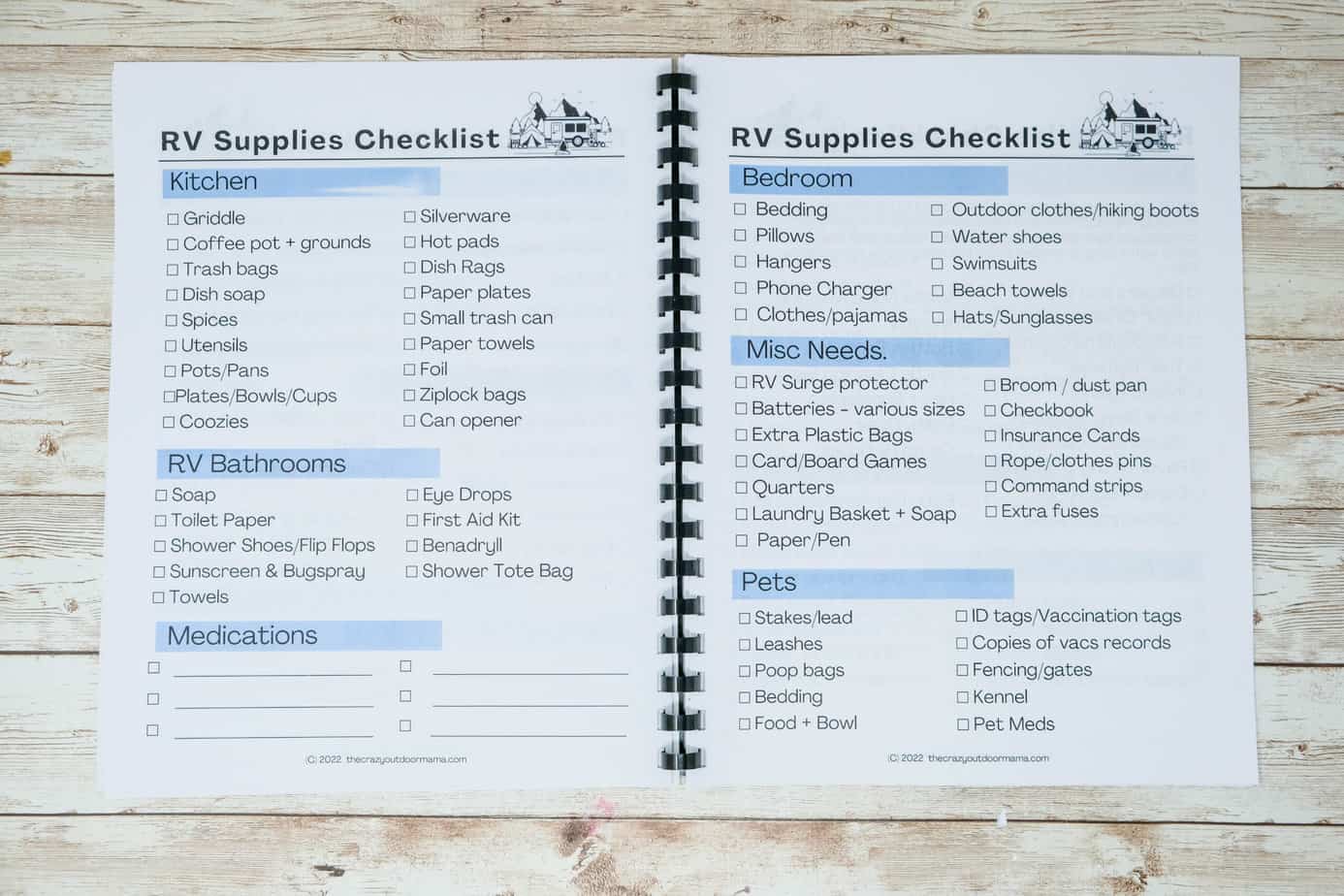 Notes
Formatting is the toughest part - I am writing this about 7 hours after initially starting... I combed out all possible kinks for you guys, and included a ton of written instruction and pictures to be of as much help as I can
Don't be freaked out - you can use these however you like! ALOT of people will simply print the checklists or the journal pages and put them in a 3 ring binder as that is what works for them!
Recommended Products
As an Amazon Associate and member of other affiliate programs, I earn from qualifying purchases.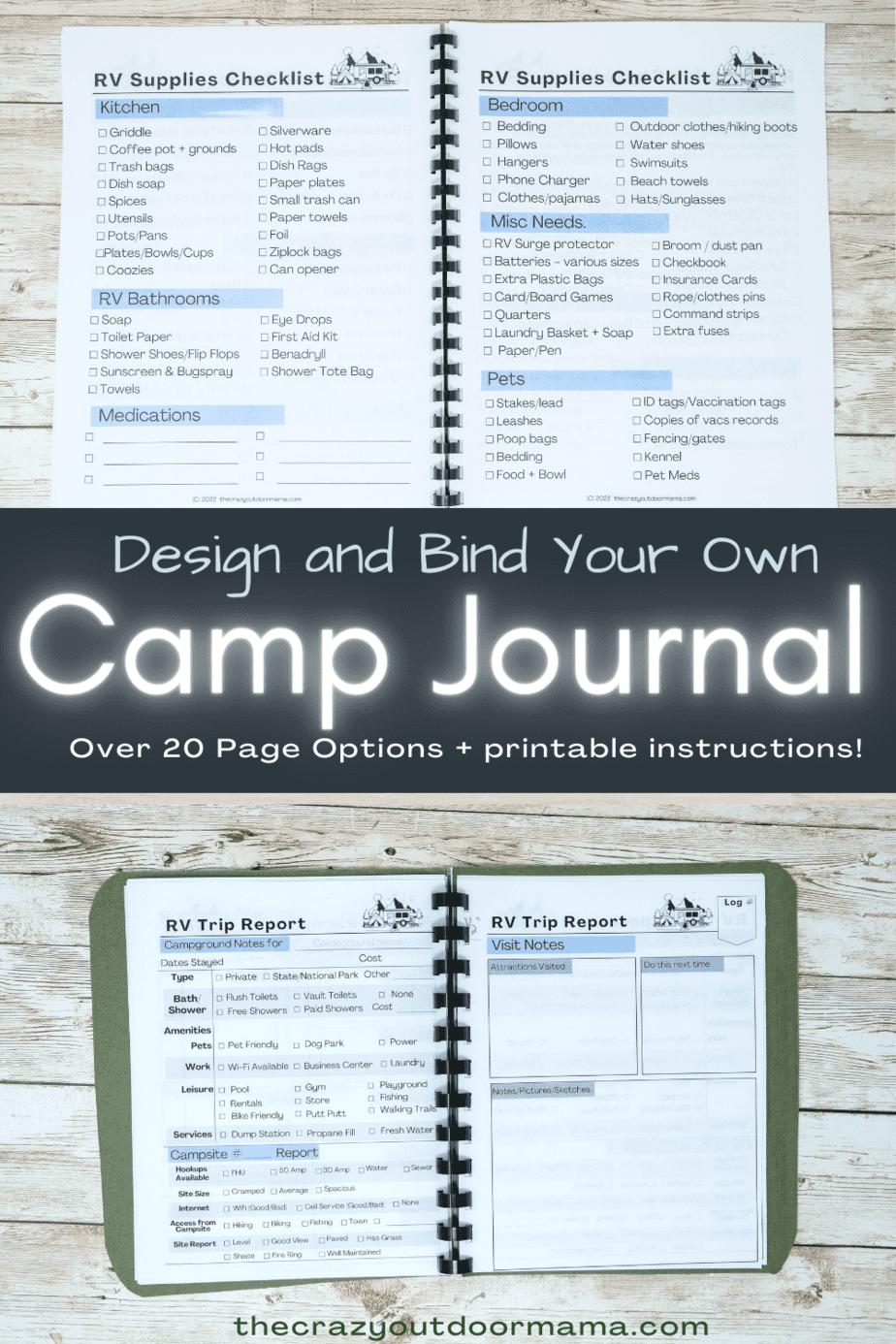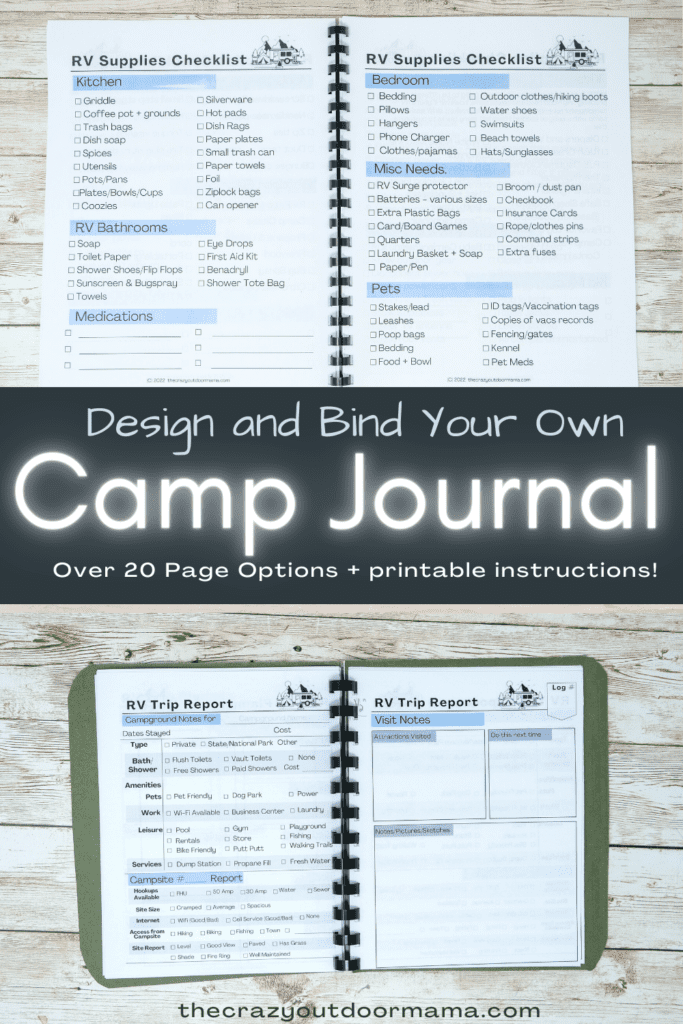 Latest posts by Stacy Bressler
(see all)