If you're sick and tired of beer and want a fresher beverage to enjoy while camping, then you'll love making a camp mojito!
So first off, don't get me wrong – my husband and I definitely enjoy some beer while out camping with the family. However it's sometimes nice to break up the heaviness of that with something light and refreshing!
After seeing the mint that has taken over half of my garden (Note: Do NOT plant mint in any area that you care to keep the other things alive! It's impossible to contain and somehow killed off two of my lupin plants this year!) we settled on mojitos!
With cool mint, lime and some bubbly water, you'll be cooling off in no time at camp!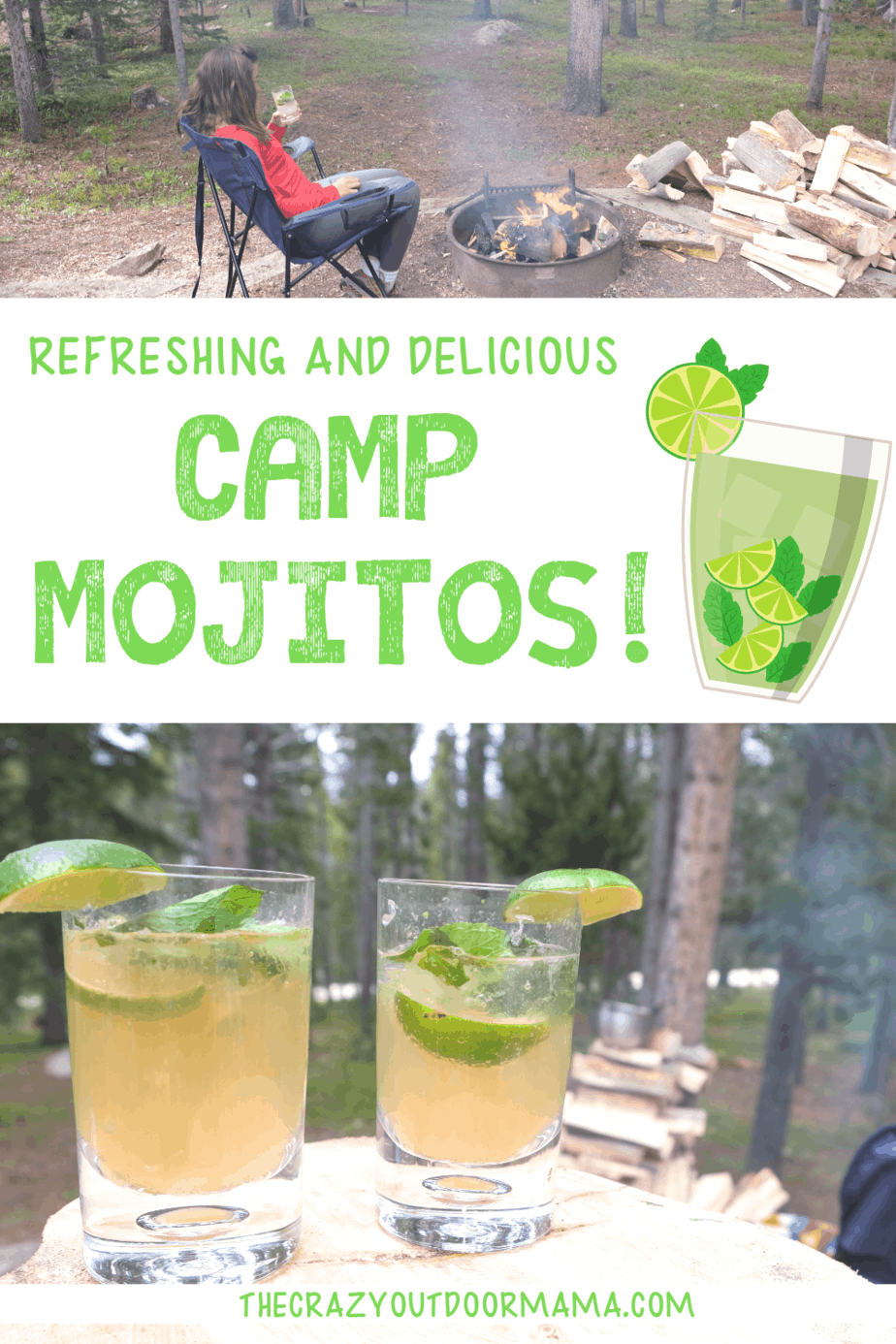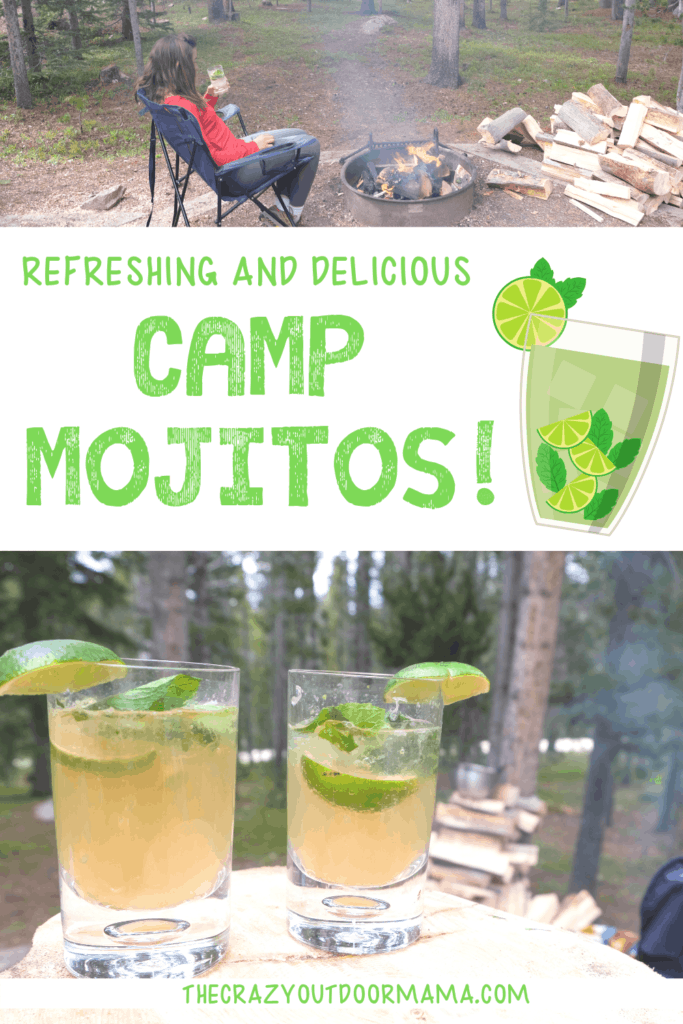 Yield: 2
Refreshing Camp Mojito!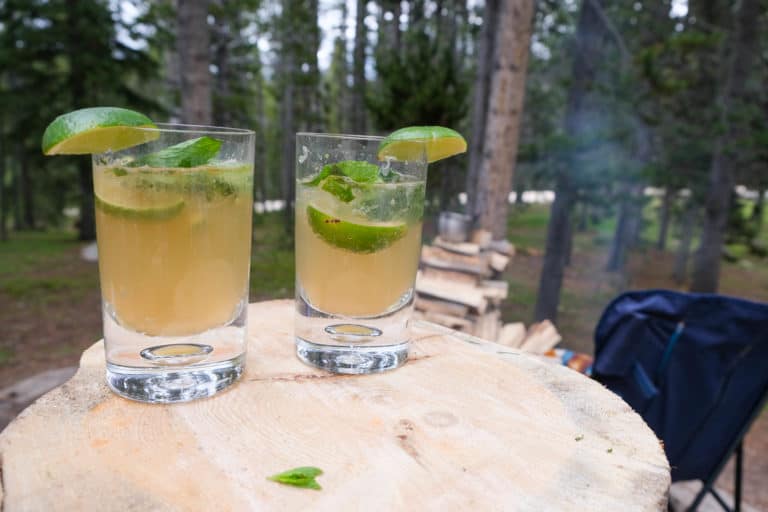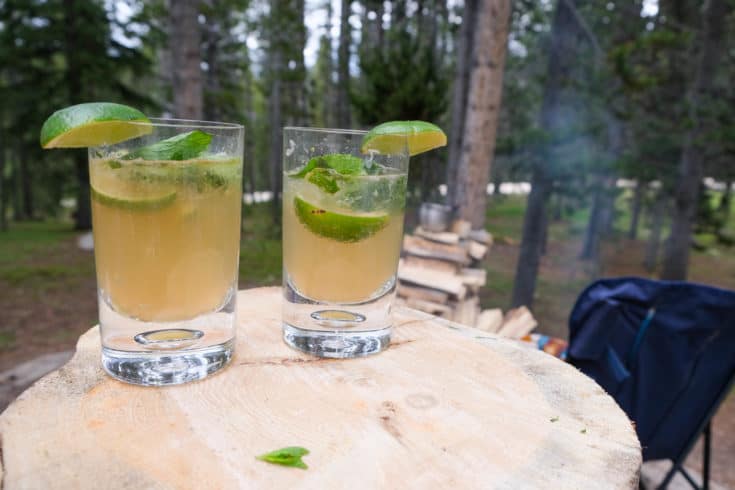 Celebrate summer and relax during the heat of the day at camp with this delicious camp mojito! Do it the classic way or simplify it by using 7 up in place of the simple syrup and soda water (that's what that stuff is after all, right?) BONUS: Get camp ready and make this camp cocktail ahead of time and store it in the collapsible jug below!
Ingredients
2 Limes
A couple of sprigs of fresh mint
Soda Water and Simple Syrup (or 7 up in a pinch!)
Instructions
Slice limes into 1/8s and add into cup. Squeeze half of limes worth of juice into cup as well if desired.
Add mint leaves into cup, around 2-4.
Muddle with muddling stick (we made our own at camp and just "cooked" the outside of the wood after shaving it down to smooth it)
Add Bacardi to taste
Add either simple syrup + soda water or 7 up!
Garnish with mint leaves and lime!
Notes
If you're camping, ALWAYS opt for non glass cups! Everyone likes to go barefoot, but that's hard when we see bits of glass here and there. So do your part and use plastic (the glass cups in the container were purchased from marshalls!)
Recommended Products
As an Amazon Associate and member of other affiliate programs, I earn from qualifying purchases.
P.S. If you're kind of lazy like me when it comes to making drinks…
My husband used to love making drinks when we were dating, so it isn't really a big deal for him. But should I ever get put in charged of making drinks, you can bet that I'll be simplifying it!
First swap out the simple syrup and soda water for actual soda – 7 Up!
Second, make it all at home and stick it in this collapsible container so that when you're done it doesn't still hog up space in our camper!
I hope you enjoy this cool camp drink!
Here are some other yummy camping foods!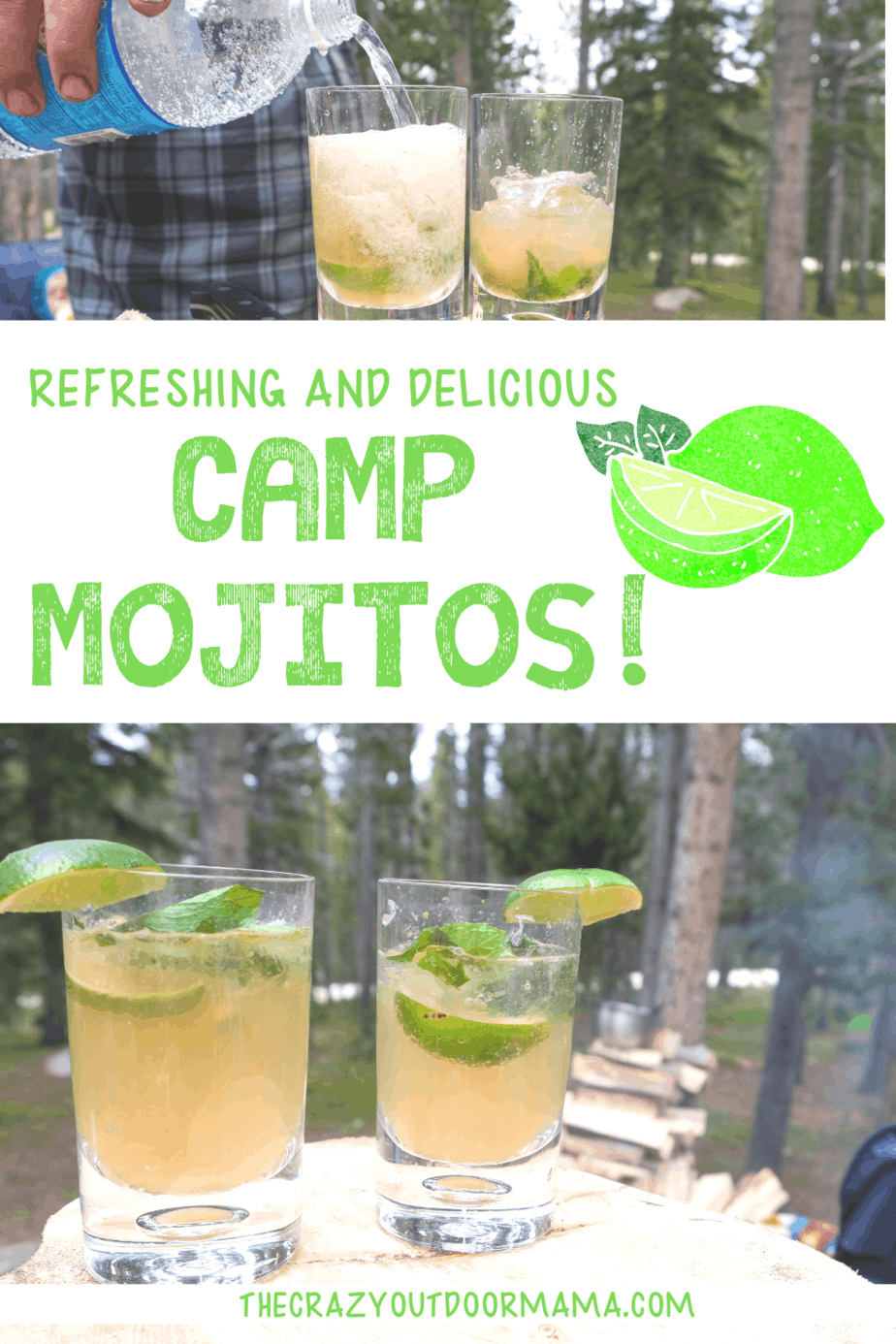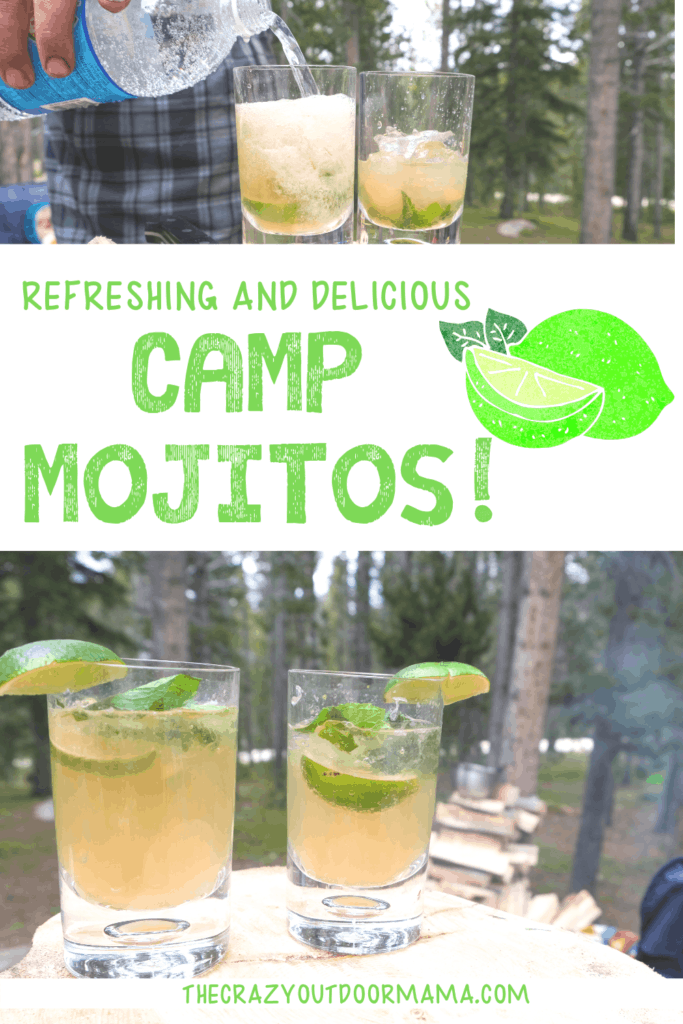 Latest posts by Stacy Bressler
(see all)