A new camping tradition to keep the kids busy: A DIY campsite sign!
What better way to celebrate an adventure at a new campsite than to have your kids craft their own campsite sign!
In the hecticness of setting up camp, my toddler often gets stir crazy and wants to help somehow.
Unfortunately, there's not much a two year old can do when it comes to unpacking and organizing.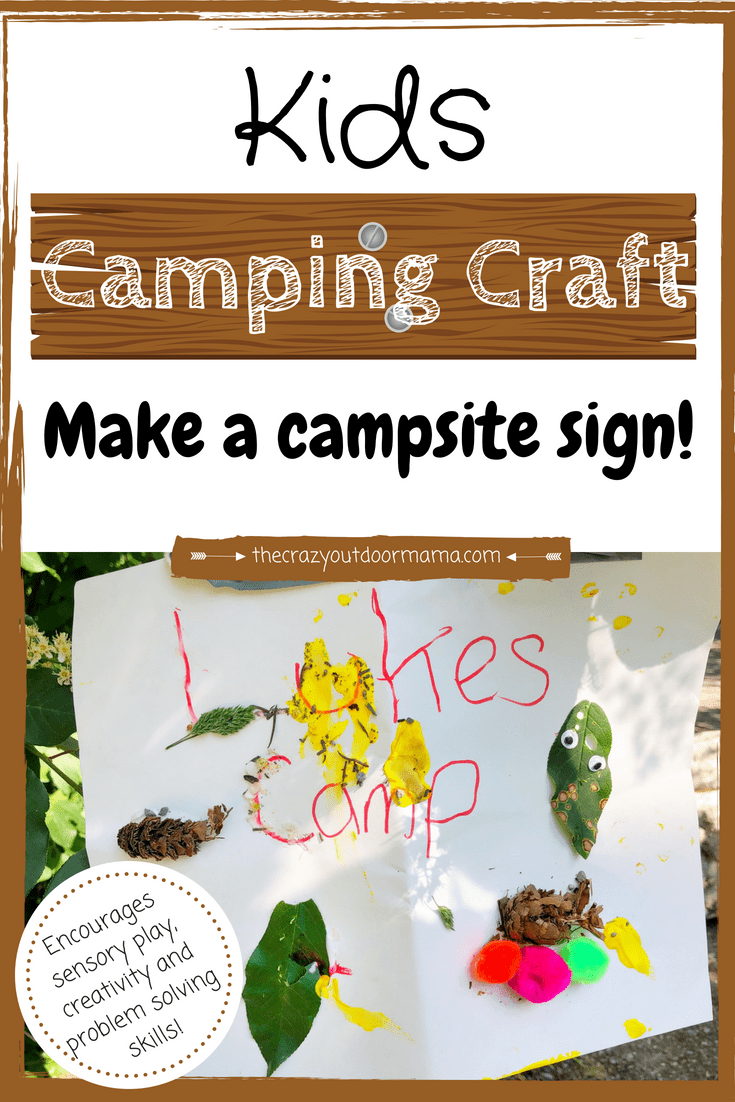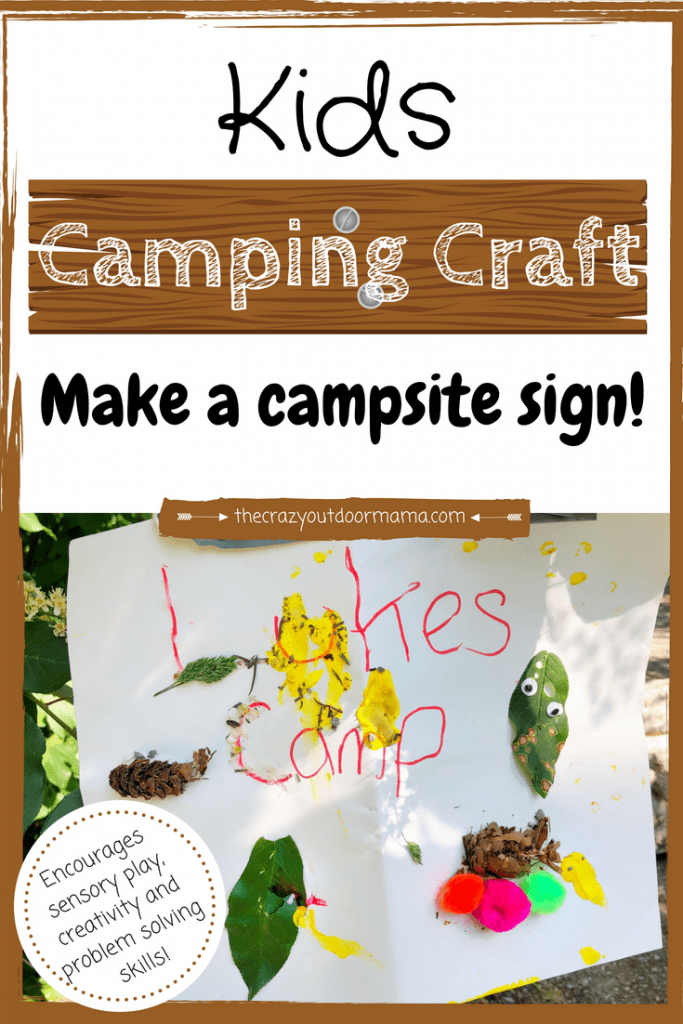 I needed something that would keep him busy and make him feel like he was contributing to our campsite set up.
Then the idea came to mind – a sign for our campsite!
He could find all the things he wanted to glue on it, then when I had time we could sit down and glue it all together!
What items are needed to make a campsite sign?
The beauty of this project is that it can be as fancy or simple as you want to make it!
I carry a small "Camp Craft Pack" that has some basic craft supplies that can be used in tons of different ways, and I love how easy it makes crafting on a whim!
Check out what I bring with me in my camping craft kit, the benefits of crafting in nature, as well as some cute camp craft ideas here!
Paper, or cloth if you prefer
String or some nails/pushpins – This is to attach it to the tree near the front of your campsite!
Strong Glue – I use Elmer's extreme because it is way better at attaching larger objects like pinecones and sticks
Optional Decorations – Pompoms, googly eyes, pipe cleaners, glitter for a little extra flair!
You could use something as simple as paper, or choose to rip up some old t-shirts and make it from fabric!
I tend to just use paper, as stuff doesn't stick as good to fabric (although it would look a lot more sign/flag like if you prefer that!)
If you are using the strong glue, it would definitely be advised to assist your toddler with the gluing process – that stuff is intense!
Some guidance might be needed, such as "Let's find some leaves to decorate with!" or "How about some flowers from around the campsite"
What are some ideas on how to decorate the campsite sign?
I like to keep it simple!
"(Child's Name) Camp!"
That's it! Your kid won't care what's written on it, so don't bother taking up too much space on the sign. Leave room for decorations!
Try not to be overbearing and let your child experiment with their creativity! If they pick something that is too big for the glue to hold, let them learn from the experience instead of just telling them that it won't work.
Let them see you glue it, and then show them how the item just falls off later on.
This is great for working on problem-solving skills! My guy still occasionally picks a large rock to glue on but is getting better at knowing what will actually stick to a piece of paper, and what is just too heavy.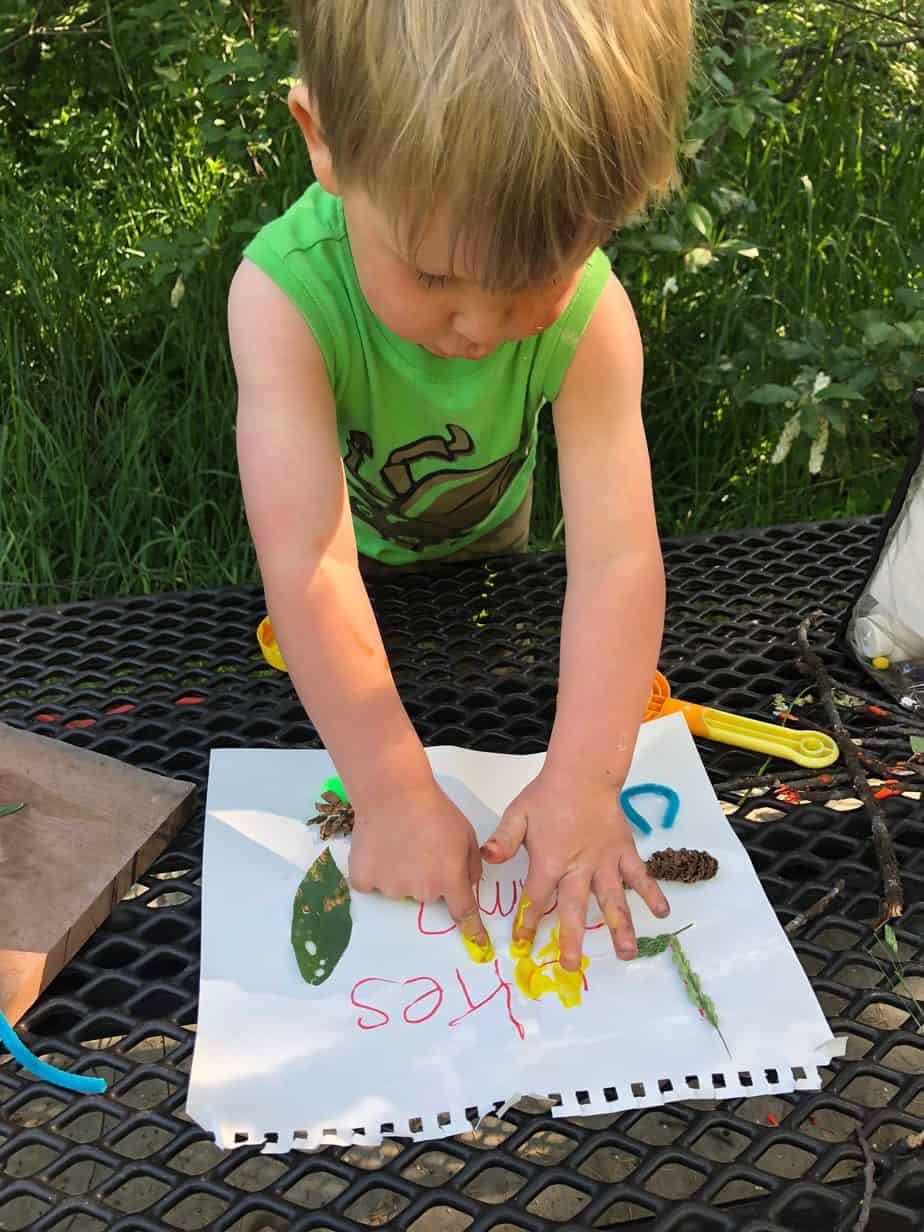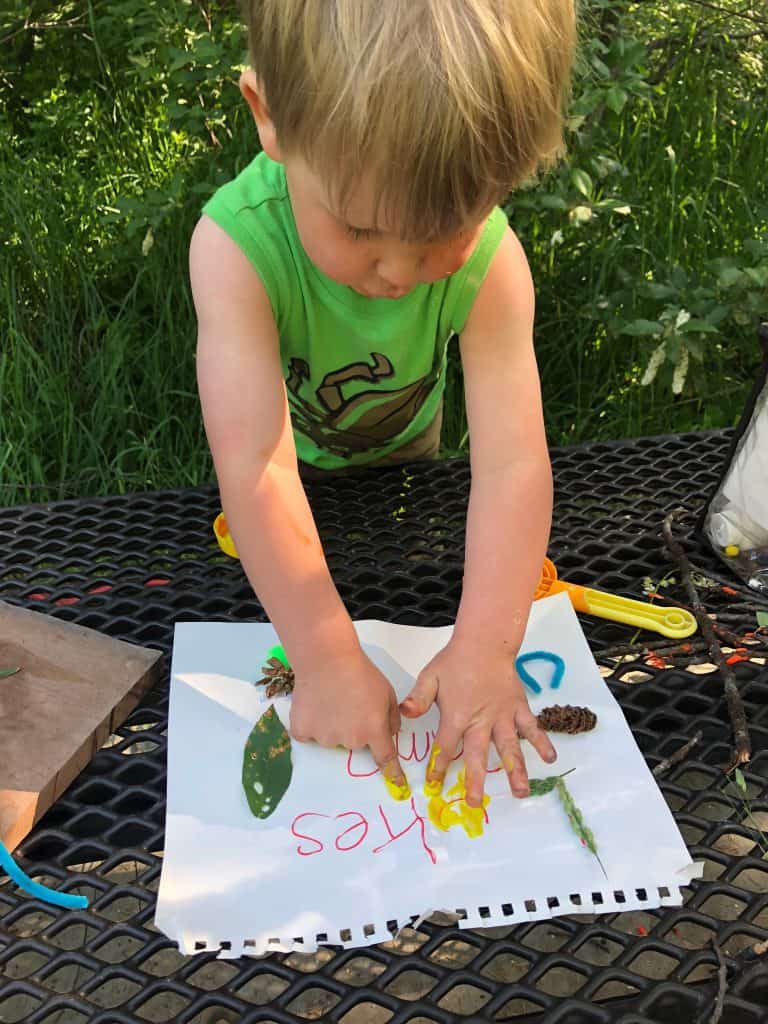 Now just hang up your new campsite sign!
You may want to put some tape where you cut the holes for your sign!
A little reinforcement will help it handle wind better without ripping off as easy.
Your toddler will now feel like he was able to help with some of the "Camp Chores" and *BONUS* he was occupied for 20-30 minutes gathering the materials for the sign!
My toddler has grown to love doing this, which makes it even easier as it's become part of our routine.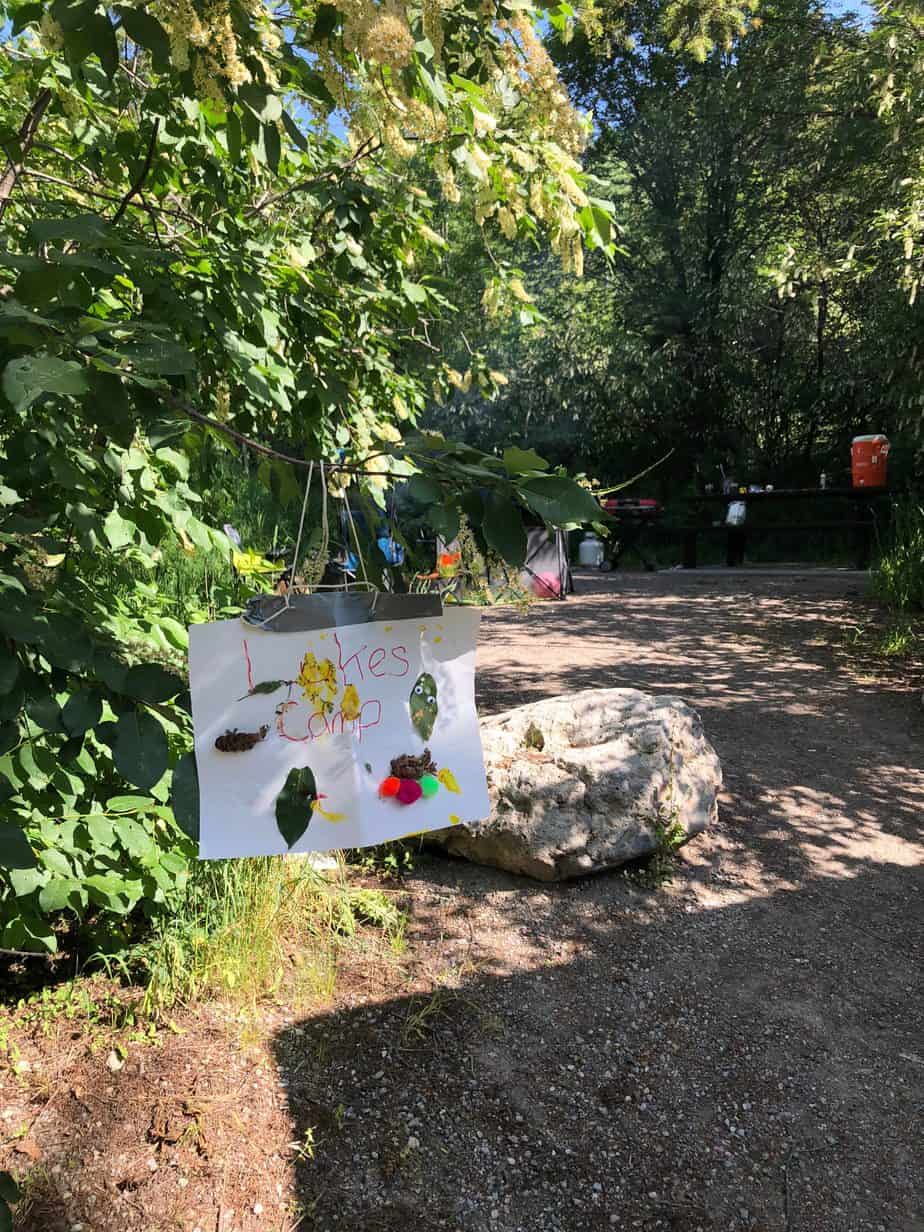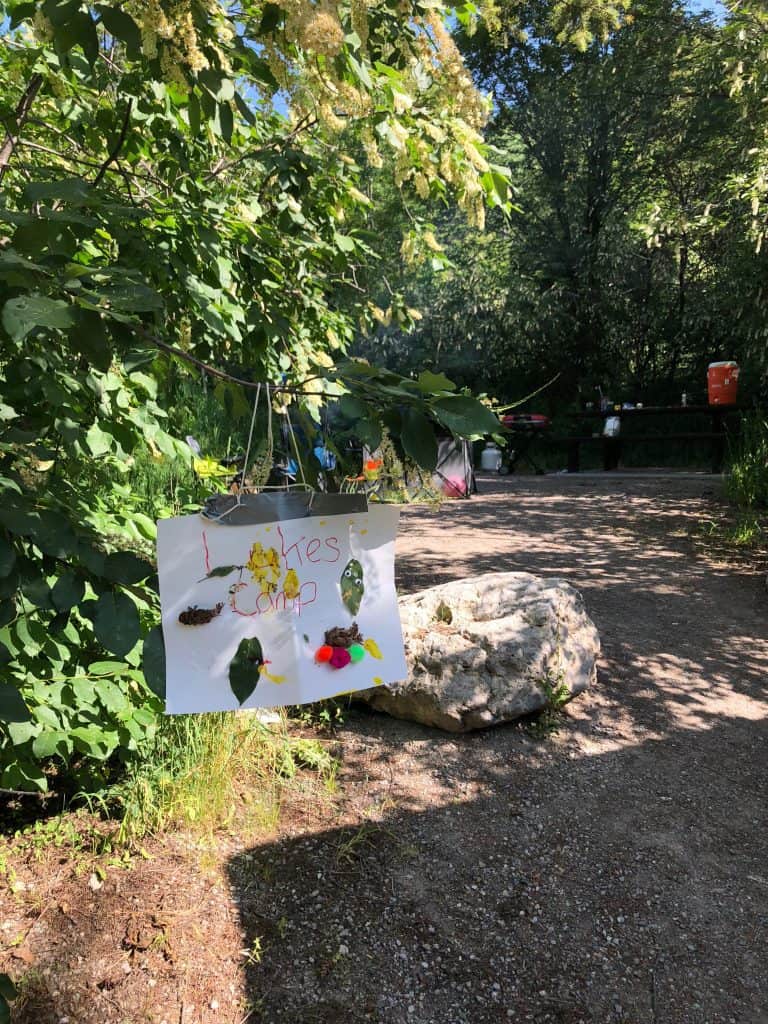 Do you have any camping traditions you like to do with your kids?
We all know about smores and campfire songs, but is there anything your family does that makes each camp trip special?
Let me know, I'd love to feature your story!
If you loved this article, you may be interested in these as well!
Latest posts by Stacy Bressler
(see all)