A new camping tradition to keep the kids busy: A DIY campsite sign!
What better way to celebrate an adventure at a new campsite than to have your kids craft their own campsite sign!
In the hecticness of setting up camp, my toddler often gets stir crazy and wants to help somehow.
Unfortunately, there's not much a two year old can do when it comes to unpacking and organizing.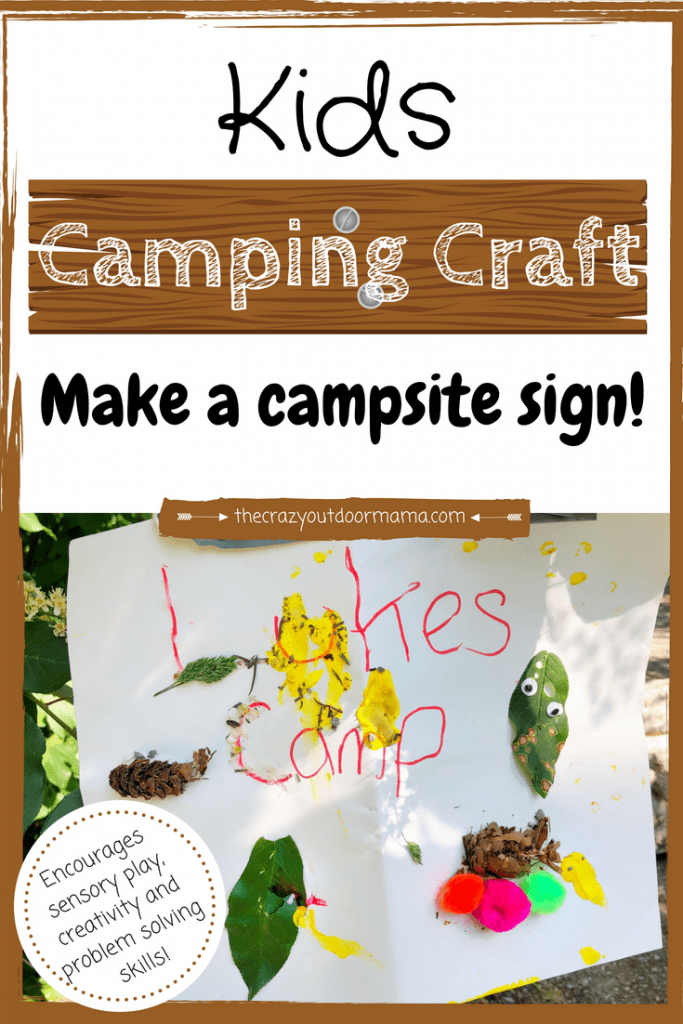 I needed something that would keep him busy and make him feel like he was contributing to our campsite set up.
Then the idea came to mind – a sign for our campsite!
He could find all the things he wanted to glue on it, then when I had time we could sit down and glue it all together!