This week we're going to be whipping up some dehydrated cinnamon apple snacks for the kiddos to take hiking – turns out, kids Cliff Bars are full of sugar (and expensive!)
Now, don't get me wrong, I don't mind sugar, but I figured we needed to space it a bit and balnce with some healthier snacks.
Summer is a great time for us to stock up on fruits and veggies – alot of times there are bulk sales on things like apples and peaches, so we try and take advantage and so something with the extras!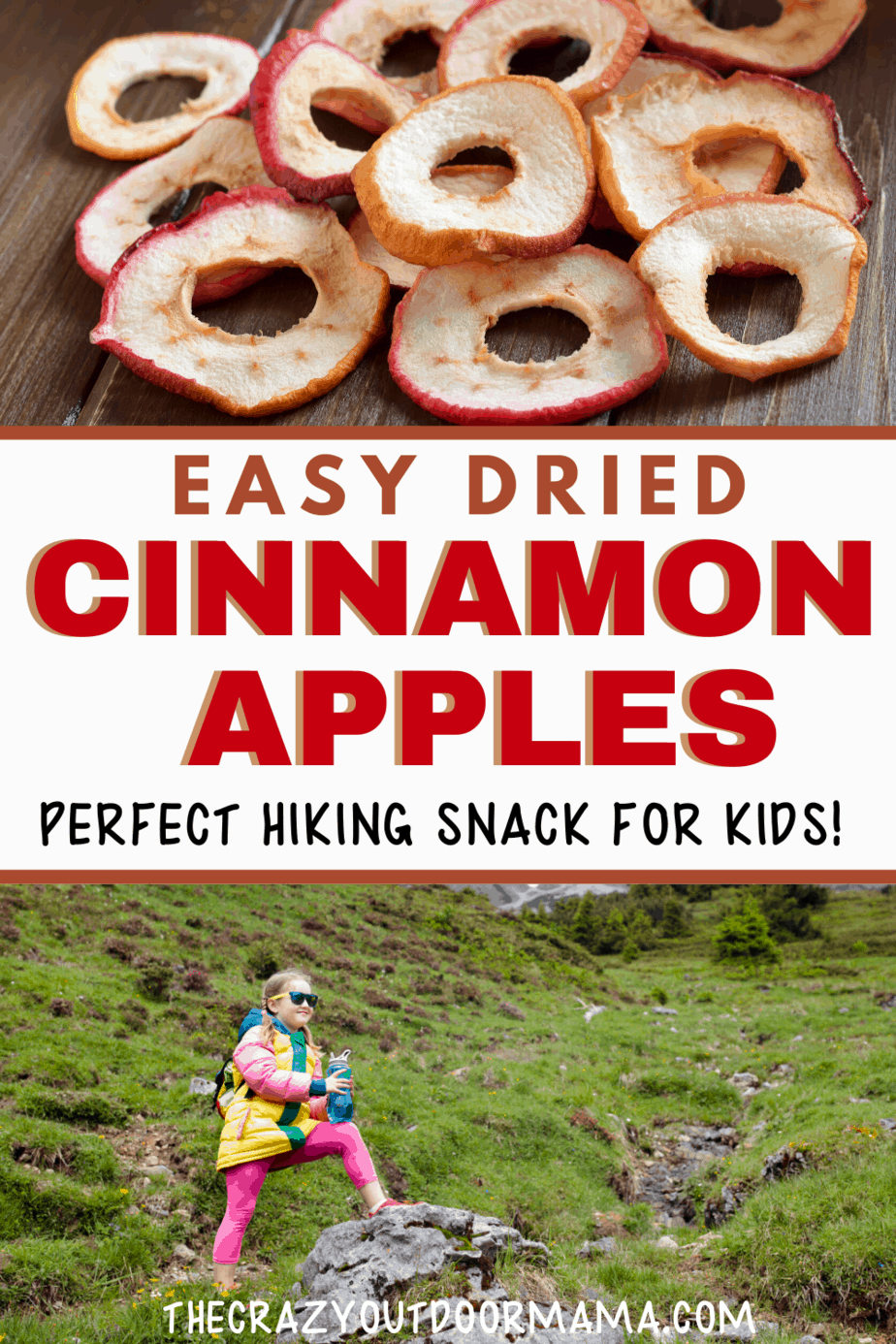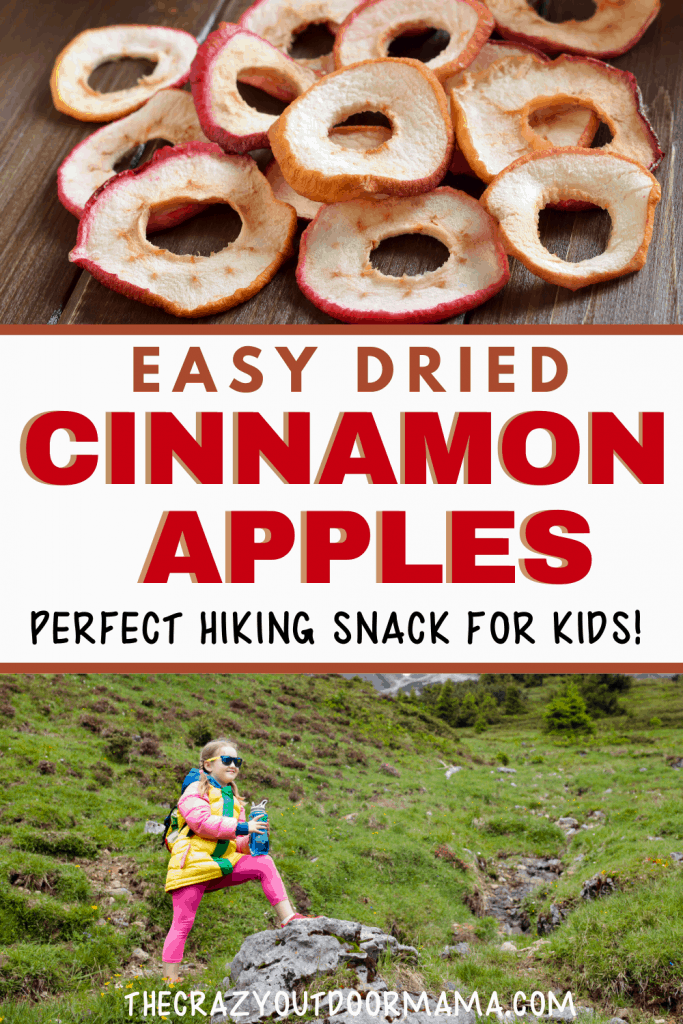 How to make dried cinnamon apples
This is a pretty straight forward recipe, but still good to know! YUM!
Check out my article on hiking with toddlers here to see some ways to make it even easier (there's more to it than lots of snacks!)
Easy and Healthy Dried Cinnamon Apples (perfect kid hiking snack!)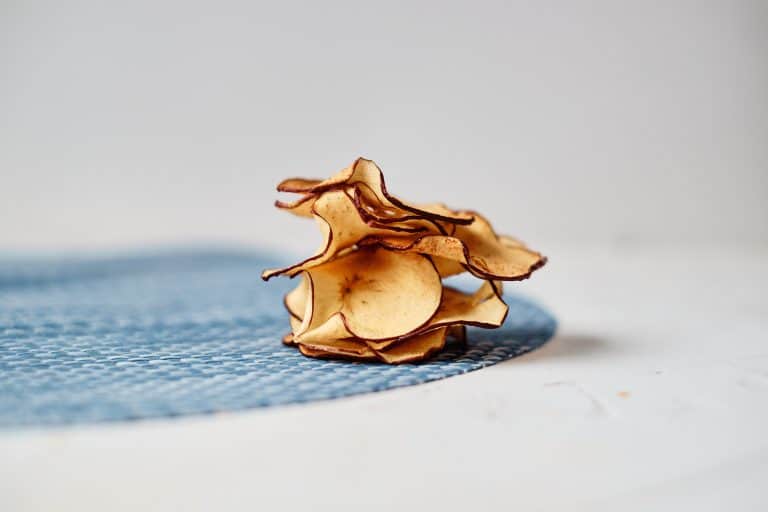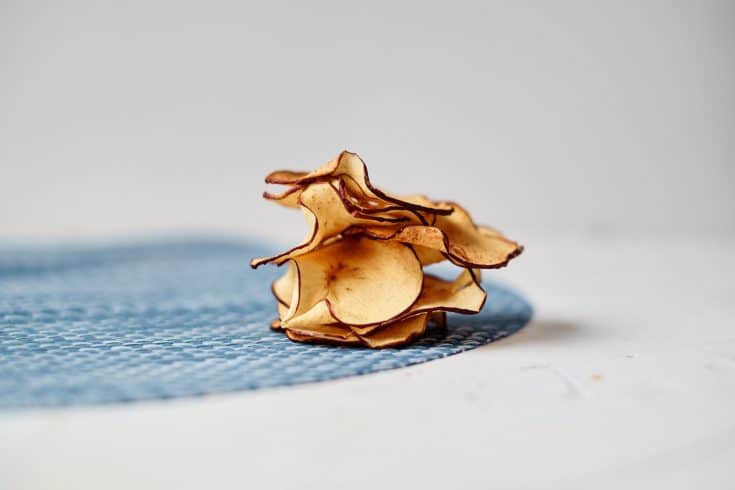 These cheap and easy to make dried cinnamon apples are the perfect snack to take hiking or camping as they are non perishable! It's a much easier way to get your fruit in without having to carefully carry fresh fruit!
Total Time
6 hours
15 minutes
Ingredients
2 apples
1 teaspoon cinnamon
Instructions
Using a mandolin slice the apples thinly
Place into a bowl and stir in the cinnamon to coat the apples evenly
Place on the dehydrator trays in a single layer. Make sure that the apples do not overlap
Place on the fruit setting for 6-9 hours or crispy
Here are some more tips to go camping with the kids!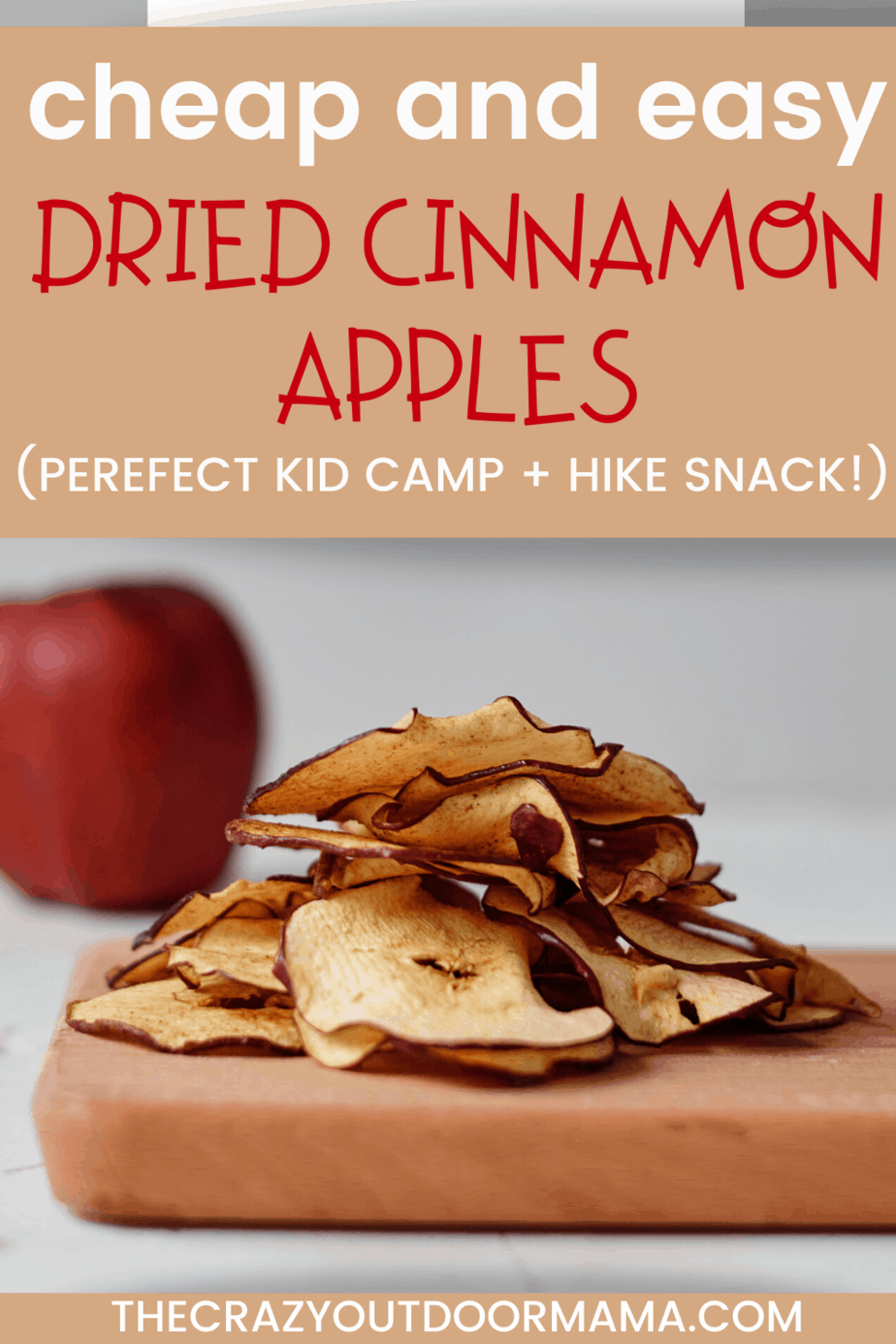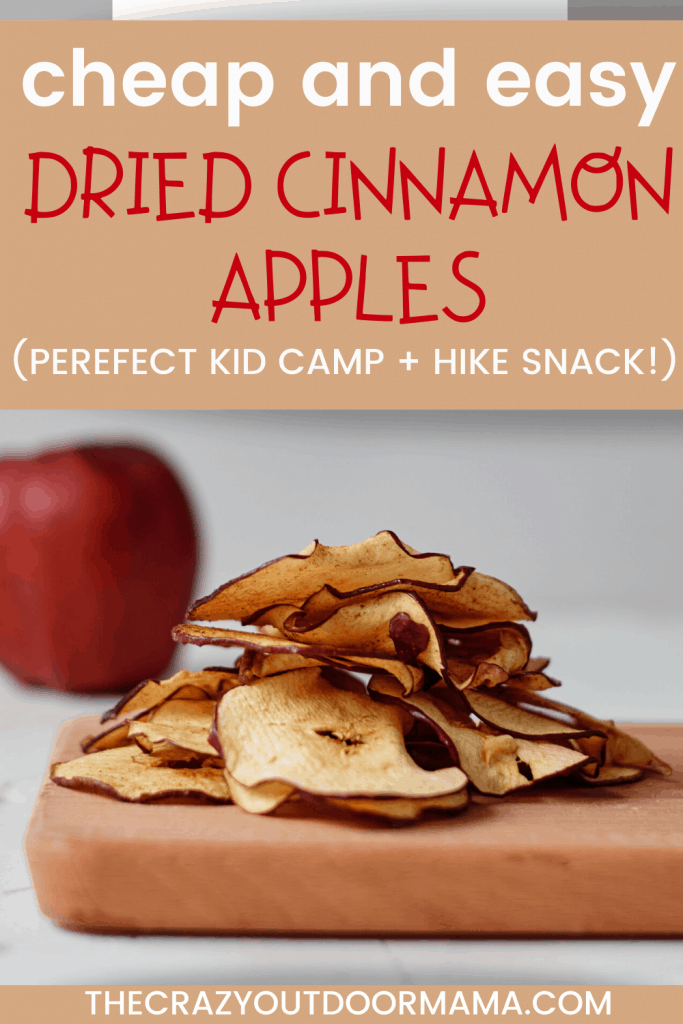 Latest posts by Stacy Bressler
(see all)