I don't know about you, but when we camp with the family, we absolutely always bring cleaning wipes – our little camper gets dirty fast, and it's so important to us to keep it clean (and sanitary!)
Sticky s'more handprints all on the counter, food drippings by the sink, many missed "potty fluids" in the bathroom with three young kids (and who am I kidding.. a husband =P).. there's never a shortage of things to clean!
I've finally used up the industrial supply of cleaning wipes my husband got on sale, but I wanted to try and make our own!
Here's what we came up with – I hope you enjoy it too!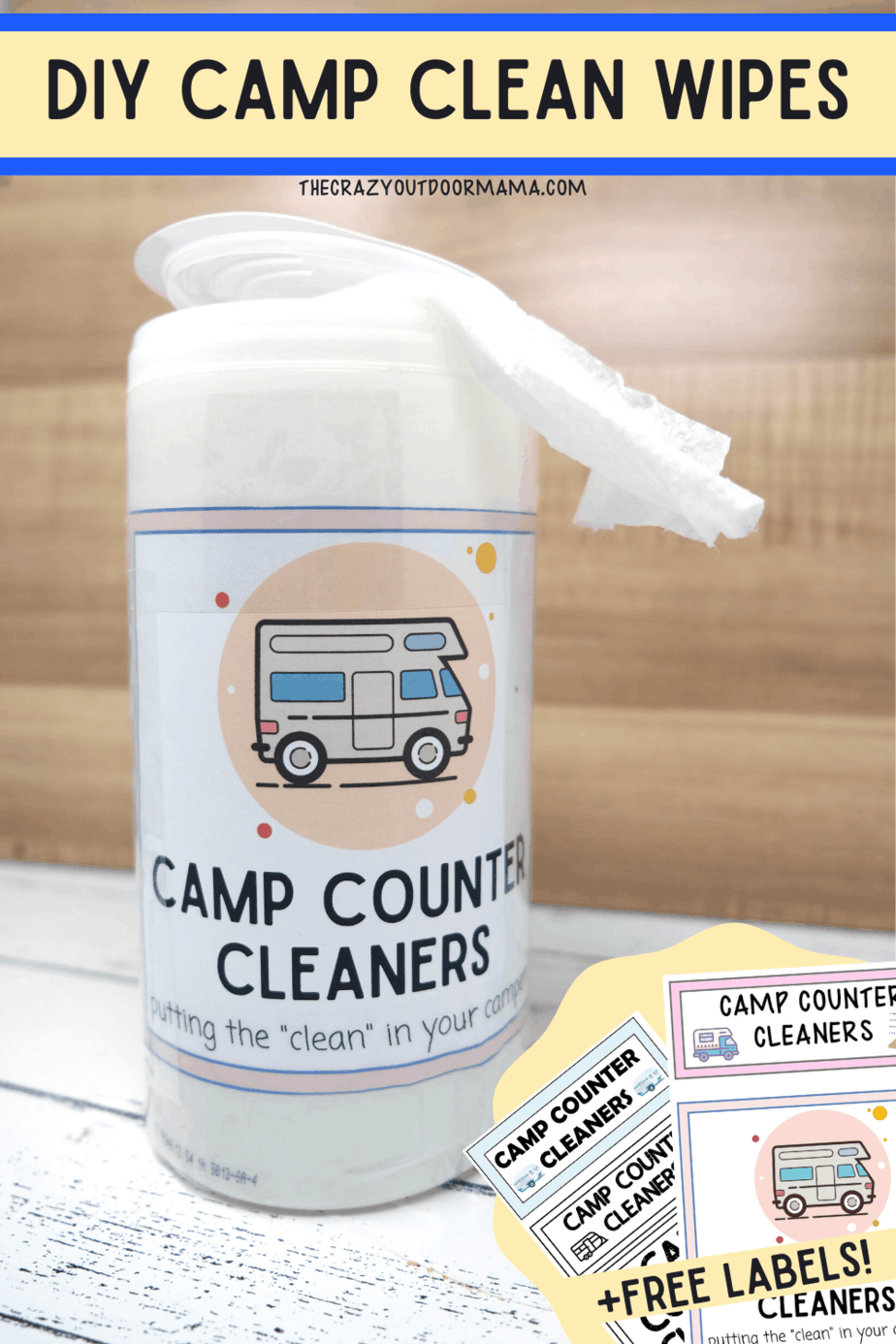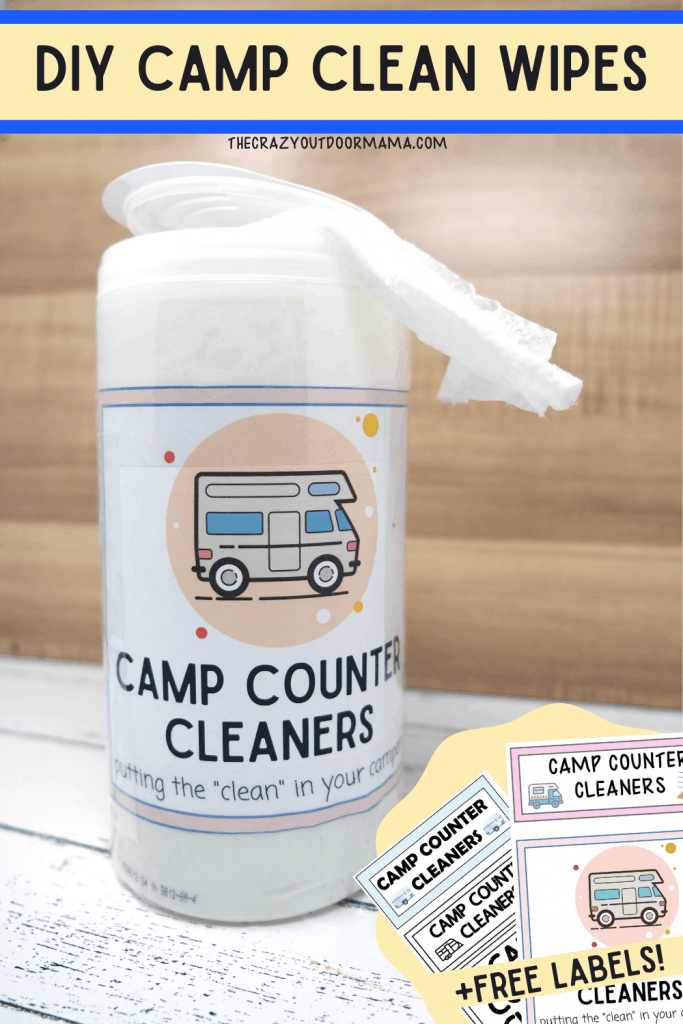 DIY Handiwipes Recipe!
I like that this recipe is tough on germs, but doesn't dry out my hands too much! I'm so obsessive about not having a gross sink (and in a camper where you try to conserve water use… it doesn't take much to get gross) so I find myself using pre moisted wipes quite often!
P.S. since I'm writing this during the COVID-19 pandemic, I just wanted to say that these have not been lab tested to be effective against it. They do have enough alcohol content according to the CDD (above 60%) but I wanted to make it clear that these weren't created with that purpose in mind.
Yield: 60
DIY Handiwipes for Camp Cleanup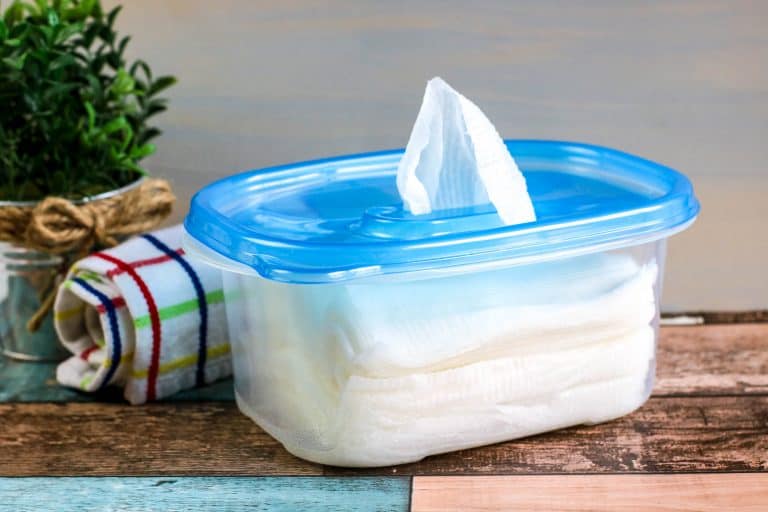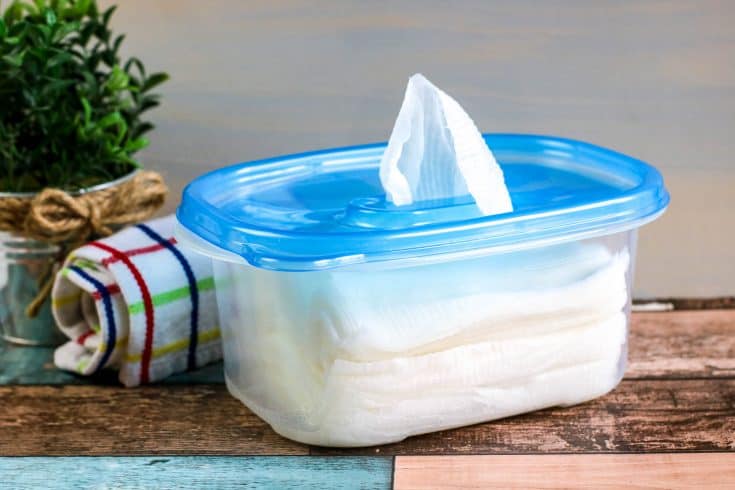 Keep all your camp surfaces clean and tidy for cheap with these DIY Handwipes! This recipe contains isopropyl alcohol, but also some skin soothing agents like vegetable glycerin!
Materials
½ roll high-quality paper towels (pictured: Viva select a size)
Scissors, if needed
Plastic container with lid, for storing
1 teaspoon tea tree oil, optional (for fragrance and antibacterial properties)
1 tablespoon vegetable glycerin, optional (for moisturizing)
2 cups distilled water
1 ½ cup 70% to 99% isopropyl alcohol
Tools
Scissors
Mixing Bowl
Whisk
Instructions
Paper towels can be cut in half with a serrated knife. Trim any rough edges with scissors.

Remove paper towels from the roll and fan-fold at the perforations, alternating to create a stack.

Place the stack on paper towels into a plastic container. Cut a hole in the lid if needed.

In a mixing bowl, combine water, alcohol, tea tree oil, and vegetable glycerin. Pour over paper towels.

Place lid over the container and allow paper towels to soak up the liquid.


Recommended Products
As an Amazon Associate and member of other affiliate programs, I earn from qualifying purchases.
A fun label (since I absolutely love making printable EVERYTHING =P)
Now look, no DIY would be complete on my site without some fun printable aspect. I love these being called "Camp Cootie Cleaners!" because I have kids and well… the three "C" words just sound fun together!
Download the variety of free labels I whipped up if you like! When you download it, feel free to resize to whatever container you'd like!
Here are some more camp cleaning and organizing articles you'll enjoy!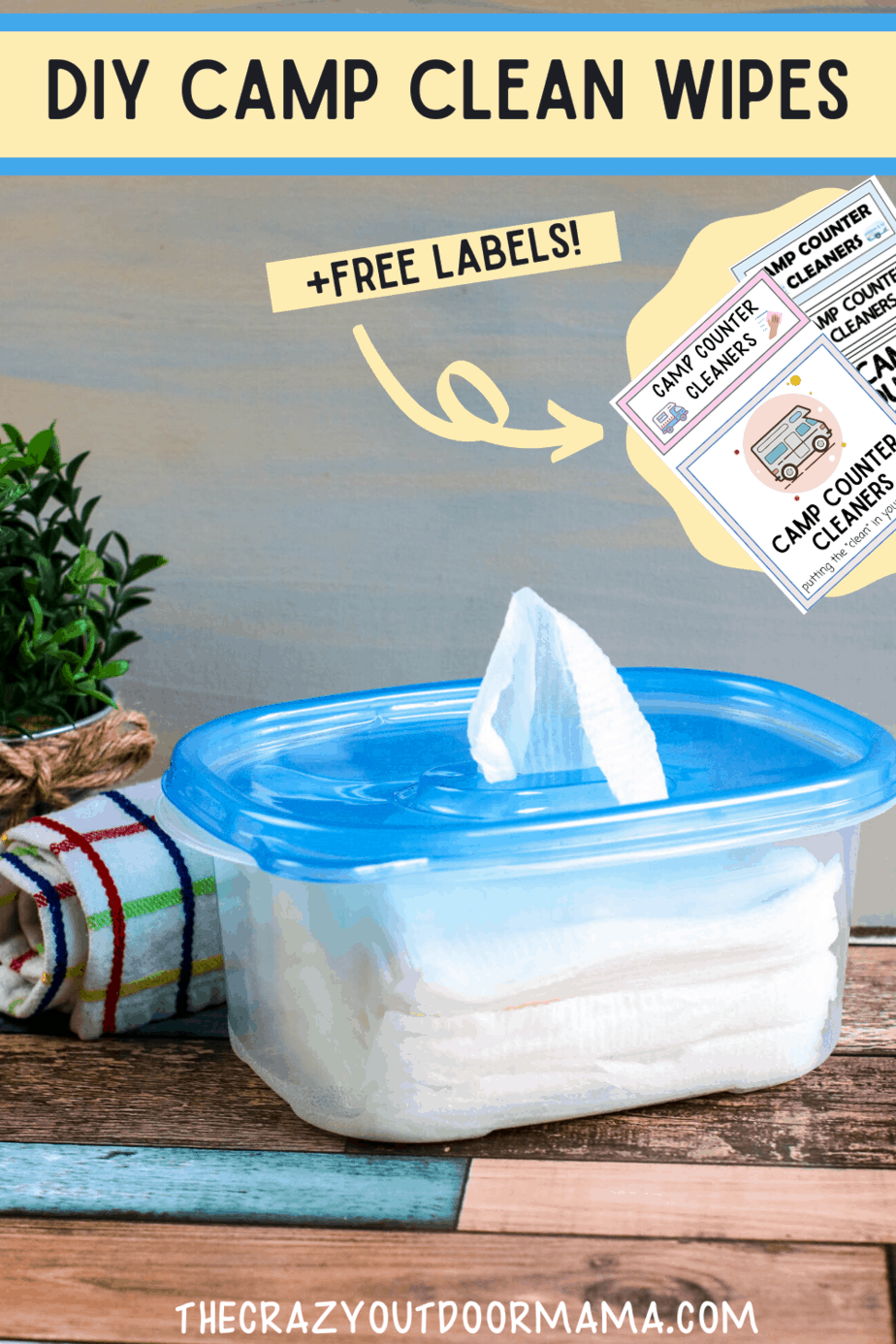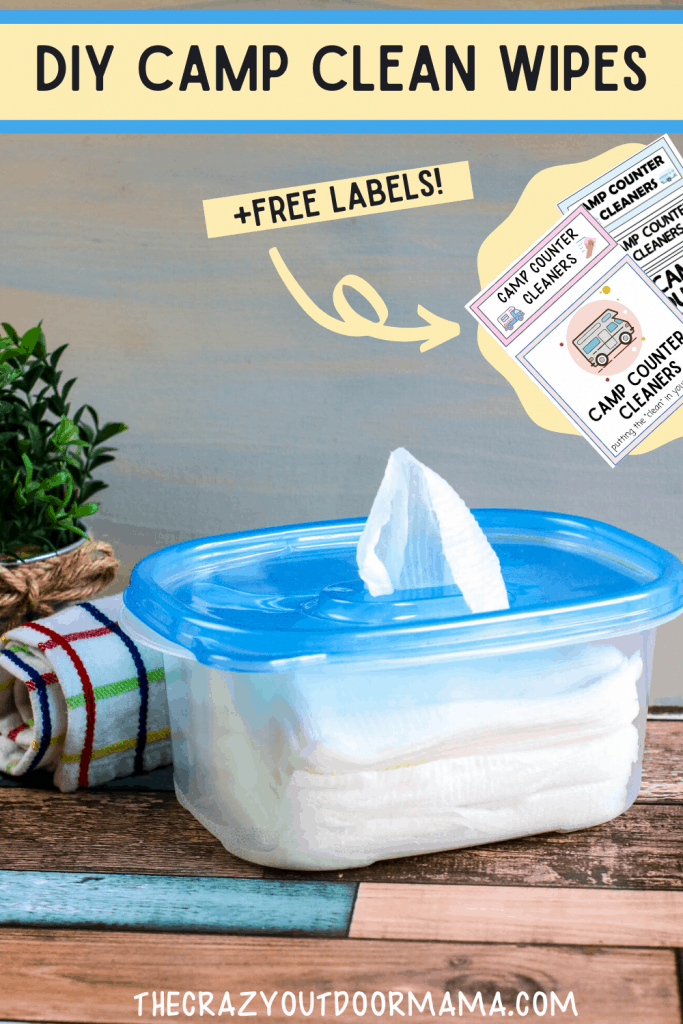 Latest posts by Stacy Bressler
(see all)