If you're a paper person like me (who has terrible memory too!) then print yourself off some of these FREE RV Camping Log pages!
Blank lined journals are OK to use in a pinch… but I personally love having a special spot and specific place to write all my camping memories! We like to bring ours with us so that we can write it down at the end of the night.
Today I have two sets of RV camping log pages – one black and white (color ink is expensive ya'll!) and a pretty pastel themed set of log pages. If you don't have color ink, or just prefer to use a nice printer, Staples has pretty reasonable printing costs. They can even bind it for you if you like!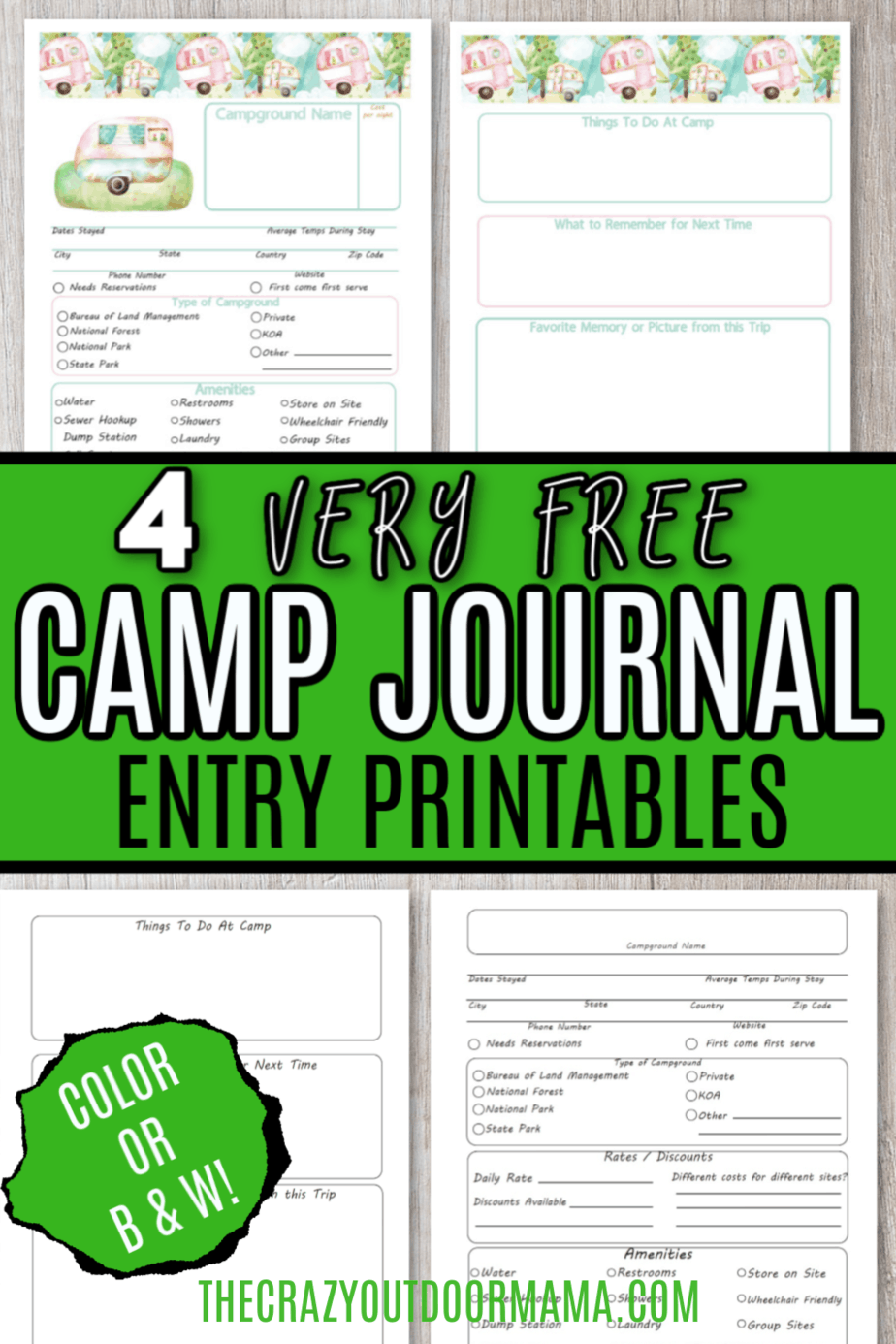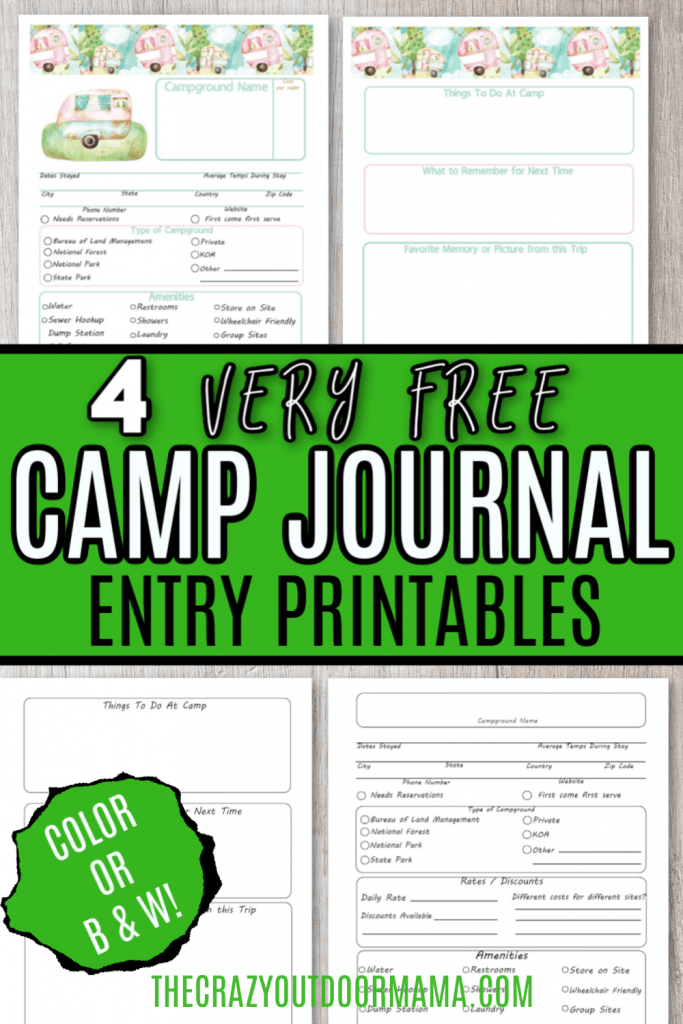 1st Set – Black and white printable camping log pages
This first set is the black and white one I was talking about earlier – don't worry though, it still has all the fun prompts to fill out to help you remember the details later!
The prompts for this camp journal set include:
Campground Name
Dates Stayed
Average temps during the stay
Location, phone and website information for the campground
Needs/does not need reservations
Type of campground
Rates and discounts
Amenities
Things to do at camp
What to remember for next time
Favorite memory or picture from this trip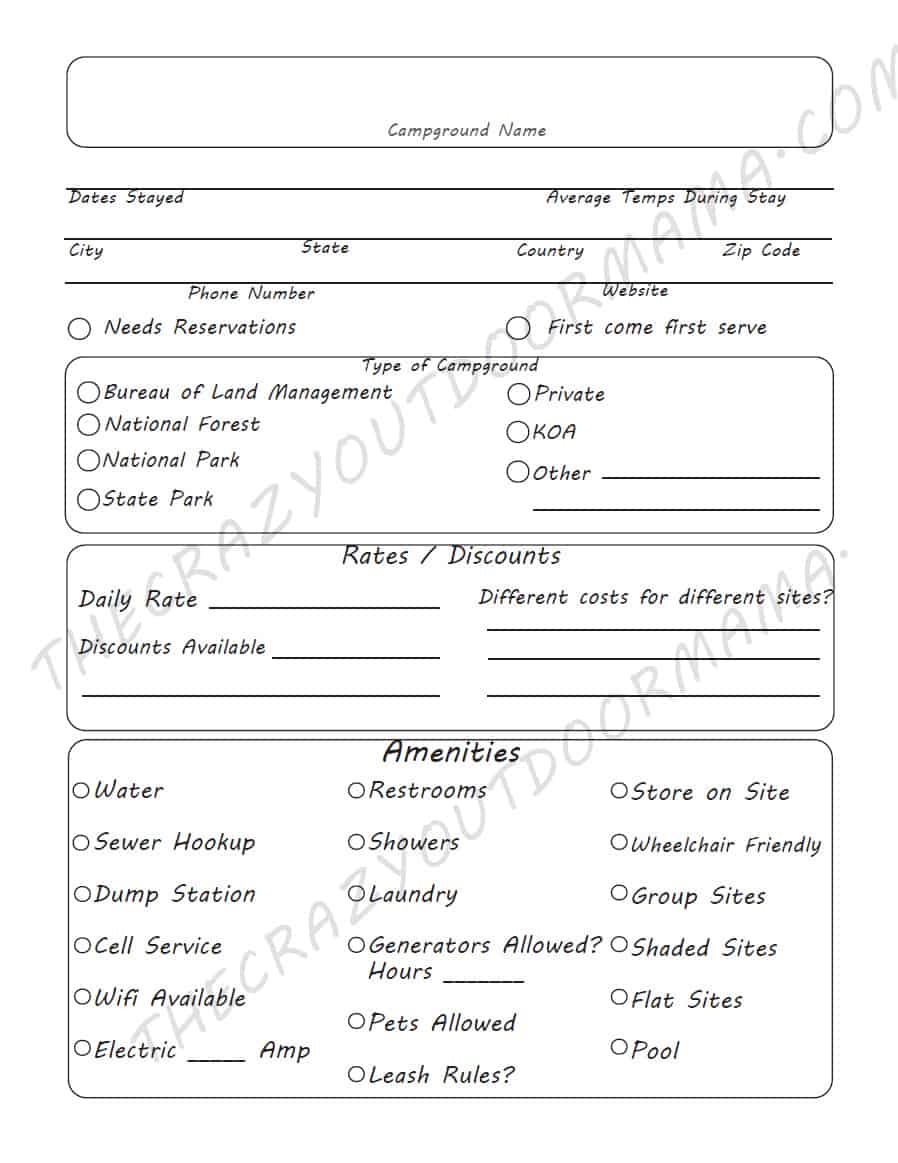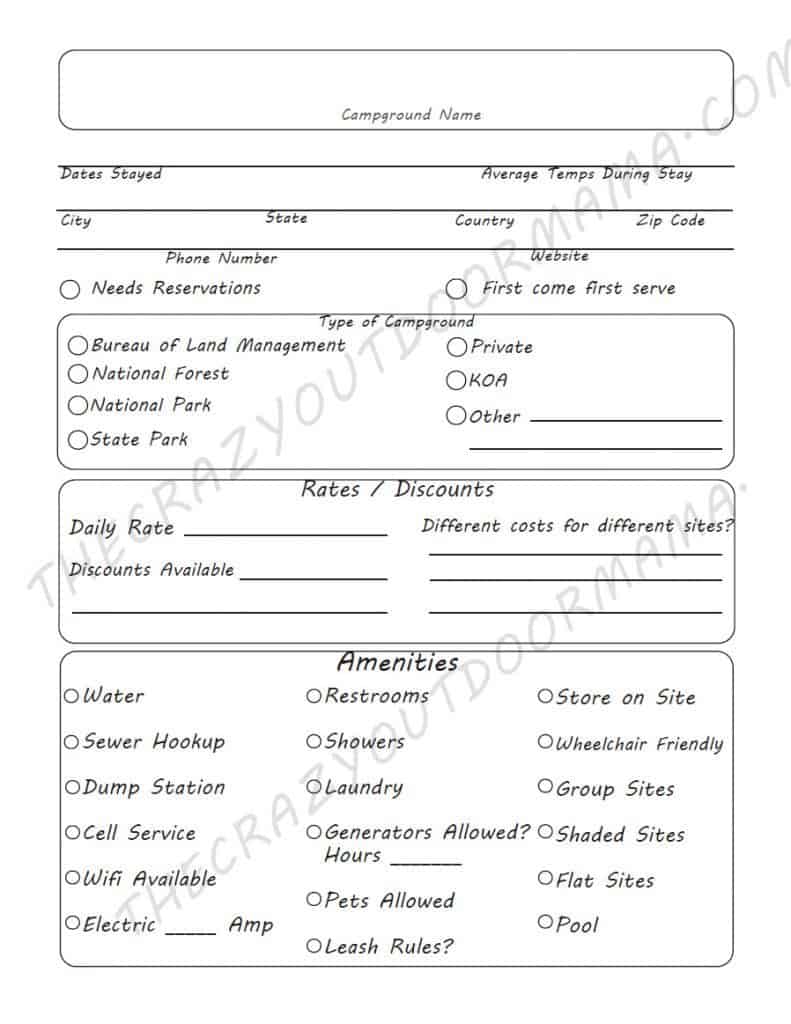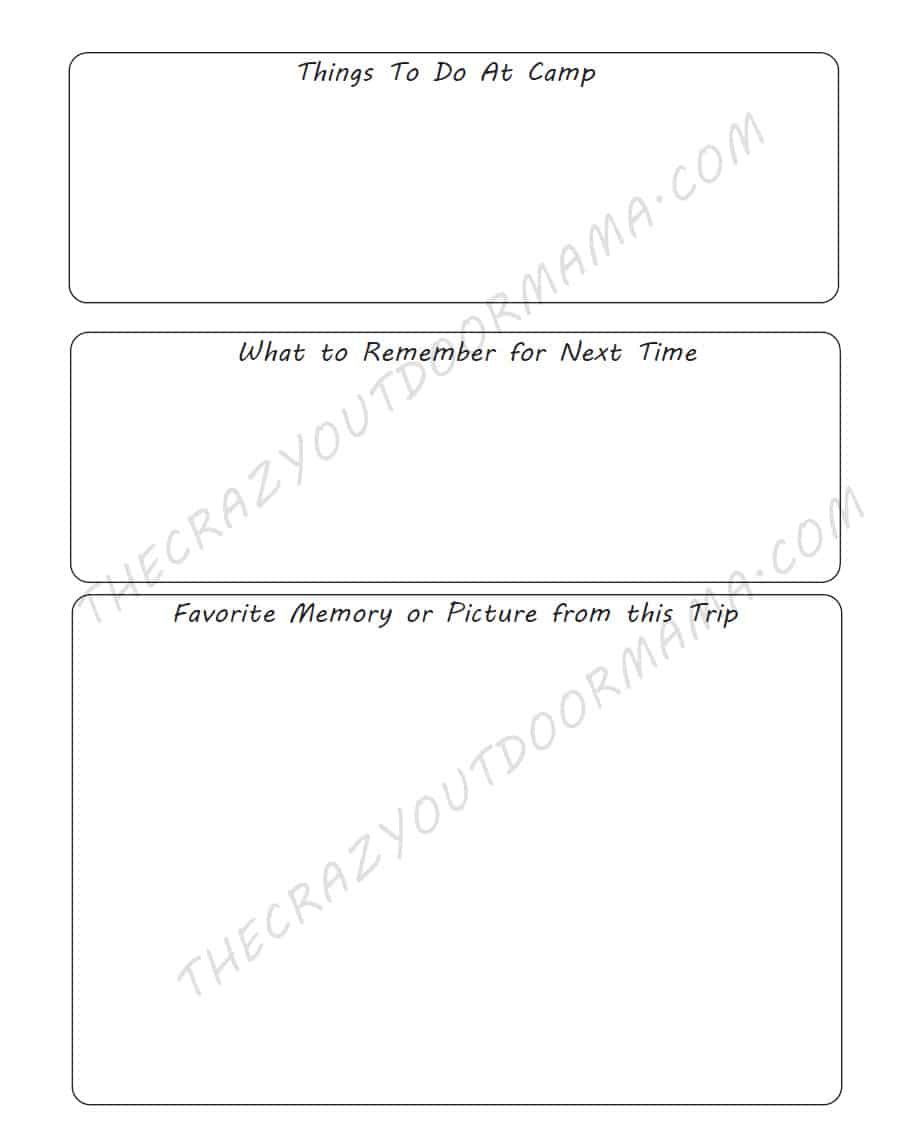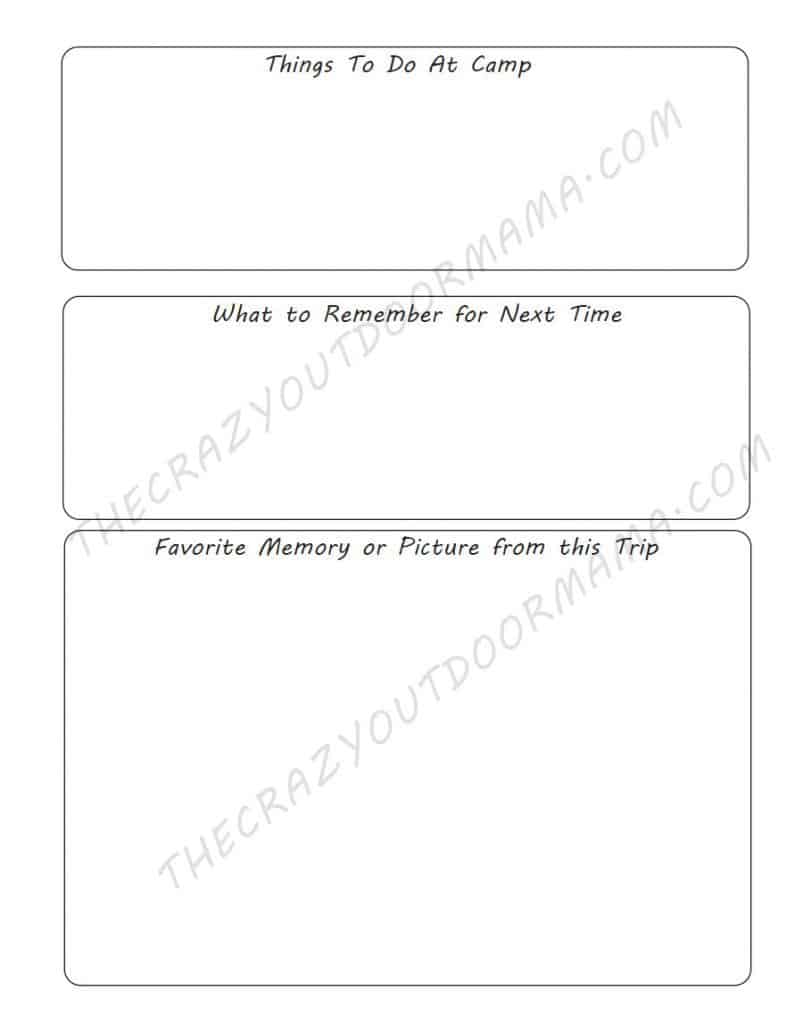 Some more fun printer friendly camping journal pages!
Now, these ones I do sell, but it's VERY cheap! And I do give these away fairly often to my subscribers!
The additional pages include:
National Parks Check off list
States check off list
Places I've camped list
Friends I've met list
Bucketlist camp trip photo pages
"My story so far" (to personalize your journal!)
Fun cover to put in the front of your 3 ring binder!
See the printer friendly printable camping log now!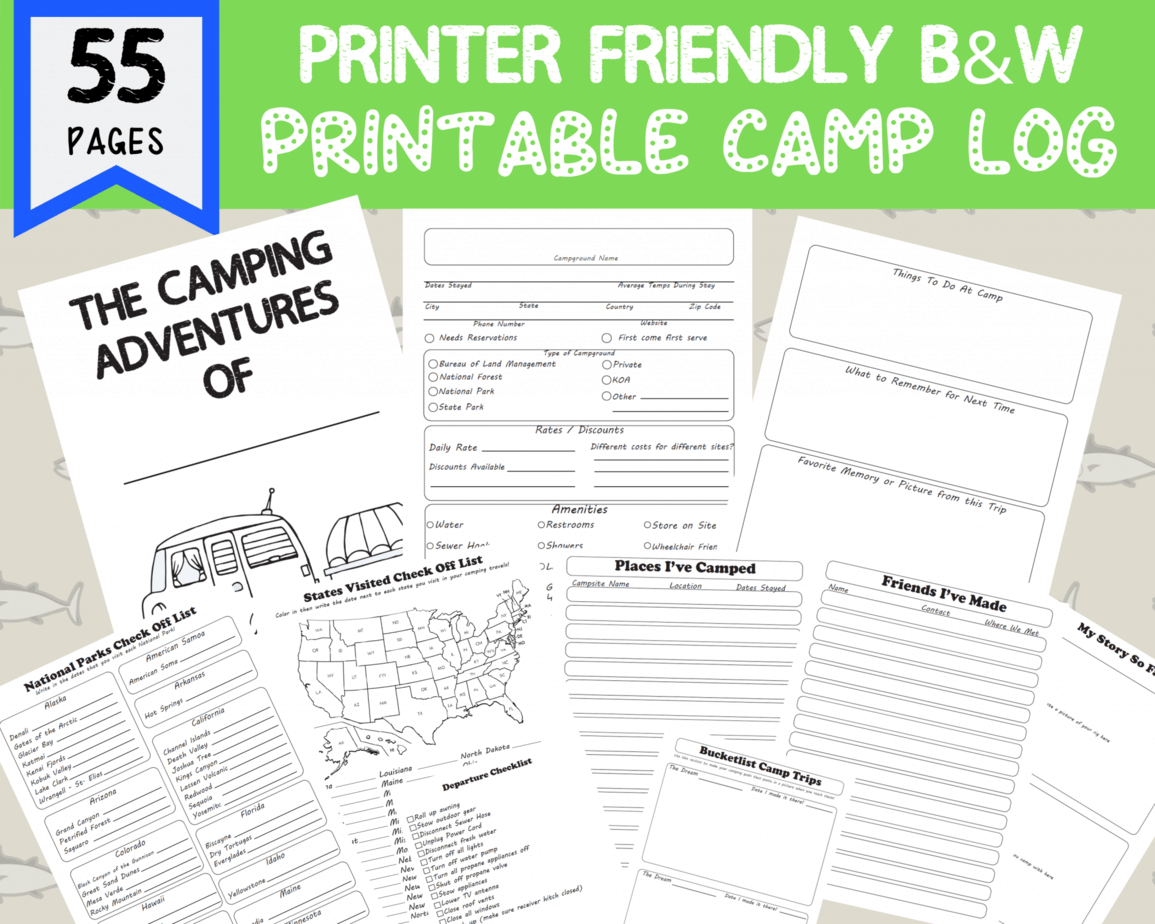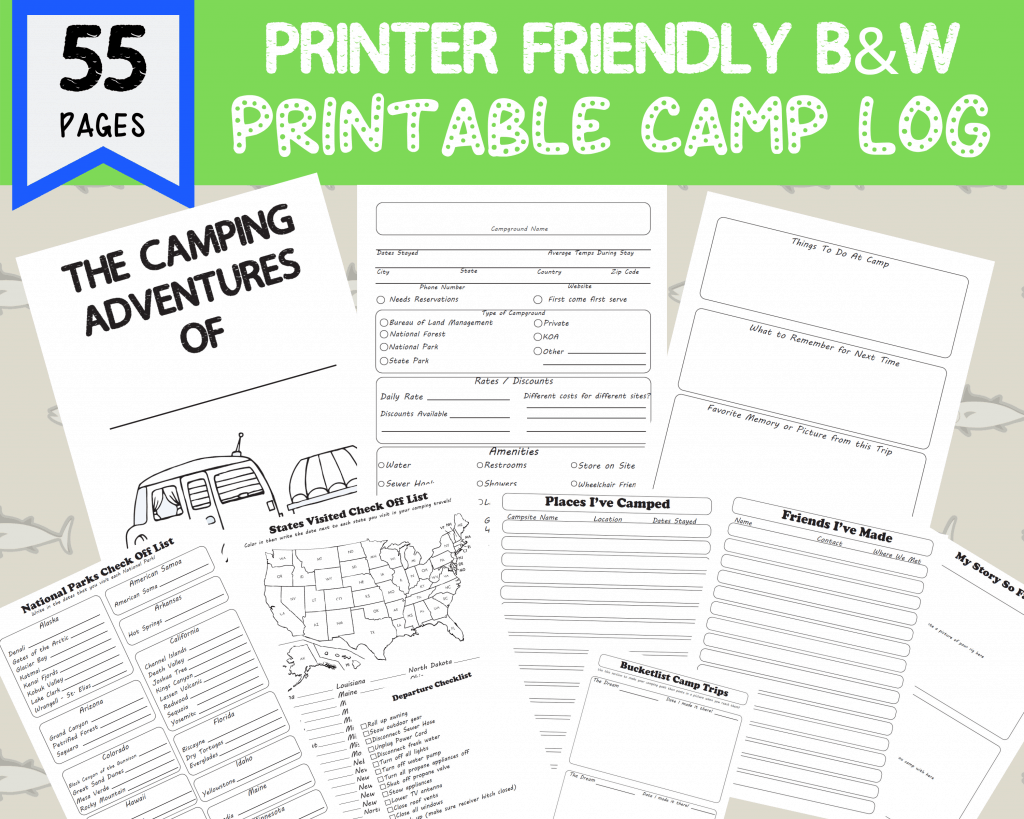 2nd set of free printable camp journal template pages (the pretty colorful ones!)
Now, if you've seen the physical camp journal that I sell on Amazon, you'll know I absolutely love pastels and color!
I know that not every camper wants to document EVERY SINGLE thing they do while camping and might only want the campground entry pages, so I wanted to make something similar to what I sell in my physical copy (for free!)
Most things are the same as the black and white journal, however I did adjust the layout a bit to accommodate for additional color and fun!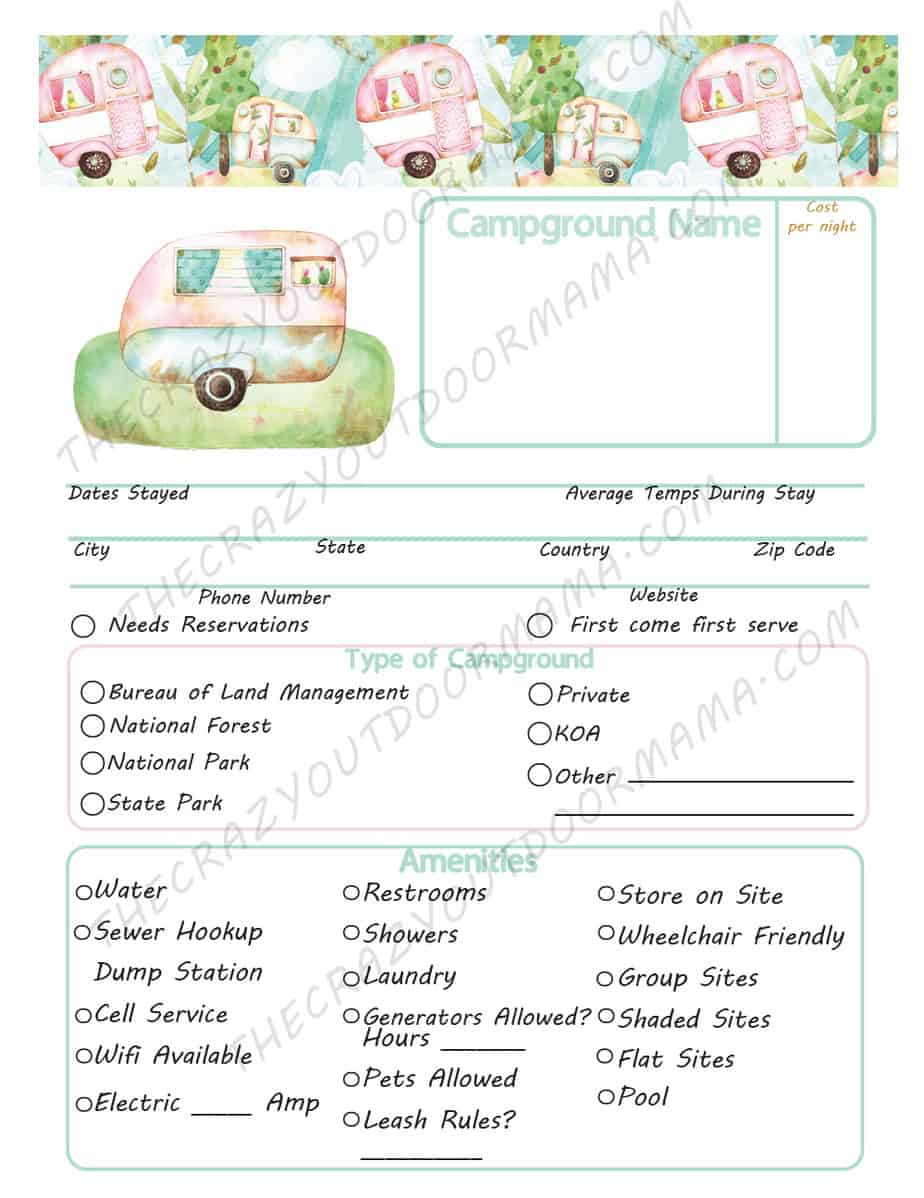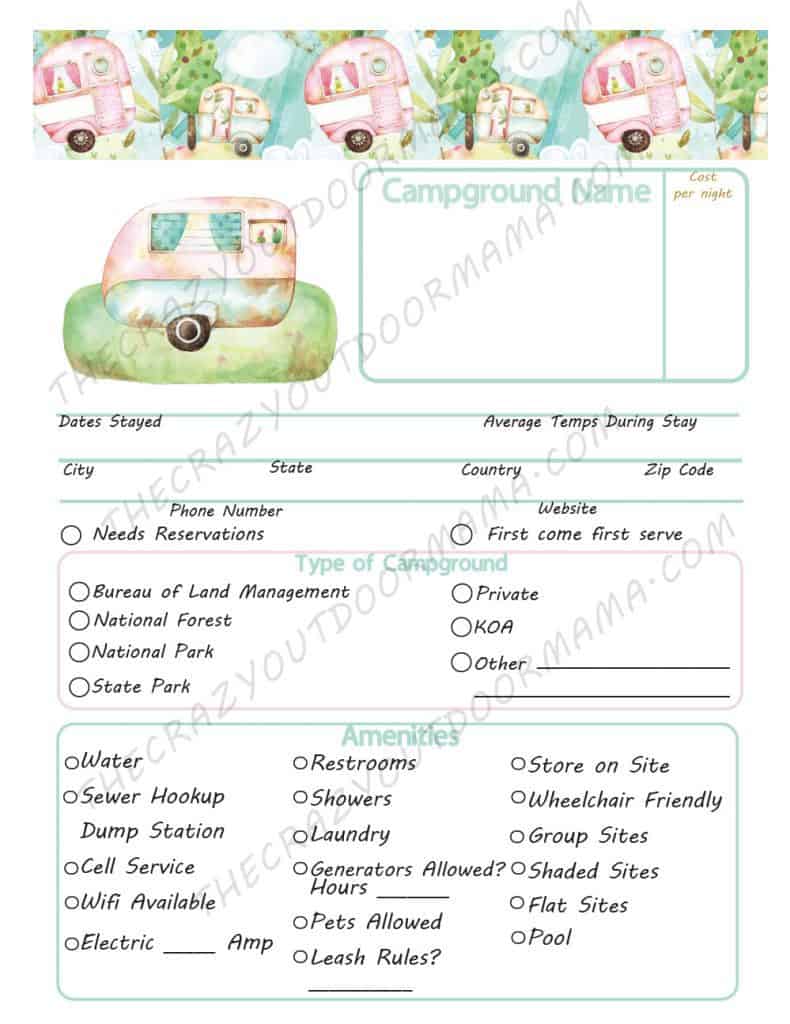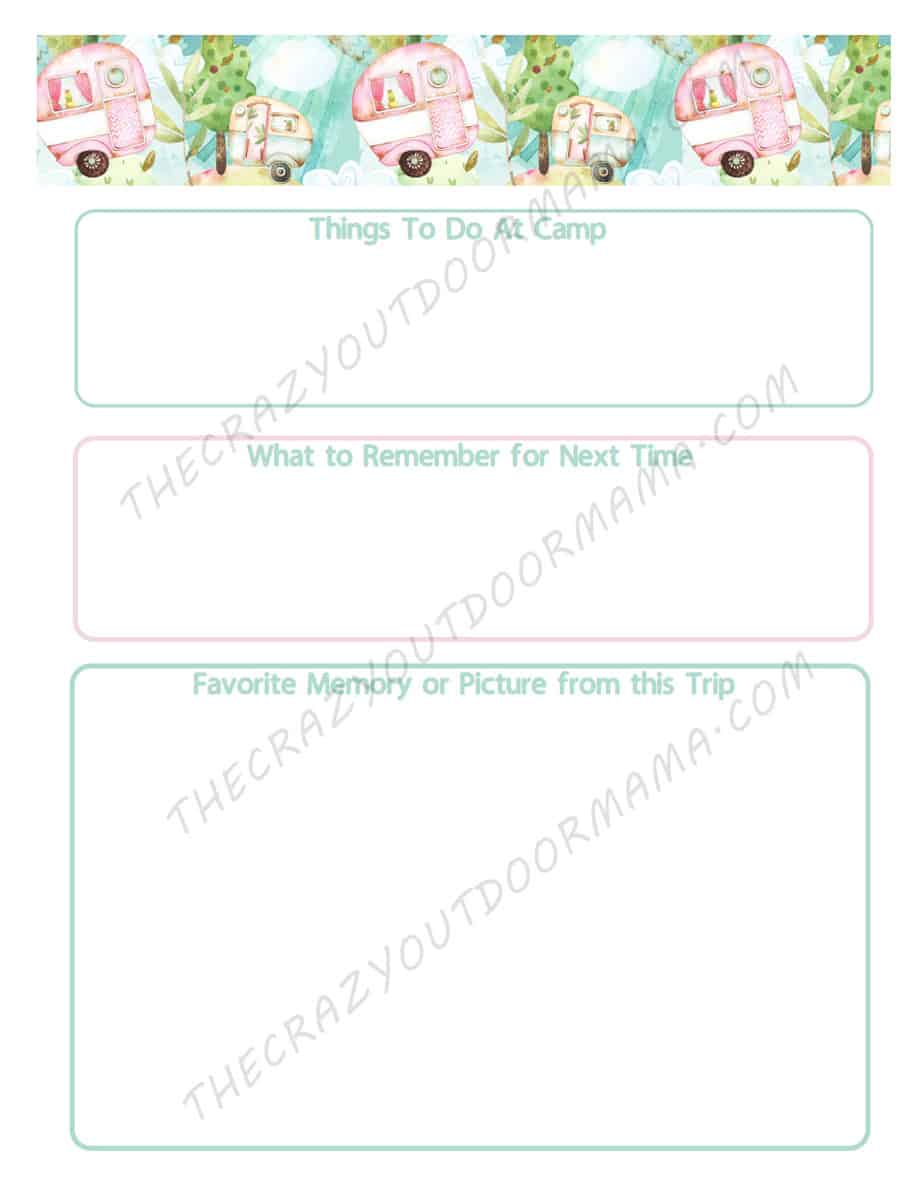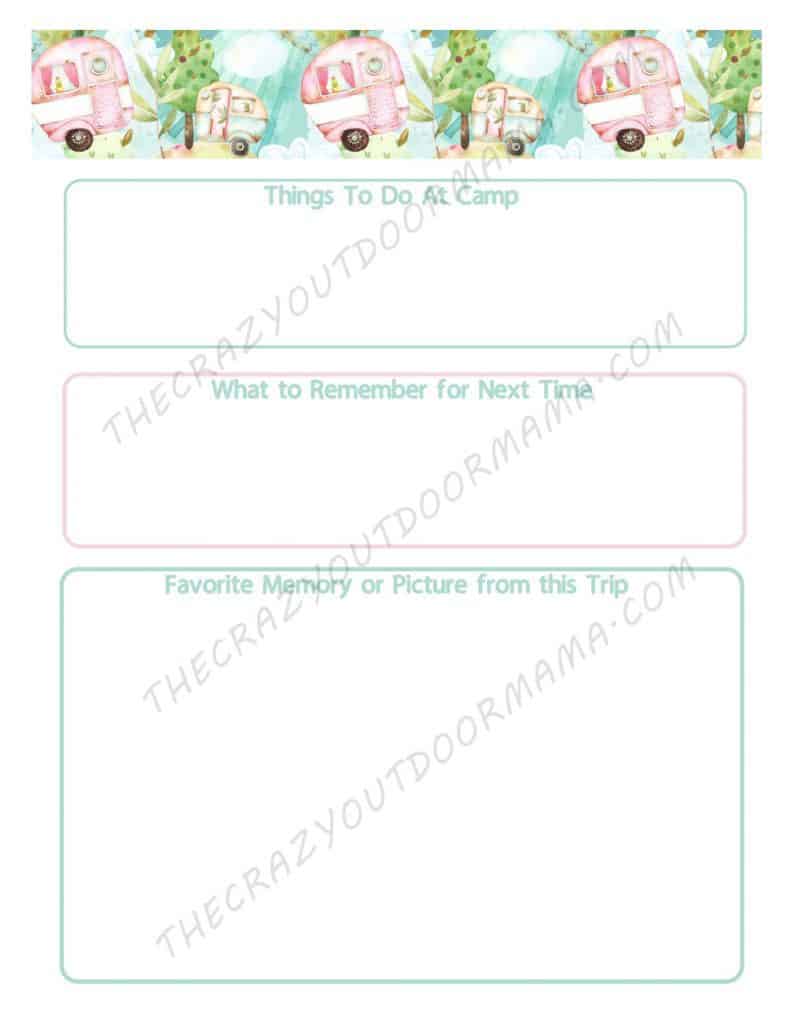 Some more "pretty in pastel" color camping journal template printables!
Just like with the black and white camp journal set, I do have additional pages for purchase in my Shopify store!
I have included the same pages as well as a meal planning one (it's crazy how much money you can save camping if you plan out your meals!)
See the color camp journal in my store!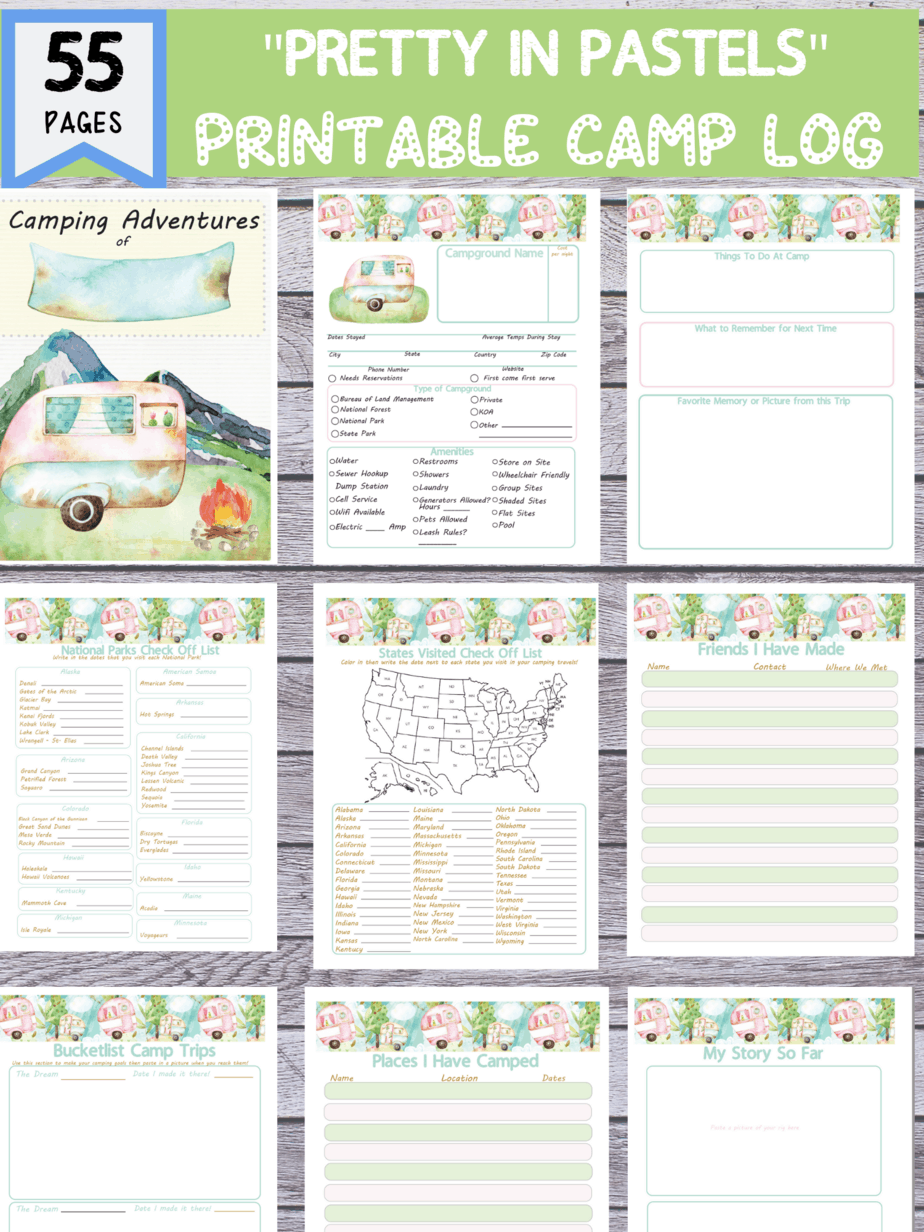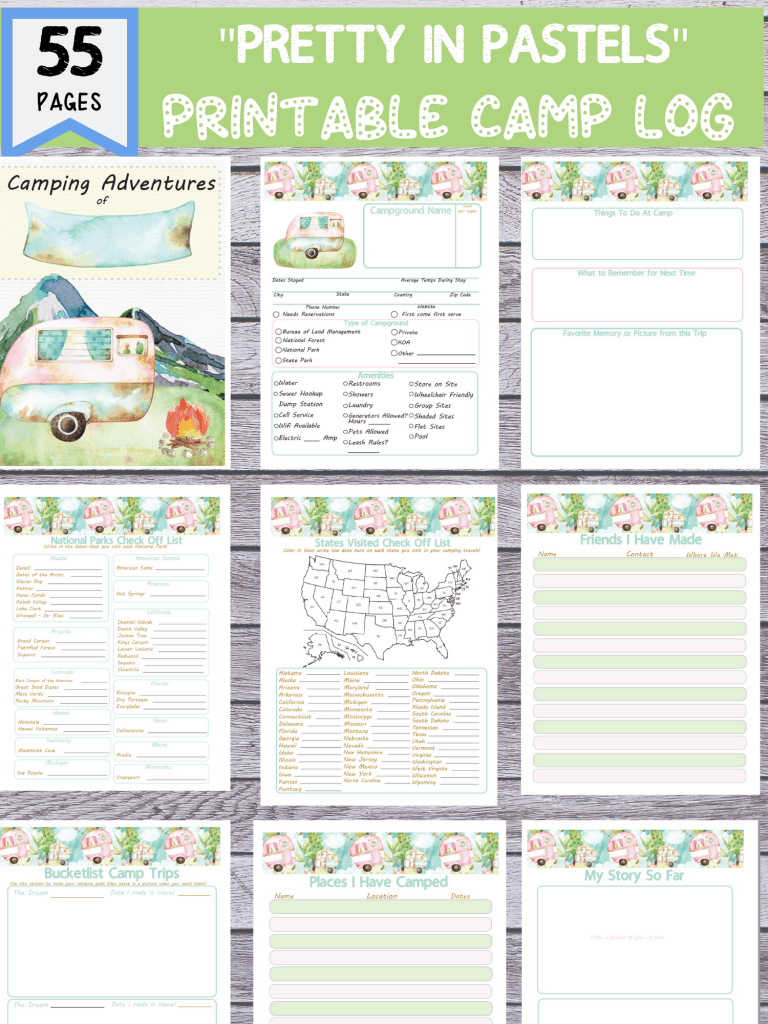 Are you excited to make some awesome camping memories now? Let me know your email so you can get them now!
I hope these journals motivate you to write down the memories you make while camping! They are pretty, easy to use, and best of all you can print as much (or as little!) of each section that you need!
And just incase you don't want to print it, and prefer to buy it already made and bound on Amazon…
If you find yourself wanting a physical camping journal, I published one that was actually the #1 new release in camping on Amazon! It has a similar style as the color printable one I made, so if you like that, you might want to check it out!
Click the image below to see a video of my print campsite journal!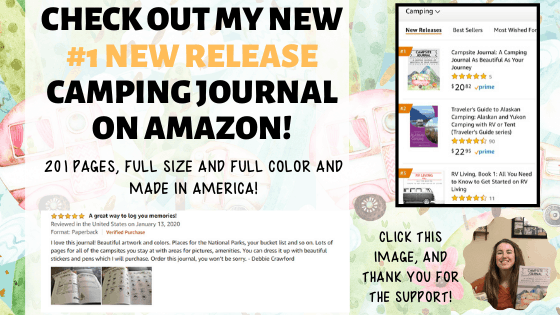 Some more camping articles to check out!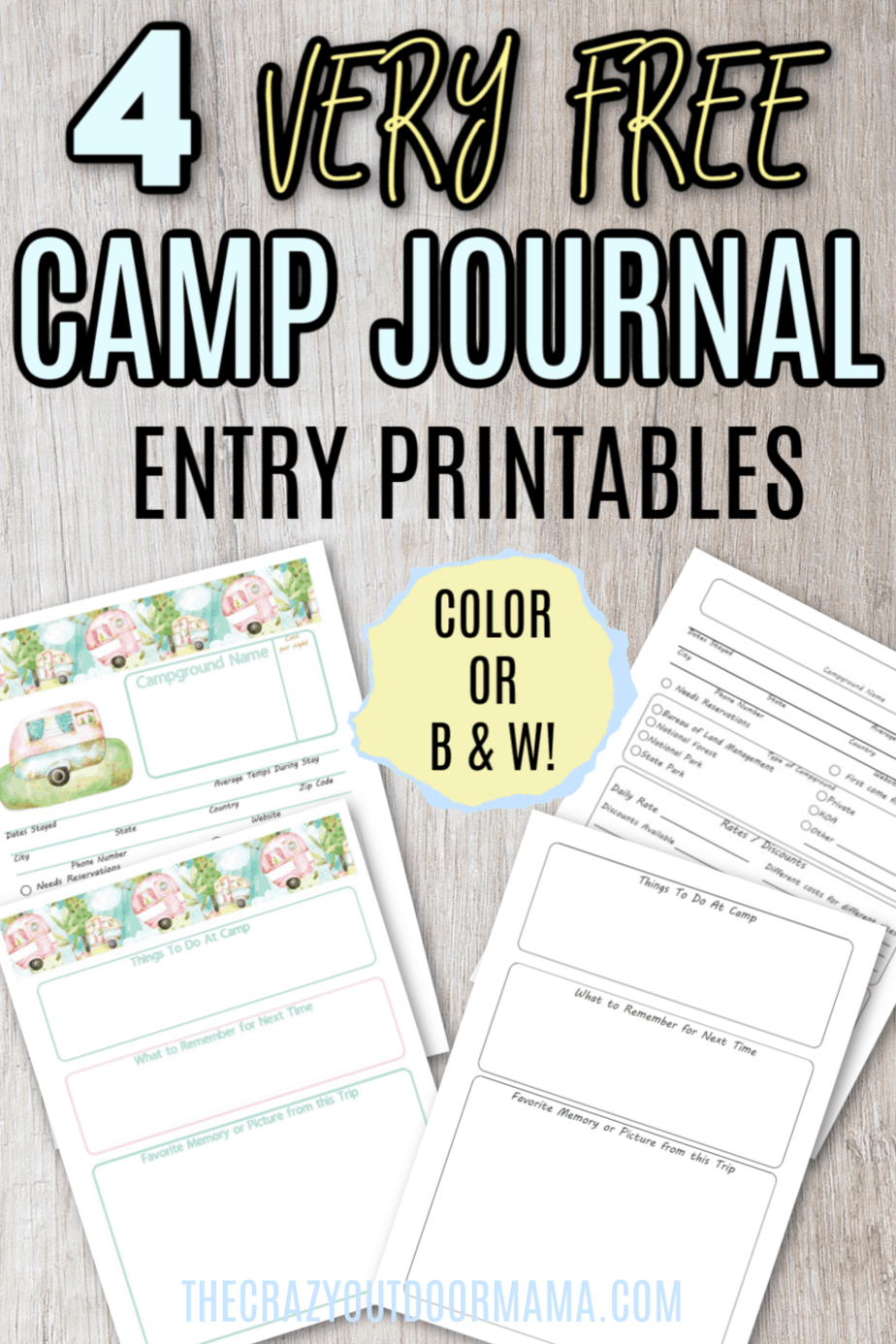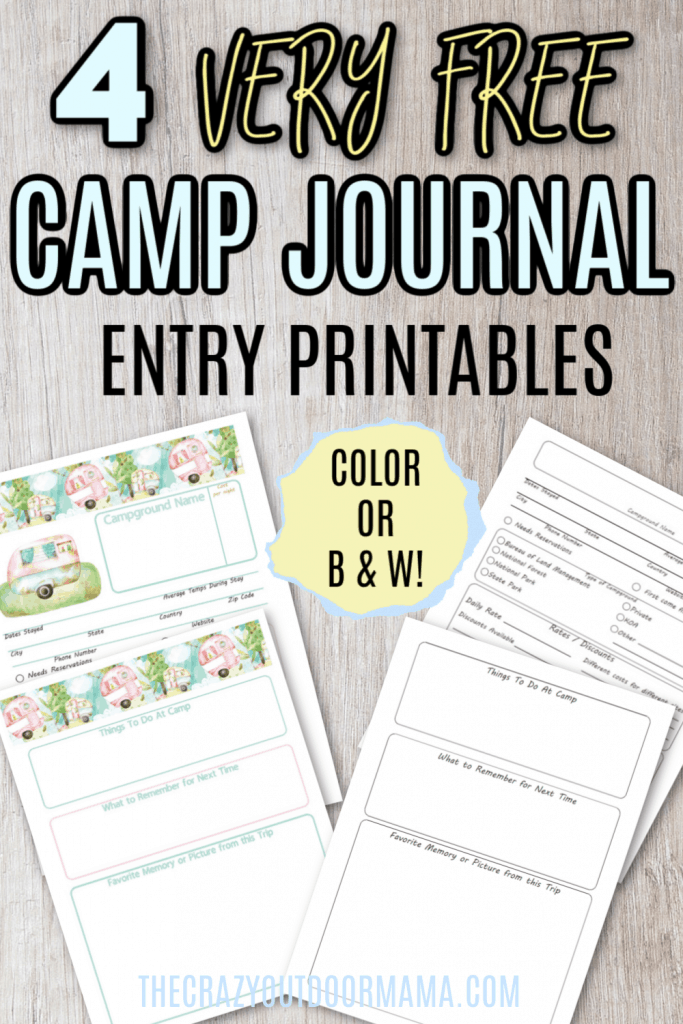 Latest posts by Stacy Bressler
(see all)