Celebrate the fall season with this cute and easy Halloween wreath craft for kids!
With fall upon us, and Halloween approaching, I created this easy fall stamp wreath craft with my preschooler!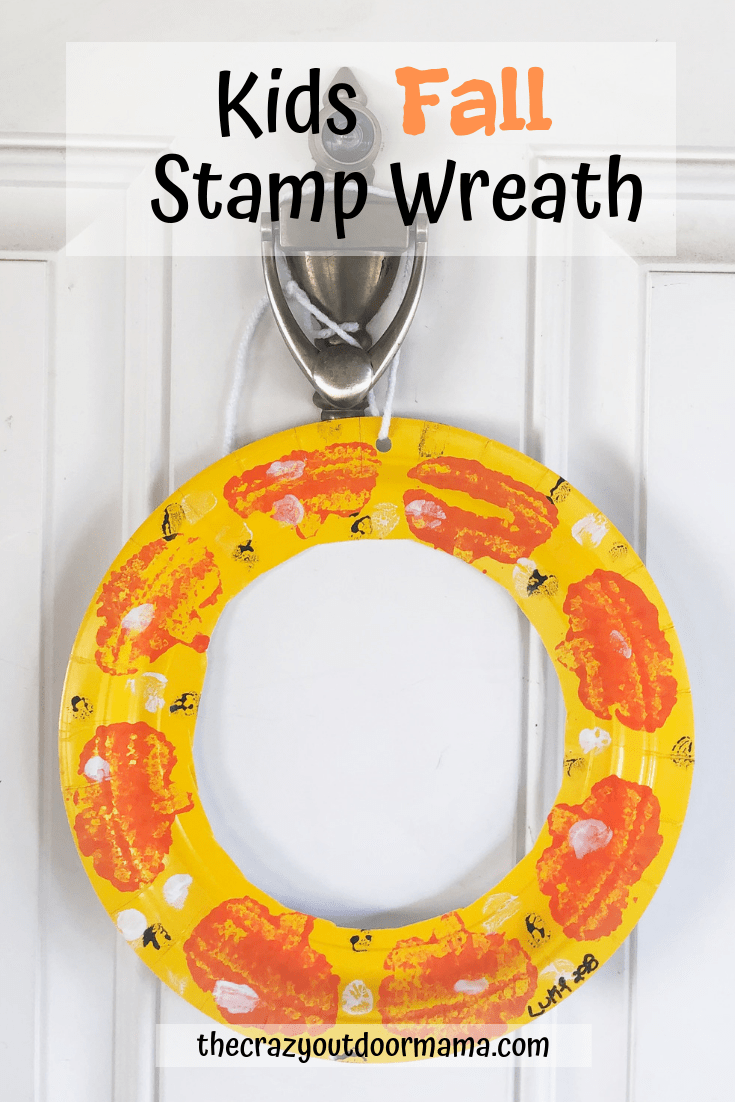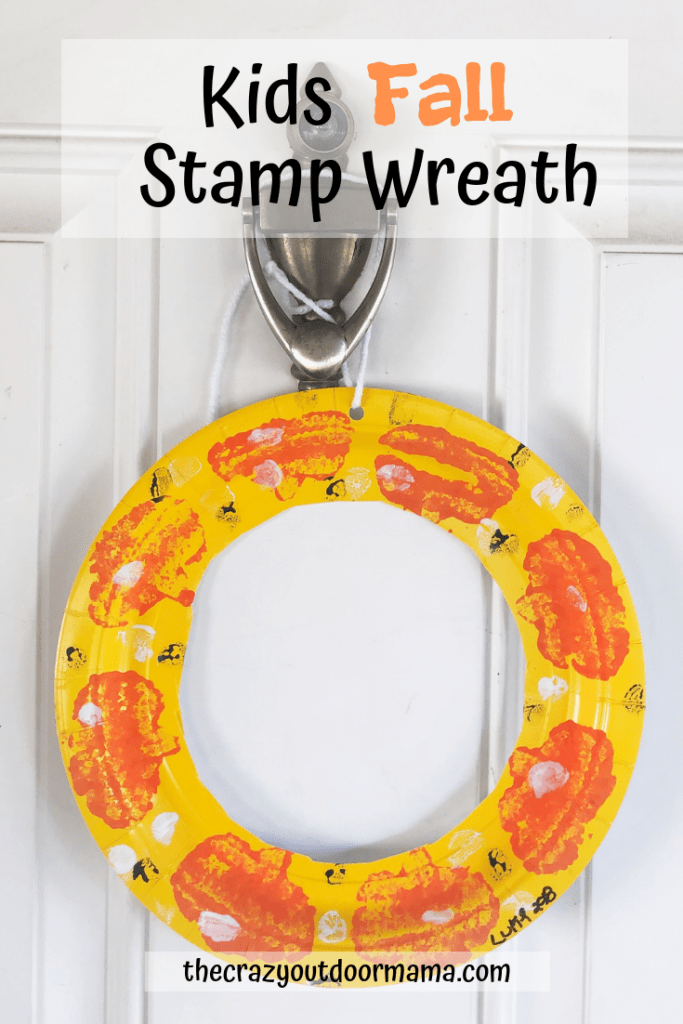 So I first looked on Pinterest for some fall inspiration and found a ton of wreaths that you glue leaves onto.
I tried that, and SERIOUSLY failed! At least my toddler did – I bet if he were older, he'd be able to get it more and put the leaves in the right spot. So I wanted to do something a little easier for him – don't get me wrong, I still wanted it to look cute though!
I love stamping, and my guy loves stamping, so I wanted to combine the best of both worlds and make a little pumpkin stamp to decorate with!
After that, the wreath shape came easy enough from just cutting out the middle of a paper plate.
Put it all together and… WALAH! (Is that how you'd spell that?!)
This cute fall (or Halloween!) wreath is ready for a gift, or a fun preschool craft project!
You can dress it up as much as you'd like! I may update this post later with some pretty ribbon attached to it – until then, enjoy the simplicity, and modify however you want!
What you need for this easy fall wreath craft
Paper plate (If you have a "fall-y" color such as yellow, it really makes this craft pop!)
Orange Paint (and more, such as white and black if you want to decorate)
Sponge
String to tie to the top of the wreath for hanging!
How to make this simple preschool fall craft
Cut out the middle of a paper plate
Draw out a simple pumpkin shape on a sponge and cut it out. In case you noticed there is a ghost here, but not on my wreath, here's why -> Let's just say the combination of a textured sponge, white paint, and a water resistant (I think?) plate made for a weird white blob that didn't really look like a ghost.. if you want other shapes, I'd suggest trying for something darker, such as a black cat!

If you'll notice, there is a ghost there, but not on the wreath. See above!

Using your orange paint, decorate the wreath with pumpkins
If you like, you can add black and white fingerprints too! The dots are cute, and the fact that it's your child's fingerprints make it even cuter!
You're done with your Halloween wreath! Did you make any modifications?
I'd love to see if you changed anything with this… I myself want to go redo this one later and make it fancier or do different shapes!
P.S. Here are some other cute kids Halloween crafts you will love!
This fun spiderweb craft that is great fine motor practice on it's own, or can be done along with Eric Carle's "The Very Busy Spider"
Got a kid who loves crunching leaves? Decorate a pumpkin and remember the stomping fun forever with this craft!
If you got apples this fall, make your very own "pumpkin patch" with them!
Latest posts by Stacy Bressler
(see all)