Why Might You Need These Healthy Lactation Cookies?
In general, if you are able to nurse regularly, your supply should regulate itself and you may not need these healthy lactation cookies.
However, if you are away from baby for awhile and have to pump your supply could take a hit so you might need a lactation supplement. Lucky for you, I have a delicious no bake lactation bite recipe!
No time to bake?
✔️Check out the Top 5 Rated Milk Booster Bars and Cookies!
Look, I know in an ideal world we'd make everything from scratch. But you're a busy mama! These cookies are highly rated, WORK WELL, are pretty healthy, and come already mixed and ready to cook!
When you pump, it rarely empties the breast completely and so your body responds by saying "I guess I don't need all this, I'll make less next time". This is especially the case if you aren't used to pumping; there are many mothers who exclusively pump and are pros!! This, however, is for people like me who do not do it often. Or maybe you just want to make extra to save in the freezer for making first baby foods later
Related: Learn the best power pumping schedule here to increase your milk supply (it's totally doable!)
I recently got an abdominoplasty done, and am at the moment nursing twins. I was super concerned about losing my supply after all the trauma my body went through, as well as having to pump only and not be well enough to have them nurse.
I decided to convert my favorite unhealthy oatmeal cookie into a powerful, healthy breast milk cookie! These are no bake lactation cookies, so that makes them even faster to cook. This lactation dessert is sure to help your milk supply! If you need more help, check out these other ideas!
If you're tired of oatmeal recipes, check out this article that has TONS of other lactation recipes!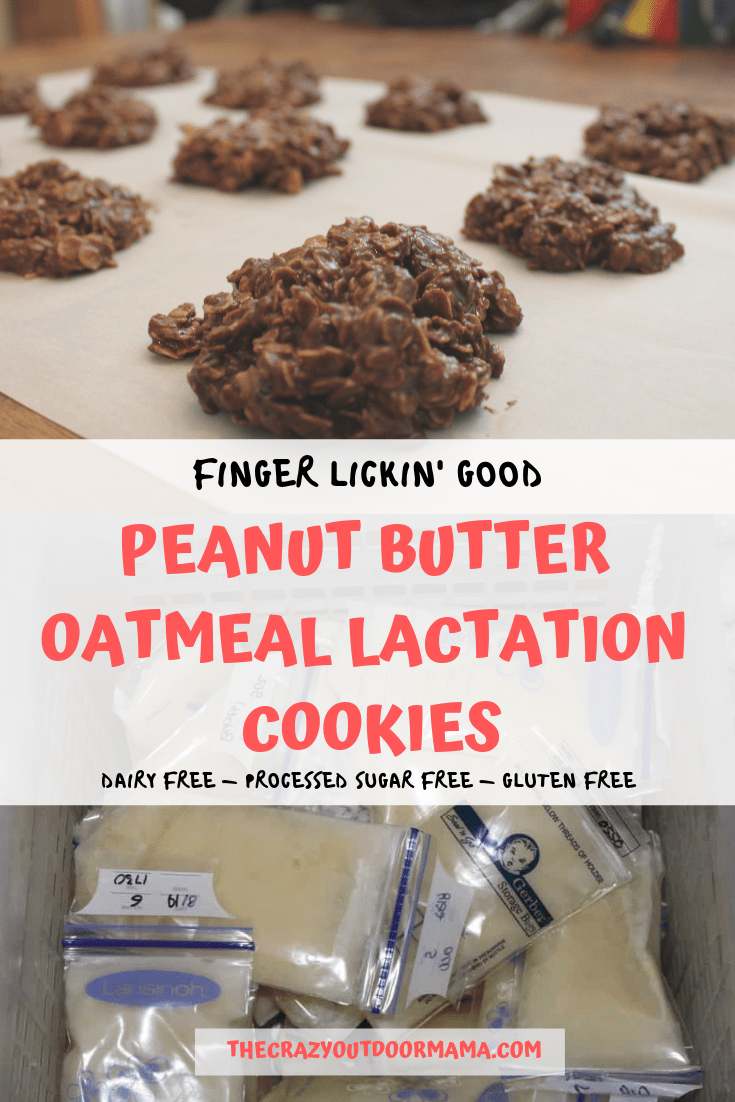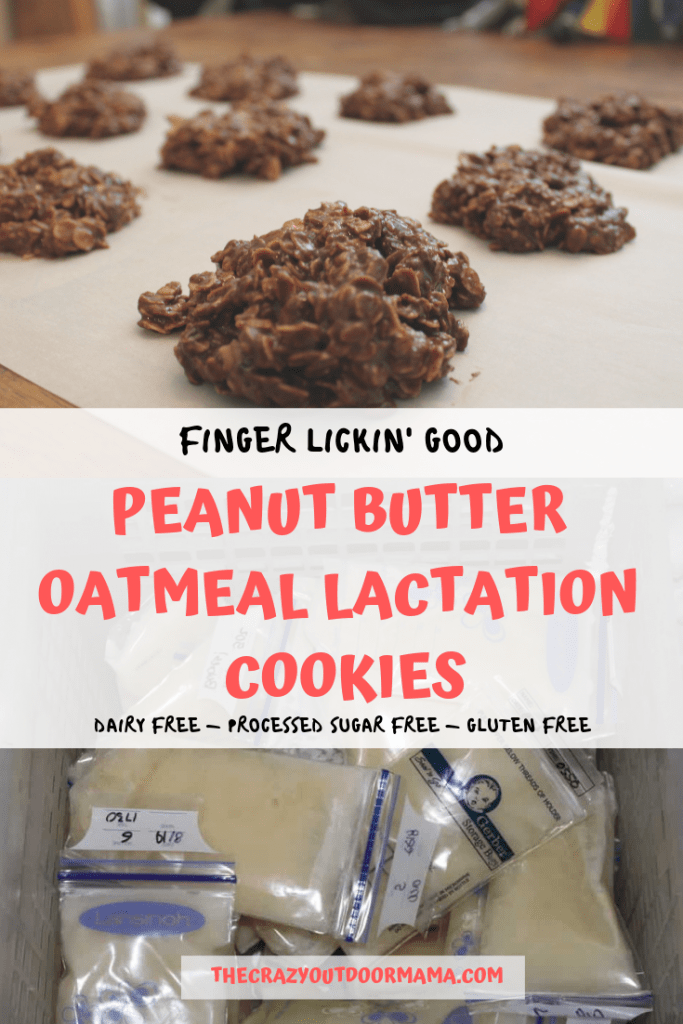 What are lactation cookies, what makes them work?
There's a ton of recipes for items that can increase your milk supply, and they all fall under "Lactation (item name)".
They are generally classified as such because of the ingredients in them, which I listed below.
From my research on google and various lactation sites, this is what I found. These are the key lactation ingredients!
Oatmeal – source of iron. It is known that maternal anemia/low iron levels can result in a decreased milk supply, so it makes sense that eating something high in iron might increase milk supply in some women." -Kelleymom.com
Flaxseed – It has phytoestrogens that can influence breast milk production. Flaxseed also contains essential fatty acids which is beneficial for mother and baby." verywell.com
Brewer's Yeast – It is a highly nutritious dietary supplement that contains protein, iron, and B vitamins, as well as chromium, selenium, and other trace minerals. While there is nothing solid to prove it does work, many women report this (me included!)
How I converted the typical oat and peanut butter cookie into an amazing healthy vegan lactation cookie powerhouse!
My ULTIMATE favorite cookies are "Wacky No Bake Cookies" AKA Oatmeal Chocolate, Peanut Butter cookies.
But here's the problem; a lot has changed since I last made these favorites; namely I eat clean now and try to avoid processed sugars as much as possible.
So how can I make this cookie into a healthy lactation cookie and still taste good?
I was even hoping to make this an egg free lactation cookie! Here's the recipe before, and the comparison to the new recipe.
I needed to turn this no bake cookie into a milk supply booster that also followed my healthier lifestyle; no gluten, no dairy, and no added sugars.
While it does still have peanut butter, that can be switched out for something like almond butter instead!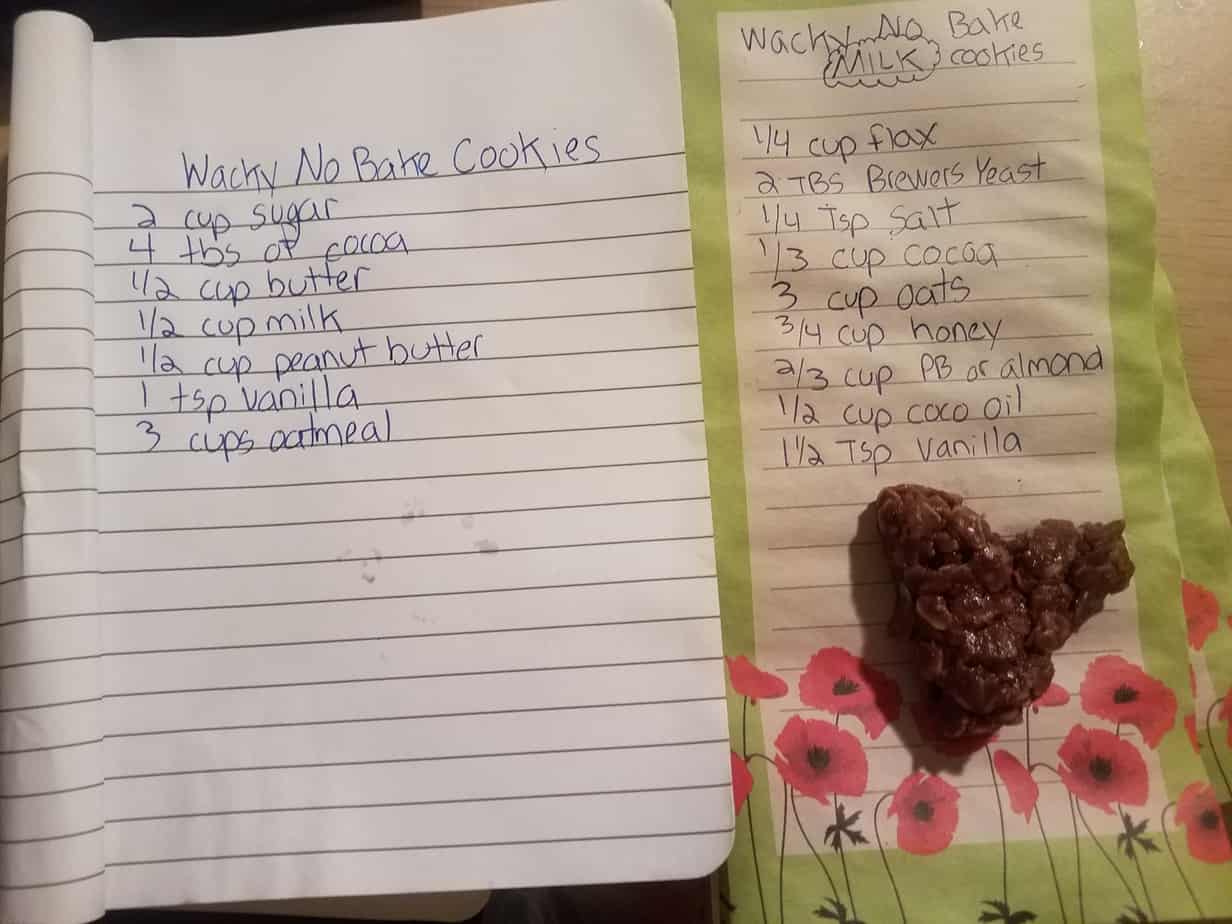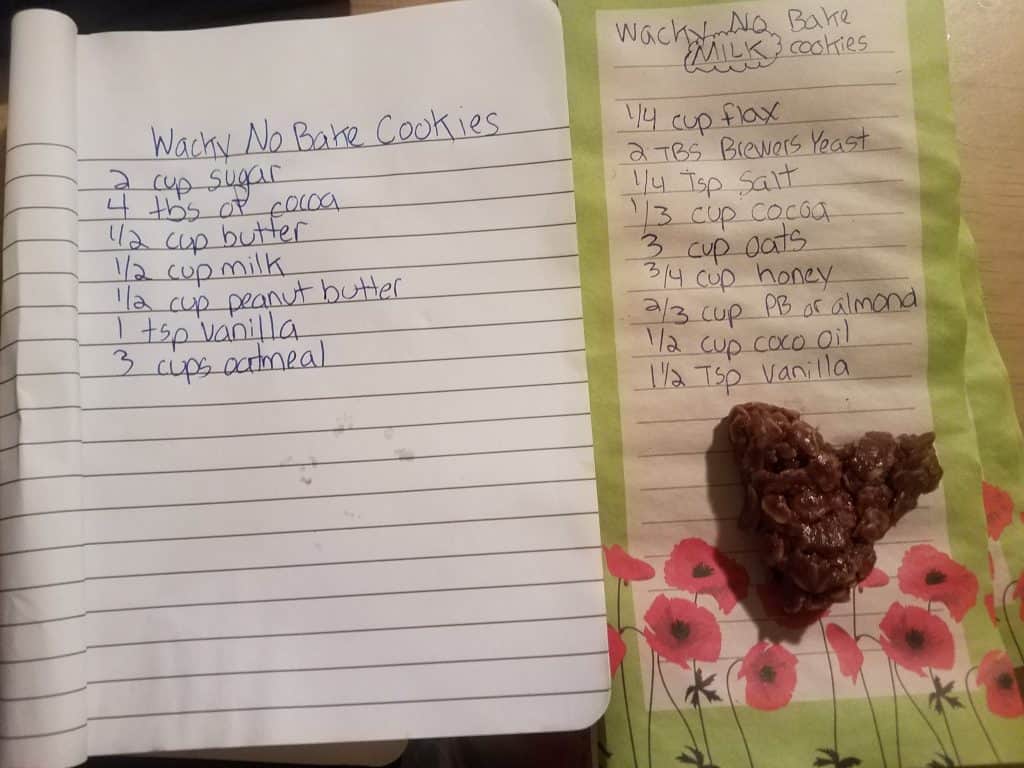 A comparison to the normal, processed sugar no bake oatmeal cookie, and my delicious one sweetened naturally with raw honey!
How fast will these lactation cookies work?
Every time I eat one or two of these oatmeal no bake milk making cookies, I notice such an immediate increase in my supply I get a clogged duct within a couple of hours!
Everybody is different, but I'd definitely expect results within a day!
These healthy lactation cookies use brewers yeast which I really think is the magic ingredient to get the milk flowing!
They also use oatmeal, which means they are also gluten free for those who have that dietary need!
If you want the closest thing to these cookies without actually getting all the ingredients.. check out this lactation cookie mix
(but if you don't mind cooking something amazing keep scrolling!)
If you're a busy mama and don't have the time/ingredients on hand, try out the lactation cookies I linked below!
They are not QUITE as healthy, but you can sub the butter for coconut oil. It also has flax, brewers yeast, and oats like mine, as well blessed thistle! They taste amazing, and I've picked them up in a pinch if I didn't have time to make some for the week!
[amalinkspro type="showcase" asin="B01D5F5DM6″ associate-id="thecrazyoutdo-20″ new-window="1″ addtocart="0″ nofollow="1″ sc-id="4″ imgs="LargeImage" link-imgs="false" stack-imgs="false" specs="🍪🍪If you are going to eat them over a long period of time, keep them in the fridge so that they dont go bad.~~~🍪🍪If you want to add a little more protein, a fellow nursing mama modified this recipe and made another delicious one with protein powder HERE~~~🍪🍪These DONT taste like cardboard (thats always a plus right??)~~~🍪🍪MILK SUPPLY BOOSTER: Make these before the baby even arrives and freeze them to be extra prepared!" btn-color="#ff9900″ btn-text="View on Amazon" alignment="aligncenter" hide-prime="0″ hide-image="0″ hide-reviews="0″ hide-price="1″]Lactation Cookies Mix – Oatmeal Chocolate Chip Breastfeeding Cookie Supplement Support for Breast Milk Supply Increase – 16 ounces[/amalinkspro]
Here's my sweet treat lactation cookie to boost your milk supply!
Oatmeal Peanut Butter and Chocolate Lactation Cookies
Enjoy the delicious flavor of peanut butter and cocoa, with the milk supply boosting powers of oatmeal, flax seed and brewer's yeast. These cookies are dairy, egg , gluten and processed sugar free, but you would not know it from tasting it!
Ingredients
1/4

Cup

Flax

2

Tbsp

Debittered Brewer's Yeast

1/4

Tsp

Salt

1/3

Cup

Cocoa

3

Cup

Rolled Oats

3/4

Cup

Raw Honey

2/3

Cup

Peanut Butter

1/2

Cup

Coconut Oil

1 1/2

Tsp

Vanilla
Instructions
Combine all your dries into a medium bowl (Flax, Brewer's Yeast, Salt, Cocoa, Oats). Mix them together and set aside.

Add all your wets (Peanut Butter, Coconut Oil, Honey, Vanilla) into a pot.

Heat until just able to combine. If you boil this, the sugar make up will change and they will become too sweet and not near as moist.


Once the wets have just combined, dump in your bowl of dries. Stir until all the oats are coated.

Lay out a piece or two of parchment paper. Using a large spoon, put the cookie mixture onto the sheet in large dollops. The size is up to you; I like to make them small so that they go further in terms of trying to control how much I eat. (They are too good, I have a hard time not eating them all in the first day or two!)

Once cooled, put them in either an airtight container or ziploc bag. I tend to keep them on their parchment paper as they are sticky and stay very moist, and so have a tendency to meld together if not separated by something.
Recipe Notes
I eat two or three a day and notice I am able to pump an ounce more from each side than normal. This of course varies from person to person, so experiment! I hope the combination of the calories from the peanut butter and the supply boosting powers of flax, oatmeal and brewer's yeast help you as much as it has helped me!
Do you want to keep track of your milk supply to help make more milk? Check out this set of trackers + quick reference guides!
I ate these cookies while my twins were in the NICU, and so really wanted to keep a close eye on how much milk I was making.
After a while, my little yellow note pad got boring and I wanted something prettier!
That's when my pumping journal and quick reference guides were created!
Constantly looking stuff up on google and writing on sticky notes got old!
Here is what's included in this Breastfeeding Mama's Milk Planner
A pumping log to keep track of how many ounces were pumped from each breast as well as date and time. If you are not pumping, simply sub ounces for minutes nursed from reach breast!
A breastfeeding food and water tracker that gives healthy breastfeeding snack options for each day, as well as a water tracker to ensure you stay hydrated!
A power pumping guide + reminder to keep track of your sessions
My popular peanut butter no bake lactation cookies, and a quick reference storage guide!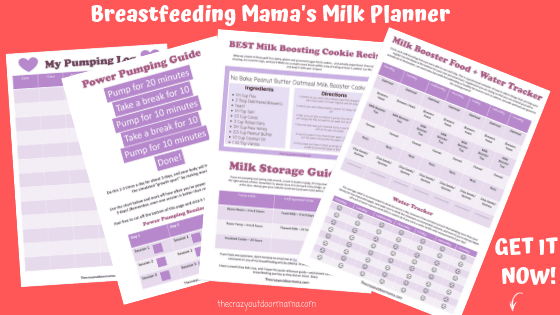 DOWNLOAD THE BREASTFEEDING MAMAS MILK PLANNER NOW!
For more Breastfeeding Information check out these articles!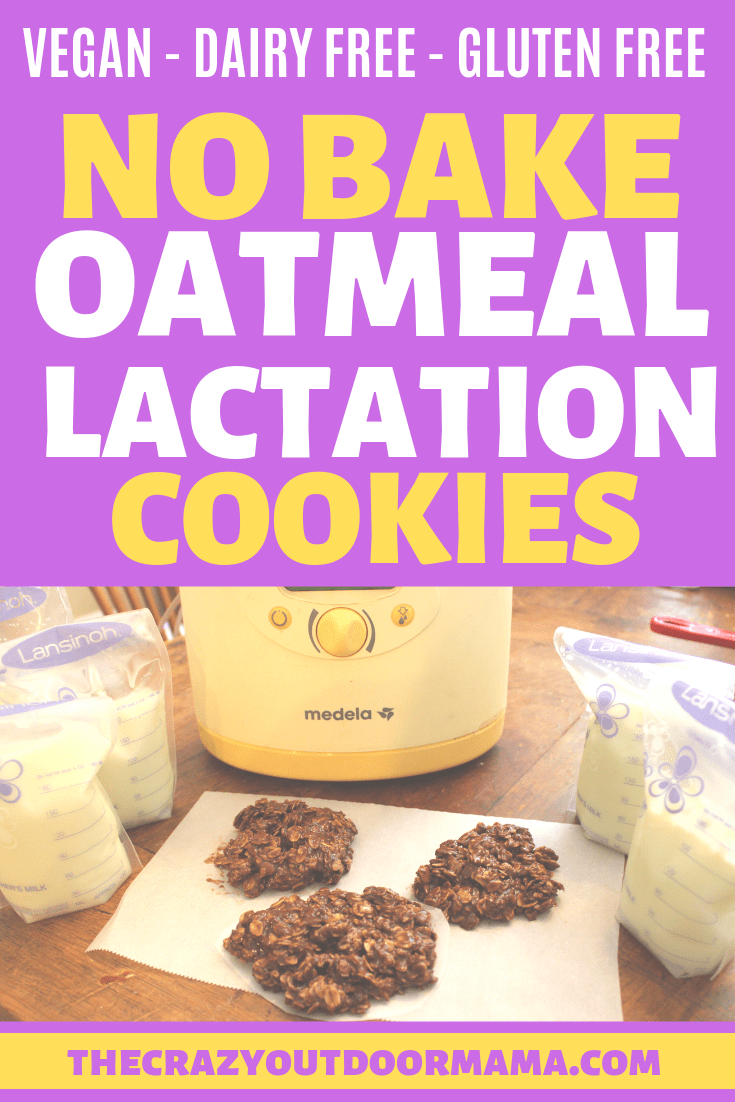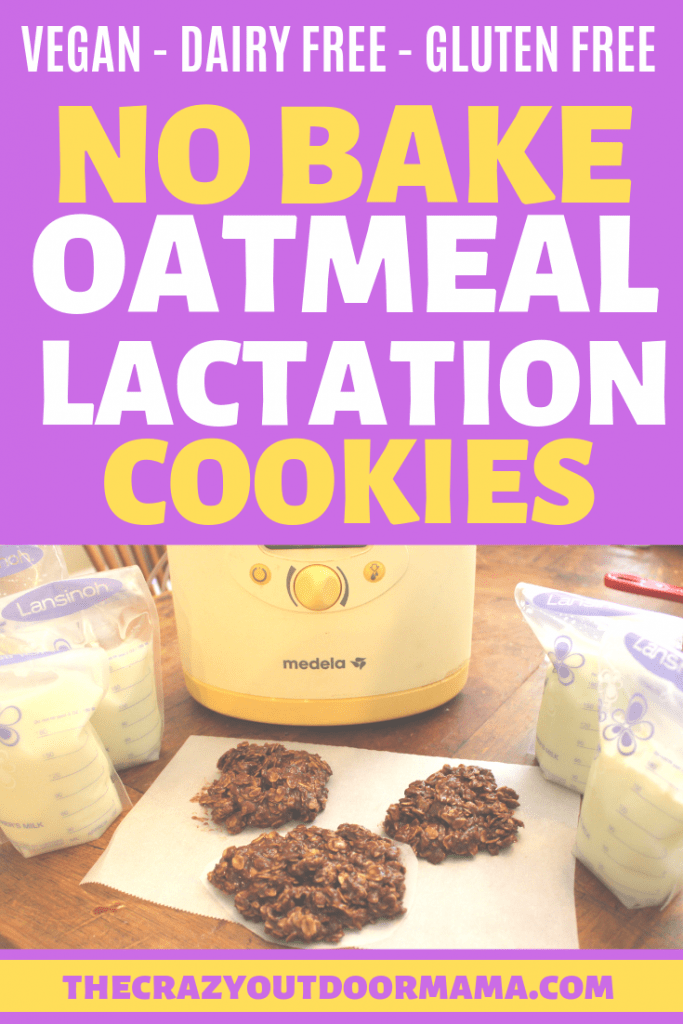 Latest posts by Stacy Bressler
(see all)