Just because ski time is coming doesn't mean your bank account has to take a hit. Skiing is almost as a must during the long northern winters, but it can be pretty pricey between equipment, gear, and lift tickets. This doesn't mean you have to miss out on all the fun, though! Here are some tips on how you can ski on a budget by yourself or as a family.
1. Find an Affordable Resort
Lift tickets can be expensive, averaging around $100 per day. However, there are resorts that offer cheaper rates – most big ski towns have a smaller ski hill that gets overlooked… and is is FAR cheaper! Sometimes, if you happen to live by a resort, you may even get a local's discount! Here are some of the best budget resorts according to Trips To Discover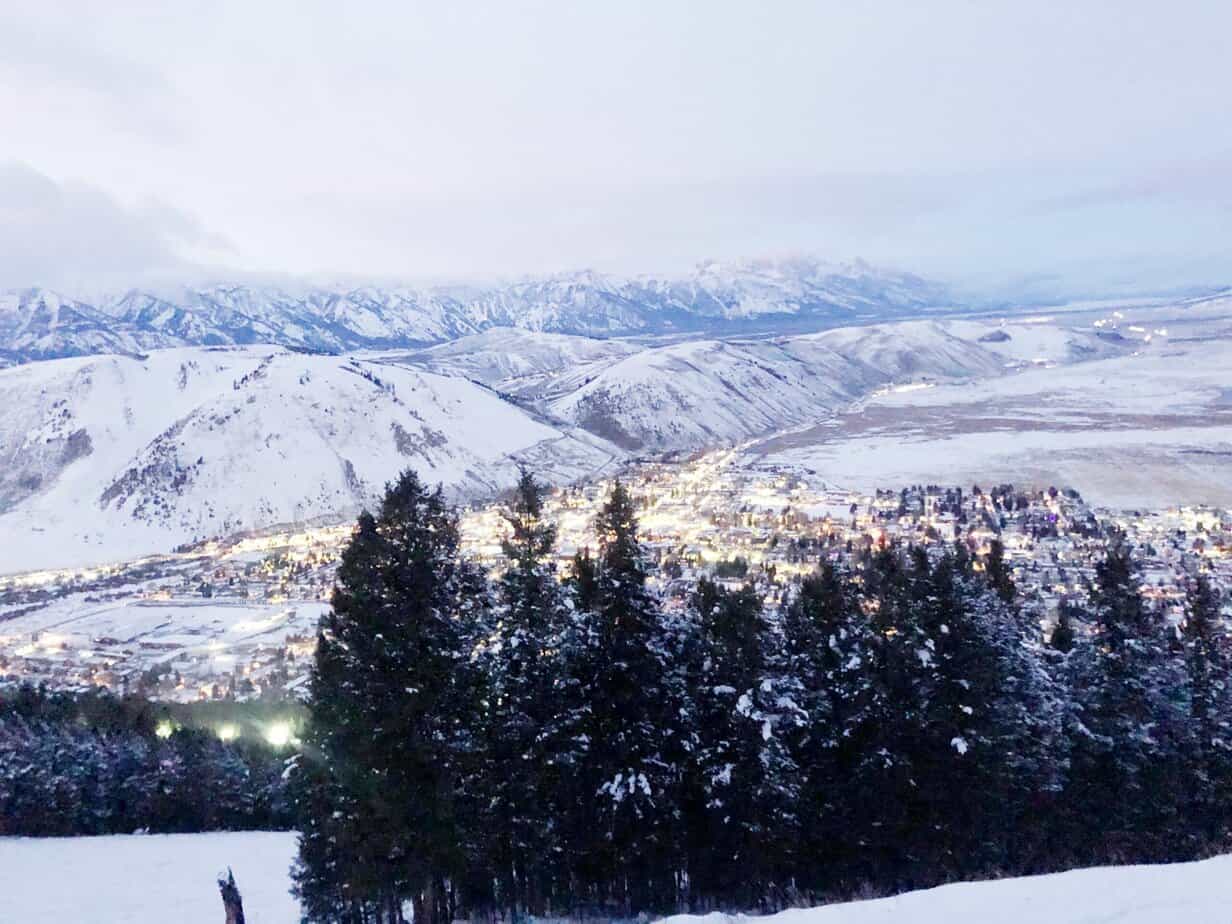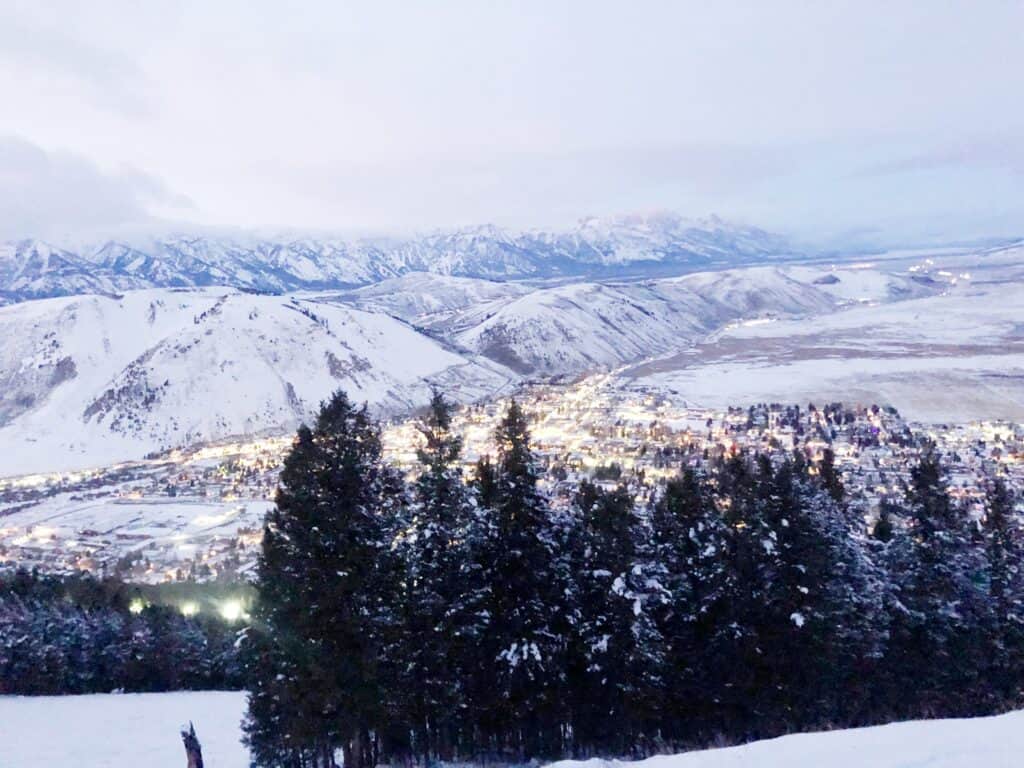 2. Buy Used Equipment
If you don't ski often, there is no need to buy brand new equipment which can be pricey. You can find gently used skis, boots, and poles at local community gear swaps (our town has both a ski and bike swap!) or check for sales on last years rentals.
This is especially true if skiing with kids – they outgrow their gear fast, so either buy used or just rent a set of everything you need for a season.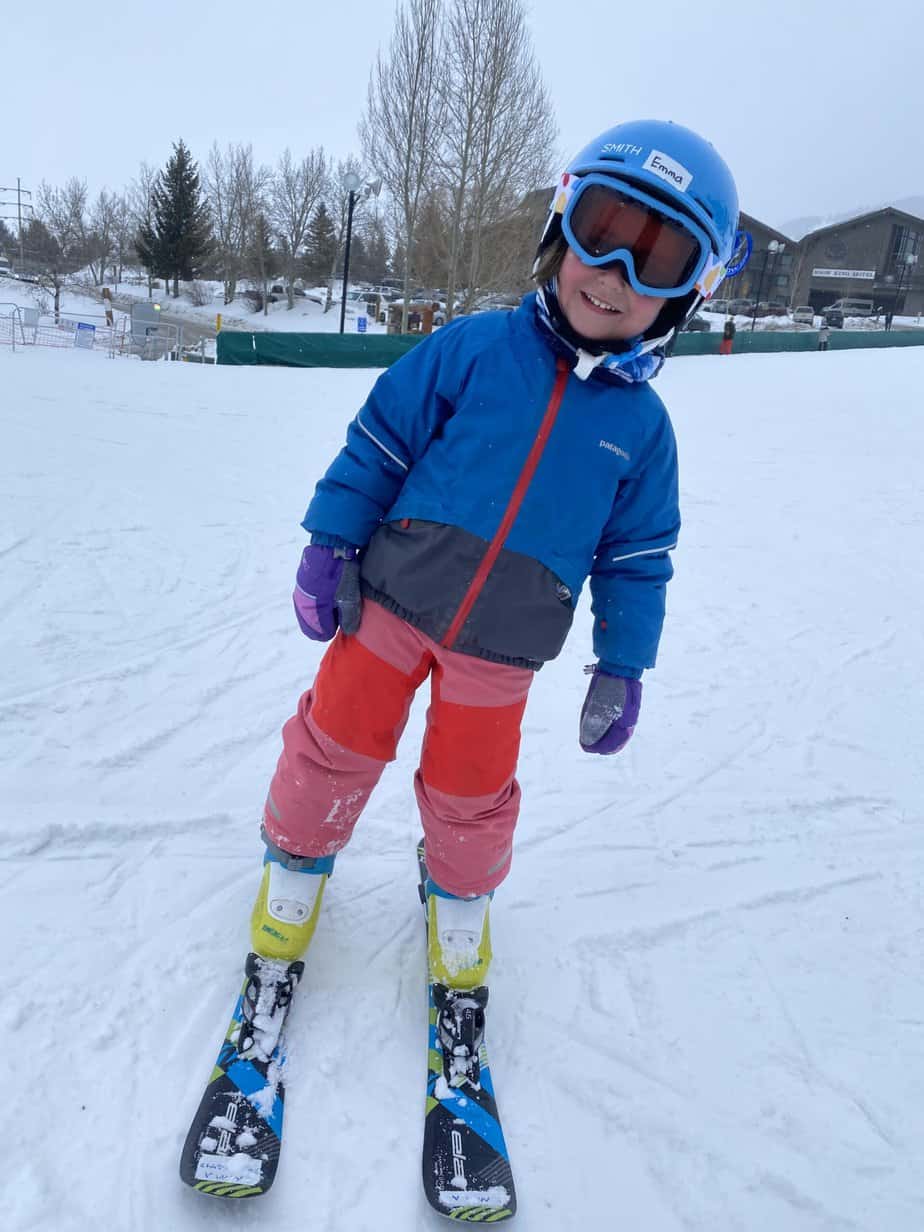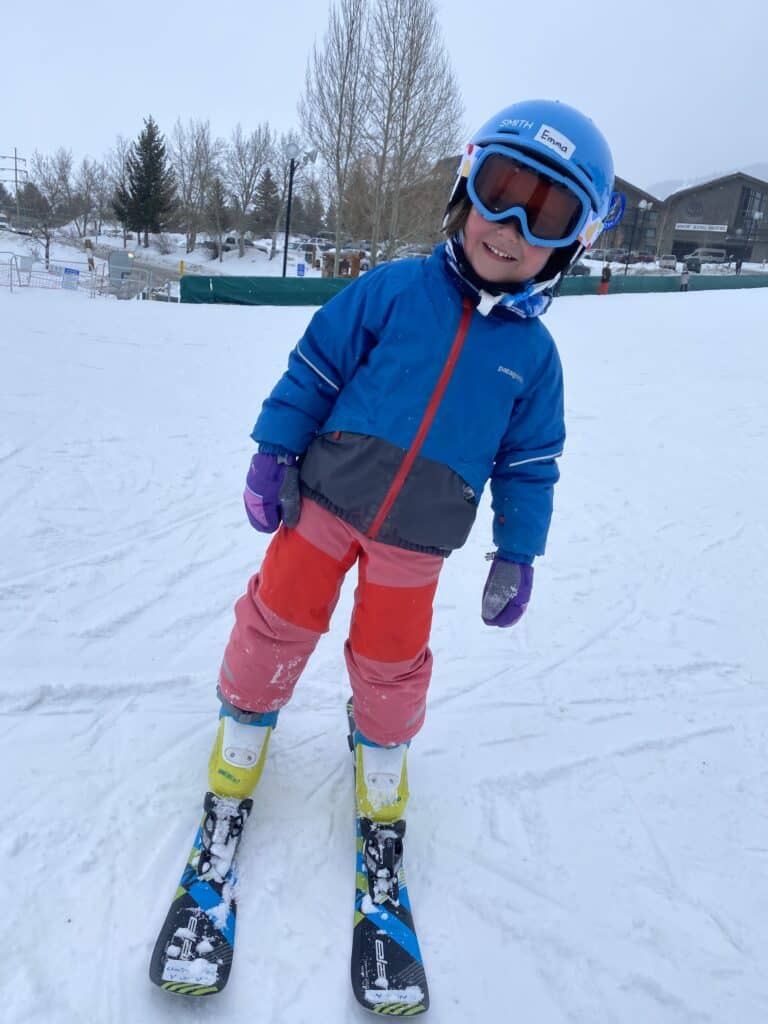 3.Pack your Own Lunch
You may be tempted to buy lunch at the resort but this can add up quickly, especially if you are buying for a family. Instead, pack something you know everyone will actually like (nothing's worse than watching your kiddo reject the $15 hamburger!) and have a picnic at your car in the parking lot!
Here are some easy prep ski lunches
Chili
Soup/Noodles
PB and J
Sandwiches
Hummus Wraps
Hot Water in Thermos + Dry Noodles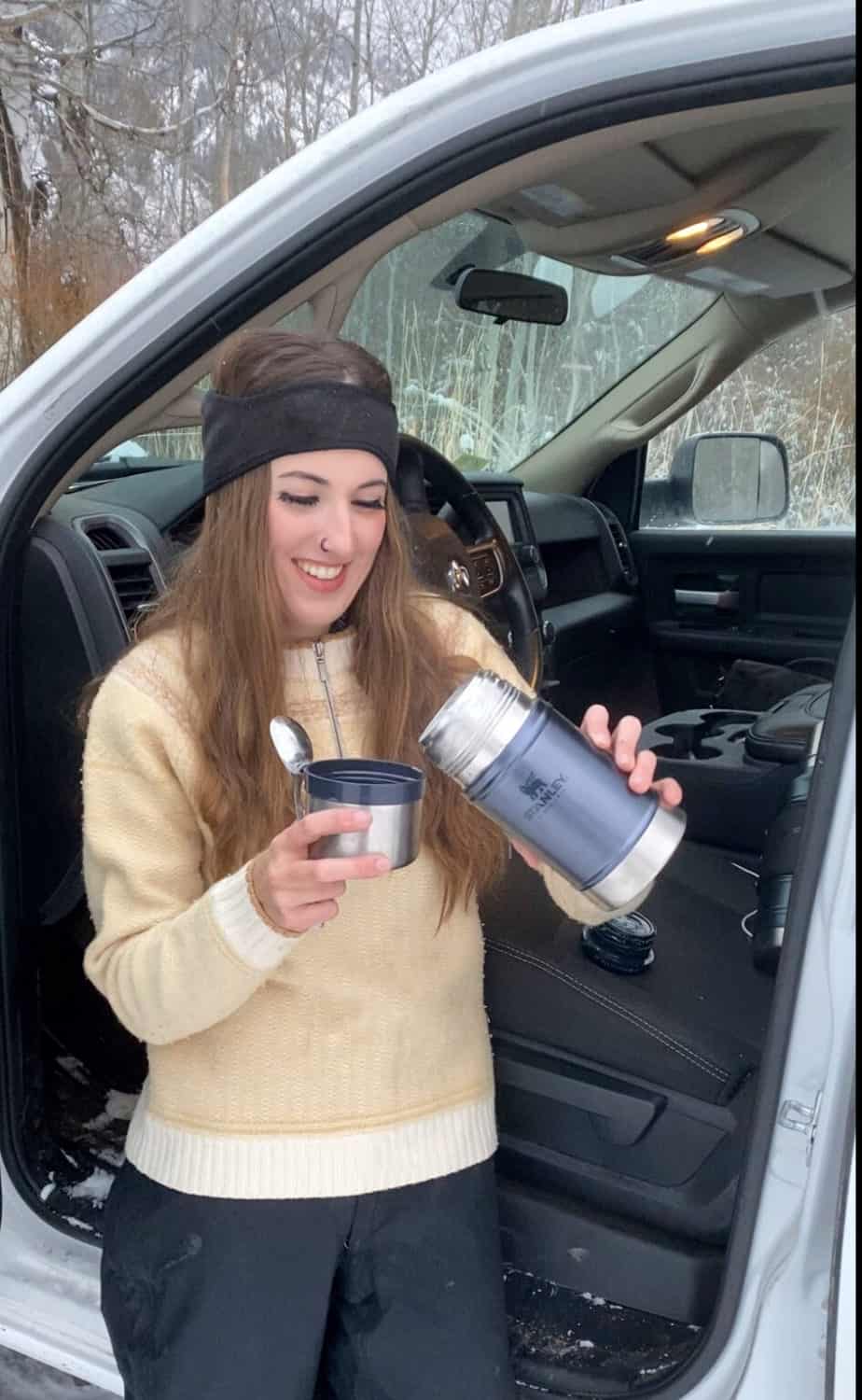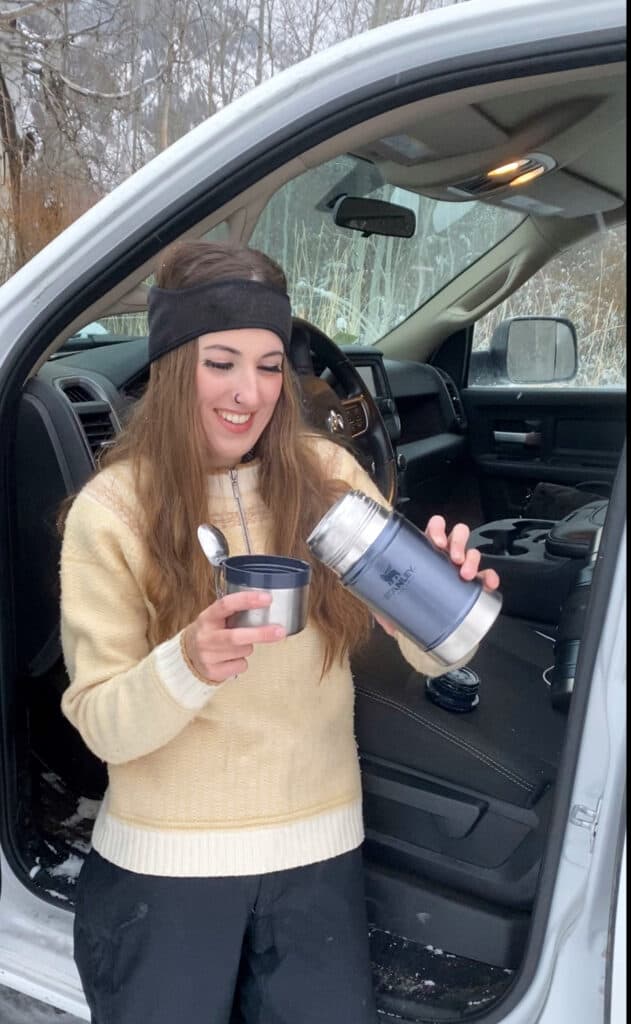 4. Take Advantage of Early Bird/Weekday specials
If you are willing to ski early in the morning, or are able to switch around your schedule to ski during the less busy weekdays, you may be able to save a TON of money. Our ski resort has tiered passes, with one being weekday access only for a SIGNIFICANT discount!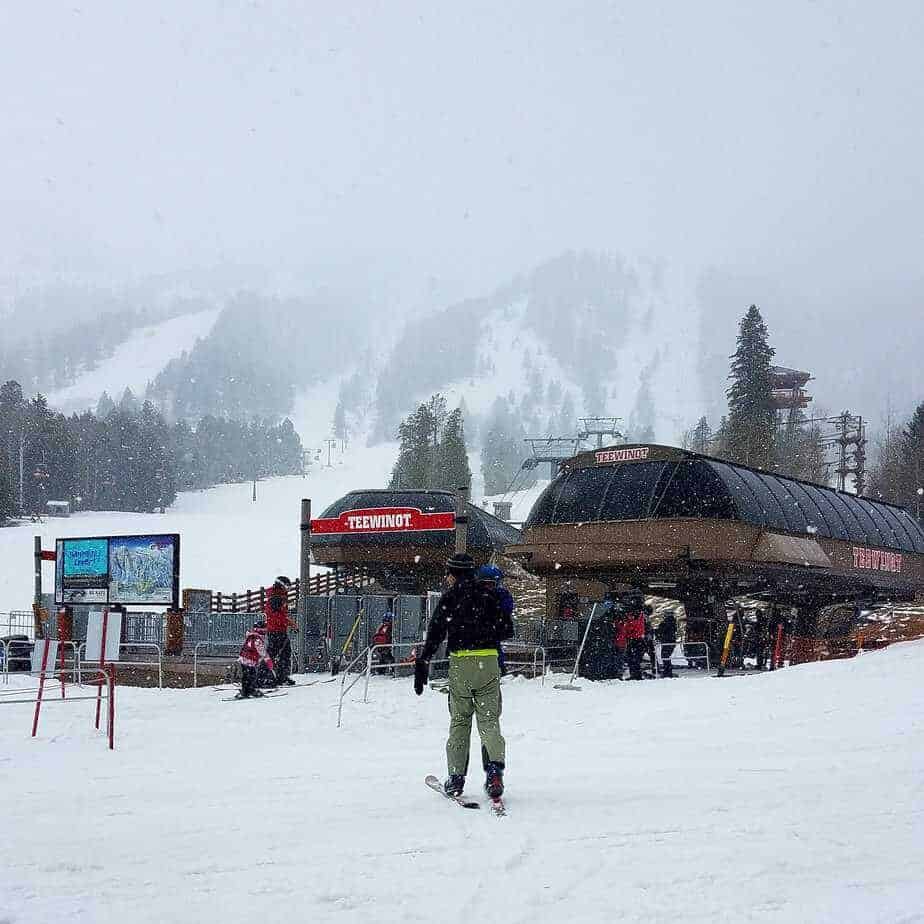 5. Don't Book During Popular Holidays/School Closures
While convenient to travel during "normal" time off, you may want to plan your ski trip during the week in some random time in middle of winter. That means times like New Year's, Christmas Break, or right after a big storm are NOT the times to book – rates can almost double for rooms and/or ski rentals!
5. Check for Group/Family Discounts
If you are going skiing with a large group (or have a large family!), check to see if your resort offers any discounts. It almost always comes out to big savings when you calculate single passes for the whole family vs. one family pass (even if not everyone in the family will use it that often!).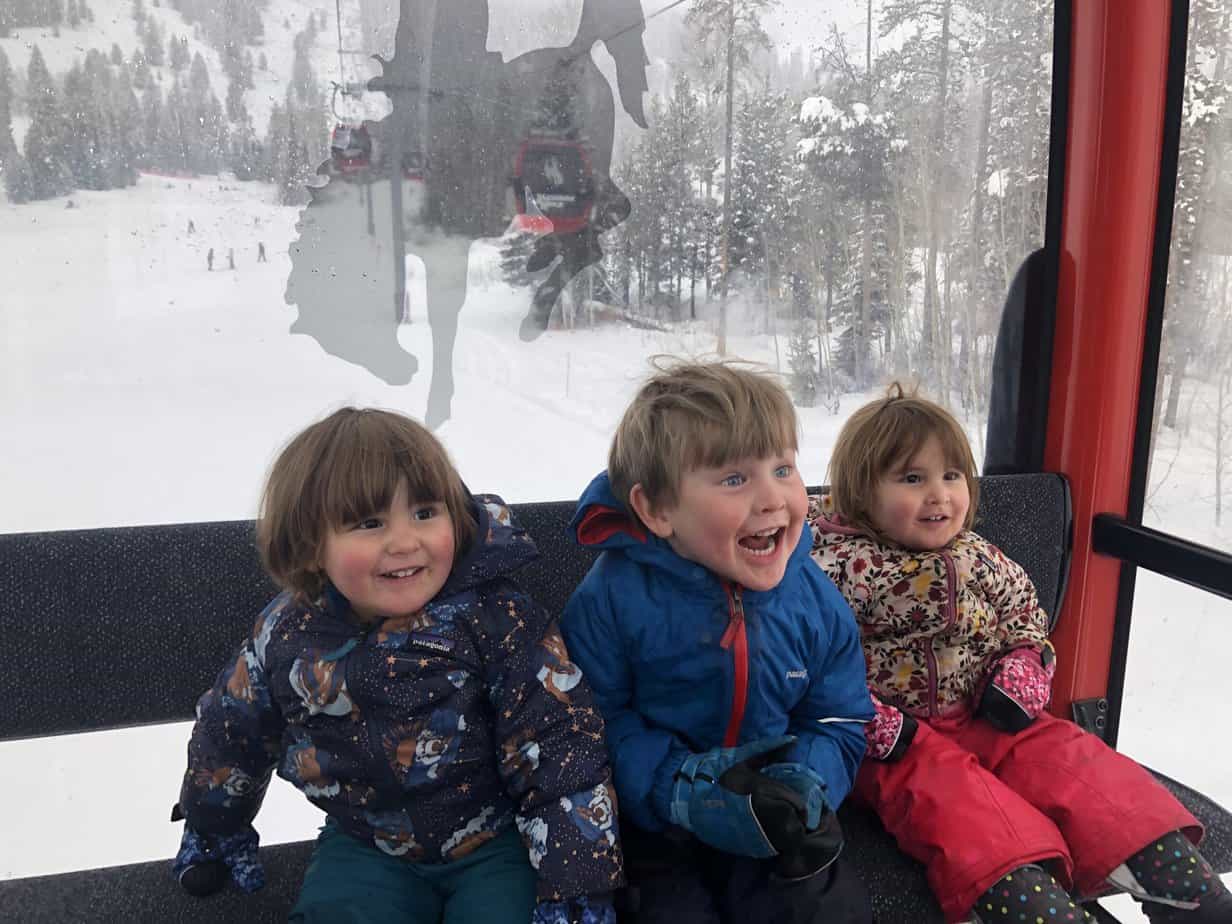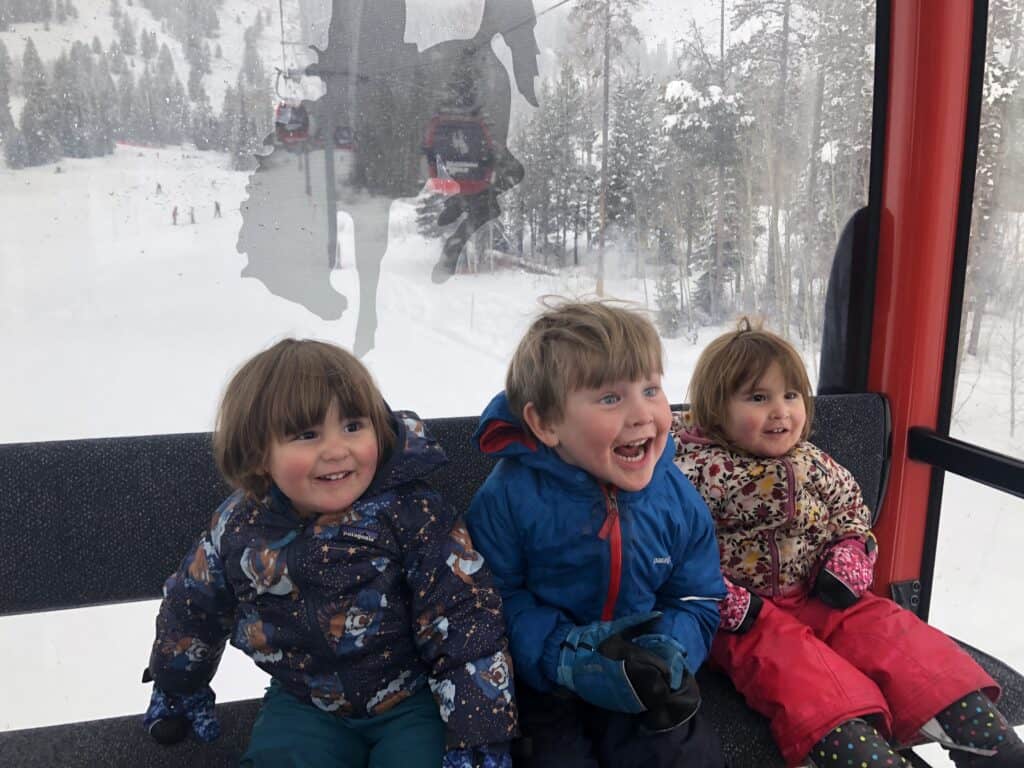 6. Invest in a Multi-Day Pass (or season pass!)
If you are going to be actually on skis long enough, it may be worth calculating how many days you need to ski in order to make a multiday or season pass worth it. Once you start getting at 3 days or above, you'll start to see some pretty steep ski pass discounts!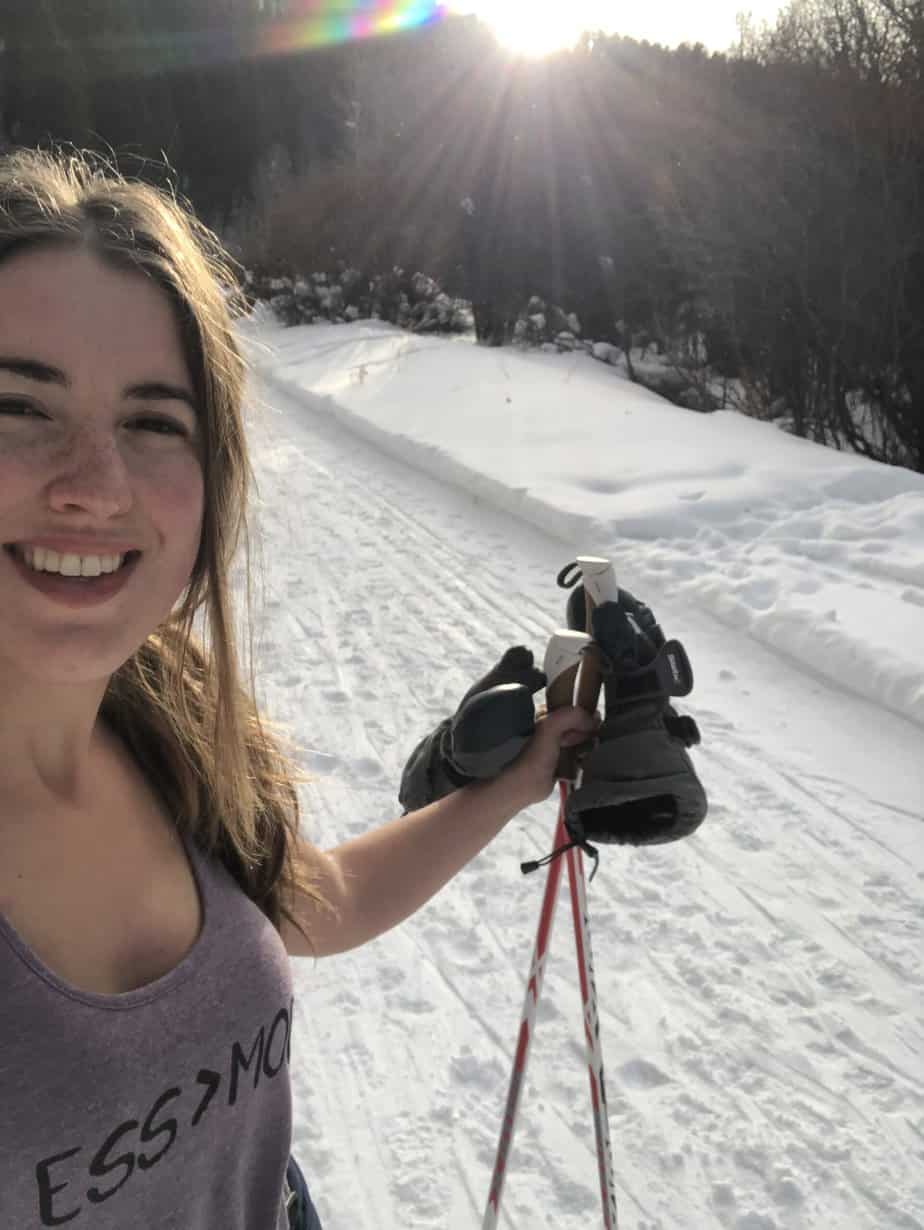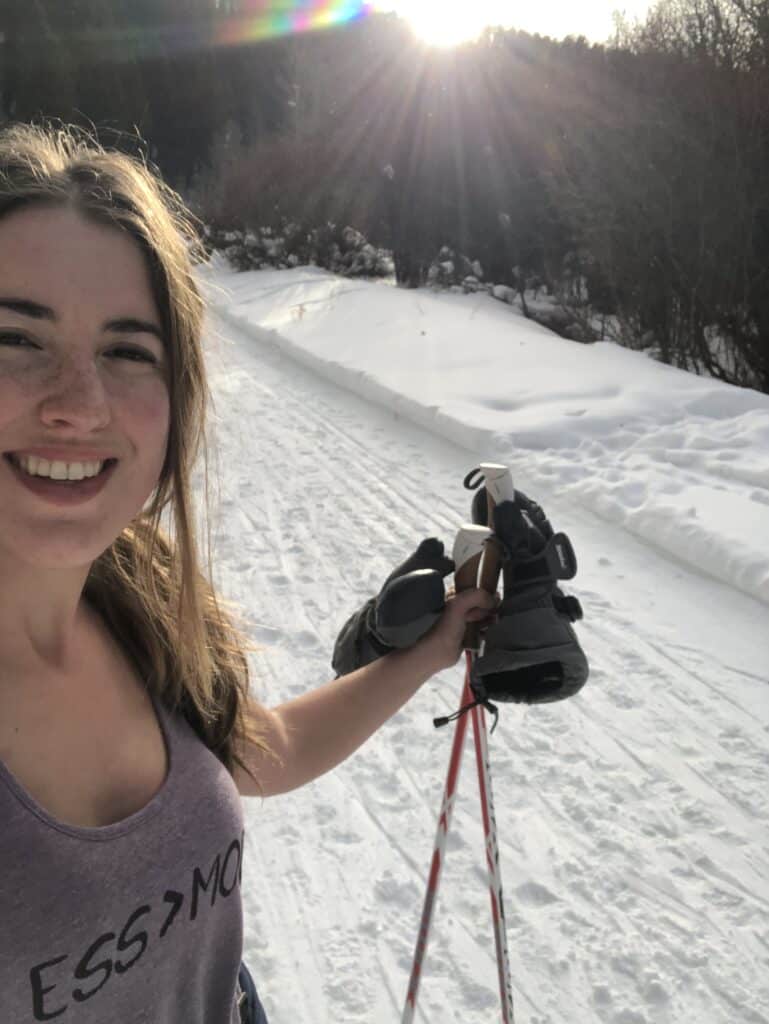 7. Take the Shuttle to Save on Parking Fees
Driving to the resort? Save money (and the environment) by taking the shuttle! Many resorts offer a free or discounted shuttle that will take you right to the resort from some massive parking lot located a ways away. This is also a great way to avoid having to find (and pay for) parking.
8. DO NOT Stay in the Resort!
While it is magical and extremely convenient, if your goal is to get the whole family to ski on a budget, you'll need to book a place to stay outside the resort. As you might imagine, the further the hotel the cheaper the price will be.
P.S. if you're interested in some more winter vacation tips, you might love these 9 Insider Tips to Prep for Winter Getaway!
9. Join or Volunteer as Ski Patrol or as a Ski Teacher
If you are comfortable with the risks and feel confident in your skiing abilities, you may be able to score a free season pass for you (and your child, if you have one!) if you take a shift or two each week as a teacher or by working part time for ski patrol. Obviously this solution isn't for everyone, but MANY parents of kids in ski school are great skiers themselves!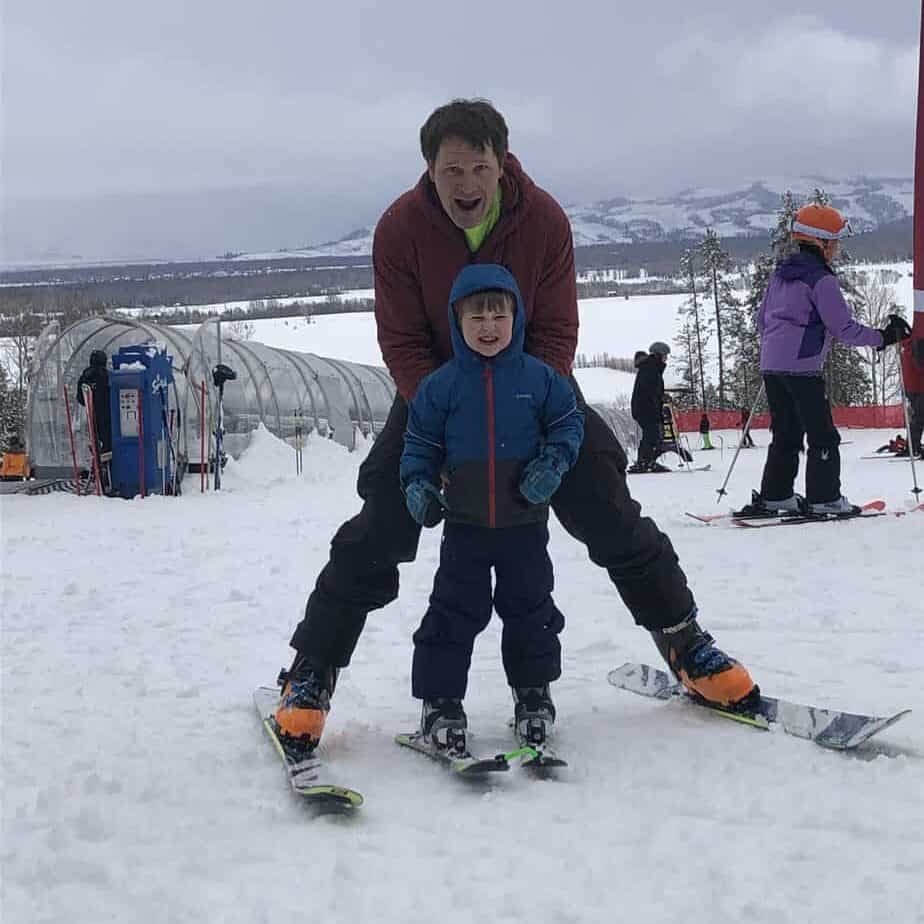 10. Bring your own Coffee and Hot Coco
We all know that those $5 cups of coffee add up, so save yourself some money (and some time) by bringing your own. There are tons of great travel mugs out there that will keep your coffee hot all day long – we personally bring 2 giant mugs of coffee and hot coco for the kids for ski days. Then, throughout the day, we just pour from those into a smaller cup when we take breaks.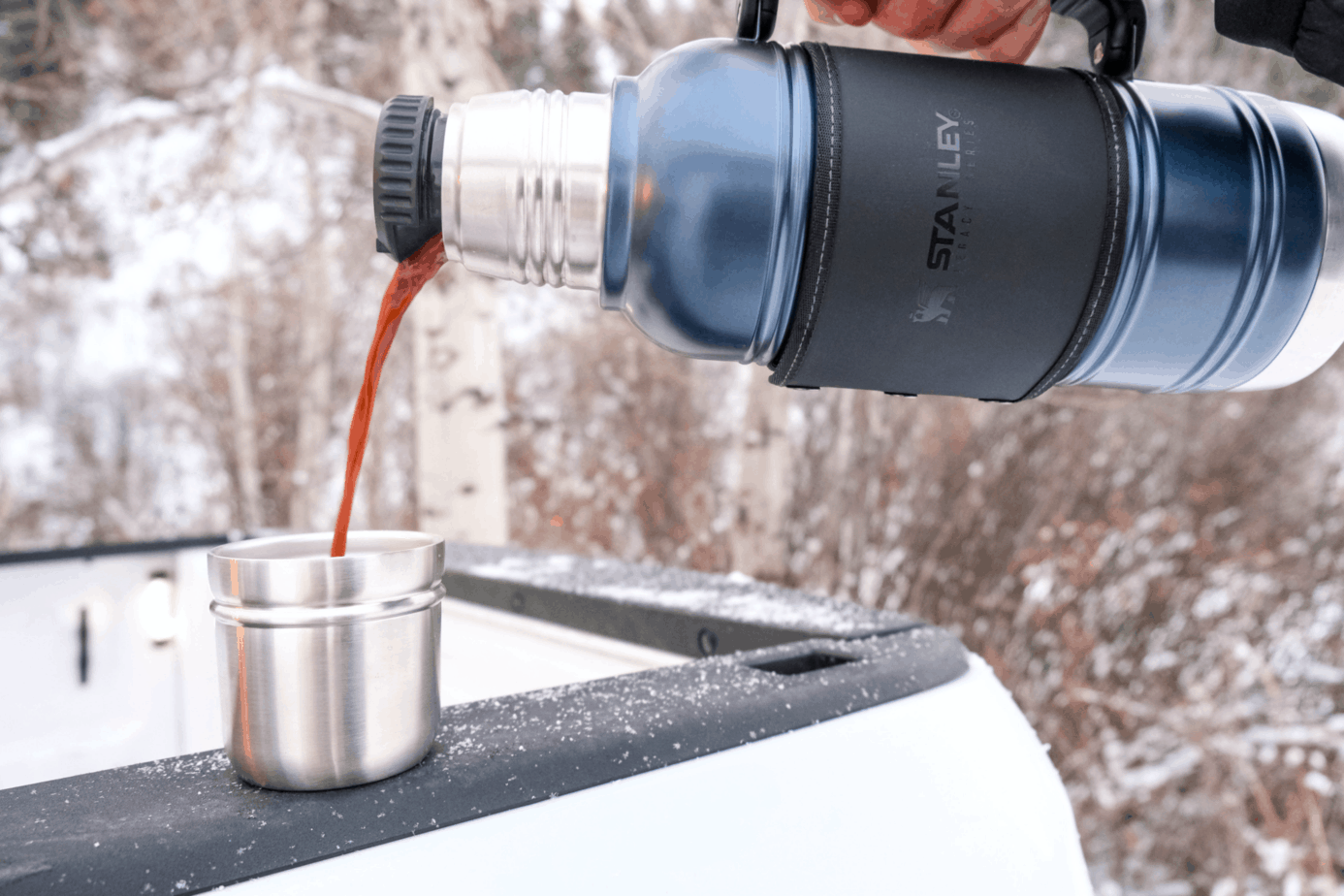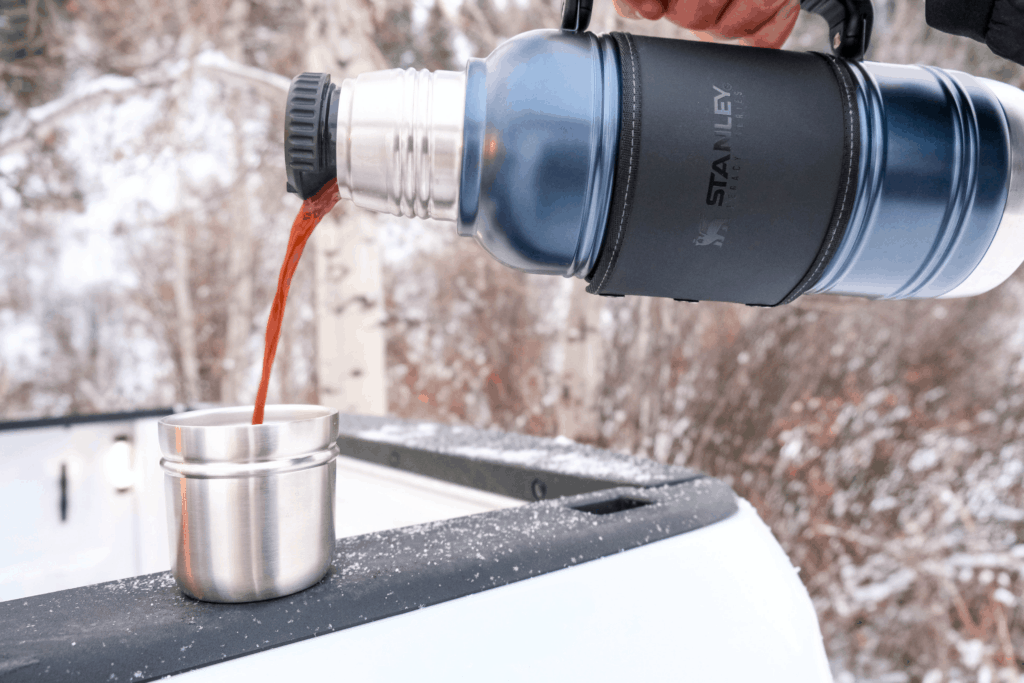 11. Drive Instead of Flying (Baggage Fees + Car Rentals = $$$)
It's awesome to not have to deal with a ton of driving, but with the price (and scarcity!) of available, suitable car rentals and all the baggage fees the convenience may not be worth it. Airlines are notorious for losing baggage, and also charge massive fees for weird shapes things like skis. If you must fly though, checkout ShipSkis advice on how to get your ski gear to your destination safely!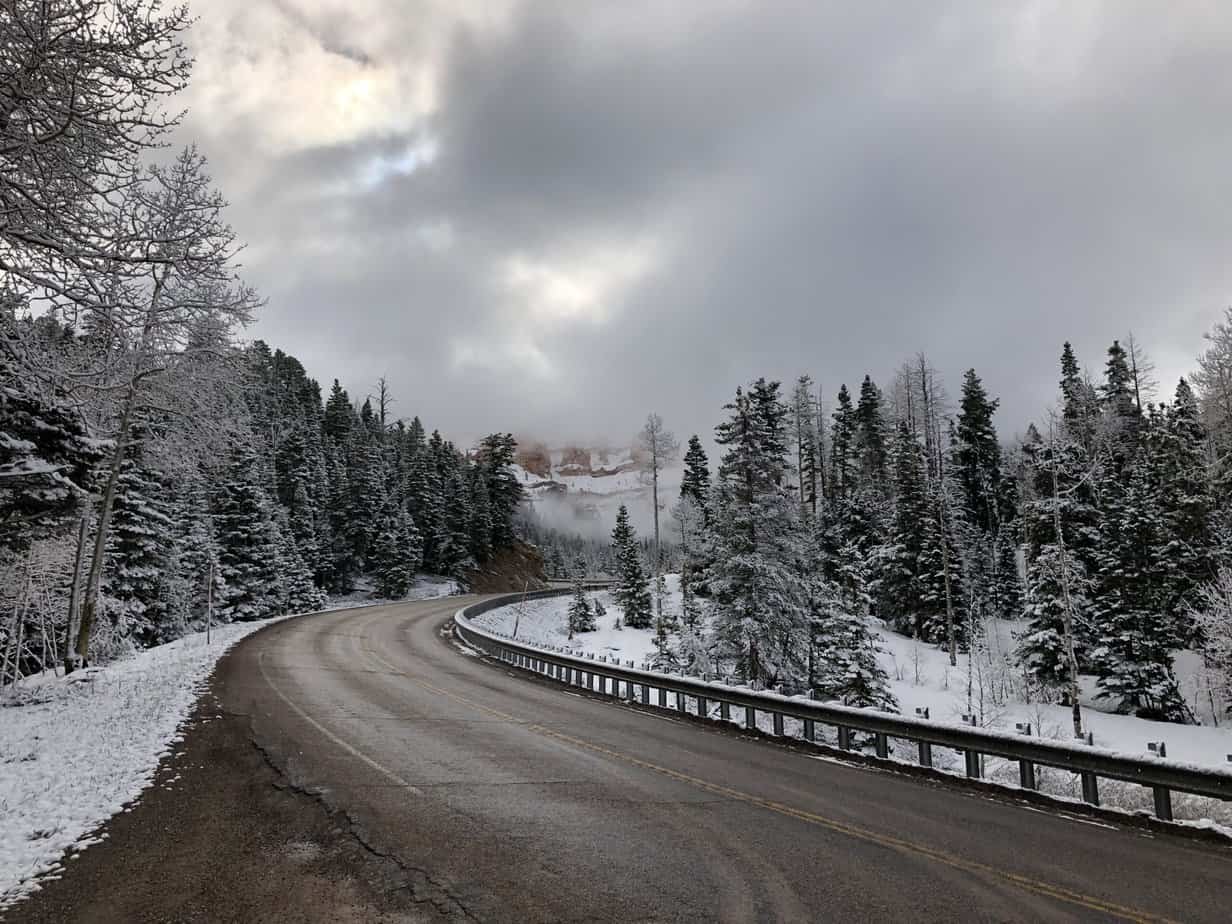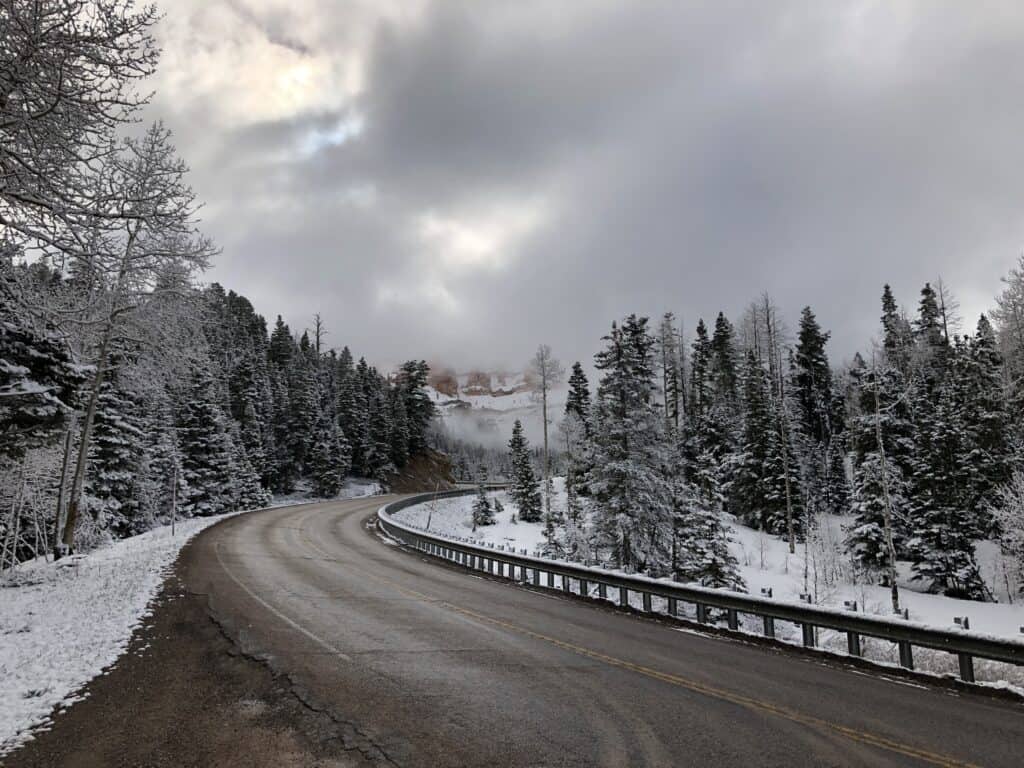 12. Plan for a Rest Day
Most people who don't ski often (aka if skiing for vacation or are coming from somewhere that's sea level) can't actually ski for the full 3 days. Between acclimation, soreness, and just plain running out of energy, you might want to think about buying one less day than you had planned and instead enjoy a walk around the town instead.
Most ski resorts have some free events and activities that happen each day – for example, there was a big snowcastle and s'more cook out at our local ski hill last year.. it was free and very fun!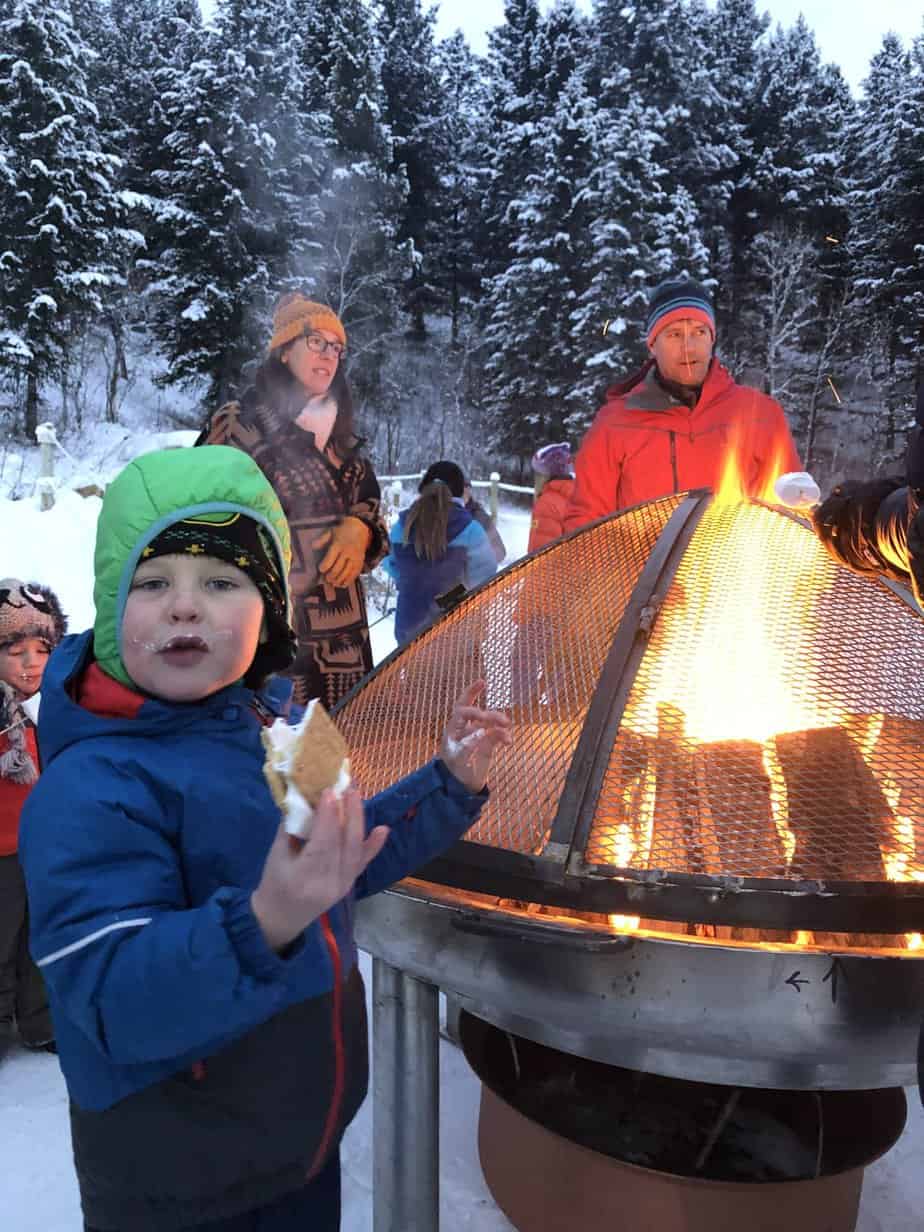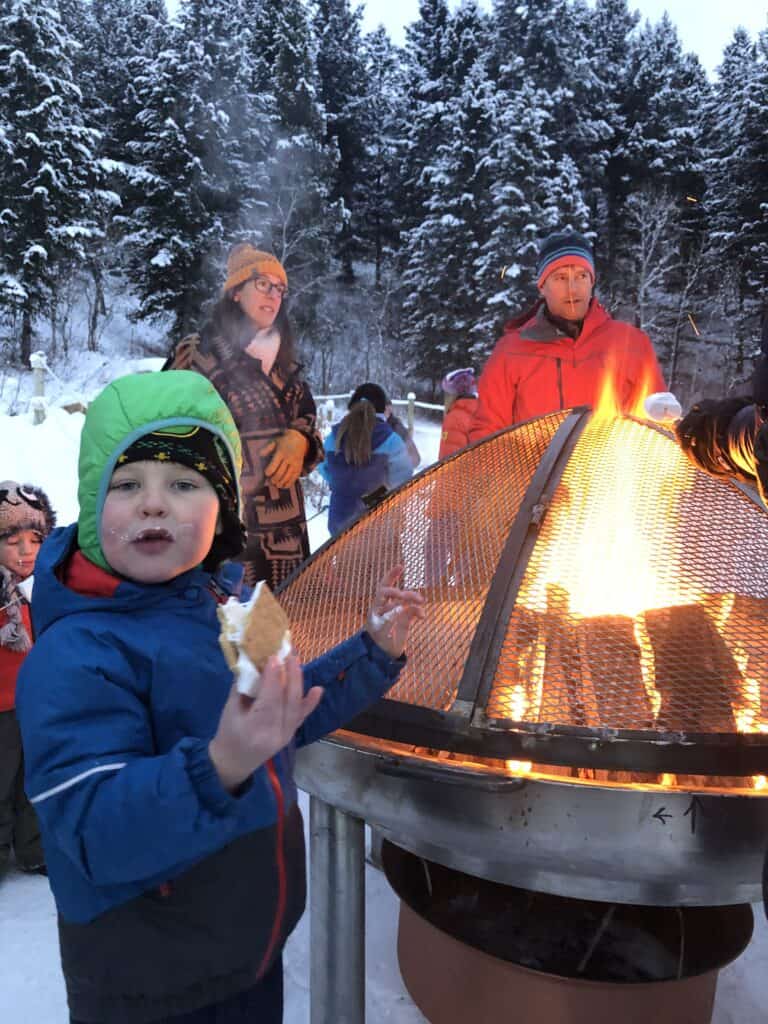 13. And the Boldest Budget Skiing Tip Yet… Try Winter Camping and Save a TON on Hotels!!
It sounds crazy, for sure, but for a ski loving fanatic, there's nothing that can stop them from finding ways to get more ski days! Whether it's in a van, camper, or tent, there are plenty of people who winter camp in the resort parking lots or on available BLM land during their ski visit.
Some simple winter prep work on your RV or van will go far in stretching your overall ski budget!
Do you have any tricks to saving money during the ski season?
After years of living as a "normal person" in the same town as a massive ski resort, our family of five have managed to find little tricks here and there to save money on ski essentials. Let me know in the comments of any tips that I missed!
Latest posts by Stacy Bressler
(see all)