If you have tons of those plastic Easter Eggs laying around and you're looking for something fun to do with them, make this fun Easter Egg Roll Game perfect for toddlers, or really any age kid who loves Easter games!
Between all the Easter egg hunts, crafts, and my excessive purchases at thrift stores (I REALLY am bad at saying no to a deal!) we usually end up with an unreal amount of Easter eggs each year…
I feel bad throwing them away, so I just try to store them for next year.
I wanted to give these guys a second purpose after being found (it feels weird to really only use something for a minute or less!) and decided a fun rolling game was perfect!
Kids can get as close or as far as they want, and have to try to "feed" the Easter bunny their Easter eggs!
The weird roll of the eggs makes it even more interesting!
Anyways, here is how to make this fun kids Easter Game!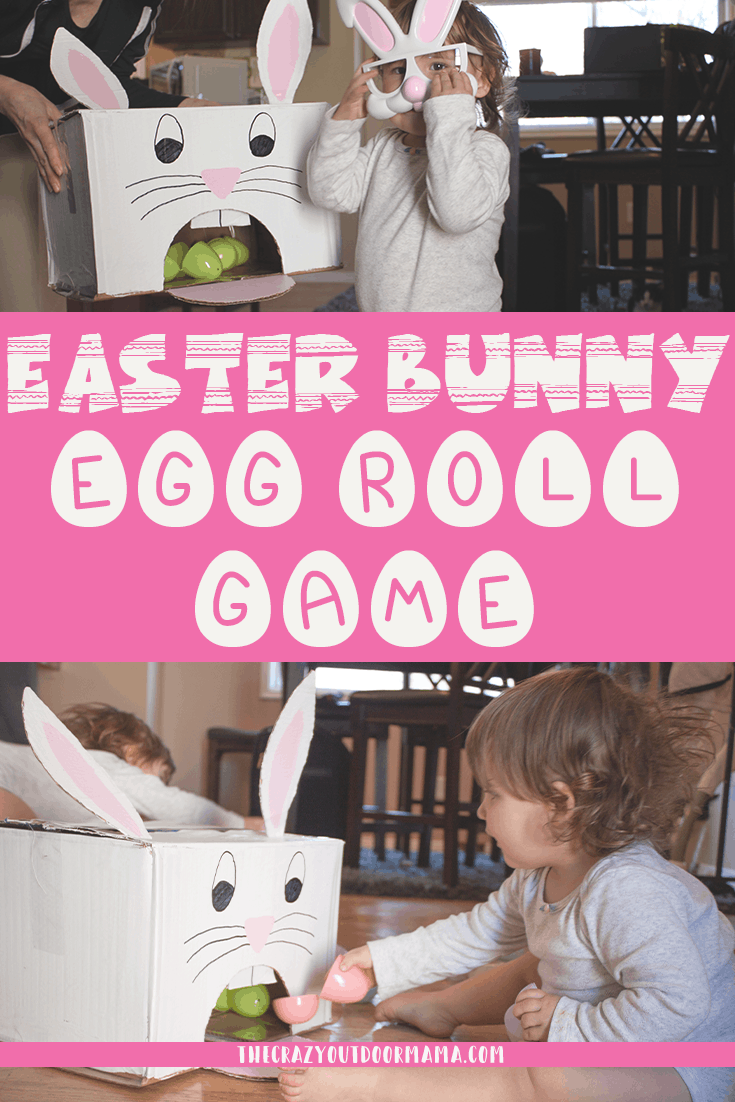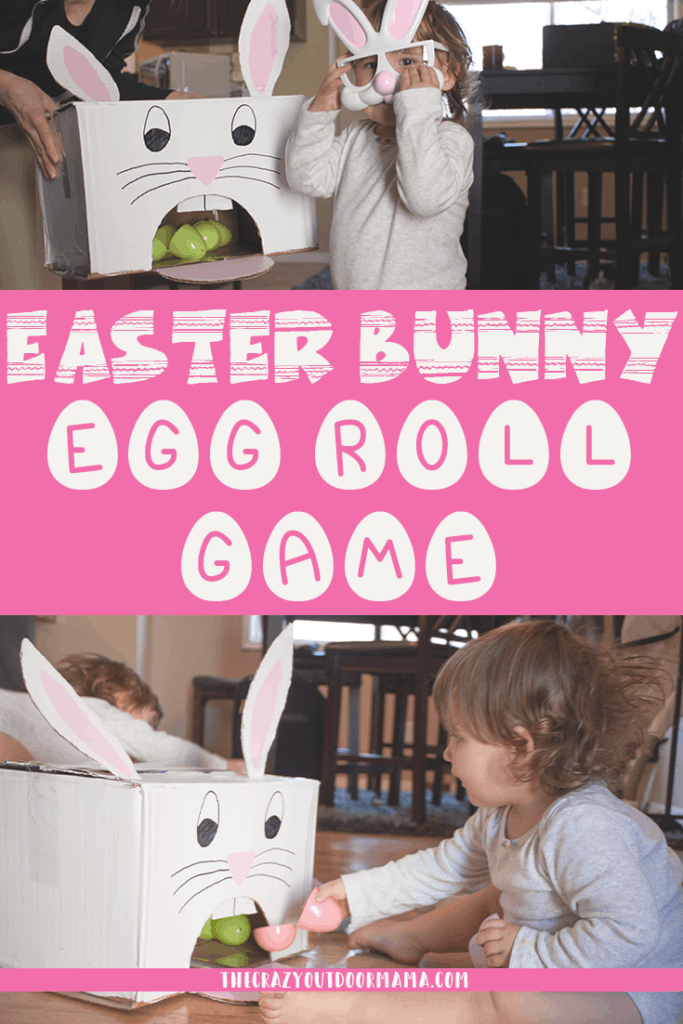 I hope your kids enjoy this fun DIY Easter game as much as mine did!
It was seriously a free for all as soon as I put it down! They were having so much fun just "feeding the Easter Bunny" that I never got to actually tell them to try and stand back and roll it!
My preschooler just kept feeding him eggs, dumping them out, then doing it all over again!
I imagine even older kids could enjoy this cute Easter game, only because I thought mine would get bored just feeding him… wrong! Apparently my kiddo needs to be older to actually roll it!
Pin this Easter Bunny Egg Game for lots of fun later, and check out these other Easter posts!