If you're looking for ways to involve even the youngest toddlers in the Easter festivities, look no further than the Easter Egg Bean Bag Toss Game!
I don't know about you, but these three years of waiting for my kiddo to get old enough to not get trampled by the stampede of kids during Easter egg hunts in town is getting kind of old… especially now that I have my twin toddler girls that I want to involve as well!
I've been trying to brainstorm fun Easter games that can sort of be modified depending on the age, but are still doable and fun for even young toddlers. My most recent example is the Easter Egg Bunny Roll game… which really ended up being more like "Feed the Easter Bunny! But all the kids had fun, from the 18 month olds to the 3 1/2 year old!
Anyways, after seeing how much fun they had with that, I wanted an even funner game that could really take a beating, because with three little kids, anything I make intended for use by them is bound to go through the ringer (you guys don't even want to see my poor cardboard bunny now after 3 kiddos had a blast with it for awhile now!)
So here is how to make this fun Easter Egg Bean Bag Toss game for your kids!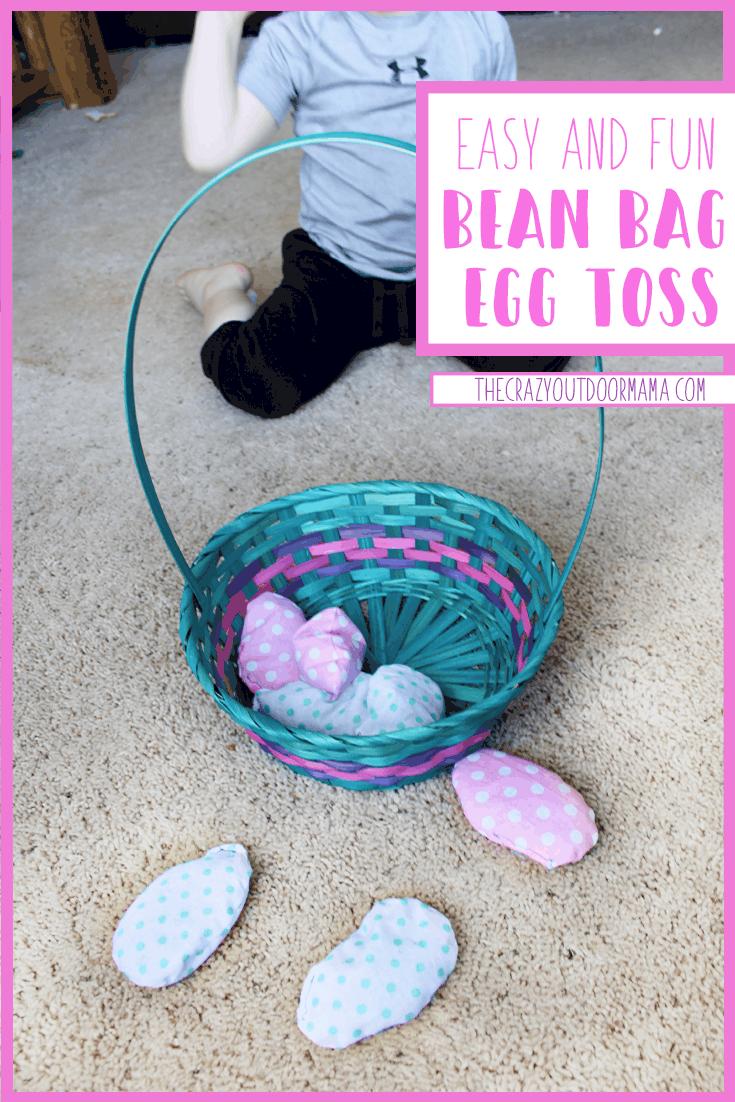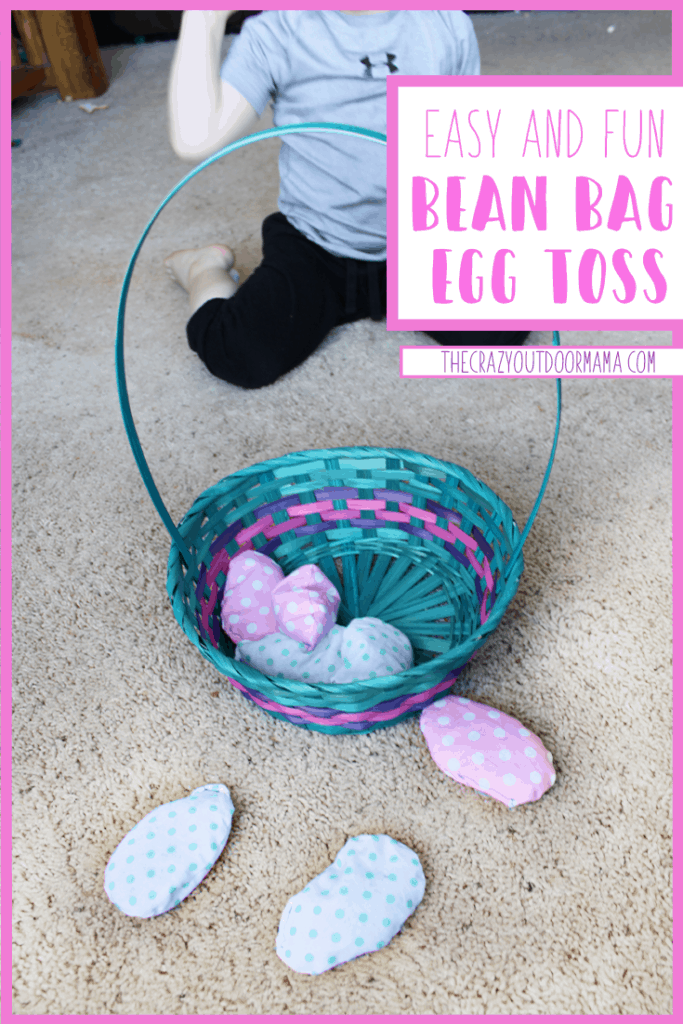 There are more ways than one to use these fun Easter Egg Bean Bags!
Once again, my thought for how the kids would use these was so much different than what happened – they actually played with them in WAY more ways than I thought possible!
I introduced the game to my oldest as a tossing game, which he loved, but then it moved onto pouring, stacking, and even making a home (the last half of today was helping him take care of his bean bags by making a house, getting a blankie etc… =P )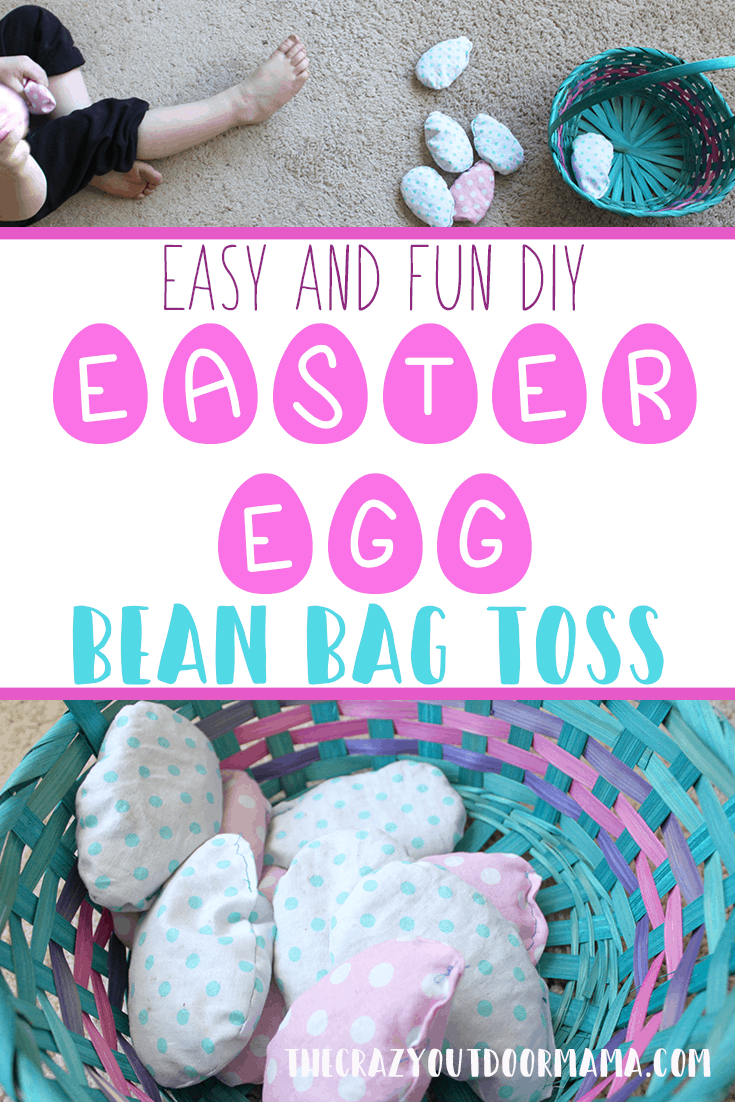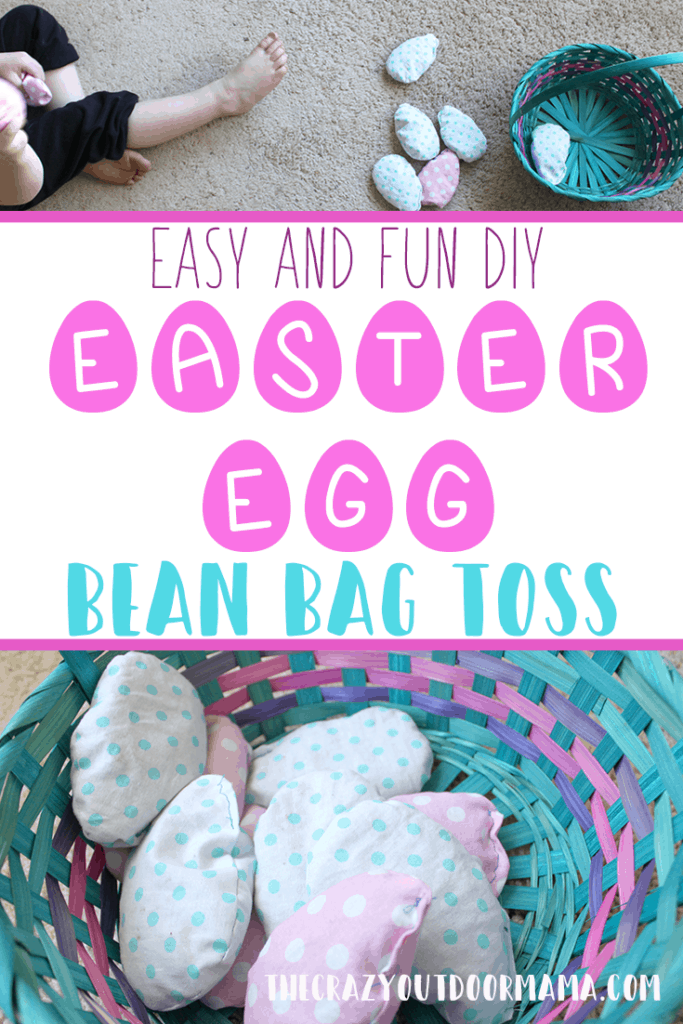 My twin 19 month olds had a blast just transferring them from one thing to the other – cups, baskets, wagons… as long as they weren't having wrestling matches over them!
It's kind of crazy to see all the stuff they can come up with without any direction…
Another fun way to use these Easter bean bags for older kids is to play a game of tic tac toe! They just feel so festive and fun to hold, and it's a great game you can bring to the Easter party and do once everyone gets bored of tossing!
Let me know if you have something fun that your kids did with them!!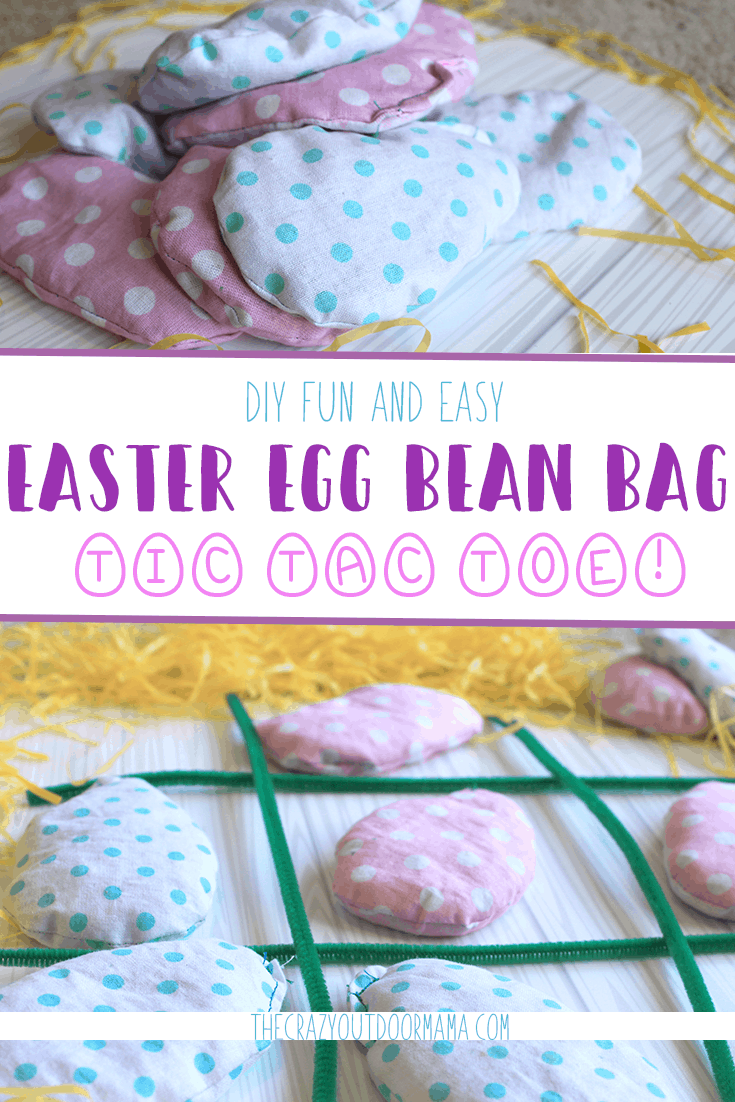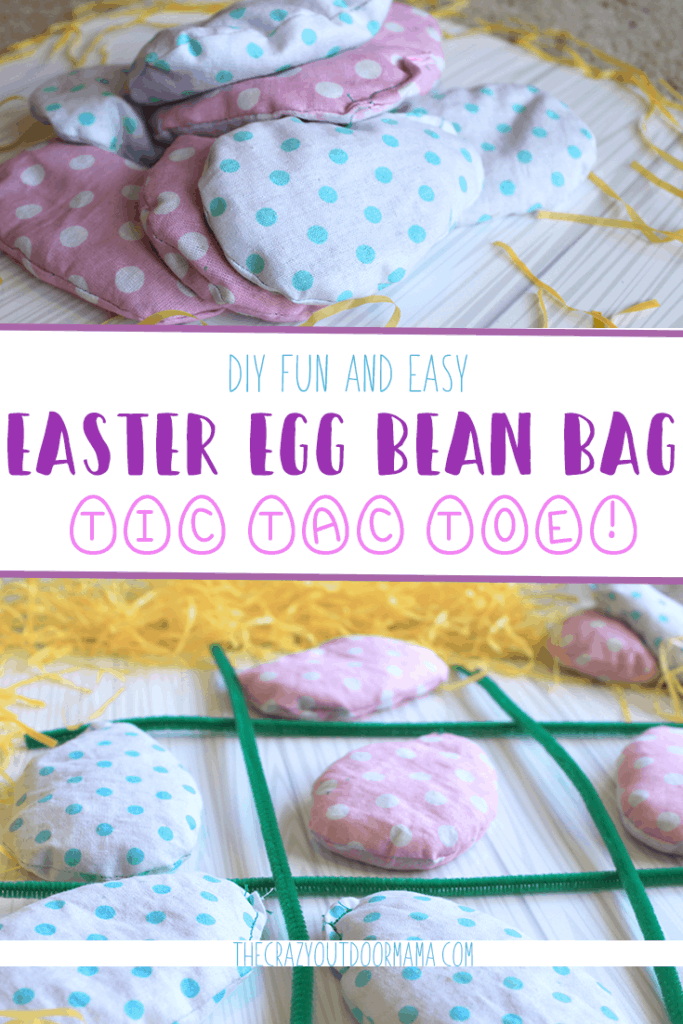 If you love doing easy (but fun!) activities with your little kids, check out these other Easter ideas!