If you're looking for a fun, nature based activity for the kids this Easter, keep it simple but creative with this cute Nature Egg Craft! I'm ALWAYS on the lookout for something that is easy to make work for all ages, and this open ended craft ended up being perfect!
Depending on where you live, you may be a bit limited with what is available to use – just remember that nature is also indoors! We ended up using some houseplant leaves, others used strawberry tops or other indoor nature items since our Easters tend to happen with snow still on the ground. =P
Don't forget to check out this other natured based Easter activities too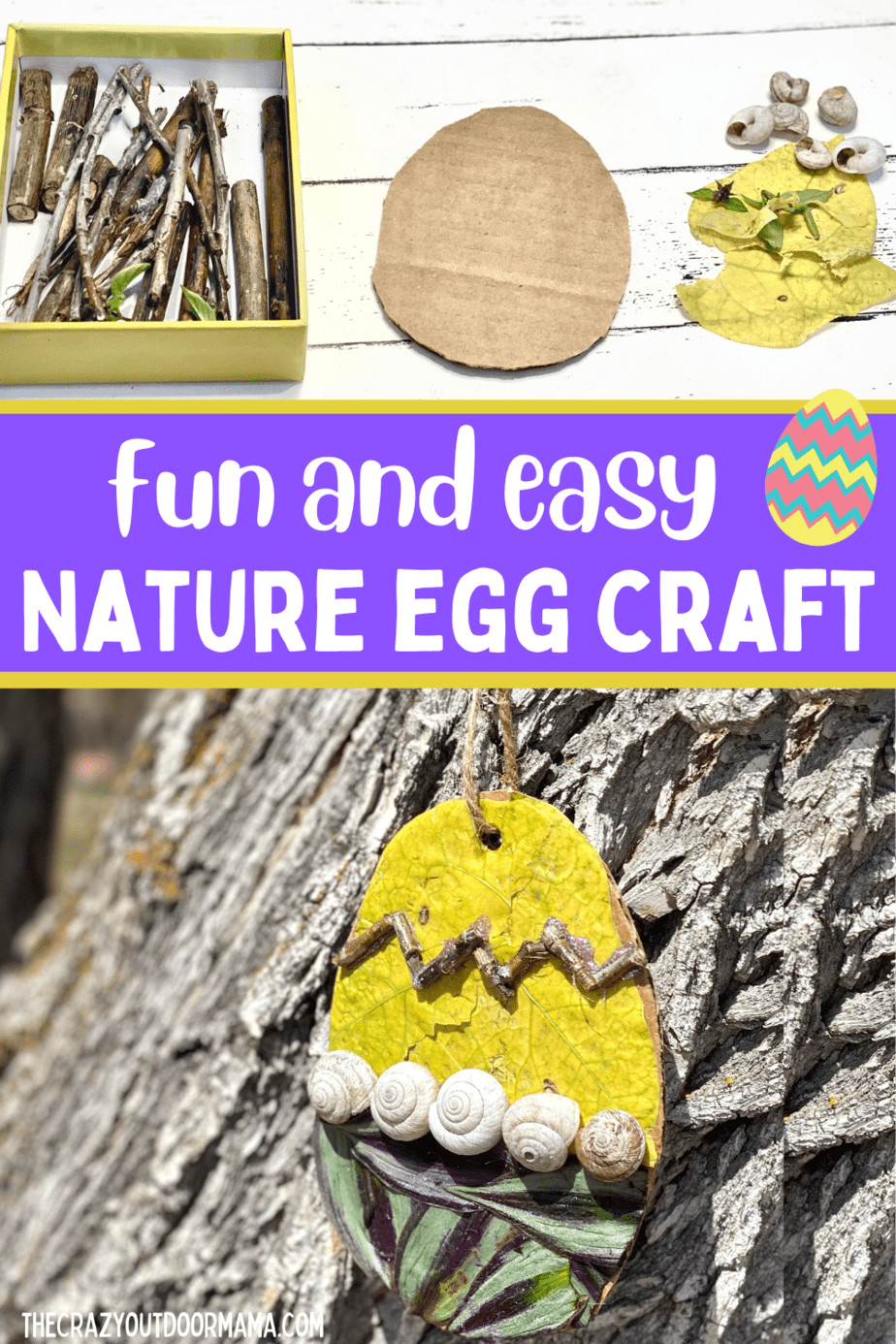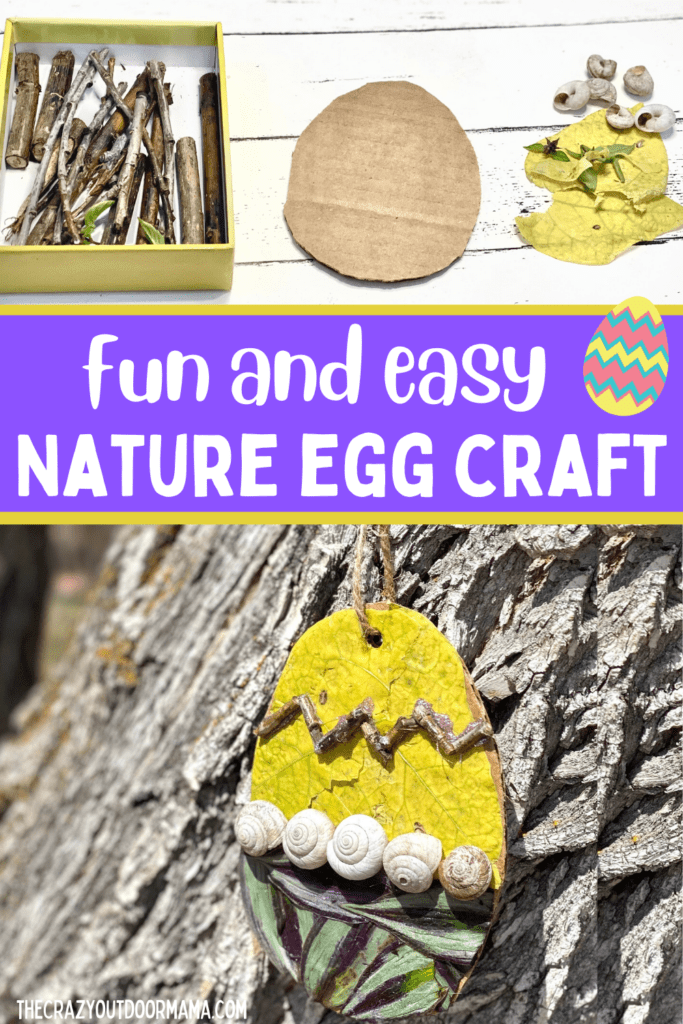 Yield: 1
Hanging Nature Egg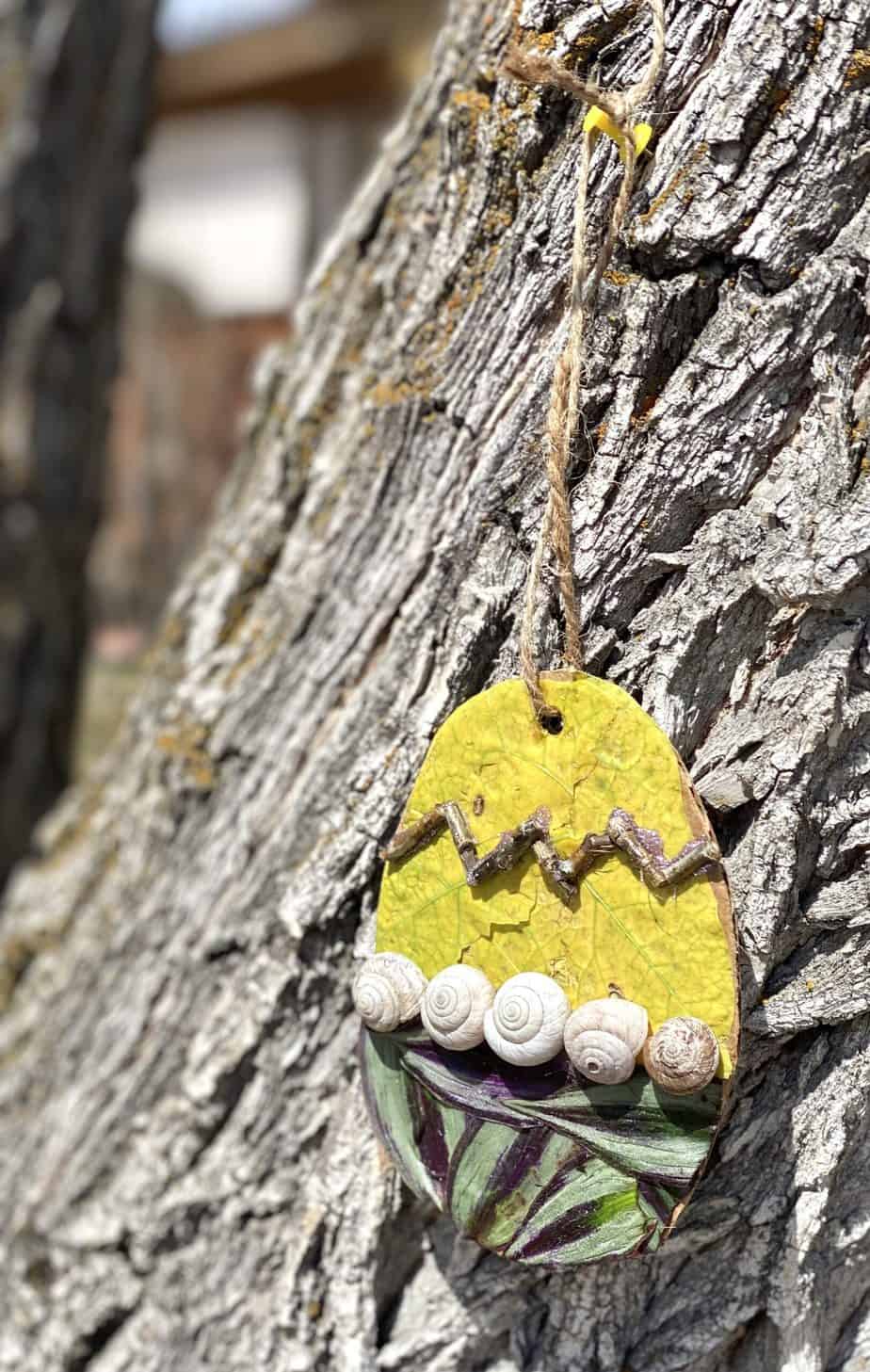 Get creative with this simple but cute nature egg hanging!
Materials
Cardboard big enough for desired egg size
Various gather nature iems
Glue
Small string to hang
Optional - Glitter glue or other festive items
Instructions
Cut out an egg shape from sturdy cardboard. A template is easiest, but whatever floats your boat!
Glue on the "flats" first - depending on the age of your kids, you may choose to only give the flats as options at the start.
Add the "bulky" egg decor, hole punch and hang!
Notes
Depending on the weather where you are during Easter, it may be hard to find nature items. Don't forget to also look in the house -fruits, veggies, past collected treasures and house plants all count for us. =P
Latest posts by Stacy Bressler
(see all)