Easter is during one of the most magical times of year, so why not "shine" on that with this sun art Easter craft made from nature! I just love the way you can see all the tiny details of plants and flowers when the sun shines through, especially when they create even more art by how they overlap.
This craft could be "easier" with the right items – I just used clear packing tape, but I may update this post later if I try it again with my laminator instead.
Regardless, have fun making this egg shaped nature decor!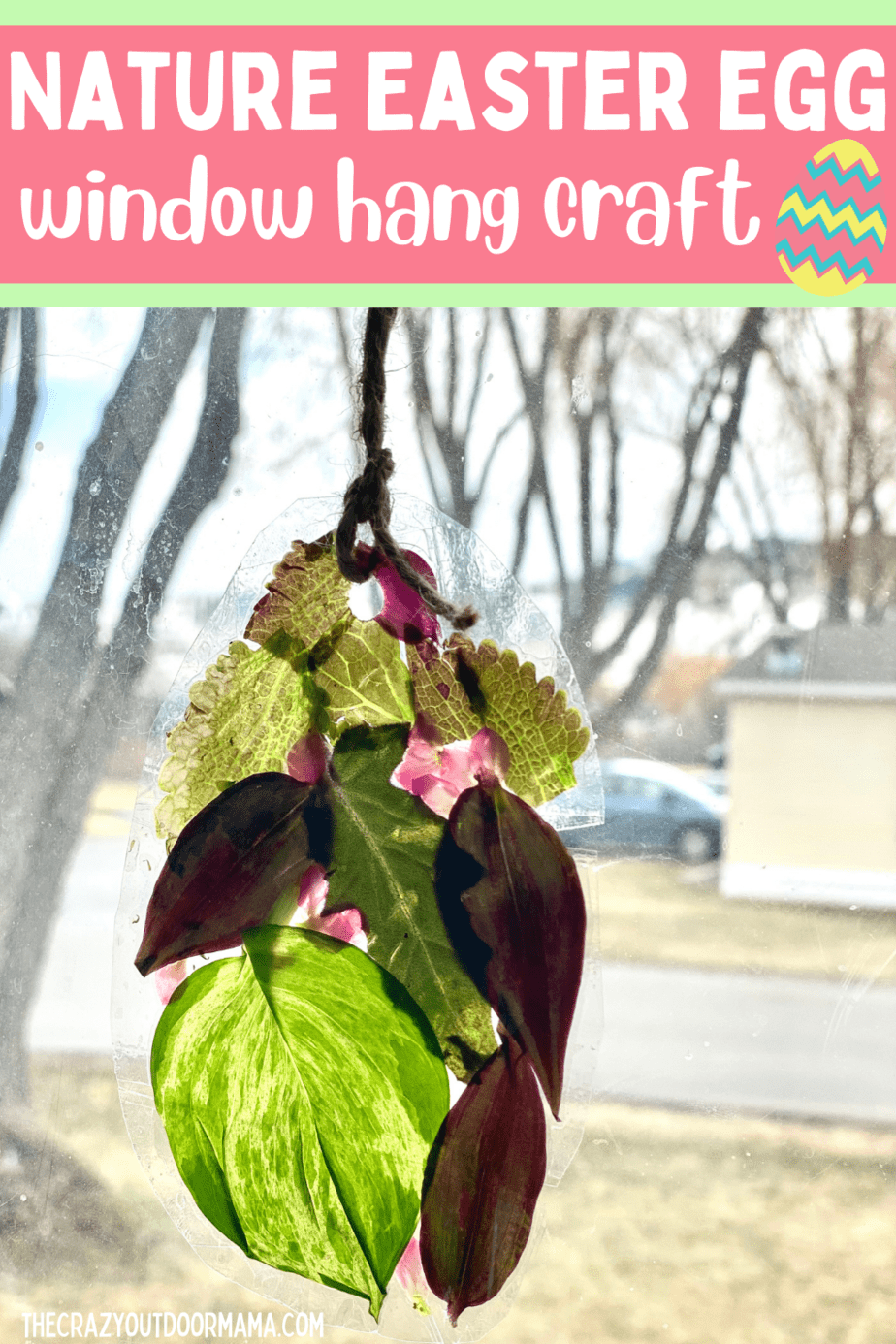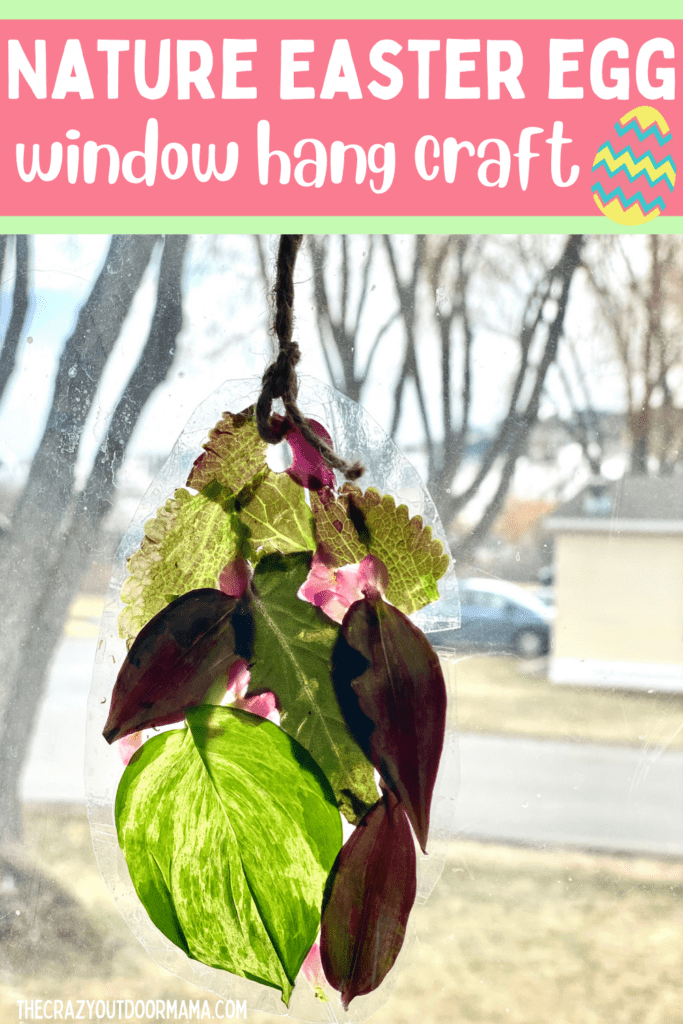 Don't forget to check out these other nature based Easter crafts too!
We tend to avoid the crowds for Easter (even before COVID… kids can stampede looking for those eggs =P) so here's a list of other fun activities we've done for Easter
Yield: 1
Nature Easter Egg Window Art Craft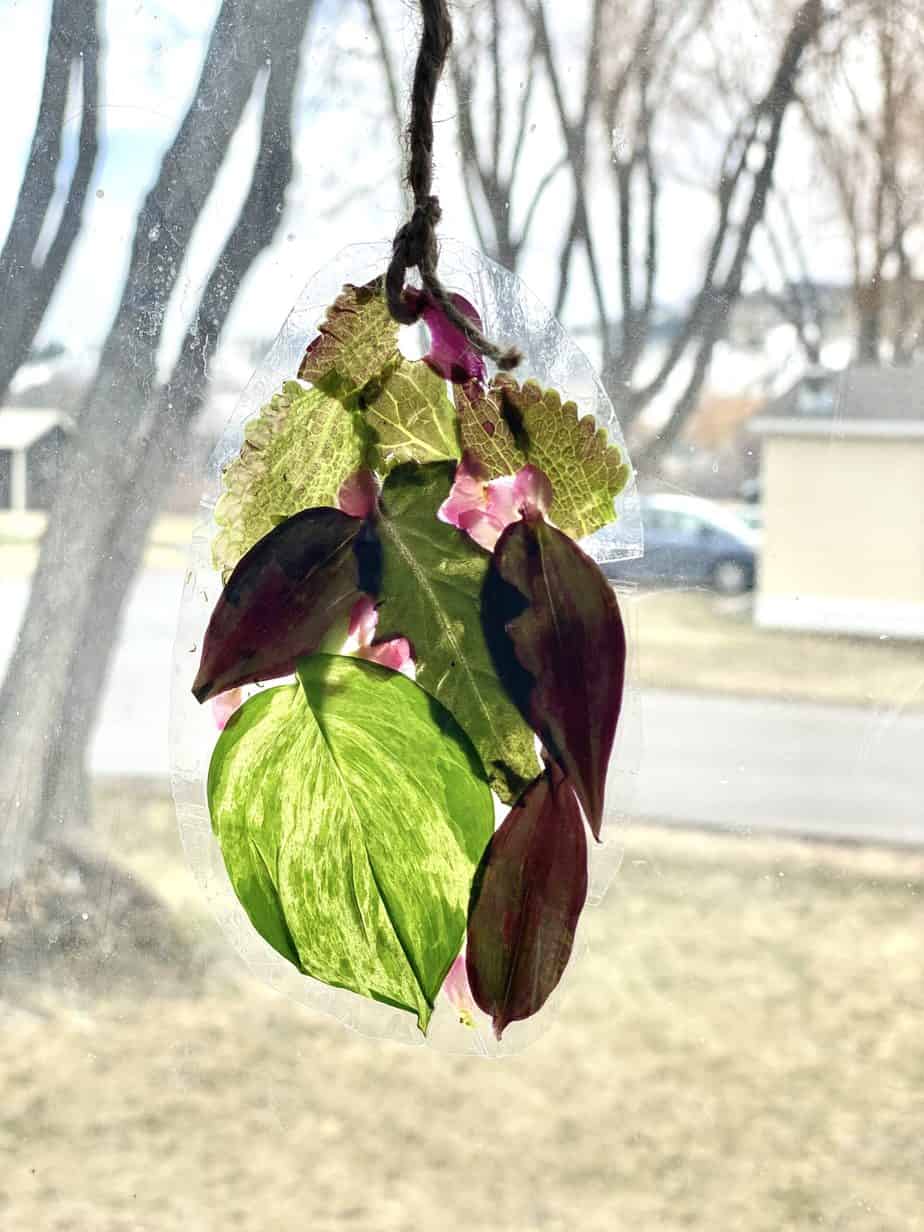 Make beautiful, egg shaped nature art the sun can shine through with this easy craft idea!
Materials
Packing Tape/Clear Tape
Flat Nature items
String
Optional - Paper egg cut out for shape reference
Instructions
Before you start - get the optional egg template ready that is placed UNDER the tape if you're concerned about maintaining the egg shape. Cutting the craft into shape (and in the process, cutting off the connecting edges) once taped over, will likely ruin it as the edges are needed to keep everything together.
Lay the clear tape base To create an egg the same size as mine, lay out THREE ROWS of masking tape, sticky side up, with enough room to double over the egg design.
Start with placing big leaves first - feel free to tear them into shape if needed!
Fill in the holes with smaller flowers or leaf pieces.
Seal it by folding the extra tape on top of the egg design. It's ok to trim some, but you must leave a border of the tape so that things stay together.
Hole punch and hang!
Notes
If doing this with little kids, be sure to help with the tape process! I hope to update this a bit later with an easier way to do it, but right now masking tape is the most readily available craft item!
Latest posts by Stacy Bressler
(see all)