If you prefer getting away during Easter to avoid the mad stampede of kids during the Easter egg hunt (no joke, it's shoulder to shoulder here!) then check out some fun ways to celebrate Easter while camping!
We recently went camping for Easter, and even though I was a little unsure at first (it was our twins first Easter they could walk!) I think all the kids had WAY more fun than the typical plastic egg hunt!
Our favorite thing was dying our rocks (just like eggs!) because they got to KEEP those special colored rocks and use them over and over again!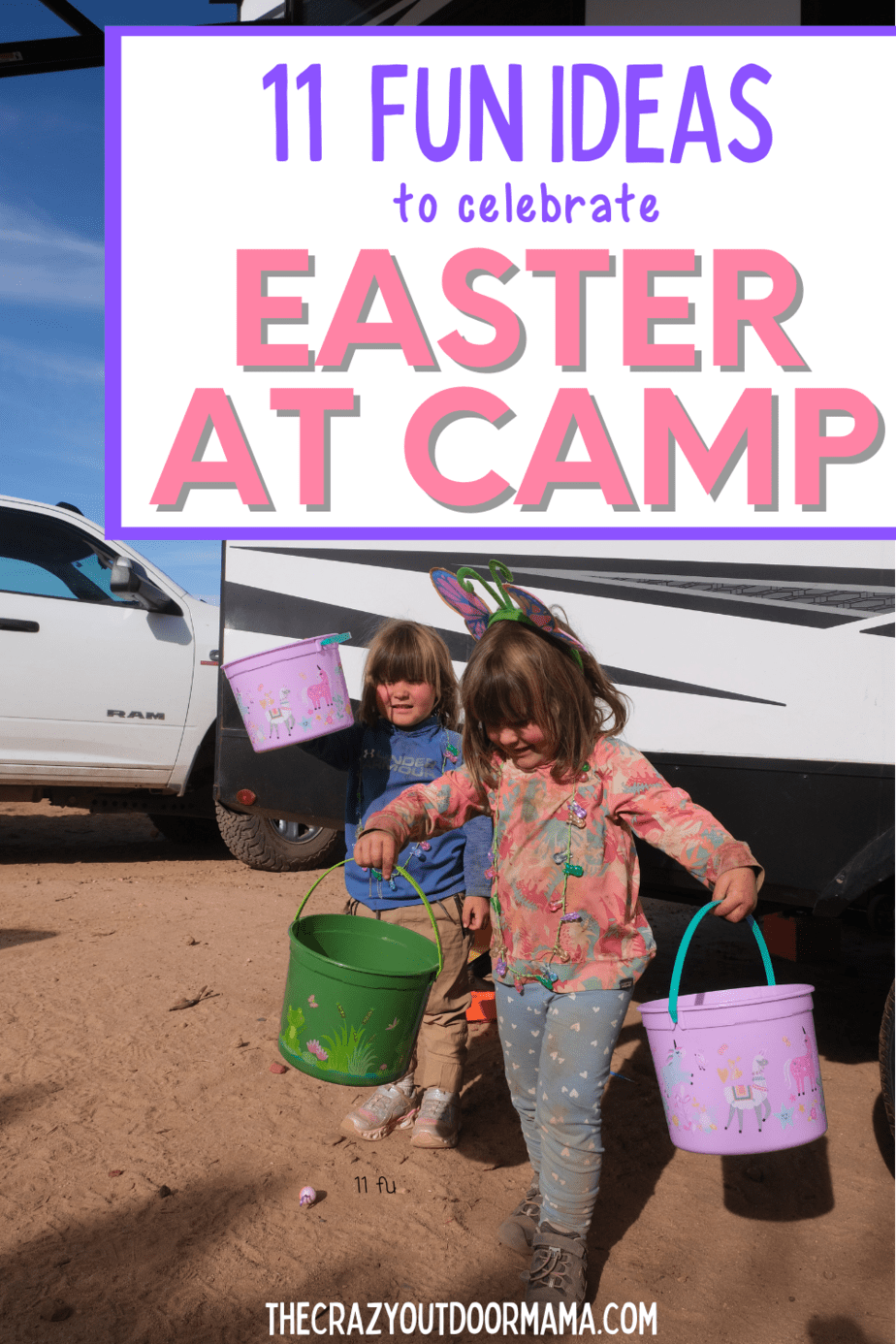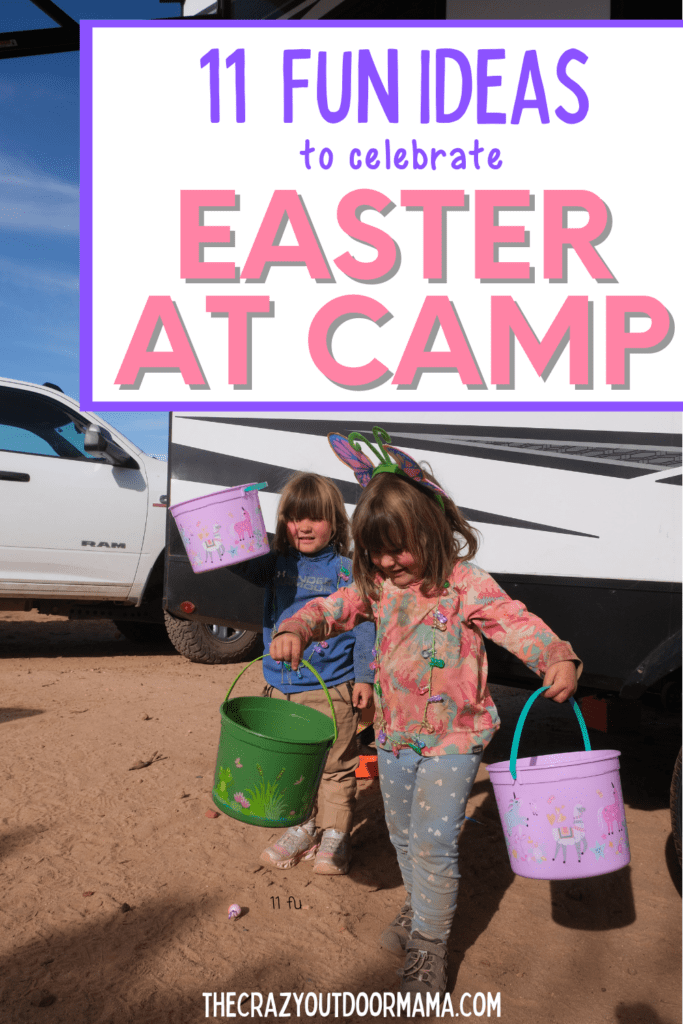 As an Amazon associate, I earn a commission should you purchase something through one of my links.
Dye some rocks – just like Easter Eggs!
There is a little prep to do this, but the kids can help with it! Have each kiddo find a couple of palm sized rocks and clean them off.
Get some white paint so that your color shows up on the rock once you dye it – we just did one coat (and it was not 100% since the kids did it… doesn't have to be perfect!)
Select your dye method of choice for your Easter rocks. We tried a couple to find the best (spinner, rice, dabber) and in the end felt like the spinner and rice were most fun!
Let them dry and tell the kids that the Easter bunny will hide them when he comes to see how good they are at finding things!
We REALLY loved this Easter egg spinner to "dye" our rocks!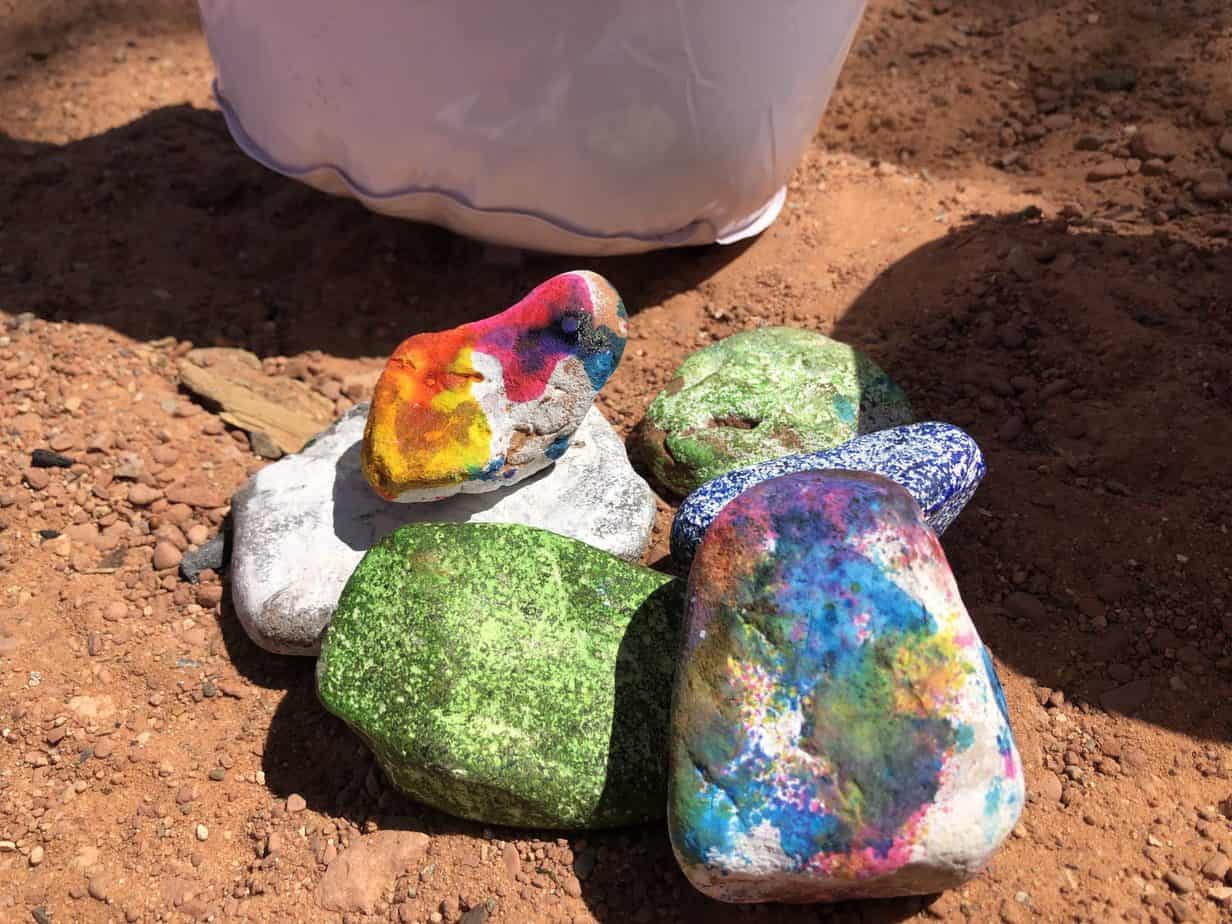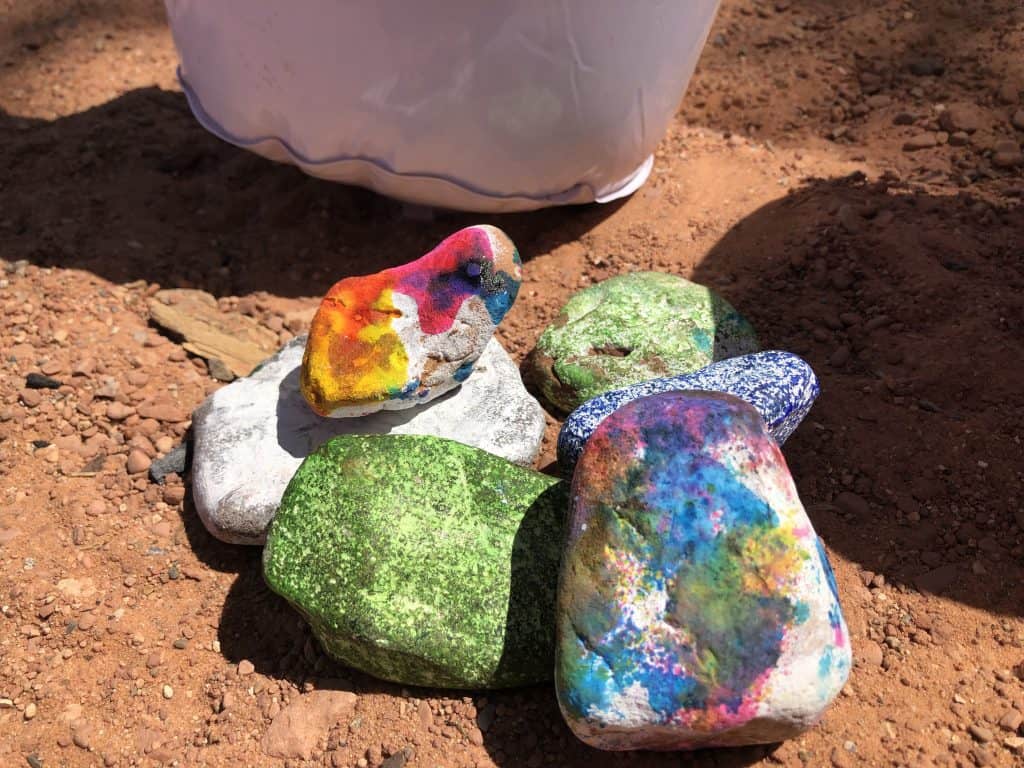 Design a "Nature Egg" and hang it up for decor!
This simple but fun Easter egg craft is a must every year! It works for all ages, and we love that, unlike REAL decorated eggs, we get to keep these creations all month long. They look super cute hung in our camper's windows or on the awning!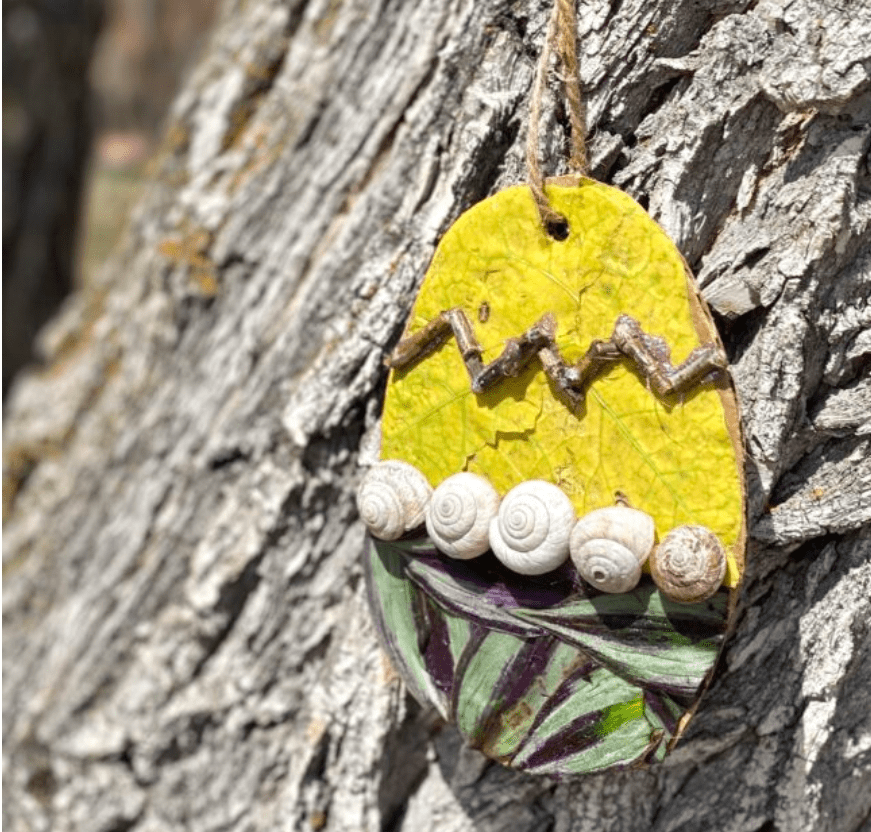 Play bunny ring toss!
We had a simple ring toss game with a blow up bunny (I think we may have gotten that at the Dollar Tree!) as well as some fun bunny themed wearable items.
I couldn't find this exact bunny (check the Dollar Tree as I mentioned!) but I did find these really cute Easter ring toss bunny ears that can be worn or just set on the ground!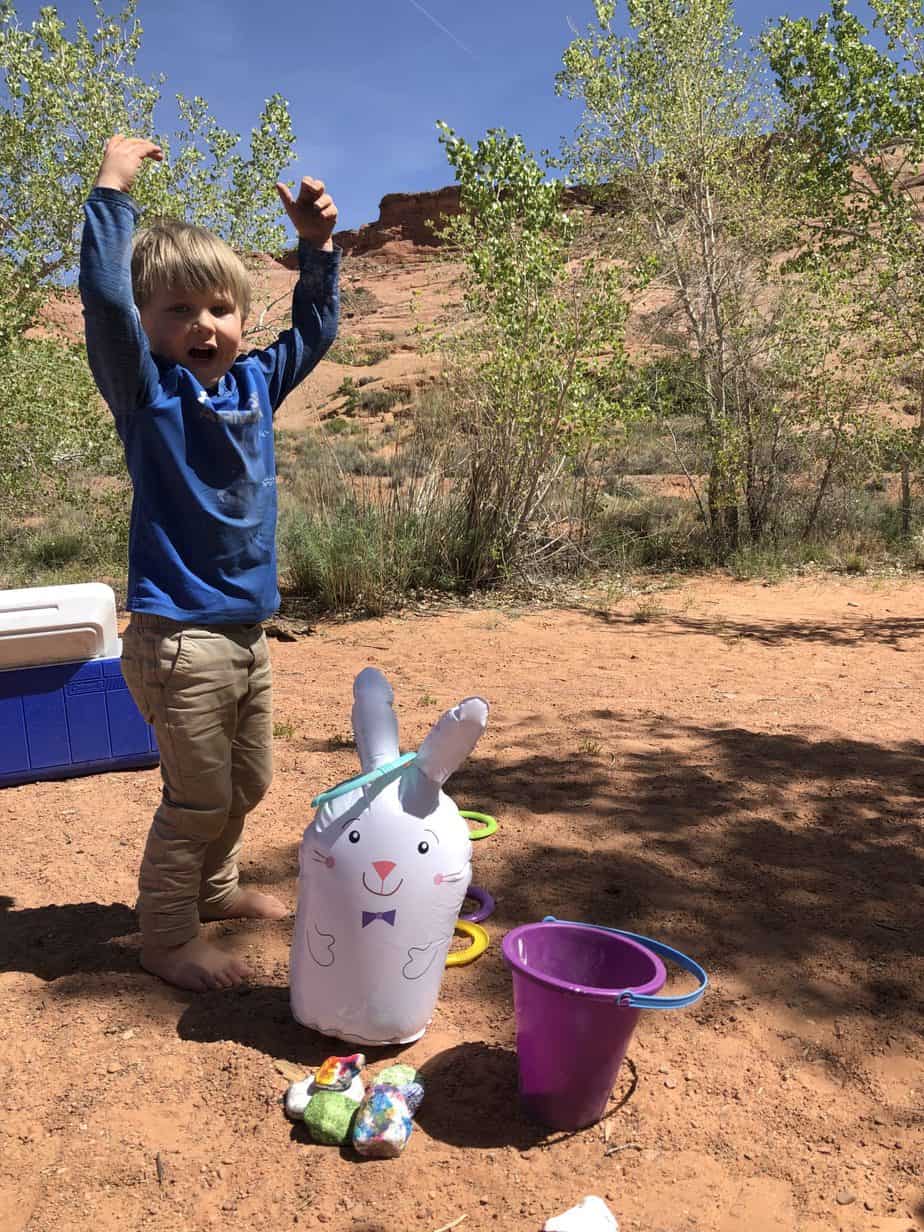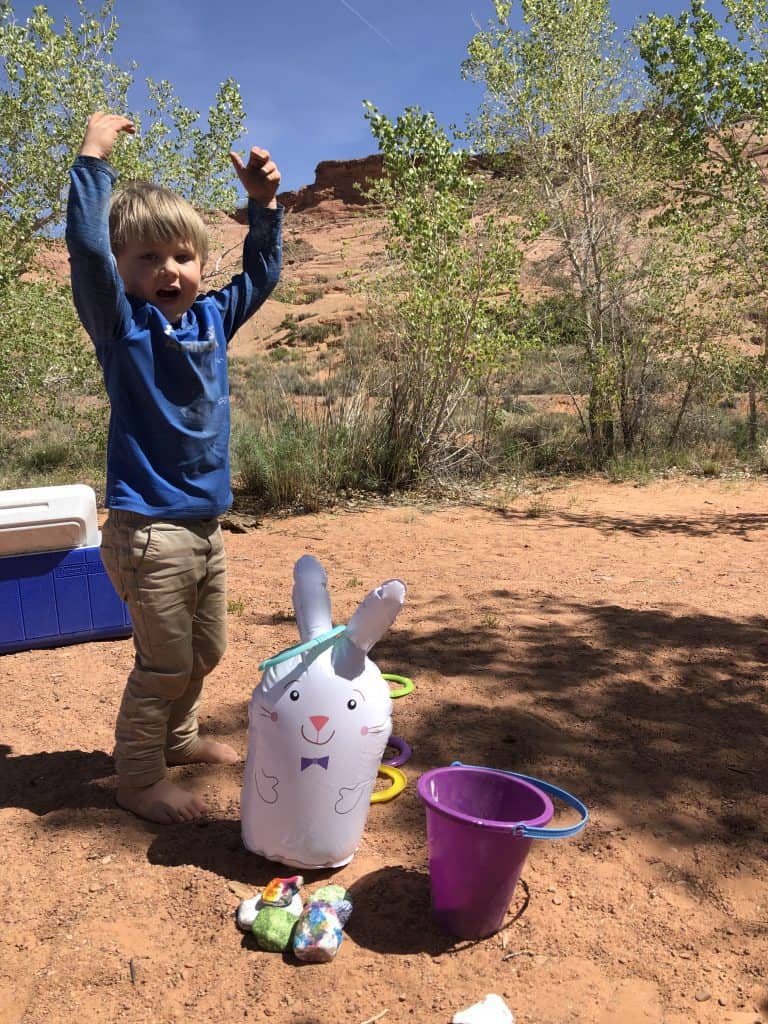 Create a shelter from nature for a special Peep!
This craft will vary depending on the age of the kids creating the shelter, but there are SO many options… even for the littlest camper! My kids always beg for these come Easter time, but since we don't normally eat that much sugary stuff, I found a different way to include them in our celebrations.
Challenge the kids to find items that will create a shelter for their Peep, and depending on the age, make mini challenges as well! For example, using ONLY items found in nature (no glue, string etc), a rainfall test and stability test are all fun ways to bring this craft to another level.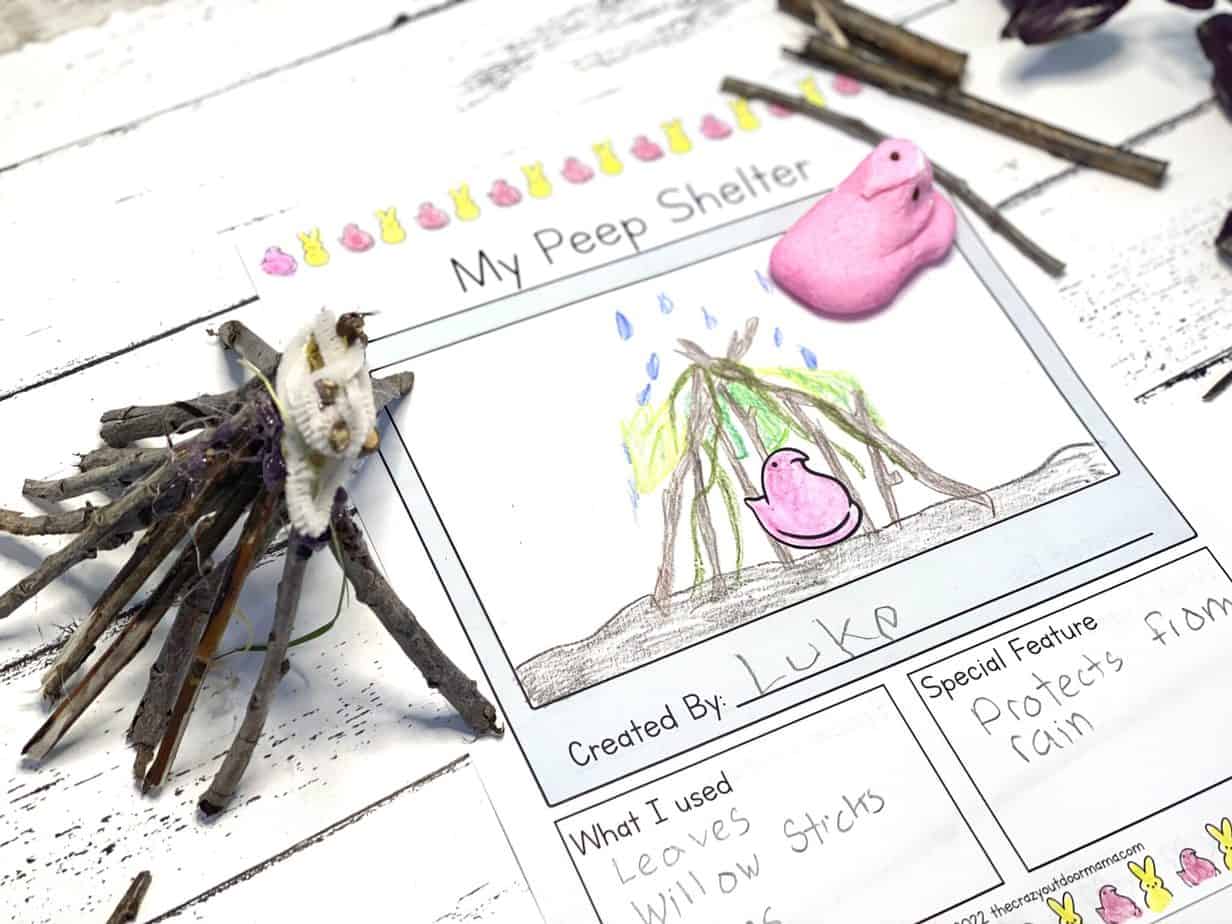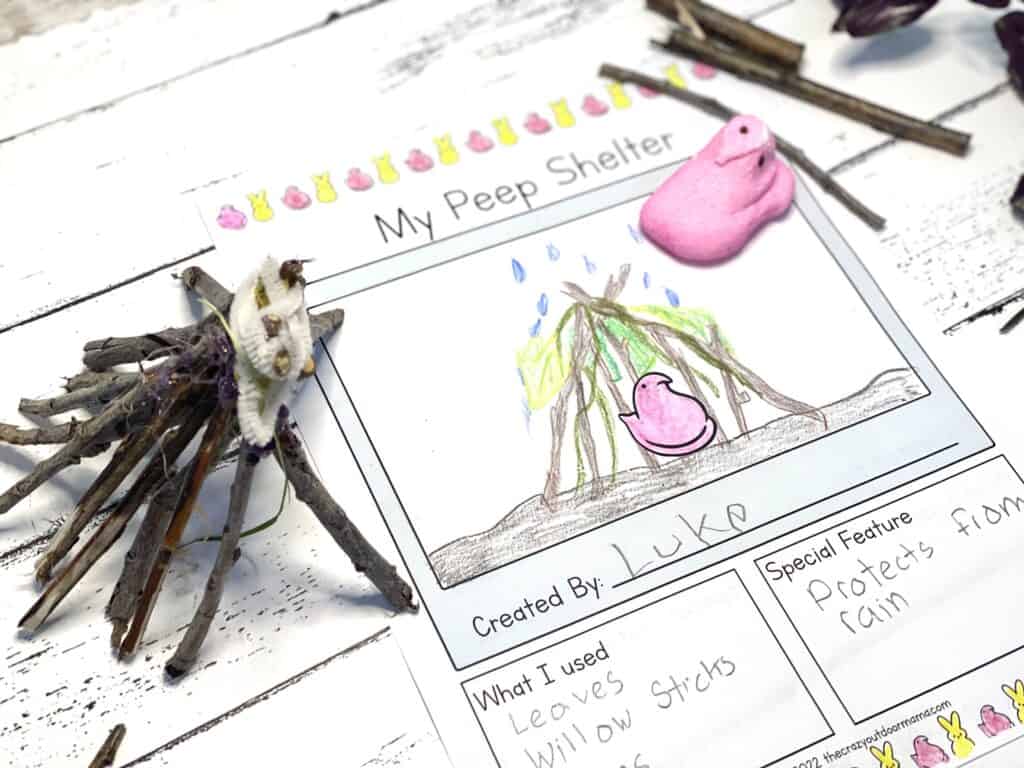 Play a special Easter themed version of Kerplunk!
If you've ever seen the giant versions of kerplunk that use ball pit balls, imagine them with plastic eggs!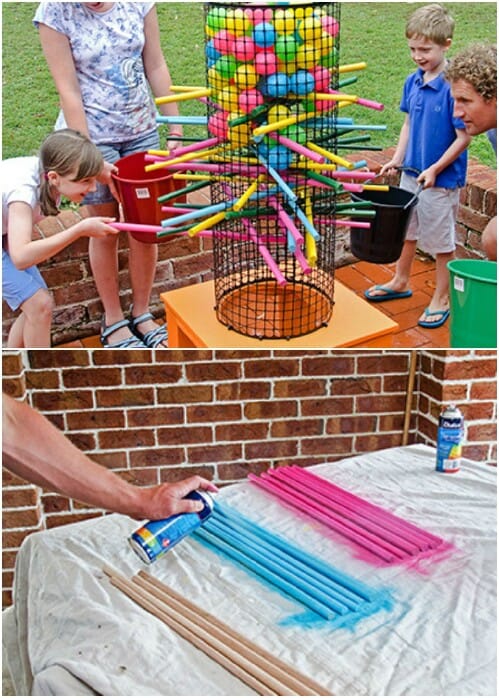 Create an EGGcelent egg catch game!
Have you ever heard of the kendama game where you have to throw the attached ball into the air and try and catch it on the stick? Well, make your own Easter themed one with this tutorial!
I love that it makes use of plastic Easter eggs and that it's something that will be able to be used atleast a couple of times!
Make a "bird nest" for a special Easter egg out of a bowl and nature items found outside!
Play doh and/or glue is an absolute MUST when we go camping! They are fun materials to use with sticks to build things with or as a bonding material for other fun creations!
Challenge your kiddos to create a nest from playdoh and line it with things found from around camp. Check out my post that includes this cute bird nest craft here!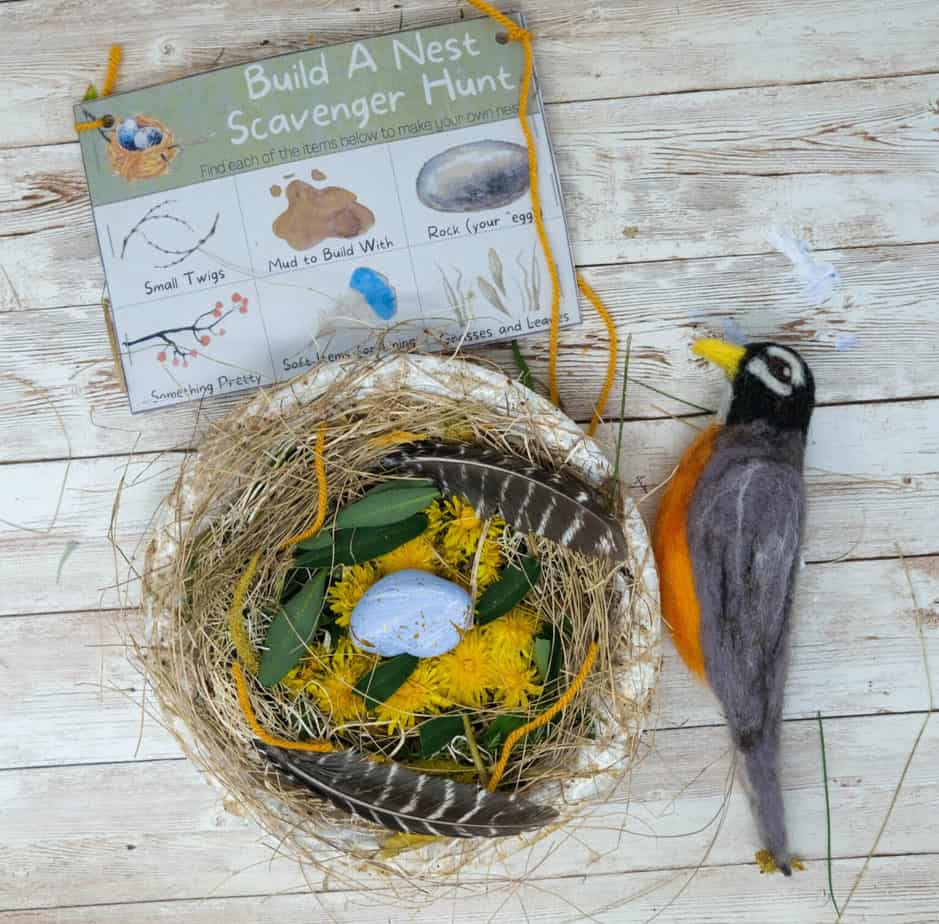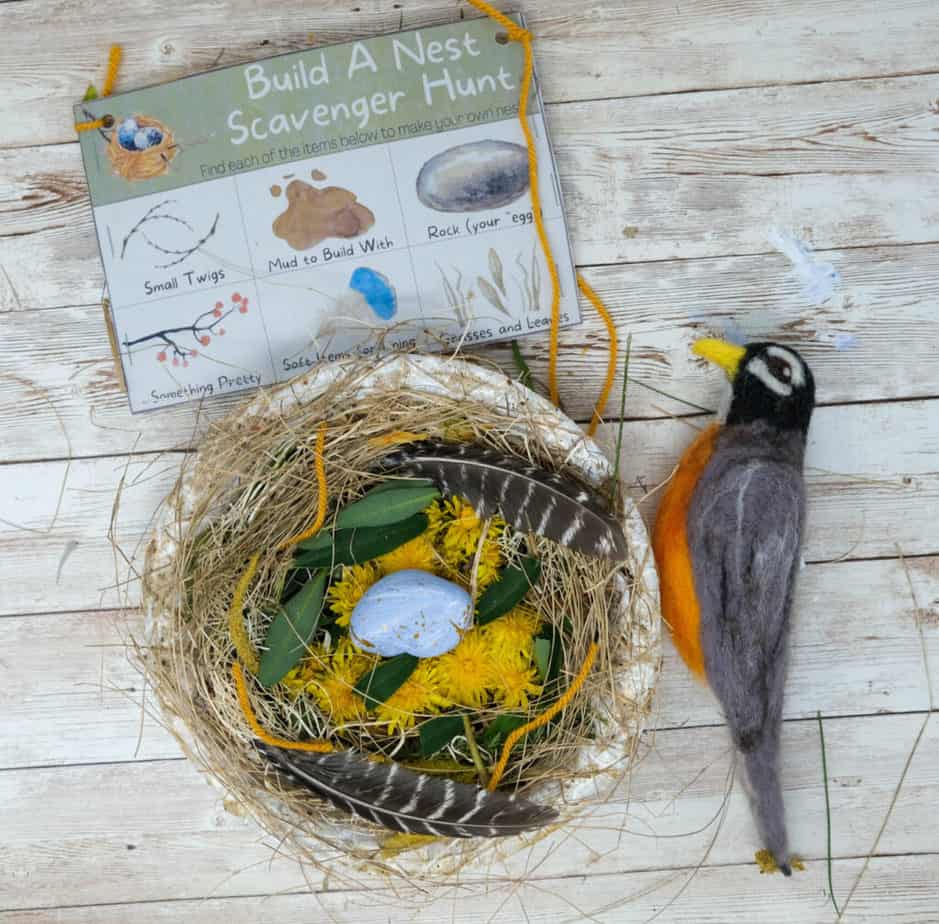 Easter themed bean bag toss!
Bean bag games are super versatile and last a long time, so and Easter themed toss is perfect for a camping Easter!
I just made my own egg-shaped bean bags and used an easter basket to toss them into and the kids had a blast with it!
If you don't feel like making your own bean bags, however, here are some cute carrot bean bags with a heavy duty tarp to toss them into!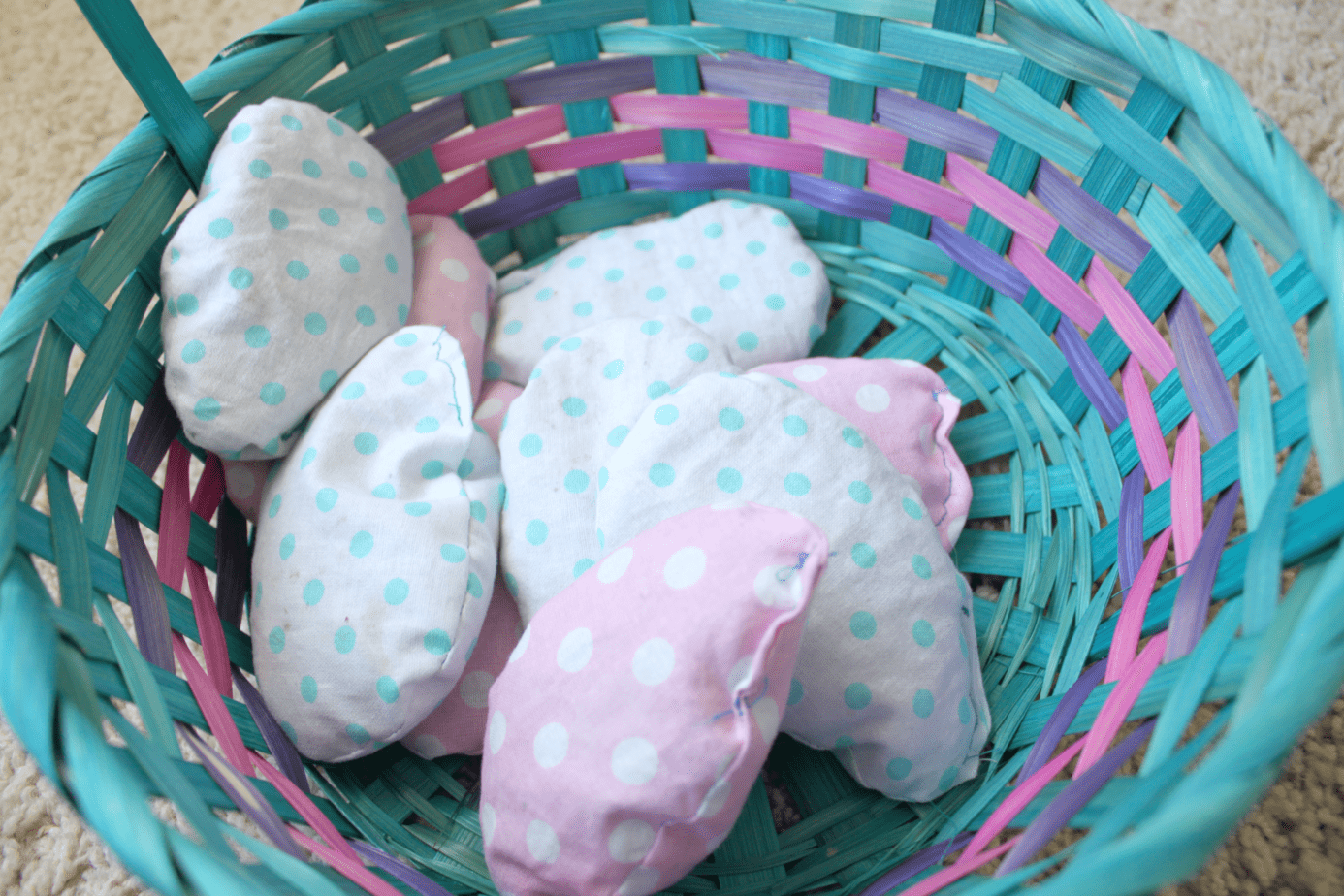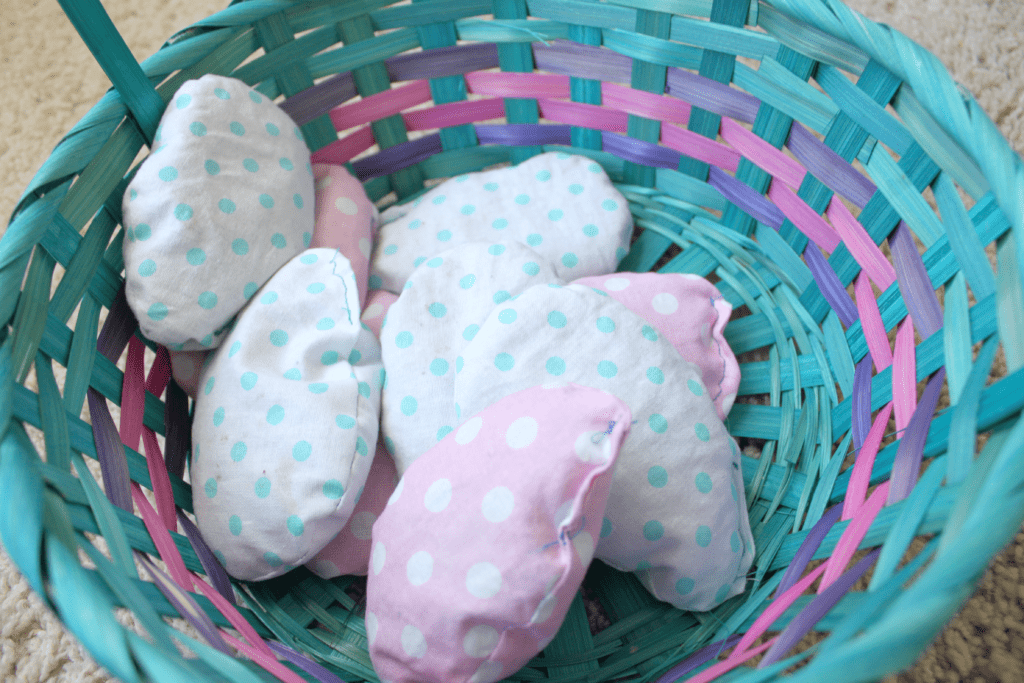 Whip up some Easter egg fruit juice pops to cool off during the day!
I absolutely love this idea to make some fun Easter egg pops! Get your kids favorite fruit juice and pour it into the egg (there are special eggs to buy if you're concerned about freezing the plastic) and freeze to enjoy later!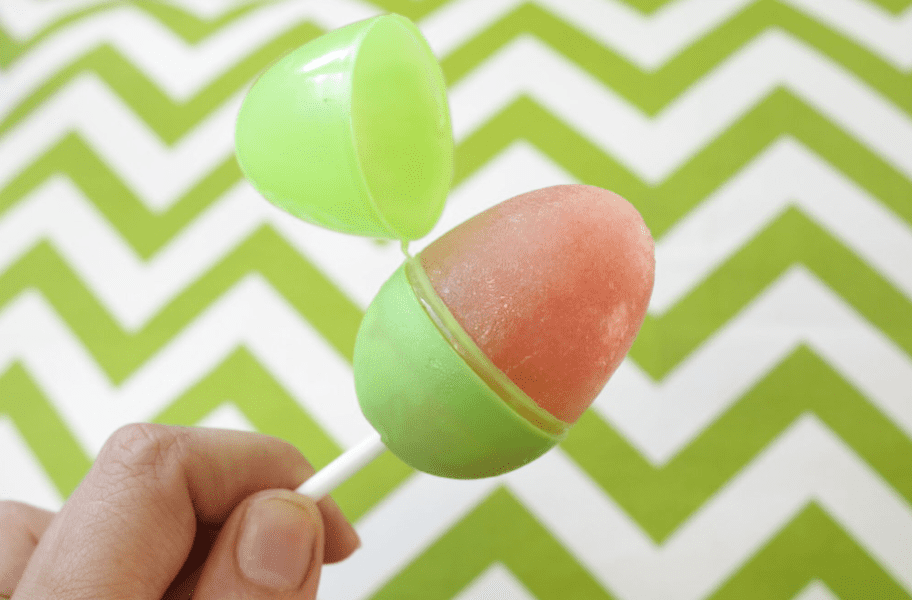 Have a glow in the dark egg hunt at the end of the night!
Everyone knows one of the funnest parts of camping is the campfire at the end of the night! Make it even more special and host a glow in the dark egg hunt for the kiddos!
Here's how to make your own glow in the dark plastic Easter eggs (or if you prefer, you can buy a pre glowed set from Amazon here)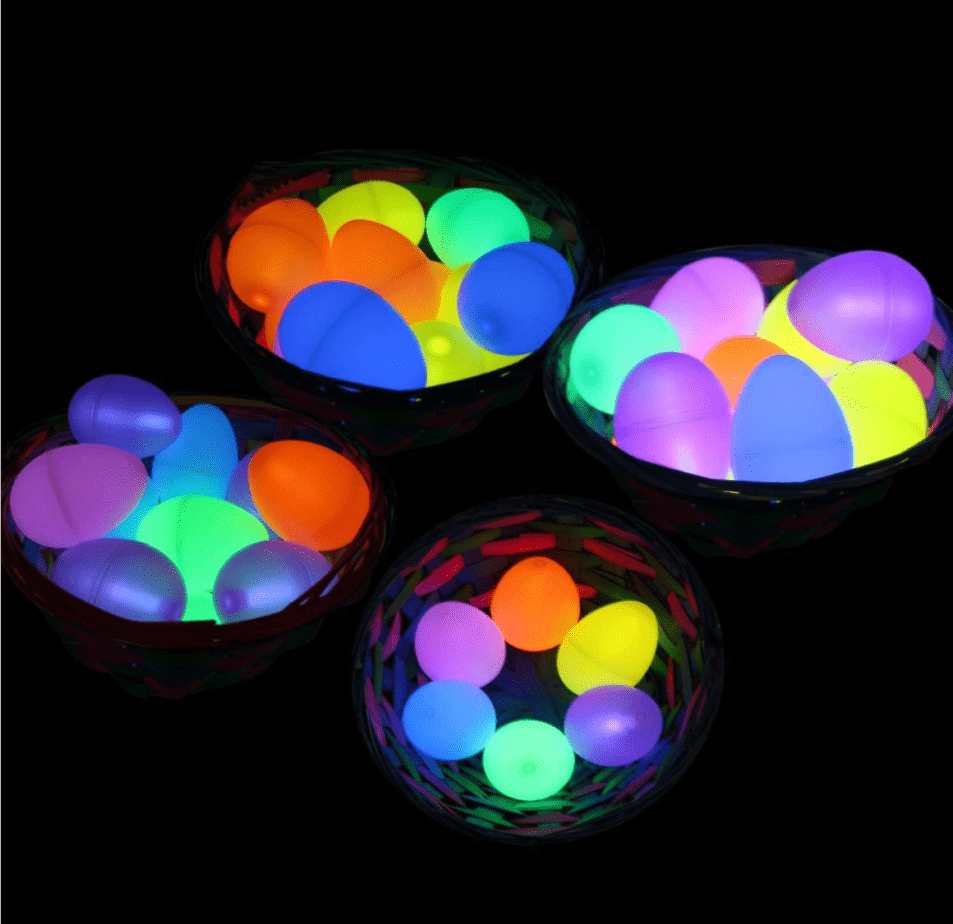 Decorate your windows for Easter with this Nature sun egg craft
The sun just has a way of making things even more beautiful – that definitely applies to this beautiful window hanging craft. A little tape and design can have beautiful results – check out how to make your own pretty Easter nature window craft here.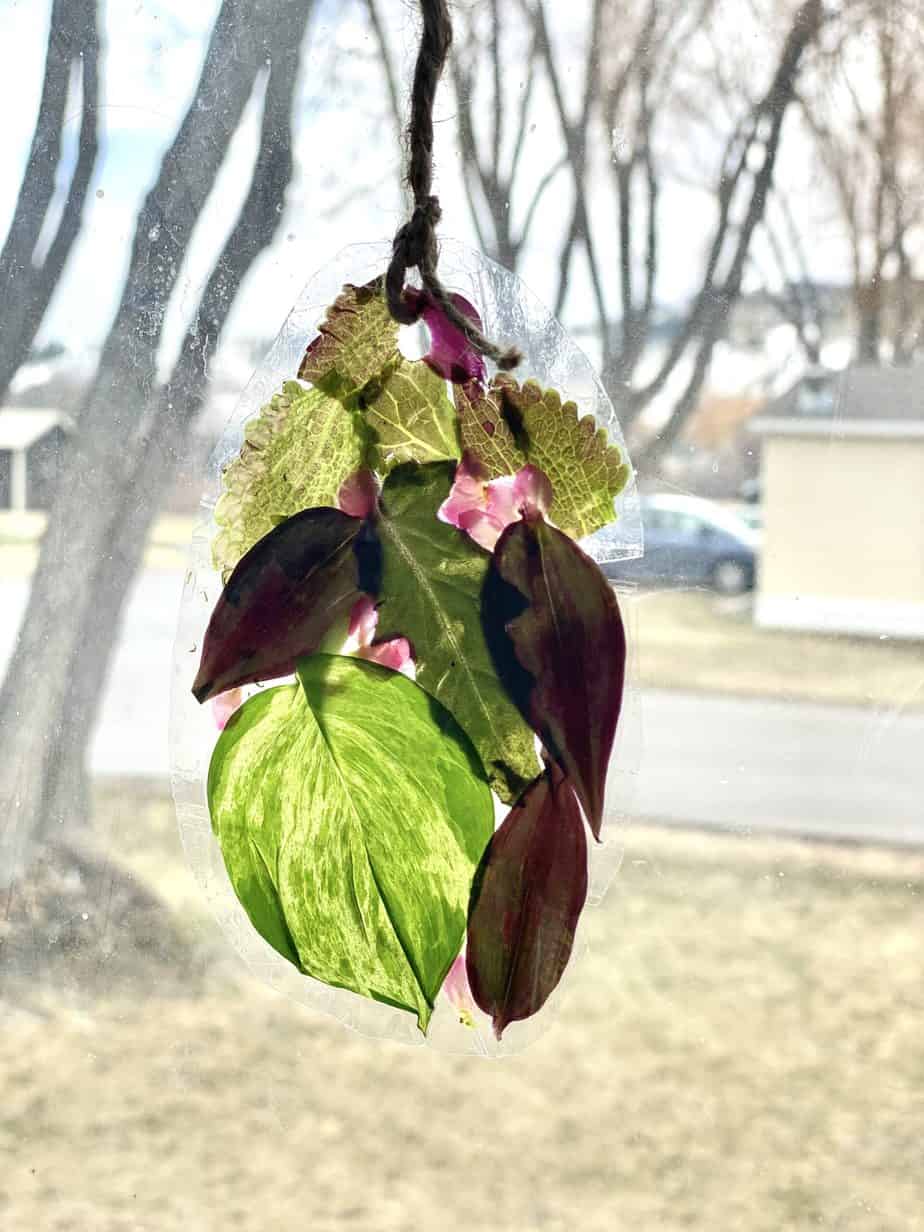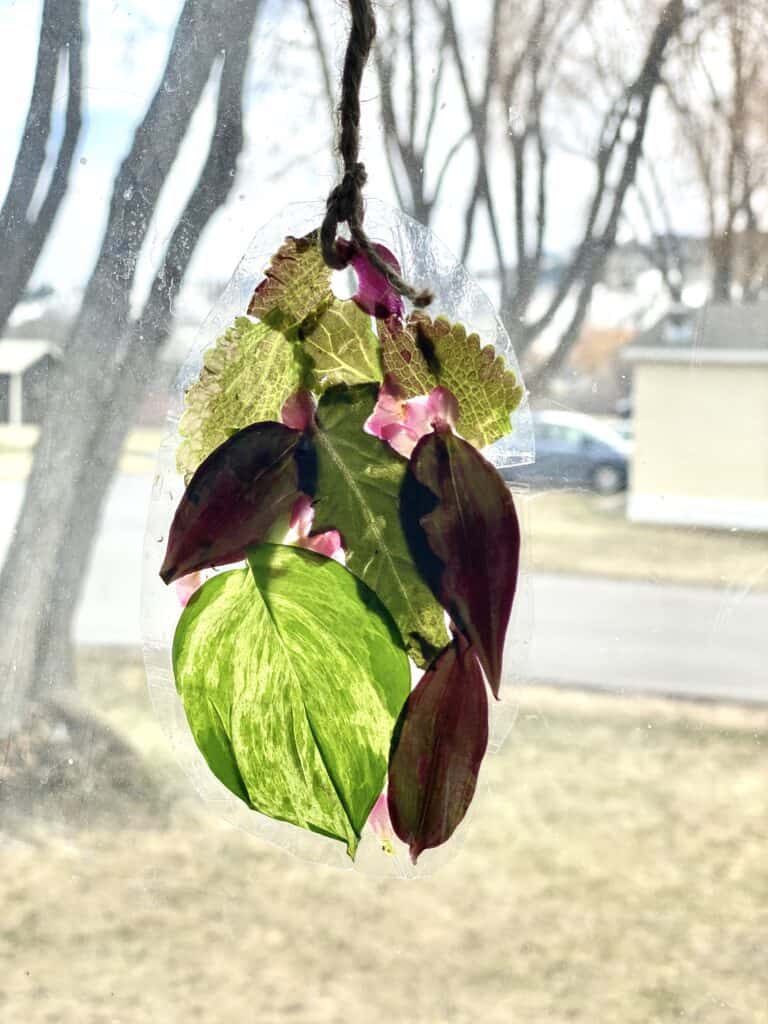 Indoor "Easter Scavenger Hunt" scratch and reveal
I always make sure to include an indoor back up plan should the weather turn (Easter is next week and there is snow on the ground right now.. EEK!) so this fun DIY is good for taking a bit of time while still being fun and festive.
All you need is some crayons and a printer – click here to see how to create the magic Easter scratch off!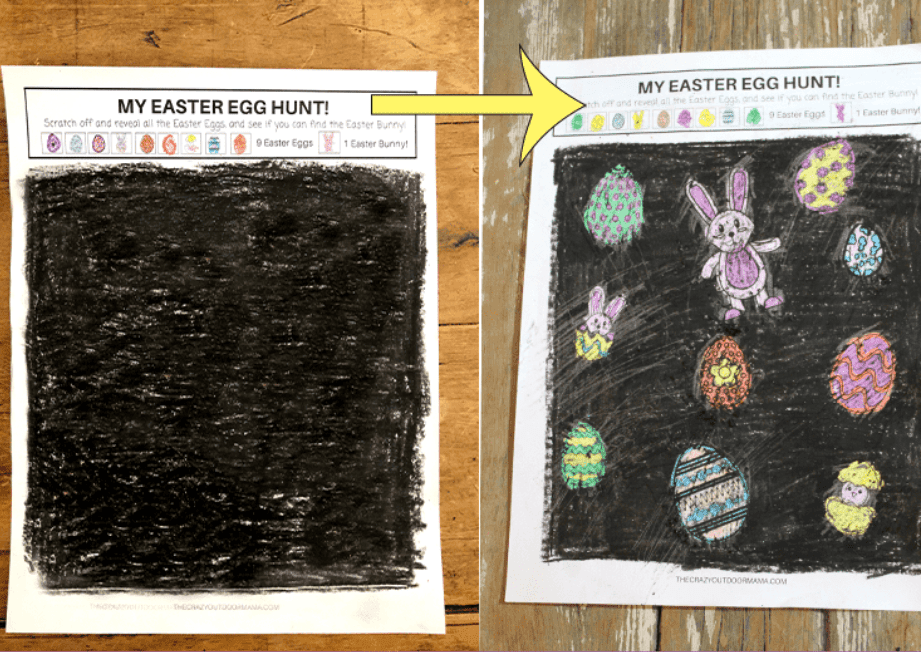 And lastly… make s'mores with Peeps!
As if your kids didn't already look forward to s'mores, make it extra special for Easter by using PEEPS instead of normal marshmallows!
You cook it all the same, just this time the kids get to pick their own pretty, bright peep to use in their s'more!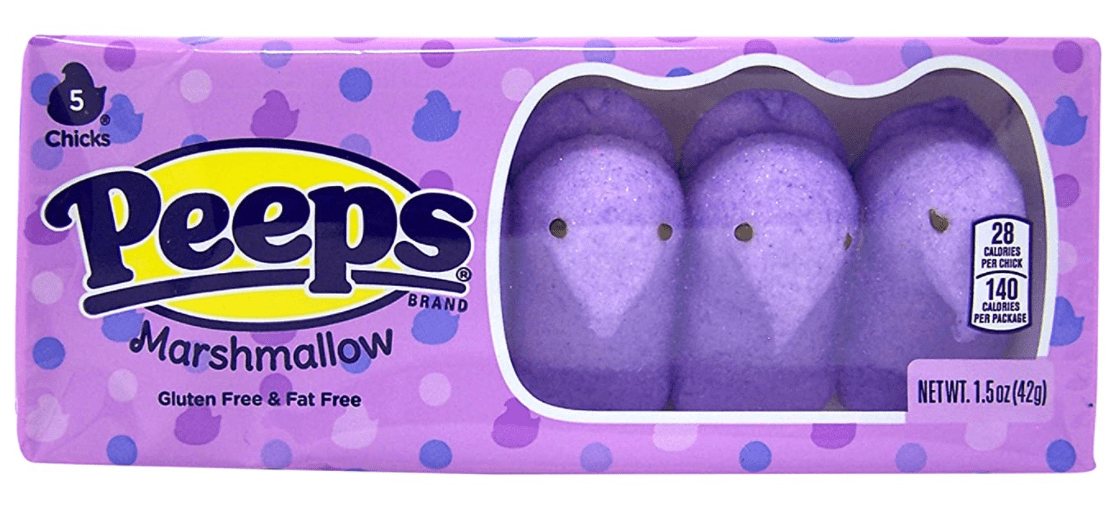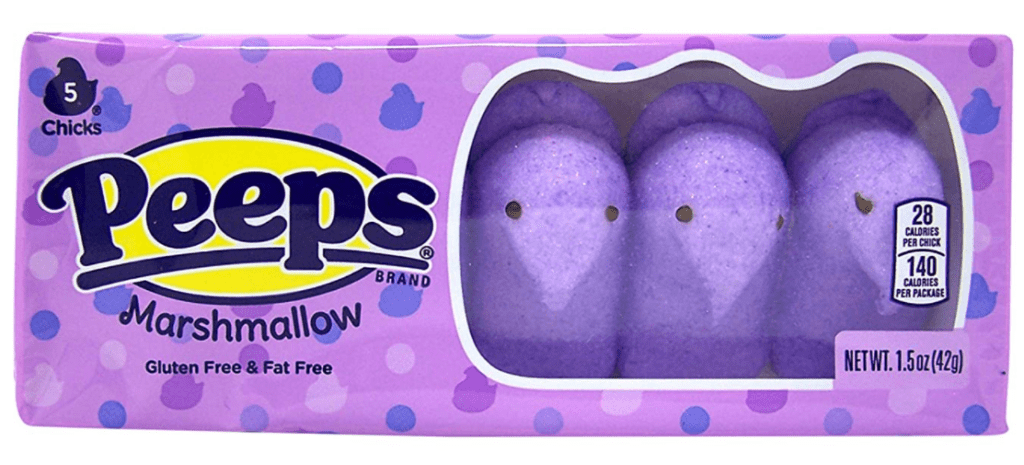 Other fun Easter and outdoor activities for kids!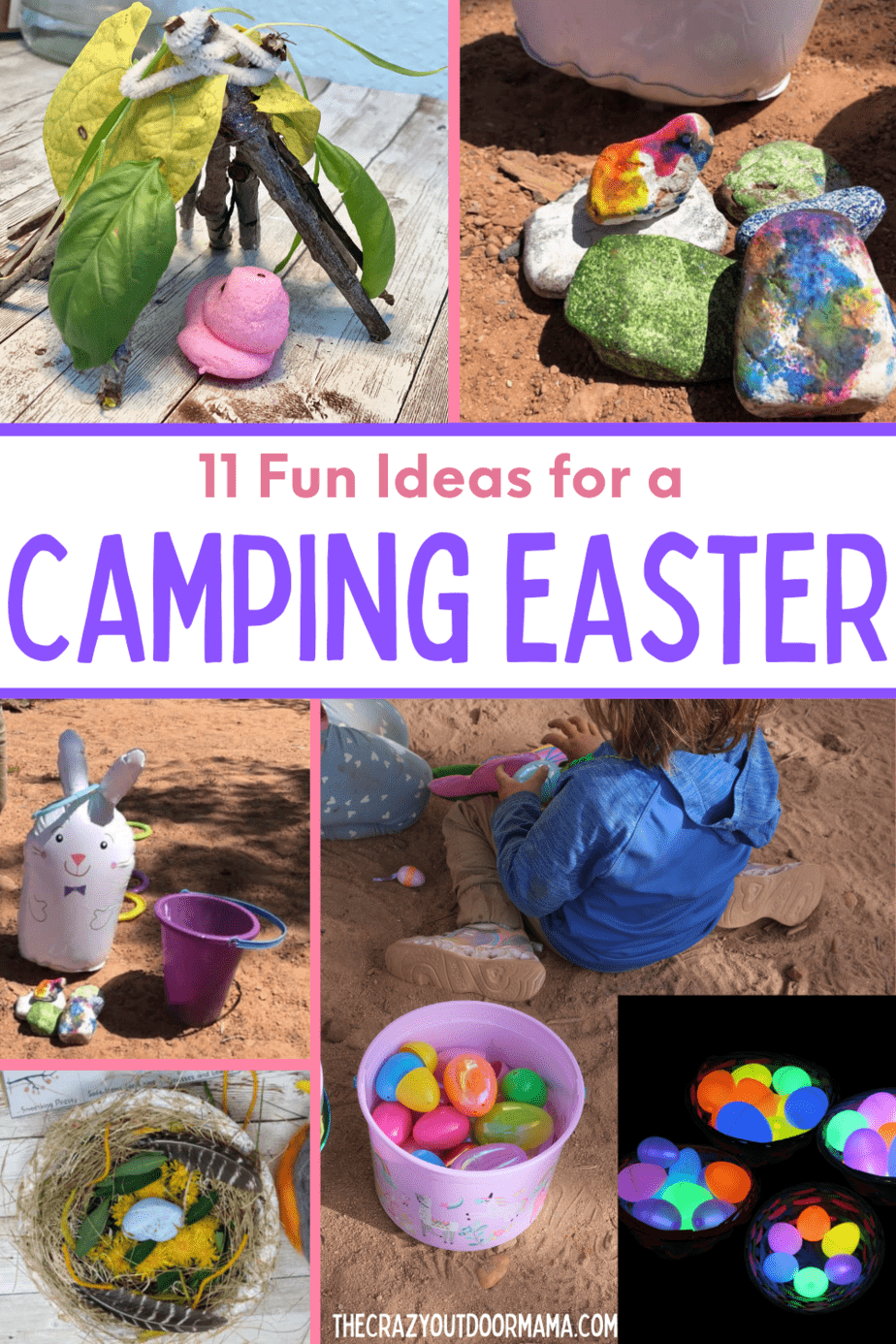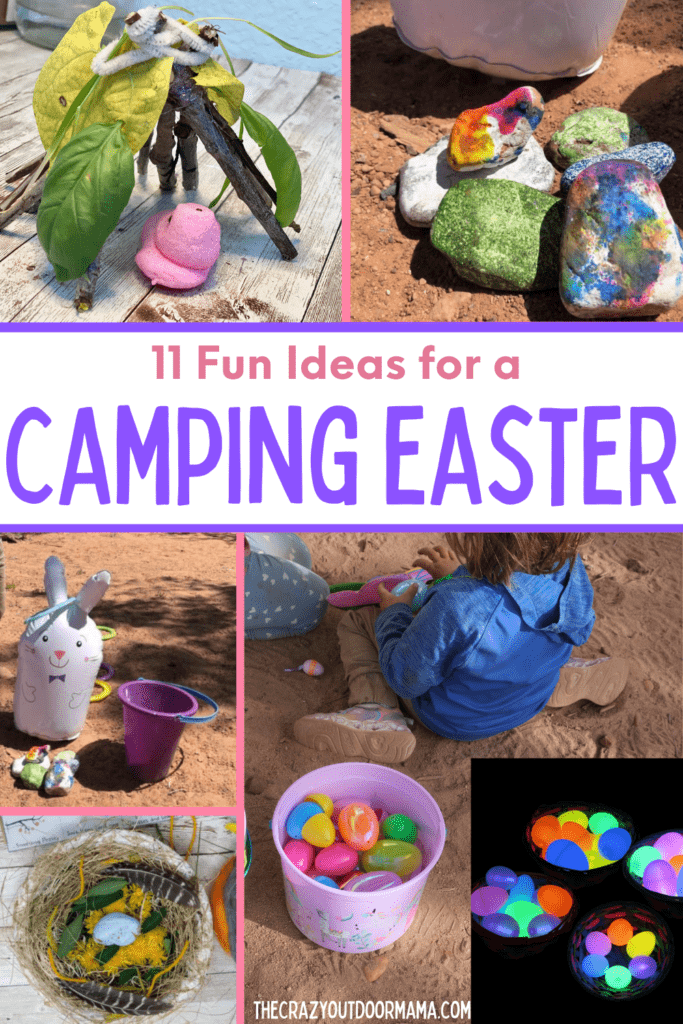 Latest posts by Stacy Bressler
(see all)