These fun Easter crafts are perfect for a budget friendly celebration with the kids! From upcycling things around the house to going outside in nature, most of these non religious Easter craft ideas are cheap or free!
Cheap Easter Crafts for Kids (non religous)
This is a list of fun but budget friendly crafts to celebrate Easter with the kids this year!
Paint Eggs for Easter Using a Sponge and Pretty Pastels!
This Beautiful Sponge Egg Basket! I love how super cute this kids Easter craft is, easy for little ones, and especially how cheap it is! You could cut up a sponge you have in your house to do this! What kid doesn't love to use paint? A perfect toddler Easter craft!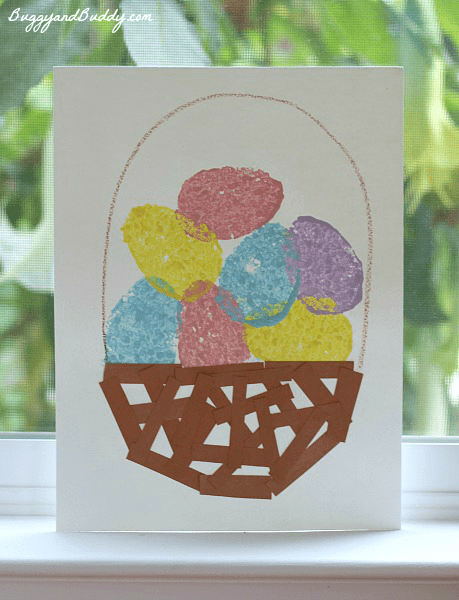 A Simple Easter Bunny Craft Out of Cotton Balls and Paper Plate!
An adorable little bunny face made out of cotton balls! You could even make little dots all over the plate to have toddlers practice hand eye coordination. Cotton balls are super cheap, and again, you may have some in your home already!
Fun Egg Creations for Easter with a Potato!
I love this potato egg maker idea! I always buy potatoes then forget about them in my pantry… what a waste! BUT, at least around Easter, you can put those potatoes to use! Just cut a potato, get some paint, and get creative! This kids Easter craft is simple and cheap!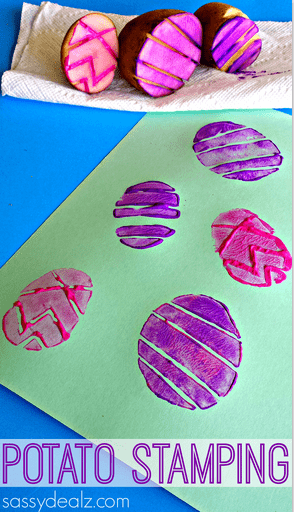 A Fun Use for All Those Plastic Eggs!
I absolutely love this DIY Easter Egg Pop Craft! My kid loves all those whistle things, or those birthday party blowers. This one is great because it does something fun, but makes no noise (which if you're a parent you have come to appreciate!) You will most likely have one of the eggs, some pom poms, and a straw laying around which makes this Easter craft pretty easy and cheap!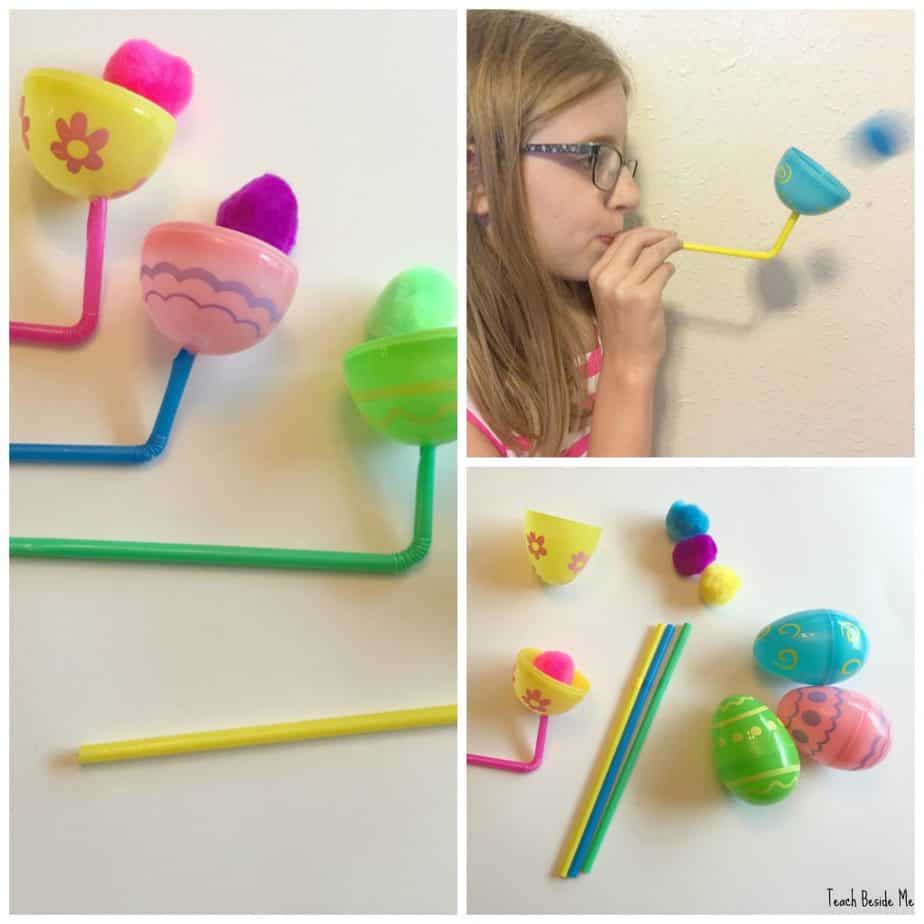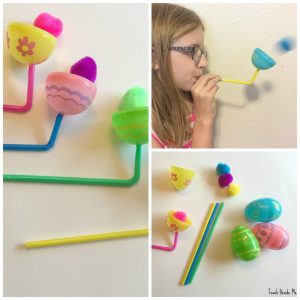 Make Use of Your Old Eggshells with this Cute Easter Egg Idea!
What a fun Easter craft to make use of old eggshells , and bring some green in the house! I for one CAN'T WAIT for spring. I like winter and all, but I garden and camp and hike… so spring/summer is where it's at for me! I love having plants in the house, and the kids would LOVE to decorate some eggs and plant some seeds!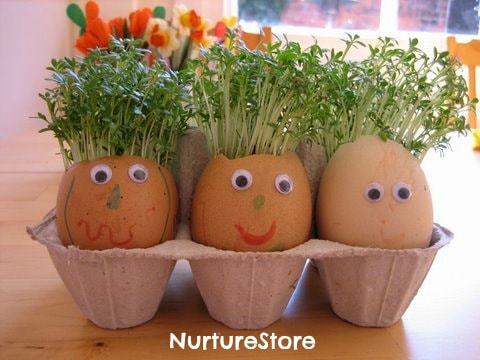 Easter Footprint Carrots Craft to Remember Baby's First Easter!
I'm a big fan of anything foot print and hand print, which might be way these foot print carrots are ADORABLE to me! I also really like that for the green on top of the carrot, they used free green paint swatches. This is super handy in case your an unprepared craft mama like myself, and don't have construction paper on hand, and don't want to buy any!
An Egg Color Matching Game!
This is a great way to get some educational time in while disguising it as fun Easter craft and game!! This craft requires velcro, but if you don't have it don't worry! Use a box, put the egg basket picture on it, and cut a hole big enough for an egg inside the picture of the egg! That way, they can just push the plastic egg into the matching picture on the box!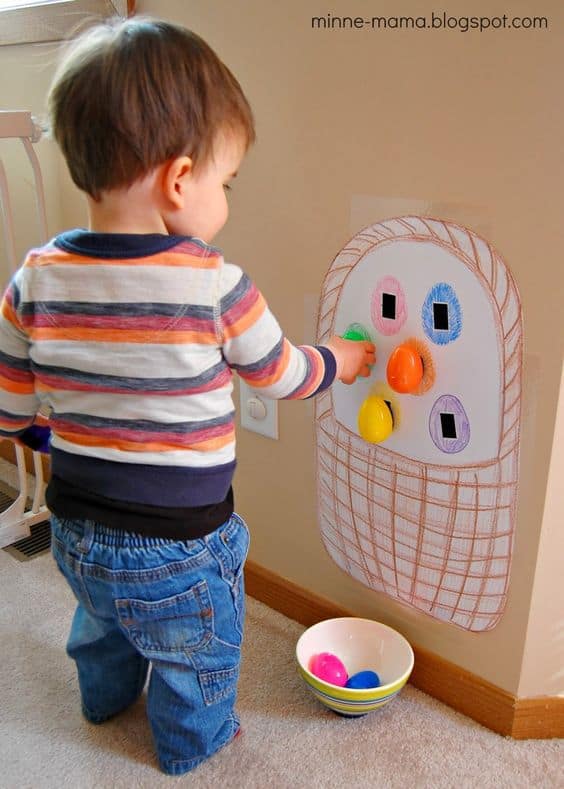 This Bunny Hat!
Kids love hats and dressing up! Though super simple, I didn't even think about it till I saw it! I can't wait to make this DIY Easter Hat for my little guy!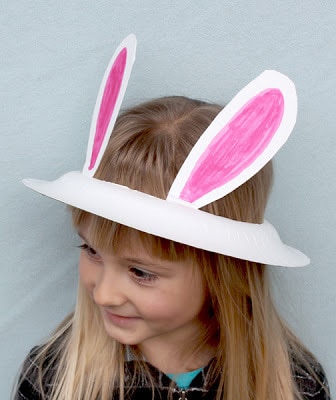 Easter Egg Scoop!
Yet another use for those plastic Easter eggs! I like how babies and toddler alike can enjoy this one! My 7 month twins can splash in the water and try and get eggs, while my 2.5 year old can actually try and do the activity!
Wobbly Easter Egg Racing!
Who doesn't love watching stuff go down ramps?? Turn your boring plastic eggs into wobbly eggs (don't worry, it's an easy Easter craft to make and keep on hand for more fun!) and push them down the track! Just get some cardboard and your wobbly eggs and your ready to go!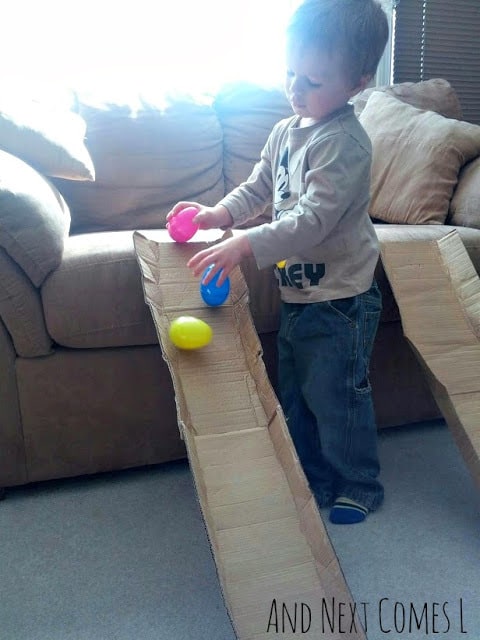 Ball Roll to the Easter Bunny!
I like this one a lot because my guy is at the age (2 1/2) that he loves throwing balls at things! I know he'd love to try and roll it into a cute bunny! I can finally make use of all those Amazon boxes and make a cute Easter Toy!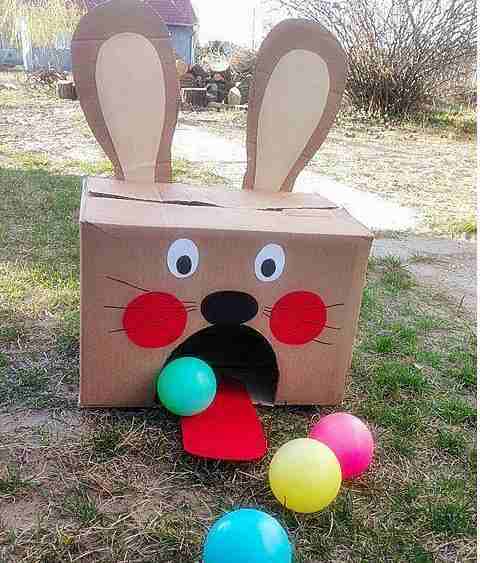 Easy, Homemade Easter Basket Idea!
This homemade Easter Basket craft is super cute because the kiddos can customize it with stickers, coloring, pom poms etc! I also like it because I always forget to by a basket before the 8 am Easter Egg Hunt, so I could whip this up really fast and make it look like it was intentional! All you need is two paper plates and a stapler! This kids Easter craft is easy, cute, and cheap!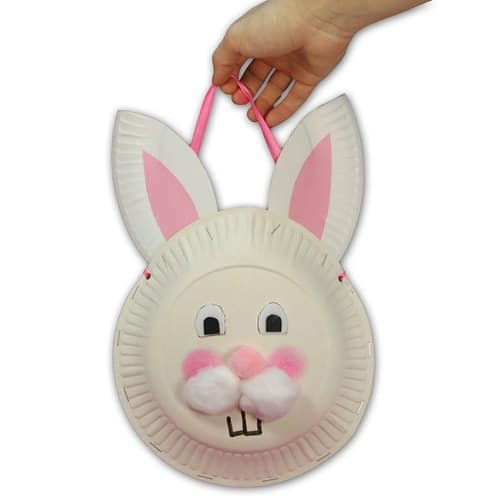 Do you have any you love? Let me know!!
Pin it for ideas!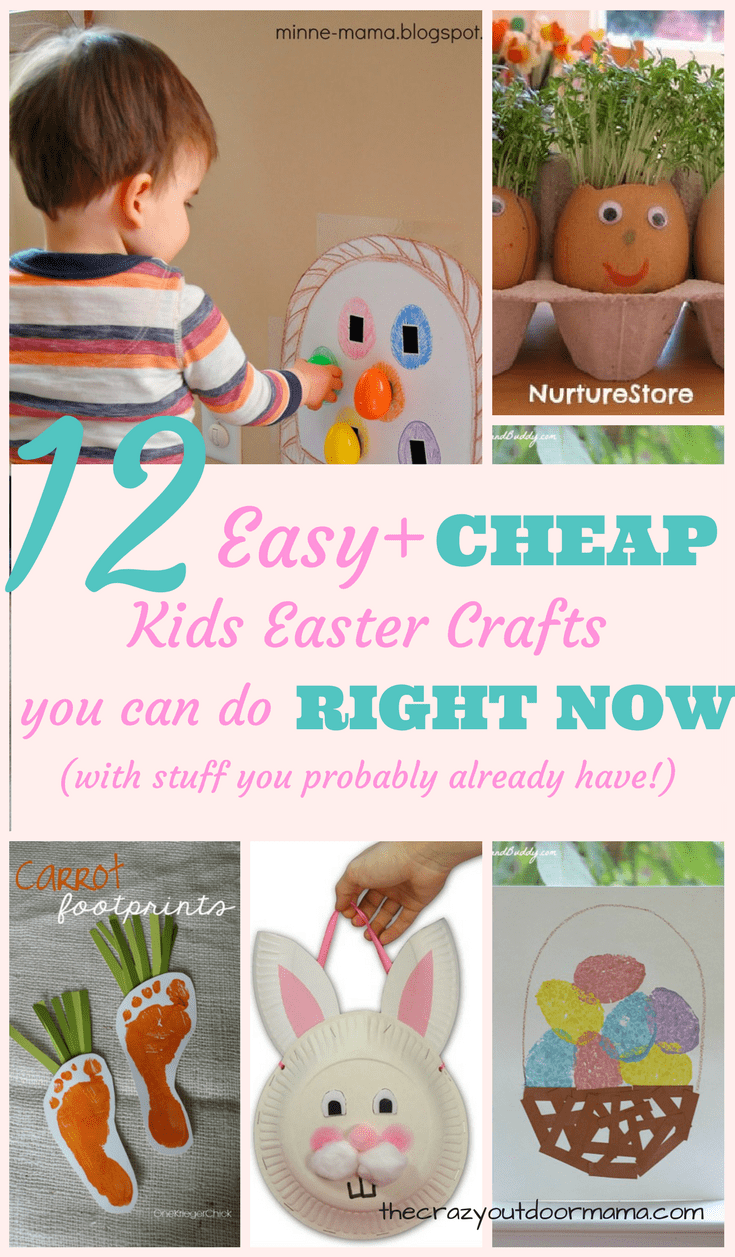 Latest posts by Stacy Bressler
(see all)