Guys, I'm SO excited for my first year school valentine event!
I'm a super crafty person, and I love thinking of fun stuff… but I was feeling sort of lazy, so I just jumped onto Pinterest to see if there was anything easy I could do real quick!
Now, I did see ALOT of cute stuff – but alot of it required you to buy specific small stuff from the store which, let's be honest, is likely to be thrown away or lost in a week!
Not saying kids won't love it – but I wanted something easy and healthy for the kiddos!
Especially since I want to be sure to cover as many bases as I can in terms of allergies when it comes to treats… you know, dairy free, peanut free etc.
That doesn't mean I'm THAT mom – my kid will eat a whole bag of candy if there's an occasion.
I just wanted something that everyone would like, and almost every kid loves FRUIT!
And so my cute fruit valentine bag tags were born!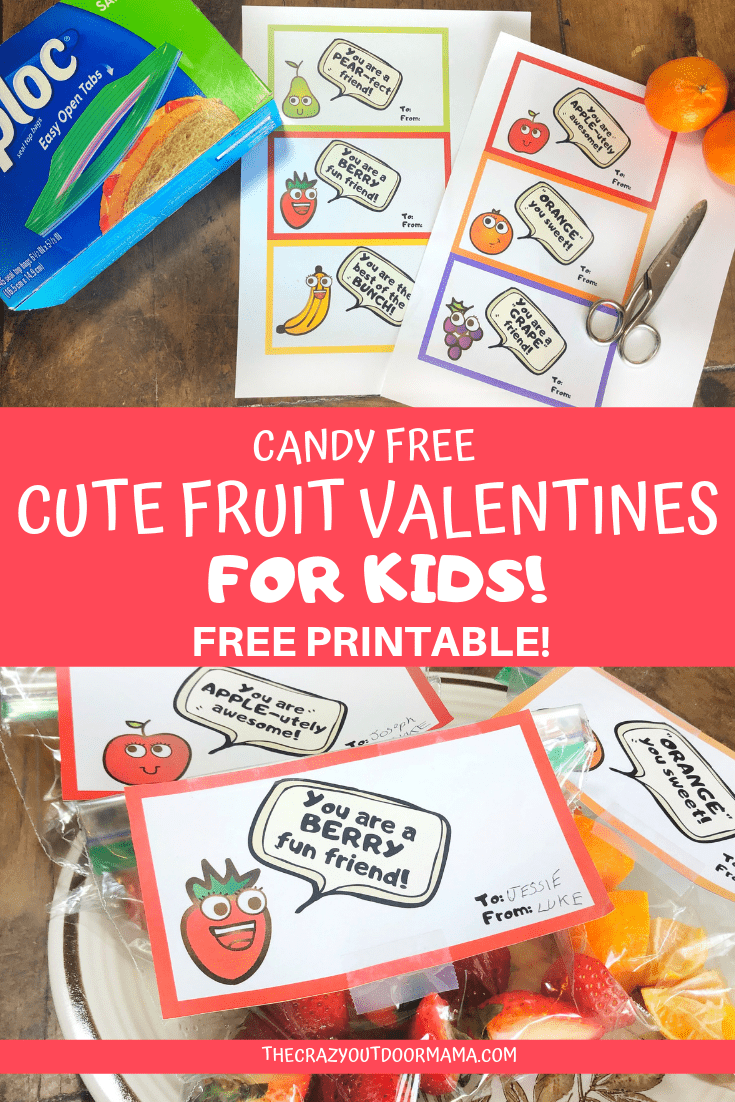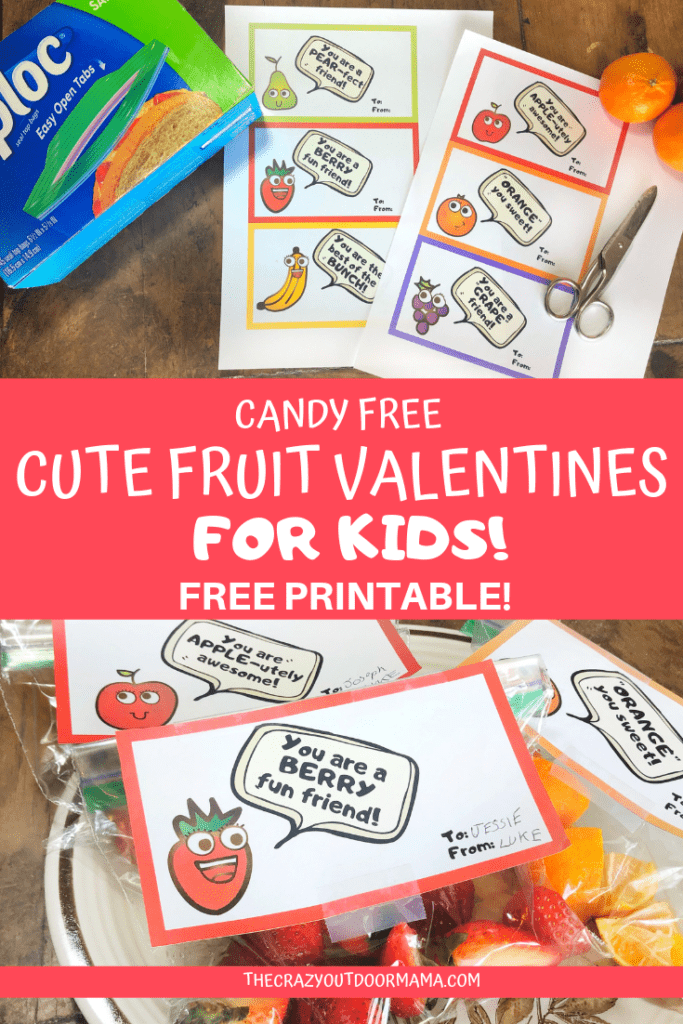 They are perfect to hand out for friends! I included valentine fruit labels for apples, oranges, bananas, grapes, pears and strawberries!
I may offer whole sheets of the more popular fruits (apples, strawberries, bananas etc) if the need arises!
Anyways, this kid valentine's printable is pretty straight forward, but let's get to it!
Materials needed for Printable Fruit Valentines
Color printer
Scissors
Sandwich Bags
Tape
Fruit of Choice!
How to make cute fruit Valentine Bags!
These are fun and easy! Print them out, and tape them to the bags! I'll include directions just in case though
Time needed: 2 minutes.
These valentine's are simple and quick, and kids will love the healthy sweet treat!
Print and cut out fruit valentine cards

Fairly straightforward =P

Fold the seal of the bag back, and tape it behind the bag

I just like the look it gives the bag!


Tape your desired fruit valentine to the bag

Two pieces of tape on the top, and one on the bottom seems to hold it in place pretty good!

Here are some more fun kids valentine activities!
Latest posts by Stacy Bressler
(see all)