So ever since my Halloween apple stamping craft, I feel like I've been obsessed with making seasonal kids crafts that can be made with fruit and vegetables – and Valentines has been no exception (For Christmas I did a Sweet Potato Christmas Tree! =P )
I love using fruit because of the added sensory experience as well as the challenge it presents to hold the fruit the proper way to get the picture right!
Also, not going to lie, I had to make a craft with a strawberry because of that popular valentine phrase "You are so berry sweet!"
I'm just a little cheesy…
Anyways!
This would be a cute gift to give to a teacher or classmate, or really just a fun craft to do in school or at home!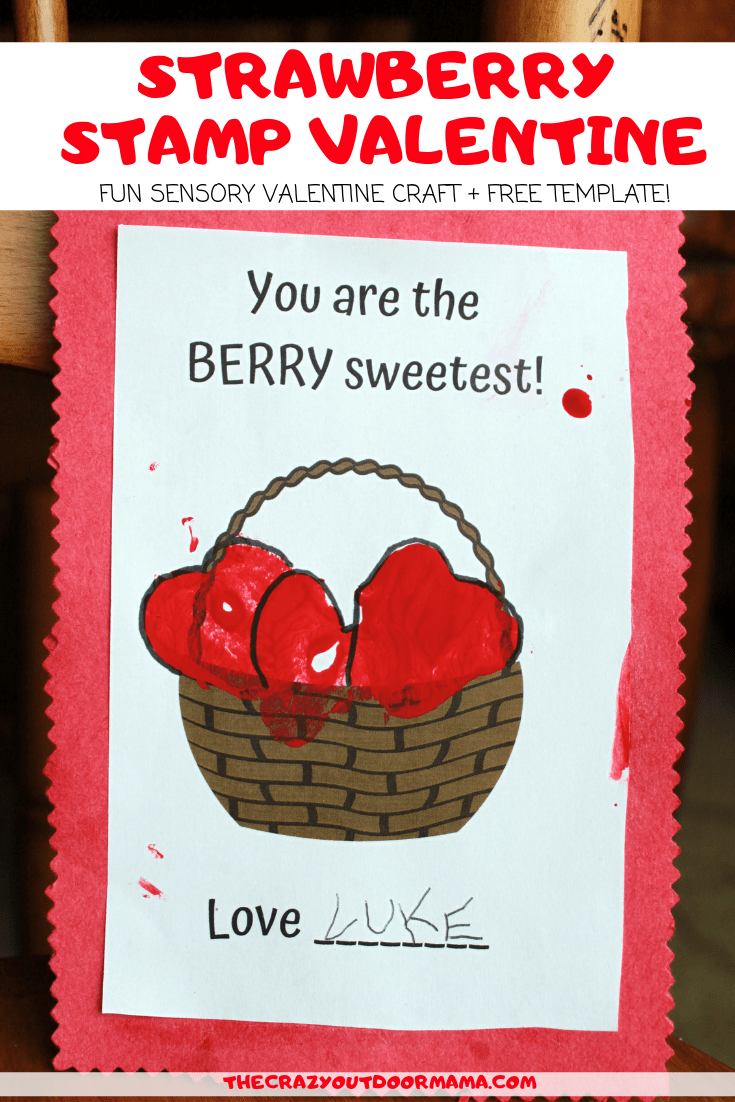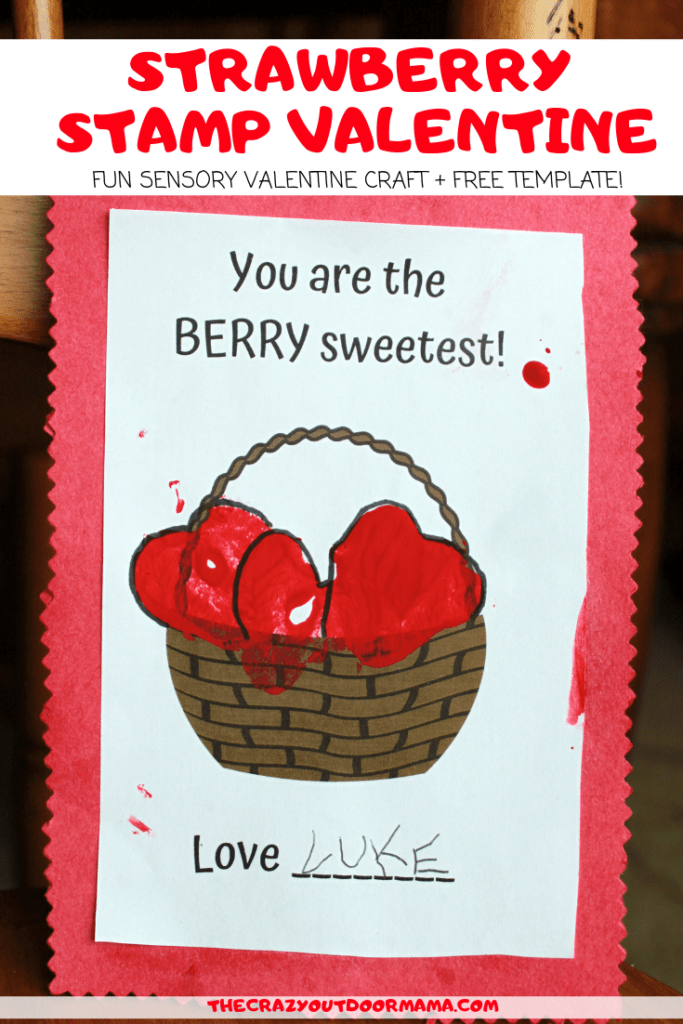 Materials needed for Strawberry Valentine Stamp Craft
Strawberries – Try and get ones that are a little bigger. Make sure to scope out the package for at least a couple that are "heart shaped" when they are cut in half
Valentine Colored paint – I like red, pink and purple, but that isn't to say you could make any colored hearts your kiddo wants to!
Strawberry Valentine Template – You could print out the provided one (I have full pages, 1/4 pages, as well as black and white options to save on color!) or just give kids a blank sheet of paper for more free style stamping!
Choose the best template for you!
Click the template below and you will be taken to the printable PDF! The 1/4 size has 4 templates on it, and was designed with classroom use in mind, while the full sizes are typically for personal craft use.
Anyways, pick the best for you!
Full Page Valentine Template in Color
Full Page Valentine in Black and White
1/4 Page (includes 4 templates) Valentine in Color
1/4 Page (includes 4 templates on 1 page) Valentine in Black and White
Directions to make this cute Valentine's Kid craft!
Wash and dry strawberries, and have an adult cut them in halves
Put paint into shallow dishes that are easy to access
Stamp your "heart strawberries" into the basket!
Glue the sheet onto a red (or color desired) piece of construction paper.
Cut around the original strawberry valentine, leaving a small border. Bonus if you have scissors you can use that have a cool design!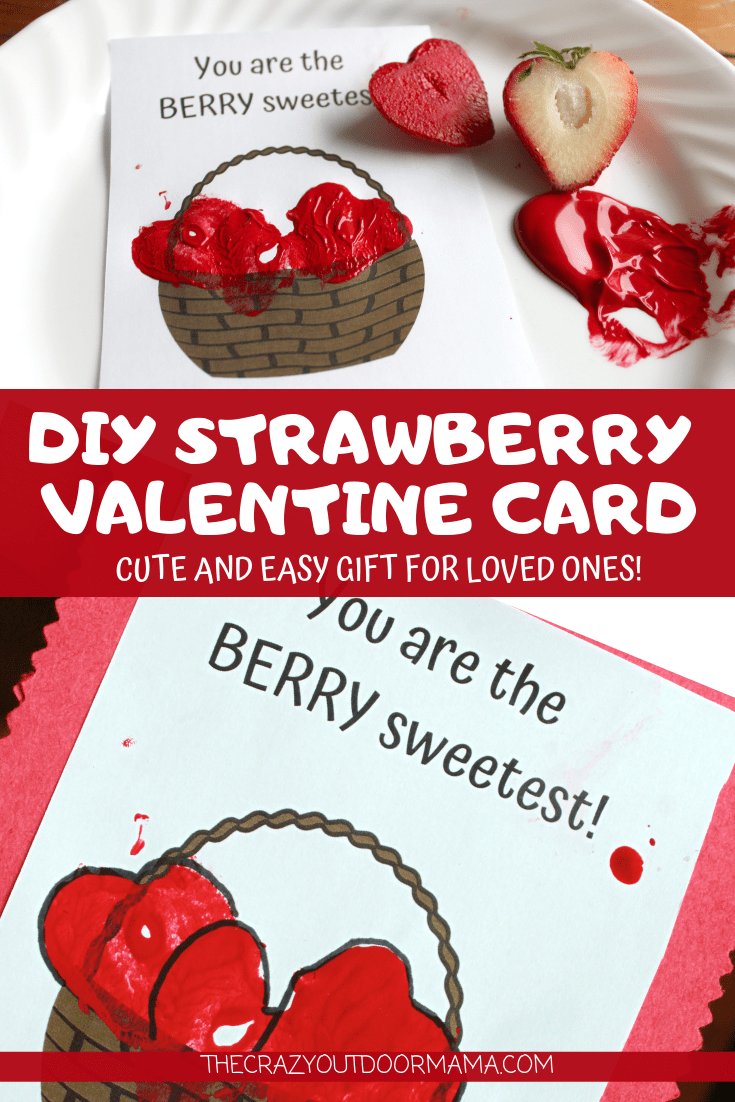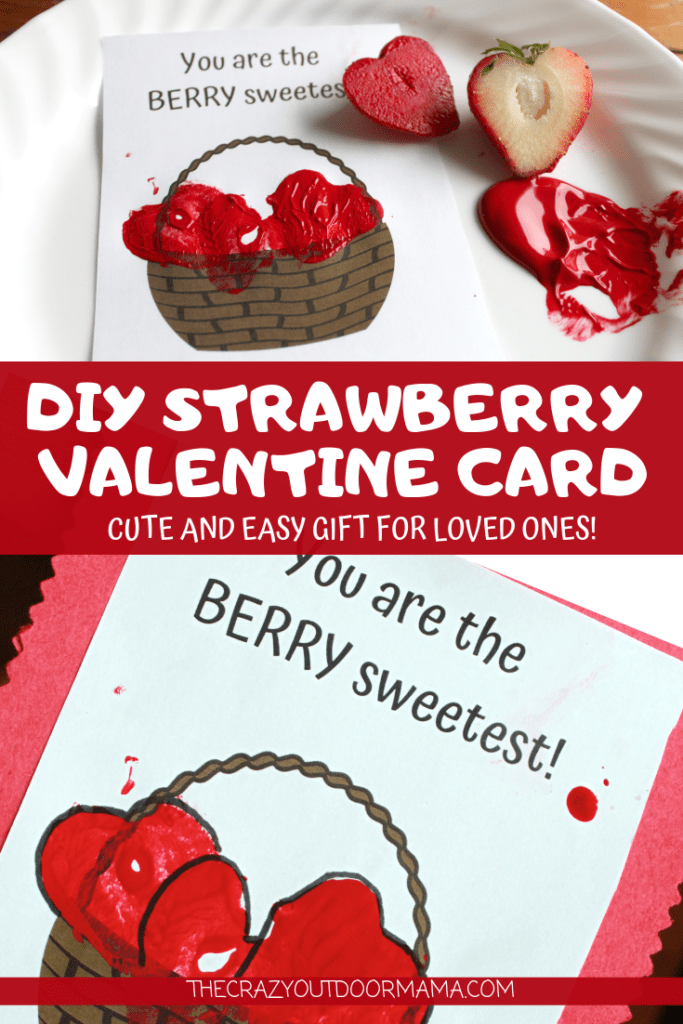 Don't forget to check out these other Valentines Crafts!
Latest posts by Stacy Bressler
(see all)