If you're looking for something fun to do with the family this Halloween, then you'll love this set of cute Halloween themed scavenger hunts!
Almost all of the items can be found around the neighborhood or in your home (if you chose to decorate!) There are a couple of different designs to choose from… but they're all spooky!
Here we go!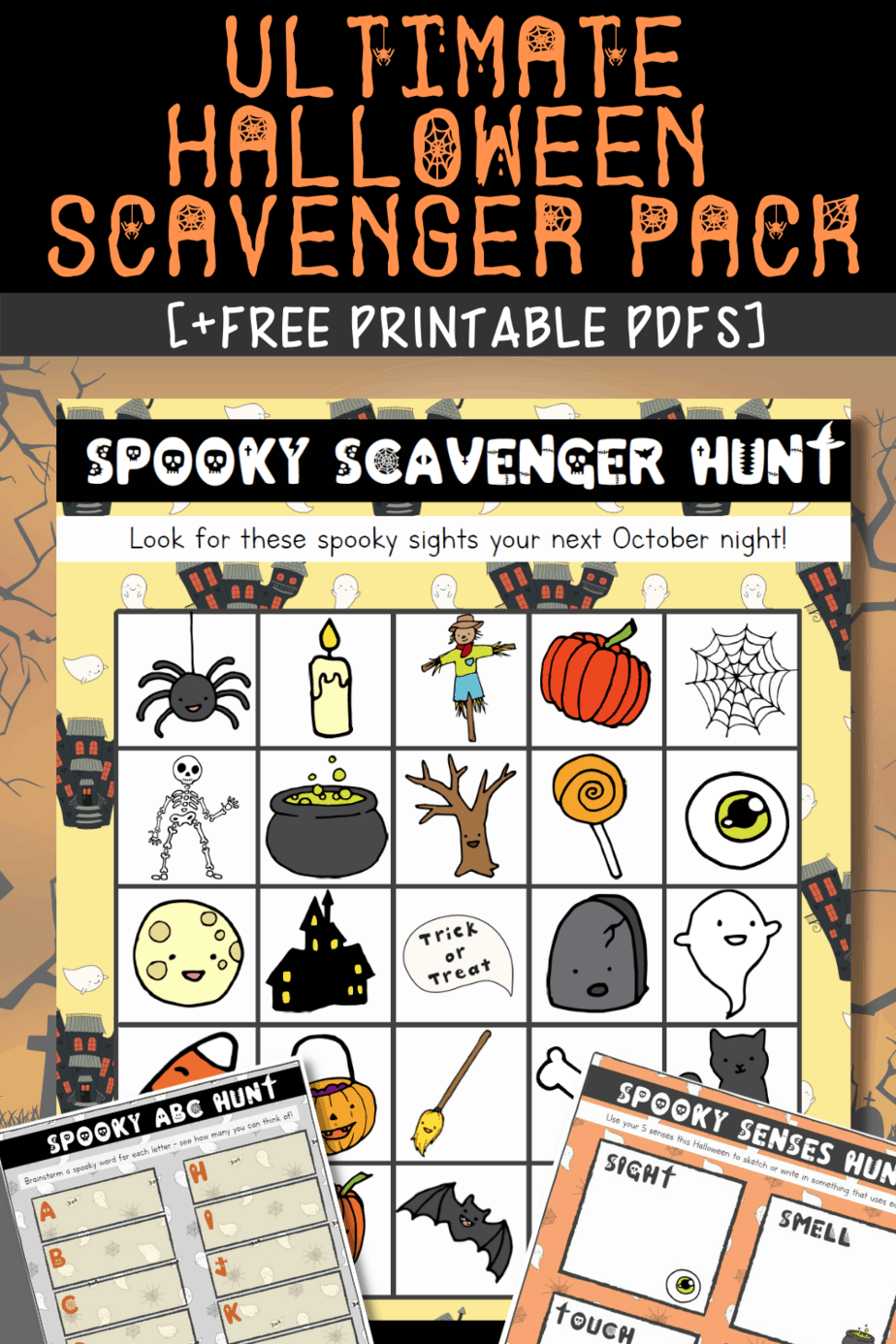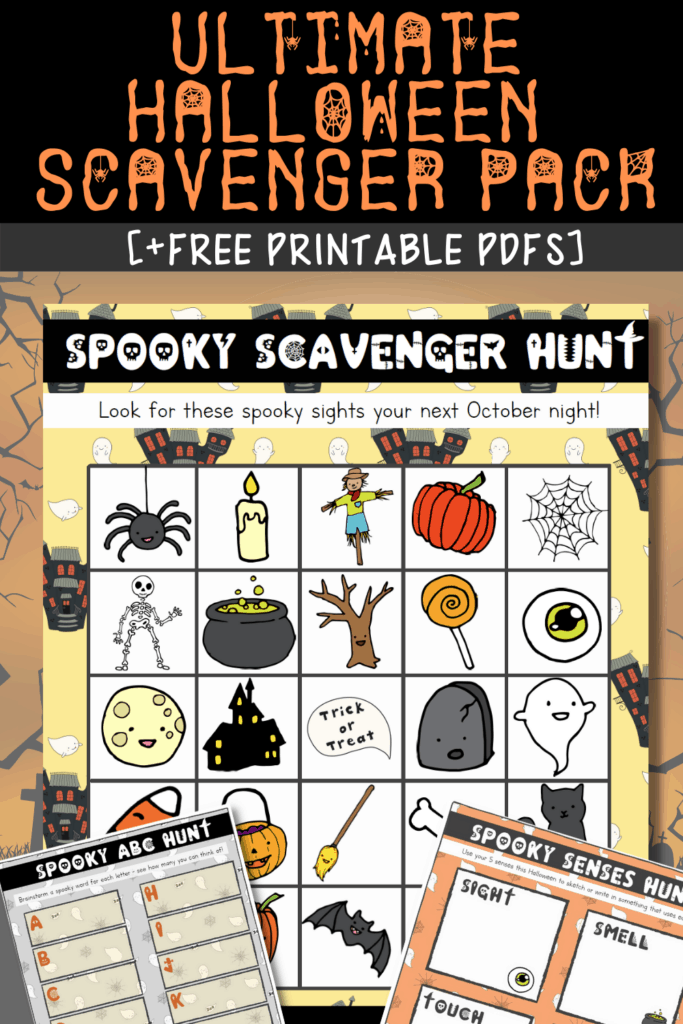 Let's get spooky – here's what kids will need to find for this visual Halloween scavenger hunt!
I absolutely love picture based scavenger hunts – not only are they fun and easy for pre-readers, but it just feels more festive to see pictures!
There are five different full page designs and two half page designs to choose from (it's so fun for each kiddo to have their own card… or team up with others who have the same design!)
P.S. this printable Halloween mini journal is another great activity for kids!!
With that being said, here are the cute items your kiddos will have to find on their next October outing!
☐ Spider
☐ Candle
☐ Scarecrow
☐ Pumpkin
☐ Spiderweb
☐ Skeleton
☐ Cauldron
☐ Tree
☐ Lollipop
☐ Eye
☐ Moon
☐ Haunted House
☐ Gravestone
☐ Ghost
☐ Candy Corn
☐ Treat Bag
☐ Witch's Broom
☐ Bone
☐ Black Cat
☐ Carved Pumpkin
☐ Bat
☐ Skull
☐Owl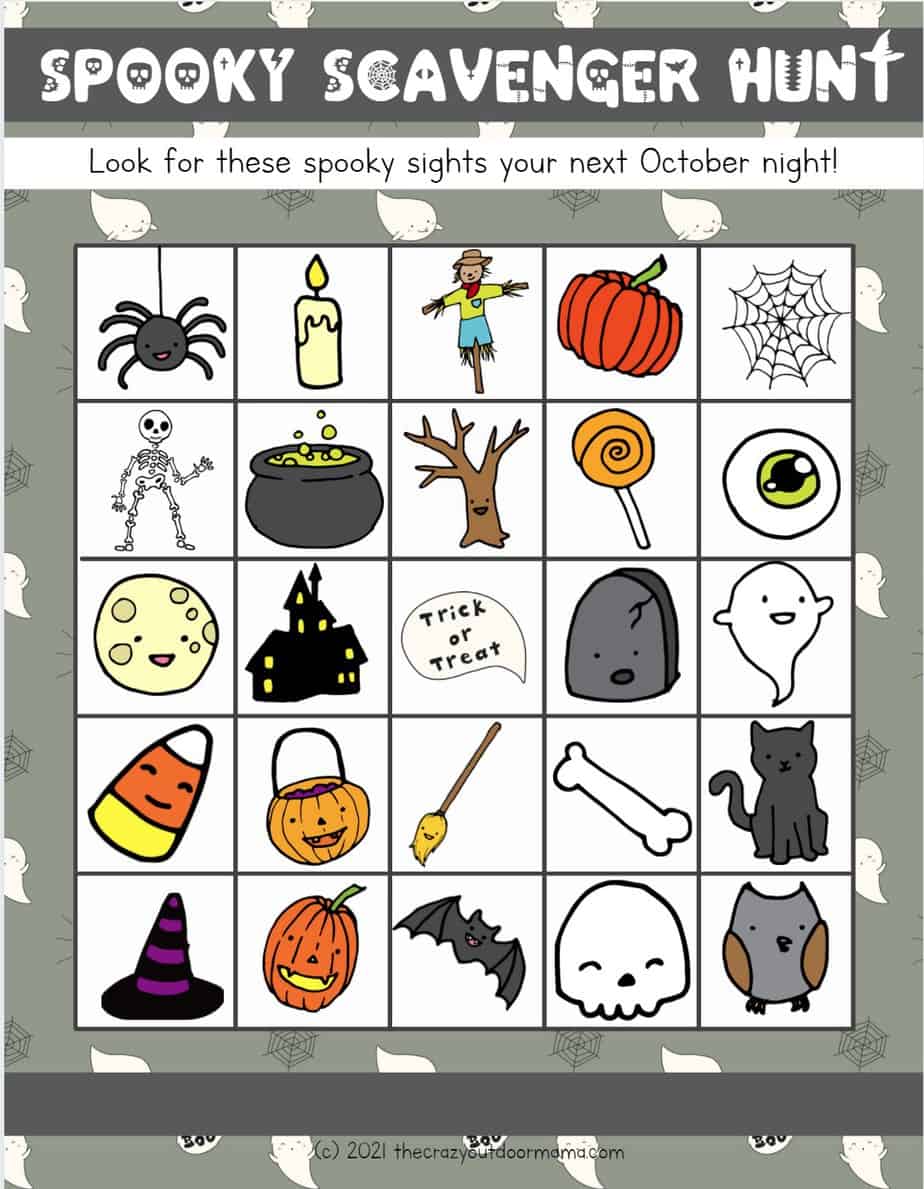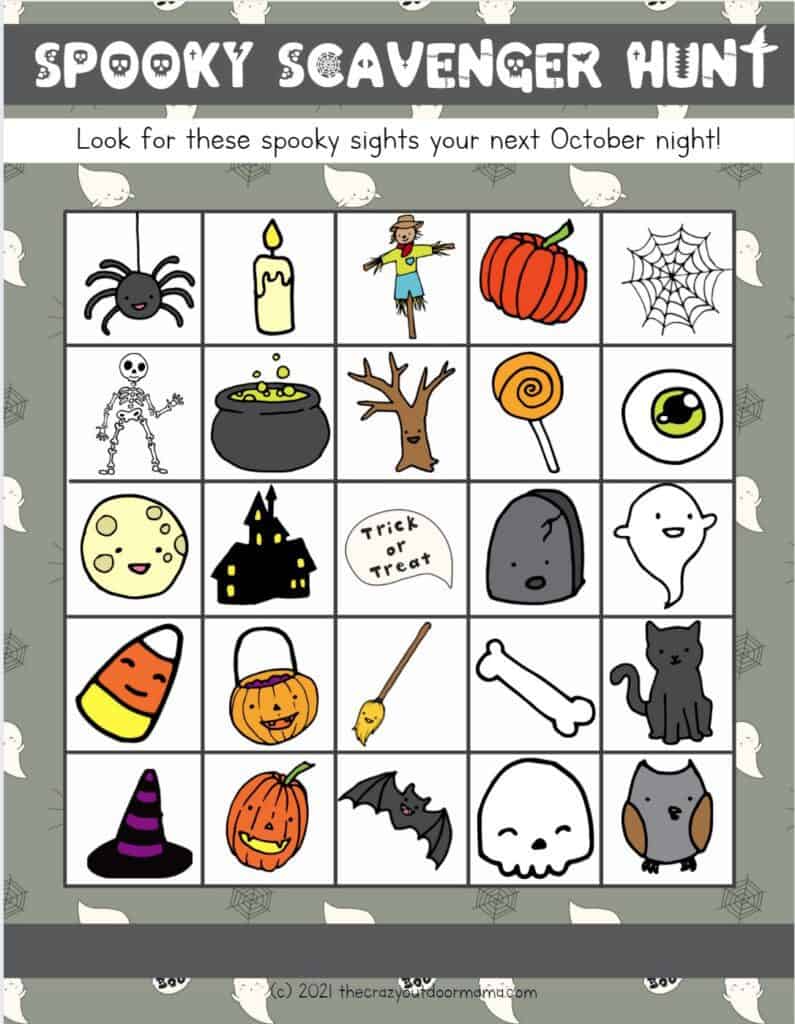 SPOOKY ABC's of Halloween Scavenger Hunt!
This scavenger hunt is fun for kids of all ages (yes, even the adults… some of the letters really require some thinking!)!
Simply try to think of a Halloween related word for each letter of the alphabet – depending on the age of your kids, you choose how strickly you follow those rules. I personally love arguing my case for why zebras should count for Halloween (zebras kick REALLY hard… and that's scary, so Halloween related, right?!?!)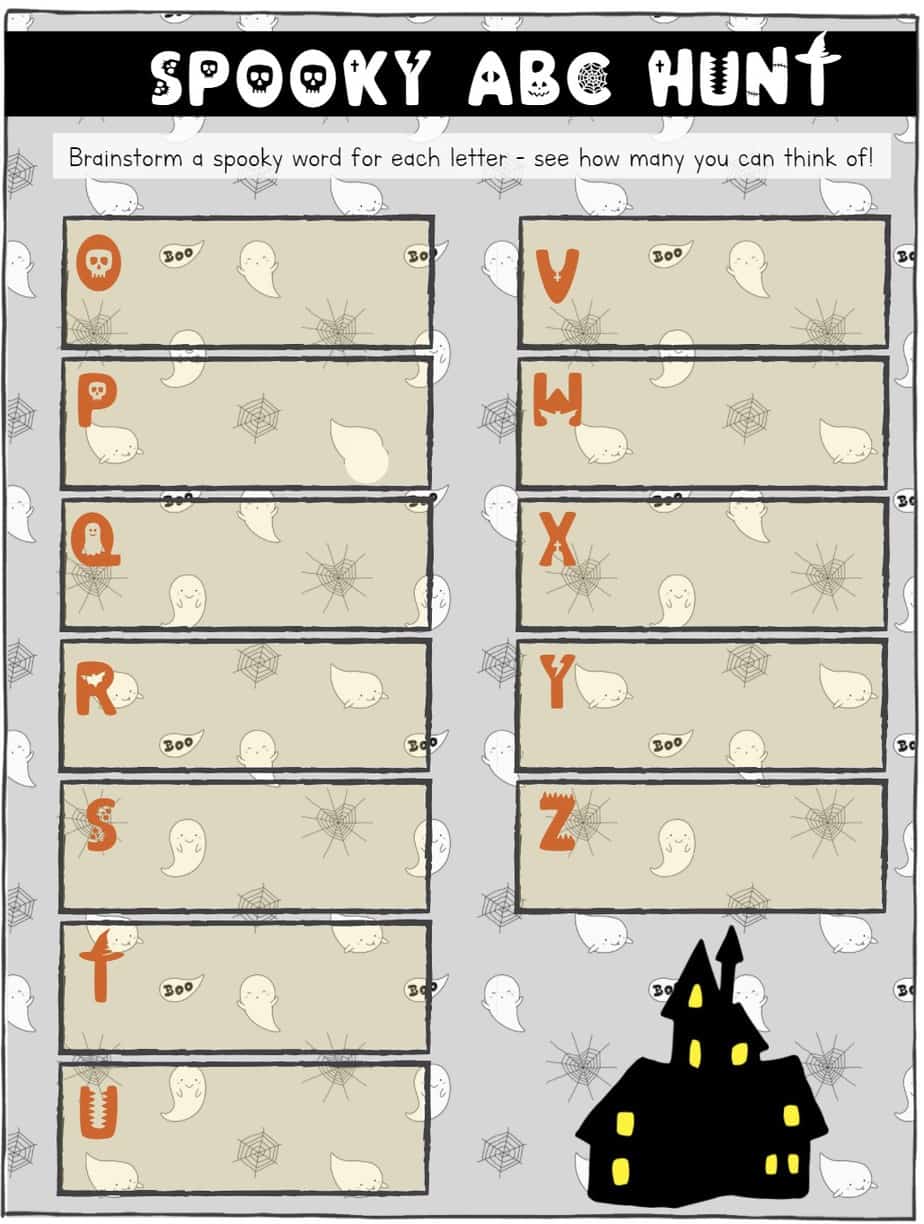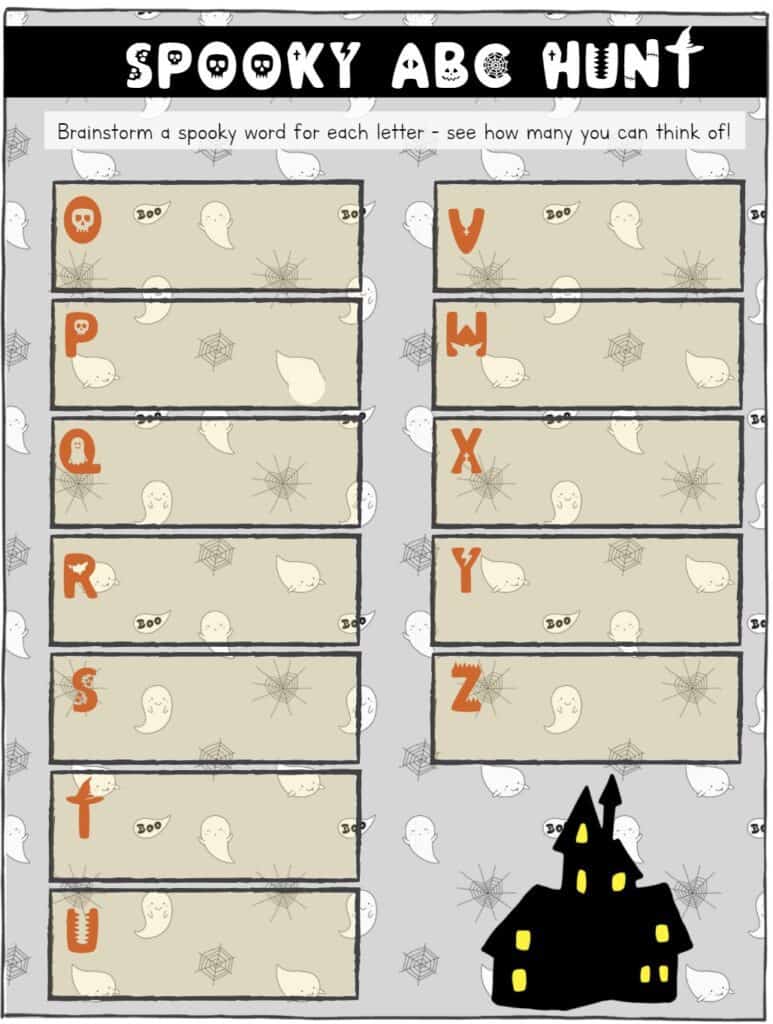 Halloween Five Senses Scavenger Hunt
As always, I love including sensory aspects to all kids activities! So, here is the spooky senses scavenger hunt!
Kids are challenged to try to find as many things for each category as possible (and, of course, this varies by age!)
Speaking of senses – these DIY clay Halloween necklaces and this nocturnal animal study unit are fun to add to your spooky season itinerary!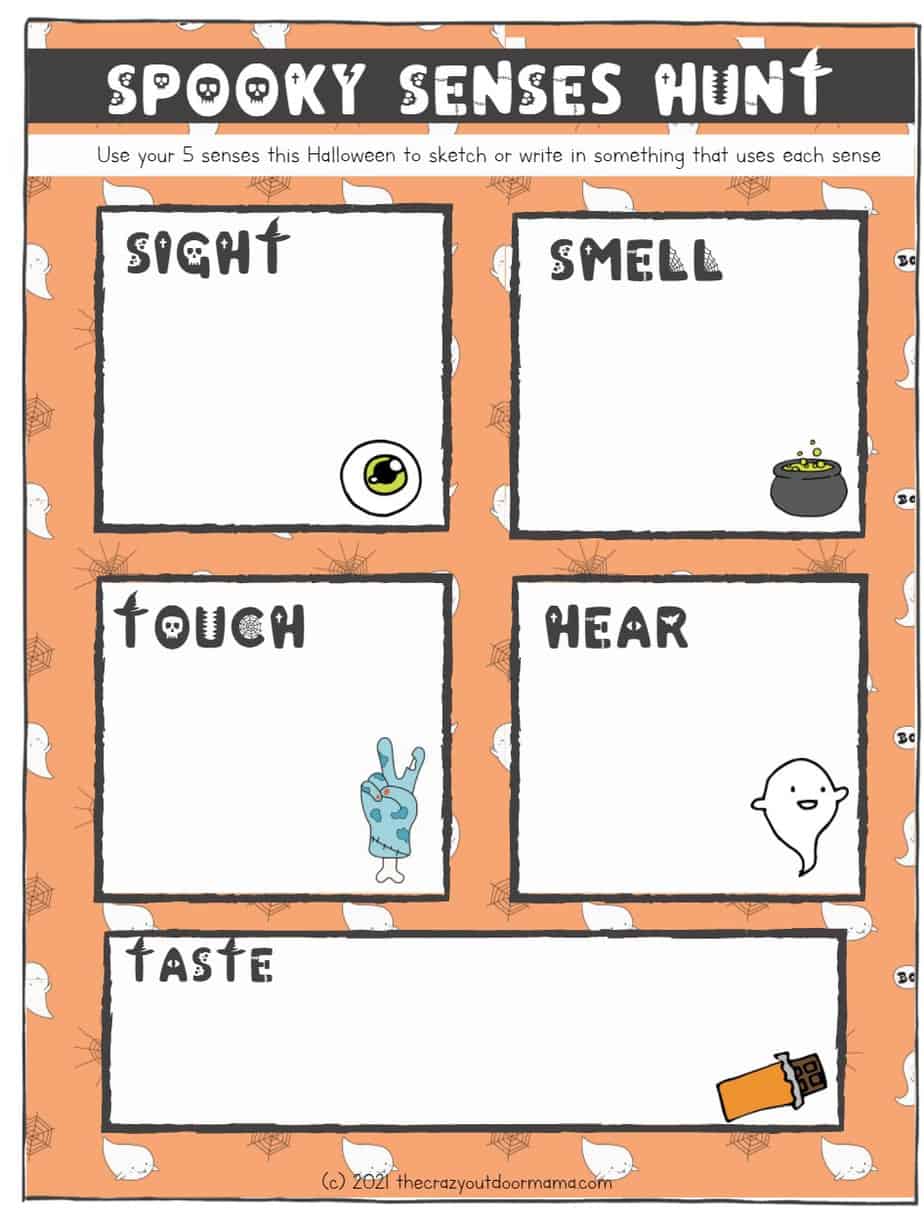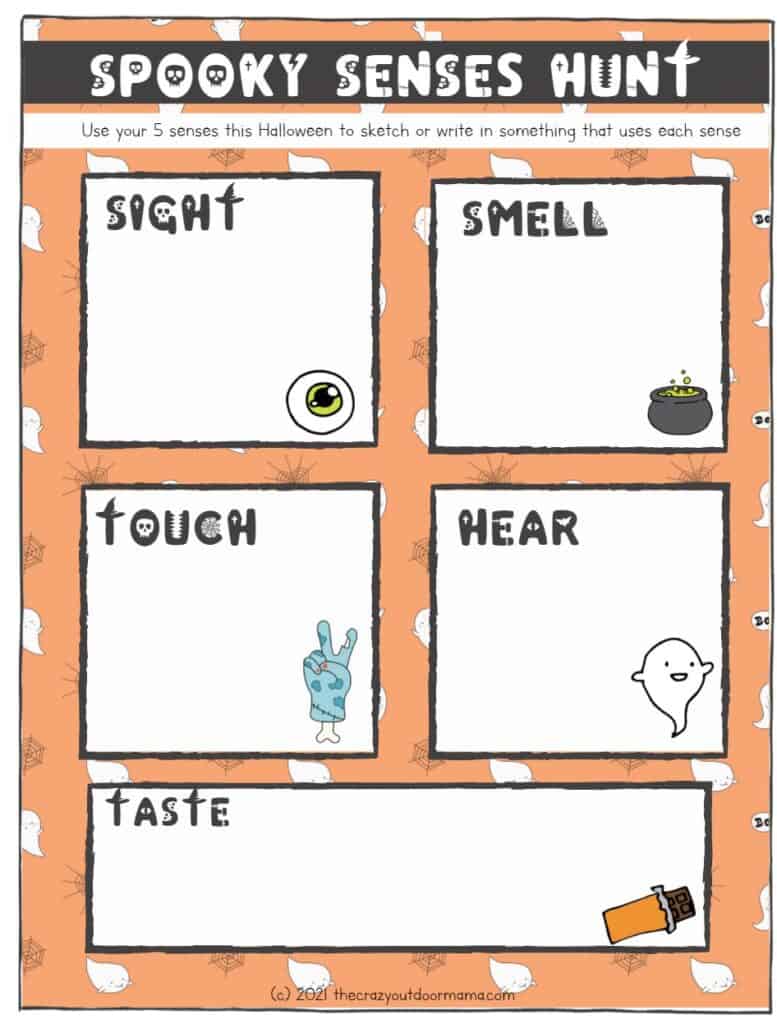 The full scavenger hunt set includes:
★ 6 Full Page Picture Halloween Scavenger Hunt Designs with unique backgrounds ( 8 1/2″ x 11″)
★ 2 Half Page Picture Halloween Scavenger Hunt Designs with unique backgrounds
★ Spooky ABC Hunt ( 2 PDFs)
★ 5 Senses Halloween Scavenger Hunt (2 PDFs)
★ Printer Friendly Options (black and white) for each type of scavenger hunt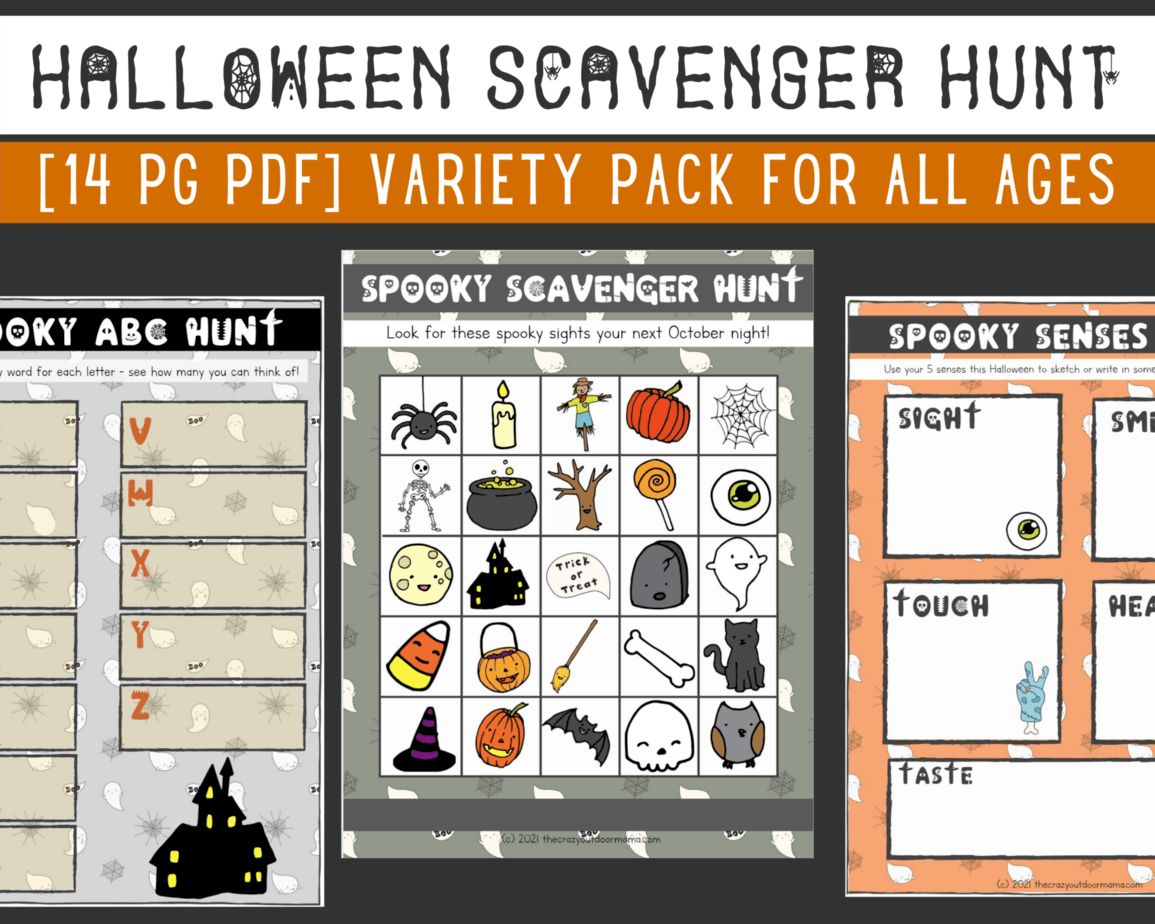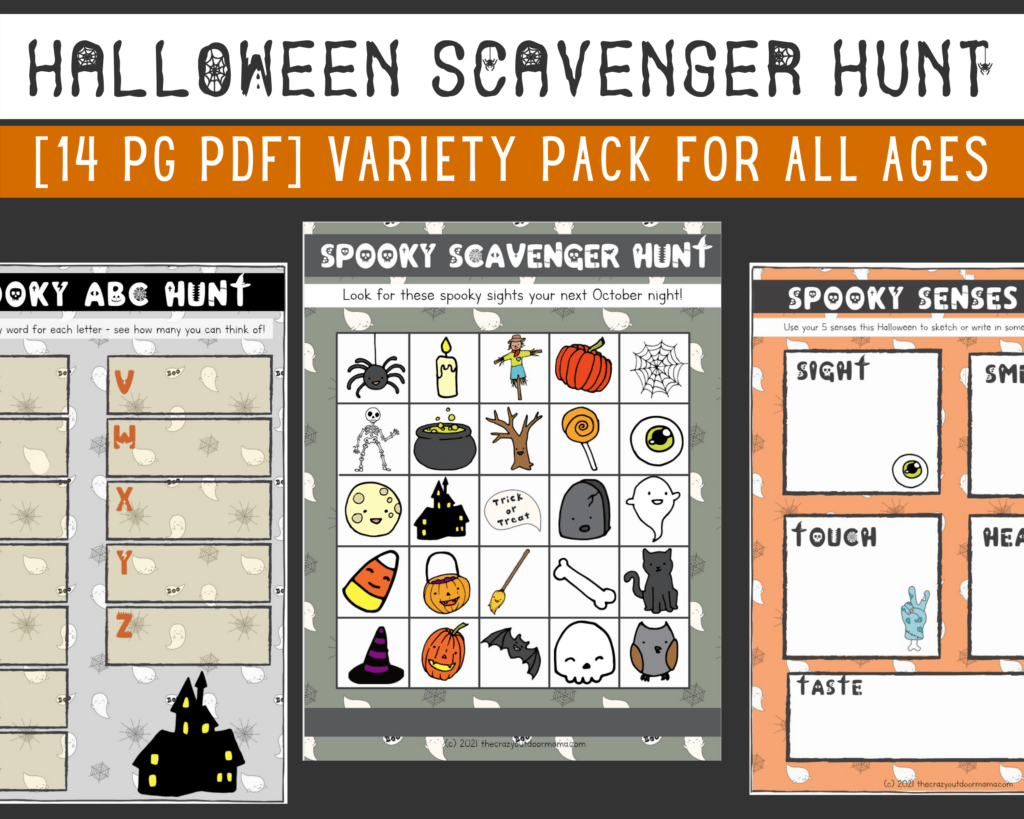 Indoor ideas for a Halloween scavenger hunt
While most of these scavenger hunts can be used inside, there are also some other fun ways to do it!
Print and hide pumpkins then tape them around the house – see who can find the most!
Make a sensory bin and hide the Halloween goodies – It's not just babies who enjoy sensory things! Slime, rice and beans are perfect for this!
Go on a clue based hunt – You can get a premade one and modify to your house/yard, or just make your own sequence of clues. Either way, it's fun to solve a mystery!
Do a Halloween Egg Hunt – It's like an Easter egg hunt, but glowing, spookier, and at night!
Pick a fun, more adult Halloween scavenger hunt to – While adults certainly can do the kid stuff, there is just SO much more fun you can have with a spooky scavenger hunt for grown ups!
And hey – if you aren't able to purchase the full set of printables, I don't want you leave empty handed! You can download your free B&W set of halloween printables here!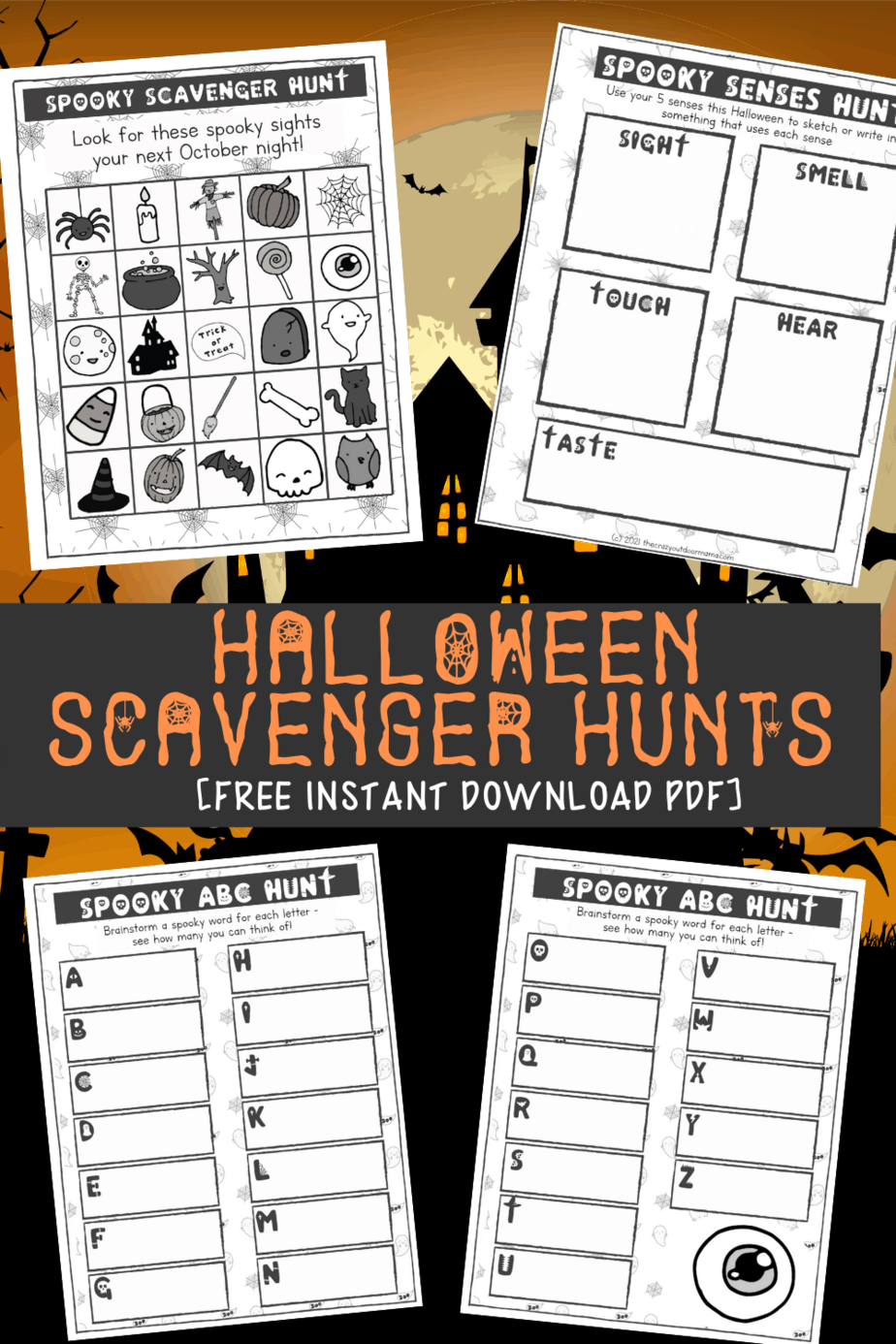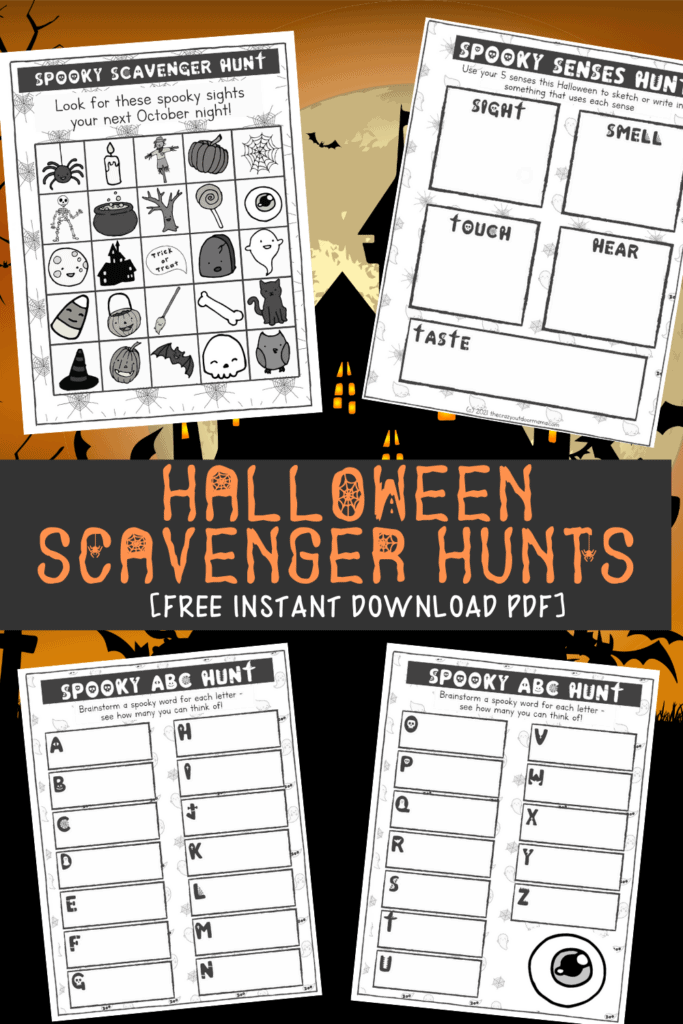 Latest posts by Stacy Bressler
(see all)